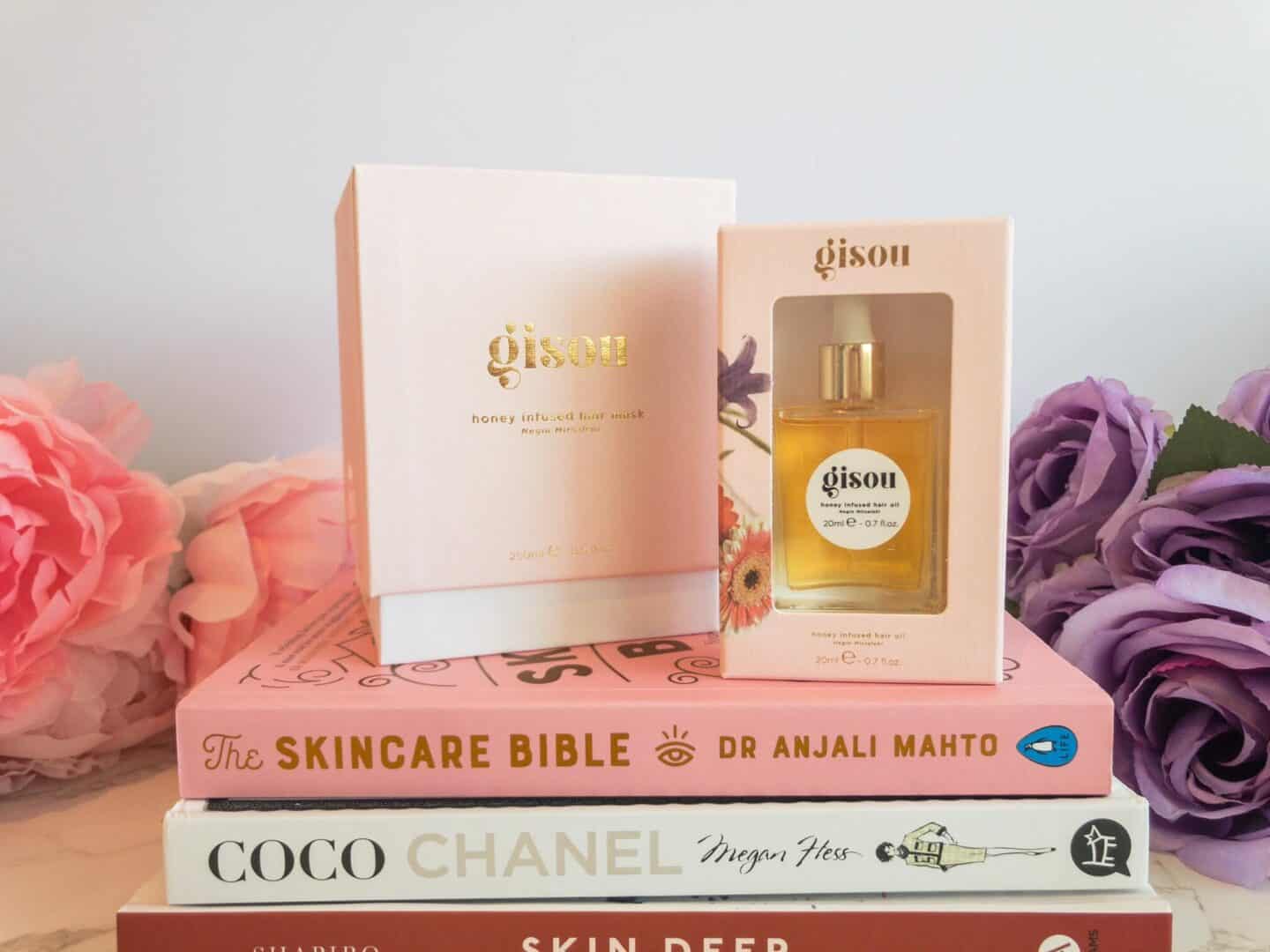 Gimmick or serious hair care line? Could the Gisou hair mask be better than Olaplex? These are the questions I wanted answered after I discovered the Gisou hair care line with its cult following for improving hair with honey infused formulations.
But, let me tell you how I found out about Gisou hair care in the first place. I was actually scrolling hair hashtags on Instagram looking for gorgeous hair inspo for my upcoming appointment. That's when I first saw Negin Mirsalehi with her enviable mane of luxurious, perfectly coiffed brown wavy hair. Immediately I had to know – what the heck is this girl using on her hair?
So, I headed over to her page, without a clue that she was a serious Instagram influencer with an impressive amount of followers – and – the best news yet, the creator of a hair care line called Gisou, which was supposedly responsible for keeping her tresses in such enviable condition.
When I found out that her Gisou honey infused hair oil and hair mask were available on Sephora, it took me all of about 2 seconds to click "add to cart". #ComeToMama
What Is Gisou Hair Care?
If you're new to the Gisou line, like I was, you might love to know that the entire line is infused with honey. Until now, honey has been making a splash in all sorts of skin care products and self-warming face masks that I, and many others, absolutely love.
So, I didn't need to think too hard before deciding that, yes, I should also be rubbing honey on my hair, too. Turns out, honey packs a ton of benefits for hair, from improving hair growth to hydrating and helping hair hold on to moisture.
Since I couldn't decide between the honey hair oil and honey infused hair mask, I decided to get them both – since I saw that they can actually be used together. My colored hair could use a little TLC, you know what I mean?
Plus, I just had to know… was Gisou really the reason Negin has such stunning hair?
*Affiliate links are used below, which means that at no cost to you, I may receive a commission if you decide to make a purchase from my links. Gisou did not sponsor this post.
Gisou: Is It Worth It?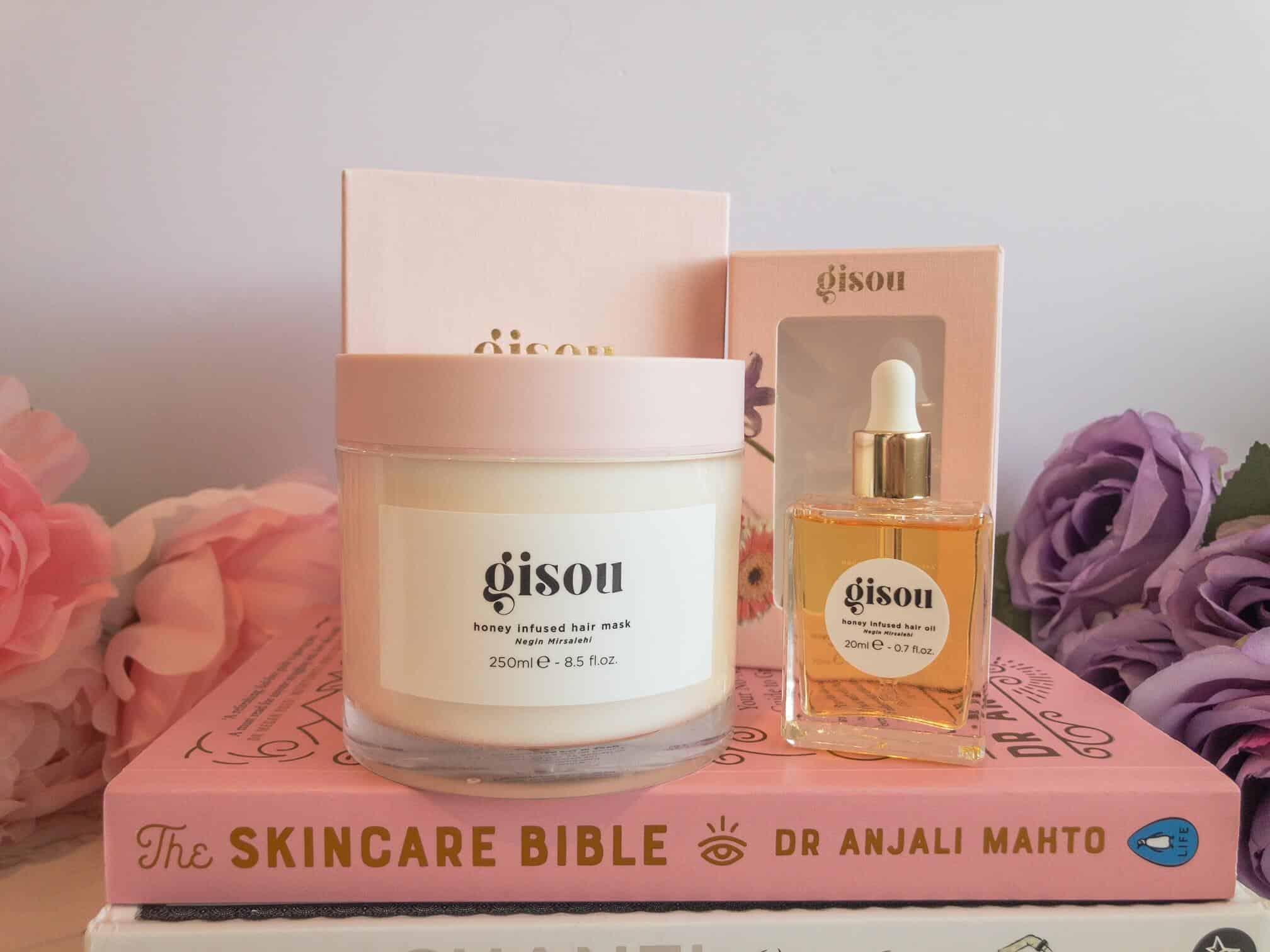 When my Sephora box arrived, I ripped into it, expecting the hair mask and hair oil to arrive similar to other hair care products, but was pleasantly surprised to find them beautifully packaged in soft pink boxes with floral designs and gold embossing.
Talk about some beautiful branding. Already, my expectations were ticking higher and higher. If anything, these beautiful boxes would certainly look great on my bathroom counter.
When I unboxed them to take a look at the hair oil and the hair mask, I noticed immediately that the mask is very generously sized. Sure, it is on the pricier side and one of the (if not the most) expensive hair masks I've ever bought, but at least I wasn't given a tiny thimble with only enough product for two applications.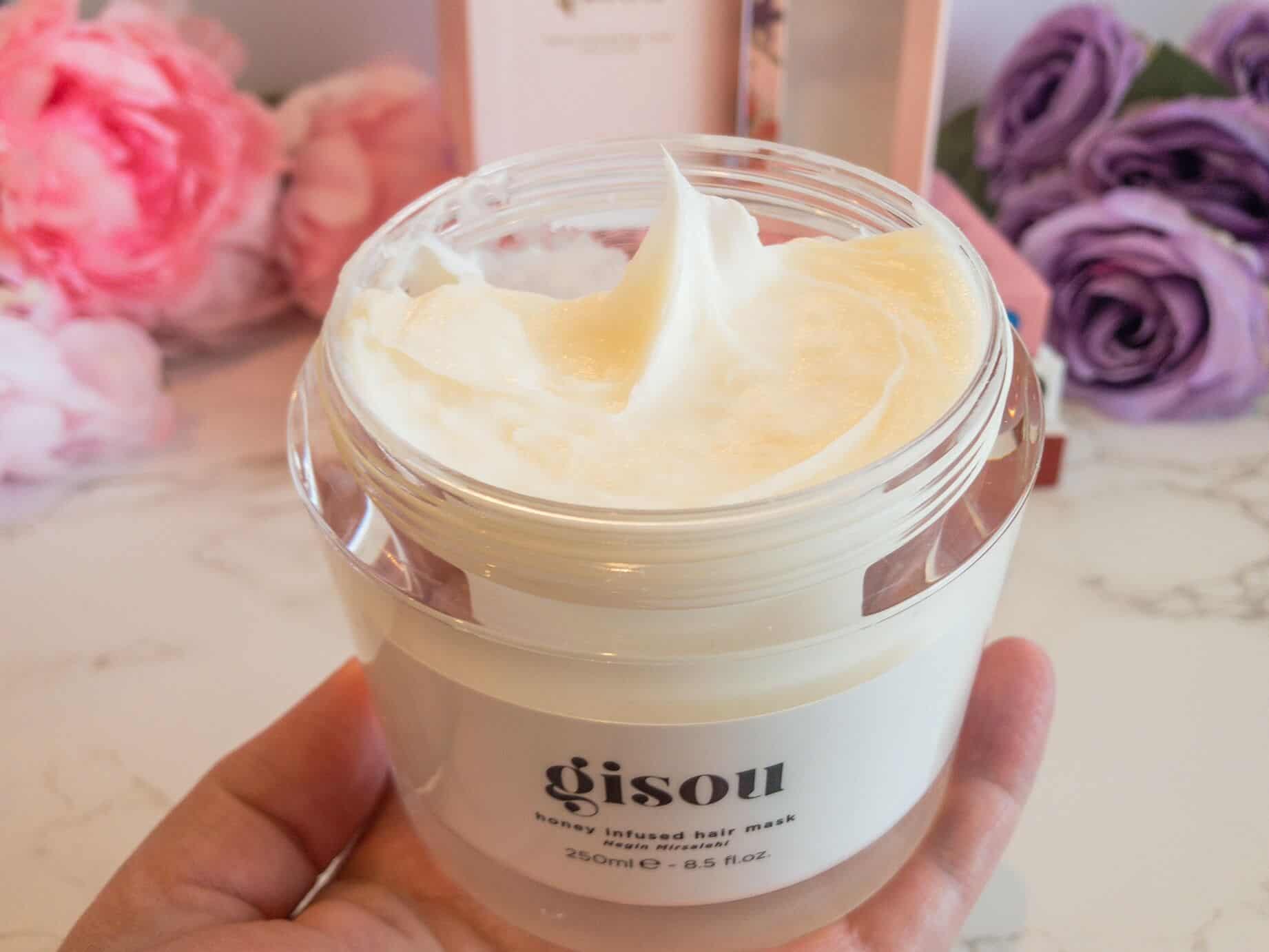 While I did spring for the smaller bottle of hair oil, I still found it to be a good size, especially since reviews say you only need 5-10 drops for your hair. As a heavy-handed product user, I wasn't sure that would be enough – but I was willing to try it out.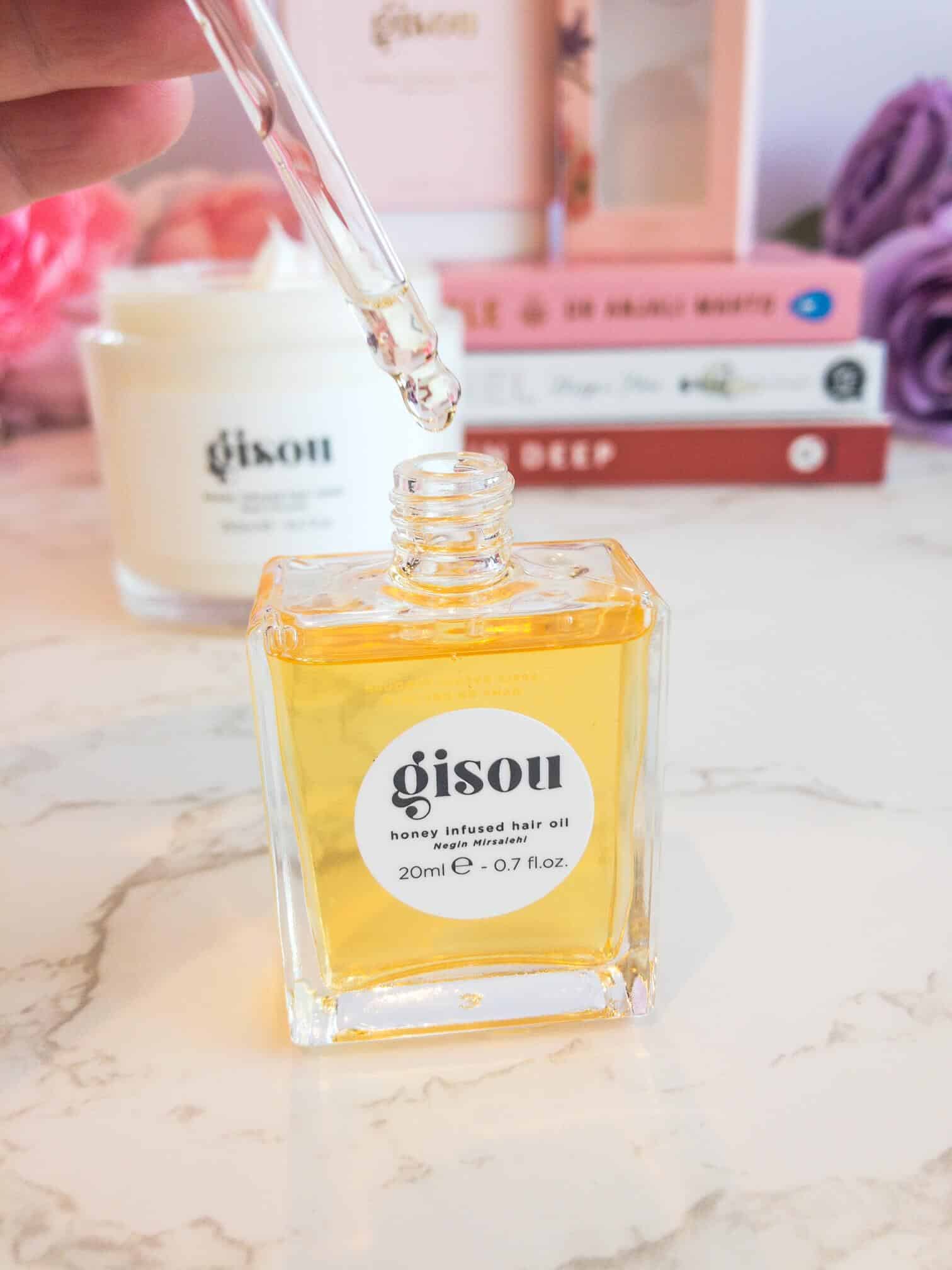 I am nothing if not a good student. That's why I read up on the best ways to use these new products. Since my goal is to channel Negin and her lustworthy hair, I wanted to make sure that I did this exactly right.
So, according to the instructions and reviews, the best way was to shampoo my hair first and then make a little concoction that mixed the hair mask with some drops of the hair oil.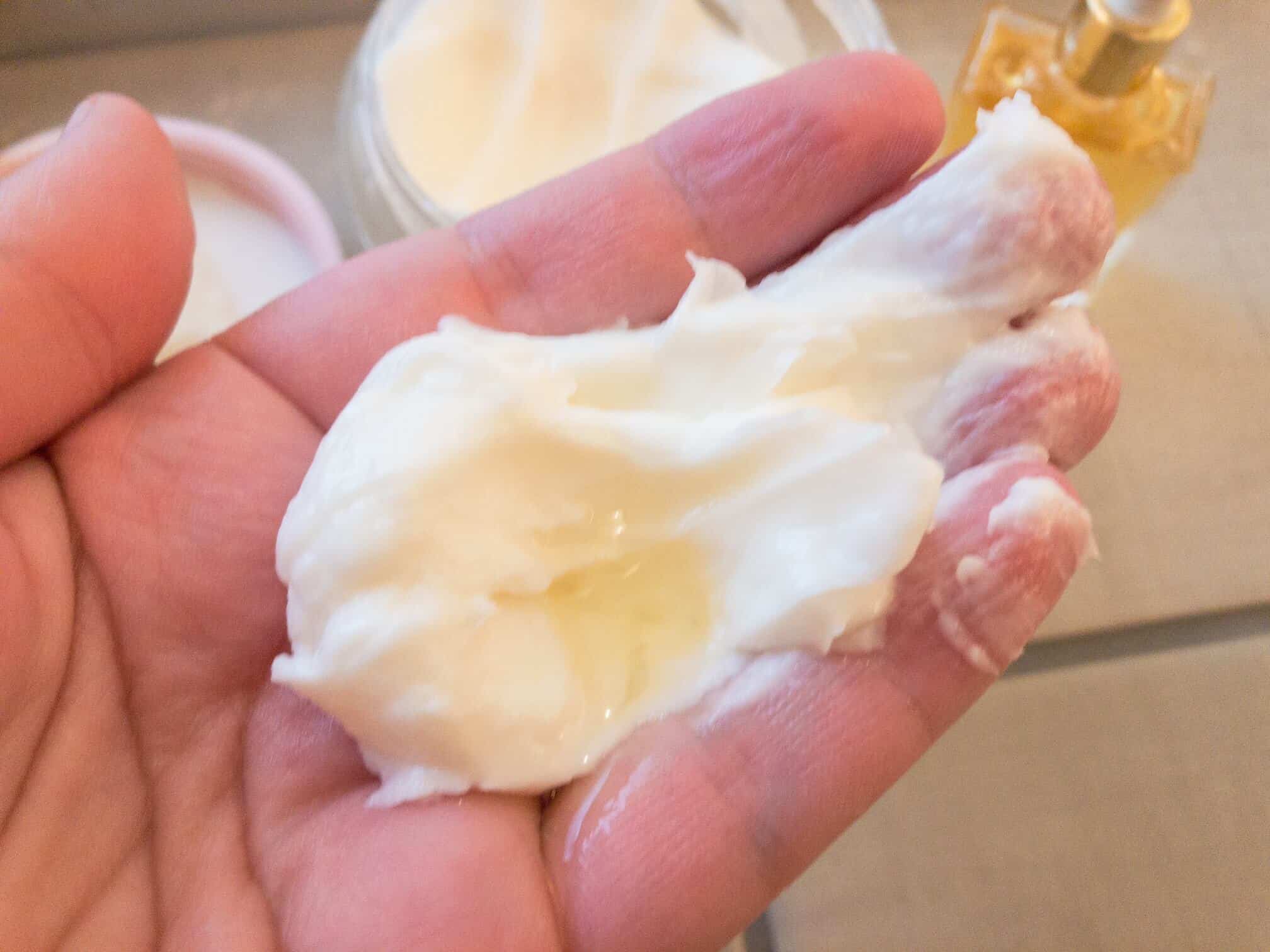 Even after I took a generous dollop and a few droppers of the hair oil and mixed them together, I found that both products looked like I had barely touched them. I love it when products are not just a bunch of fillers. Give me the real real, you know?
The mask has a creamy, thick texture and the oil is thick without being greasy. The dropper does not over-dispense, so you don't run the risk of using too much product (unless you want to).
I mixed them up and lathered on my hair root to tip and gave them some time to work their magic. Meanwhile, I enjoyed the very light, soft scent of the products and appreciated that they weren't so loaded with fragrances that I was gagging in my shower #BeenThere.
After all, I want products to repair my hair – not just perfume it.
Then, after enough time had passed, I rinsed them out and got ready to go style my hair per usual.
Gisou Hair Care: The Verdict
After styling my hair, I have to say that these products definitely matched, if not surpassed, my expectations. My hair was soft, shiny, and held style without looking fried. I didn't have a ton of flyaways and there wasn't a heavy stench of fragrance bombarding my sinuses.
Honestly, having used a lot of heralded masks, from Aveda to Olaplex, Gisou had a lot to live up to. I'm here to say that Gisou absolutely lived up to the hype. In fact, I feel my hair responded better to Gisou than to Olaplex, the cult favorite hair mask heralded everywhere as a hair savior.
Plus, I really loved the light scent and the honey infused formulas. But, even better, I loved that I had lusciously soft hair that wasn't frizzy or greasy. It just…. looked healthy.
I may never look like Negin. Correction: I will never look like Negin. But, at least I, too, can have lovely hair.
*****
Have you tried Gisou hair products? I'd love to know your thoughts!
If you love hair care posts like this, you may also enjoy these:
Have a fabulous day,
E