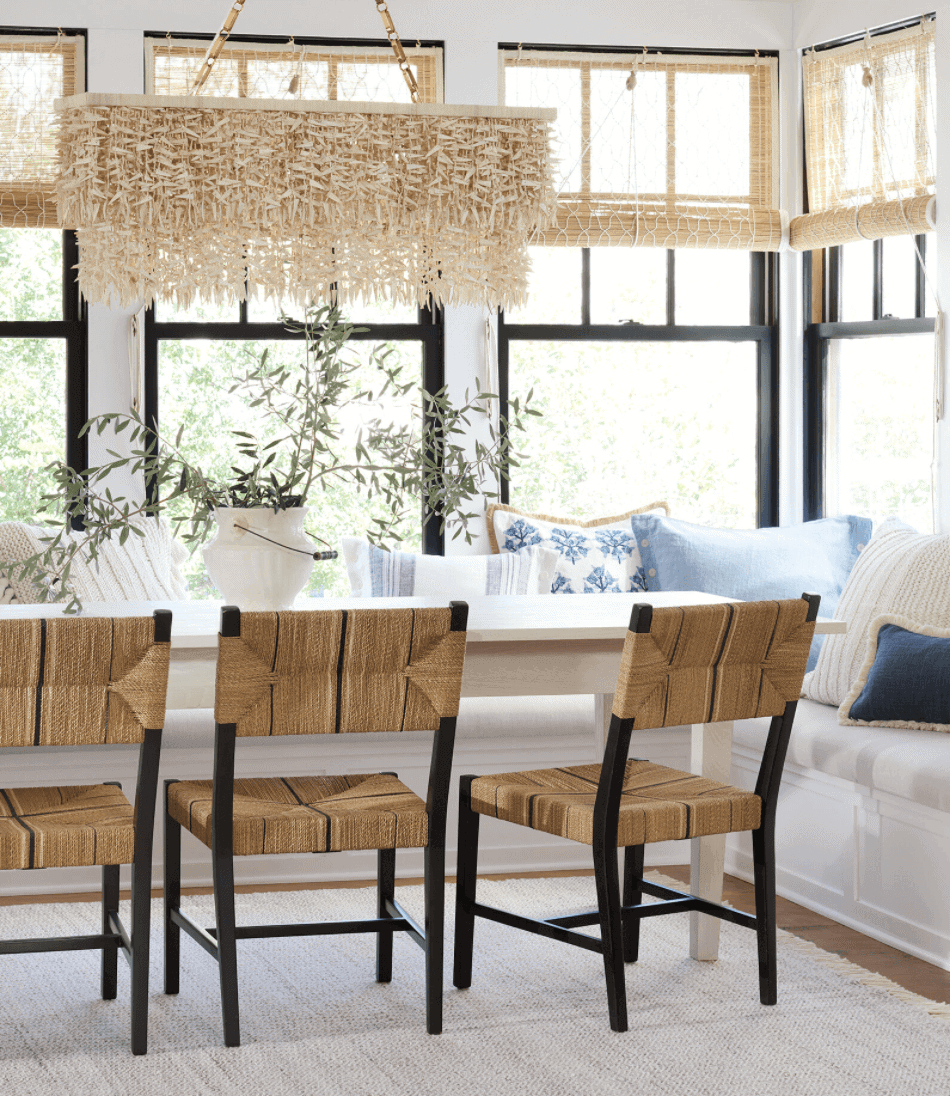 I'm back! With another edition of Fab Deal$: Serena & Lily Dupes! From gorgeous lights to hanging rattan chairs, Serena & Lily has a devoted following of home decor enthusiasts. But, even if you're lusting after their designs, but not their prices, you can find the look for less.
So, if you've been eyeing the chic Carson chair – with the dark wood and striped detailing – I've got good news for you. I found an incredible lookalike for the Carson chair for a fraction of the price.
Without further ado, let's check out the dupe for this gorgeous chair – but first, let's take a peek at the original. Also, know that affiliate links are used below, which means that at no cost to you, I may receive a commission if you make a purchase through my links.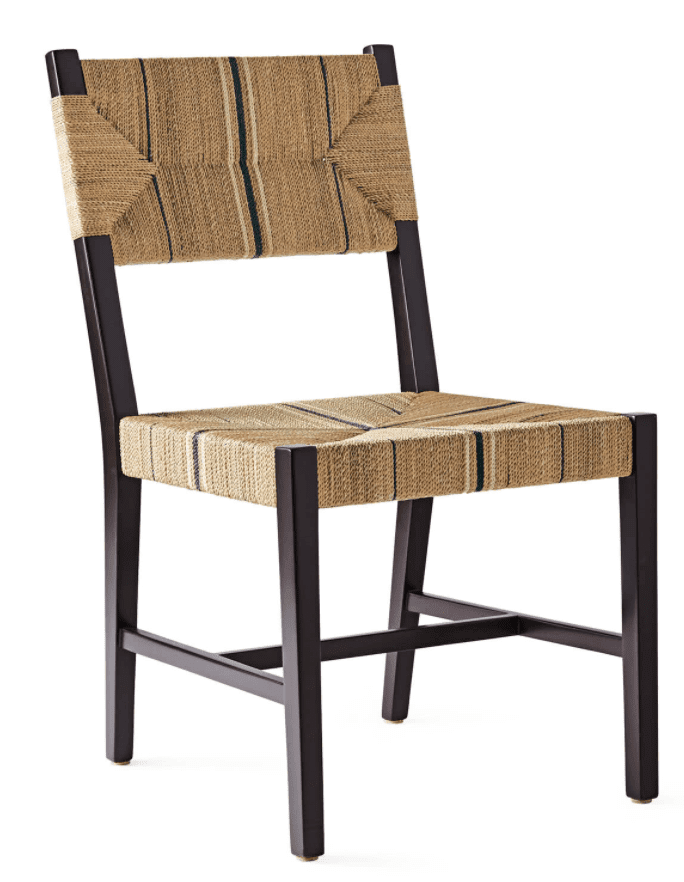 I love that this chair has a bit more of a modern, sleek look than their Balboa chair, which is almost all rattan. I'm also a sucker for black, so the dark brown/black wood addition here really makes it pop. These are chic enough for a glam formal dining room, in my opinion.
But, at $748 each, they're not in everyone's budget – precisely when you need 6 or more for a typical dining table. However, sometimes you just want the real thing, so you can always shop the original here.
Let's take a look at the copycat!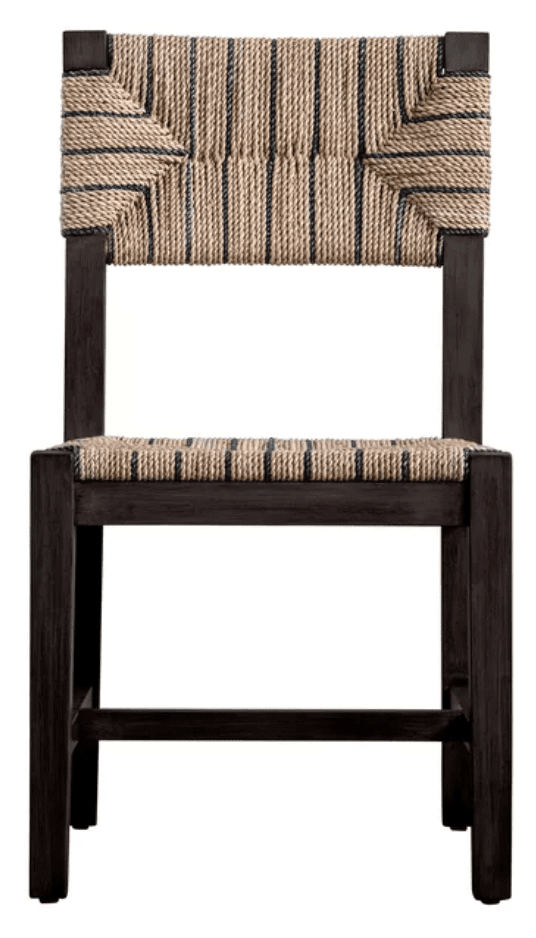 Yowza! The stripe detail on this one is a bit more subtle, which makes them even more neutral and easier to match.
The price is certainly easier to justify, too, especially since they are currently on sale and priced for $250 each! They do sell out often, so make sure to check back if they're not in stock when you find this.
MORE SERENA & LILY DECOR DUPES:
I love S&L. I've scored a number of great dupes, but I also love the originals. Do what works for your style and budget. Here are some more posts you may like:
****
Have a fabulous day,
E