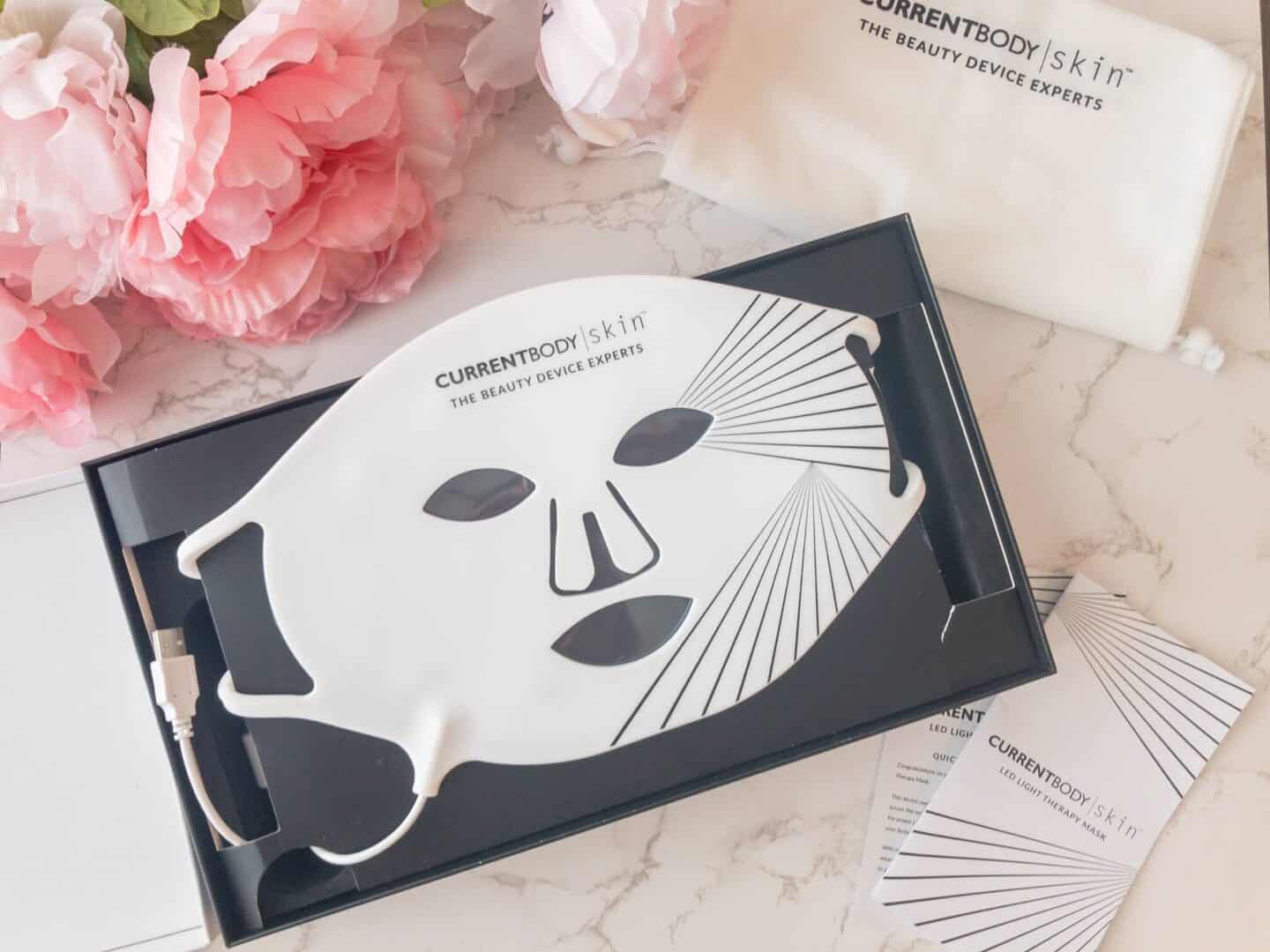 In my quest for a painless fountain of youth – I've tried countless products and many strange devices that are supposed to improve my skin and reduce signs of aging. From a device that suction cups your skin to a face mask with snail jelly, I'm an equal opportunity skin care enthusiast. But, one thing I hadn't tried yet was an LED light mask, despite seeing them crop up on social media everywhere.
While they may seem new to many of us at home, LED light therapy has been used by dermatologists and aestheticians for years. And, with a celebrity following like Kate Hudson and Chrissy Tiegen, they're quickly gaining momentum. So, when I finally got my hands on the multi-award-winning CurrentBody Skin LED Mask, I couldn't wait to try it – albiet a tad bit suspicious, though, that something so effective could be painless.
So, in preparing for my first LED mask experience, I asked a fellow skin care guru how much this thing was actually going to hurt. "Not at all," she said, "My facialist puts one on me at the end of my sessions. It feels great."
With my fears mostly alleviated, I figured all I had to lose was 15 minutes of relaxing time 3-4 times a week (per the instructions) – which sounded just fine by me. After all, I've used eye lasers that feel like rubber bands snapping my skin, so a supposedly painless red light mask should be a walk in the park.
*If you've been wanting to try this or any other CurrentBody product, keep reading to get your promo code for CurrentBody! This product was gifted and the post contains affiliate links, which means that at no cost to you, if you make a purchase through my links, I may receive a commission.
What is the CurrentBody Skin LED Light Therapy Mask?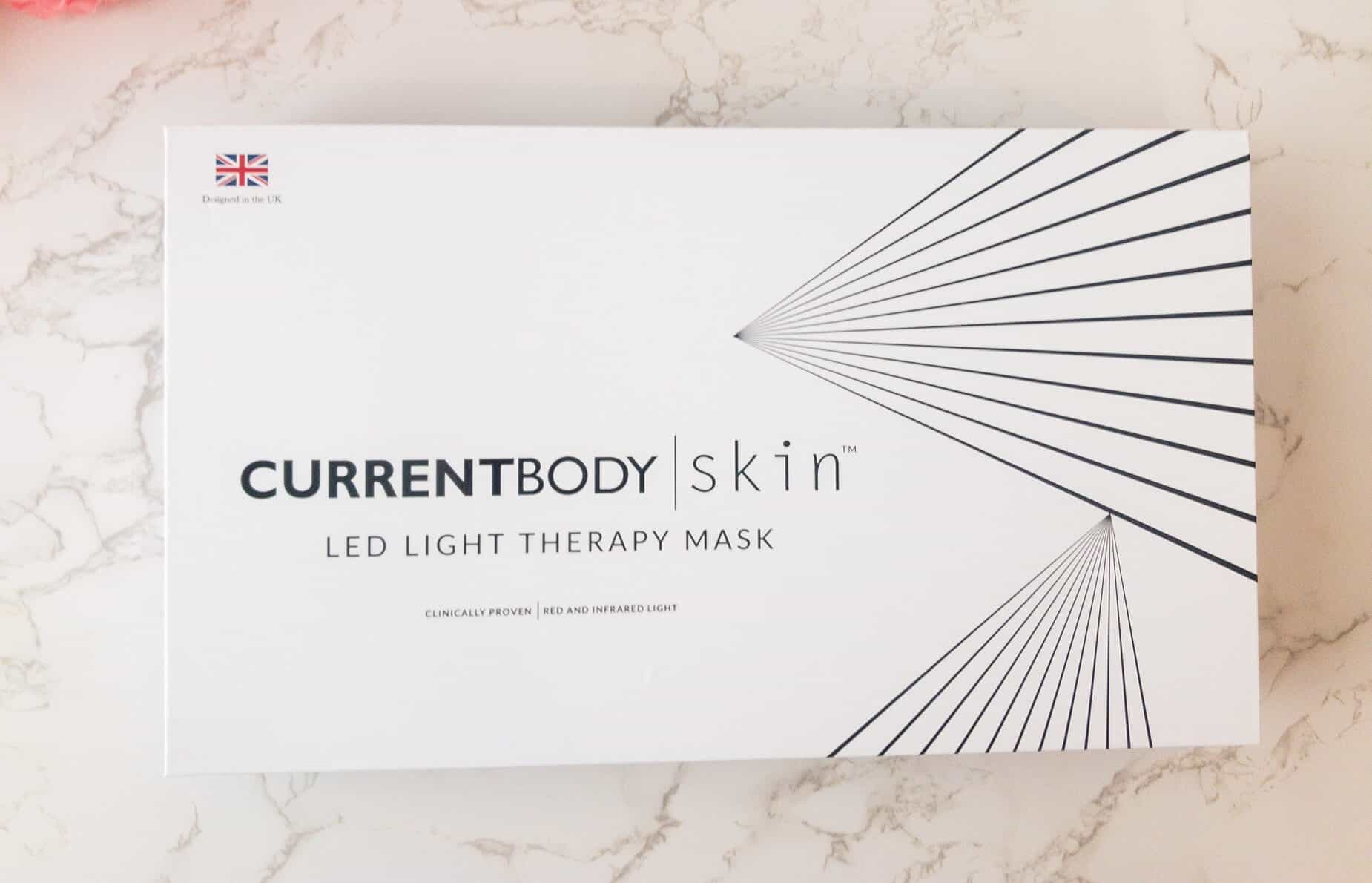 New to the idea of red or blue light therapy masks? The CurrentBody Skin LED Mask combines anti-aging red and near infra-red light therapy in a lightweight, wearable mask that fits to your face. Made from a patented flexible silicone that is comfortable to wear, it wraps around your face and uses an adjustable band in the back to hold it in place.
The device combines Red (633nm) and near Infra-Red Light (830nm) to stimulate the production of new collagen, calm redness and create an even skin tone. So, basically, giving you the complexion of your dreams – with healthier, glowing, more youthful skin.
You use the mask for 10-15 minutes, 3 to 4 times a week or whenever you can. Personally, I saw a glow and more even skin tone almost right away – which really kept me motivated to keep using it.
Of course, the first time I wore it, I took a look at myself in the mirror – and I had no choice but to have a little fun with my husband. He had no idea what was waiting for him when he came downstairs to watch TV.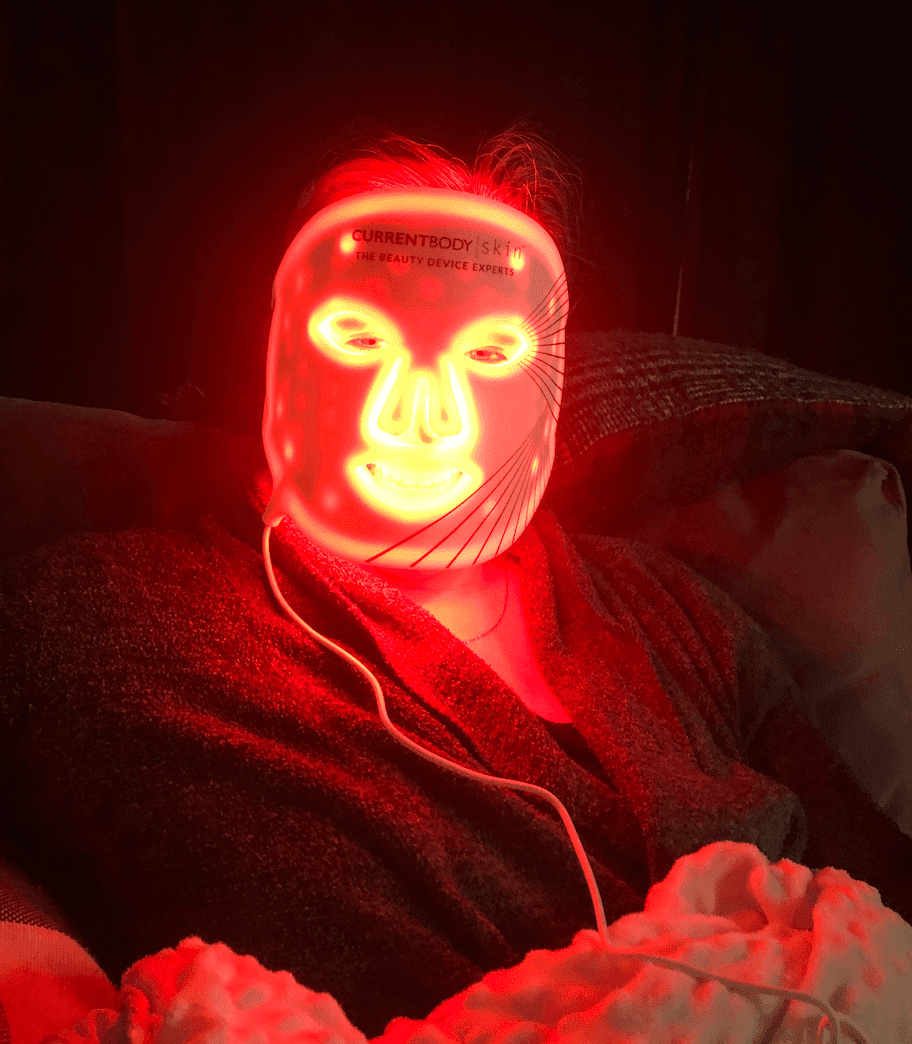 Sexy time, am I right? Honestly, the shock value for people around you is almost worth the price of the mask alone. And, anything you do while in the mask immediately looks like you're auditioning to be an extra in the movie Halloween.
We couldn't stop laughing. He started snapping pictures of me and we couldn't resist sending them to some of my friends and family.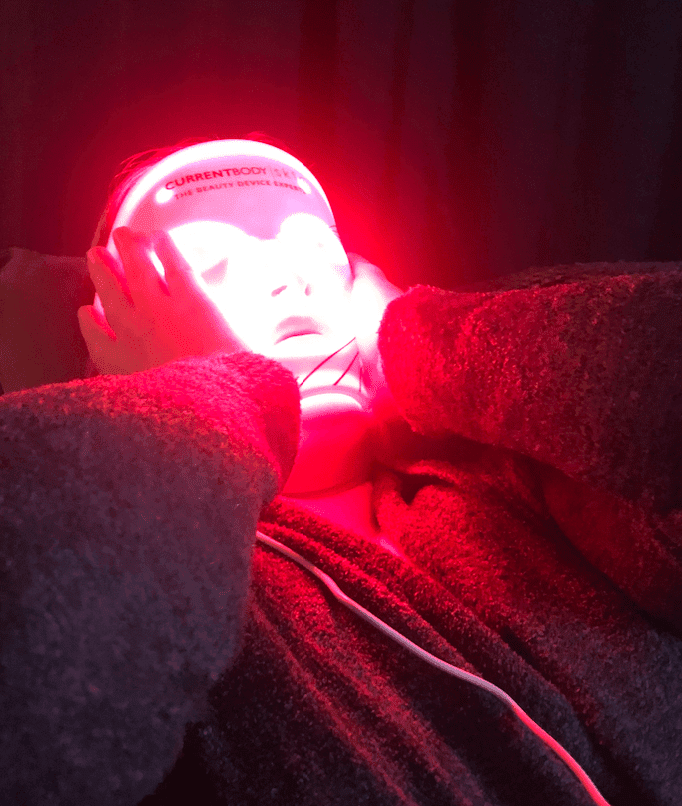 Imagine seeing that picture pop up in your messages! It's hysterical!
How do you use the CurrentBody Skin LED Mask?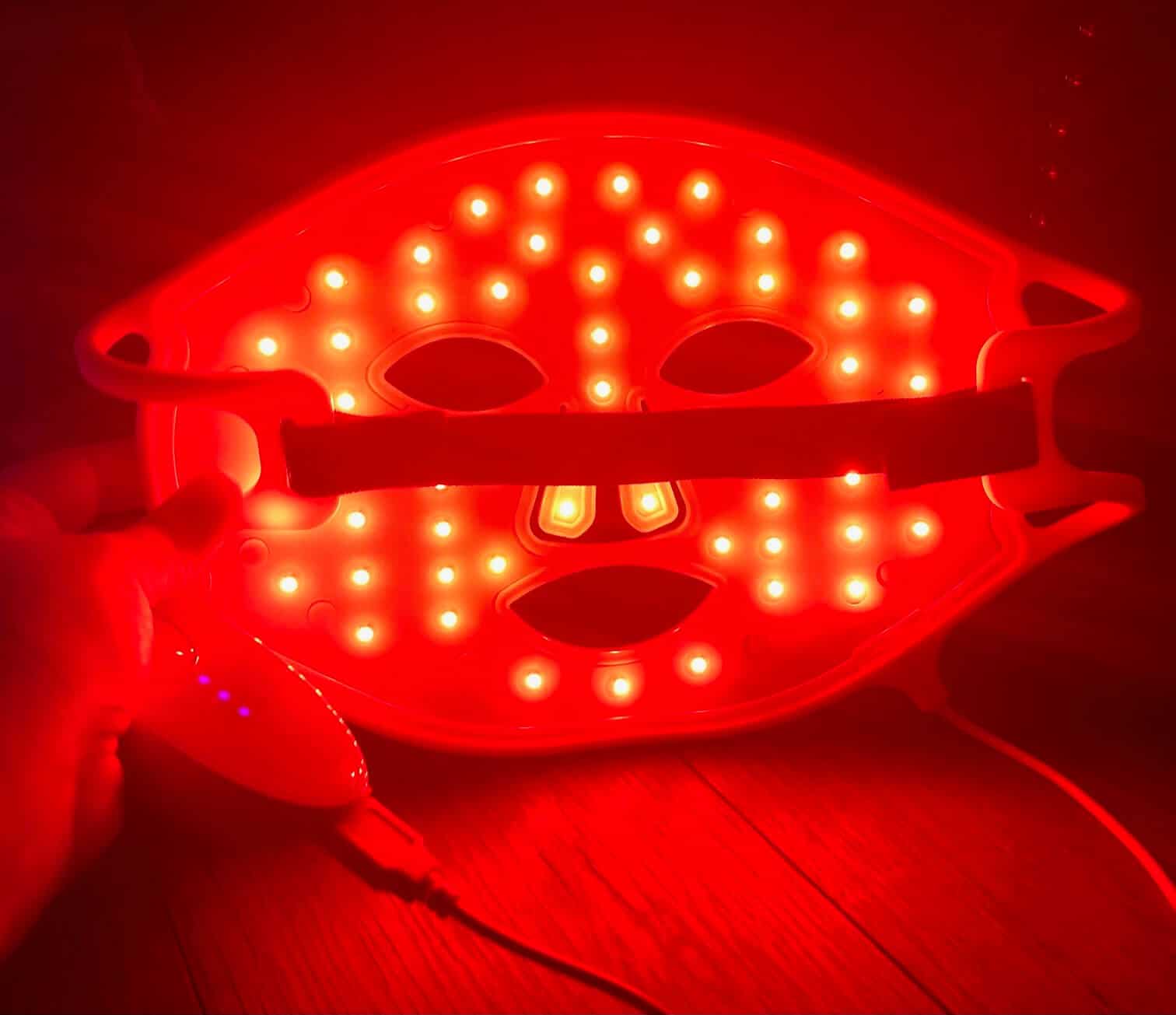 Besides being a great Halloween costume if you're in a pinch, this is one of the easiest anti-aging devices I've ever used. It's practically foolproof. I use it on bare skin after washing my face at night. You just put it on your face, adjust the band in the back and set the timer. It runs for about 15 minutes and shuts off automatically.
You charge the power card when needed, but when charged, you are mobile and free to walk around or lounge wherever while wearing your mask. There is zero learning curve here, folks, unlike another product that I used incorrectly, leaving burn marks all over my skin that I couldn't cover with makeup.
They do have a Hydrogel Face Mask that you can use with it to elevate results, but since I didn't have one, I've used it with bare skin and it's been really nice.
What does LED red light therapy feel like?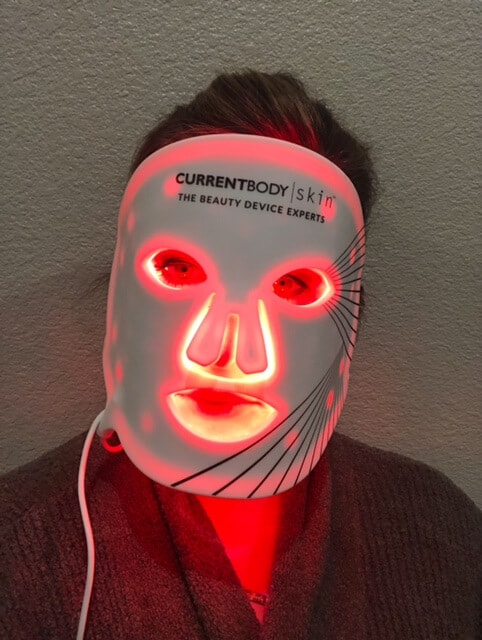 There is almost no sensation to this mask at all. I feel a very, very low level of warmth from the mask and there is zero recovery time needed after. I just take it over, put it away, and finish with my skin care routine. It's shocking, really, that it is so effective with such little effort. I feel like we've been trained to think that pain is gain – or rubbing 17 magical potions on our face is better than one.
Nope, this mask kicks those theories to the curb and says – you can get the results you want with less time, less mess, and no pain.
Initially, I was a little concerned, because it says not to use the mask if you have lupus – which I do – but I don't have skin flare ups very often, so I tried it. I'm happy to report that I've been using this for a month without any issues at all. If I were currently suffering from a flare up and had inflammation in my face, I would wait for that to go away before using it again. You can also test it on your arm or another area to see if you'll have a reaction, too, before putting it on your face.
Does the CurrentBody Skin LED Light Therapy Mask work?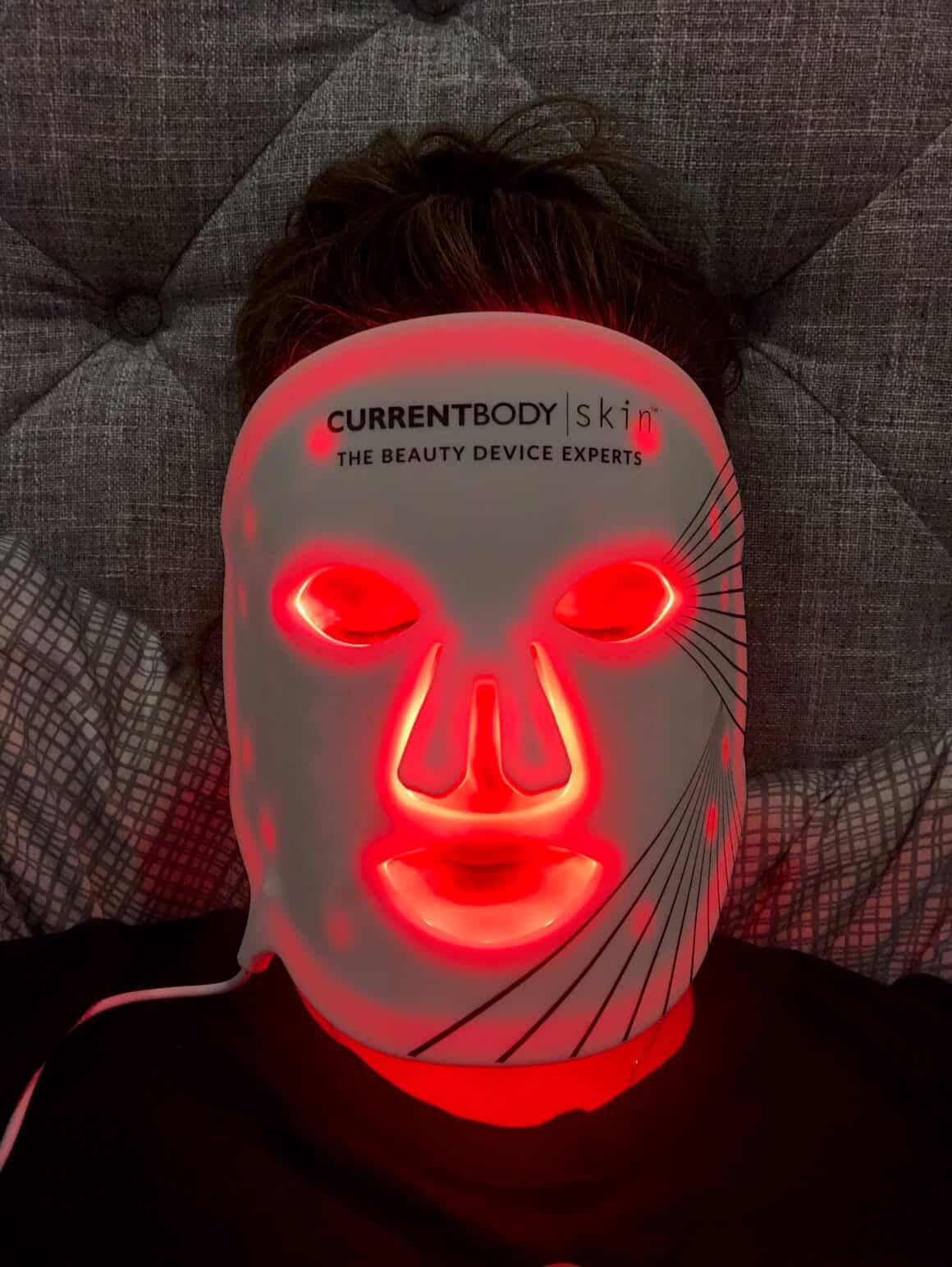 It does for me! I love this thing! I can't believe I am seeing results with almost no effort, no sensitivity and no pain! Unbelievable!
Plus, I used it around the time of the month when I start getting hormonal breakouts and this puppy kicked that to the CURB. I felt a few coming in, but this thing shortened the life span to almost nothing. Amazing!
The only thing I have noticed about it that I didn't like was that the red lights are very bright, so you really can't multi-task when you're wearing it. I'm the queen of doing a face mask, with teeth whitening strips, while I fold laundry or get some writing done. I very rarely do one thing at a time – ever – so the act of laying there with the mask on is probably a great exercises in slowing down and resting. But, you could combine your mask time with a castor oil pack and double up on those benefits.
But, honestly, if my only negative is that I have to close my eyes and rest – I call it a serious win in all areas. This thing checks all the boxes for what I'm looking for:
evens skin tone (goodbye hyperpigmentation)
painless (hallelujah)
reduces signs of aging
reduced hormonal acne breakouts an lifespan of zits
makes skin glow
easy
quick
Score!
*****
I think this is one of the coolest skin care devices I've ever tried. Big fan of the CurrentBody LED mask. I also think this would make a FABULOUS gift for a lucky skin care lover in your life. It comes in a very nice box that would be easy to gift-wrap for a luxurious gift the receiver will LOVE.
After I tried and loved this mask, I reached out to CB too get you a promo code! Use our exclusive code: ISPY15 to score an extra $15 off ANY CurrentBody devices! Woohoo!
To use the power of red LED light to treat the undereye area, check out my new review of the handsfree, cordless Eyetech undereye device by Space Touch here!
For another incredible gift idea, check out my review of the Dyson Supersonic Hair Dryer. Get them both and you'd rock their world.
Have a fabulous day,
E