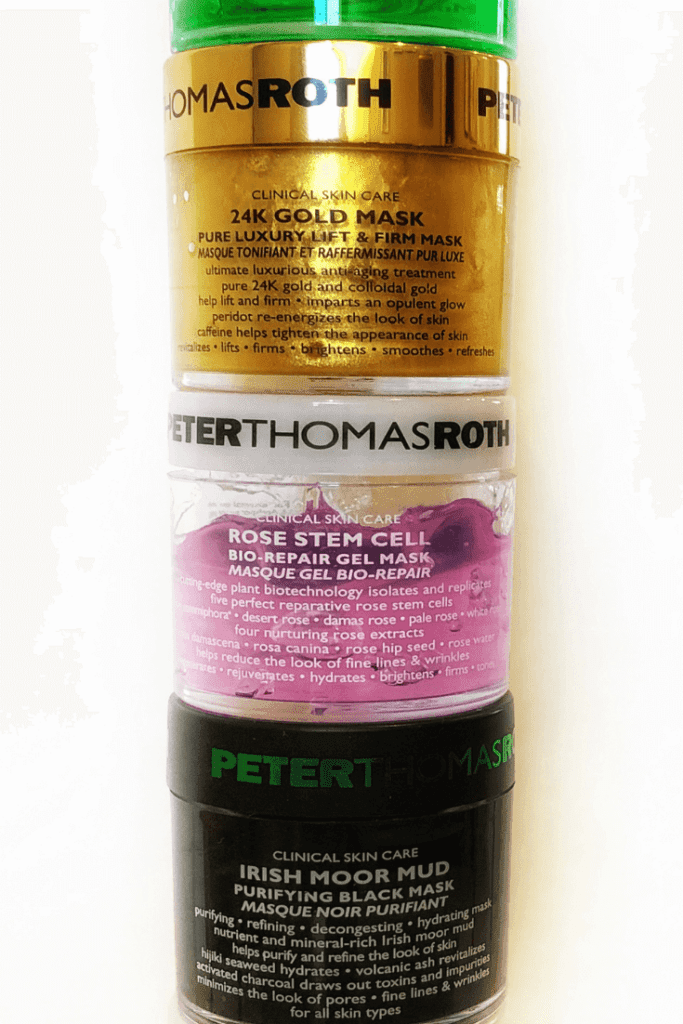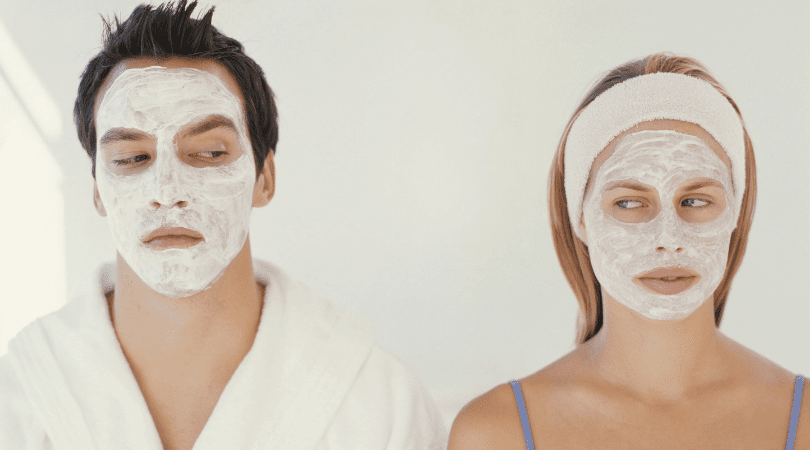 Listen, there are a lot of face masks out there.
From homemade concoctions you can snack on while they sit on your face to strange sheet masks that make you look like an extra in Silence of the Lambs, there is a dizzying array of options.
For many people, I think there is also the big question of, "Do they even work?"
Well, my friends, if you have to ask that question…the answer is probably no.
If it's a good face mask, with high quality ingredients, used correctly, you should see results pretty quickly and it should encourage some cell turnover for a week after.
This is why it's a good idea to rotate your masks if you do them frequently, or to wait a bit in between applying them.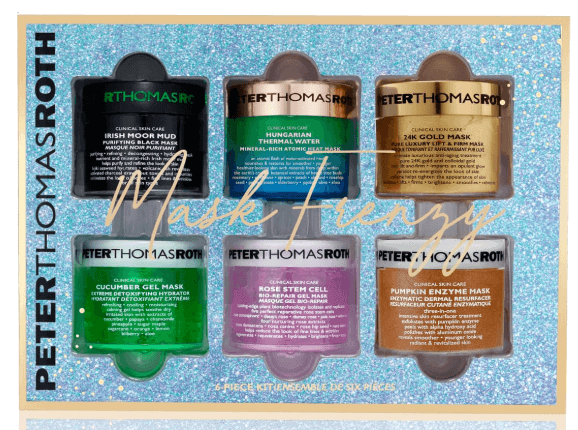 Let's talk about one of my all-time favorite sets of masks that will address multiple common skin needs with highly-effective ingredients, while also keeping you in budget.
I've used many face masks over the years and consider myself a bit of an expert – and this set remains at the top of my list for a few years running.
The reasons I love it so much is that each mask targets a specific skin need, so I always have the perfect on hand.
I'm going to talk about each mask individually, so you can see if they are right for you.
Hydrating Face Masks: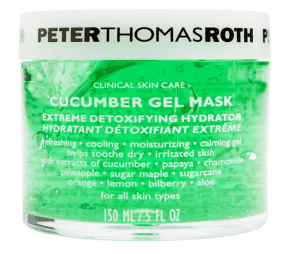 The Cucumber Gel Mask stays cooler than room temperature and is like a cold splash of water for tired, saggy, dry skin.
I really love this mask in the heat of summer when my skin has JUST. HAD. IT. with heat and dry weather. It's the equivalent of a tall glass of iced water for your skin.
The Rose Stem Cell Mask is probably my most FAVORITE MASK OF ALL TIME.
Yes, it deserves all the caps, thanks for asking.
This mask is so good, if I could only pick ONE mask to use for the rest of my life, I would pick this one. From any brand.
So, while I really love GlamGlow, Origins, Pacifica and dozens of other masks by incredible skin care companies who have created amazing products – the Peter Thomas Roth Rose Stem Cell mask would still be my number one pick.
Why? That's a good question. For one thing, it makes my skin extremely soft. It feels dewy and younger. The next day, my makeup just glides on. I see and feel immediate results.
The online description credits these results to "cutting edge plant biotechnology to isolate and replicate the perfect rose stem cells for truly astonishing results."
Call it whatever you want. This baby WORKS.
Exfoliating Face Masks:
I would consider both of these masks exfoliators, albeit different kinds.
The Pumpkin Enzyme Mask Enzymatic Dermal Resurfacer is the ultimate exfoliant. It very powerfully addresses any dull and congested skin. You will see results from this, but you won't be able to use it too frequently. I have sensitive skin and find most exfoliants too abrasive.
The exfoliants in this are coarse enough to feel grainy in your hand and on your face, but not to the point that you will feel sensitive during or after. I prefer this to most of the other exfoliants I have tried, although GlamGlow also makes some really incredible exfoliating masks.
The Irish Moor Mud Mask is said to purify, decongest and hydrate "with odorless Irish Moor Mud that helps draw out dirt, oil, and grime". I would agree with these statements. It is also the hardest to get off. It really adheres to your skin and just detoxifies those pores.
Which, really, is kind of what you want – wouldn't you agree?
Both of these are really solid, effective exfoliators that will slough the crap off your skin.
Firming Face Masks:
Call me a beauty snob, but whenever I get the chance to rub 24K gold on my face – Ima gonna do it.
Bonus points if it feels as good as this does, while on and off your skin.
When my sister came to visit, this was the first one she grabbed from my face mask arsenal.
Can you blame her?
There is just something insanely luxurious about rubbing this on your face.
Purifying Face Mask:
I can't even believe Peter
Thomas Roth added ANOTHER amazing mask to this set, the ​Hungarian Thermal Water Mineral Rich Atomic Heat Mask.
Wow. That's a mouthful.
This mask boasts great reviews, over 5,000 loves on Sephora, you can see why this mask has earned a coveted spot in this powerhouse set of face masks.
While I haven't tried this yet, I am very intrigued by the description, that this mask uses kaolin clay and magnesium sulfate to draw out impurities with an "invigorating flash of heat".
I really like using magnesium lotion and even magnesium supplements, so right away they had me at magnesium.
Many of us are magnesium deficient, simply because the natural sources of magnesium are not plentiful in our modern day diet. Supplementing has been linked to all sorts of health benefits, such as relaxing muscles and chronic pain, helping with sleep and anxiety, and a host of other important functions.
So, rubbing this on my face seems like something I can really get on board with.
You can also find this mask in the Thermal Therapy Duo mask set.
Priced in the middle at $58, this one has two of these powerhouse masks in a set: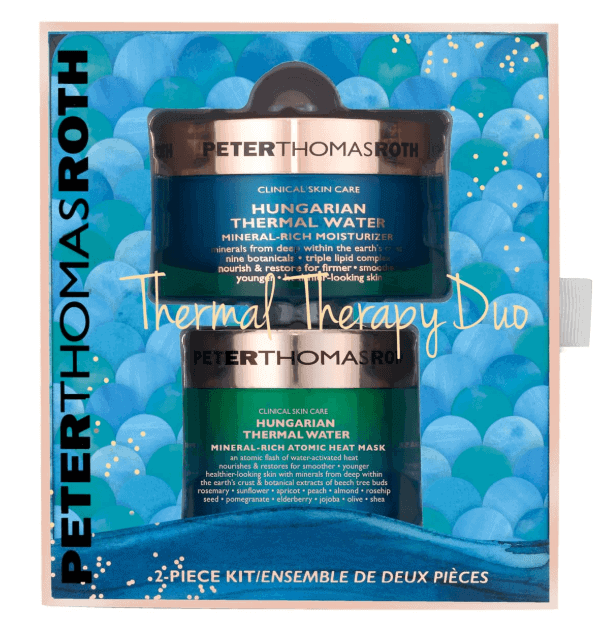 You can grab it for under $60 here.
At first glance, the $75 price tag on the Mask Frenzy set might seem daunting.
But, this price works out to each mask being a little more than $10, and each container will give you around 5-10 masks.
If you're doing the math, that's about $1-2 a mask.
You can't get drugstore masks for that price.
Or, you can try the Peter Thomas Roth Mask Mashup Set, a smaller size version of the set, for only $25, that will allow you to try all of them before buying the bigger set:
Also, know that these are affiliate links, which means I will receive a small commission at no cost to you if you choose to purchase.
Any way you go, you'll be using high quality masks with effective ingredients, which means you will see results.
These masks are good enough for a selfie:
Oh yes, get your mask on, girl.
There you have it. My favorite face masks by Peter Thomas Roth.
Have you tried any of these masks yet? What is YOUR favorite face mask?
Tell me in the comments below!
Have a fabulous day,
E