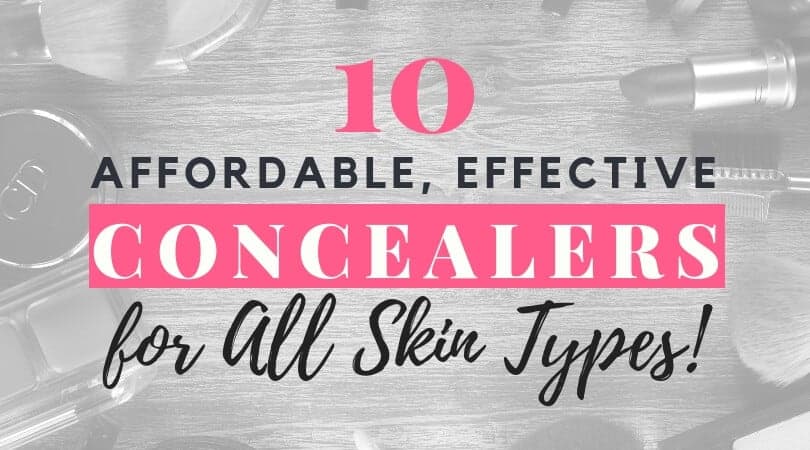 For many of us, particularly the Tired Mom Club (#Holla!), concealer is a necessary evil.
But, concealer is one of those makeup products that can do more harm than good – if not chosen wisely and used correctly.
The wrong concealer can make a baby-faced 19-year-old look decades older.
#BelieveIt
So, let's talk about the top 10 concealers for different purposes and skin types – as well as the best tips for how to get that perfectly smooth finished product we're all after.
YAAAAASSSS!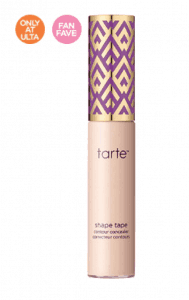 This is one of the top fan-favorite concealers on the market today. The before and after images and reviews on Ulta.com are pretty incredible.
I recently tried it and the coverage is great, the brush is much larger than I've seen with other concealers, making it very easy to use for contouring as well, and the there are lots of color options.
For the over-30 crowd, we have to be especially careful that we choose concealers that won't dry out skin or settle in to any fine lines – making them look worse – and this concealer stays put.
I will say that it is thicker than my preference with a concealer, since I typically wear just a BB cream or tinted moisturizer, so I actually prefer the next concealer on the list…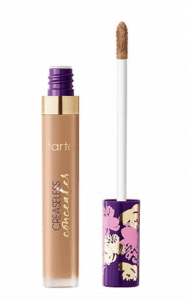 My new favorite. Chock full of maracuja oil for hydrating, vitamin C for skin brightening, vitamin E for antioxidants, and more – this is a concealer that actually improves the condition of your skin.
Plus, I love that Tarte is a vegan, cruelty free line that avoids a lot of the dangerous chemicals that are toxic to the body. I am always looking for ways to use cleaner lifestyle products and reduce the toxic burden on my body – especially since I've already been diagnosed with 2 autoimmune diseases.
This one applies so easily under the eyes – is creamy and soaks right in. My recommendation, though, is to try the colors on your wrist. Do NOT eyeball the color based on other Tarte products or what you usually get. Because of the oils, it will read differently on the skin.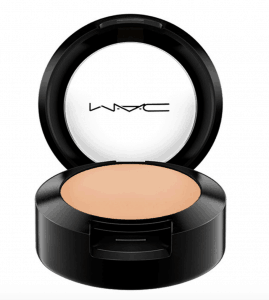 I first discovered this concealer when choosing makeup for my wedding. Because of my makeup artistry background, I just prefer to do my own makeup, but I did need a few new products. Per usual, I went to MAC and found an artist who looked really cocky. I always go with a full face of makeup so they see what my preferences are and let them know what products I am looking for (that day, it was concealer, bronzer and fake eyelashes).
When the artist busted out this concealer, I was initially resistant. It looked too thick for what I wanted. But, oh baby, does this concealer blend like a dream. With minimal effort, this sucker soaks right into your skin, creating a beautiful veil over whatever you're trying to hide.
It lasts, all day, doesn't oxidize over time, and applies well with both fingers, sponge or brush. I have also noticed that when I put it on blemishes – it has a drying effect. They are less red or swollen when I wash off my makeup later.
#SCORE
Note: I would say it's not the best bet for undereye bags, though. If that's your focus – check out #4.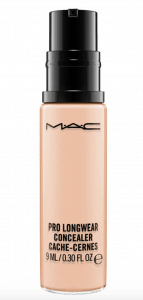 Over 1k great reviews don't lie. This is another MAC concealer that is bomb.com.
This one is a push pump with a lighter, more fluid formula than the Studio Finish.
Because of the lighter texture, this one would be a fantastic choice for undereye circles.
#BYEBYEBAGS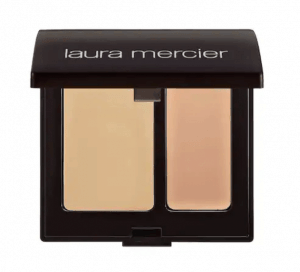 Winner, winner, chicken dinner! If Laura Mercier makes it, it's amazing! Her tinted moisturizer is the best in the biz and what I turn to for special events – or days when I am actually around people.
#MomLife
This concealer is really great, because not only do you get that glassy, porcelain finished product that LM is known for – but the two colors allow you to mix and match to get the perfect color. I have had this one for years and the dual colors make it work year-round. I would have to get really, really tan to get too dark for this concealer – which doesn't happen, because I hate the sun and always wear sunscreen. 
But, again, with a cake concealer, you will get a thicker application, which isn't ideal for under the eyes. So, if you love LM and need undereye coverage – check out what's coming up next…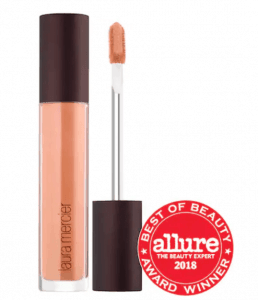 Here you go, baby. You're welcome.
Award-winning, full-coverage, crease-resistant, beloved by fans, and available in many shades, is there anything else?
The answer is no.
The only reason I prefer the Tarte is because of the clean beauty. If that's not a priority for you – you will love this one.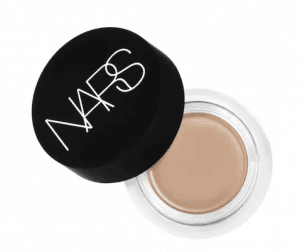 Nars is out of this world. Their orgasm blush and bronzers can't be beat.
This concealer is another product that is just – wow.
What really differentiates this one from the others on the list is the soft matte finished product. But, chock full of peptides, hyaluronic acid, and antioxidants, it will also plump skin and hydrate.
Because it has a soft focus diffusion powder, it's great for everything from blemishes to under eyes, making it a one-stop-shop, complete concealer option.
Just make sure to use a brush under eyes to lighten application and a beauty sponge to blend.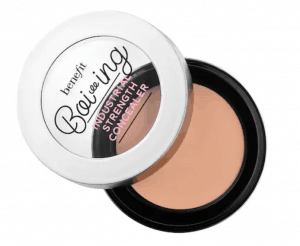 I know this one has been around for awhile, but sometimes there's just no reason to mess with perfection.
When I was in college, a good friend of mine had these really dark undereye bags that were quite obvious because she had such beautiful, fair skin. She used Benefit Boi-Ing every single day and it completely transformed the appearance of them.
It also photographs extremely well – it doesn't turn lighter in photos as some concealers do – so I used Boi-Ing a lot for photo shoots when I did professional makeup.
A real solid choice and one of the more affordable options at just $22.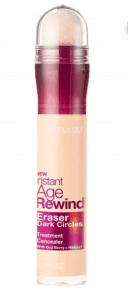 Alright, I'll level with you. Concealer is one of those makeup items I would splurge on.
This is not true for every item in your makeup bag. In fact, I think eyeliner and mascara are definitely great budget buys – and I buy my favorite sunscreen at CVS!
But, concealer – particularly if you're over 30 or up all night with kiddos – just needs to blend well and hold up all day.
If you're needing to keep the cost under $10, this Maybelline Instant Age Rewind Eraser is going to get the job done. It won't be life-altering, but it will absolutely make a noticeable difference.
Because of the sponge, it'll be tougher to use on blemishes. Use a brush to pick up some of the product and apply on smaller areas.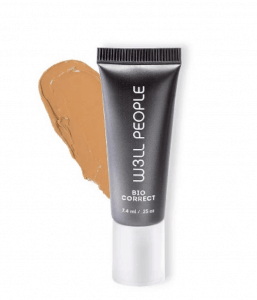 This is a drugstore, affordable, clean beauty pick with – wait for it – perfect reviews.
And, it's on sale right now for under $15. 
#BOOM
I love Well People. Their brand is really passionate about offering the cleanest, most non-toxic beauty around, that works! So, it should come as no surprise that their concealer is beloved.
****
There you have it! 10 incredible, affordable concealers that are going to CONCEAL you REAL GOOD.
Undereye bags? Blemishes? Contouring? CHECK. CHECK. CHECK.
It's very reasonable to have more than one type of concealer in your makeup bag, btw.
#GUILTY
There are different concealers for different purposes, so if you're feeling like you need to grab a few – you're in good company.
As with any makeup application, always remember to start with a smooth canvas, by using a layer of moisturizing sunscreen first and an optional layer of primer.
By starting this way, you'll make any concealer you do use apply smoother, last longer, and look much more expensive.
Do you have a favorite concealer? Leave it in the comments below!
Have a fabulous day,
E