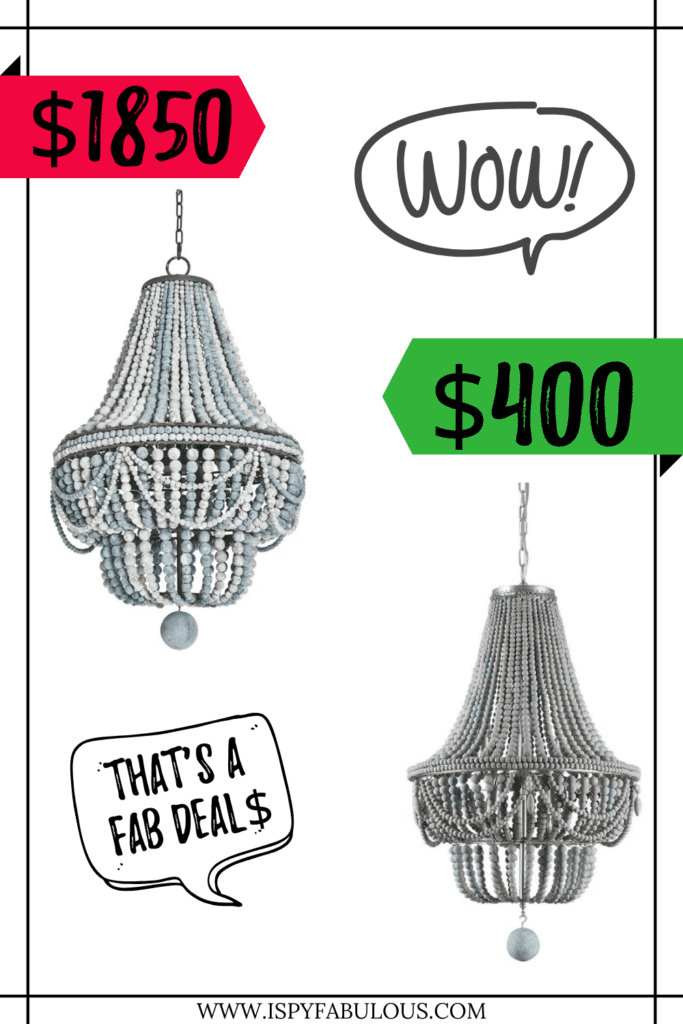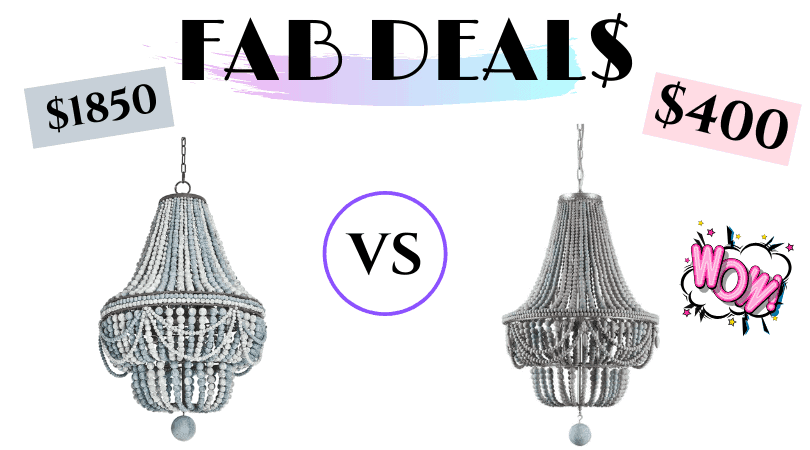 The beaded chandelier trend is here in a big way. When I picked the gorgeous beaded Francesca light for our bedroom when we moved in a few years ago, there wasn't nearly as many options for beaded chandeliers as there are today.
While showing people the house, that light always garnered a lot of responses like, "Wowa, are those wooden beads?"
Yes, yes they are.
The wooden beads take a chandelier shape that would normally be very glam and give it a boho, softened look for a more muted effect – while still making a big impact.
Of course now you can get beaded chandeliers in all shapes and styles – from waterfall designs to ombre effects that make you do a double take.
Let's check out a fab deal you won't believe (affiliate links used):
The Infamous Blue Beaded Chandelier:
One beaded chandelier, the aged blue Regina Andrews light has earned itself a cult-like following.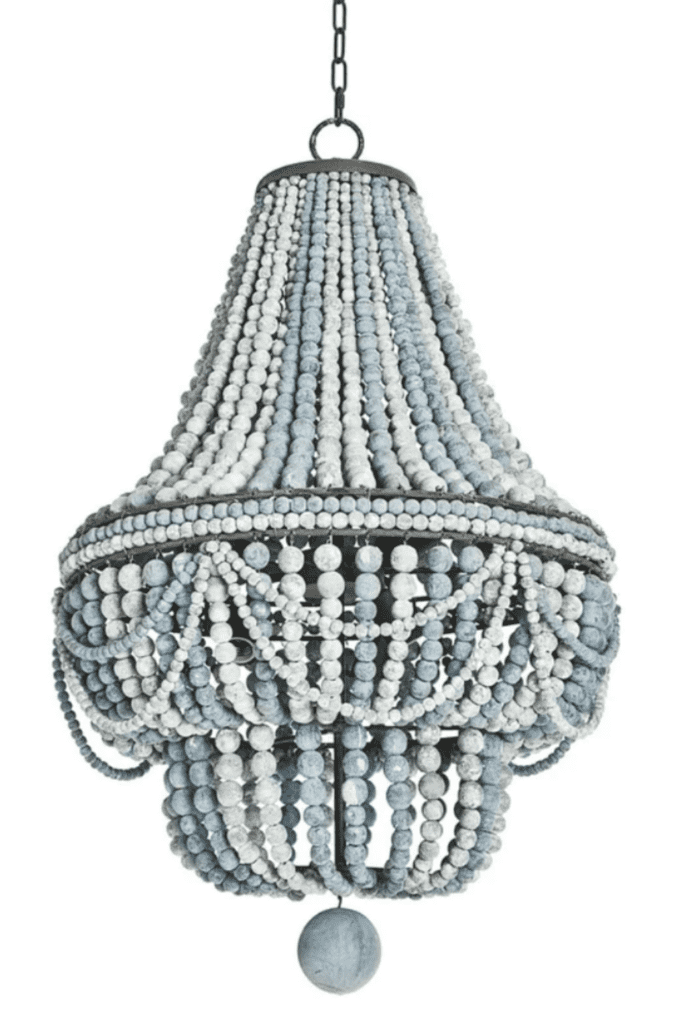 I can't say I blame them – this grayish blue beaded chandelier is gorgeous, eye-catching, but still neutral enough to blend with many color stories.
But, the high price tag is a bit prohibitive for some. Luckily, you can shop the look for less and still get the idea. Just look at this stunning age blue beaded chandelier, often found for under $400! What a steal!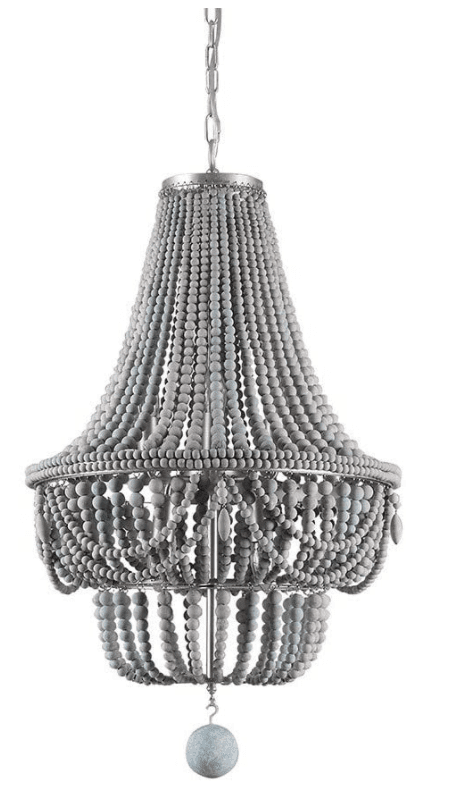 Shop The Look:
If these lights are a bit over the top for your more refined, modern palette, you can still enjoy the beaded chandelier look.
I rounded up a bunch of aged blue and blue beaded chandeliers in a variety of price points.
Enjoy!

****
Are you a bargain shopper or do you like to buy exactly the right piece that you want? Either way, you can have a home you love for a price you can afford!
If you love decor posts like this, you might also like these:
Have a fabulous day,
E