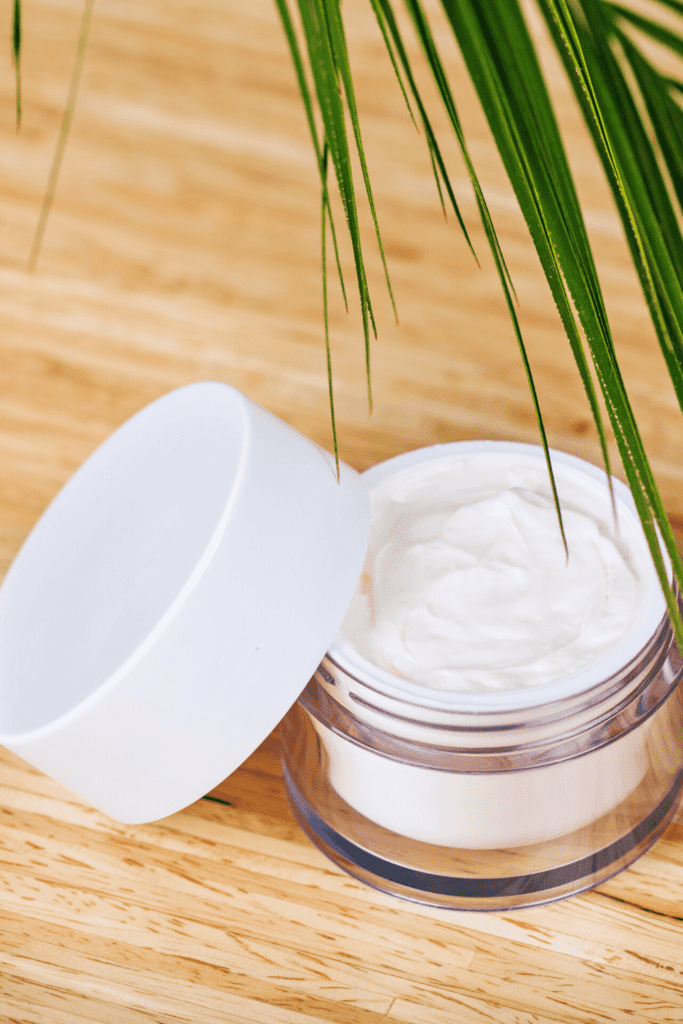 I've always had sensitive skin. And, until about 6 years ago, I wondered why I had such sensitive eyes, too. Having both has made it a challenge to find high-performing products that don't end up rolling own my face after making my eyes water and sting like I'd just cut a fresh onion.
Luckily, I have perservered! And, now, you can benefit from my insatiable skin care addiction and have 9 incredible eye creams that are perfect for sensitive skin (and eyes) handed to you on a silver platter.
Let's talk a little bit about each one and why they are an eye cream fave:
The Best Eye Creams for Sensitive Skin:
The trick, really, is finding gentle creams that actually work. It's nice if the cream feels like a gentle hug to the skin, but is it going to do anything about dark circles, fine lines and wrinkles, skin tone, elasticity, etc.?
If the answer is no, why bother?
The beautiful thing about each of these eye creams is that they get results. They are the eye creams I look forward to using each morning and night and don't have to worry about irritation.
Yes, I do have all of these and love them, use them, and replace them. These are affiliate links.
Let's take a look at the finalists!
This happy little orange eye cream is a bright start to the day – literally and figuratively. Loaded with ingredients to help with dark circles in the morning, you'll love the cooling, comforting sensation of the cream and the little kick to the under-eye area.
Plus, it's pretty affordable, as far as eye creams go, which is a win win in my book.
I've been using this one a lot lately. It reminds me a little bit of the Nuria, also on this list, but has the metal tip. First, the applicator stays cold – which is a big one for me. I can get quite a bit of inflammation around my eyes due to Sjogren's (dry eyes) and anything cooling and soothing is my jam. Plus, the formula is really hydrating and creamy.
Designed to reduce undereye bags, dark circles and fine lines, this eye cream is packed with Persian silk tree extract, hibiscus flower acids (a natural source of AHAs for exfoliation), and oat extract.
The result? It feels amazing and I see a noticeable different in my undereye area. But, I'd keep using it even if I didn't, because I'm obsessed with his comforting it is for my skin. That's when you know it's good stuff.
Cocokind has really great products – I share about the face wash here and their sleep mask here.
I was getting the Belif face cream deluxe sample in almost every beauty box I got for awhile and wasn't totally obsessed with it. It works, it feels great on the skin, but it was a tad bit runny for me.
So, when I got the deluxe sample eye cream, I just stuck it in a drawer and forgot about it. Then, I ran out of all my other eye creams (sad day) and picked it up to bridge the gap. Well, then, I didn't stop using it until every last drop was gone.
I love this eye cream. It's so soothing and hydrating, like a big glass of water for your skin.
Every time I use a new Kiehl's product, I think to myself, "I should really use more Kiehl's products." They just never let you down. Sure, they are a little expensive, and sure, the packaging isn't super snappy, but you're getting high quality, concentrated, clean ingredients that really get the job done.
This innovative eye cream is loaded with avocado oil (brilliant!) and is just nourishing, replenishing, and effective.
I know, I keep talking about this one, but that's because it is so, so good. If you try any of these eye creams, try this one. First, the dispenser is so nice (although, I do wish the tip was metal, so it would stay cold). Second, the formula is packed with cucumber, mulberry and ginseng, which really does make a difference with dark circles and tired undereye areas.
I can't say enough good things about it and I highly recommend.
This one snuck up on me. Another full size product tucked into my Allure Beauty Box that I just added to the pile of products to try and forgot about it for awhile.
Then, the first time I used it, I immediately looked a little closer. What exactly was in this magic potion?
The first thing you'll notice is how cooling it is and how good the cold formula feels on your skin. And then, you'll see how hydrated and smooth your undereye area looks. I did see a difference in my dark bags, too, thanks to organic essential fatty acids of evening primrose, borage & linseed.
But also, Juice Beauty is known for super clean formulas without a long list of no-nos and then bolstered with a whole lot of concentrated goodness. I was really surprised how much I liked this one and how sad I was when it was empty. Luckily, I can buy more (and I will).
I clearly love Clinique. I do think they get forgotten at times, because a lot of us start with Clinique's skin care program when we are younger and then feel like we need to graduate to other skin care lines. But, I still really like their eye creams, like this de-puffing eye massager.
I mean, anything that is going to gently soothe and massage my puffy undereye area is just fine with me. I do feel that it helps reduce inflammation and encourages circulation.
I'm a big fan of Tula's products and their mission to incorporate probiotics into skincare. It's a genius idea and I notice a difference when I use their products.
If you're new to Tula, check out one of their gift sets, so you can try out a handful of their products for a more affordable price. Then, you can figure out which ones seem to bring out the best in your skin and invest in those key products.
Oh baby, if you're a coffee lover – this one is for you. The smell of fresh coffee is out of this world. And, the caffeine in it is a known way to decrease puffiness and reduce dark circles.
I only use this one in the morning, because of the caffeine, but it's one of those eye creams that I genuinely look forward to using.
This Honest Depuff eye cream is one of two eye creams by Honest. I would avoid the other one, because it does cause my skin to get red. This de-puffing eye cream is just a nice, gentle, cooling de-puffing cream for under $20.
****
Finding skin care products that really deliver, without irritating skin and eyes, can be a real challenge! I feel fortunate to get to try so many products and find the best ones that I can confidently share with you.
Looking for more skin care posts? You might also love these:
Have a fabulous day,
E