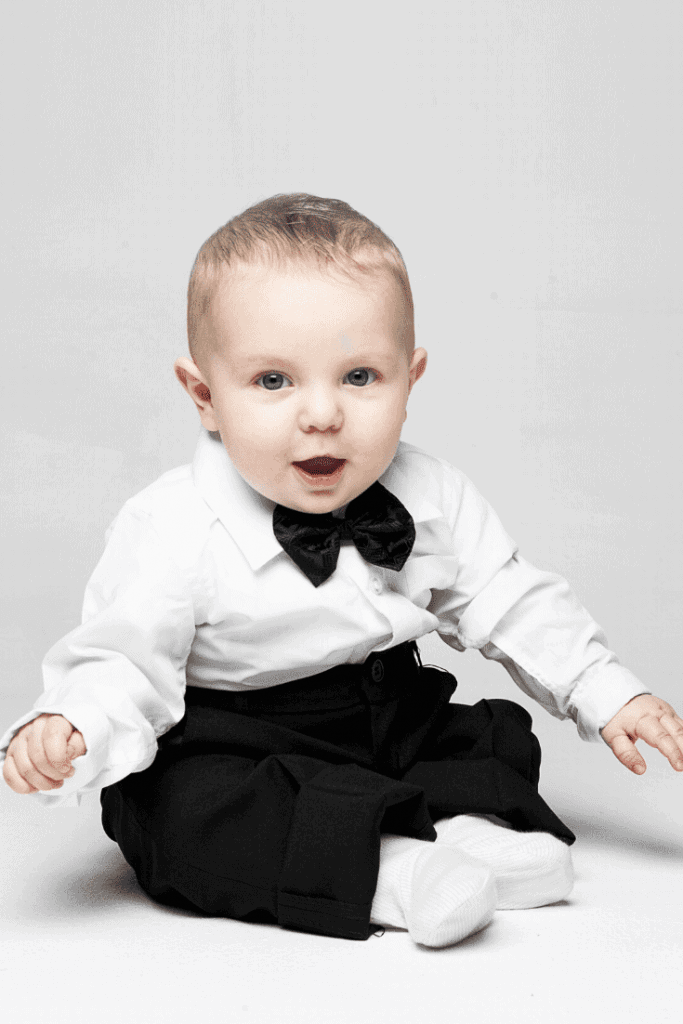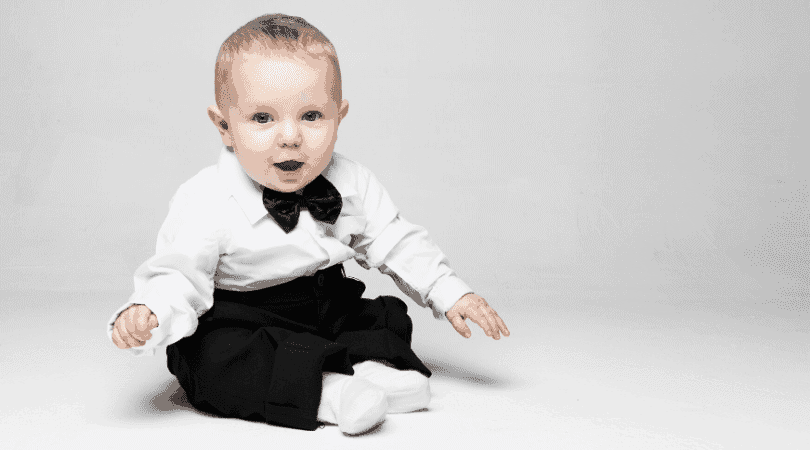 I love classic, timeless things – from baby names to personal style. And, considering the success of my vintage girl names post, I think you do, too.
So, today, we are looking at the list of old-fashioned, handsome boy names that never go out of style.
Many classic names for boys top the most popular list of names year after year, because there's just something about a vintage name that ages like a fine wine.
Plus, classic names give kids the least limits. No matter where they go or what they do in life, a classic name will help them make a great first impression.
Let's take a look at this curated list of the most charming classic boy names.
Best Classic Boy Names: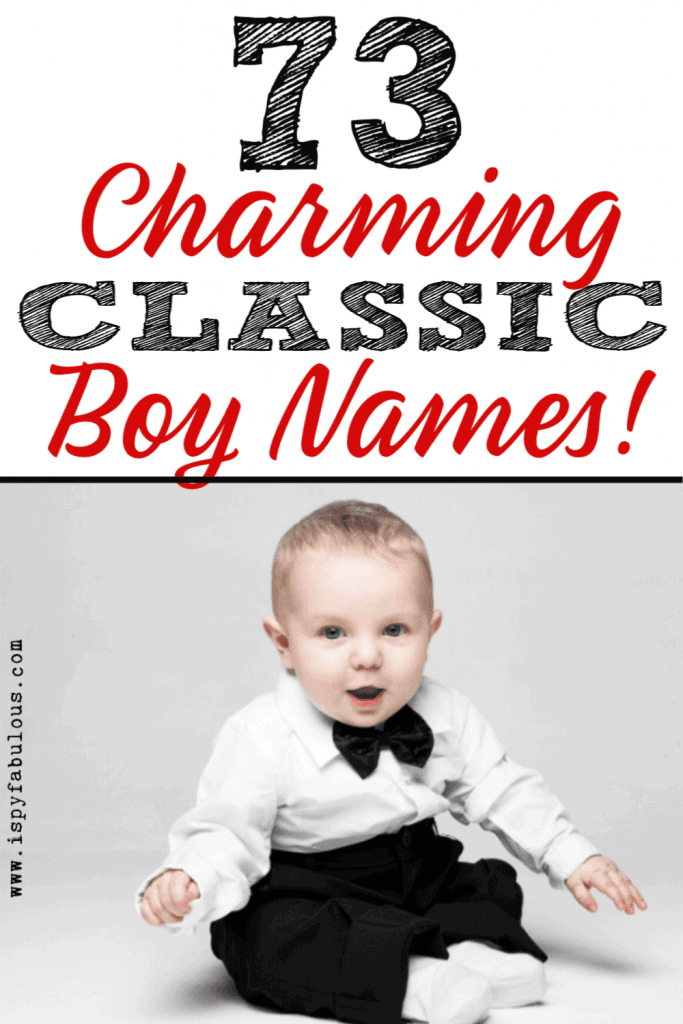 Aaron
Abel
Abraham
Adam – One of my all-time favorite names. I mean – hello Adam Levine!
Alexander
Allen
Andrew
Andy
Anthony
Benjamin – All Ben's are awesome.
Bradley
Brian
Caleb
Charles
Christopher
Clark
Daniel
David
Dominic
Edward
Eli
Elias
Eliott
Eric
Ethan
Ezekiel
Frank
Gabriel
George
Graham
Harry
Henry
Hugh
Isaac
Jack – So chic.
Jacob
James
Jeremiah
John
Jonathan
Joshua
Joseph – My brother's name!
Julian – Love.
Leo – A fave.
Luke
Mark
Michael
Matthew
Maxwell
Nathan
Nathaniel
Nicholas
Noah
Oscar
Patrick
Paul
Peter
Philip
Richard
Robert
Samuel
Sean
Sebastian
Simon
Stephen
Theodore
Thomas
Timothy
Victor
Wallace
Wesley
William
Zachary
****
I love so many of these names and have quite a few special people in my life that go by one of these classic monikers.
Would you pick a classic boy name for your baby? If you're on the baby name hunt, be sure to download my free baby name list tracker – and check out more boy name posts here on the blog:
Have a fabulous day,
E