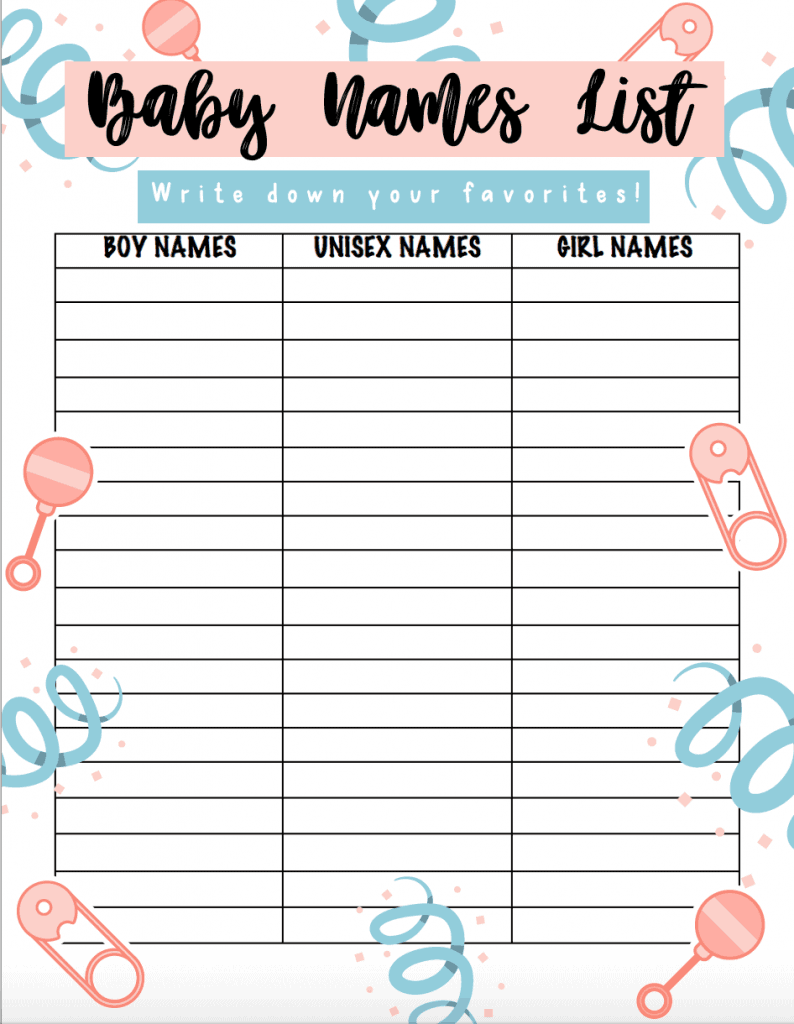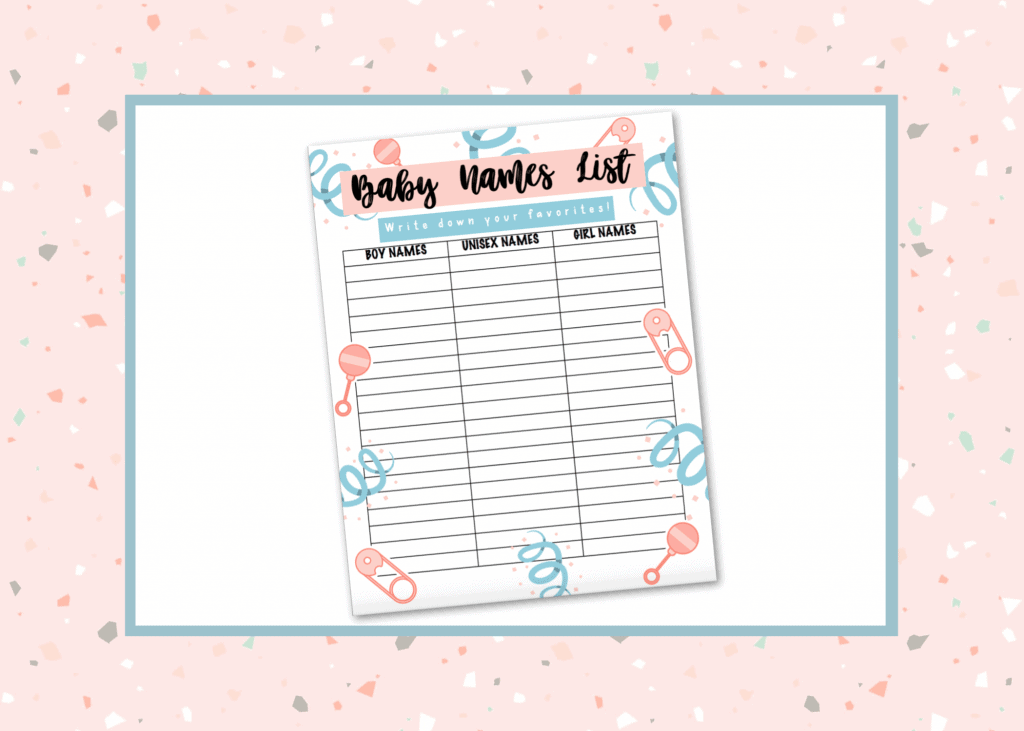 Happy New Year! Is there a baby coming to join your family this year or in the future?
You've come to the right place.
I think having a baby is as close to magic as we get in this lifetime.
When I started sharing baby name posts on the blog, it was just for fun, because I personally love reading about baby names. It's a little bit of a hobby of mine – probably due to having so many siblings, nieces and nephews. I feel like I've been talking about baby names my whole life!
But, since most people I know are done having babies now (including us!), I wanted a place to share all the baby names I kept finding! So, I love that I get to share this little hobby with you.
The Baby Name List Printable: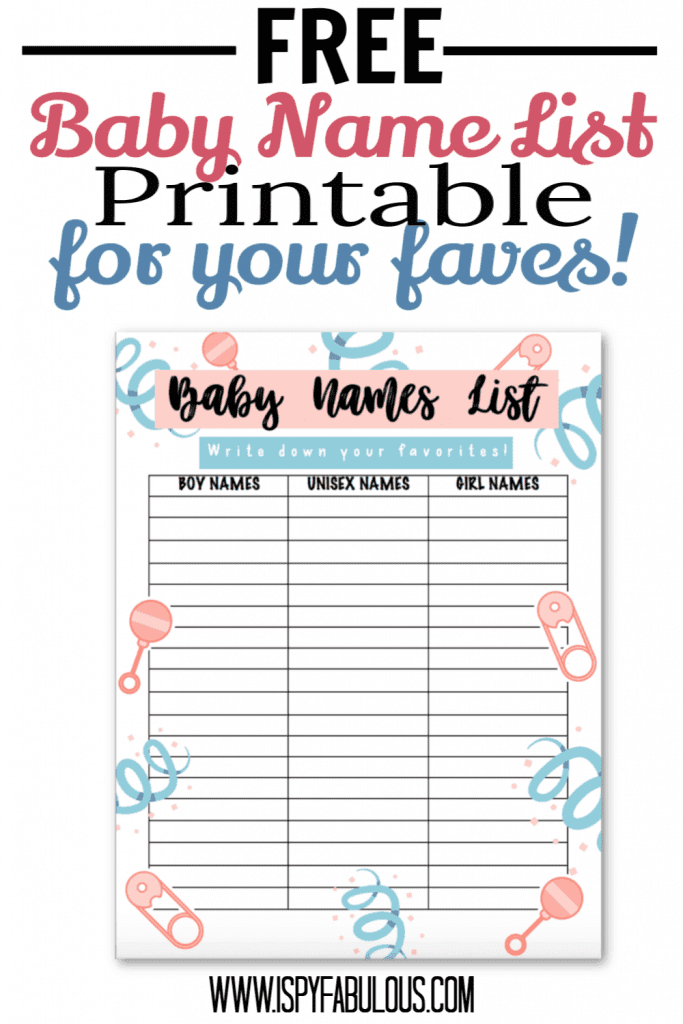 Because the baby names posts have been such a hit – I decided to make a little printable just for you to track your favorites.
You can keep track of boy, unisex and girl names that you like, so you don't have to go looking for them later when you can't remember that one perfect name from that one list.
#BeenThere
To use it, just click on the picture below to open it in a new window and then print.
Easy.
No email required.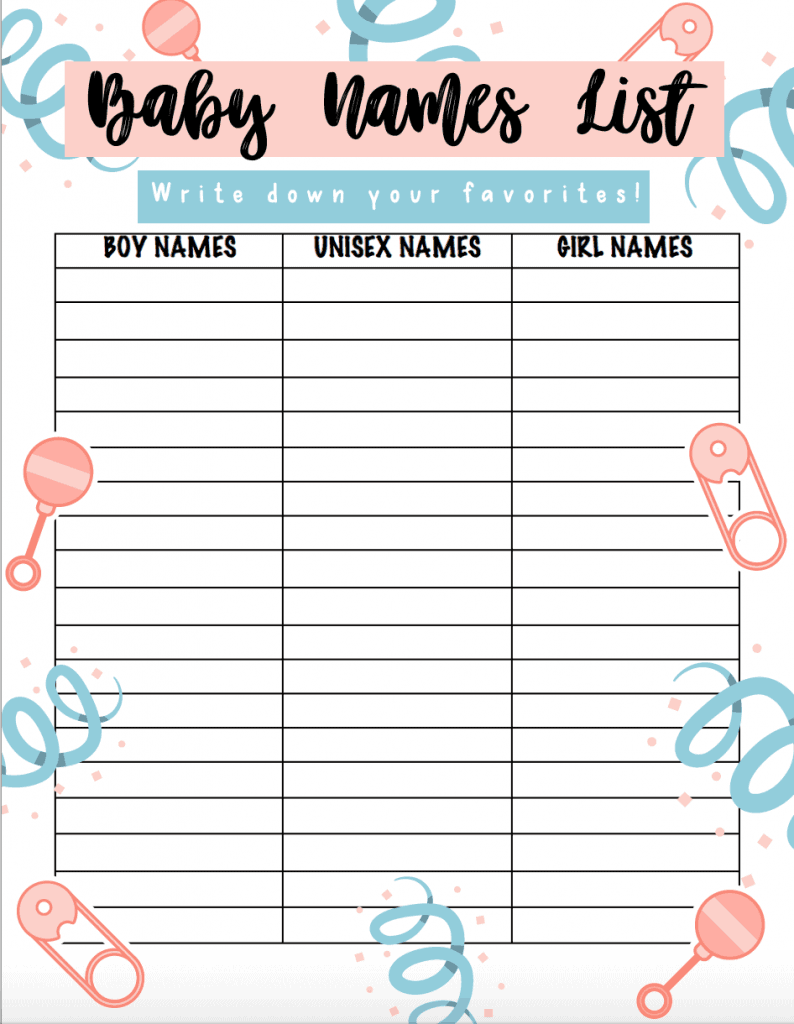 ****
If you love baby names, too – there are so many here on the blog. Here's just a small sample of the most popular baby name lists:
Girl Names:
Boy Names:
Unisex Names:
Want More Baby Names?
After writing a bunch of baby name posts, I decided to write a baby name ebook! With thousands of names by style and origin, plus it has over 10 baby name lists NOT on the blog. There's also lots of freebies, like a baby name list tracker, a hospital bag checklist, the best baby books, the best movies to watch while pregnant, and much more!!
Grab it on Amazon or click below – for less than the price of two coffees!

And, if you're preggo – don't forget to download my free hospital bag checklist, too. Or, you might also like my 25 Must-Have Baby Essentials post!
Thanks for being here.
I hope you'll share your favorite baby names with us in the comments below.
Happy baby naming,
E