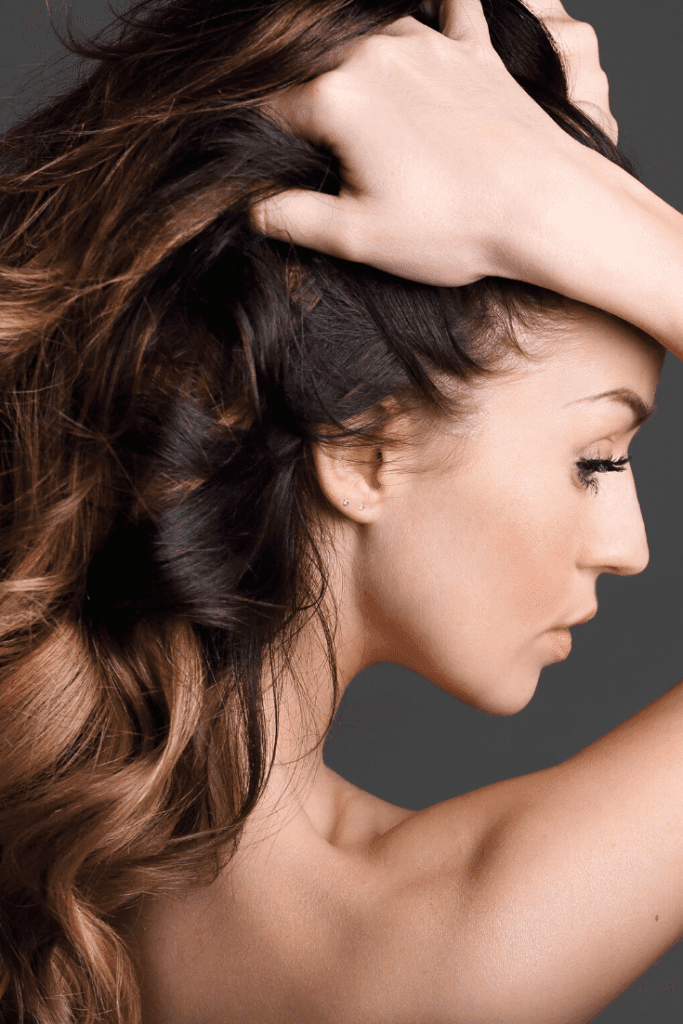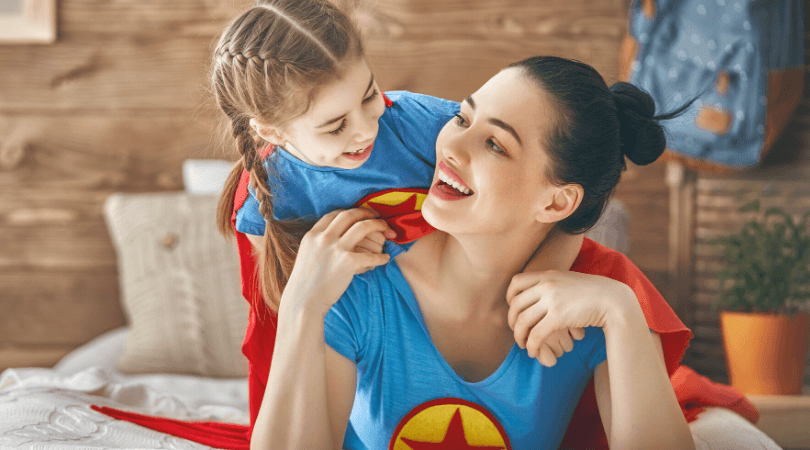 Hey supermom, are you stuck in the mom bun rut? I feel you.
And even though a cute, messy bun can seem like a great idea at first, I get to the point where another bun just makes me feel tired and old.
That's why I love sharing quick and easy hair tutorials that can give us a lift, so we can feel human again and enjoy chasing our kiddos around a little bit more.
Or, am I the only one that feels this way sometimes:
Easy, Cute Half Up, Half Down Hair Tutorials:
All of these cute half up, half down hairstyles can be done in a few minutes, usually with hair that hasn't been washed in a day or two.
A little dry shampoo can help if you're feeling a bit oily at the roots. Or, don't be afraid of using sea salt spray to get awesome texture and life, which goes perfectly with a half up style.
Half Up, Half Down Hairstyle Tutorials:
I'd love to take credit for these adorable styles, but alas – each video is credited to the genius behind the style.Please feel free to visit their YouTube channels for more awesome hair tutorials or hang out on their blogs.
#SharingisCaring
1. The Twisted Half Up – The Small Things Blog
Kate is a master of all things hair. Check out more on her channel here.
For more twisted half-up, half-down hairstyles, you might also love the hairstyles in my post with 26 prom hairstyles.
2. 7 Heatless Half Up, Half Down Hairstyles – Lyss Ryann
7 adorable, achievable half up, down hairstyles from Lyss Ryan here. She drops new videos weekly, so if you like her style – check out her channel.
3. 4 Quick Go-To Half Up Styles – Annies Forget Me Knots
Great ideas for longer hair. Of course, her hair is just Disney princess perfect. See more of her styles here.
4. Half Up, Half Down Hairstyle – Lainey Marie Beauty
Such a great style and she whips this together in 7 minutes, while talking and explaining it to us. Imagine how fast it could be once you get the hang of it. Love. Her channel has a ton of great content, too.
5. Half-Updo with Hidden Bobby Pins – Maggie Margarita
This one is so chic, it would work great for a date night, work day, or even a special event.
A lot more great ideas like this on her channel here.
6. Voluminous Twisted Half-Up Hairstyle – Sexy Hair
Love everything about this. Sexy Hair has such great products and their YouTube channel is a treasure trove of great info.
7. Half Up Romantic Knotted Style – Confessions of a Hairstylist
If you prefer more soft, romantic waves, this is the half-updo for you. I love this one. Perfect for an event, like attending a wedding, or to wear with a cute dress.
Love her channel, too, check it out here.
8. Twisted Crown Braid – Abby Smith
Love this soft look by Abby Smith. She is such a fun vlogger to follow. She's even released some books on braiding and has her own hair tool line. So fun.
9. Looped Half Updo – Missy Sue
I love Missy Sue's videos – so easy to follow and they work for more hair types. She has almost a million subscribers, so safe to say I'm not the only one that loves her channel.
****
So cute! Did you find one you want to try? There's some more gorgeous half up, half down hairstyles in this post with 26 prom hairstyles. Check it out.
If you love hairstyling, check out the other posts in this series on easy updos, braids, messy buns, beachy waves, power ponytails and hairstyles for little girls.
Have a fabulous day,
E