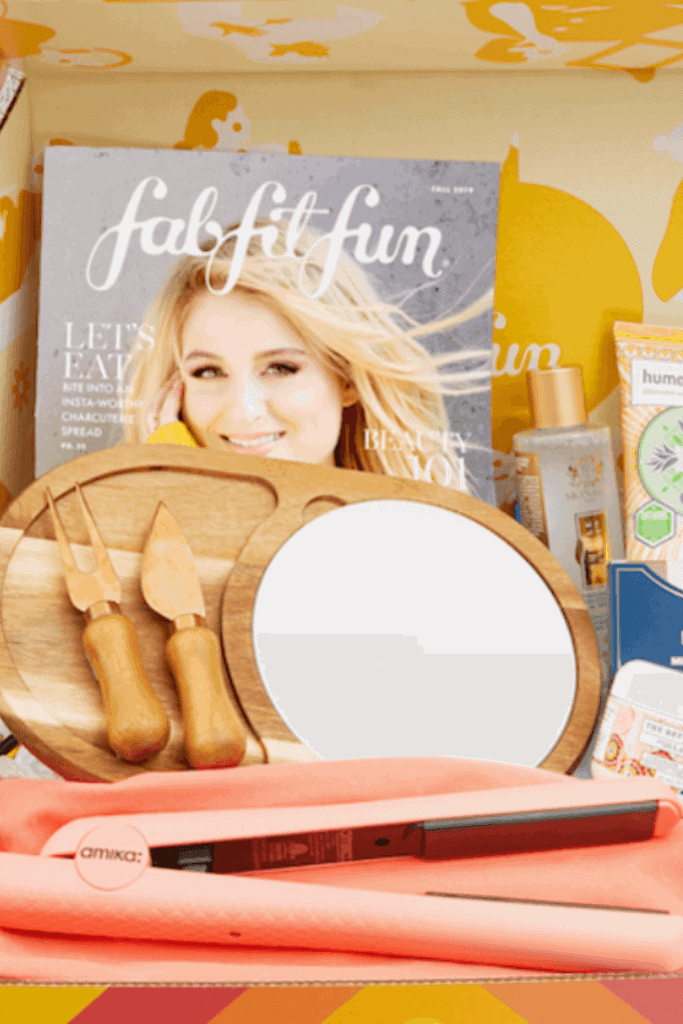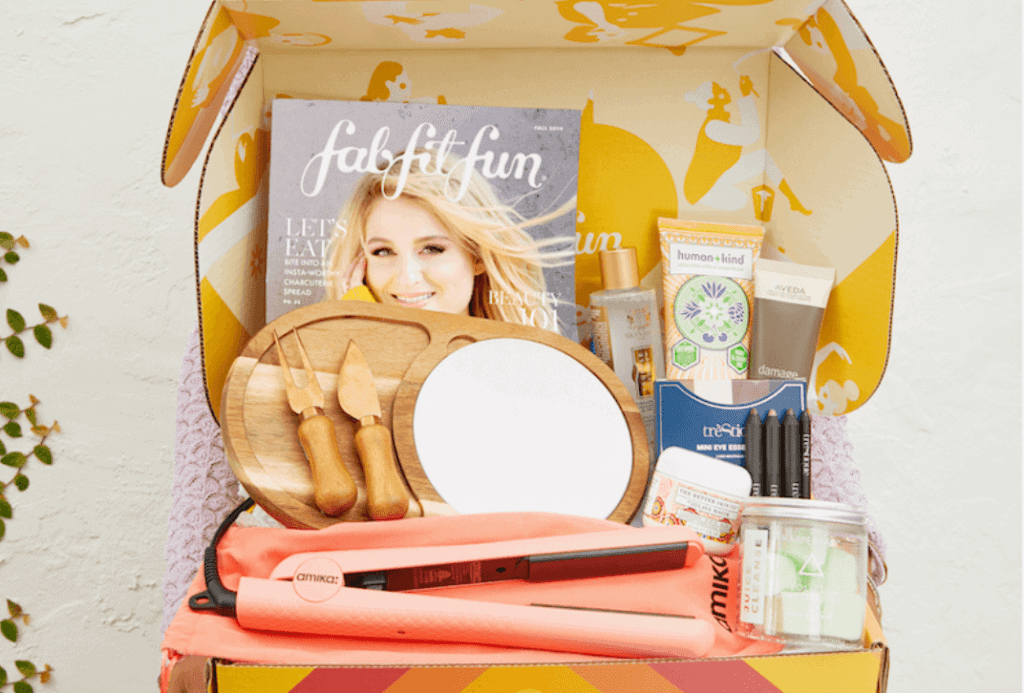 Hooray! Are you ready? The FabFitFun Fall Box spoilers and customization options are open and they are hot hot hot!
I know you love the FabFitFun box as much as I do, because my posts on it are always fan favorites!
But, what if you're asking…
Well, with HUNDREDS of dollars worth of beauty products and other lifestyle items, some of them exclusive releases to the FFF box, for a price tag UNDER $50 – it is a STEAL!
There are at least 7 full-size products in every box. No trial sizes or dinky little samples. No way baby.
Seriously, one of the BEST SUBSCRIPTION BOXES EVER and a major way that I get to try a bunch of new products for an affordable price.
Plus, there are always other items, which you'll see below, so it's not just beauty.
Each season has a theme and unique products exclusive to that box only. For example, the summer box was all beach towels, beach bags, and silicone beach wine glasses.
The fall box is more specific to fall weather.
Alright, How Do You Save?
The fall box is LOADED with goodies. To save big on your first box, use code: FALL.
Usually, this saves you $10, but sometimes, it can save you even more depending on promotions and when you find this post.
But, you're here for the customization spoilers.
I'm not going to make you wait.
Let's do this: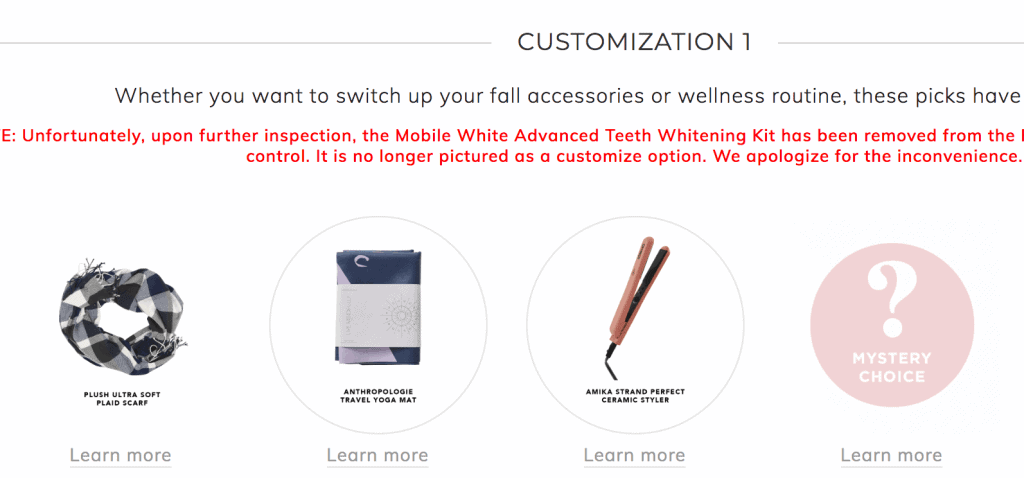 This was such a great selection! I really wanted the first three.
But, since I already have a yoga mat and a hair straightener, I decided to go for the plush, soft plaid scarf – because I love scarves and don't have a plaid one yet!

Another great line-up!
This was the hardest for me, because I wanted everything. I love Kate Spade, but I don't pack a lunch. I also think it would be cute to use as a makeup carrier, too.
The Kate Spade wallet is fantastic, I have several wallets and bags from Kate Spade and they are incredibly well-made and adorable.
The Detox face pads look great, too.
Spoiler alert: you CAN buy everything, for an additional fee.
But, I got a budget. So, since I have plenty of masks, and plenty of bags (although I adore that one!), I went with the cheese board and plate.
My guy is a sucker for a cheese plate and we often have some brie and crackers out to snack on or a caprese salad. This is perfect for a small family-sized afternoon snack.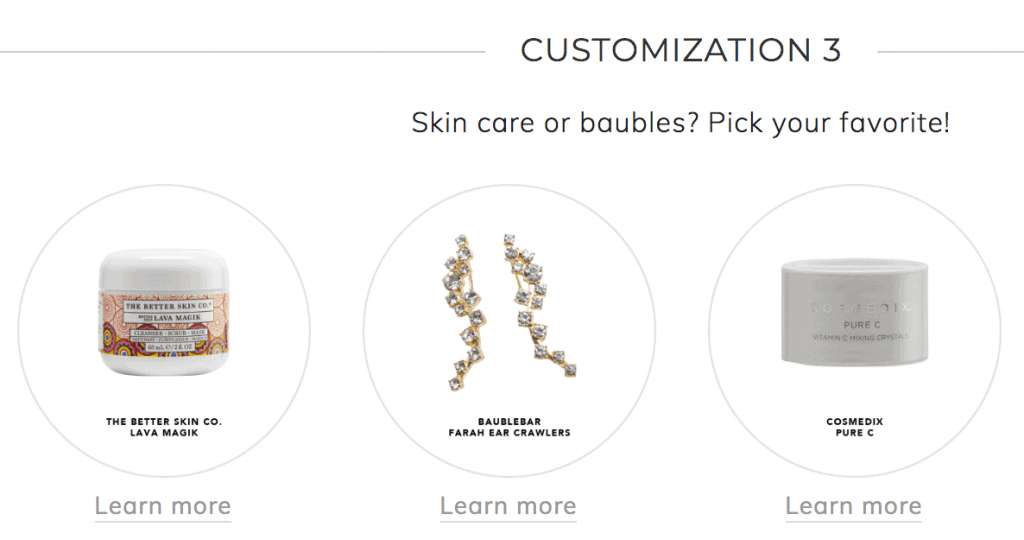 I love the full-size skin care you can get in these boxes. It's such a time and money saver from going and sourcing all of those products on my own.
The lava mask is something new that I haven't tried or heard before.
The earrings are gorgeous, but with small kids, I don't wear earrings often because they tug on them.
The pure c skin care is excellent for dark spots, hyper-pigmentation, acne scars, etc., but I just loaded up on a vitamin c serum from Honest.
The lava mask it is!
But wait…
If you're wondering, what happened to the teeth whitening kit that was promoted everywhere for awhile – they explain this when you log-in to customize. Turns out something happened with that vendor and they didn't end up getting their product in the box.
I was sad about this, because that was honestly a product I've been wanting to try. I wrote an entire post on non-toxic teeth whiteners and was going to buy this whitening set for sensitive teeth, but I waited when I saw the early spoilers for the box.
But, just know that the whitening set will not be included, so if you want to do something on your own, take a look at this post or this set.
Other than that, I'm already obsessed with the fall box already and I cannot wait to get it.
I know that I will at least be getting these 3 items: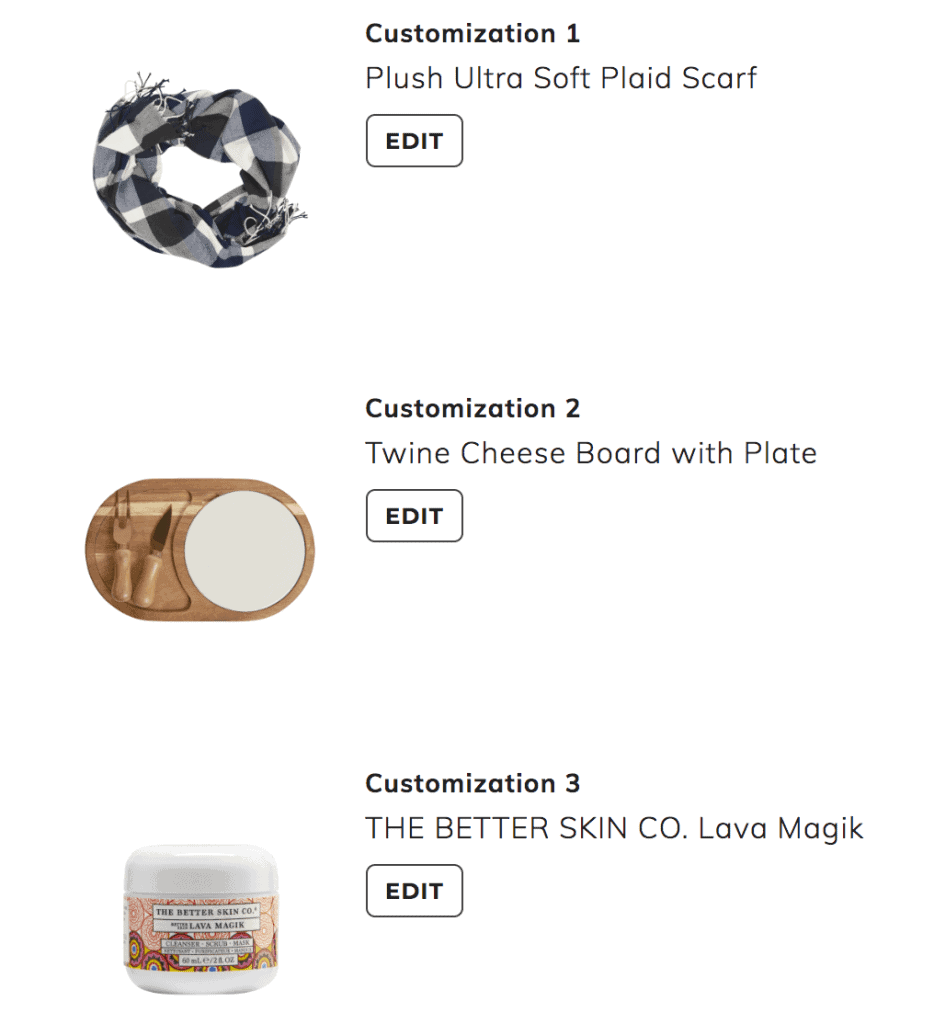 And, there will be quite a few more full-size items as well.
****
If you order soon, you'll get the chance to customize your box before any options sell out.
Please don't forget to use code FALL to score at least $10 off your first box.
Get it, baby.
And, while you're there, don't forget to browse the add-on section, where you can grab incredible, full-size products for a steal.
Seriously, just check the prices against other sites, and you'll see what a deal they are.
****
Are you in love with the FabFitFun box, too? Any questions?
Check out the other 3 FabFitFun seasonal posts! I update these every season as new boxes are introduced:
Let me know in the comments below!
Have a fabulous day,
E
P.S. Please don't forget to use code FALL when you order your FabFitFun summer box!