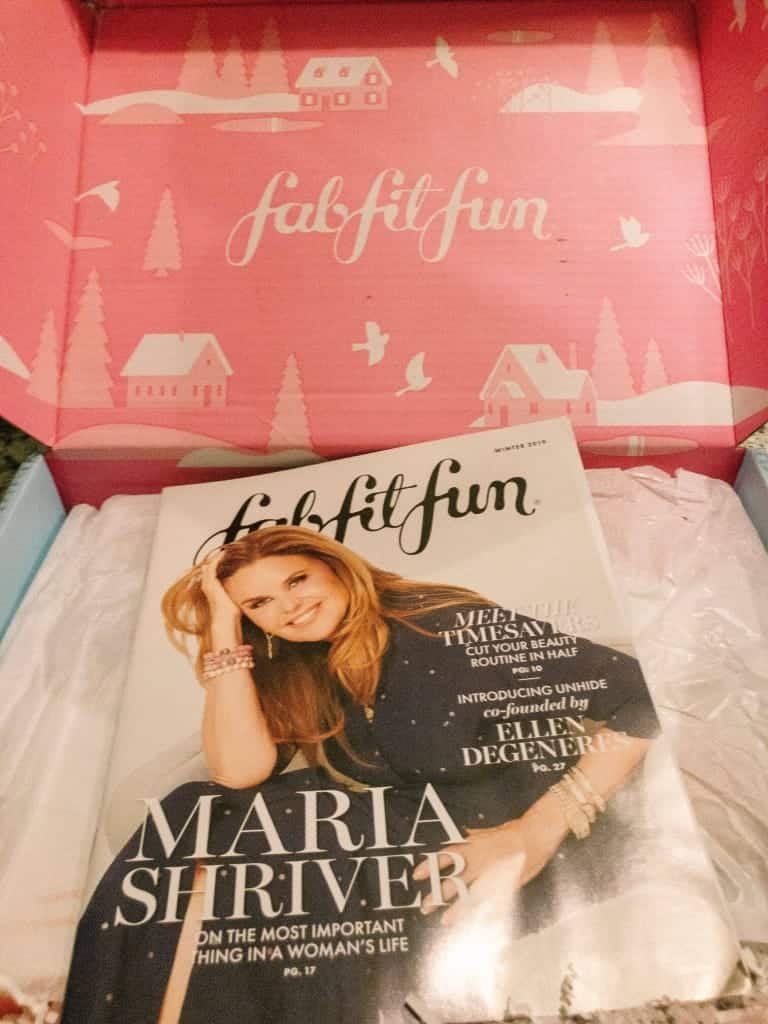 The FabFitFun subscription box is a hard one to miss. The online marketing is everywhere and then there are the bloggers and influencers who are talking it up all over the place.
To be honest, all of the publicity is precisely why it took me so long to buy it. I thought, can it really be that great?
Then, the summer box reveal was just too good to pass up – so I bought it for my mom as a gift. She LOVED it.
That's when I knew – I was going to have to get the winter box.
And, since you already know my obsession for subscription boxes – heck, I even wrote a gift guide devoted to the subscription box as a gift – then you should also know that I only talk about the ones that are the absolute best.
The FabFitFun Box 100% lives up to the hype – and at just $40, with a boxed value of over $200 – there's no buyer remorse here.
What Makes The FabFitFun Box So Great?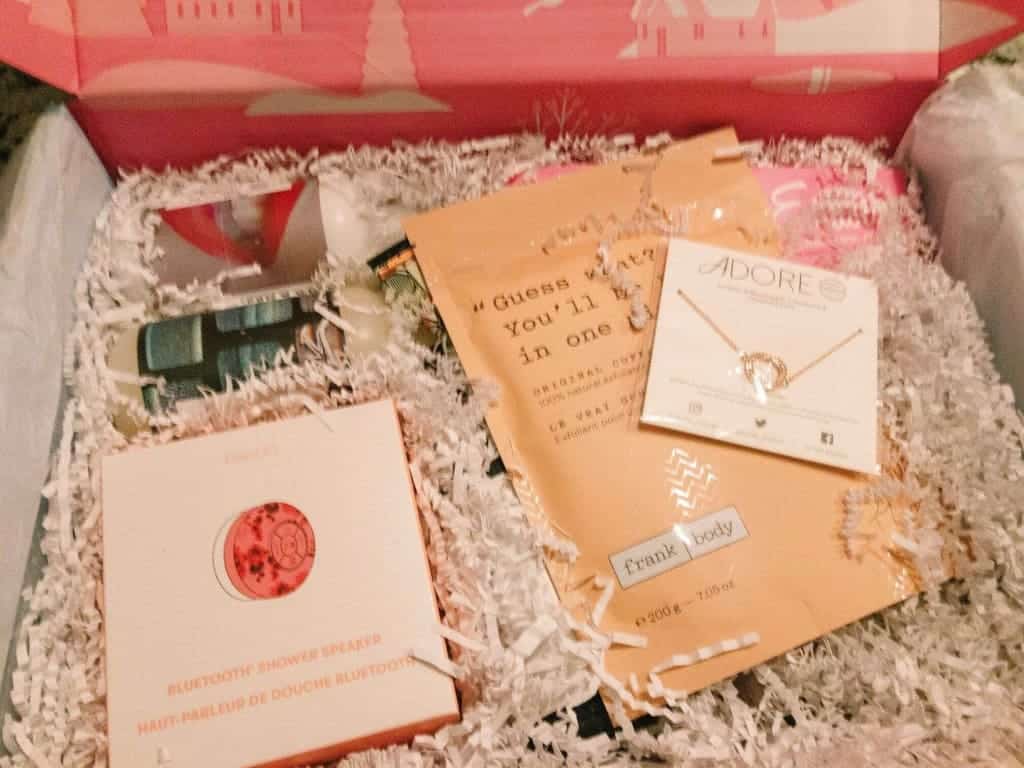 That's a very good question. Since I have now bought two of them with my own cold, hard cash, I can say objectively that the features I love most are:
It's somewhat customizable. If you're just buying the one box, without paying any upgrades, you'll get 3 customizations. I love having a little control over what I get.
There are full-size products here. I cannot believe the winter box came with full-size R+Co Shampoo & Conditioner – which retails at $64 – well over the purchase price.
Offers a wide variety of products. It's not just beauty or hair or home. It's ALL of them! My mom's box had a little tea kettle and an umbrella, along with makeup brushes and all sorts of products. The winter box had an equal assortment of goodies. Talk about the one-size fits all box!
So, What's In The Winter Box?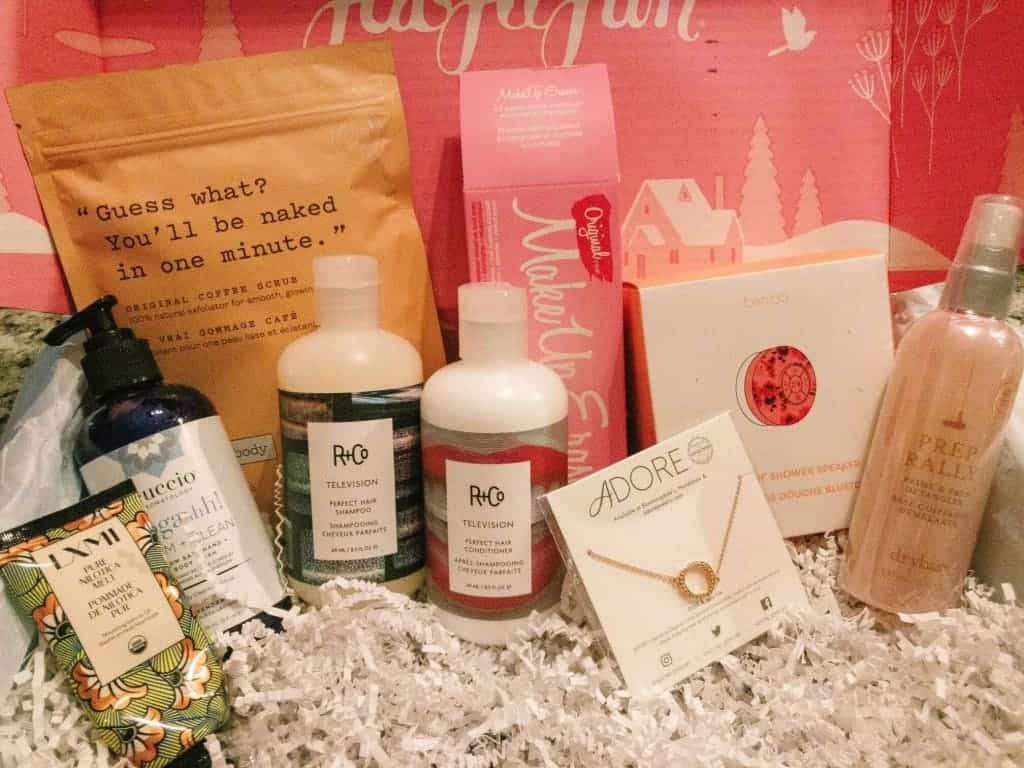 I thought you'd never ask! Get ready for the FULL REVEAL of everything in the winter FFF box with the retail value of the item!
1. Full-Size R+Co Television Shampoo & Conditioner:
I love R+Co! I've already shared about their super beloved dry shampoo and I am super excited to try out this highly rated Television set.
Since having kids my hair has changed, y'all. Lots of products and time trying to return it to its former glory. I recently found an incredible shampoo and conditioner set on Amazon that I also really love and I share it in my post on smoothing shampoos.
This retails at $64.
#YAS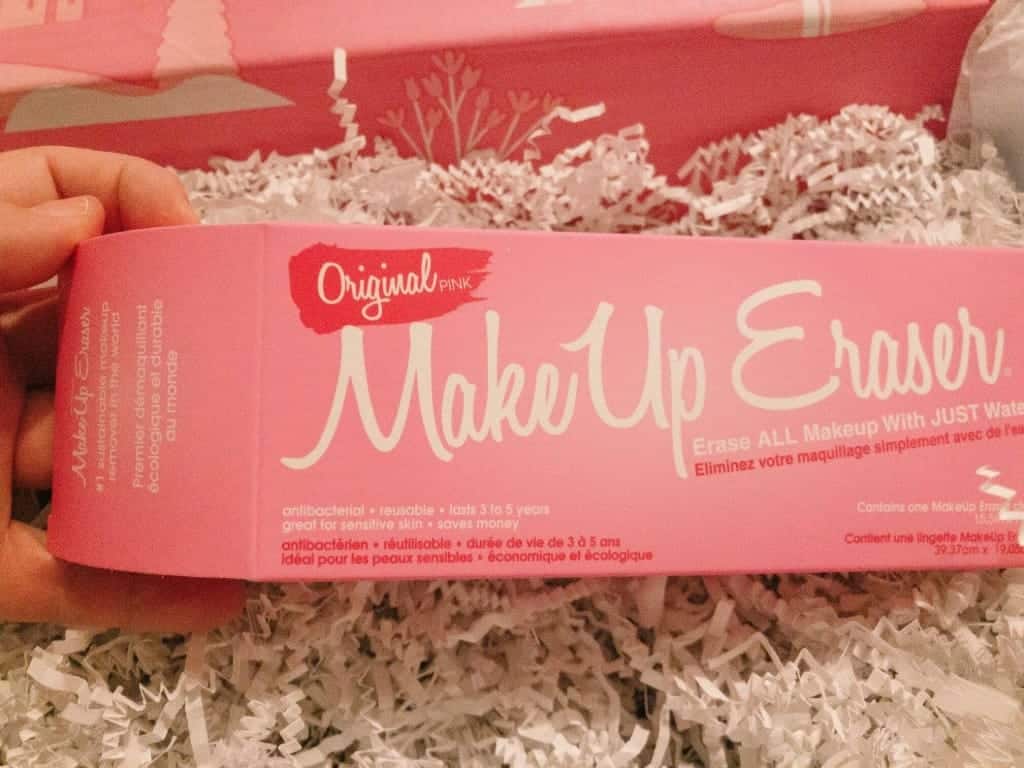 SOO excited about this one! I received a mini one in my monthly box and loved it so much, I wrote about them in my stocking stuffer for her gift guide.
I was hoping Santa would put some in my stocking this year, but turns out, my gift came early in the FFF box.
These Makeup Eraser wipes are so great for removing all your makeup, deep cleaning your skin, without using harsh chemicals that dry out your skin.
This retails at $20.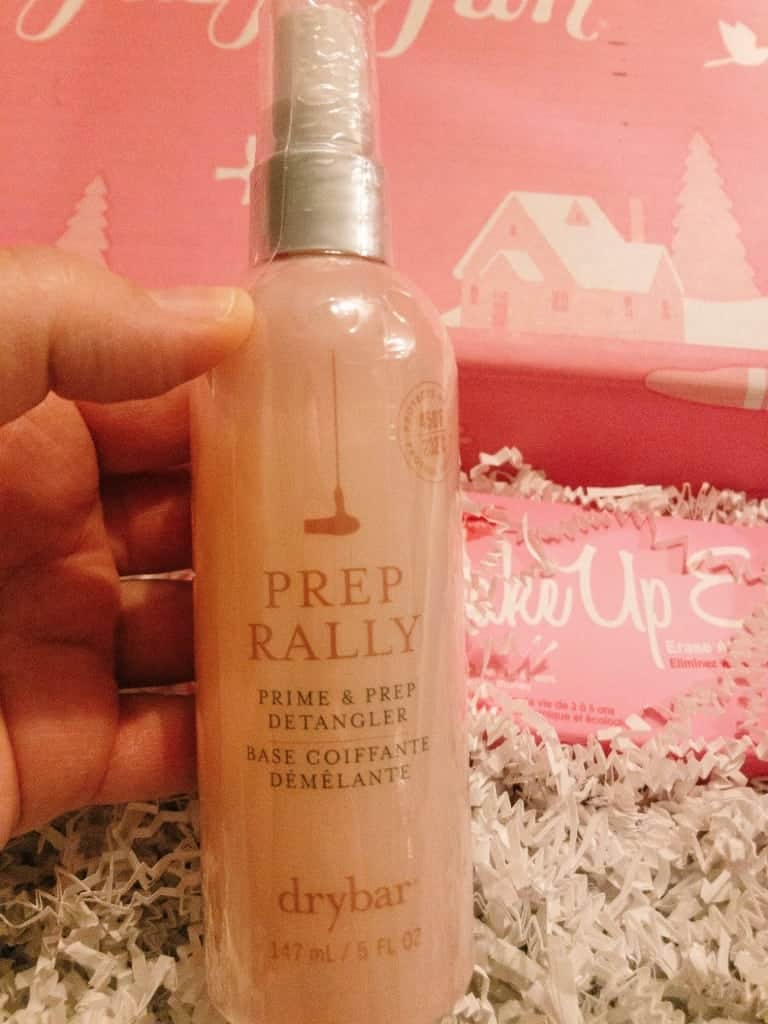 Another FULL SIZE product! A detangler has been missing from the Drybar line for awhile, so this is an exciting addition!
Drybar is one of my favorite self-care places. When they opened the first one in my area, I went for a special occasion and was just immediately smitten with the whole vibe and, of course, the perfect hairstyle.
Since then, I've loved seeing them expand their line to hair tools and products. I've picked up a few over the years and loved them all. Very high-performing. They are heavily fragranced, which can be a bit of an issue for me personally, even if I do admit the smell is fabulous.
This retails at $13-$23, but was on sale here at time of posting.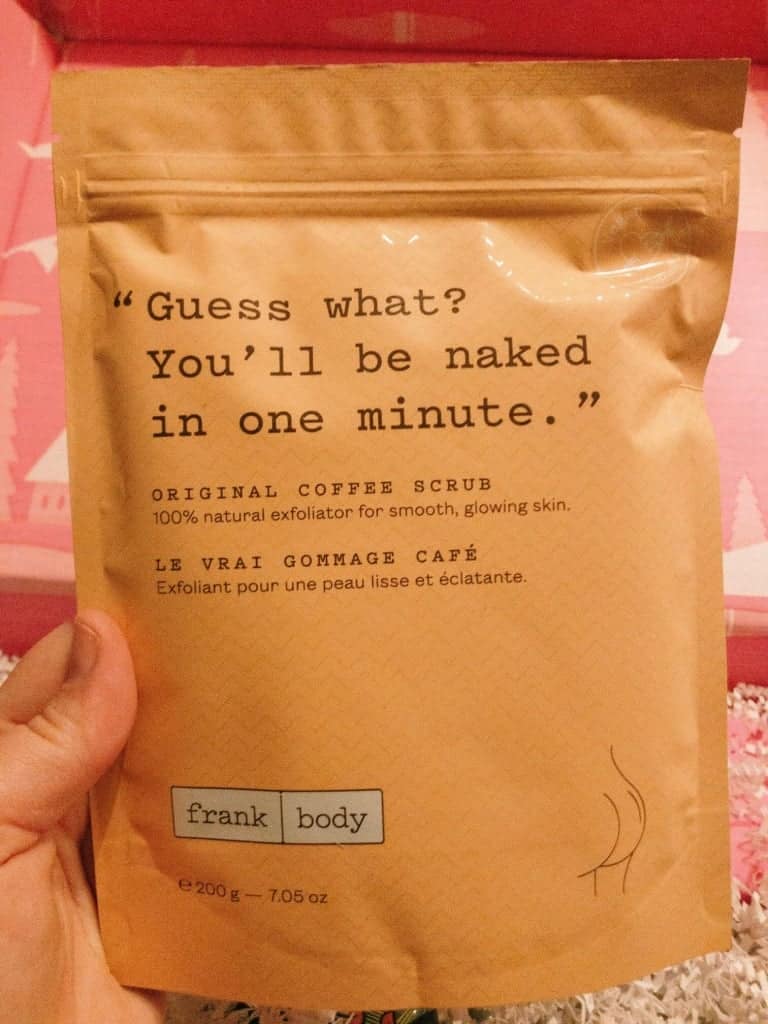 Oh, girl, my love language is coffee.
Not only that, but I am a sucker for great design – and this packaging and copy is ON POINT.
I give this 100 stars.
Is that a rating system? Stars?
It is now.
I am all down coffee scrub. Yes, yes, and yes.
Love coffee, too? Sip on one of my iced coffee recipes or make my favorite at home iced coffee. Yum.
This retails for around $20-$25.
5. LXMI Pure Nilotica Melt 1.7 oz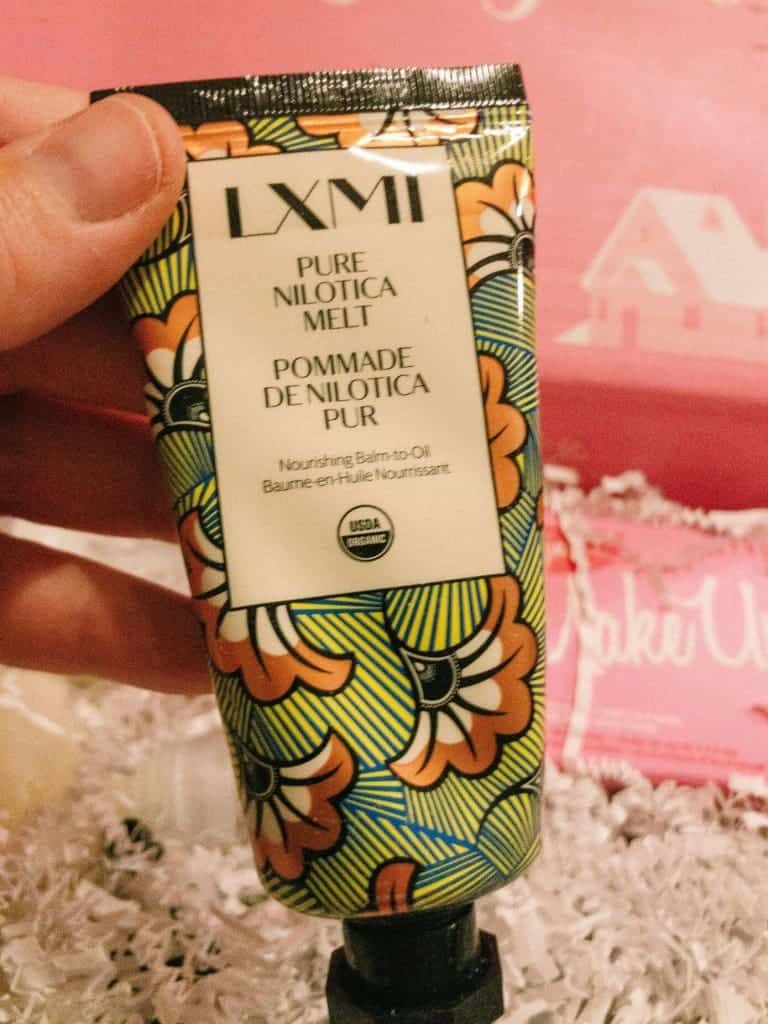 Mama loves hand lotion. I wash my hands all the time, so a super nourishing, creamy hand lotion is very important.
This one is made in the USA, very thick, and 100% organic vitellaria nilotica fruit butter.
I used it right away and it was super moisturizing, but a bit slow on absorbing. However, sometimes the best lotions do take a couple minutes.
This retails at $28.
6. Adore by Swarovski Organic Circle Bracelet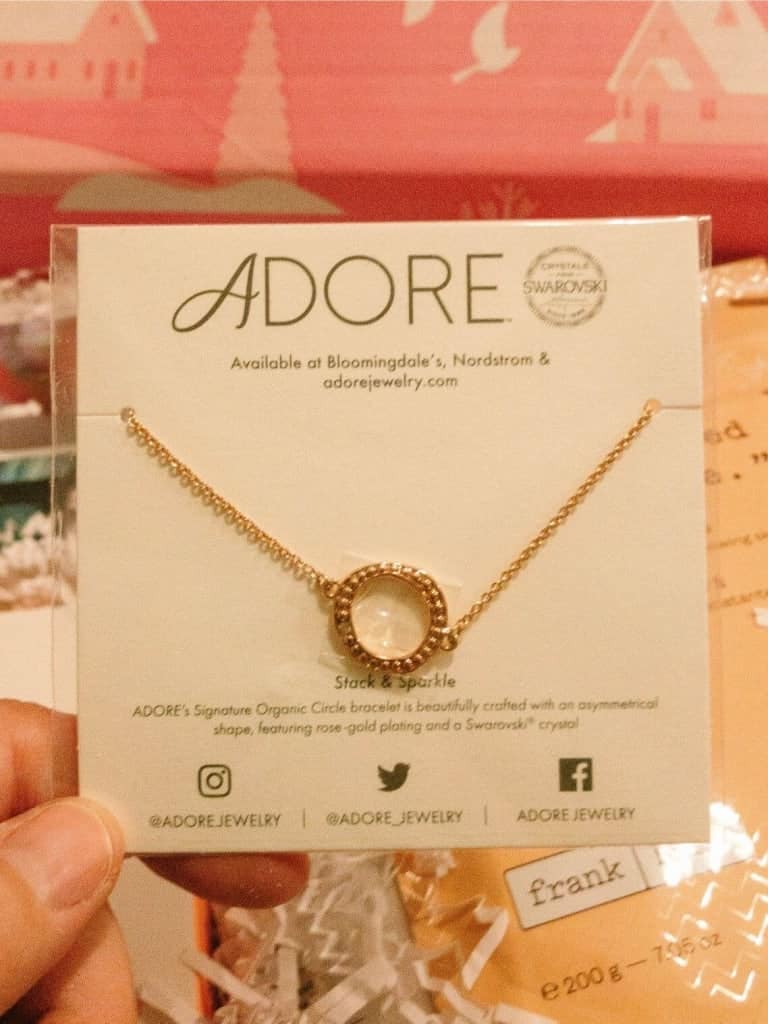 This was a customization option and I specifically chose it to give as a Christmas gift.
It's very dainty and pretty.
Big fan.
This retails at $49.
7. ban.do Bluetooth® Shower Speaker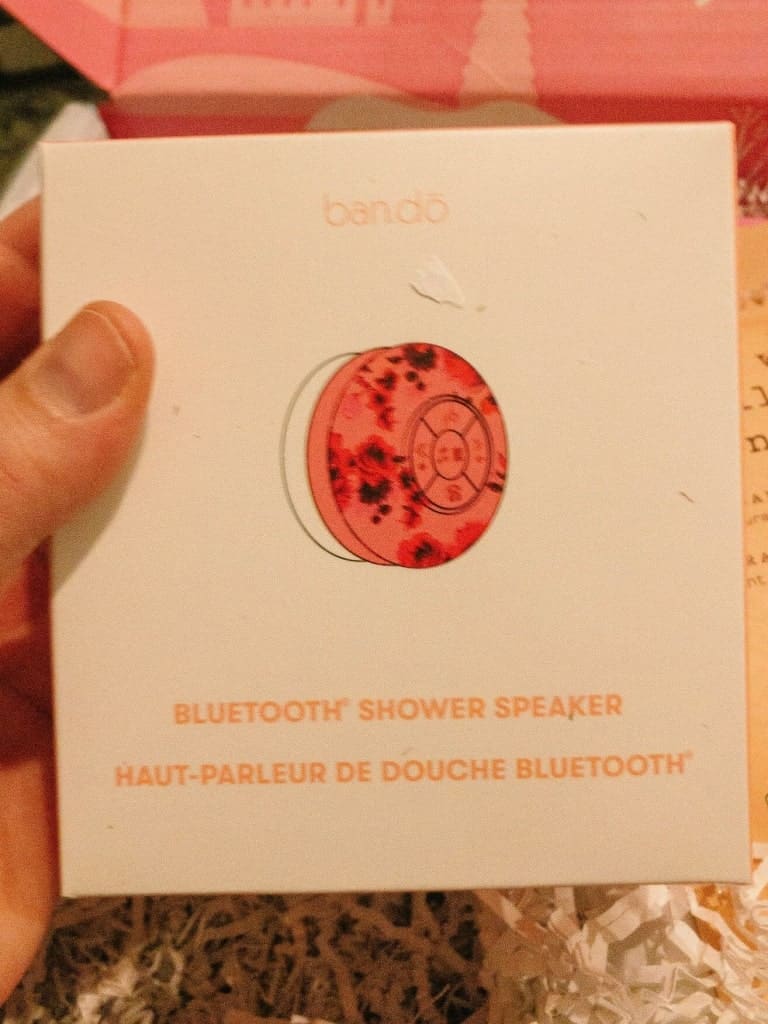 Another customization option I was excited to get! This suction cups to the wall of your shower and plays whatever you want – music, podcasts, etc. – via bluetooth.
Yas.
Enjoy that shower girl,
This retails at around $30.
I was very excited about this. I use magnesium lotion every night for achy joints and to help me sleep better.
This body wash is loaded with incredible ingredients like:
Lavender Oil
Lavender Flower Leaf Stem Extract
Pro-Vitamin B5
Epsom Salt
Shea Butter
Sounds uh-maaaaaazing.
Coffee scrub in the morning. Epsom salt wash in the evening. Bluetooth speaker for some jams.
Time to relax, people.
This retails at $39.95.
****
Wow – can you even believe it? What a great box!
You get a really incredible value with the FabFitFun box. Retailing at $40, and you can get 20% off with code SOCOLD. There's just no way you aren't getting your money's worth.
With a great combination of new brands and old faithfuls, you'll have enough goodies to try and share.
Are you in love with the FabFitFun box, too? Any questions?
Check out the other 3 FabFitFun seasonal posts! I update these every season as new boxes are introduced:
Have you tried the FabFitFun box yet? Tell me what you thought in the comments below.
Have a fabulous day,
E