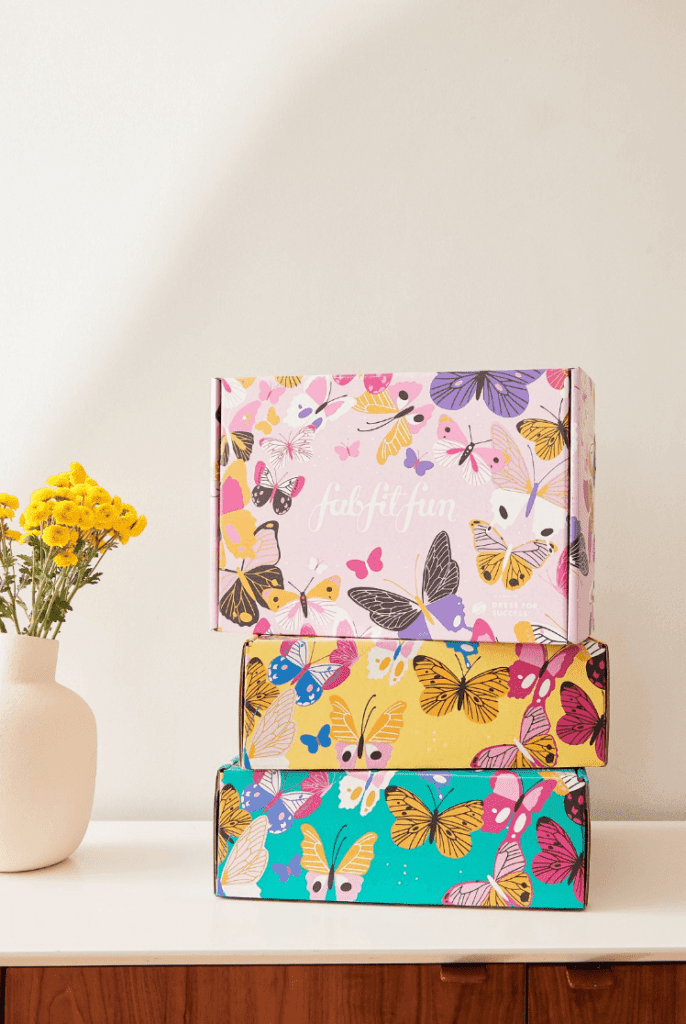 Where my FabFitFun girls at?
If you're not already on the FabFitFun bandwagon – you're missing out! It's no secret I love subscription boxes. I've written several posts on my other favorites and even a gift guide on giving them as gifts.
The FabFitFun box is one of my favorites of the year.
Priced at $40-50 before the discount, it's also the most expensive boxes I get (and I do buy it – I don't get it for free), but the value of the box is always in the hundreds and it's packed full of new, full-size products!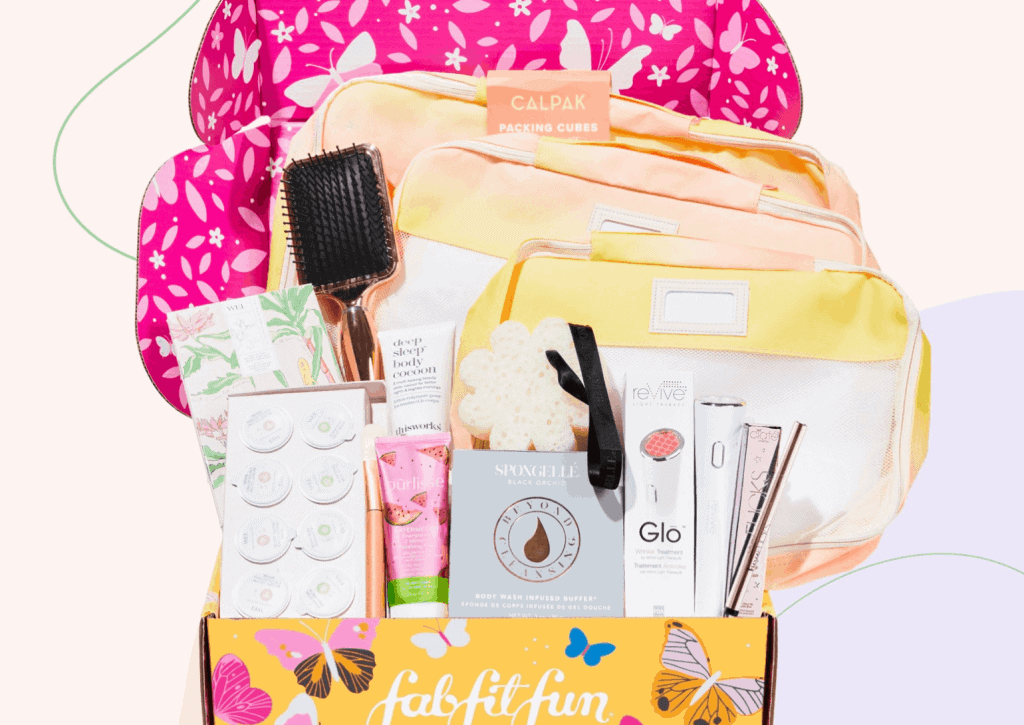 Now that Spring box customizations are open – there are tons of spoilers are out on what is in the upcoming box.
You still have time to reserve your box, even if some of the customization opens will start closing soon.
With all of the options looking fab – you really can't go wrong with or without the option to customize.
So What Are the Spring Box Spoilers?!
I won't waste any more time. Let's dive right in:
1. Calpack Packing Cubes:
Everybody is obsessed with packing cubes right now and Calpack makes the best ones!
2. GLO Revive Anti-Aging Light Therapy Device:
I love me some anti-aging skin care devices! This is a hot hot tool by one of the most innovative skin are companies right now.
Check out my post on the hottest skin care devices and my review of the Tria undereye laser for more goodies.
3. Silicone Straws:
Yippee! I love silicone straws! I've recently started moving towards a zero waste kitchen and share my favorite swaps in this post.
These silicone straws are awesome and will be a great replacement for other types of disposable straws!
4. Purlisse Watermelon Peel-Off Mask:
Love Purlisse. Love the exfoliation of a peel-off mask. Love watermelon.
More FabFitFun Goodies:
Here's another pic of a box combination you could get: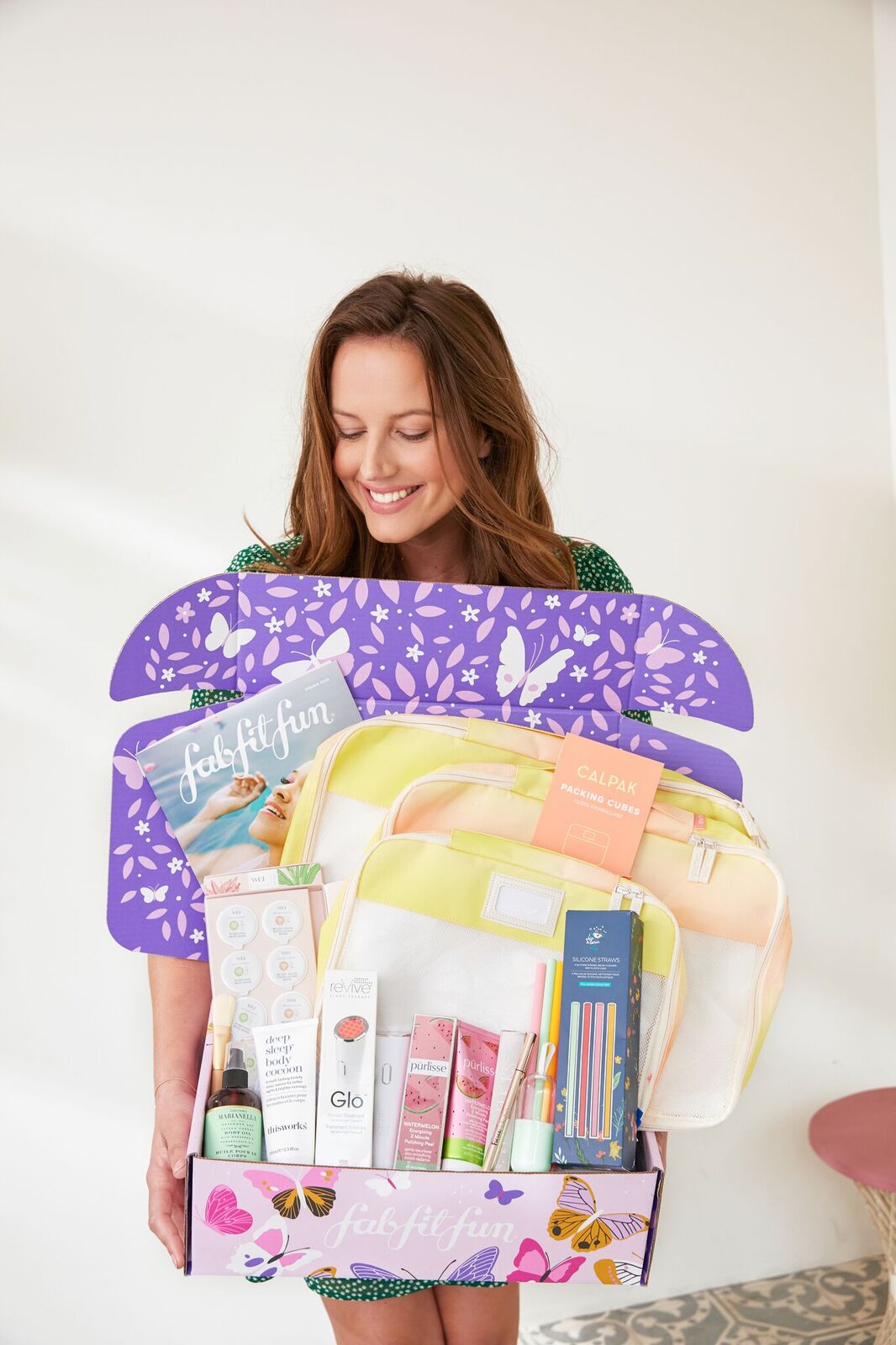 AMAZING!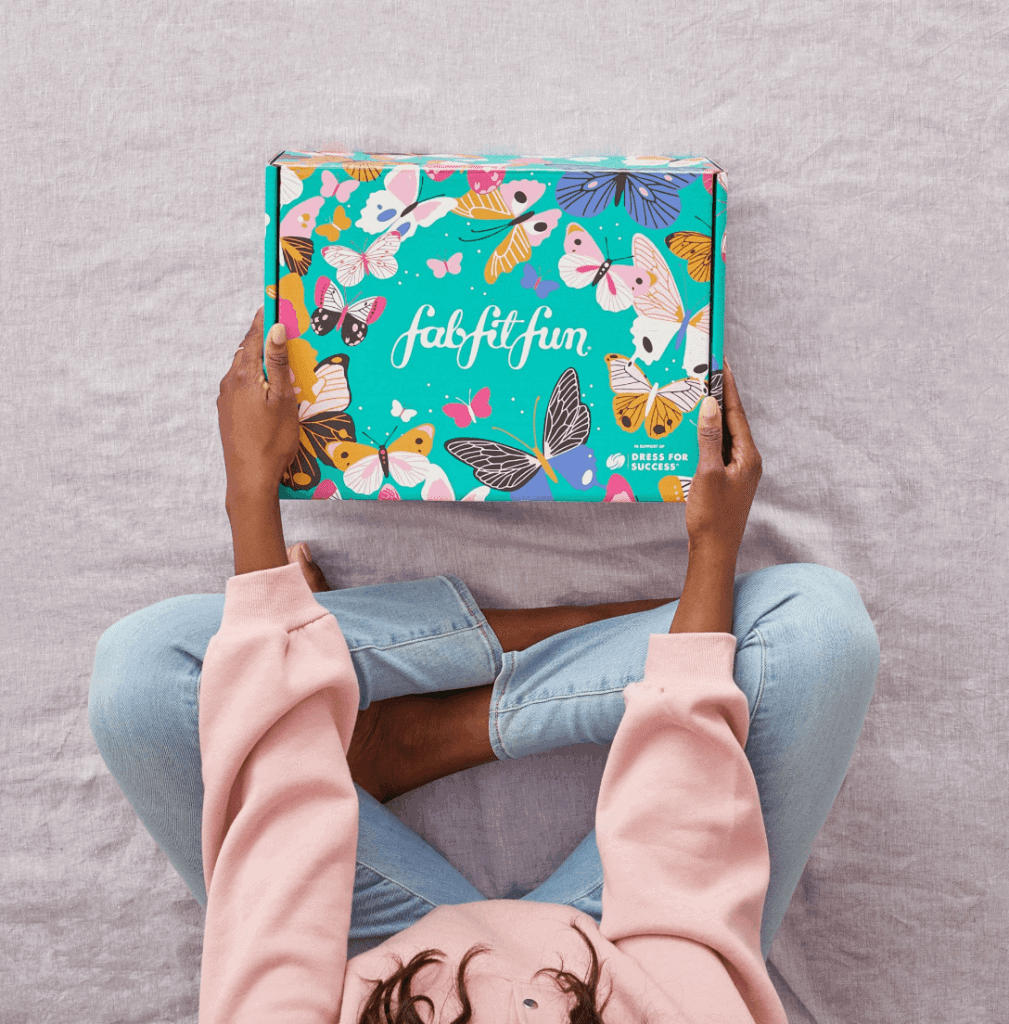 If you've checked out the FFF site, you know the add-ons are awesome.
If you order early, you can add customization options you can't decide between for a small price.
But, also, there are additional add-ons you can get amazing deals on compared to the retail prices and they ship free with your box.
The add-ons this time are awesome.
You can also consider items as gifts for teachers, friends, Mother's Day, birthdays, and more.
*****
Want More FabFitFun?
Check out the other 3 FabFitFun seasonal posts! I update these every season as new boxes are introduced:
The FabFitFun box continues to be an incredible value. It's such an exciting box – especially since so many brands clamor to get in the box and get their products out there.
Are you a FFF-er? What did you pick for YOUR customizations? Tell us in the comments below!
And, if you love beauty boxes – you'll love my post on the top 5 beauty boxes!
Have a fabulous day,
E