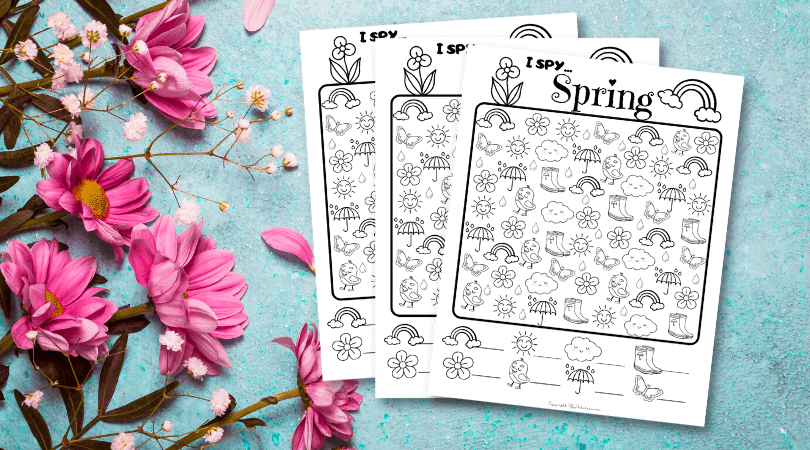 I can't believe it's already getting warmer where I live. Trees are blooming, the grass is green, and it feels like spring is here.
Of course, I know that we'll probably get another burst of rain or cold weather, but my brain is already thinking about all the parts of spring that I love.
So, I thought it was time to add to my collection of printables with a fun I Spy Spring – full of the best parts of spring.
How To Use the I Spy Spring Printable:
These activities are so easy, which is part of why I love them. You just print and go. Kids figure these out pretty quickly. You can use them a couple of different ways. They can look for each of the items on the key at the bottom and then write the number that they found on the line. Then, they can color it like a coloring page, too. I kept it black and white so you won't need a color printer, and also, because then young ones can just color it while older kiddos can do the full activity. It's perfect for home, homeschool and even the classroom.
Things like this are perfect to have copied and ready to go for when you need it. I know when I was teaching, I always had fun, easy activities in my back pocket. You never know when you're going to need them as filler on a day when you have a ton of absences or when you have a sub, etc.
Download The Free I Spy Printable:
To download, all you need to do is click on the image below and it'll open in a new window. Print and go, baby.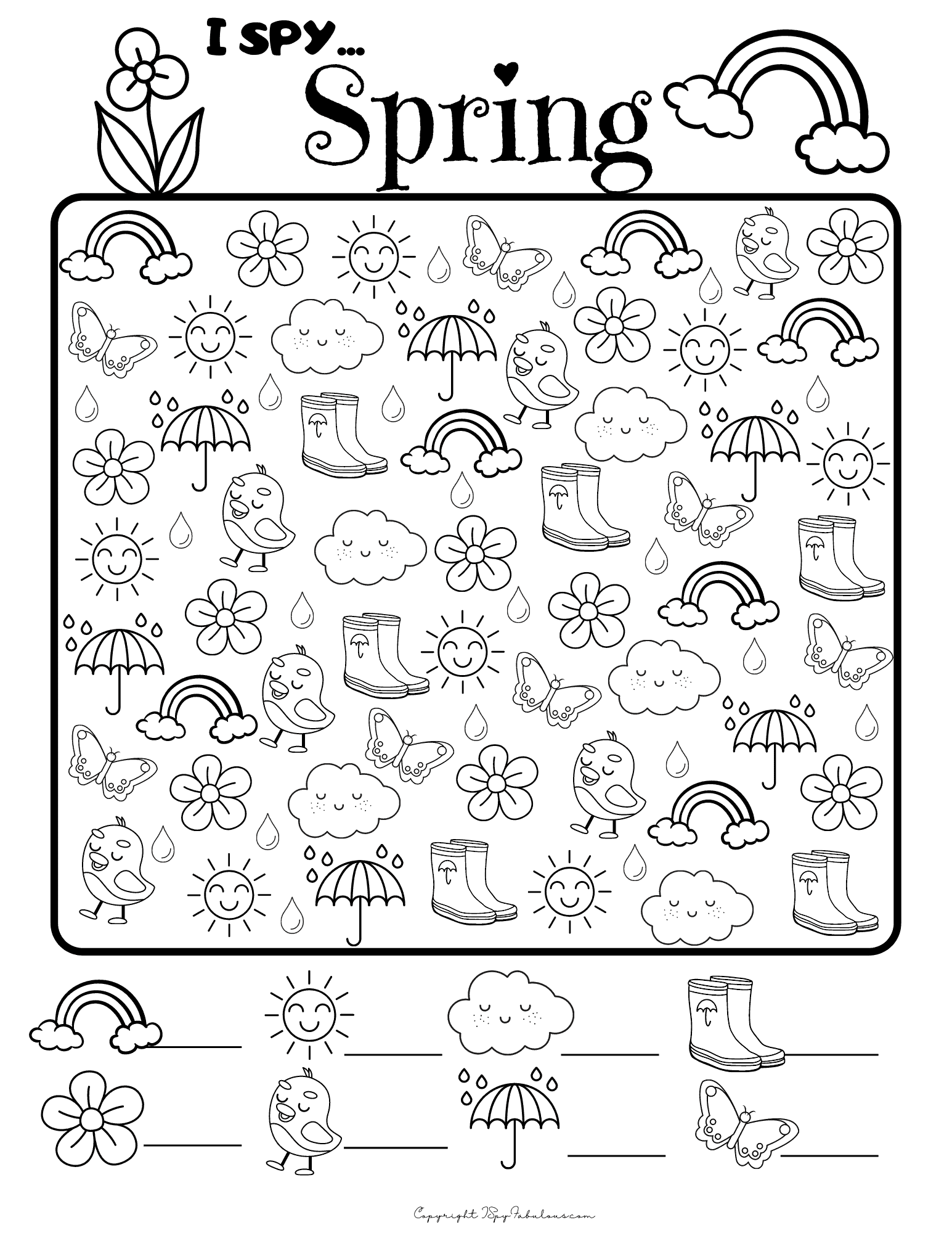 More I Spy Printables:
Looking for more fun I Spy activities? Check out these posts, too!
****
Thanks for reading! I'll be back soon with more spring-themed printables for my favorite season.
Have a fabulous day,
E