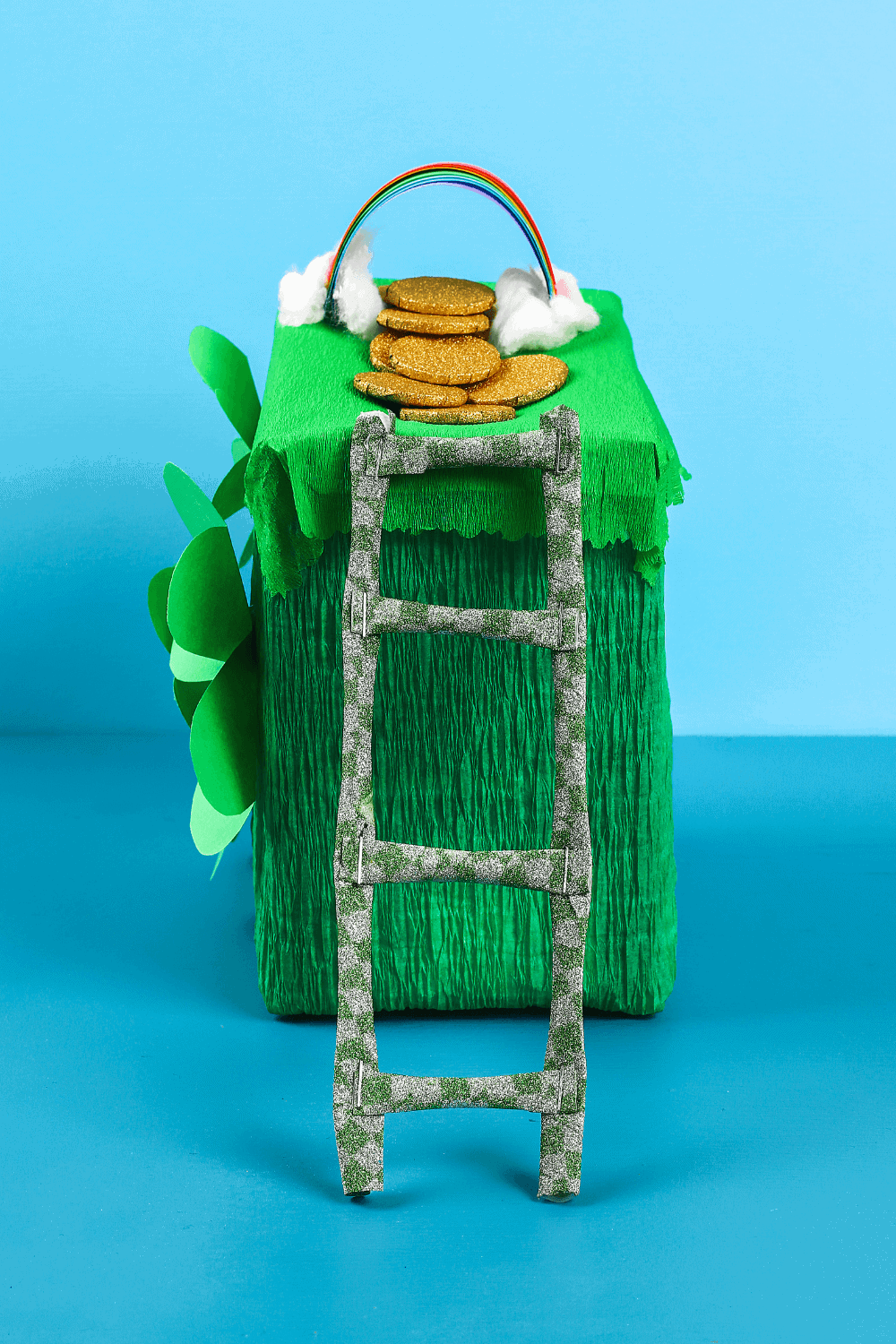 I always looked forward to St. Patrick's Day as a kid. My mom really leaned in to her Irish side and played up the day for us. I feel like she was really ahead of her time with her ideas, too, because I can remember talking to other kids who barely even knew it was a holiday.
Now, it's become bigger than ever – with great books you can read to get kids excited and super fun crafts like leprechaun traps to build.
What Are Leprechaun Traps: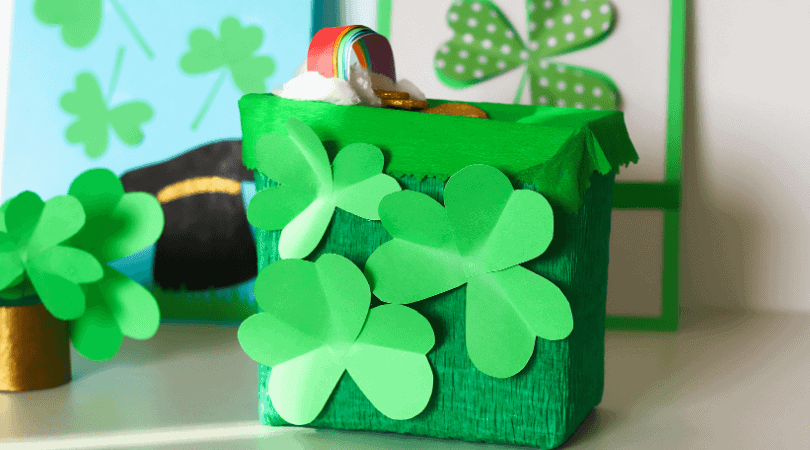 If you haven't heard of this yet – the idea behind a leprechaun trap is to build something that will lure a leprechaun in so you can trap them. Leprechauns are known to run around the night before St. Patrick's Day causing mischief, turning things green, and playing tricks on people. But, the best part is, they run around with pockets of gold coins and if you try to catch them, they might drop some of those coins in their attempt to escape!
So, with a little creativity, you can try to catch – or at least slow down – the leprechaun long enough to get some of their gold coins. Parents, those gold coins are usually filled with chocolate, much to your little trap-builder's delight.
Tips for Building Leprechaun Catchers:
This will be the first year that we are building leprechaun traps with our kids (they are finally old enough!) and I cannot wait to see how excited they are to check their traps on St. Patrick's Day morning.
We'll start by reading the adorable How To Catch a Leprechaun book. This will hopefully generate a lot of excitement for creating our own leprechaun catchers.
Then, I'll show them this great little round-up of the leprechaun trap ideas below. All of these are on the easier side and use supplies you may already have on hand at home. Three cheers for not having to rush to the store for a last minute curbside pickup.
I'll put out a bunch of craft supplies to get them thinking, like construction paper, boxes, glue, scissors, straws, popsicle sticks, pom poms and anything else I can think of.
My kids are young, so I'll definitely be there to help, but I also want to see what ideas they come up with on their own! Now, let's build some leprechaun traps!
6 Easy Leprechaun Trap Ideas: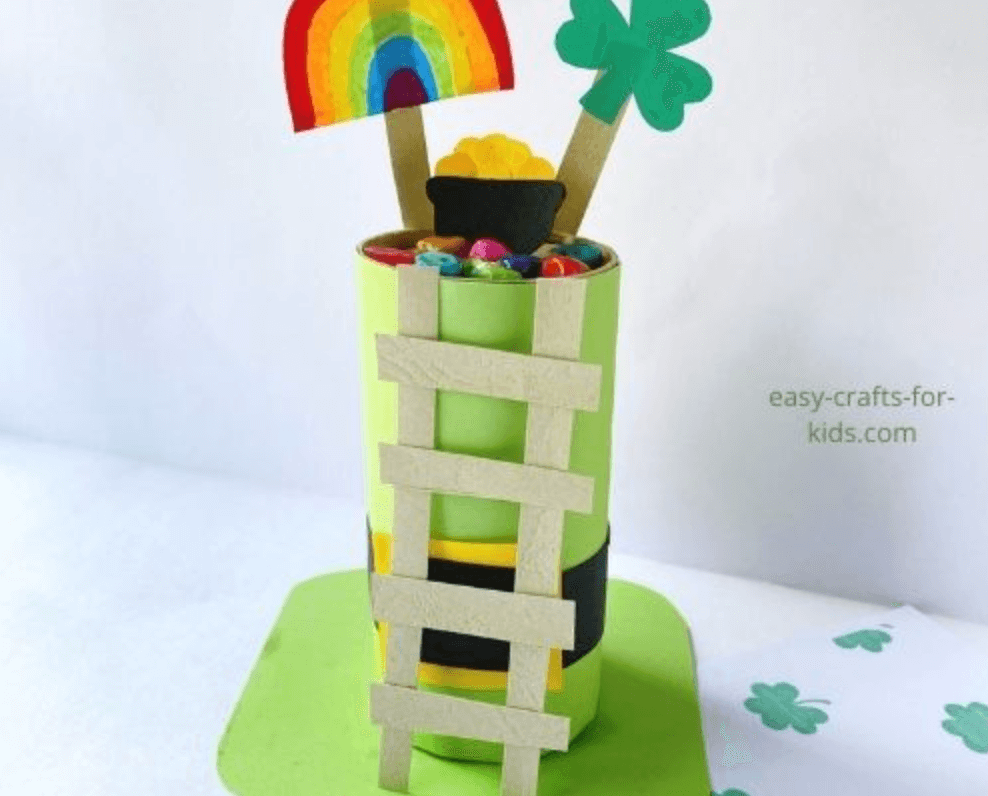 This sweet idea uses items you probably already have on hand to create a fun leprechaun hat themed catcher!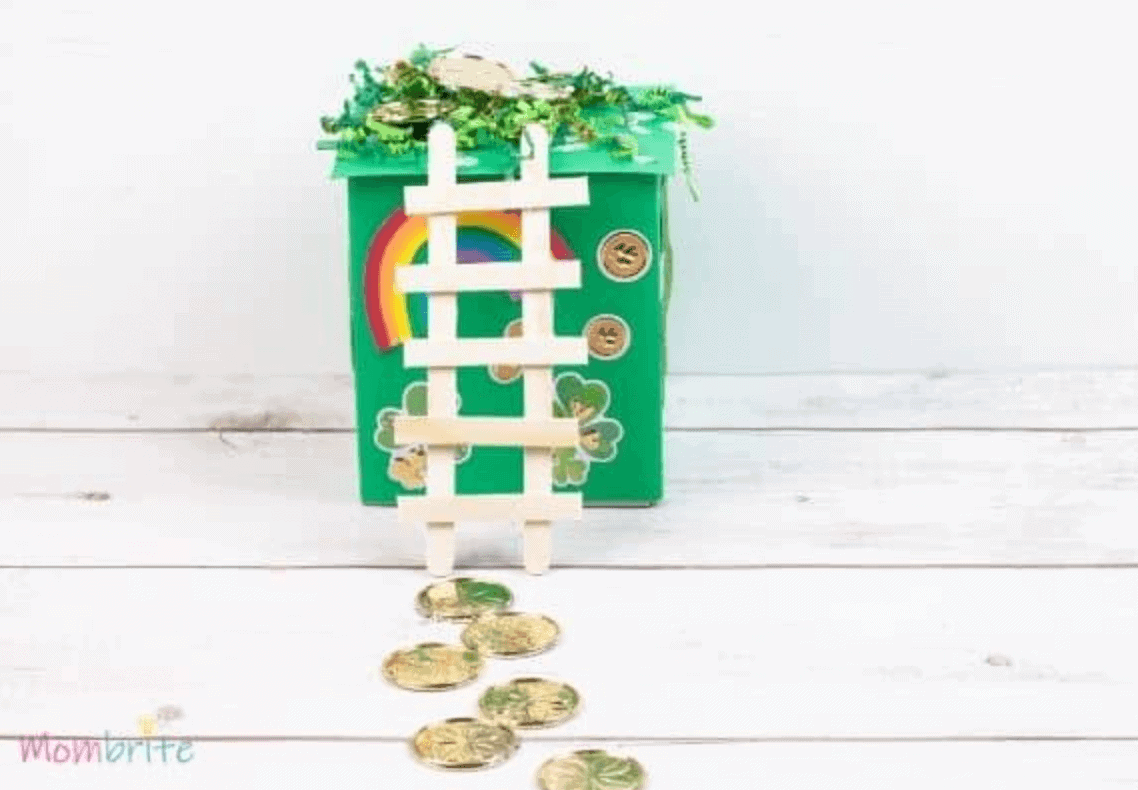 Don't throw that tissue box away! Use it for crafts – like this adorable tissue box leprechaun trap!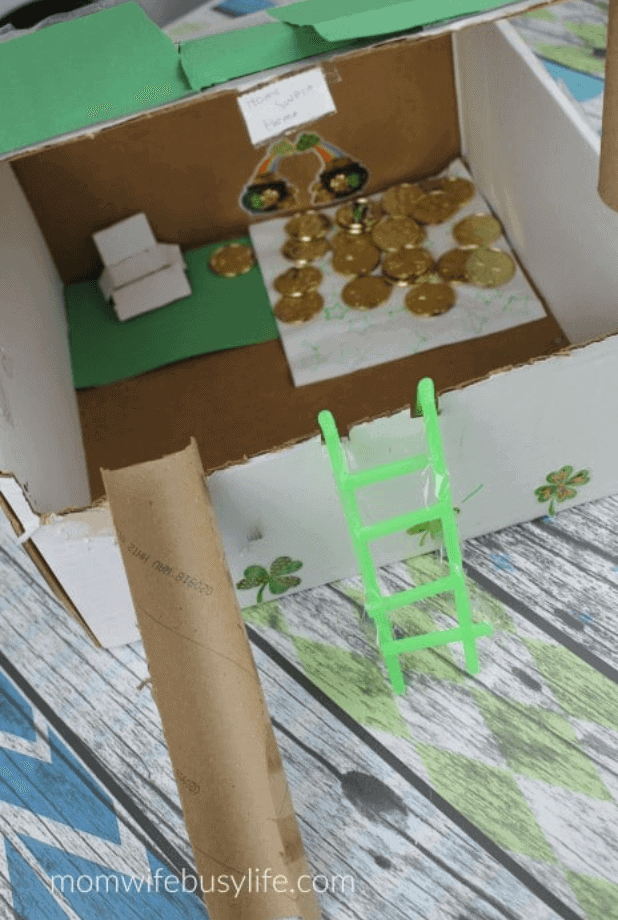 This post gives you a couple of different ideas and some kit options for how to build a leprechaun trap. I like that she shows what the traps her kids built actually looked like. A lot of times craft sites show what the adult created as inspiration – but it's not really a realistic look at what kids will do.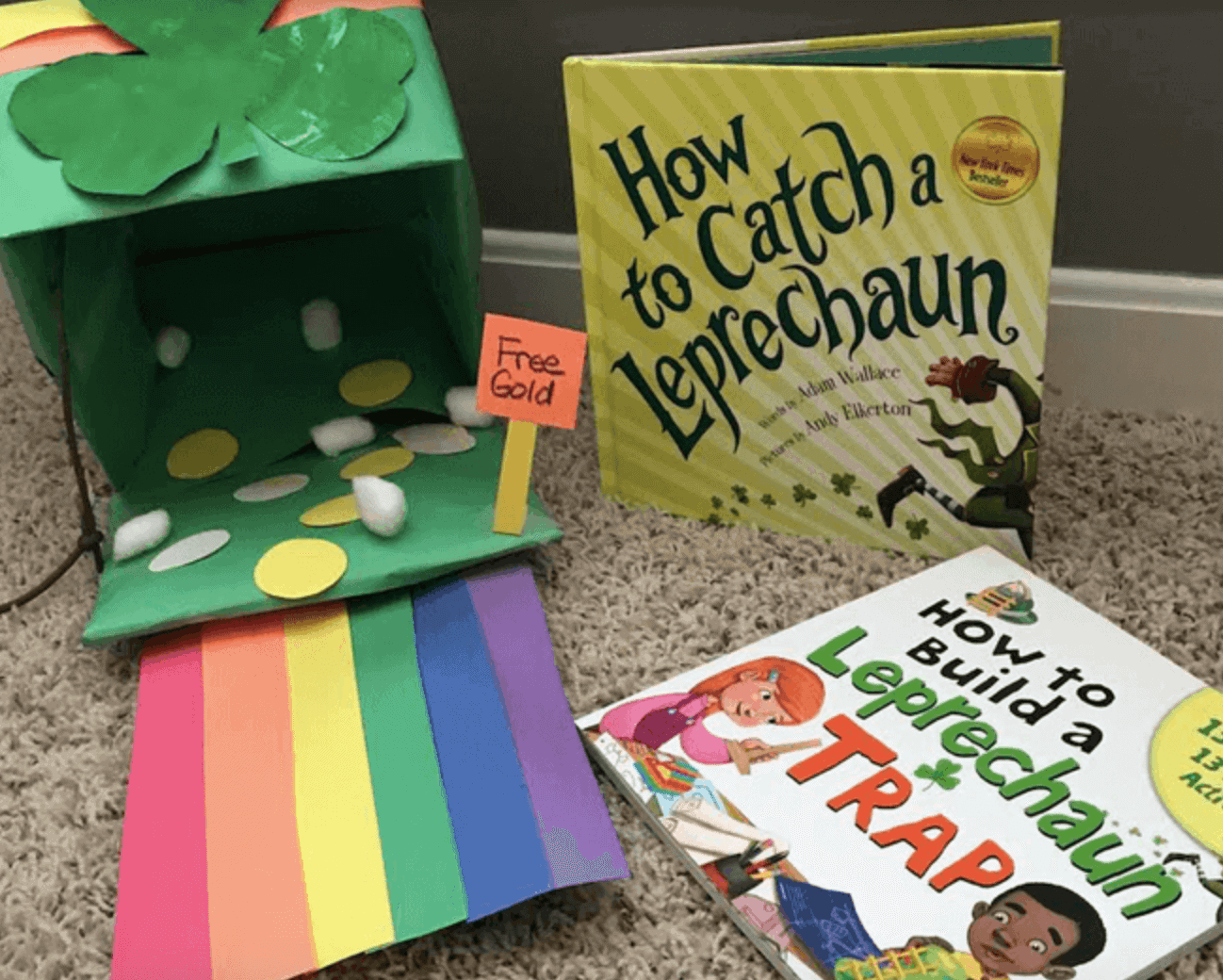 Have an empty cereal box or any old box sitting around? Repurpose it into this adorable leprechaun catcher!
Get all the details here.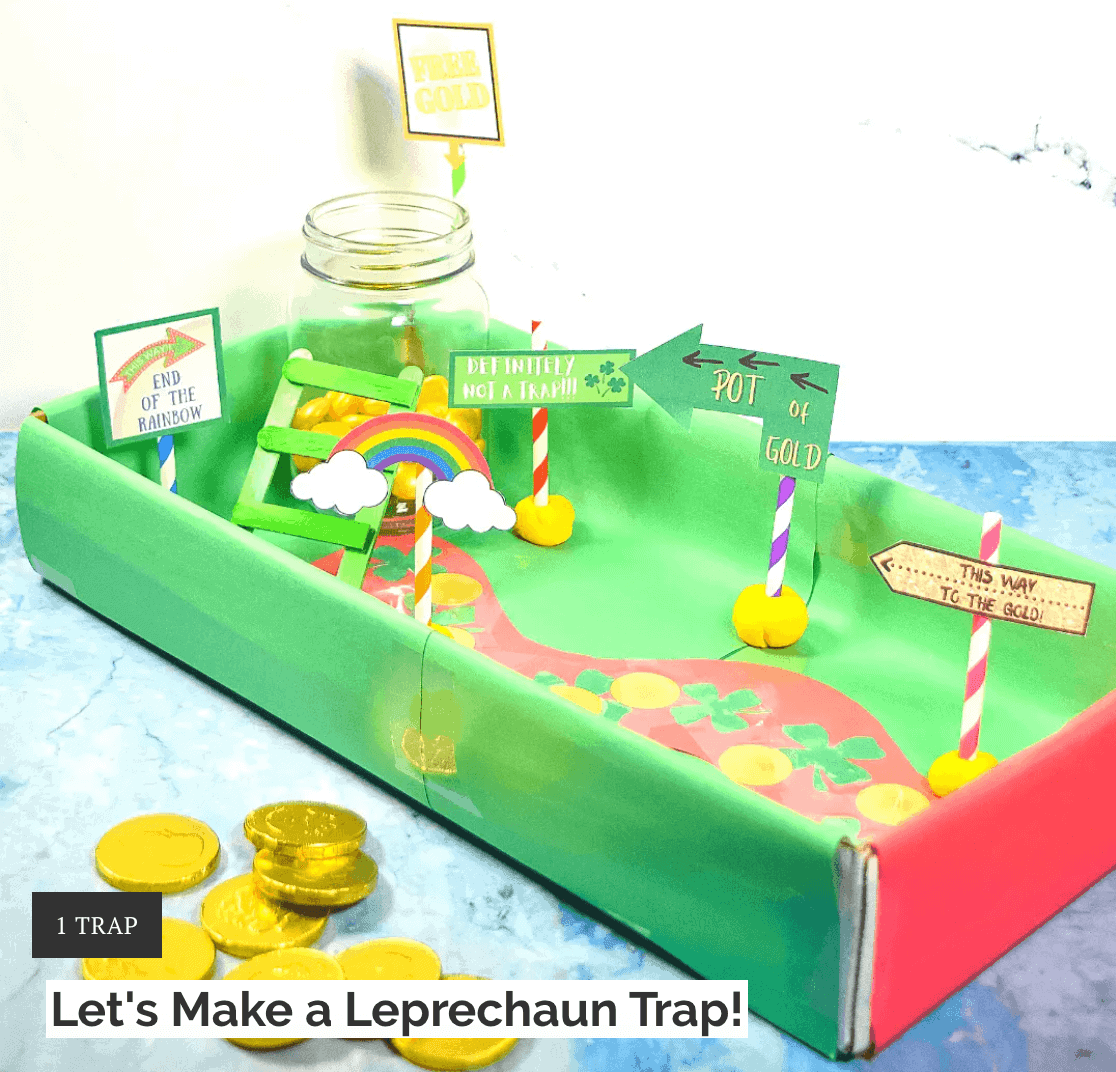 This is so cute! I love this innovative treasure hunt for leprechauns! Guide that leprechaun straight to your catcher!
Get the full details here.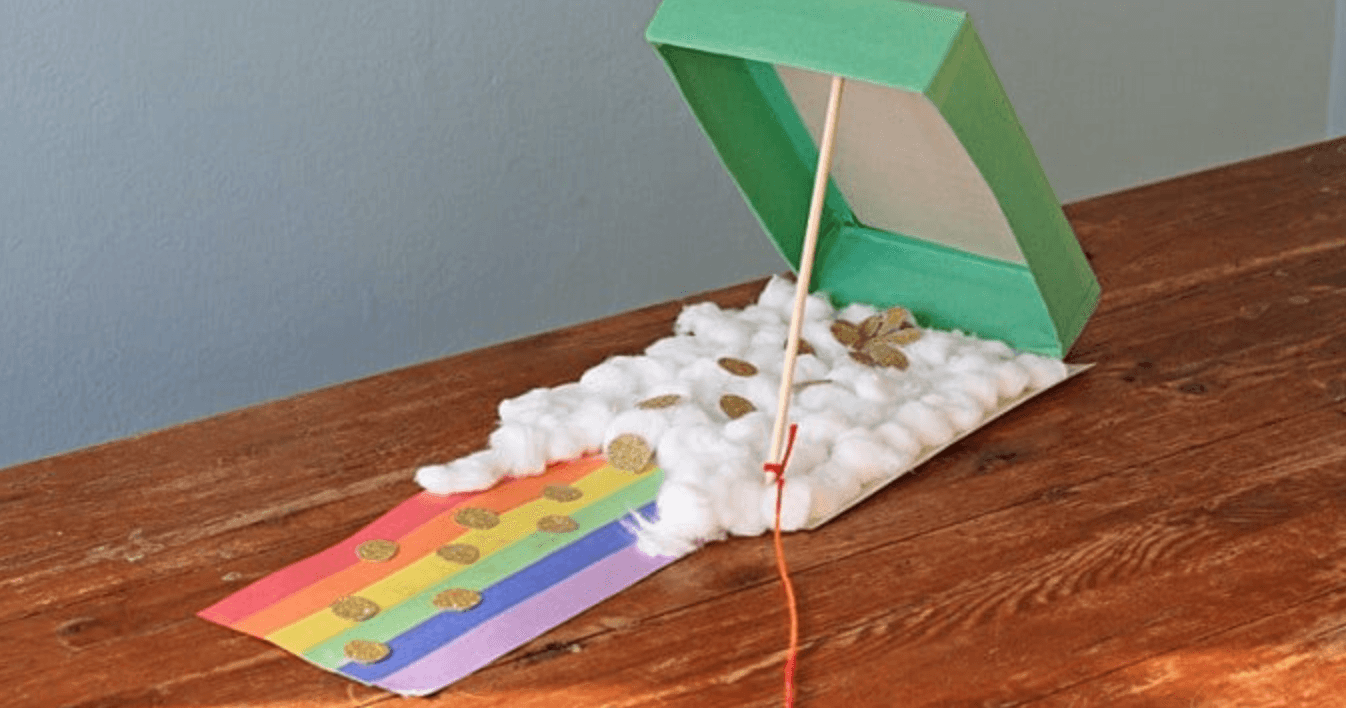 Those little leprechauns sure are tricky and fast, you'll be sure to catch them with this rainbow and cotton ball trap!
More St. Patrick's Day Fun:
If you're looking for even more ways to enjoy St. Patrick's Day, don't miss these freebies that you can print and use right here on the blog.
****
What do you do for St. Patrick's Day? Share your favorite way to celebrate with all of us below.
Hope it's a fun and creative day for you and yours. After all, we can all use the distraction this year!
Have a fabulous day,
E