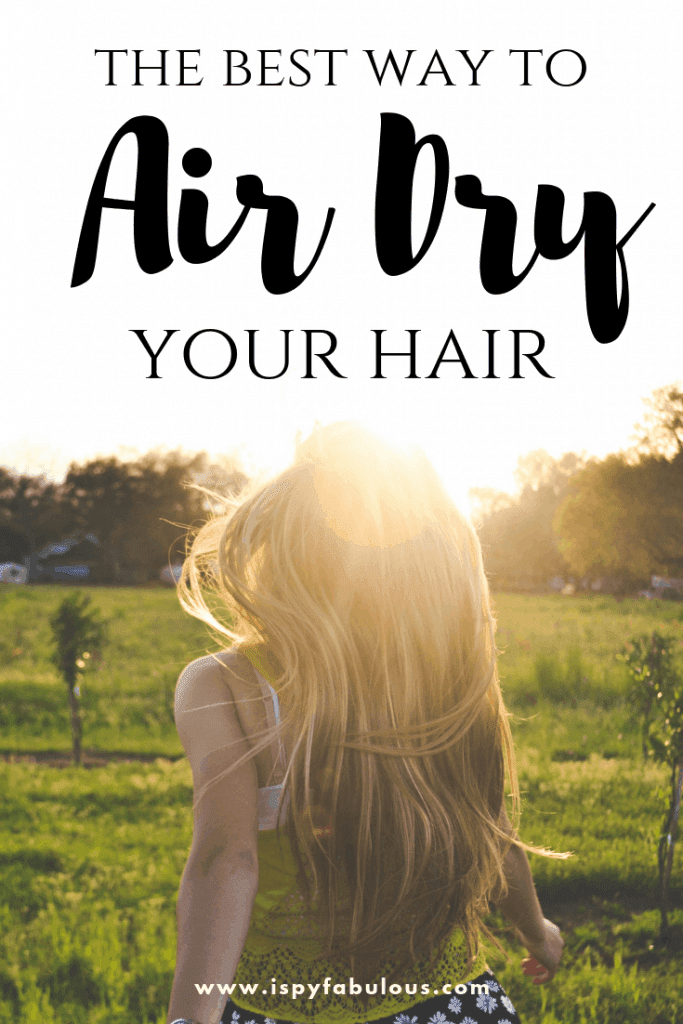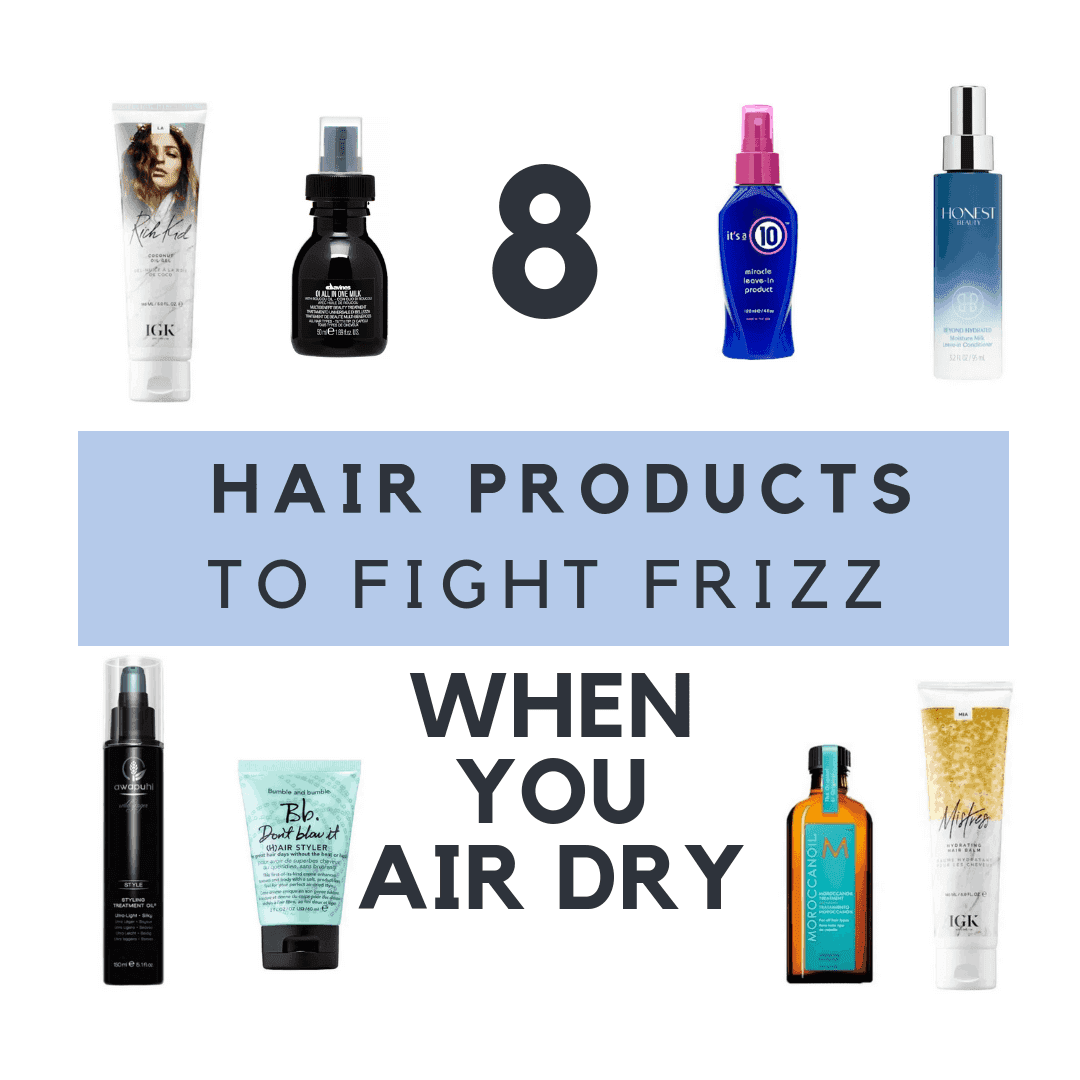 Let's be honest – your hair just ain't the same after having babies.
It's not just that the hair changes – in texture, amount, and how it responds to products – but for many moms, you just have a lot less time to spend styling your hair.
Enter: air drying.
While we hope and dream that a quick wash and go will leave our hair looking like this:
For most of us, the reality is much closer to this:
So, how do you fight the frizz when you want to air dry your hair?
Well, I've tried tons of products searching for that holy grail product that leaves my air dried hair glistening and smooth like a Barbie's luscious locks – I've learned that just one product may not get the job done. But, you can get there if you mix a couple of these together like a little hair cocktail.
Plus, don't forget to start with a shampoo and conditioner that will gently cleanse without stripping the hair, so it will dry softer, shinier and with less frizz. I recently found this apple cider vinegar shampoo and conditioner on Amazon and it is literally amazing the difference it makes in my hair. Update 7/5: Only do one round of the ACV set mentioned and then return to a more hydrating set. It'll really help detox hair, but it'll dry it out if you use it for too long.
If you're short on time, here's the list of products I am going to discuss in more detail. Grab one from each category and get ready to love your air-dried hair:
Leave-In Conditioners:
Hair-Oils:
Leave-In Stylers:
Want to know how I use these powerhouse frizz fighters? Let's keep reading. Also, you should know that some of these are affiliate links, which means I'll receive a very small commission at no cost to you if you buy them. I only recommend products I truly love. Thanks!
Start With a Leave-In:
I really love this leave-in. Because of the honey and yogurt, it's a bit milky in texture, which is much more hydrating for my hair. Plus, Shea Moisture is one of the cleanest, most non-toxic companies around, which I always prefer. There is only the lightest scent from some of the ingredients, but nothing that lingers or has a perfume-y smell.
Until I found this, I was in a pretty committed relationship with number 3 on this list, and lately, I've been sticking with this one.
You can buy this on Amazon here or find it at your local drugstore or Target, too, which makes it so easy.
This one is a cult favorite for a reason – it's arguably one of the best leave-in detanglers out there. It does have a fragrance, but it doesn't bother me – and I'm super sensitive. My sinuses will swell instantly over most fragrances, so I feel pretty comfortable recommending this one despite the fragrance.
It really does give your hair a nice start, regardless of the shampoo and conditioner that you use. In fact, it can really elevate drugstore products.
Another detangler I really like – and no fragrance issues with this one. If you buy this with the Honest Beauty Bundle – you can easily get more value in products than the bundle price tag.
This one has won some awards – and you'll see why – it's one of the best out there. The milky texture adds a little bit more weight to your hair, which is the kind of deep moisture hair needs if it's going to stop frizzing out.
This one is gold. A brilliant product that acts like three-in-one. The price is a bit higher than the others, but honestly, you'll need less products if you buy this.
I have written about Davines products before, because they are incredible. Vegan, sustainable, and highly effective.
Davines makes that pre-baby Barbie hair attainable for all.
#HALLELUJAH
Move On To Hair Oils: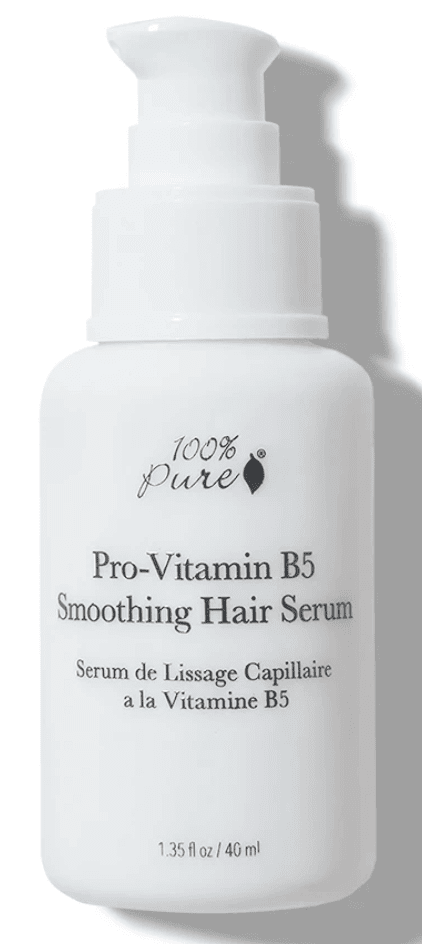 Huge fan of anything by 100% Pure and I've shared some of my other favorite 100% Pure products in this post. They are on the pricier side, but regularly run really get promotions that will either save you big money or give you lost of full-size gifts (which is kind of the same thing).
This smoothing hair serum is one of my favorite products from them. This is a lightweight, buildable formula that leaves your hair softer, smoother, and more manageable. Pro Vitamin B5 adds shine while Vitamin E seals in moisture – which is great for air drying hair without weighing it down. A soft, soothing smell comes from the lavender essential oil.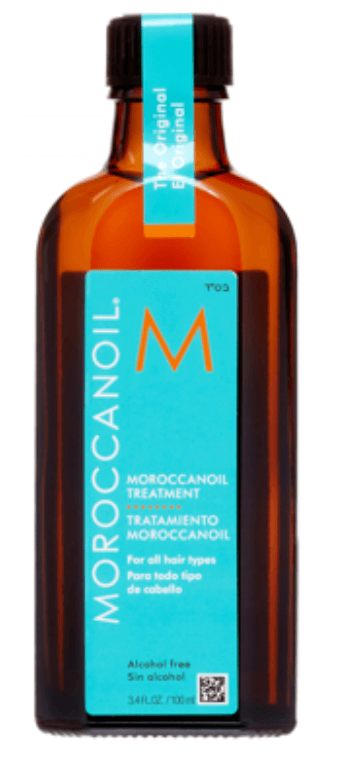 I have tried many products from this cult favorite line and never really fell in love, until I tried this one. Wow-ee. This one rocks.
It's a thick, moisturizing oil that soaks right in, never leaves your hair greasy, dries clean, smells UH-MAZING, and gives your hair a silky sheen.
I even wrote a whole post on the different ways you can use Moroccanoil to get more for your buck.
I've used this for years. My old hair stylist turned me on to this product line and they're addicting.
The mousse whip and no-blow dry styler are incredible, too.
Who are we kidding – the ENTIRE line is amazing.
But, this is the one product from the line I will never run out of. It's that good.
Mix With a Styling Product: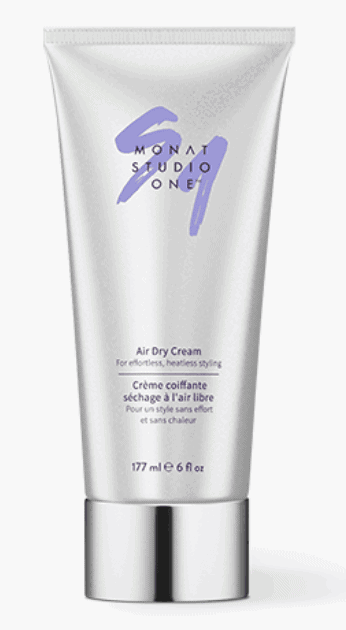 I've shared how much I love the Monat eyelash growth serum, but I might love this air dry cream even more. Not only is it generously sized and lasts a really long time, but it really works. I've been mixing this with a squirt of the 100% Pure Smoothing Serum for a little while now and I love it.
This air dry cream is thick and creamy, so it's super moisturizing. Plus, it is just lightly fragranced with no perfumes, making it easy on my sinuses. Monat has a long list of ingredients they never use, making it one of the cleaner hair care lines.
Monat is not something you can buy in store. I get mine from Mandi Taylor and she has a site where you can buy it without even talking to her if you're the shy type. I won't receive any money or products for sharing this with you.
#KeepinItReal
Some Monat consultants try to tell you that you should only use the entire hair system, but honestly, that is out of my price range. I use the products I really need and love and haven't had any issues. You can find it on Mandi's Monat site here. Feel free to reach out to her if you have any questions.
Let's chat about that hair cocktail I mentioned earlier – because this is when it comes into play. Pick one of the oils and add a little quarter-sized glob of this B&B product. Swirl it together in your palm and pat it all around your hair. Voila! Air Dry Perfection = ACHIEVED.
And, guess what, they make the product in 2 formulations – one for fine hair and one for thick. I love that you can pick the one for your hair type.
And listen, Bumble & Bumble is just one of those product lines you can't go wrong with. I've been using at least one of their products (usually more) since I was in college.
That's a long time ago, friends.
This styler is bomb.com. I first tried it as a sample in my Allure Beauty Box (which is a must-have ladies – at $15 you get to try the cream of the beauty crop) and then I had to have it.
It smells so good, soaks right in, and gives your hair a little bit of hold, without being sticky, and when it dries – it looks like you put way more much time into looking svelte.
Sort of like those rich kids with their fancy blowouts 😉 Try it. You'll love it.
Another IGK. Love this line, too. This particular product is more of a leave-in conditioner/light styler. It fights the frizz, but doesn't give you much hold.
It's sort of like Rich Kid without the styling gel quality.
It's nice if you want your hair to be really touchable and soft, without any crunch. It's also very lightweight, so if you have fine hair that gets bogged down – you're gonna love this.
***
Recipe For Success:
So, here's how it is going to go – your recipe for success to get the best results out of air drying your hair.
After towel drying freshly cleaned hair, spritz a leave-in all over
Optional: Run a wide toothed comb or dry brush through your hair. You also can just skip to the next step if you need to save time.
Put a a dime to quarter sized amount of a hair oil and a styling product in your palm, mix it up right nice, and spread it through your hair – top to bottom. Make sure to get those ends.
Bun it up, braid it, or let it hang.
Go live your best life.
There you have it, friends. The products that will hopefully help you fight the good fight against the frizz, banish the electrocuted chia pet look, and air dry like a pro.
A kind note about buying hair and beauty products on Amazon – always check that the shipping agent looks legit and has good reviews. If you ever receive a product that seems tampered with, Amazon is always incredible with their custom service.
If you're looking for even more frizz fighting power – check out my post on the best shampoos to fight frizz.
I also love these three super frizz fighting hair tools.
And, after hair is dry, consider a sea salt spray to add some texture and style. Here are my 25 favorites.
That's all for today. Do you have a favorite product for air drying? I'd love to hear it.
Have a fabulous day,
E