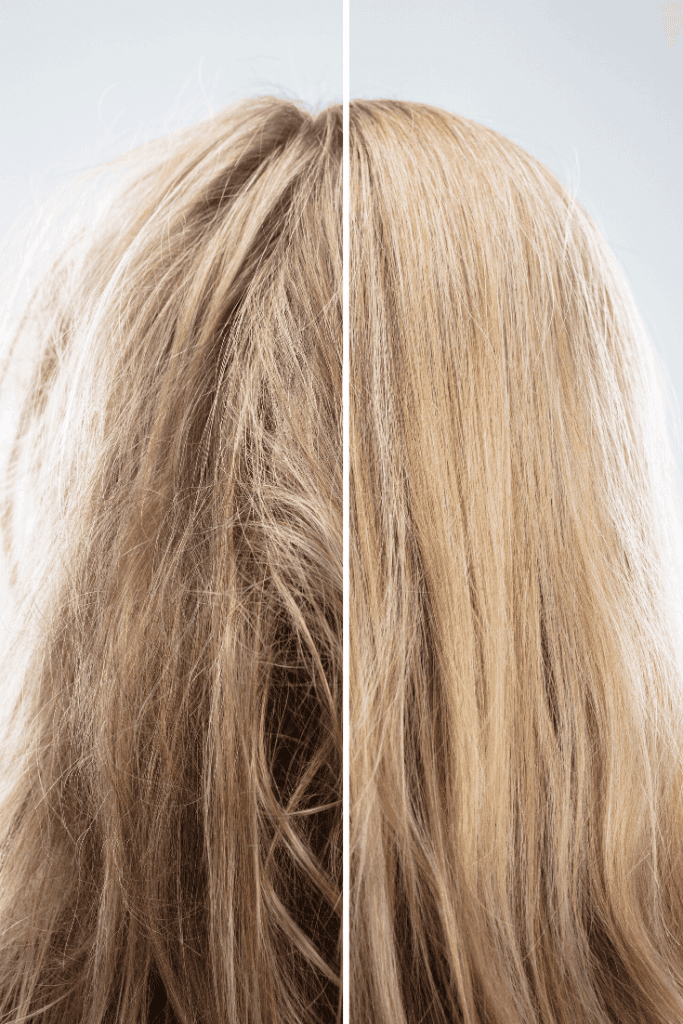 Straight, fine hair is like the black sheep of hair types.
We just don't fit it in anywhere.
Without the weight of thick hair to hold it down, it can spring up into unruly frizz with just a touch of humidity or a change in hair products.
And, without any curls to justify the – shall we call it – "volume", it has far less appeal and just looks like a supercharged rat's nest.
But, too much products or styling can leave it as flat and lifeless as a board.
Most days it can feel like a losing battle.
Are You in the Frizzy Hair Club?
The good news is we aren't alone in this fight. There are a lot of us in the frizzy hair club.
In fact, I've been surprised that my posts on smoothing shampoos and air dry products that fight frizz continue to be some of my most popular.
That is why I am sharing three of my new favorite hair tools, all available on Amazon, that have helped me win more days in the fight against frizz.
You should know that while none of these brands have sponsored this post and I bought them with my own money, they are affiliate links. This just means that if you make a purchase through these links, I'll make a small comish at no cost to you. Win win.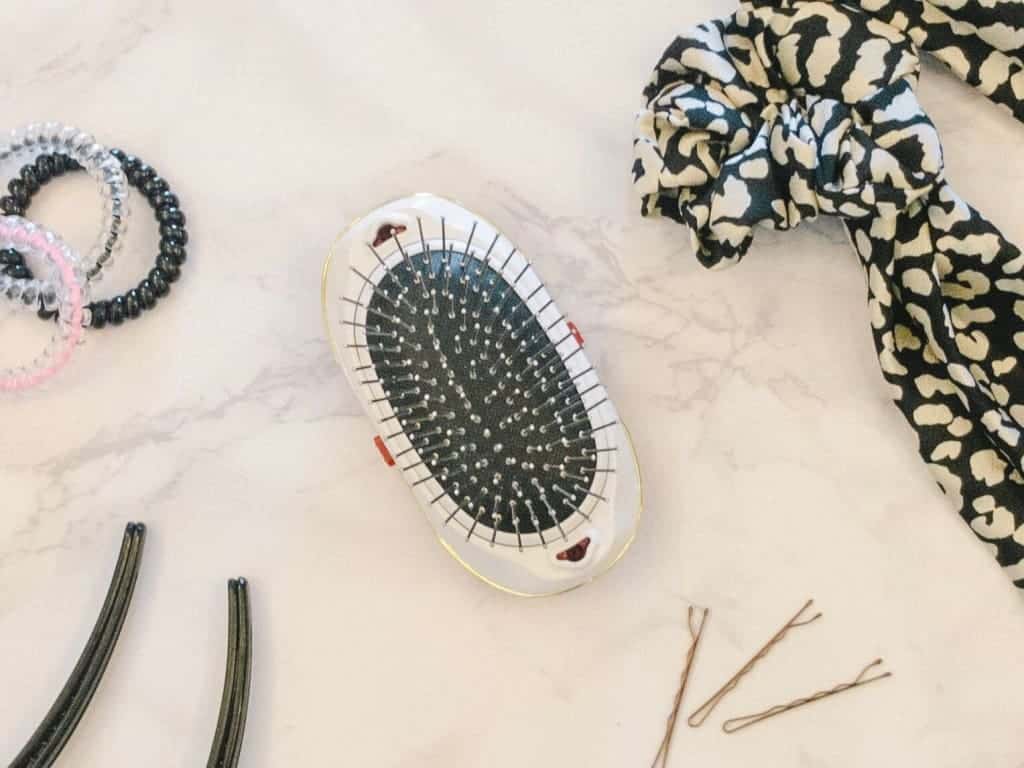 This thing is really cool. I had never heard of anything like this before and now I am hooked.
The brush has 3 settings :
Normal, where nothing happens
Massage, where it vibrates a little
Double Ionic Fenerator, where 1200 million negative ions neutralize any static electricity, reduce frizz and make hair smoother and shinier. You don't feel anything different, but you see the difference.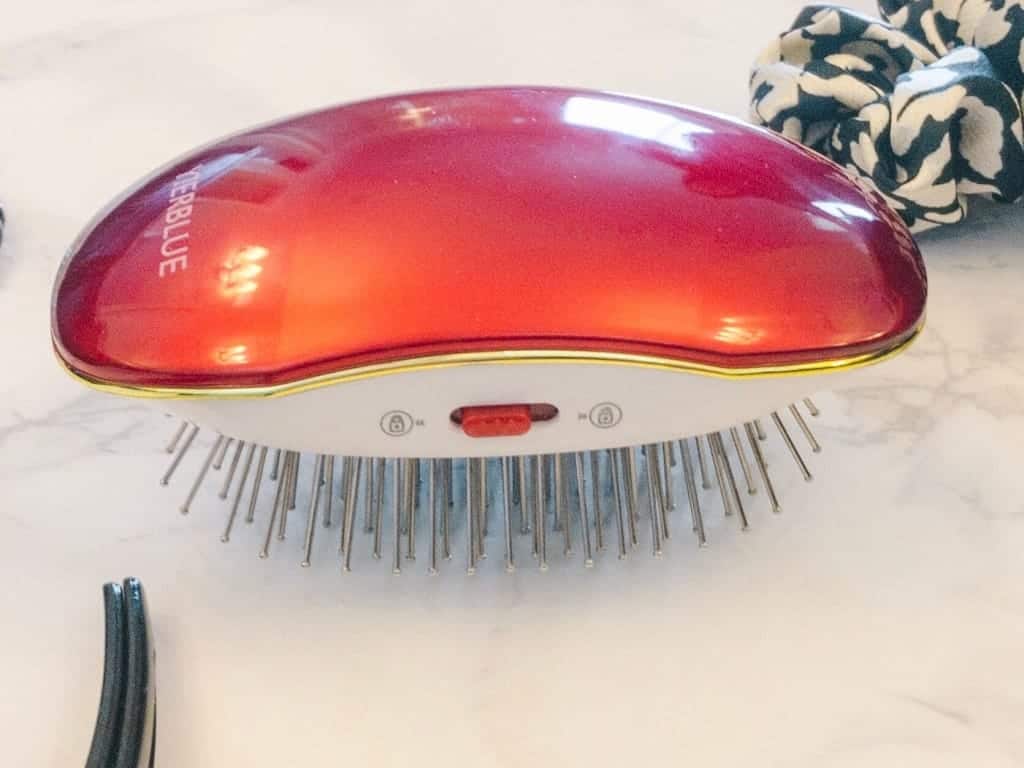 You just brush your hair like normal, but a little bit slower. You'll hear a very gentle humming noise if you use the ion feature and you'll also see your hair get smoother with each brush.
It's actually a bit unbelievable how noticeable the difference is when you use this brush. Of course, it's not as sleek as a hair straightener, because there is no heat, but it is much better for your hair.
You do need two batteries to use the ion and massage features.
Here's a picture of the inside of the brush where you put the batteries: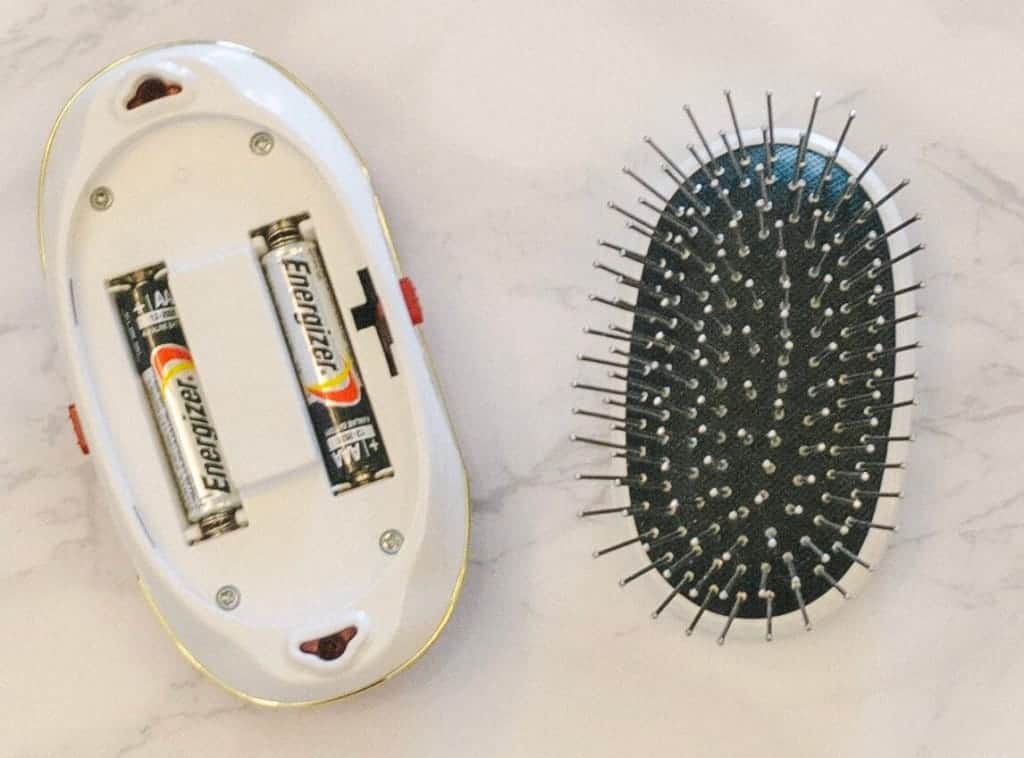 Some reviews reported that they couldn't get the brush head off or back on without breaking it – but if you pay attention to the lock and unlock button on the side, you'll be fine.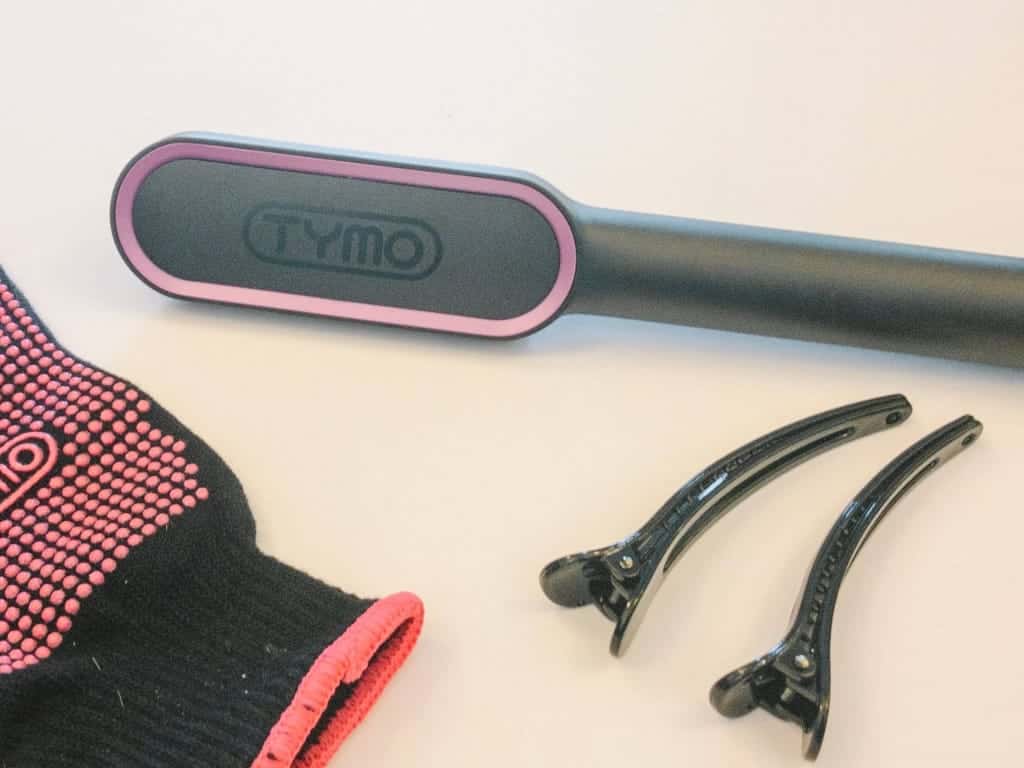 I think this is the coolest hair tool I have found in a really long time.
I absolutely love it and everyone that has tried mine ends up buying one, too.
It has a firm brush shape and gets hot like a straightener.
The brush part doesn't get hot, so you won't burn yourself, your hands, or even your kids, making this a great hair tool for pre-teens or teenagers who are starting to get interested in styling hair, but you don't want them burning themselves.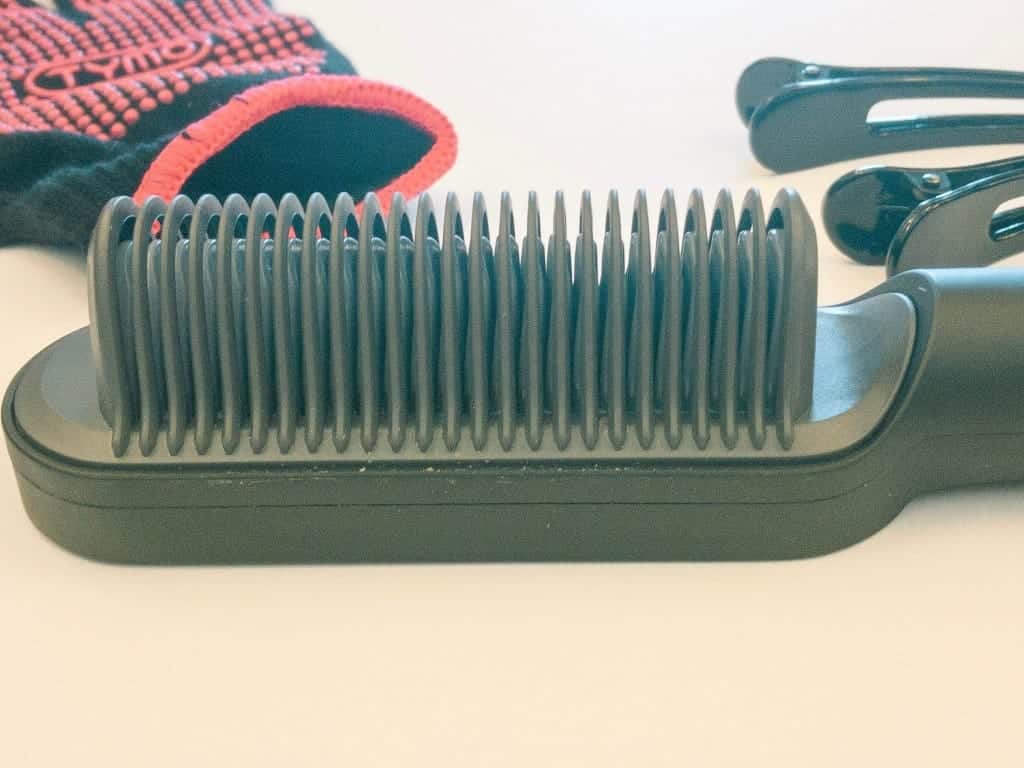 It does get really hot, though, so when the hair has been brushed through, it will be hot for a couple of seconds. They include a hot glove that I have found useful when touching the hair after it's been brushed.
You can use the brush a couple of different ways. People with super thick, coarse or curly hair may prefer to brush it on top of the hair, like a normal brush.
You'll go a bit slower, similar to a straightening iron, but the difference is that this brush doesn't compress the hair like a straightener.
This means you won't lose any volume in the hair from blow drying or air drying.
Personally, I like to brush the hair from underneath the section of hair, so I can get a little more lift at the roots.
I do another pass on top of the hair for sections on the top of my head that have any frizz.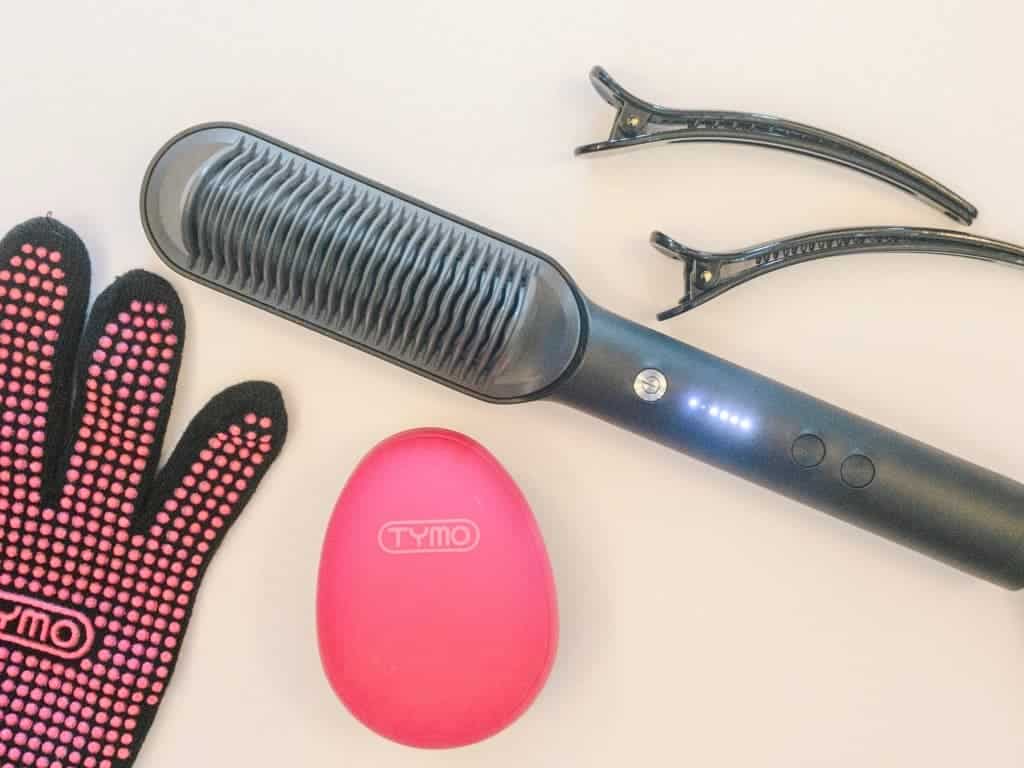 You do get everything you see here in your set, which is very cool.
It has multiple heat settings as well, so you can choose the temp right for your hair.
It is also super affordable, making it an incredibly gift to give yourself or to another lucky lady in your life.
You can find it on Amazon here. My model is actually the older one. They've since released another one where the brush head looks even cooler. See that one here:
I found out about this one when I went to the Create & Cultivate conference. The owner of the company was there and shared about the intense process they go through when designing a brush.
They are totally committed to only creating the absolute best brushes on the market.
This detangler was designed to be lightweight, easy to clean, and to form to the shape of your head, which can feel a little bit like a nice gentle massage.
I was skeptical, to be honest. It looked like a normal brush.
But, now, I love this thing.
Sure, it doesn't emit negative ions or use heat, but if you are a fan of the well-known Wet Brush or use a fine tooth comb through wet hair like I used to, you might really like this one instead.
It actually does feel like a nice soothing gentle massage on your scalp, pulls on hair less and the brush head is fully removable for cleaning.
And, it is super affordable.
****
There you go – the 3 new hair tools I have been totally obsessed with lately and am so glad I found!
If you are a hair-lover like me or struggle with frizzy hair, check these out and let me know what you think!
For more frizz fighting ideas, check out these post:
Have a fabulous, frizz-free day,
E