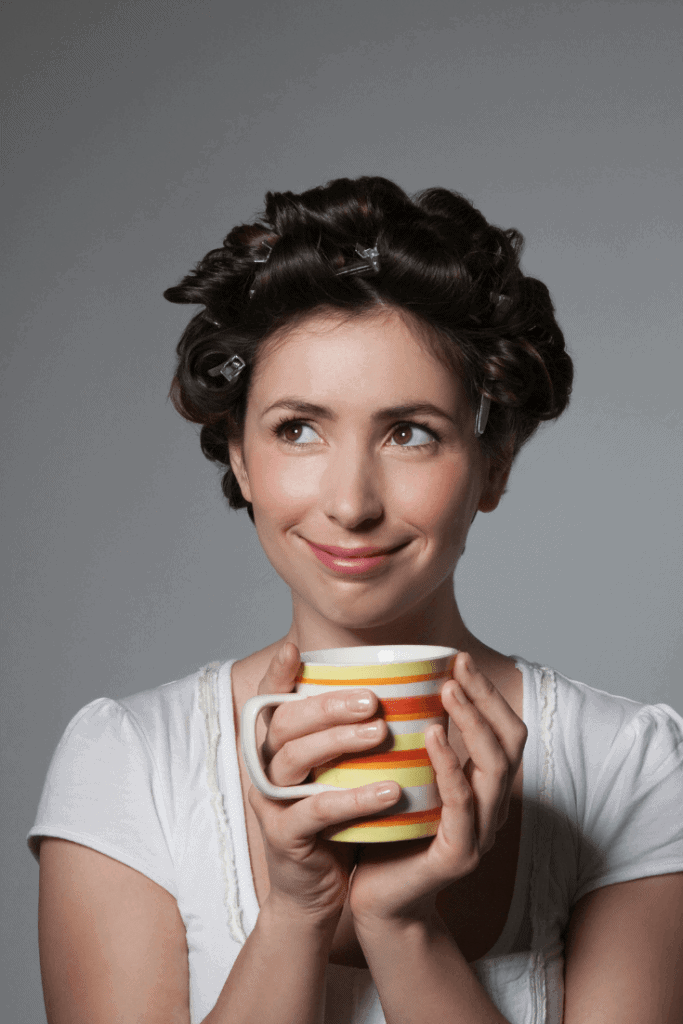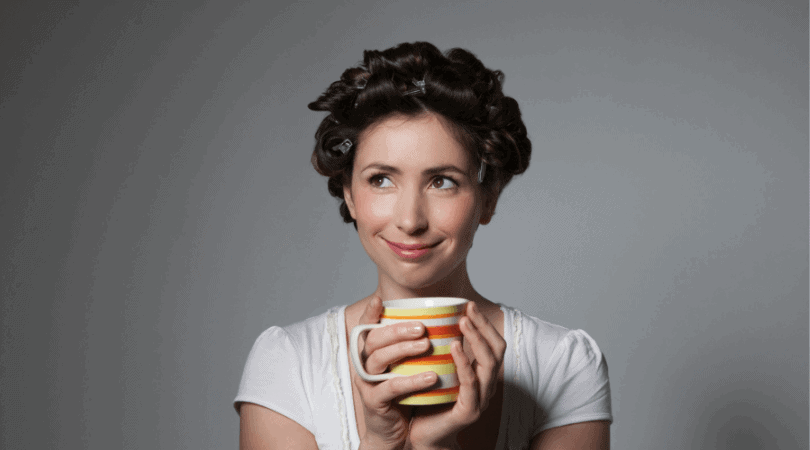 Listen, I'm a child of the 80s.
Back then, feathered hair and hot rollers were all the rage – and to be honest – I think we all still want to channel Farrah Fawcet anyway, so things haven't changed that much 😉
But, even if you don't want hair bigger than Texas, you can still enjoy the many benefits of using hot rollers to style your hair.
The Many Benefits of Hot Rollers:
In my opinion, hot rollers are one of the easiest, fastest, and best ways to get a lot of volume and curl that lasts all day.
The heat from the rollers will also help any hair products you use sink right in to your hair.
So, that hair oil just became a nice hair mask – and your hair will thank you for it.
Plus, the Dolly Parton poof you start out with is easy to calm down and toussle into that perfect back wave some girls spend an hour trying to achieve with a curling wand.
Because, girl, who's really got time for that?
The Best Hot Rollers for 2019:
There are so many options. I'm going to start you off with the 2 hot roller sets I personally own right now and really love.
Then, we'll roll in to the highest-rated sets you can grab on Amazon. #PrimeForLife
FYI, affiliate links are used here.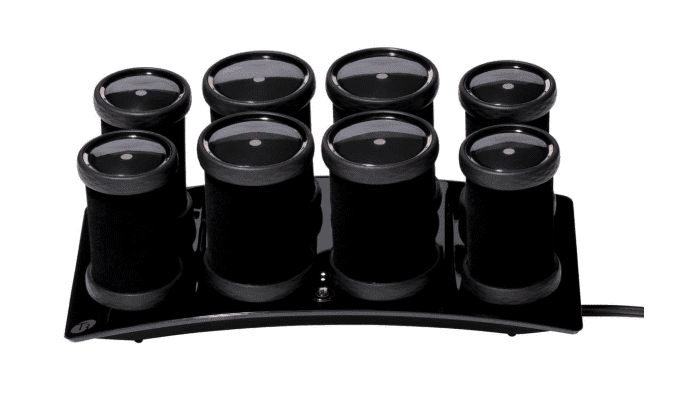 These are my absolute favorite hot rollers, ever, and I've been using hot rollers for over ten years.
They heat up fast, stay in well with the combs, and leave hair soft and curled for the long haul. The zippered carrying case is so easy to travel with – and I have – and even after a year of regular use, they still look brand new.
They are a splurge for rollers, but if you use hot rollers regularly, they will be worth it.
These are the first set of hot rollers I loved and used for years before the T3.
They are similar in design and work very well.
The pros are they are much more affordable and I love the chic white look.
The cons are that the ends of the curlers do get very hot and the case does not pack well. I tried to travel with it a few times and the top ended up cracked.
Still, these are a really great set if you think this amount of rollers will be enough for you.
What an adorable set of curlers. With more curlers in this set than the others, it's great for someone with a lot of thick hair.
These do use a different type of curler clip, so you'll want to be comfortable with them to use this set.
Of course, you can always buy a set of just the claw clips to use instead.
You know, have your cake and eat it, too.
Another set by Conair, but this one with more rollers. This chic blue would look pretty on any counter and the claw clips included will be much easier to use.
These are all bigger curl sizes, which means they'll give you that gorgeous beach wave look.

John Frieda makes incredible and affordable hair products, so of course, they must also have their own hot rollers, too.
This set looks similar to the smaller Conair set that I used for years. I like the smaller design with just enough large curlers for your whole head.
I have medium thick hair that is below my shoulder and 5 or 6 curlers is enough for me.

This is a newer set with tons of great reviews. It hink it looks so cool and has such a fantastic assortment of sizes! You could really achieve a range of looks with this collection.
It does use the clips that are a bit harder to use. Don't be afraid to grab a box of claw clips to use at home instead.

Here is the compact, travel version of the set just before. You get fewer rollers (20 in the full-size set and 12 in this one), but it comes in this great, black, zippered pouch for travel.
Using ceramic technology for safer heat and quick heat and cool-down, you'll love the soft, luscious waves these give your hair.

Now this is a GREAT set! The sizes of the rollers are perfect for beachy waves that aren't too tight. The number will work for any thickness of hair.
The clips and extra clips included are the easy kind to use.
The black and purple color is super cool.
Plus, this is an exclusive set, only available on Amazon. I like exclusive things.
What a unique set of hot rollers! These hotsticks give you a much tighter curl, similar to a perm.
The whole look of these is just very intriguing!
I haven't personally used them, but I am from the 80s where we all wanted to rock our best perm. So, I am down with this.
If you're a huge fan of CHI and their infamous hair straighteners, you'll love to know that they also make their own curler set!
On the pricier side, this one has a very minimal design, in all black, with black clips and a travel bag, too.
I feel like this one would be an excellent contender for the first spot with the T3. If you've used this set, I'd love to know about it!
Final Product Recs:
Here are two of the more affordable sets I really recommend, a pack of additional curler clips if you'd like to have them handy, and a finishing cream by John Frieda that will calm any frizzies and help set your perfect curls for the long haul. I seriously swear by this stuff.
****
There you go! Everything you need to be a hot roller pro like me.
Seriously, though, I get asked all the time how I get perfect waves in my hair (or at least I did before I had kids and started wearing the messy bun look on repeat #guilty).
Hot rollers are SO easy to use and free up your hands to do other things.
My hot roller routine usually goes like this:
Hair dry
Brush teeth while hair cools
Put hair in hot rollers
Do makeup while hair sets in rollers
Pull out rollers, get dressed while hair settles
Run finishing cream (see above) through hair and set with hair spray, if needed.
Here are a few more styling products that I absolutely love and see great results with when I use them with hot rollers:
Have you tried hot rollers? Such an easy way to get ready in the morning.
Let us know if you have any favorites or suggestions in the comments below.
Have a fabulous day,
E