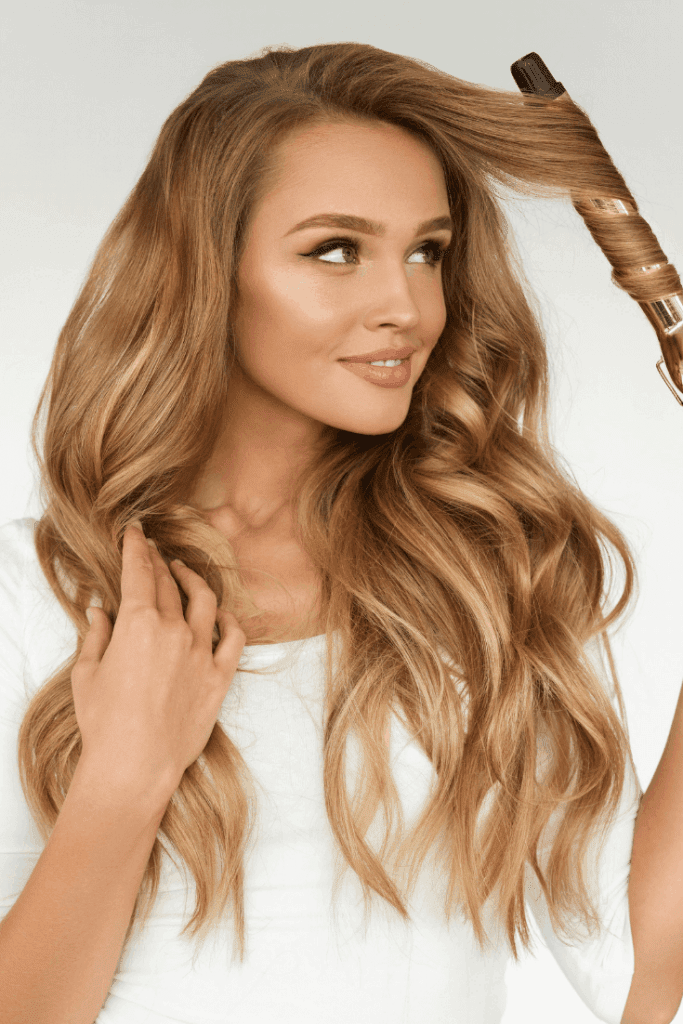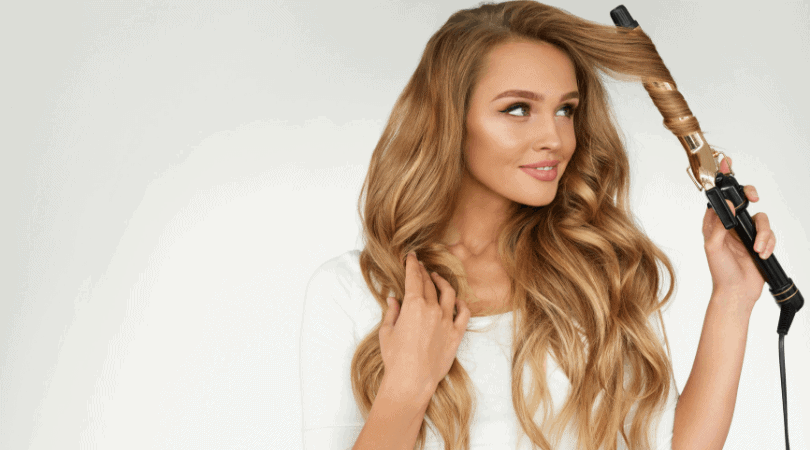 I feel like every girl should know how to get the perfect beachy waves hairstyle.
While it's difficult to completely recreate the look of beach waves without splashing in saltwater all day, these different tutorials will get you as close as possible without a trip to the beach.
And, in some cases, give the beachy wave look a bit more refinement, creating a more chic, elevated look you could wear to any event.
What You Need to Create Beachy Waves:
Most of these tutorials do use a few products, typically a sea salt spray, a good hairspray, and some kind of hair tool – such as a flat iron, curling iron or curling wand.
Feel free to check out my favorite hair products to get some ideas on what might work for you:
Once you've gathered all the products you need, pick the video that most closely resembles the length and texture of your hair, or uses the hair tool of your choice!
Here are my personal favorite hair tools, if you're in the market. Although, you more than likely have something at home that you can use:
1. Easy & Perfect Beachy Waves | Maria Bethany
It's pretty amazing to watch how easily she uses the curling wand in the back of her head.
I don't know about you, but I still have a hard time with a curling wand. That's why I wrote a whole post on hot roller sets – they are just so much easier for me.
But, I have to say, seeing how easy and quick she makes this look in this 5 minute video, I am feeling inspired to bust out my hair wand and try it!
2. Beach Waves with a Flat Iron | Hey Kayli
In this short video, Kayli uses a flat iron to get beachy waves on her short to medium length hair!
Before we moved, I saw a hairstylist for years that was able to get the perfect beach wave curl with a flat iron. I love how it looked and would always try to go as long as I could after our appointments before washing my hair.
Kayli does a great job recreating the same look in this video.
3. 3 Easy Steps to Beautiful Beach Waves | Molly Sims
How fun to see the beautiful Molly Sims in a beach wave tutorial!
I will say that she spends a few minutes talking about products before going in to the styling tips, so if you already have a good idea of what products to use, you'll want to skip ahead to the styling part. But, if you aren't sure what to use or why, you'll appreciate her explanation.
She also uses a curling wand for her style, too, so make sure you have one handy before starting this video.
If only doing what she says would make us all morph into her – amiright?
Joanna and her orange flat iron get thee most perfect beach waves out of her shorter hair.
Just goes to show that you can do most looks you want, regardless of the length of your hair.
She also has the most mesmerizingly blue eyes ever.
5. The Perfect Loose Waves Tutorial | Allana Davison
What I love most about this video is that Allana uses a traditional curling iron to achieve this look.
A woman after my own heart.
I'll use a curling iron over a curling wand any day of the week!
Can I get an amen?
Plus, her hair is medium length and looks fine to normal thickness, which I think represents the majority of people, so it's a good, relevant example of how we can make the beachy waves happen.
No hair tutorial post would be complete with something from Kate and her blog, The Small Things Blog.
She is, without a doubt, my favorite hair stylist vlogger.
This particular look will get you volumized beachy waves – if you want something that has a bit more lift at the root.
And, bonus, she also uses a curling iron. #SCORE
7. Sleep-In Ponytail Beachy Waves | Shonagh Scott
What an inventive idea! Shonagh creates gorgeous beachy waves in her super long hair with her sleep in braid method!
The post is also sponsored by IGK, which you might know is one of my favorite hair care lines, since I've mentioned their products in most of my hair posts.
This idea would be a really great option for you if you shower at night and want to be out the door faster in the morning.
8. Easy Beach Waves for Short Hair | Aspyn Ovard
Over a million views on this hair tutorial, because Aspyn is adorable and her hair tutorials are bomb.com.
She also covers how she keeps her blonde hair super white, but if that's not relevant to you, just scroll ahead to get to her tutorial.
Her explanations are very thorough, too, which makes this video extra accessible for beginners.
9. Beach Waves, Mermaid Hair Tutorial | Jess Southern
Jess calls this the "Victoria Secret Hair Tutorial" – which is pretty much why I clicked on it at first.
I mean, if a 10-minute tutorial can give me hair like a Victoria Secret model, SIGN. ME. UP.
She uses a curling iron, but leaves the clamp up – which is something I've seen before, but haven't mastered.
After styling, she does spend a while fluffing and playing with it to get it perfect. You don't have to watch all of that, although it's nice to see the reality that these hair vloggers do take that kind of time to get the right look sometimes.
This is such a creative way to use a flat iron to create beachy waves.
I love this idea and can't wait to try it. With this version, you don't need to flip or roll the hot iron backwards to get the perfect curl.
I think this method would be much easier on the wrists!
16 million views of this short 1-minute video – so I feel like we are finishing strong with this one!
****
Have you tried any of these ways to get perfect beachy waves?
If you have any tips or tricks to share, add them in the comments below!
Oh, and if you love watching hair tutorials, check out my other hair tutorial posts:
Have a fabulous day,
E