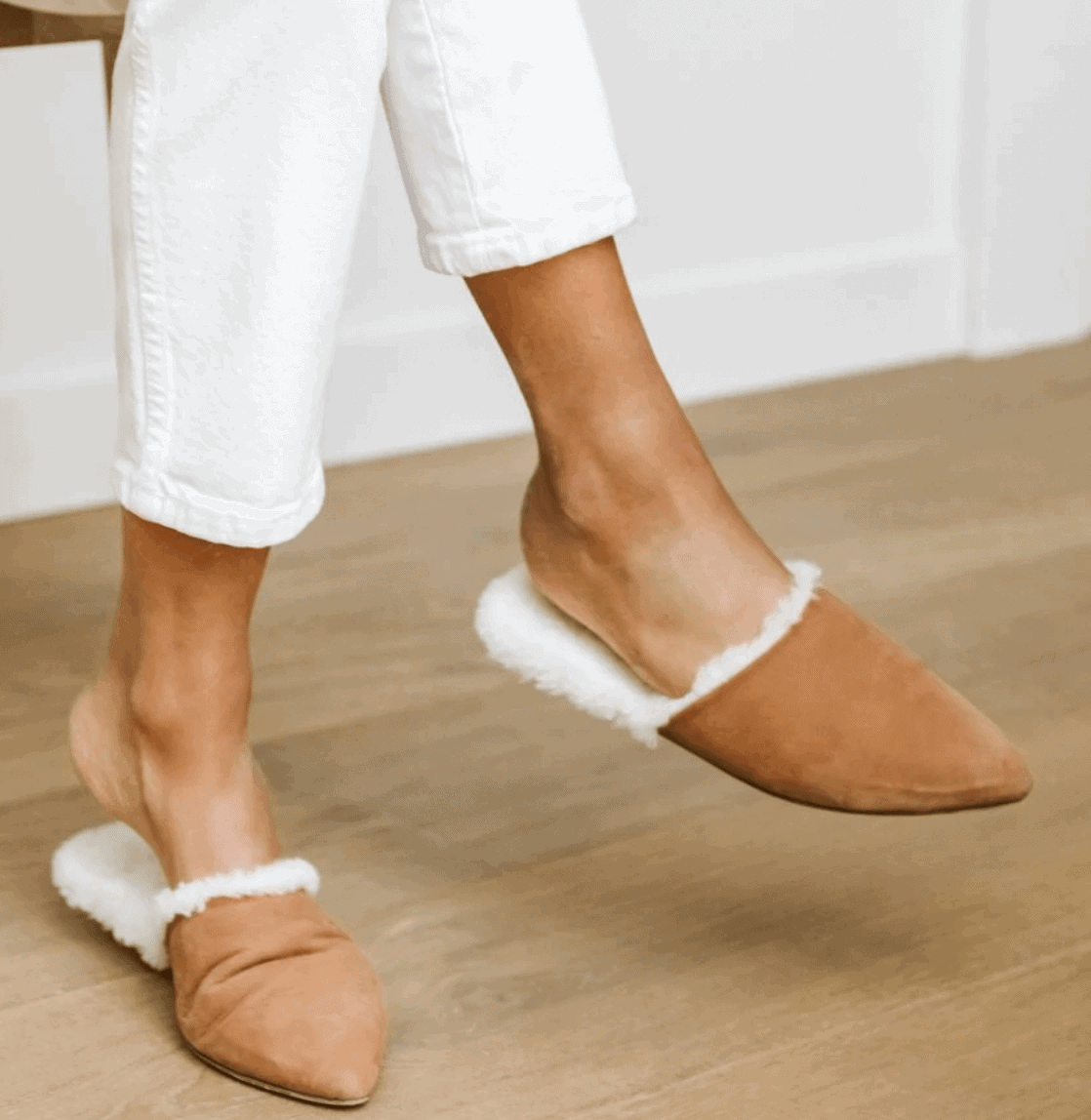 I've admired Jenni Kayne's effortless cool style for a long time. Her mules, in particular, are divine. They just look like the kind of thing you could wear all day comfortably, feel like you're in your slippers, but still look put together. That is pretty much my personal style in a nutshell, really. I'm certainly not competing with the impeccable style of fashion bloggers over here.
So, when I saw Jenni Kayne's shearling lined mule, I really, really wanted to click #AddToCart. But, the price held me back.
Luckily, I have a special Fab Deal for you today. We are taking a short commercial break from home decor for a style deal that will knock your socks off. But don't worry – in these shearling lined mules, you won't need those sock anyway.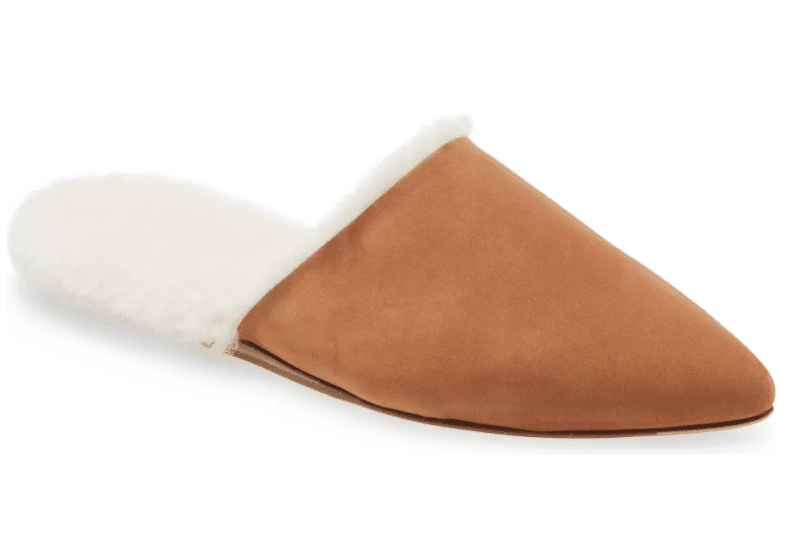 Here's the original. A super cool ultrasoft sueded exterior with a low-profile, flattering silhouette paired with a genuine shearling lining.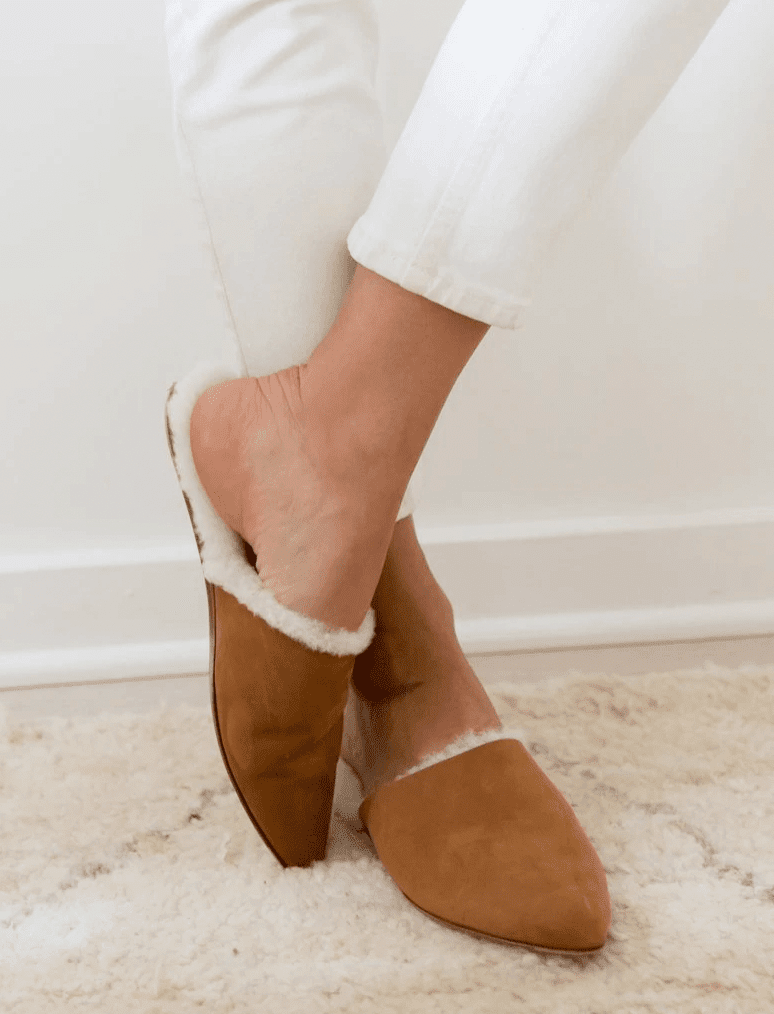 Think: UGG meets MULE. It's a good pairing, friends. These look like something I could live in 24/7. And, since my feet hurt pretty much all the time, I could be seriously down with wearing something that looks like a fancy pillow.
But, priced at $425, it's out of my reach (and maybe yours, too). I'm sure they're worth every penny – but if that's not where you want to spend your pennies – I've got great news for you.
If you do want to make the splurge – you go Glen Coco – this one is for you: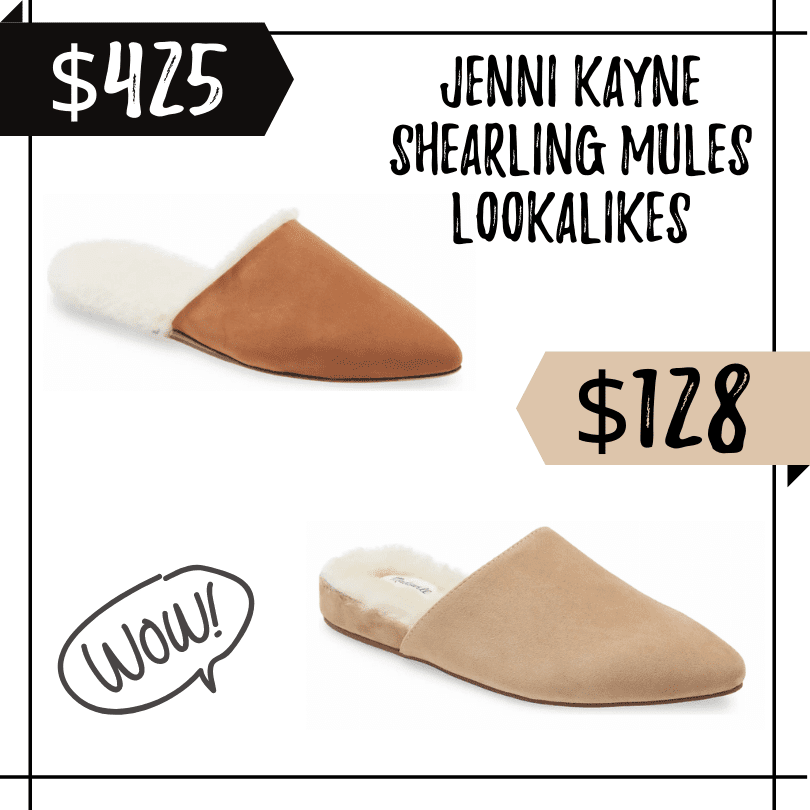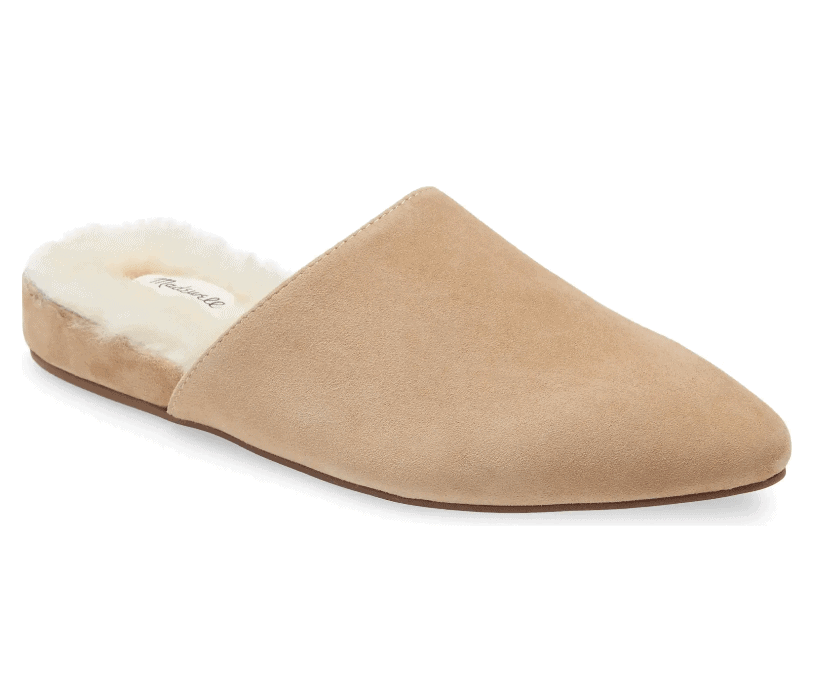 Or, what about these? Similar silhouette, similar materials, similar design – for 1/4 of the price. The suede is a bit lighter, which I actually like, because it's going to be even more neutral and go with everything.
As we head into spring, I start feeling like I need to lighten up – literally – and start trying to wear a little less black. So, sometimes I mix it up and wear something lighter or mix in lighter shoes to give it a pop.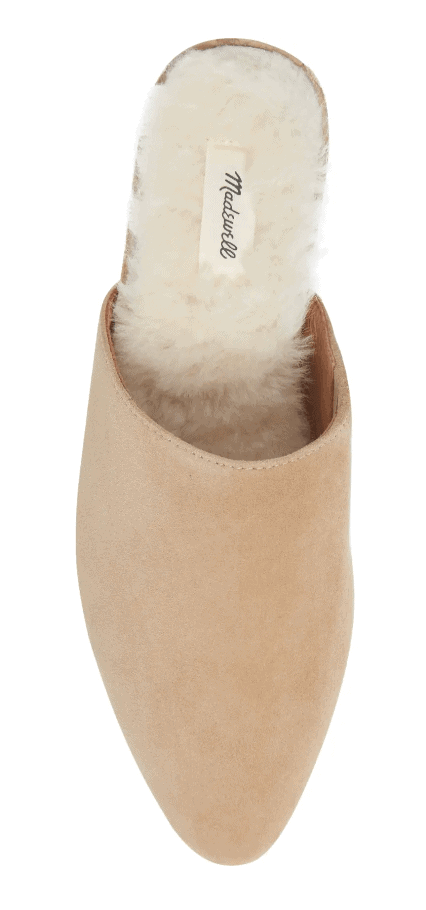 Plus, Madewell makes a lot of mules and has really mastered the style. People go gaga over them. I really don't think you'll be sacrificing style or quality by going with this version.
$128 at Nordstrom and currently on sale 20% off at Madewell with code FLASH
How To Save Even More:
PSA here, if you're not already using Rakuten on all your purchases, why? I've gotten $500 in cashback just this last year for using Rakuten on purchases I am already making. At time of posting, Rakuten is offering 20% off orders of 100+, 1% cashback at Madewell and Nordstrom. This is on top of any deals you're getting on the sites. So, if you don't have a Rakuten account – click here and get one started. You'll also get $30 cashback on your first purchase of $30 or more, which these shoes certainly qualify for.
More Fab Deal$:
Looking for more great deals? You might love these posts:
Thanks for reading, friends.
Have a fabulous day,
E