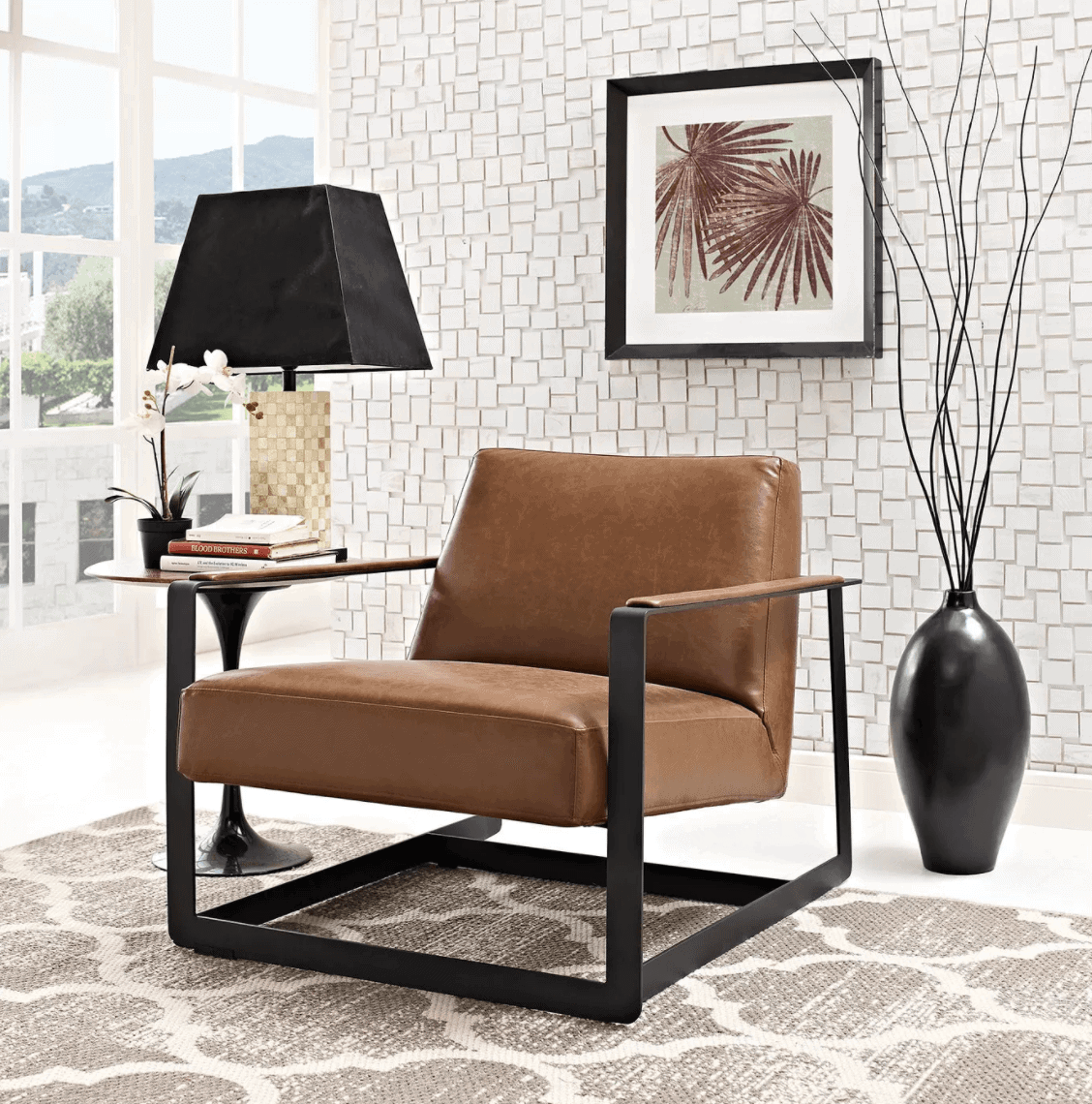 There's nothing quite like that super cozy leather chair that you can kick back in, put your feet up and read a good book until you fall asleep.
Someday, when my kids are older, I'll be transitioning the play room into an office, sitting room, and I have big plans to put some super comfortable leather chairs in there.
I love the Arhaus Sarlow Leather Chair. It's a more modern take on the leather lounger, but still has padded arm rests. I've seen a lot of accent chairs lately with just thin metal bars for the arms and that is not my jam. No, sir, I like something soft to rest my arms on. Of course, Arhaus thinks of everything and the Sarlow is elegant and inviting.
But, the price may not feel so inviting. Luckily, there's a lookalike you'll want to sink right into.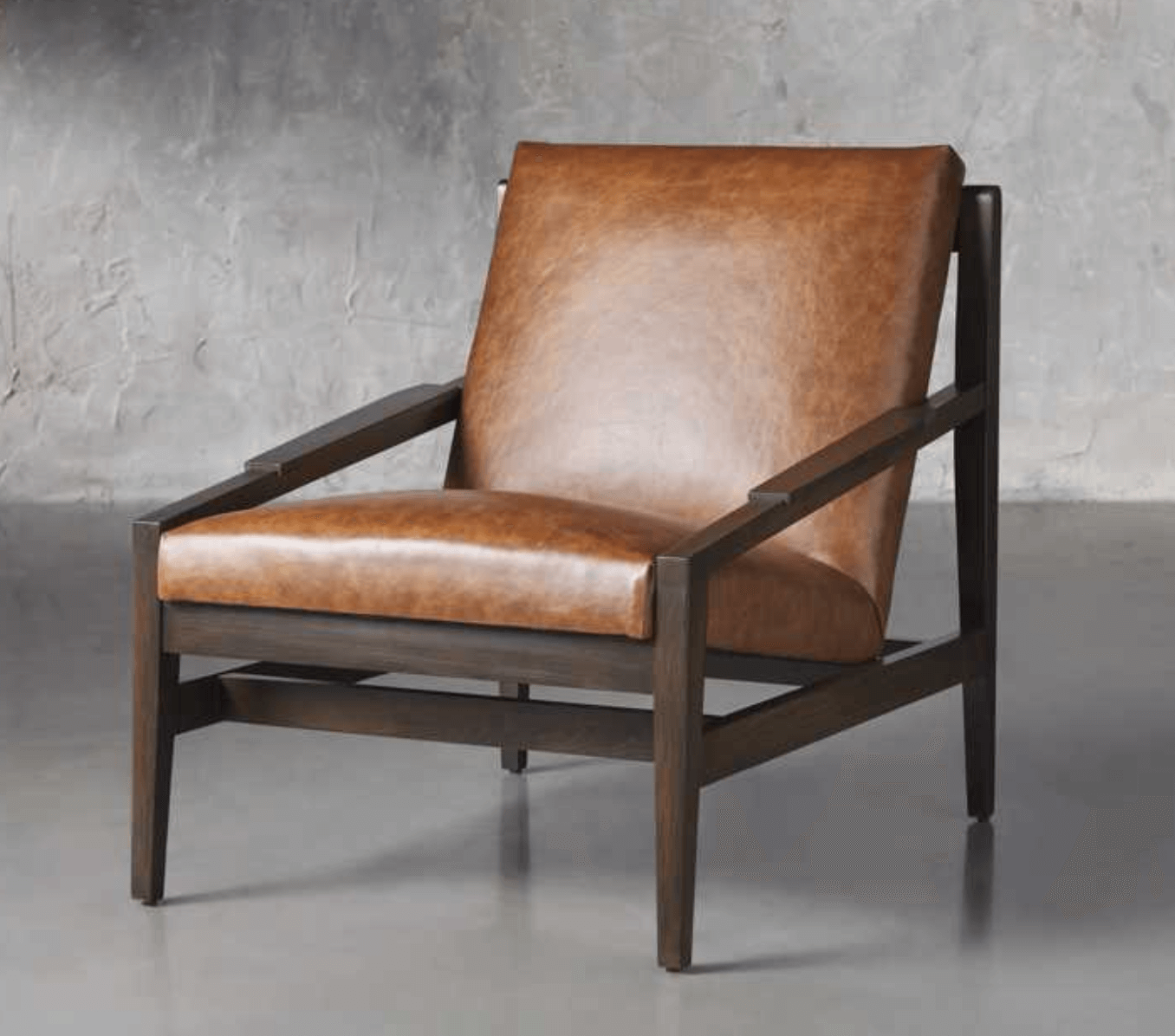 *Affiliate links are used, which means at no cost to you, I may receive a commission if you purchase through my links. Thank you!
This handcrafted, upholstered chair is made by artisans in North Carolina. A streamlined design built from solid ash wood with a rich brown finish. The exposed frame is complimented with the softness of a soft hand-finished aniline leather.
Yup, I'd curl up in that.
Regular price: $2499, on sale for $1699!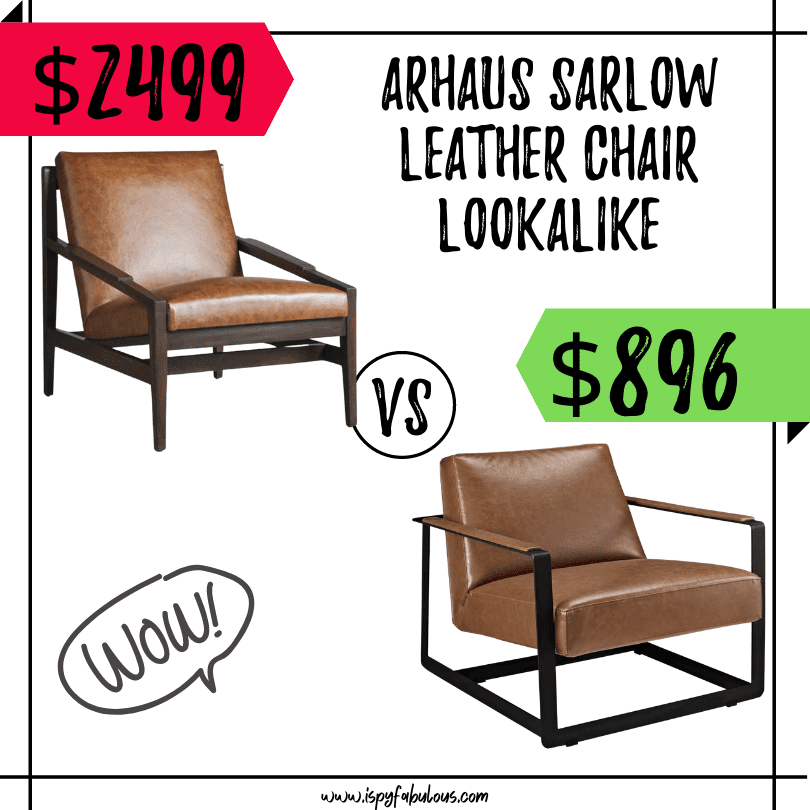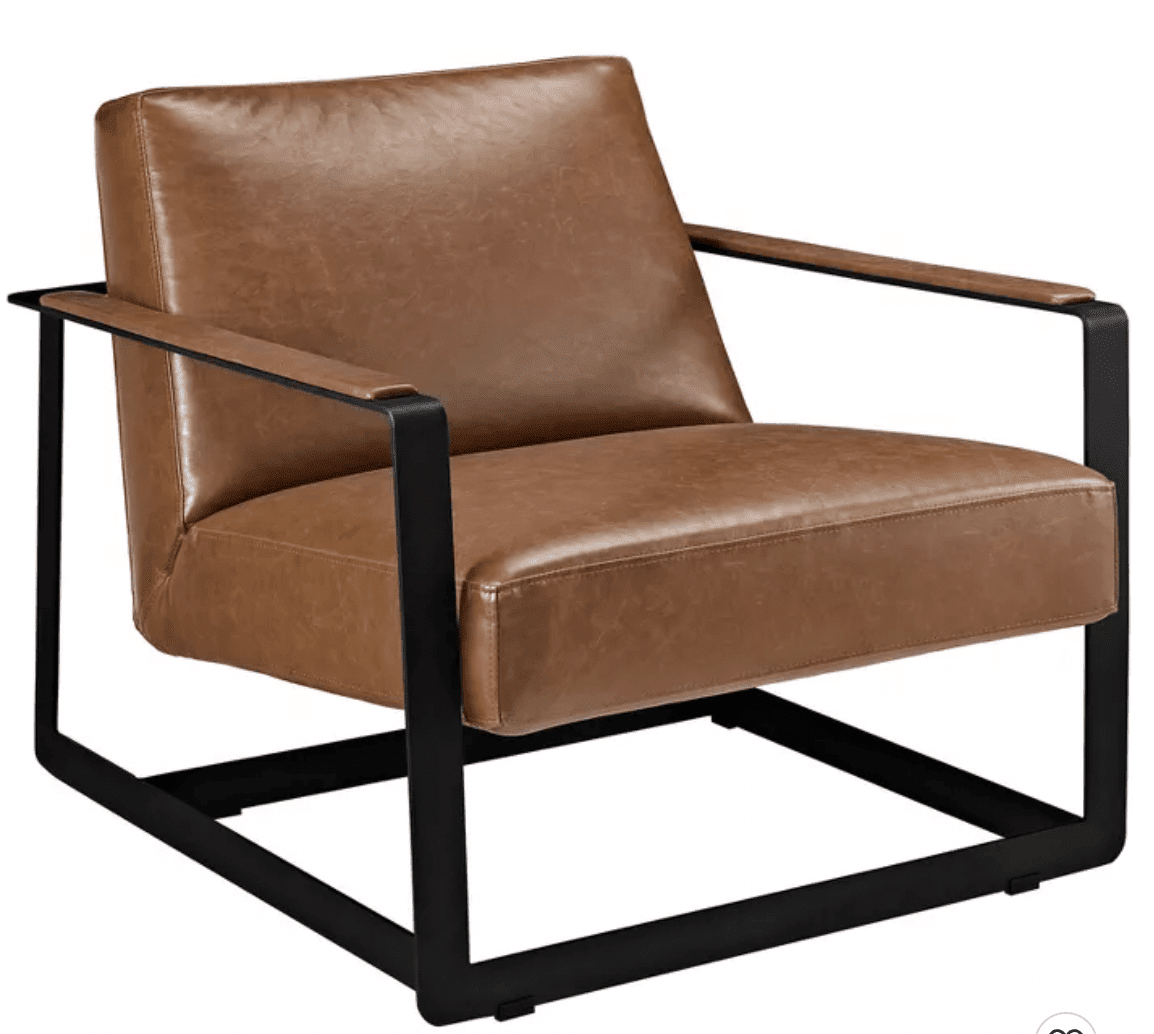 Oops, there it is! A very similar design by Modway for less than half the price! This one uses faux leather, which just might be your preference anyway, but a very similar seat design and angle. The minimalistic, but structural, frame is stainless steel, so it's going to be solid.
And, padded arm rests finish the look for a piece that has a very similar vibe to the Sarlow, with a much more affordable price. This chair is definitely nook worthy – with a throw pillow, blanket, side table, soft light and a good book? Yes, please.
I happen to actually really love the frame design on this one and think it would look really cool in a set of 2 across from a sofa.
How To Save More Money on Home Decor:
No doubt about it: decorating a home is expensive. One way I save money on almost every purchase I make is by using Rakuten. I've gotten over $500 cash back in just the last year on purchases I was going to make anyway. So, don't forget to use Rakuten if you're making purchases online. They also run deals for new referrals where you can get $30 cash back after making your first purchase of $30 or more, so you can save even more if you're new to using them. Sign up here.
More Arhaus & Other Deals:
I seriously love looking for ways to have the life I want for the price I can afford. I'll never forget walking through Homegoods after we had bought our house. I liked the button tufted back upholstered chairs that were all the rage, but couldn't find them anywhere for less than a few hundred bucks each. I needed six and couldn't spend 2k on chairs. And then, there she was, the perfect dusty grayish blue button tufted back upholstered chair in the furniture section. But could there be 6? Was it possible? Sure enough, between the 3 on the floor and 3 in the back, they had exactly six of these beautiful chairs. It took me 3 trips to get them home in my car, but it was so worth it. I got them at $99 each, saving hundreds of dollars, and getting exactly the look I wanted.
Moments like these inspire me to keep sharing these posts. Arhaus is a design giant right now. They have INCREDIBLE style and I would love nothing more than to fill my house with their designs. Good news, you can get the same look and feel without going broke. Check out these posts:
****
I hope you found exactly what you were looking for!
Have a fabulous day,
E