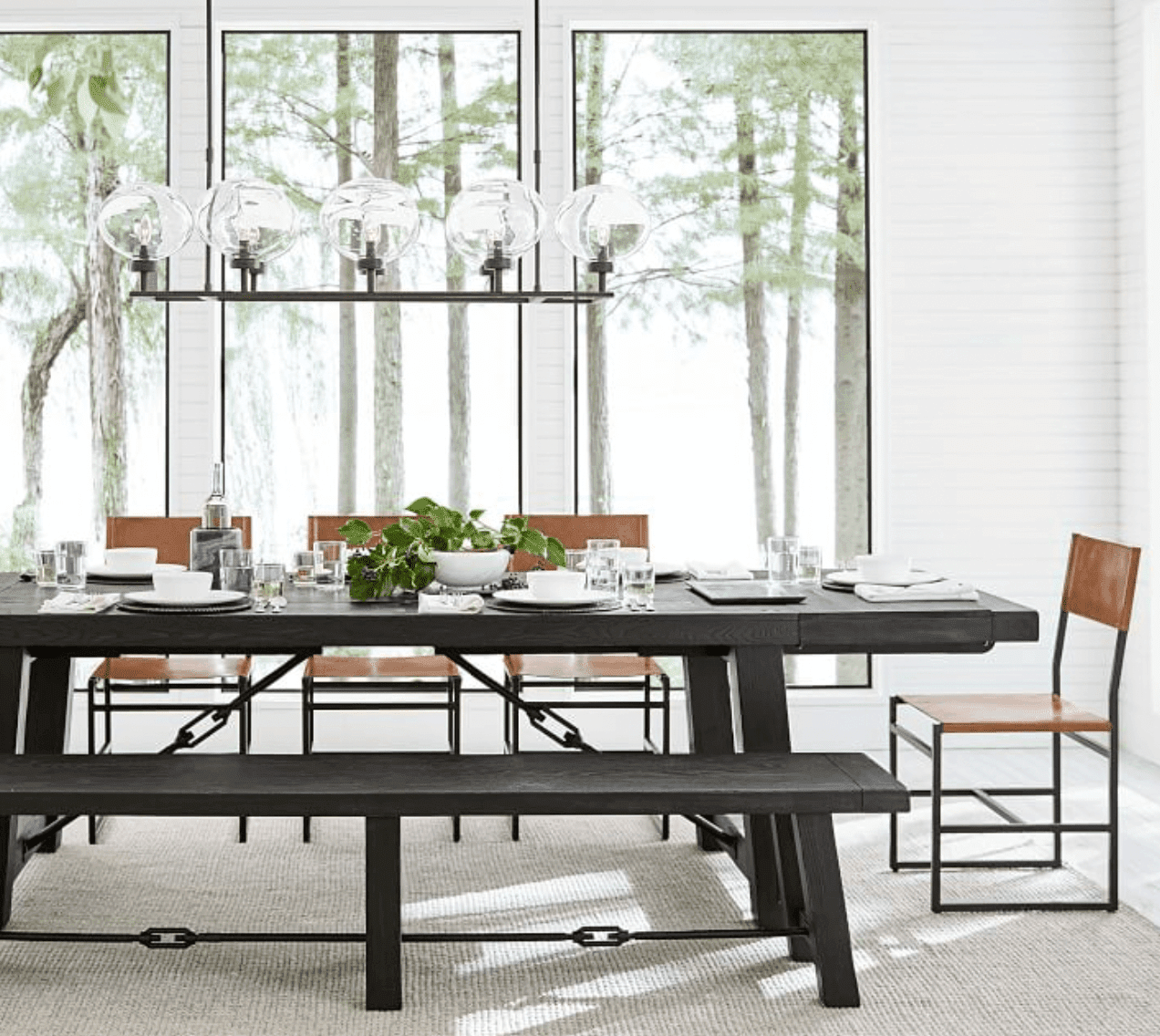 Awhile back, I shared the gorgeous Pottery Barn Hardy Leather Bar & Counter Stool. It's such a streamlined leather design that is so much less heavy than most leather furniture.
So, when I saw the coordinating Hardy Leather Dining Chair, especially the way that Pottery Barn has styled it, I was immediately in love.
But, what if you love the look, but not the price? Sure, it's not a huge splurge, but when you'll need an average of 6 chairs or more, it can really add up.
Then, I saw the lookalike. For 1/4 of the price, you can really get a similar look for much less. Let's take a look at the original first!
*Know that affiliate links are used below, which means at no cost to you, I may receive a commission if you purchase through my links. Thank you!!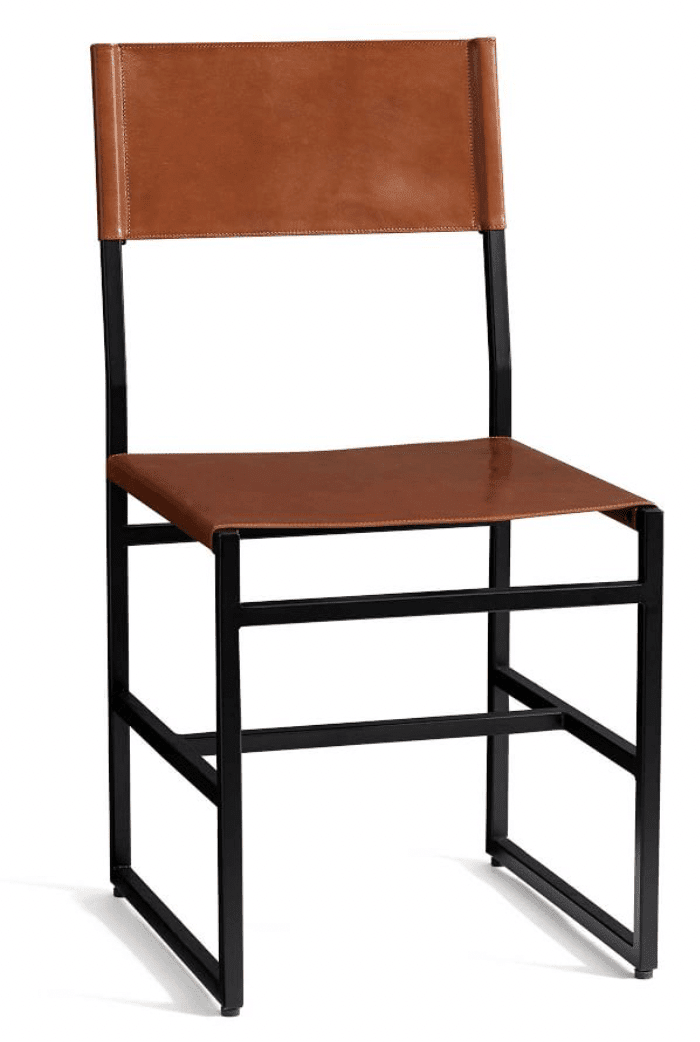 A true work of art, this dining chair uses a leather sling design for a very minimalistic, streamlined look that still benefits from the warmth and quality of a leather chair.
This one is available in 5 colors, with this one being the Bronze/Saddle Tan Leather with dark bronze/black frame. The bronze and bone colored one is also so incredibly chic. The base is designed super well and is going to be sturdy, supportive and last for years to come, without being bulky and clunky. I am seriously obsessed with this chair and desk combo below: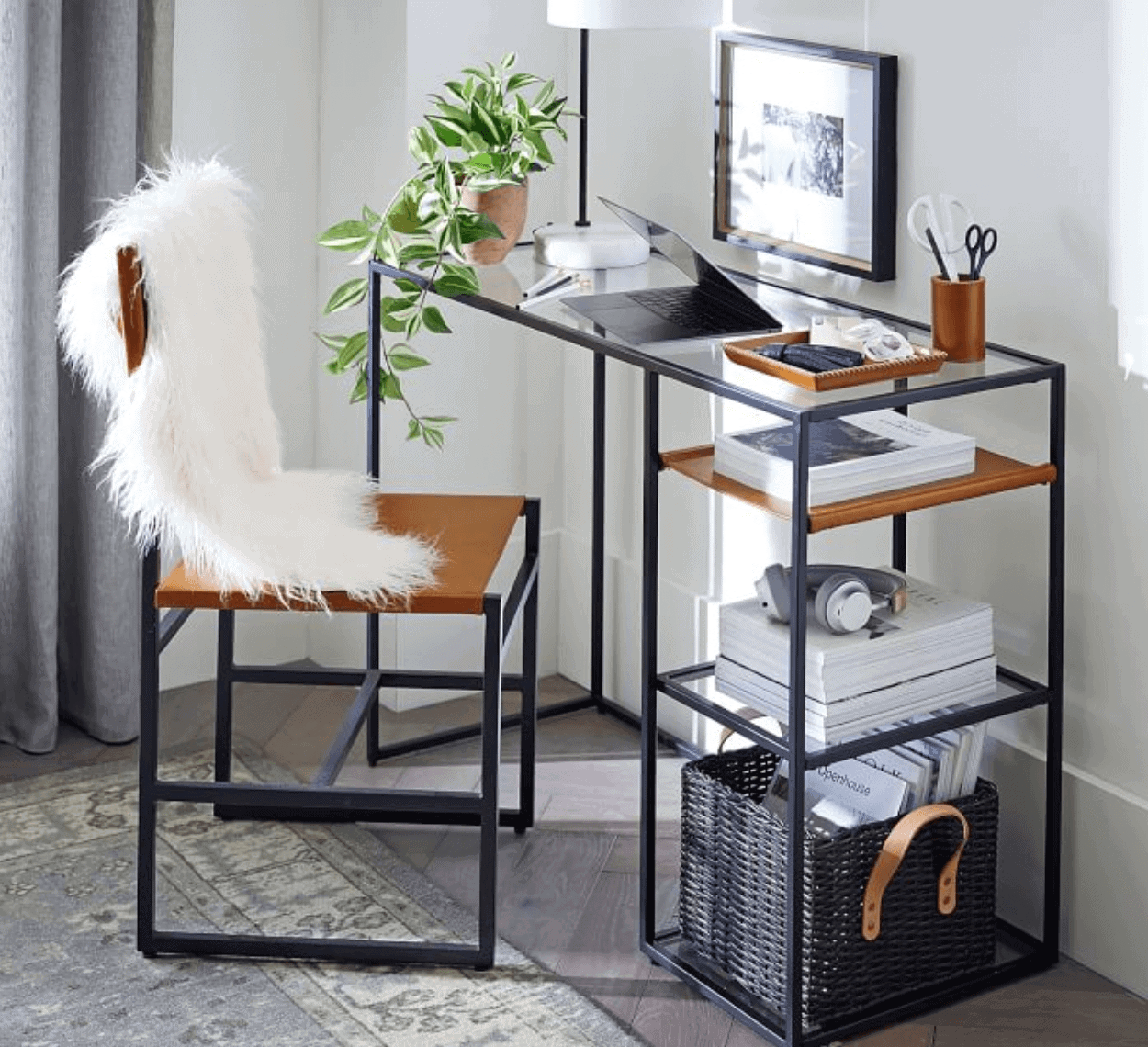 Priced at $399 each, it's not a huge splurge, but it certainly adds up when you need a whole table of them.
Still if this is your dream chair and you can afford it, you go Glen Coco. Snag it here.
But, if you're here for the dupe – just keep reading. It's coming atcha in 3, 2, 1…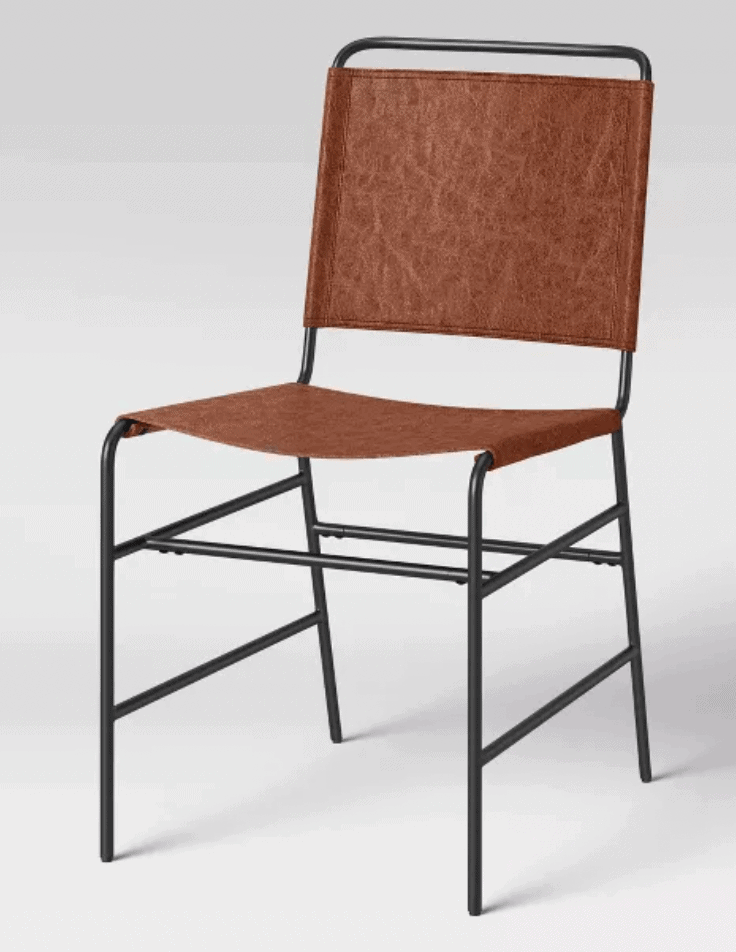 Oh, Target, how I love thee. Let me count the ways…. this leather sling chair being one of them. WOW! I love this design so much. I cannot believe what an incredible Pottery Barn dupe this is.
I've bought a lot of furniture from Target over the years and it's always outlasted my interest in it and sold quickly for a good price. These have great reviews, so I feel like they are probably going to be the same.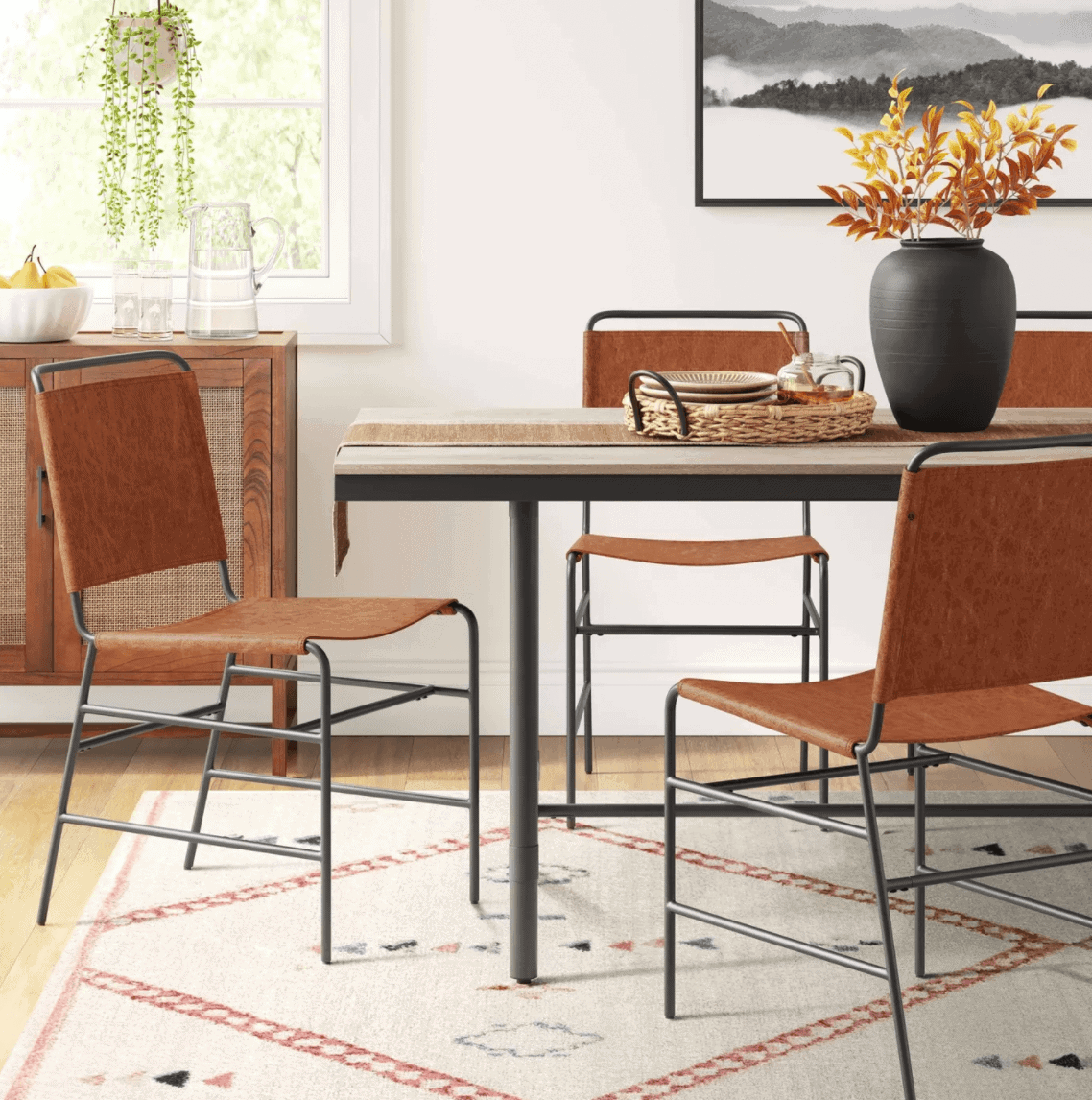 This design is available in 2 colors, a tan leather similar to the PB version and a black on black version. These have a similar look, but an even more minimalistic frame, which has a very light look and feel.
Priced at – you won't believe this – just $90 a chair – you could get a whole table of these for the price of one Pottery Barn chair shipped. Unbelievable.
Don't sleep on this deal. There's no way to know how long Target will have these in stock.
How To Save More Money on Home Decor:
No doubt about it: decorating a home is expensive. One way I save money on almost every purchase I make is by using Rakuten. I've gotten over $500 cash back in just the last year on purchases I was going to make anyway. So, don't forget to use Rakuten if you're making purchases online. They also run deals for new referrals where you can get $30 cash back after making your first purchase of $30 or more, so you can save even more if you're new to using them. Sign up here.
More Fab Deal$:
I seriously love finding great deals, so I can have the look I want for the price I can afford. Here are just a few more deals on the site (there's tons more):
****
Thanks for reading! I hope you found the chair of your dreams today. Come back soon for more great deals.
Have a fabulous day,
E