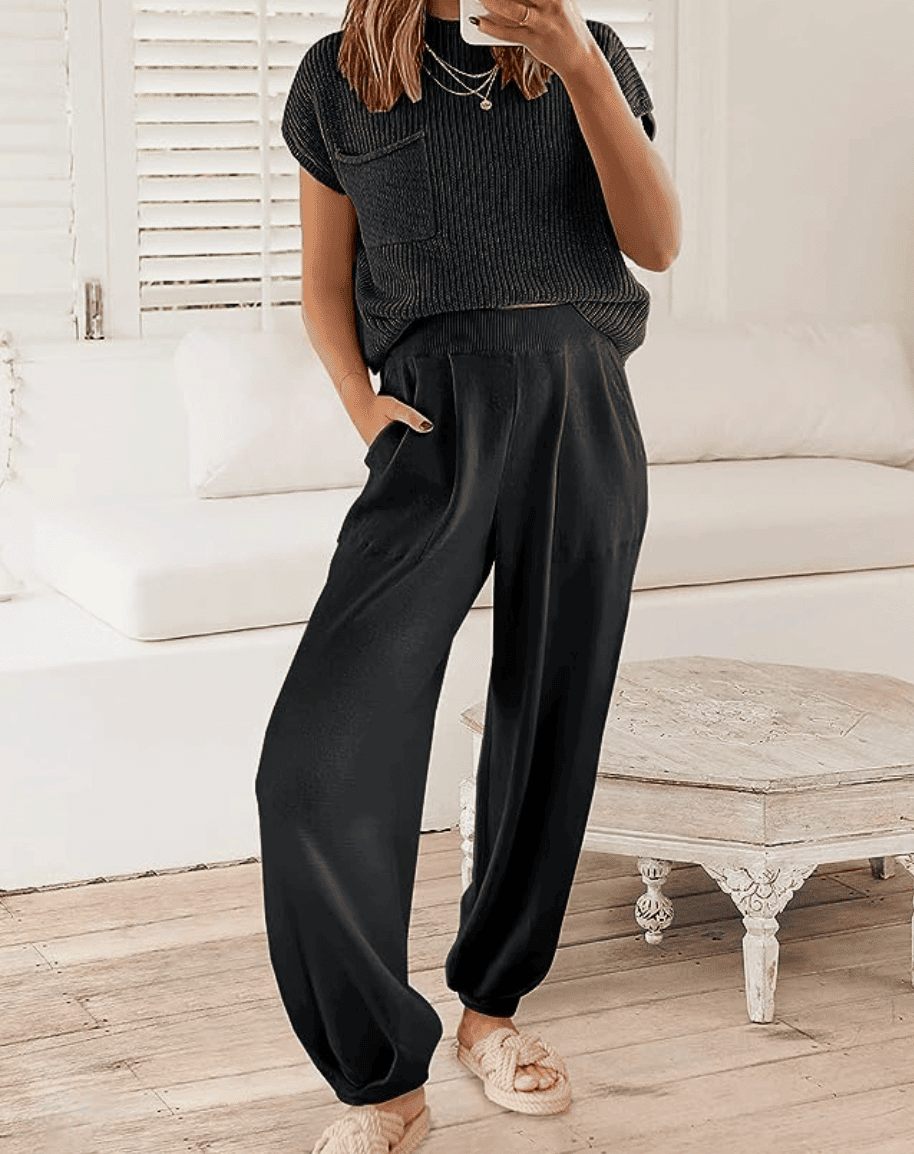 Does anyone do effortlessly chic better than Free People? I don't think so. Their slightly more refined bohemian style is all about being comfortable, while still looking pulled together.
Their Freya two-piece lounge set is a perfect example. A slightly cropped sweater top is paired with pleated, soft lounge pants for a look that has shape, texture, design, but feels like pajamas.
But priced at $128, it may not be in your wheelhouse for one outfit. I feel you. I spend my days chasing after kids (and sometimes the dogs, too) and while I love the look, it's a steep price to pay for something I'll wear in the school pickup line.
If you've been looking for a similar look for less, check out this similar set. Or, maybe seeing the save option will convince you that the Free People one is for you. Either way, you're going to look cozy and cool.
Free People Freya Sweater Set: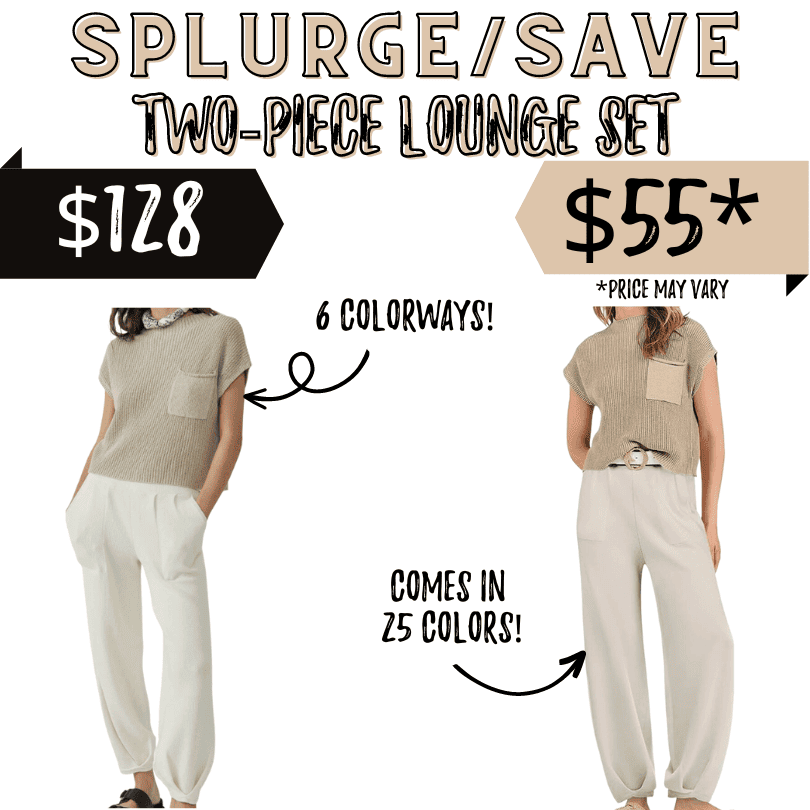 The Free People Freya set is adorable, no doubt about it. Since posting it on Instagram, it's now available in 15 colors and 5 sizes (XS-XL). To learn more, check it out here:
The save option has a similar look, with some slight differences. It's now available in 26 colors and 6 sizes (XS-XXL). To learn more, check it out here:
*Depending on time of posting, these prices and options may be different. Affiliate links are used here, which means at no cost to you, I may receive a commission if you purchase through my link.
Both of these sets are really cute and would be an easy throw-and-go outfit that looks pulled together. If you're looking for more splurge or save posts, check these out:
More Splurge or Save Fashion Posts:
Hope you find what you're looking for today!
Have a fabulous day,
E