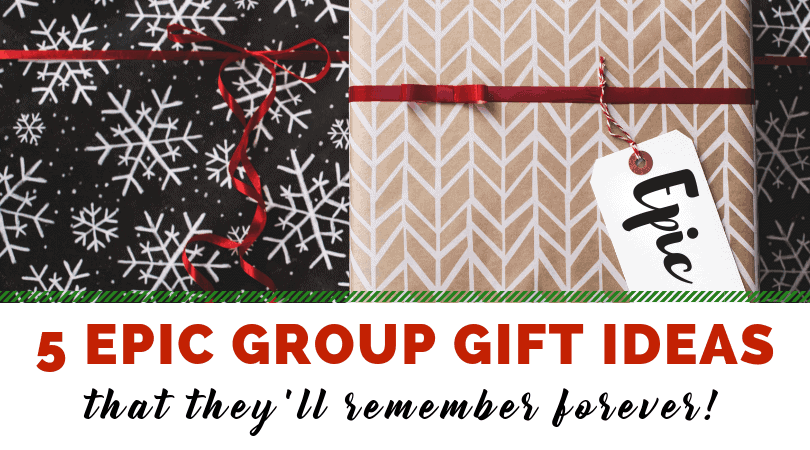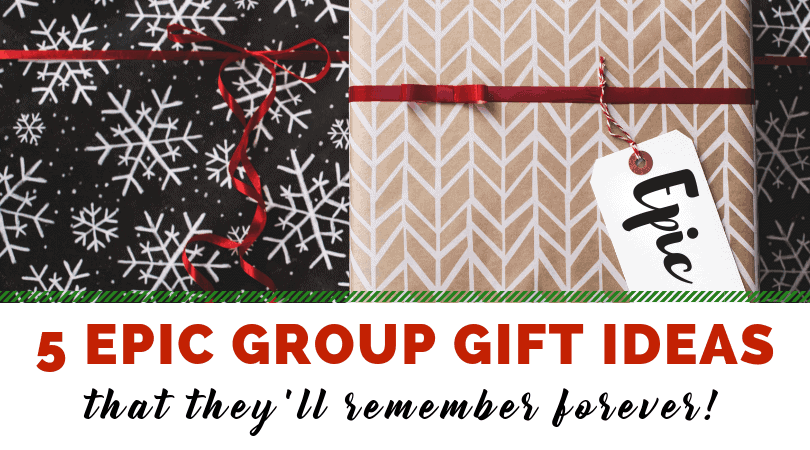 Clearly lists like this are where I excel. I'm like a machine – I can't stop writing them.
I've now given you gift guides for him, for her, for the kids, for blanket lovers, and for subscription boxes that will take care of EVERYONE on your list – and now, the chupacabra – the big fish – the creme de la creme.
Prepare yourself for...The Epic Group Gifts They Will Remember Forever.
Most of these are the product of Christmases past, with a couple on the list for the Christmases of the Future.
But, all of these will bring your crew together to create the kind of magical Christmas memories we all want to have. These ideas also offer a variety of price points – because the best memories do not have to be expensive, people!
Here we go….
1. Nerf Gun Battle

This is not the nerf battle of your childhood. No, no, no.
In this rendition, every person in the group that will be together for Christmas, opens the same Nerf gun at the same time. Then, the adults all pitch in for a bunch of extra ammunition.
Then, it's game on.
Fort building is necessary. Espionage is encouraged. Laughs are guaranteed.
Go make some memories, folks!
2. Inflatable Bumper Balls
I told you – I take making memories very seriously!
So, if you have not bought Inflatable Bumper Balls – who are you?
Many moons ago, when I used to babysit my cousins, we would smash as many pillows in to our clothes as we could and then run into each other. It was hilarious. It brought us together (quite literally).
Now, they have inflatable sumo suits for that sort of thing. But, unless you're in the market for a $500 group gift (and, hey, no judgement, that would be amazing!), then you can replicate the idea with THESE or THESE or THESE.
3. Glow-In-The-Dark Games
It gets dark early – but nobody is going to bed at 5. Now, you won't be cooped up indoors all night because (weather permitting) you'll be happier than ever to see the sun go down now that you'll all have THESE.
Or, turn your backyard into the coolest lazer tag place with these:
Don't like swords or guns? No problem. Here's some more EPIC. GLOW. BATTLE. IDEAS:
4. Gingerbread House SHOWDOWN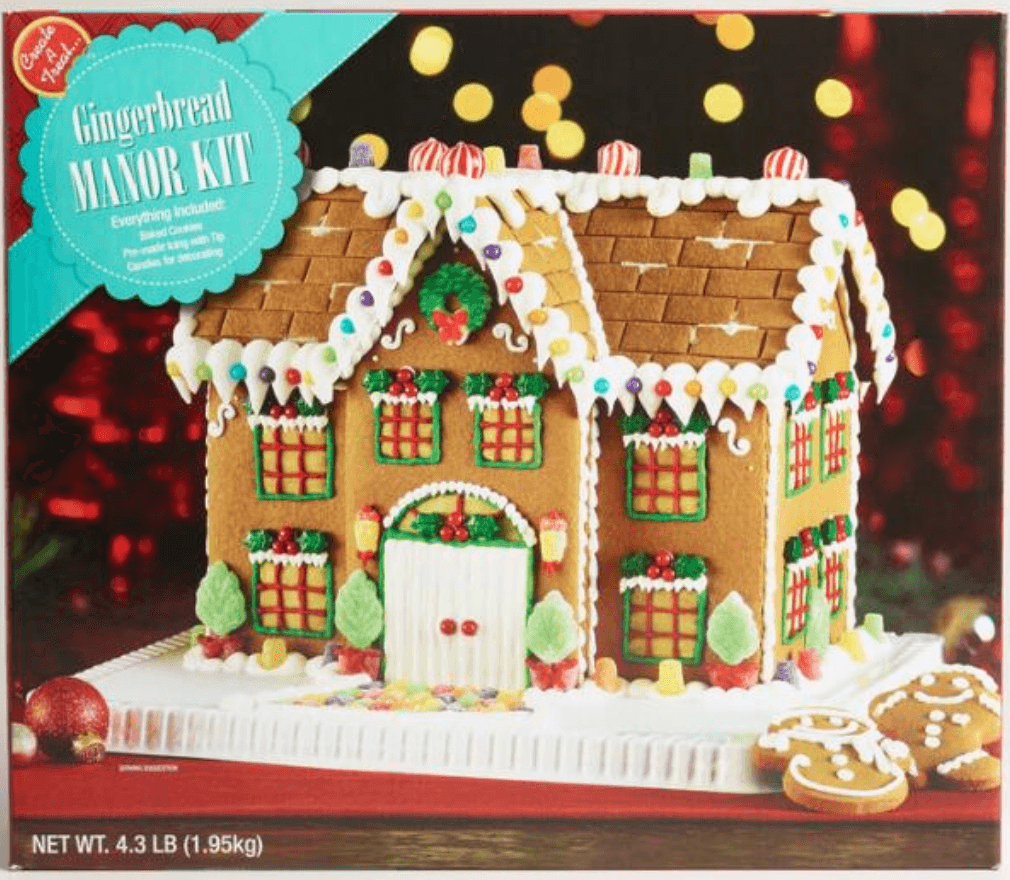 This one is hysterical. Over ten years later and we still cry when we retell the story from when we did this.
Basically, you pick a really fun looking gingerbread house kit – enough for everyone in your group to work in groups of 2. I really like the ones that Cost Plus World Market has each year. Target doesn't disappoint, either.
Then, divide how many people will be together and divide by 2 = how many gingerbread kits you will buy.
Separate the groups so no one can see what the other teams are doing – but hopefully you can hear each other (because that's the funniest part).
You may want to set some ground rules, like:
Try to look like the picture
Cannot use any additional resources for decoration
Cannot use any item to support the structure that was not included in the kit
But, like any other set of rules – these will be broken.
Was it my team that tried to sneak a Pepsi can inside the house to offer some structural integrity – only for the house to completely collapse, exposing this attempt at cheating, during the judging round? #guilty #notevensorry
And did we repeatedly hear my mother telling my sister, "STOP EATING THE FROSTING!" while she was trying to build the house? #YUP.
Expert Tip: Try to pair up groups to bolster the skill level of the young ones – although don't discount how helpful those little hands can be. My oldest brother and younger brother won by a long shot because my little brother could set those tiny little candies in a row without messing anything up.
Think about it: if you're building something like this one…. you need to think strategically about your team: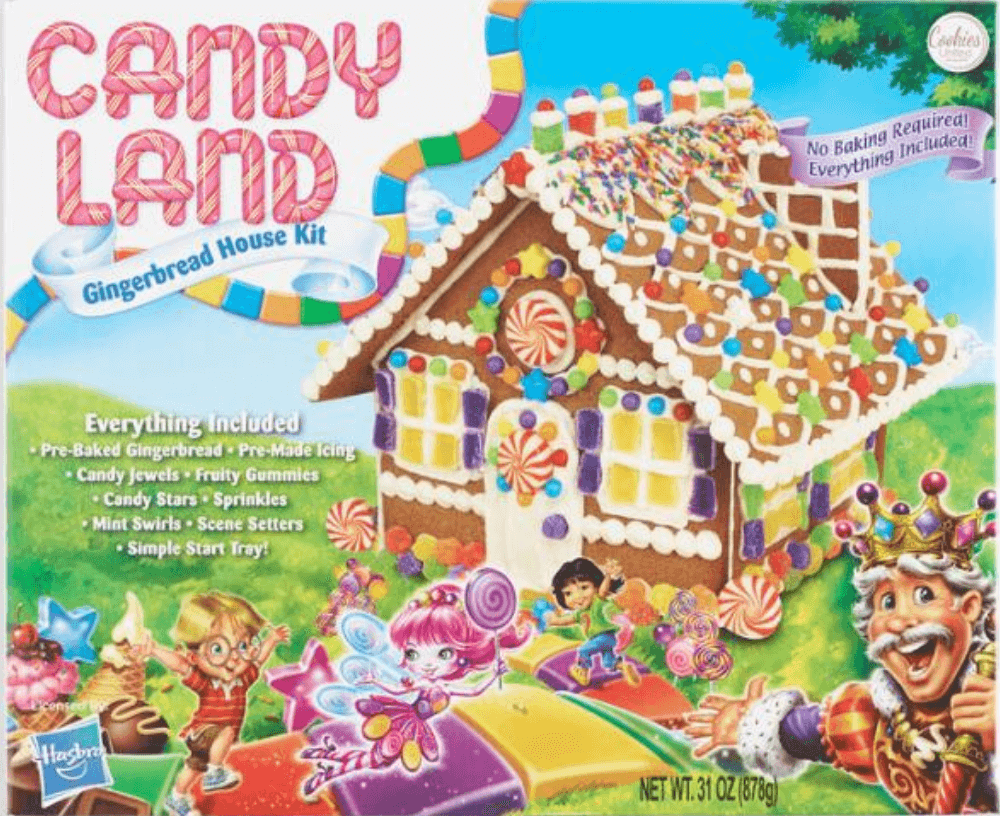 Those little candies are small, you know what I mean?
5. Ridiculous Slippers
This is such a great idea. Gives you so much bang for your buck.
For this, you want to find each person the absolute most ridiculous, most hilarious pair of slippers you can find.
It's like the ugly sweater contest for feet.
There is actually a market for this kind of thing, so you can find them online at places like this or this.
Or, just keep your eyes peeled, work as a group, and when you find those golden nuggets in a bin somewhere – forgotten and cheap – snatch them up and give them a good home.
Seeing your whole crew run around all day with silly foot decoration will bring endless smiles and giggles. Trust me.
I mean, just think about your grandma walking around in a pair of these:
****
There you go – 5 awesome group gift ideas to get you started.
I know, I know – #mindblown, am I right?
But, the sky is the limit. Come up with some of your own and report back so the rest of us can enjoy them, too.
Hope you find a group gift that creates those special kind of holiday memories you'll talk about for years.
If you're looking for more gift guide ideas, check out these lists:
Have a fabulous day,
E