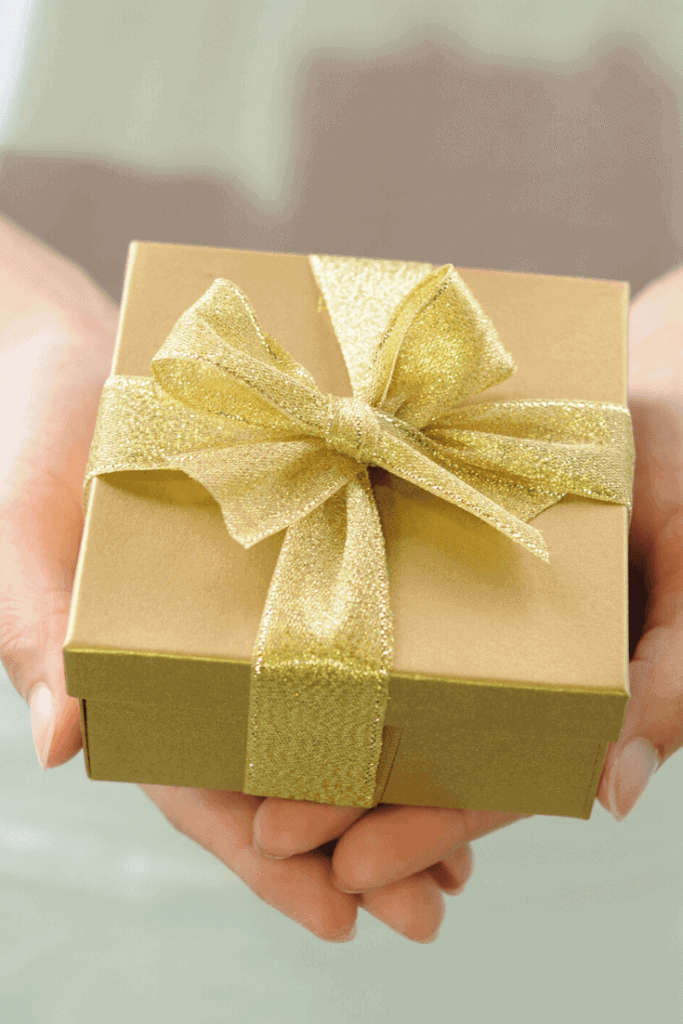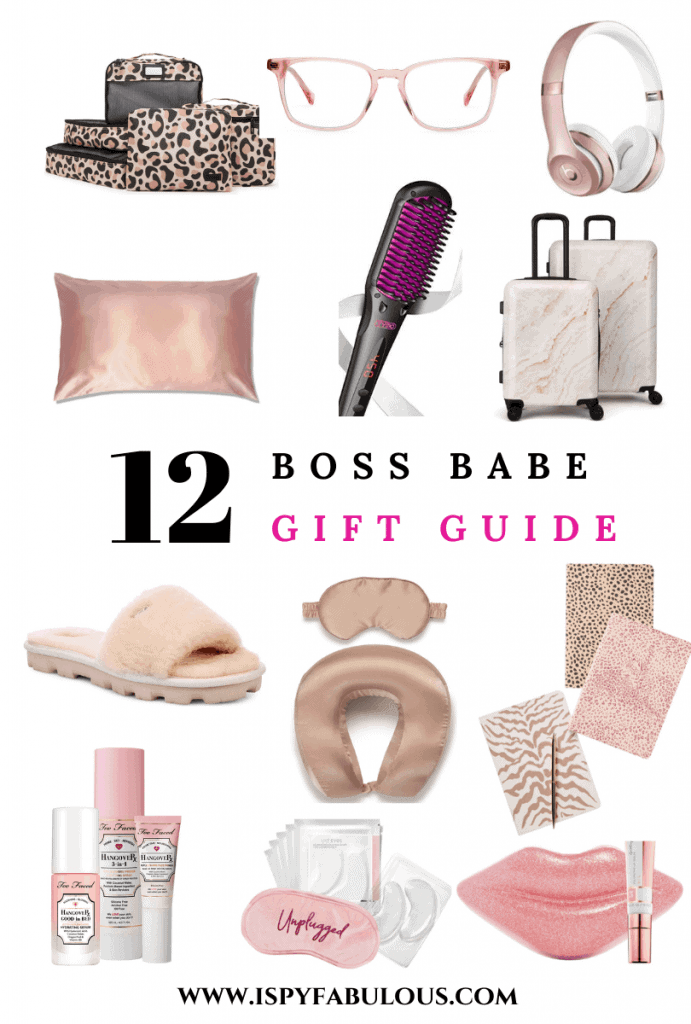 Shopping for the boss babe friend in your life is easier than you might think.
Sure, she might seem like she has it all, but there are definitely some gift ideas that would make balancing everything she does a little bit easier.
So, get ready to impress the hustling friend in your life – because you've got this year's gift in the bag.
#AddToCart
Let's dive in to the gift list! I'm sure you know, but affiliate links are used. This has no effect on my selections, but it does mean I might receive a small commission if you make a purchase through my link.
Know a traveling boss babe?
Help her stay organized with this super highly rated Calpak set in an adorable and trendy leopard print.
Show her you care about her eyes by picking her up a pair of these super chic blue light blockers.
She won't have to sacrifice on style, because Felix Gray has the cutest glasses around.
These will transform the work experience for the laptop loving boss babe. With incredibly high quality sound, these are as comfortable to wear as they are practical. They are much more comfortable to wear for long periods of time than ear buds.
These rose gold are my personal favorite – and on a great deal right now – but there are so many options here, so you can find one that fits your favorite lady boss.
A thoughtful gift that says I care about your skin and hair, lol. Silk pillowcases help preserve your hair style and also protect your skin from aging.
If you find the price of these a bit steep, consider this dupe from Amazon with rave reviews!
Okay, this thing is so cool. It's actually one of my favorite hair tools in a long time. I talked about it so much, my cousin bought one and now she talks about hers all the time, too.
Basically, it's a brush you run through your hair and it straightens it without flattening it. It's anti-scald, so if your hand accidentally touches it, you're not going to burn your hand. Just a great hair tool for an affordable price.
If you're going to travel, do it in style. Give your best girl boss a set of well-made, highly reviewed suitcases like these.
She can't be dressed to kill 24/7. A pair of super cozy slippers says – it's okay to rest, too.
Maybe rest happens on the go – with a silk eye mask and neck pillow designed for sleep in transit.
Every boss babe I know is an avid notetaker.
These three notebooks will give her a purse-sized notebook to jot down her plans for world domination.
Nothing is more annoying than your makeup cracking before you do.
This set gives her a primer, setting spray and hydrating serum by one of the best in the biz – Too Faced.
Help her unwind, with an eye mask and collagen-infused undereye gels set, so she can wake up looking more refreshed than ever.
BeautyBio has created some of the most innovative skincare products on the market today.
This lip plumping serum will give your favorite lady boss a plumper pout with a kick of sparkling rose flavor.
****
I hope these ideas inspire you to come up with the best idea for your favorite boss babe.
Think of ways to make her daily life easier or more comfortable and she will love it.
Looking fore more gift guides? Gift guides are my jam. Check out these other posts:
What are you buying for your favorite girl boss?
Tell us in the comments below.
Have a fabulous day,
E