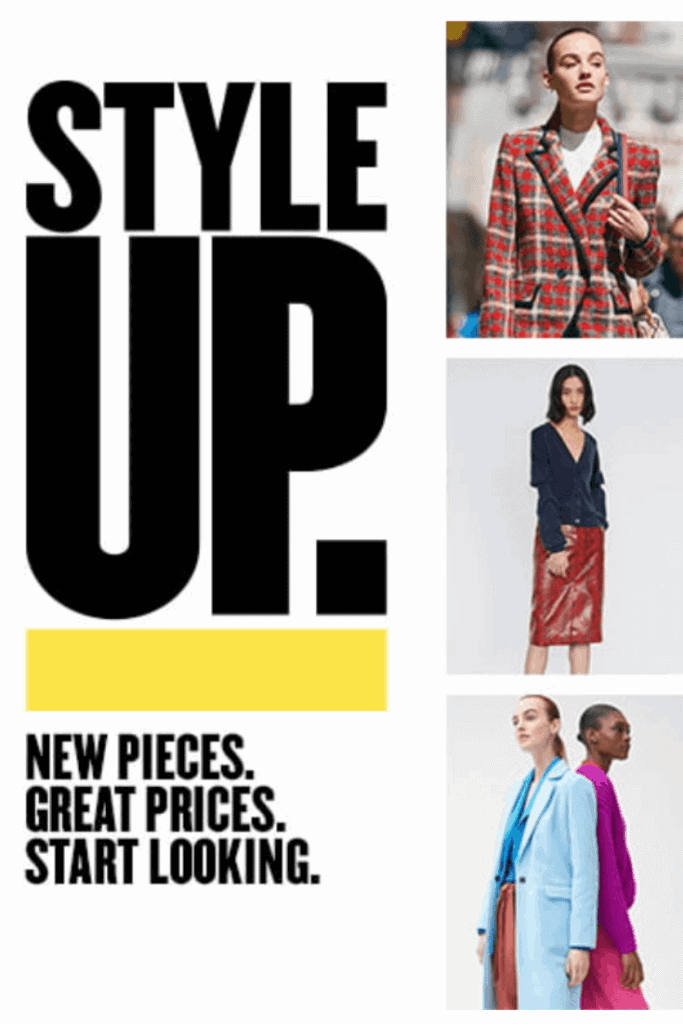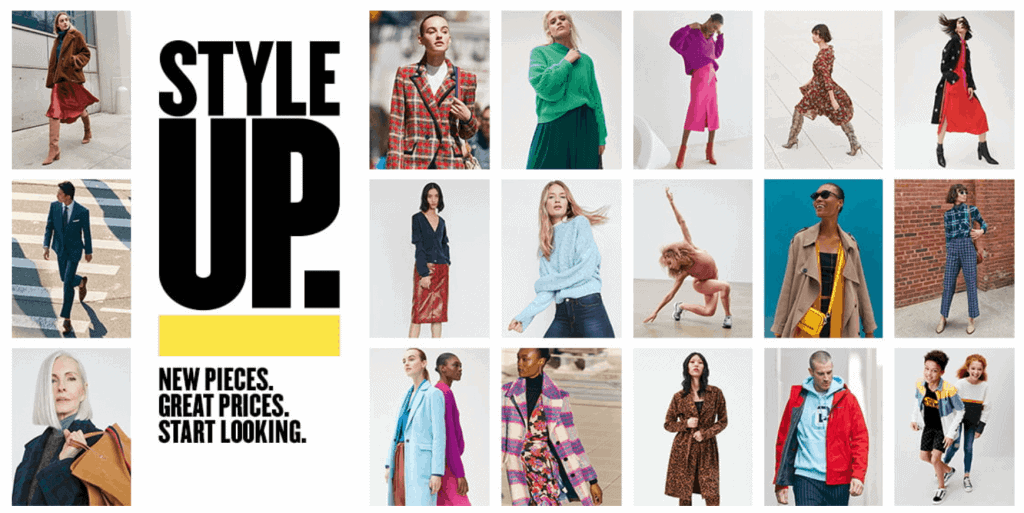 It's here! The annual Nordstrom Anniversary sale is back and it's GOOD.
This is the first in several posts that will each highlight a different part of the sale. Today we are talking specifically about KIDS, and that includes toddlers, and the best items I think are included in the sale this year.
This is a GREAT time to grab Back-to-School items at a fraction of the usual price. Some things you will put in a drawer for a couple of months, but when the weather turns, and everybody else is scrambling to buy jackets and things full-price, you'll smile and get yours out of the closet, knowing you got a great deal.
I love the Nordstrom Anniversary Sale because it is the only sale of its kind where you are buying UNRELEASED, BRAND NEW clothes at up to 40% off.
These are the brand new fall collections NOBODY HAS YET and you are getting them for discounted prices typically not seen again until Black Friday or after Christmas.
Plus, there are some things in the sale that I NEVER see on sale any other time of the year.
Lastly, if you are a Nordstrom's Cardholder, you will get several perks, including:
Early Access to shop!
2x Rewards Points
Perks like $10 Notes for choosing Pick-Up options!
For new cardholders, perks like a $40 Note you can put towards a purchase!
More perks, see here.
I have the Nordstrom's Rewards card, because I shop Nordstrom for a lot of things throughout the year and enjoy the rewards opportunities. But, do what works for you. Stay in your budget; remember most things will eventually go on sale again. Some things will sell out, but it's just stuff – no need to go into debt over a pair of shoes.
When you can shop the sale depends on if you are a cardholder and what level you are.
Here's a quick guide to the important dates: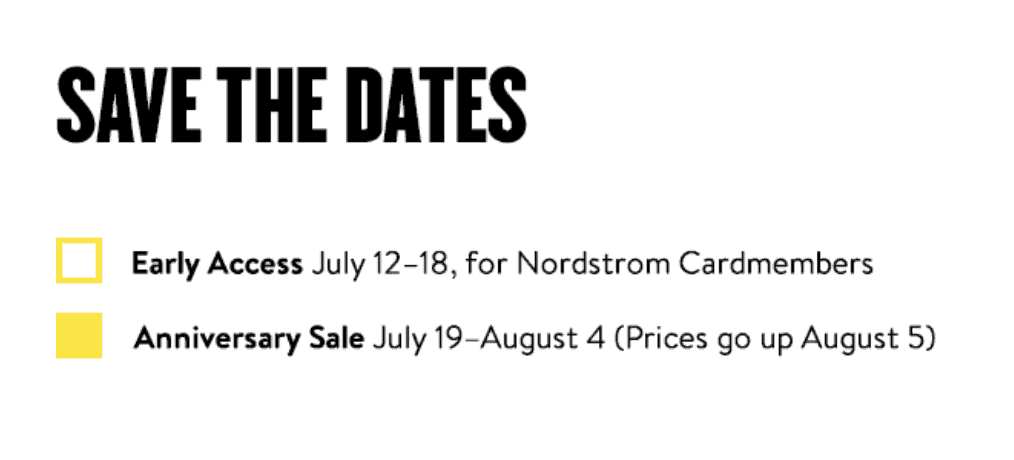 Now, you CAN get online and start adding things to your cart so you are ready to buy as soon as you can.
Some things may sell out, but there are thousands of items included in the sale. You can surely find a replacement for anything that sells out.
Nordstrom Anniversary Sale: Best of Kids!
I use this as a great chance to buy for my kids. I bought less than normal this year, but I still made sure to grab a few things I know only go on sale occasionally.
GAME PLAN:
Shoes: The shoes are hot hot hot. Brands like Plae, Adidas, and Nike really showed up this year.
Underwear: The Tucker & Tate underwear is a great deal on the best undies. Stock up for school.
Leggings: The Tucker & Tate moto leggings sold out lats year. I am grabbing 2 pairs this year.
Jackets: Incredible deals on jean jackets, coast, North Face, Patagonia and more.
Activewear: Now is the time to grab Nike sets, Adidas tracksuits, and more.
Now that we are ready to go, here are my top picks in each category. Feel free to click on any link to shop. All links are affiliate links.
This is a great time to score some incredible deals on school and winter shoes that won't go down again until after it's cold.
I love UGG, but they're pricey – especially when it comes to kids. The deals at the NAS are the best. Plus you know the quality of UGG and that the boots will last until your kid outgrows them.
These sequin ones on sale this are sublime.
Hunter Starcloud Waterproof Glitter Rain Boot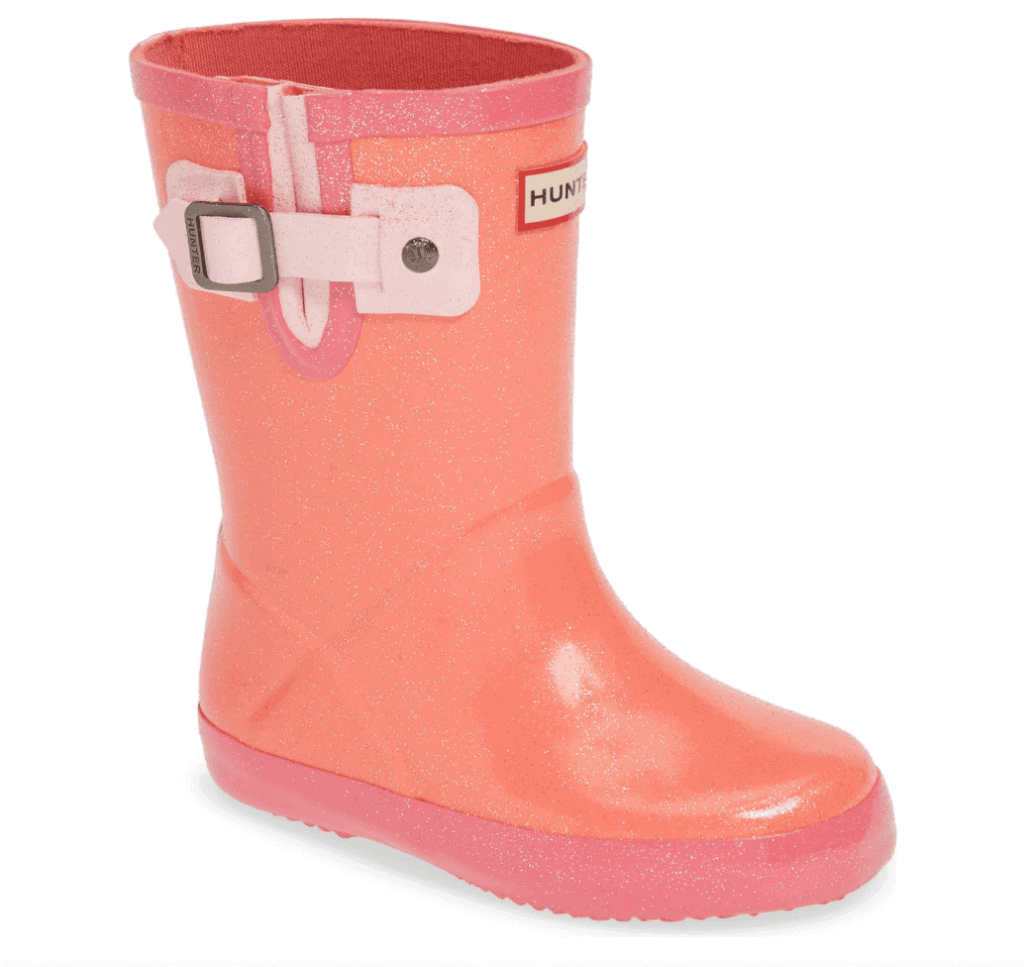 Adorable Hunter boots for winter on an incredible deal.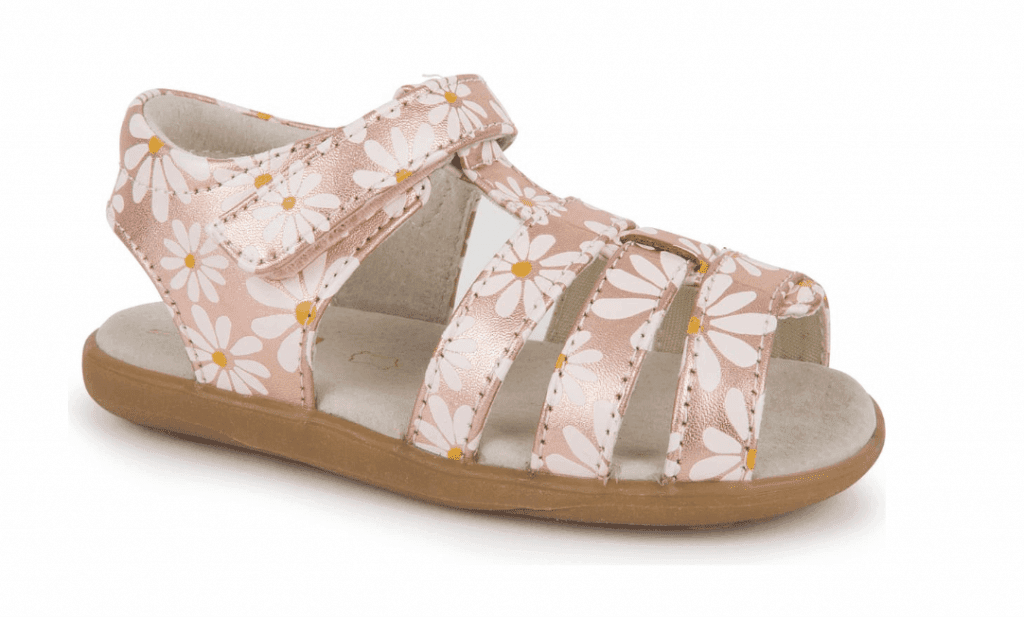 We are huge fans of See Kai Run over here. They are soft, comfortable, and work great for wider feet. Super high quality and this is a great deal on these adorable rose gold sandals.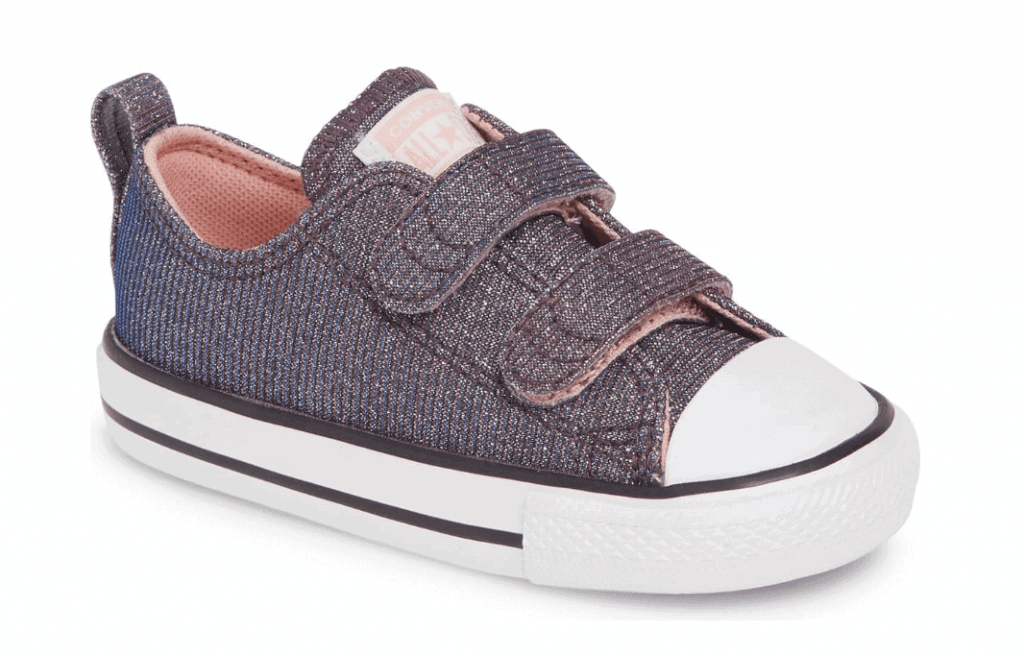 Great deal on absolutely adorable sparkly Chuck Taylors. My daughter is going to absolutely love these. She is VERY picky with shoes, but the 4 brands I've shared here are all types of shoes she likes. Go figure.
#EYEROLL
Let's check out the wins for boys – and this is not even all of them. I was super impressed with the shoes this year: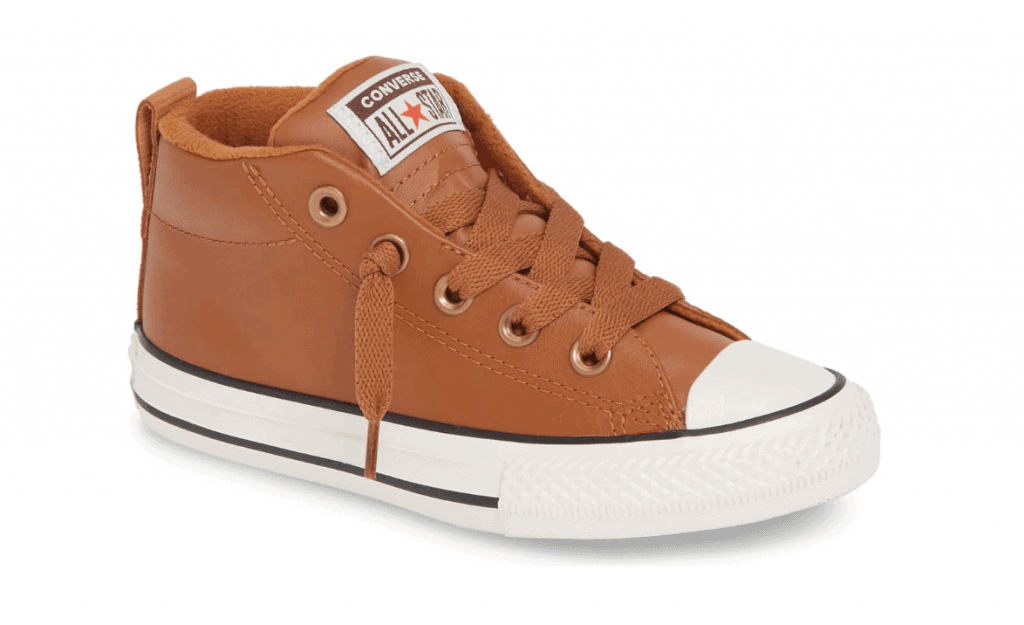 Hugely obsessed with these leather high-top Converse. Totally wish I hadn't picked up some Converse for my son's back-to-school wardrobe already.
And, you don't have to deal with laces, either. Score.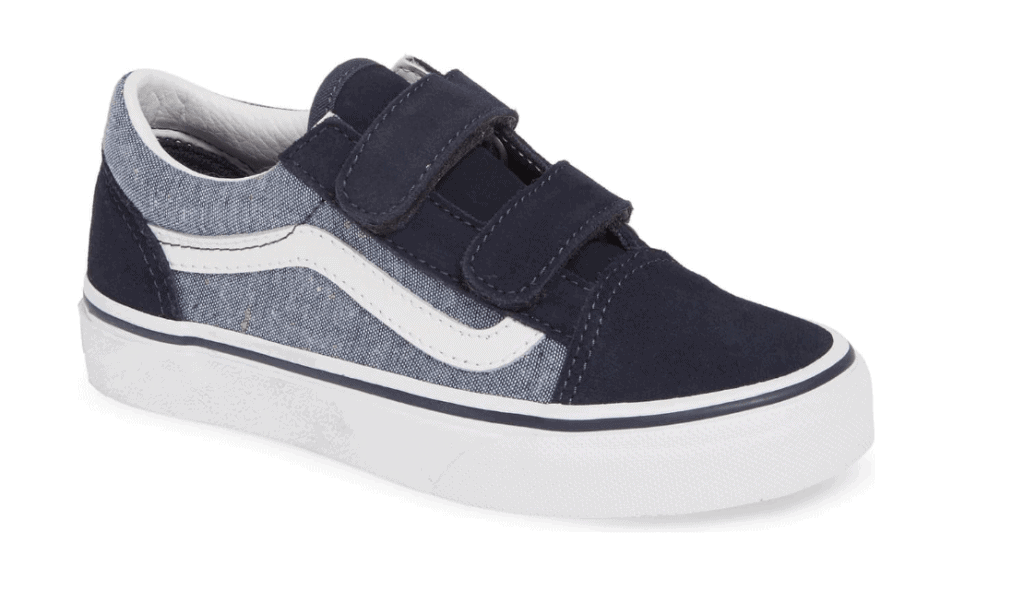 My son picked these for school this year. Love Vans and love the price under $30.
Such a great pair that'll go with everything and be easy on and off for him.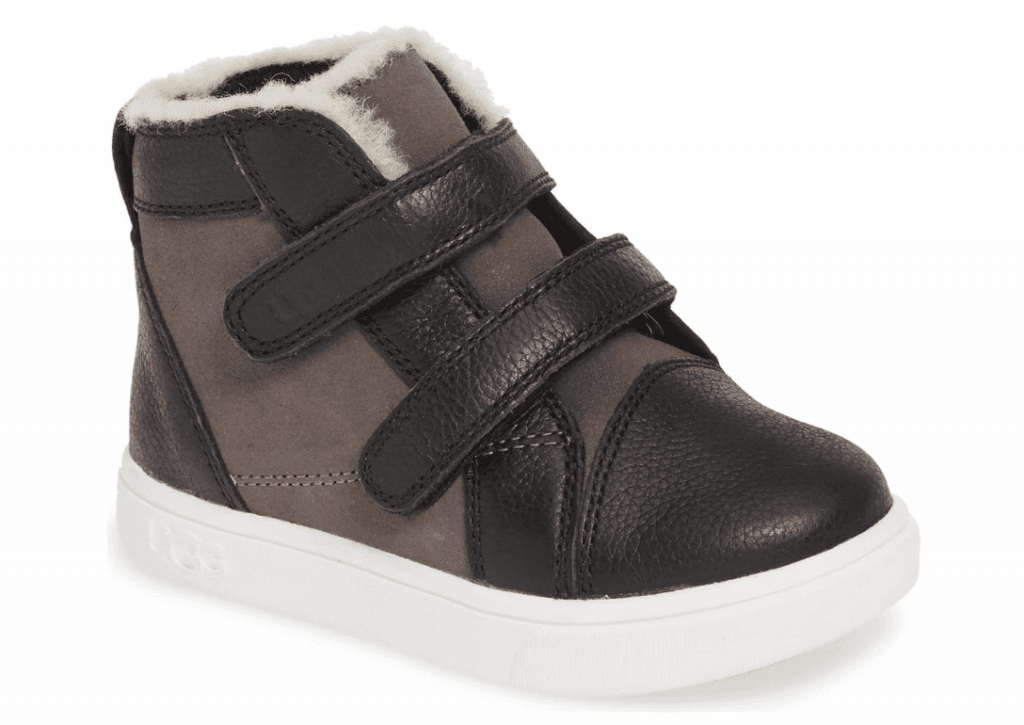 OBSESSED. These UGG boots are just the cutest. With the combo of leather, faux fur, and suede, they look super luxe, yet will be comfortable and easy to wear for play.
Such a great look.
Who doesn't love the classic Adidas gazelle? Now in a pint-sized version with a grayish blue and white. Perfect for any kid. They have a blush pink option as well, but honestly, I think these blue ones could work for any kid.
Let's switch gears and look at some absolutely adorable clothing finds for girls.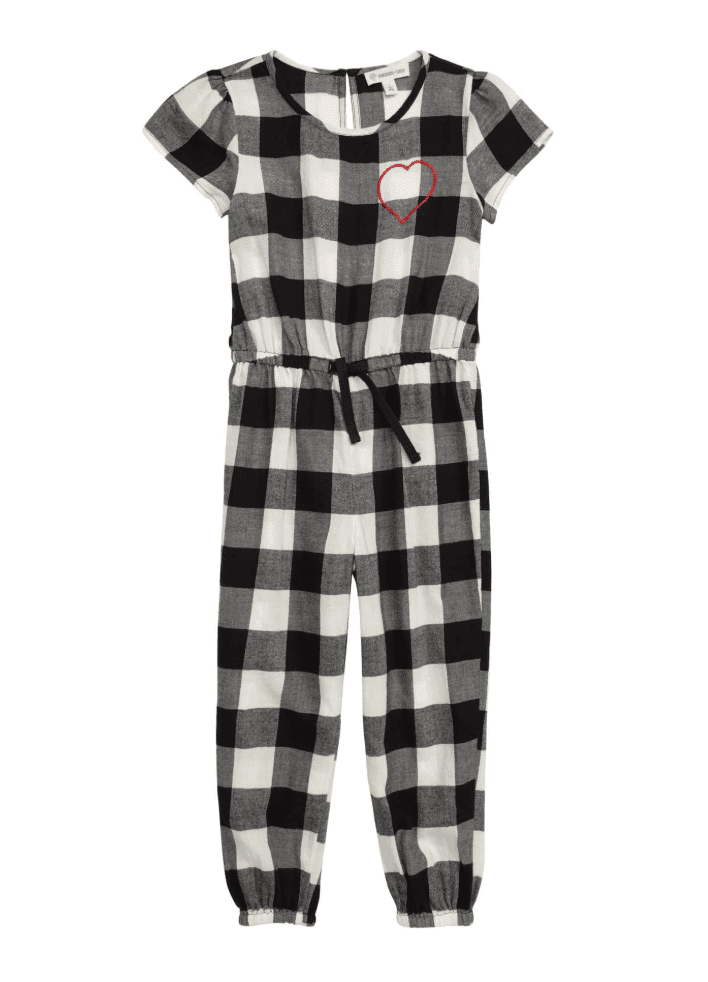 Isn't this just the cutest? Great for end of summer when temps drop a little and can easily transition to winter with a little jacket.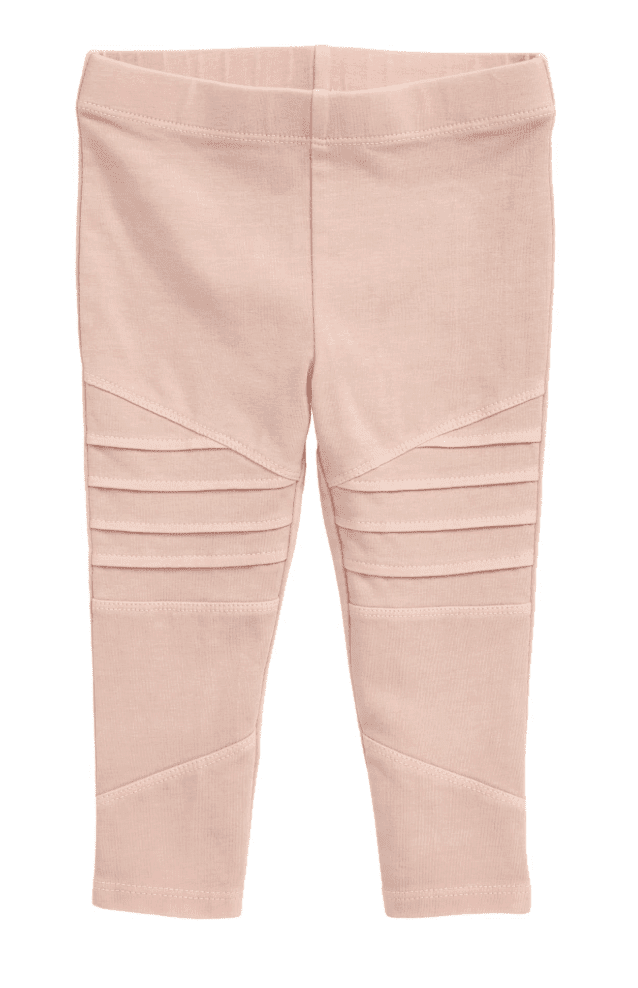 These sold out last year and are already selling out this year. Grab them in every color they have your kid's size and even the next size. They don't go this cheap again. Plus, they sell out and don't bring them back.
I missed them last year and I am trying to grab them this year, but they are literally selling out while in my cart!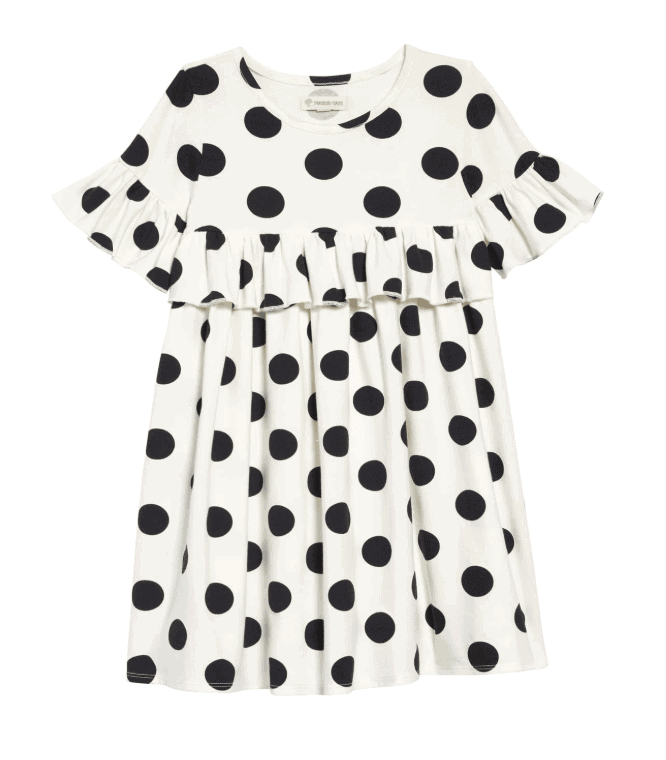 I adore this. But, this is one of many super cute Tucker & Tate tops and dresses this year. There are so many to choose from, you'll have a hard time narrowing it down!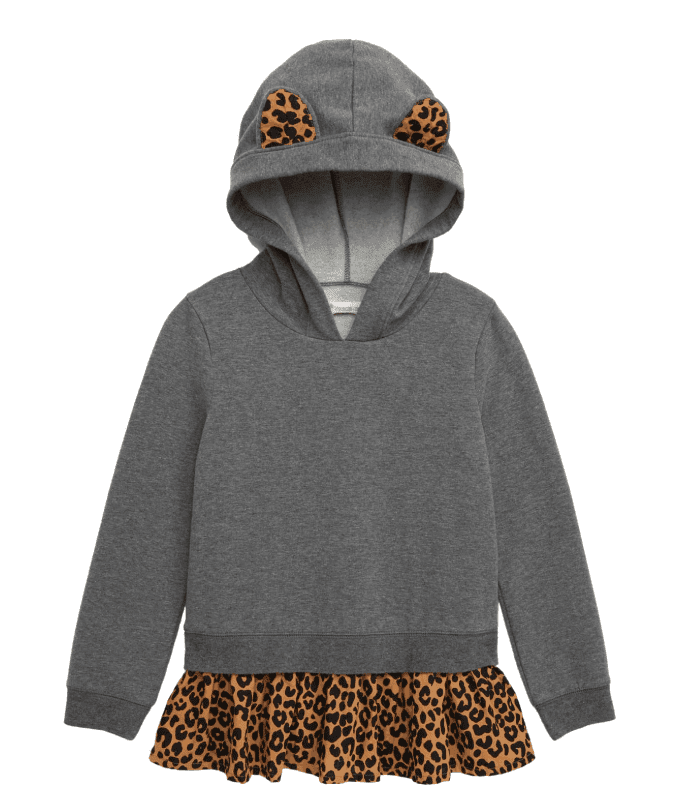 Totally in love with this. How cute. Plus, it comes in a light pink with black and white print, too. Should I buy both? I feel like I should.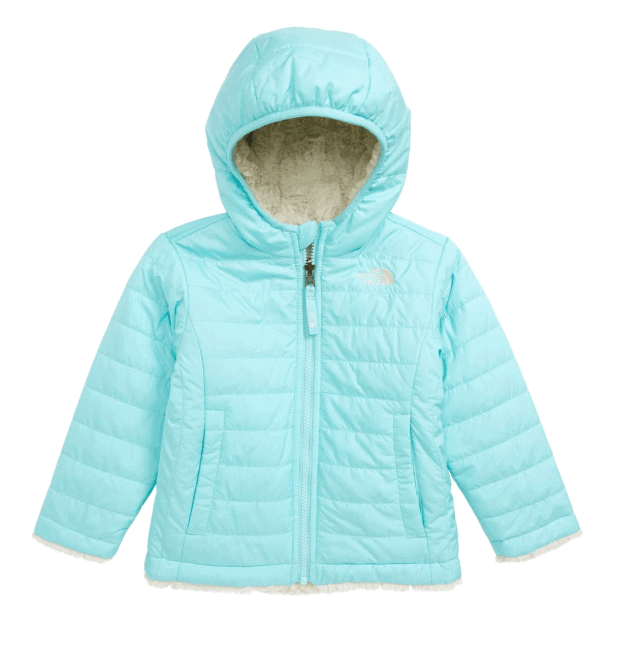 This puffer North Face Jacket comes in 3 colors. You know cold weather is coming! Don't spend $80 for this jacket in 3 months!
****
Everything is so cute. The deals on these clothes is wonderful. It's stuff we will have to buy anyway – might as well get it for a steal! You have to go check out these deals and find what you're looking for.

Great finds for boys, including name brands like Nike, Adidas, Volcom, and much more. Here is just a small sample of the clothes we loved: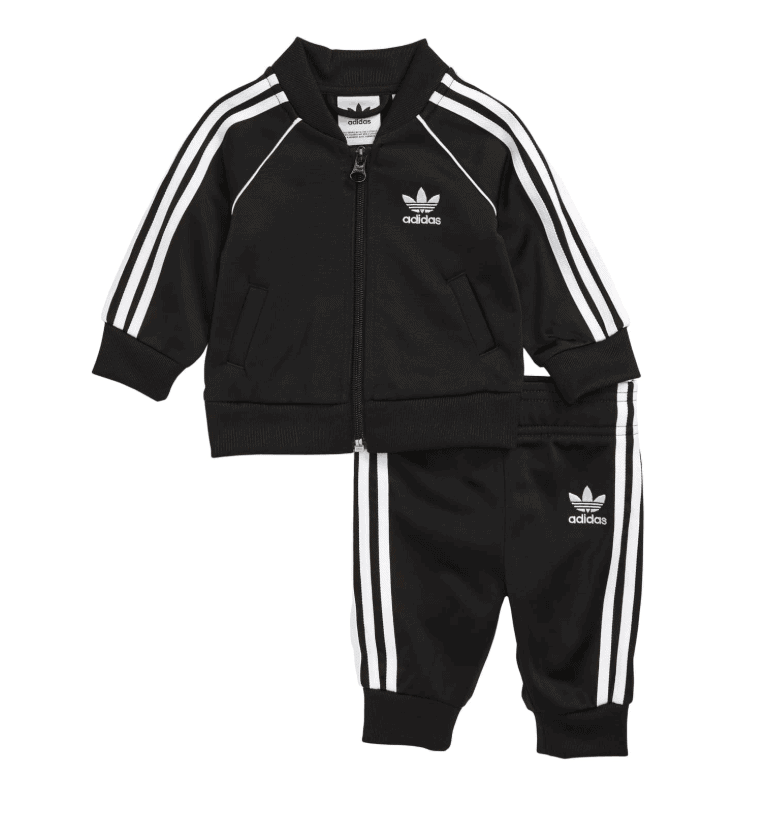 Huge collection of Activewear and track suits this year! For boys and girls, summer and winter. These are the best deals you are going to find on Adidas, Nike, Under Armour and more.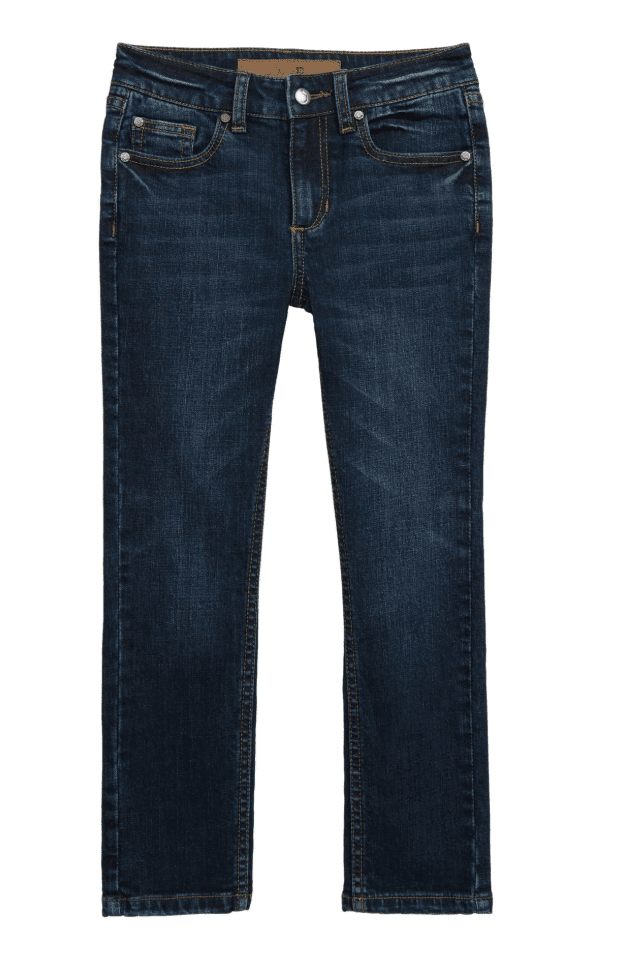 Only $15.90 for these Joe's Jeans for boys! I can't even believe it! They look slim fit, too, with some stretch, which is exactly what I need for my long and lanky little guy.
And, for under $20, it's not even a decision. #ADDTOCART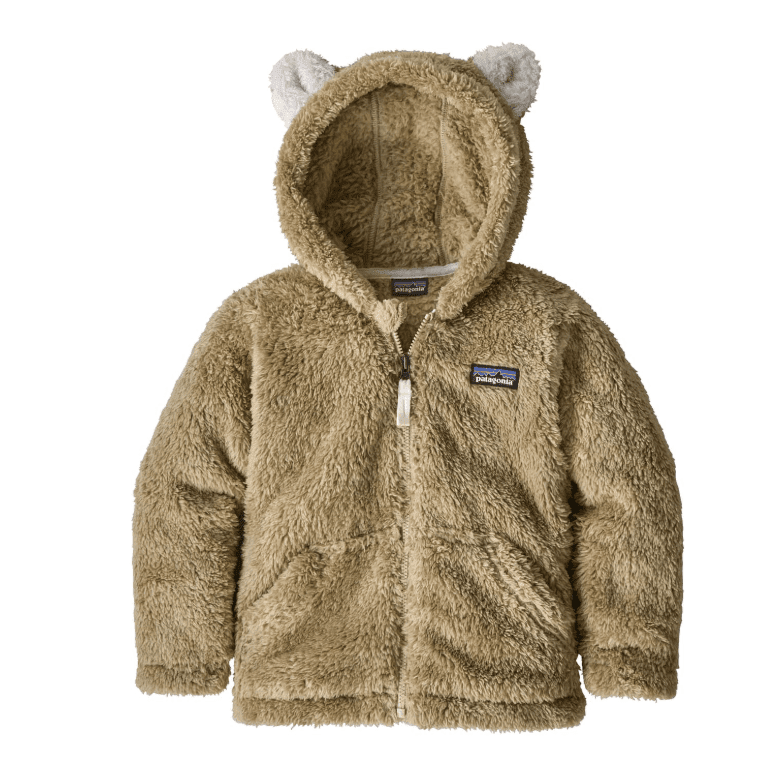 I fell in love with the faux fur jacket for girls above and here's the boy version.
So, so cute. Need this little bear coat for my little nephew.
Patagonia for your mini-me? Yes, please! Especially in this chic red and blue that is reminiscent of Ralph Lauren's ultra Americana styling.
Tucker & Tate moto pant for boys! Another super high sell-out risk item. These moto pants are just the absolute best. Comfy and fun, not as restrictive as jeans, but look nicer than sweats.
Yes. Get yours here.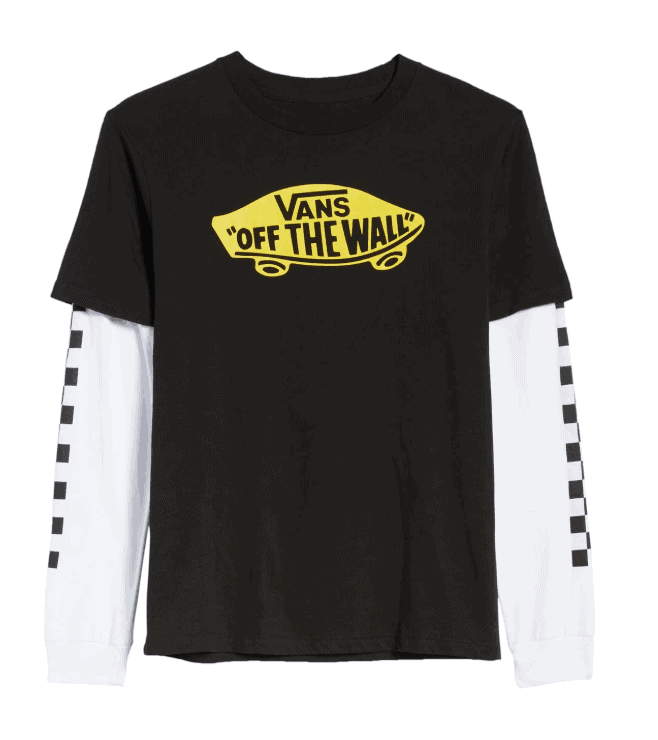 Clothes like this shirt by Vans can really blow the clothing budget – but not right now. There are tons of fun, surfer-chic clothes in the sale. Both short-sleeve and long-sleeve, too.
Sets:
I'm a huge fan of the Little Me collection sets, but they can be pricey. Because of that, I don't buy them very often.
During the anniversary sale, you can get the cutest, newest Little Me sets for the deepest discount until the end of season.
Here are two to wet your appetite. But, don't miss out – there are quite a few available still.
Click on the picture to shop:
Accessories:
Now is the time to stock up on Baby Bling hair bows! These are THE BEST bows in the business. Super soft, stay put, gorgeous colors and designs, and they can be pricey!
This is the best time to buy. Here is what I would be buying if my daughter still wore these, but make sure to go check out the other adorable options: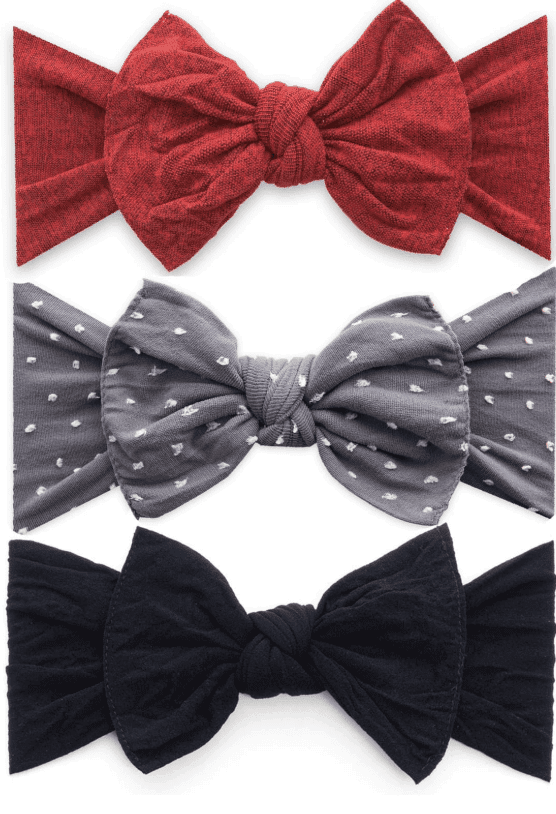 Undies:
These are the absolute best, softest, longest lasting, most comfortable undies for kids. And, this is the best time to buy them. Stock up for school!
****
Boom, there it is! The Best of Kids in the 2019 Nordstrom Anniversary Sale!
Are you a huge shopper for the sale? Let me know in the comments below!
Have a fabulous day,
E