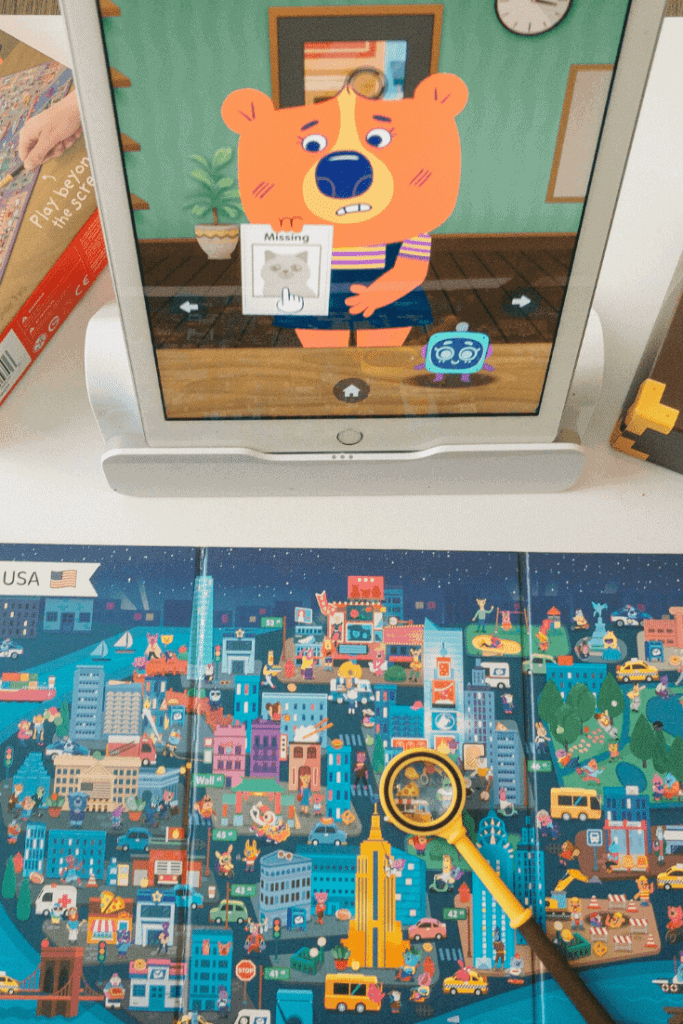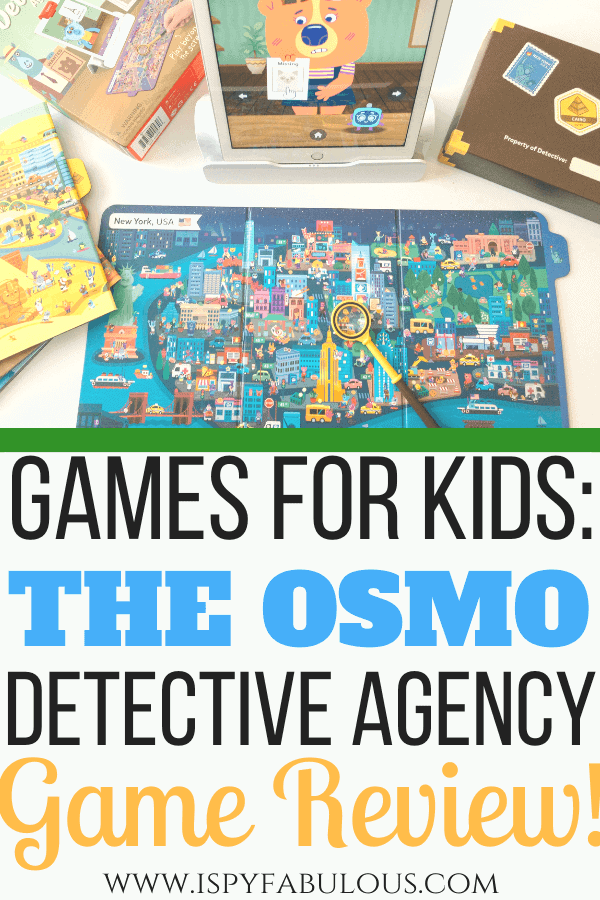 Oops, Osmo did it again.
They created a game that makes all other games cry in their boxes, wishing they were as cool as the Osmo's Detective Agency game.
The minute we saw the promo video for this, my son exclaimed, "I want THAT one!"
Osmo heard. Osmo delivered.
And this game is so, so cool.
Let's take a look at what comes with the game and how it works. Affiliate links are used. I only share and recommend products that we love and enjoy, like Osmo.
Osmo Detective Agency: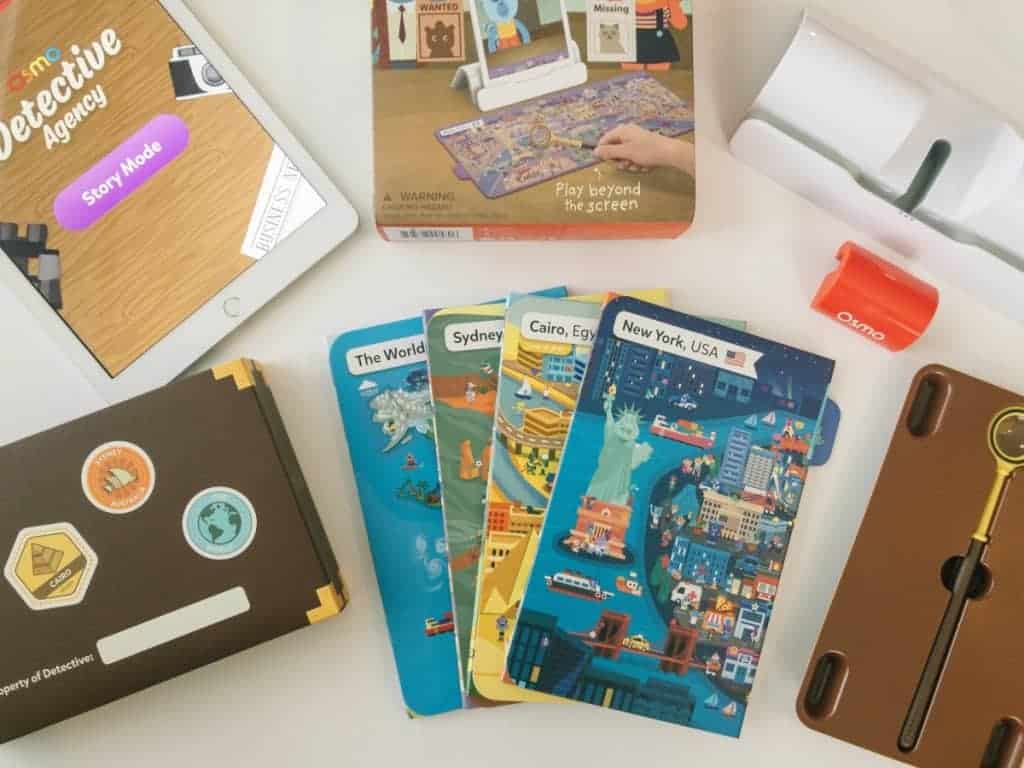 This game combines technology, geography, landmarks, and a clue hunt to engage young players in a critical thinking jaunt through foreign lands.
The Detective Agency comes with 8 maps, a magnifying glass and a map holder and uses your iPad and the universal Osmo base to bring the story to life. *Check your iPad vintage to ensure it works with the game.
With touch screen capabilities and the engaging character, Beatrice the Bear, the game brings the clue hunts to life while players use their deductive reasoning skills to rescue missing pets and capture runaway villains.
How To Play The Detective Agency: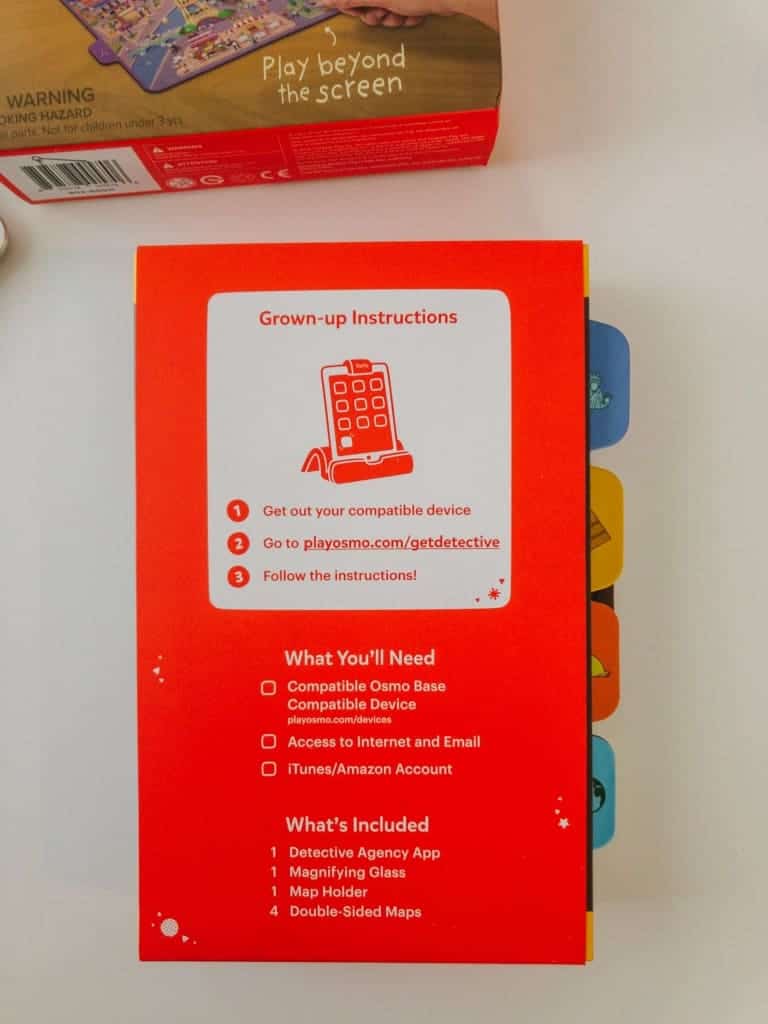 Just like with all of the Osmo games, you just set your iPad up in the Osmo base, open the game and let Beatrice the Bear guide you through the activities.
Within minutes, my son had figured out how to play and was grabbing the city maps and using his magnifying glass to solve the mysteries.
He proudly shows me all of the solved cases he has done so far every time he plays again.
Where To Find Osmo Games: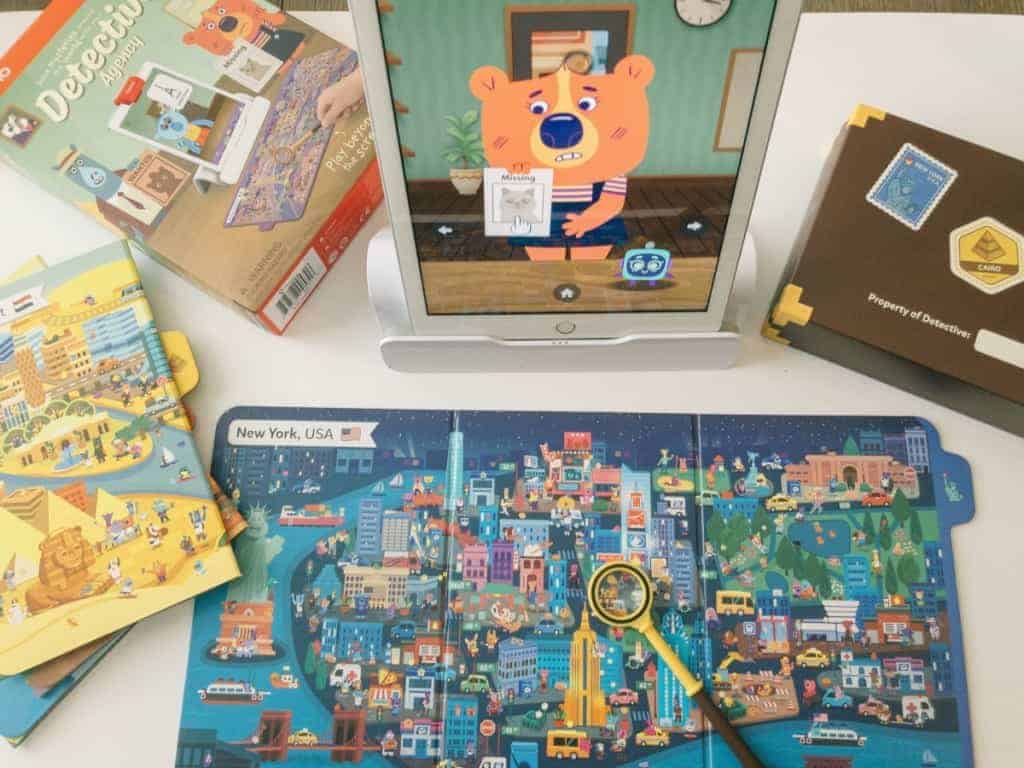 At time of posting, Osmo Detective Agency is 15% off – you can grab it at PlayOsmo.com, BestBuy, Target and Amazon!
With the discount, The Detective Agency is under $40!
What an incredible gift for Christmas or a birthday!
Want More Osmo?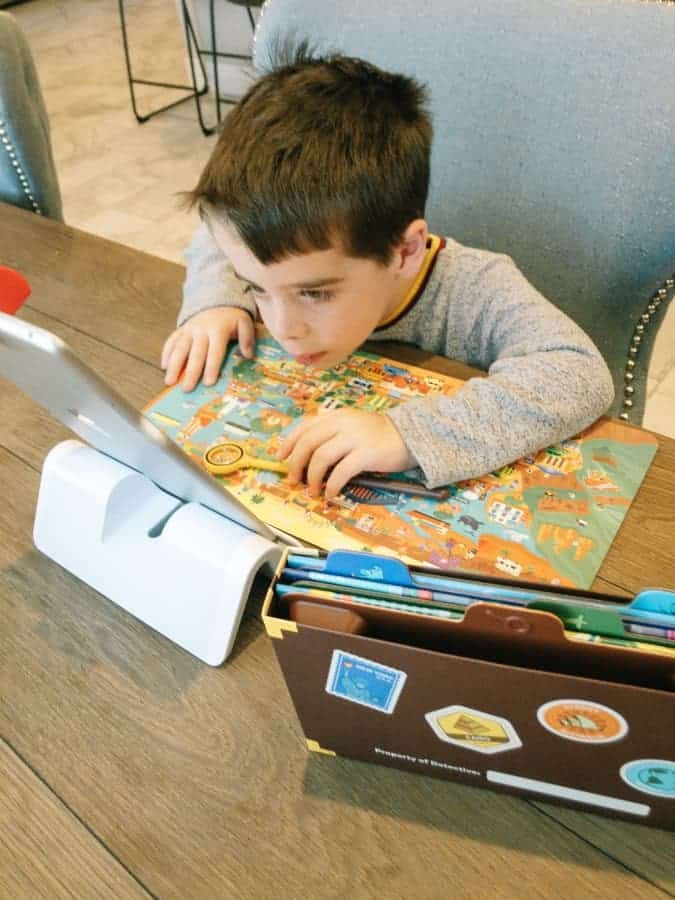 We love Osmo! Read more Osmo reviews on the blog:
Find more of the amazing Osmo games here, too, such as the Princess coloring games and more educational games like the Tangram.
****
Have you tried any of the Osmo games? Share your favorite in the comments below!
Have a fabulous day,
E