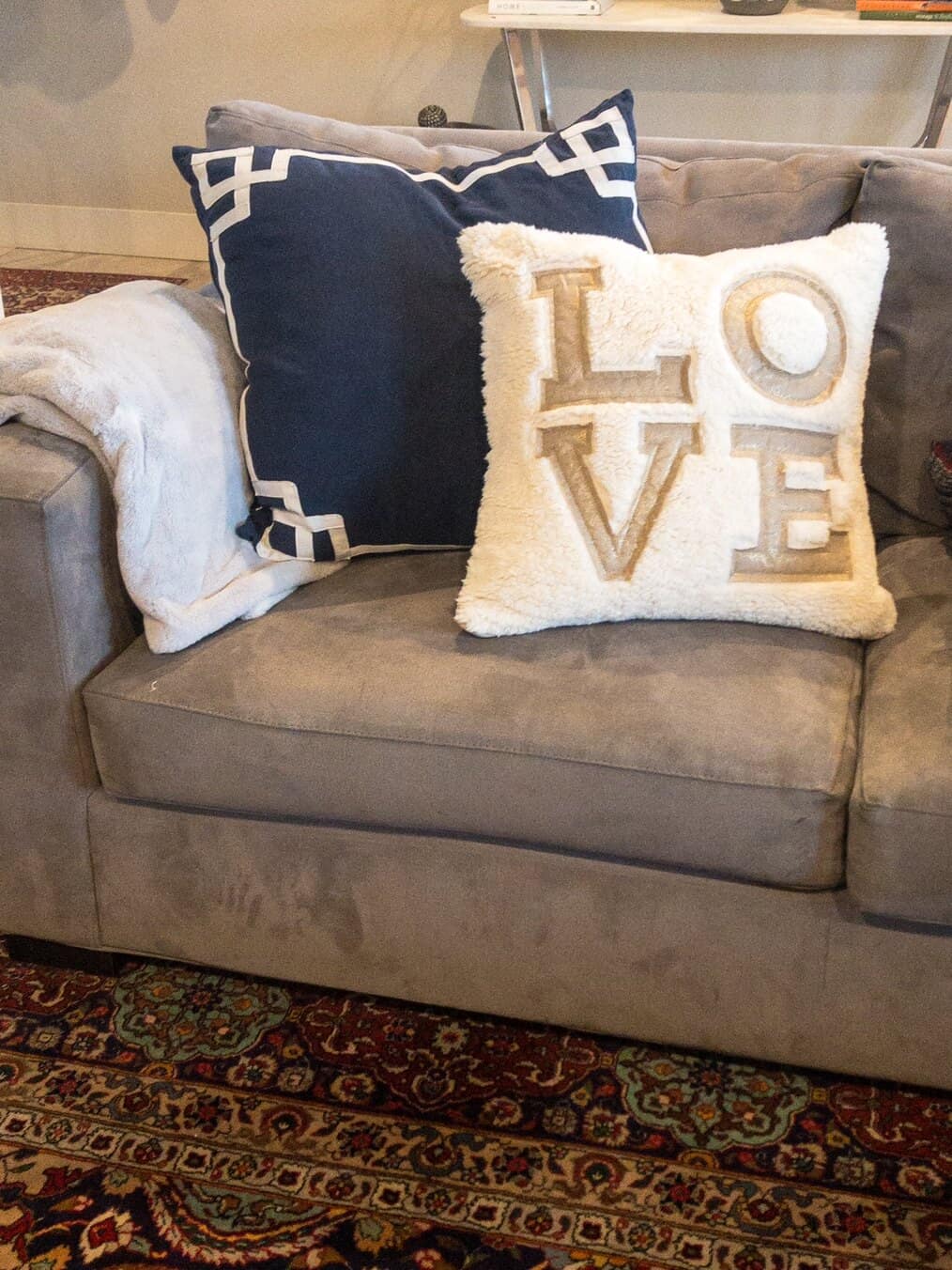 Well, this wasn't how it was supposed to go. The plan was to write a round-up of 5 different pillow inserts so that I could give you lots of options for affordable ways to spruce up your decorative pillows.
My pillows were in some serious need of a refresh after years of being smashed and sat on and used to build forts for years. The pillow inserts were flat, the zippers were breaking, and I was just tired of looking at them. So, I ordered some new pillow covers and decided to test out the top 5 rated pillow inserts on Amazon – some of them with something like 30,000 (what?!) reviews.
Honestly, I thought they would be pretty similar. I mean, it's a pillow insert – how different could they be?
Answer: very different.
So, instead of a round-up – I bring you just one throw pillow insert on Amazon. The best of the best. The only one I would buy again out of all 5 of them, with one alternate option that is also very good, but not on Amazon. And, maybe it's better this way. Maybe just knowing the one to buy simplifies our lives. It will certainly simplify mine; I will not be shopping around again.
*Also, y0u should know that I bought all of these with my own money and did not receive a discount. This is an affiliate link, though, so if you make a purchase through my links, I may receive a commission at no cost to you.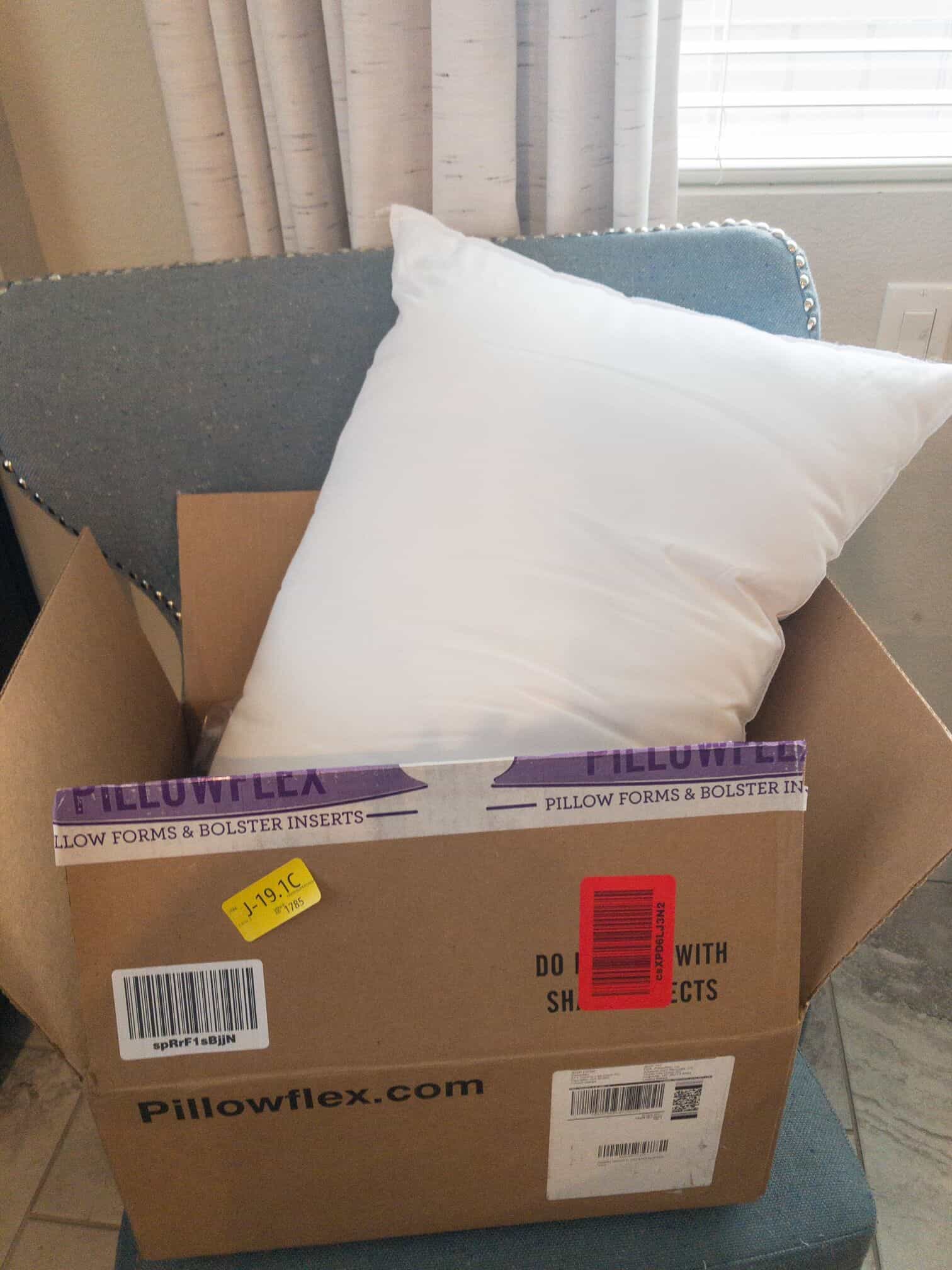 Here we have it, friends. The best pillow insert on Amazon. The one to buy. The fluffiest of the fluffy, the softest of the soft, with a great fill that is almost too full, but we all know will settle with time and give us that perfect karate chop.
I love these Pillowflex pillow inserts for a variety of reasons. First, they arrive lightning fast. We're talking next day. BAM! On my doorstep. This is probably because it's made in the USA. It's not a fluke, either, because I've bought a few now and it's always the same thing.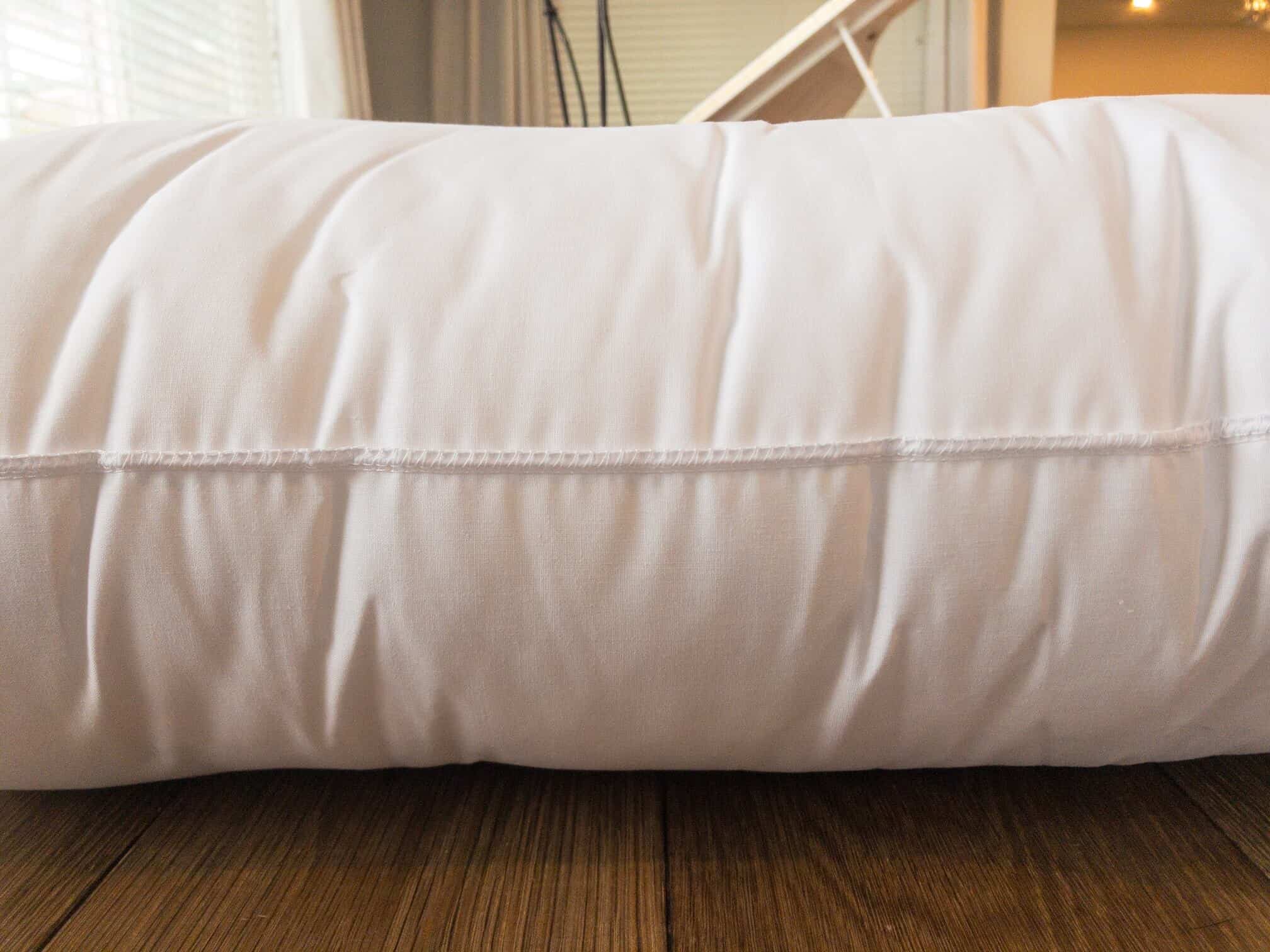 Second, the material for the sell is very soft and looks nice. It's made from a polyester-cotton blend that is actually machine washable! They recommend adding a tennis ball to the drying cycle to help with fluffiness. I can't imagine these pillows needing to be any fluffier – but I'll take the tip.
Turns out the shell of the pillow is important to me. Two of the inserts I bought had this weird almost mesh exterior that was not attractive and definitely not washable.
Third, this puppy is packed to the gills with 100% polyester fiber filling, the look of pure down but hypoallergenic. They're also cruelty free and don't have any feathers to poke you. If you've ever had the lovely sensation of a down feather poking you in the back in the middle of a Netflix special, you know how important this is.
Meanwhile, the other pillow inserts had inconsistent, lumpy fill that I couldn't get to be even no matter how much I tried to fluff them. Some didn't even have enough fill for the shape of the pillow, let alone the pillow cover it was supposed to go in. I'm not going to name names here – because that would be mean – but suffice to say, Pillowflex is, by far, superior to the other pillow inserts I tried.
How To Size Pillow Inserts: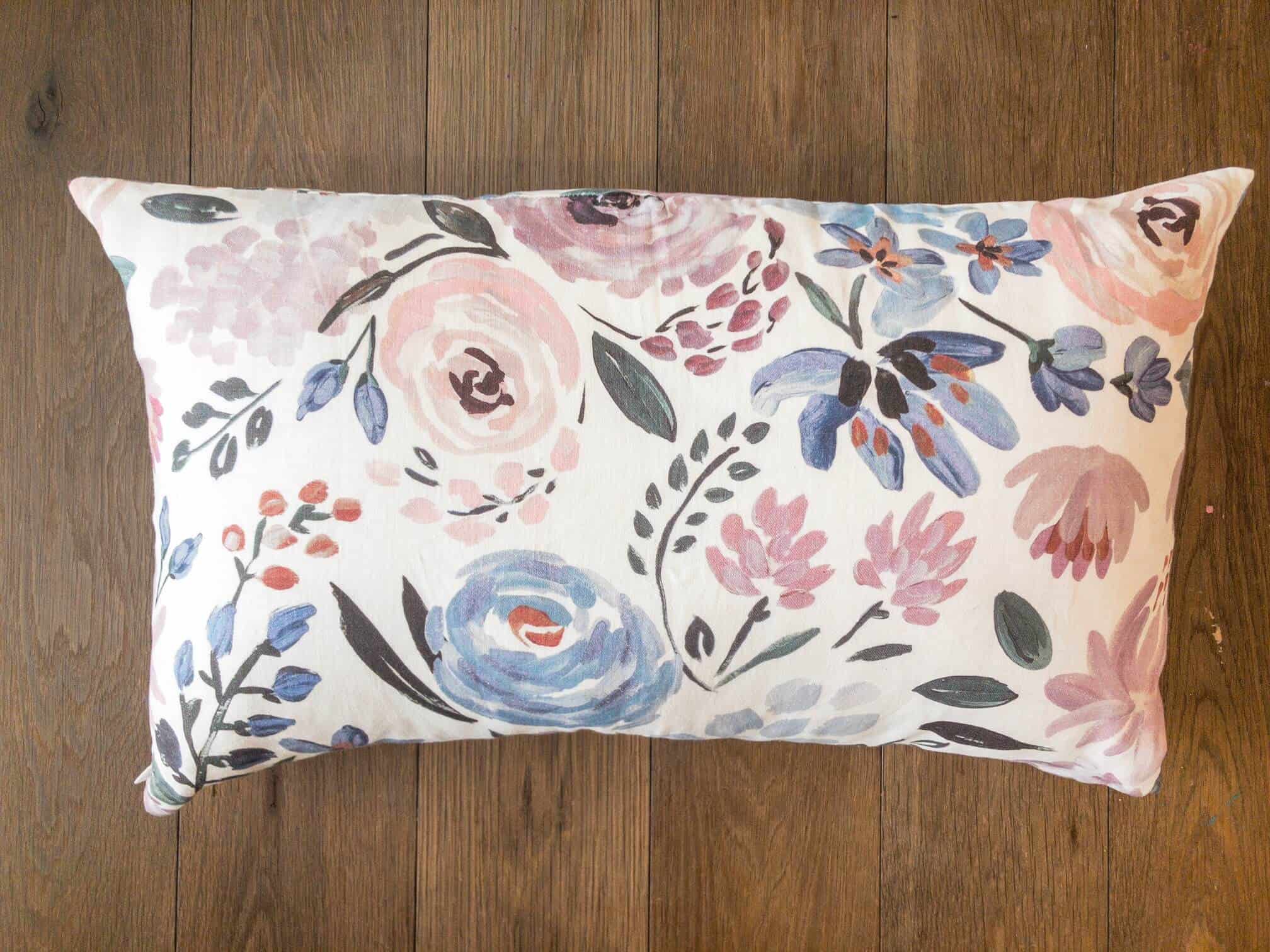 One question we have all had is – what size insert should I get? It would be lovely if you could match the size of your pillow cover, but we've all made that mistake only to have lumpy, flat pillows.
The solution is simple: buy a pillow insert that is two inches larger than the pillow cover. So, this gorgeous pillow cover from Caitlin Wilson is 16 x 26, so I bought an 18 x 28 pillow insert. Voila! Nice and fluffy.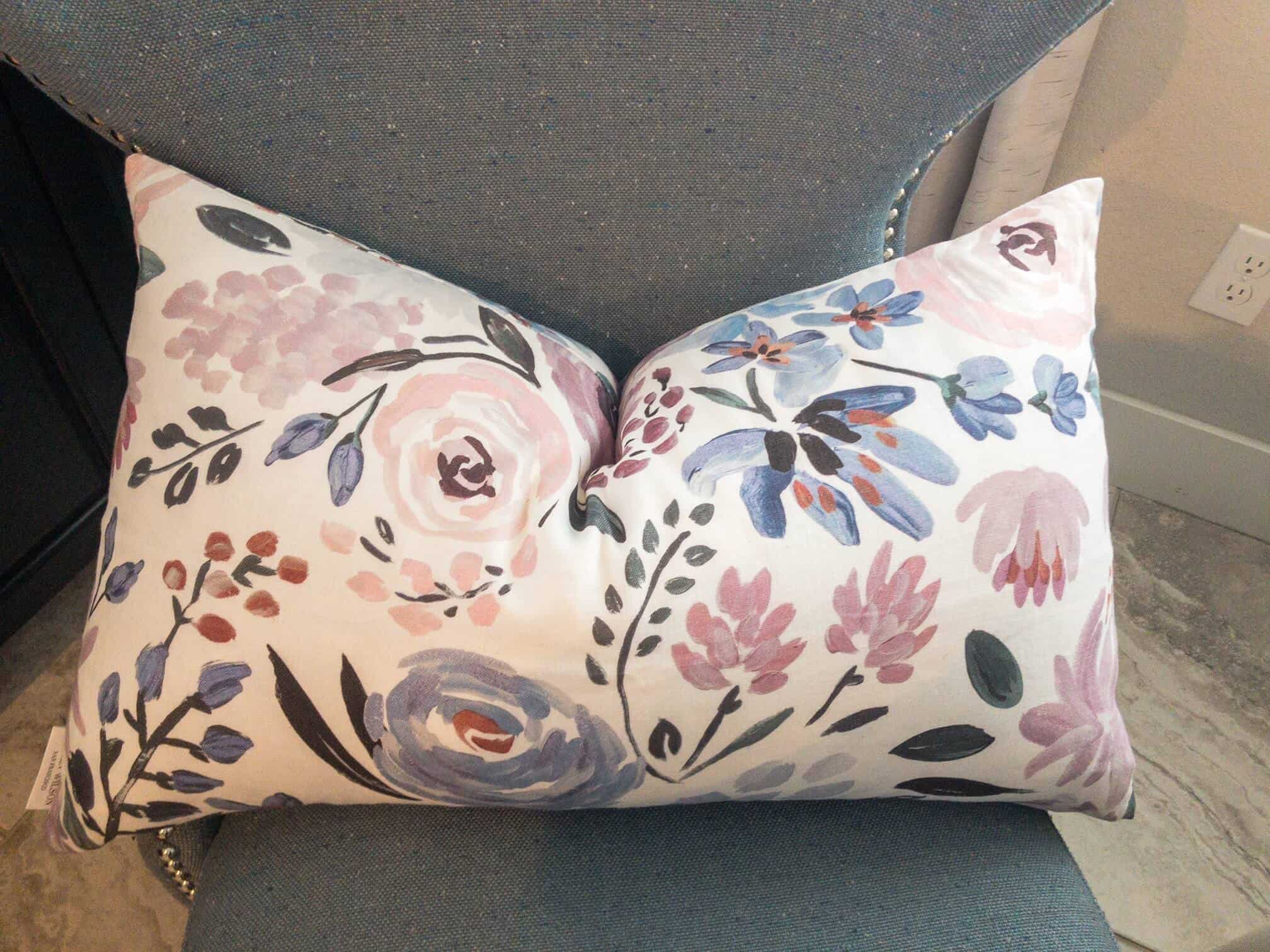 I filled 10 pillows for this lovely round-up and the ones that have Pillowflex inserts look perfect. I know the fill will relax over time, which will still give them that perfect model home fluff.
Alternate Pillow Inserts: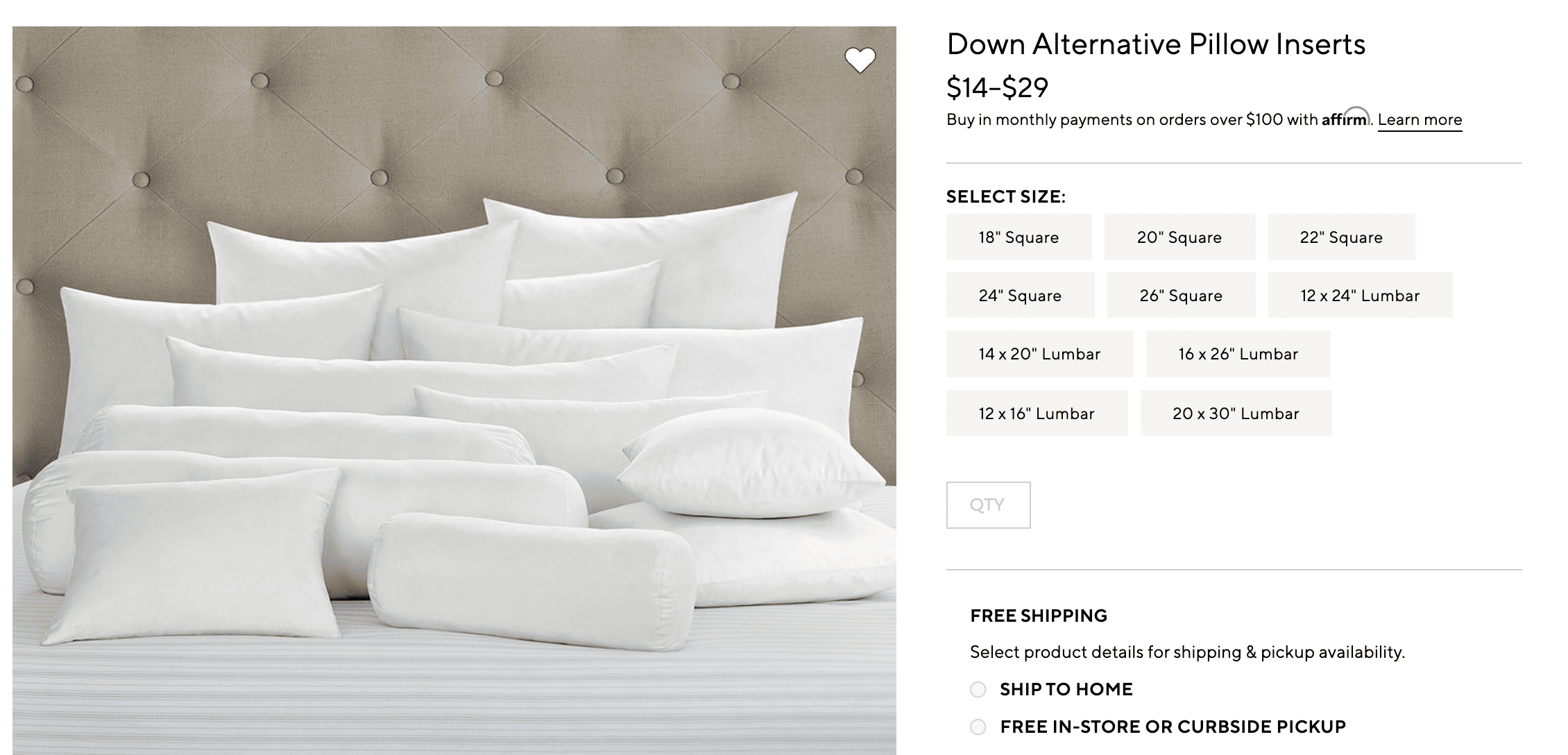 I promised you an alternate to Amazon. Another great option for pillow inserts is the ones offered from Pottery Barn. The ones from Pillowflex are actually similar to these ones. The downside is you'll probably pay shipping and they have less options, but it is really easy to just add to cart when you're already buying pillow covers from PB.
I had some PB inserts until I just switched them out and they lasted for a long time before getting too flat.
Where To Buy Affordable Pillow Covers: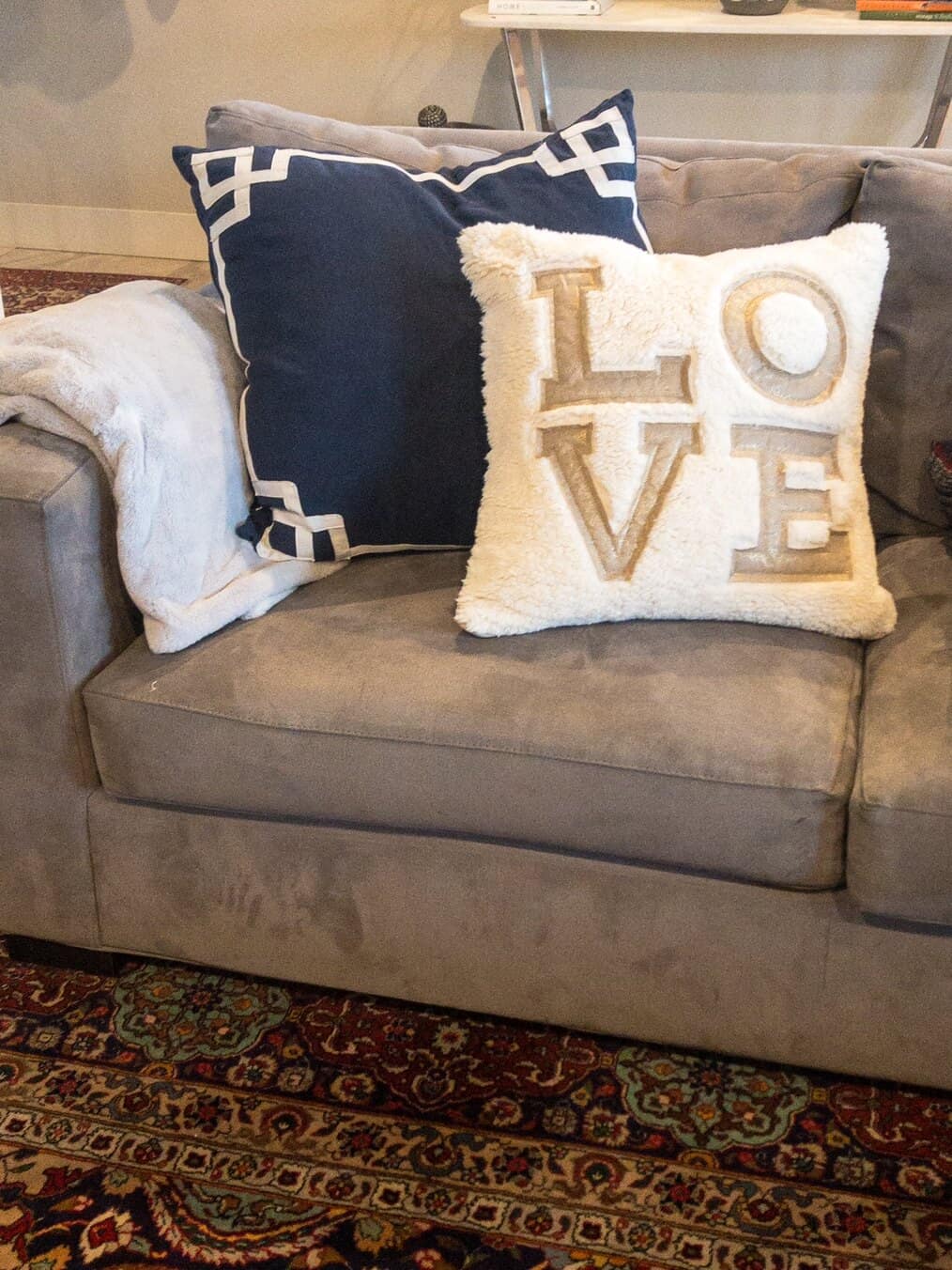 I've bought a loooot of pillow covers over the years, friends. You really can grab them almost anywhere. Some are made better than others. Consider your space, how much traffic it will have (kids? pets? guests?) and go for something sturdier, even washable, if you have a busier house. Quieter nooks and spaces can have more delicate covers, too.
*****
Have you bought pillow inserts you really loved before? Share your favorite with us below! If you're still looking – check out Pillowflex for great pillow inserts. For more home decor tips – click the "decor" tab at the top of the page and you'll find them all, including dozens of high end dupe finds!
Have a fabulous day,
E