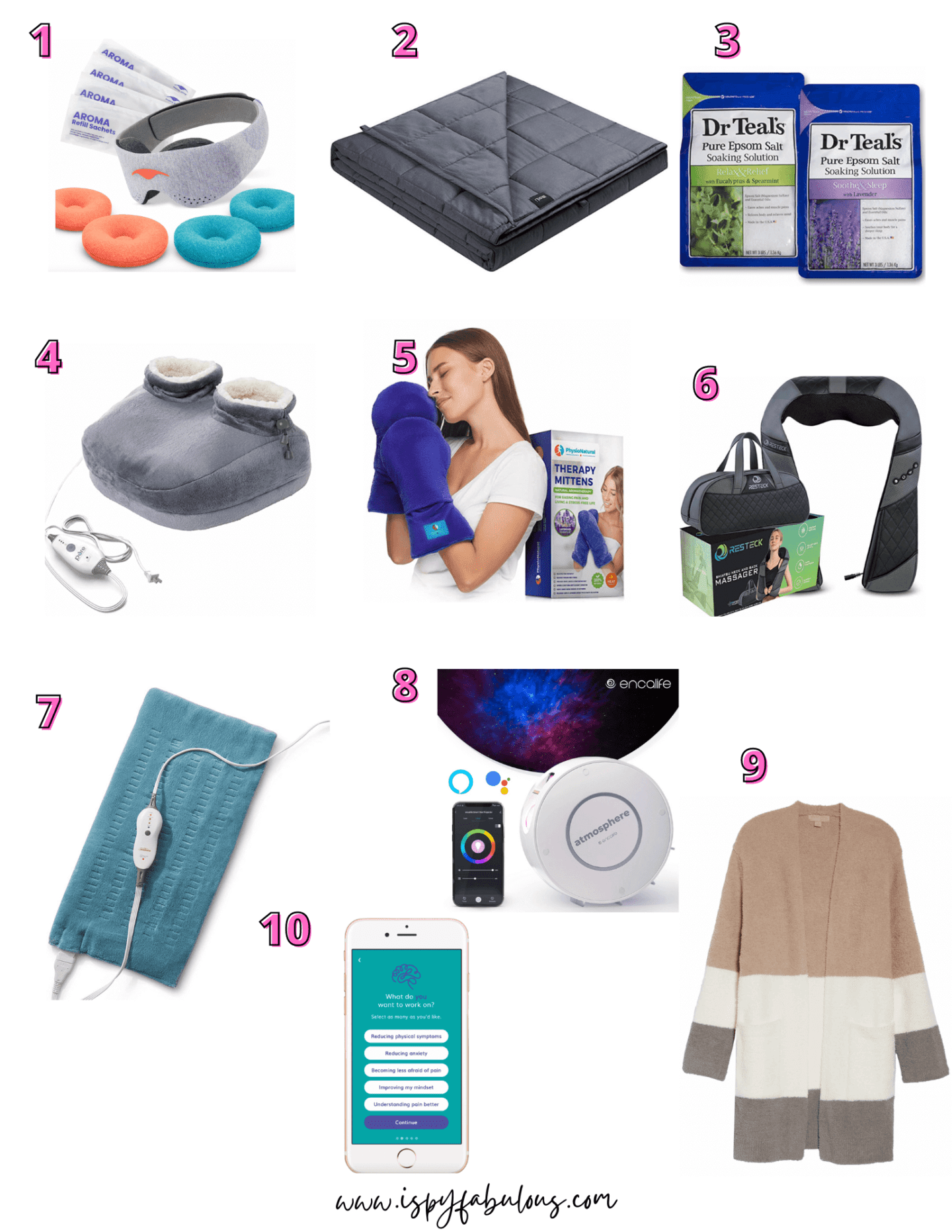 If you're here, it's because you are shopping for a gift for someone you love that is struggling with chronic pain, recovering from an injury or cancer, or has an autoimmune disease like rheumatoid arthritis or lupus. It may seem difficult to get gifts for these people, because they probably are more of a homebody and might not have as many hobbies as others. But, living with pain is kind of like having a hobby, because it takes up a lot of your free time, lol, so the best gift you can give these warriors in your life is something that might ease some of the pain.
As a person who lives with two autoimmune diseases, I definitely understand what the spoonie life is all about and love all of these things on the list and use them regularly! I have also given many of them as gifts (and some are being gifted this year as well) and are always met with rave reviews. It's a very thoughtful thing to do to consider the quality of life for these people and look for ways that you can make it better.
So, here are my top 10 recommendations for gift ideas for people in pain or living with an autoimmune disease. While these are affiliate links, none of these brands sponsored this post and all opinions are my own. This means if you do choose to make a purchase, I may receive a commission at no cost to you!
Best Gift Ideas for People in Pain: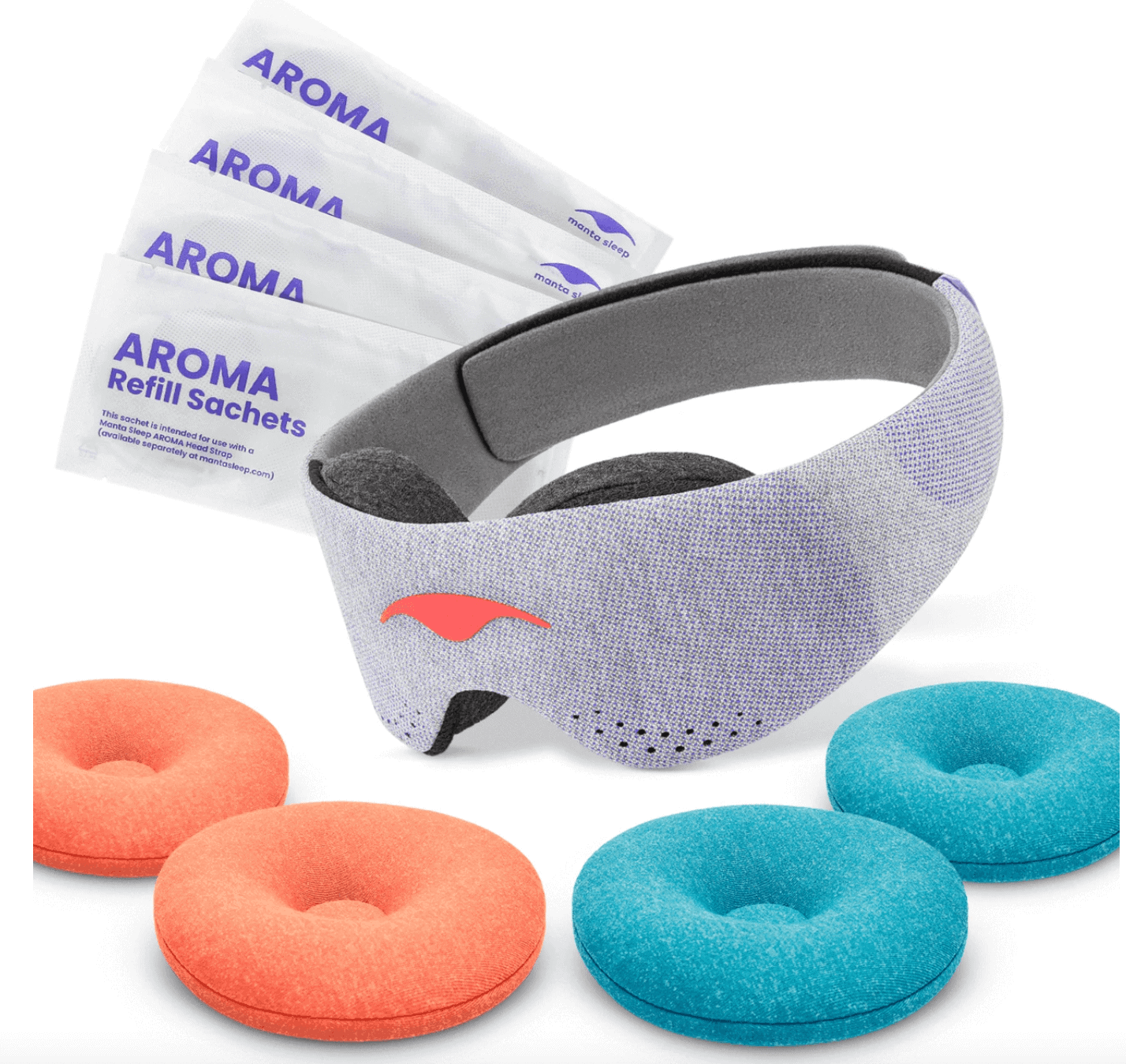 My newest fave on this list. The Manta Mask comes in a variety of options and this is the stress relief set, which includes the cooling pads, the heating pads, aromatherapy sachets and the aroma mask with lavender scent.
There are also weighted masks and masks that are just cooling or just heating. For someone who is potentially having inflammation in their face, sinuses, and lots of headaches, it's nice to have the options for heat and cold. And, while aromatherapy doesn't solve all our problems, it can help with relaxing the mind and body. I use cooling and heating eye masks all the time and definitely recommend.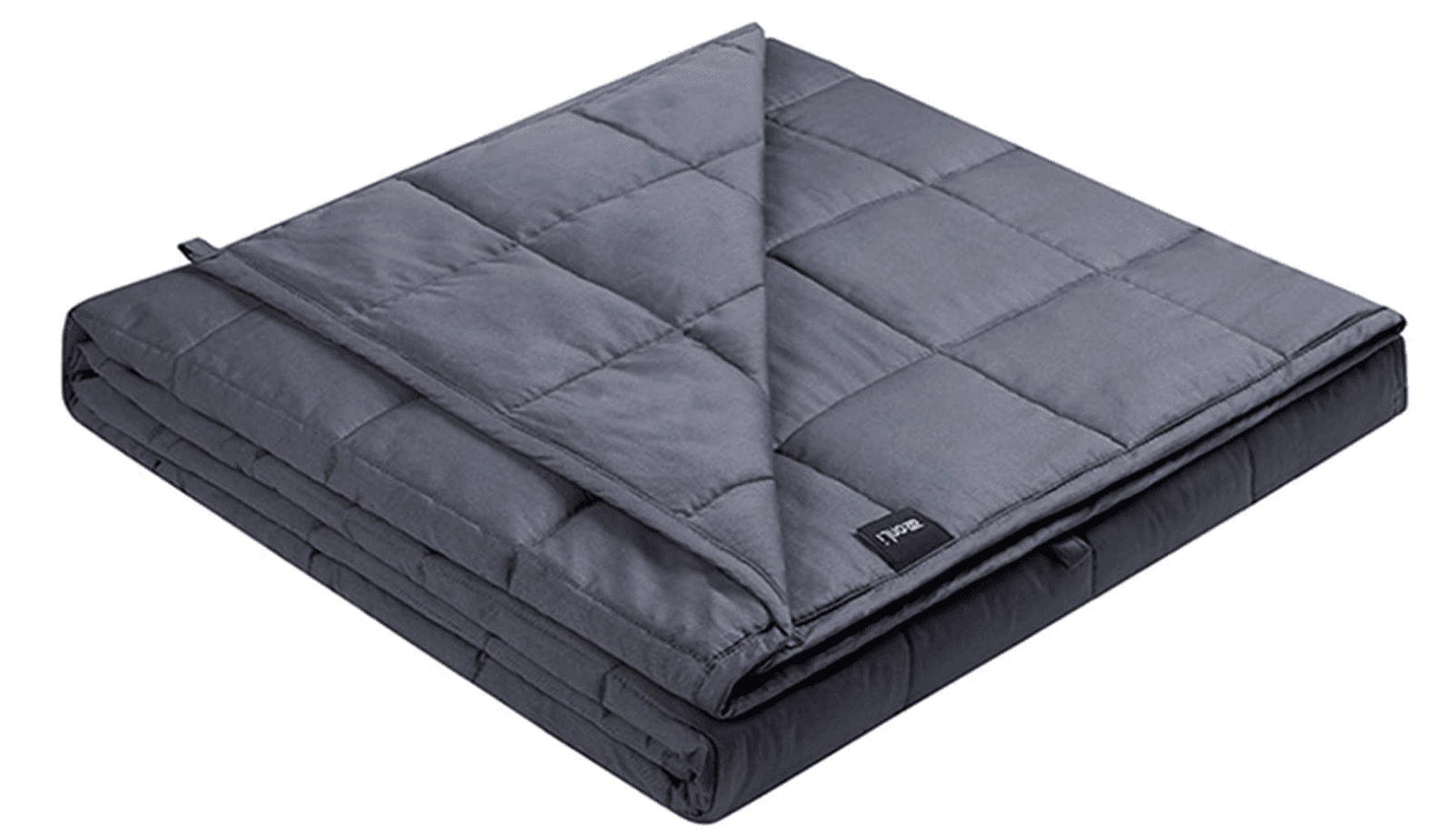 Most people in chronic pain are also struggling to get a good night's sleep. Weighted blankets can be amazing for helping the body relax and putting enough gentle pressure on the body to distract from any aches or pains. Don't go too heavy, though, which is why I picked this weighted blanket and have liked using it. I wrote a full review on it here.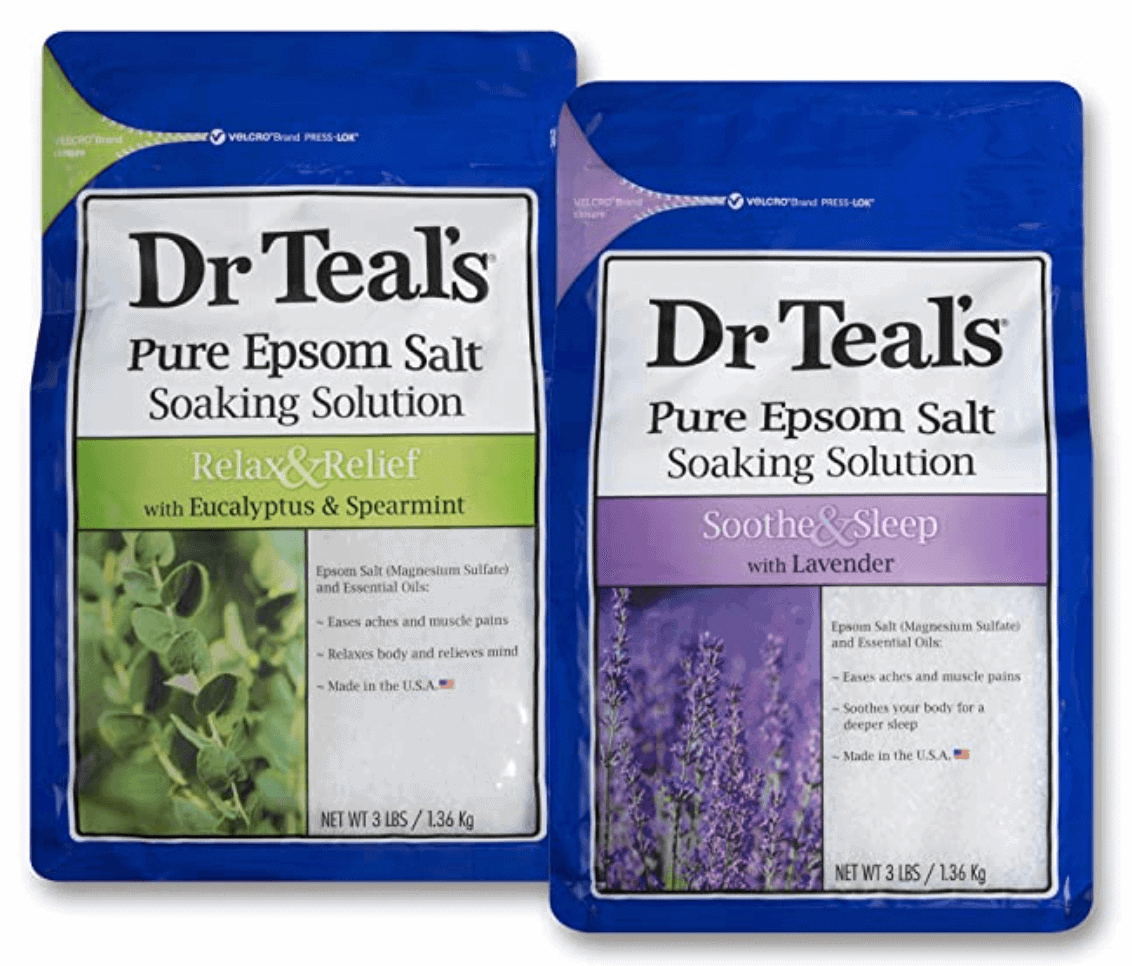 Magnesium is incredible for muscular aches and pains as well as helping to regulate sleep cycles. I take a magnesium supplement every night and have used a magnesium lotion for years because of how effective it is. I wrote a whole post on magnesium that you can read here. One great gift idea with magnesium is bath salts. A detox bath is an incredible way to relieve pain and also help your body get some much needed magnesium. Add in some items from my detox bath post , like the bathtub tray or a lovely candle, if you want to round out the gift.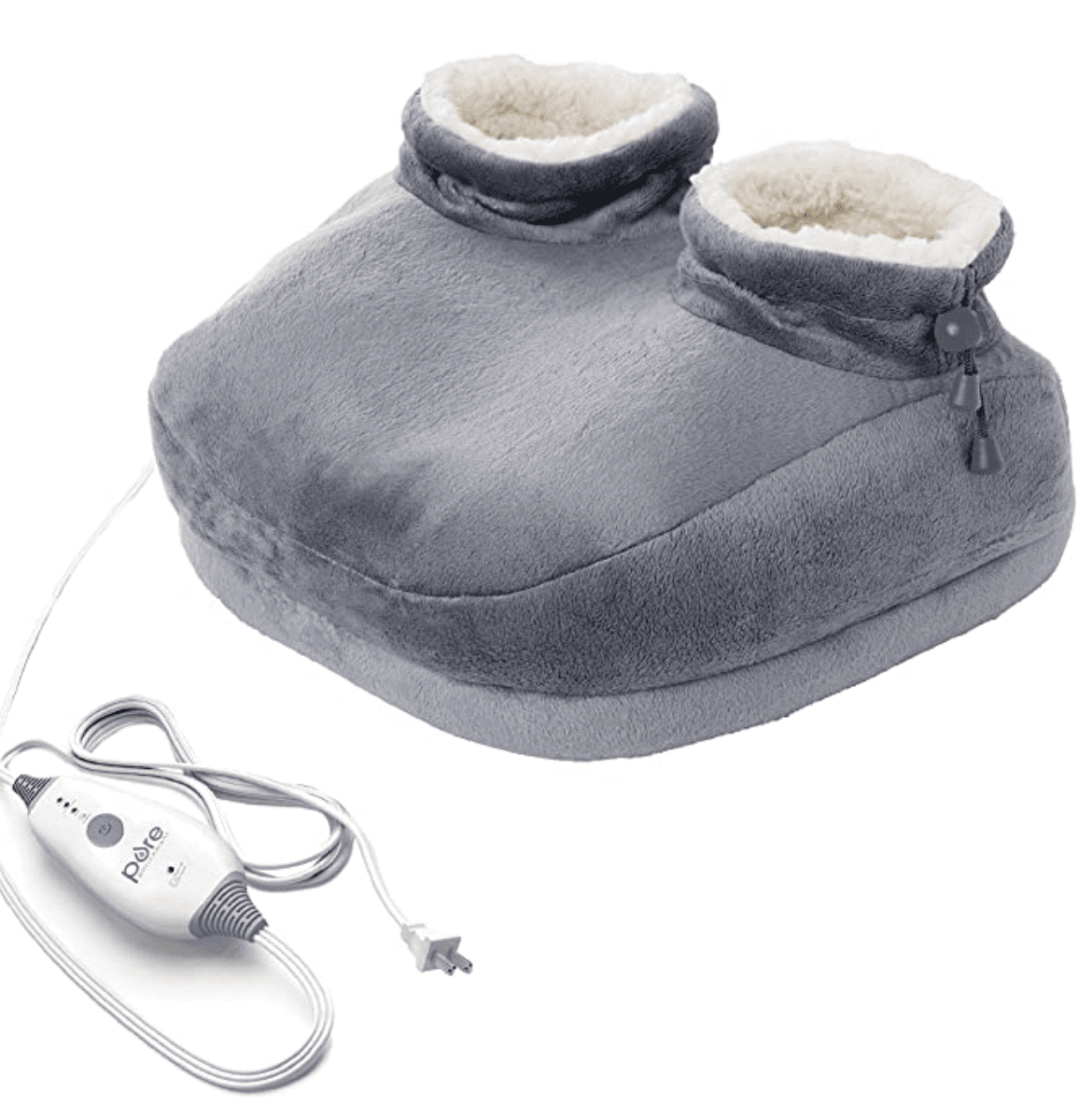 My feet get ice cold and they hurt all the time. Every person I know with chronic pain or autoimmune issues says the same and all of us wear shoes, even in the house, almost all the time, because going barefoot can make it worse. This foot warmer is amazing, with a sherpa lining and different heat settings. I've tried the warming slippers but they are not easy to walk in and are either too hot or too cold. This you can use while watching the TV, get real results and then go to sleep with toasty feet. A GREAT gift idea.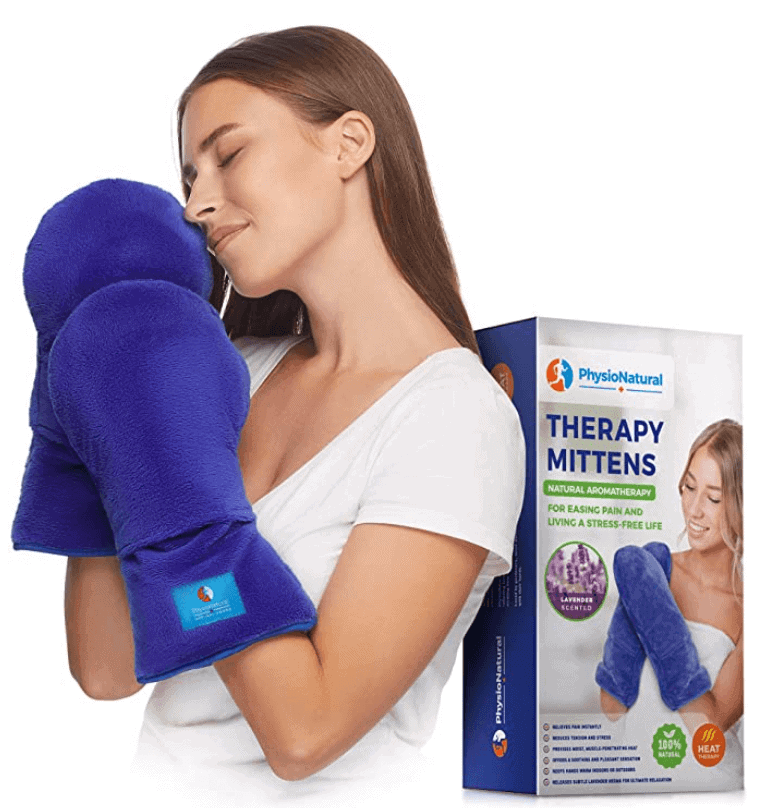 Oh yes, just looking at this makes me happy. Hand pain is real, y'all! If your loved ones complains of achy hands and stiff fingers, has swelling or inflammation in their wrist and hands or uses their hands a lot throughout the day, this is the best gift ever. Think about all of your people with carpel tunnel, who work out a lot, or even play a lot of sports. This could be great for pretty much any person on your list! Plus, they're affordable, so easy to use, and give immediate RELIEF. SO GREAT. I LOVE THESE.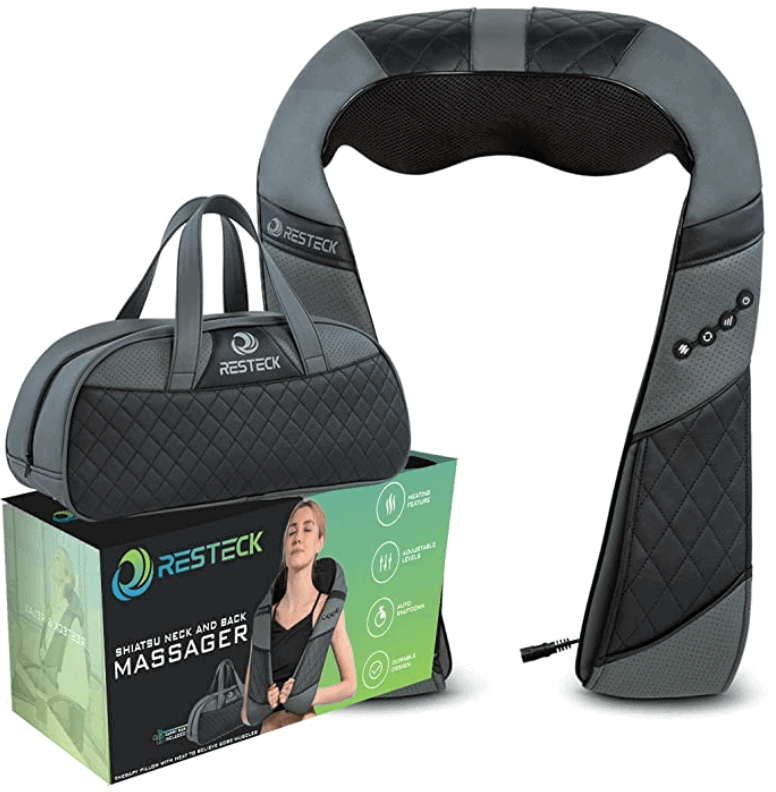 I have written about this thing several times, too, because it's so nice to have. This one you can use by yourself and don't need someone else there to hold it, like a massage gun. I also like that it comes with a bag, so you can store it easily. I've given this as a gift several times and everyone loves it, too. I also mention this one in my post on how to get rid of headaches fast.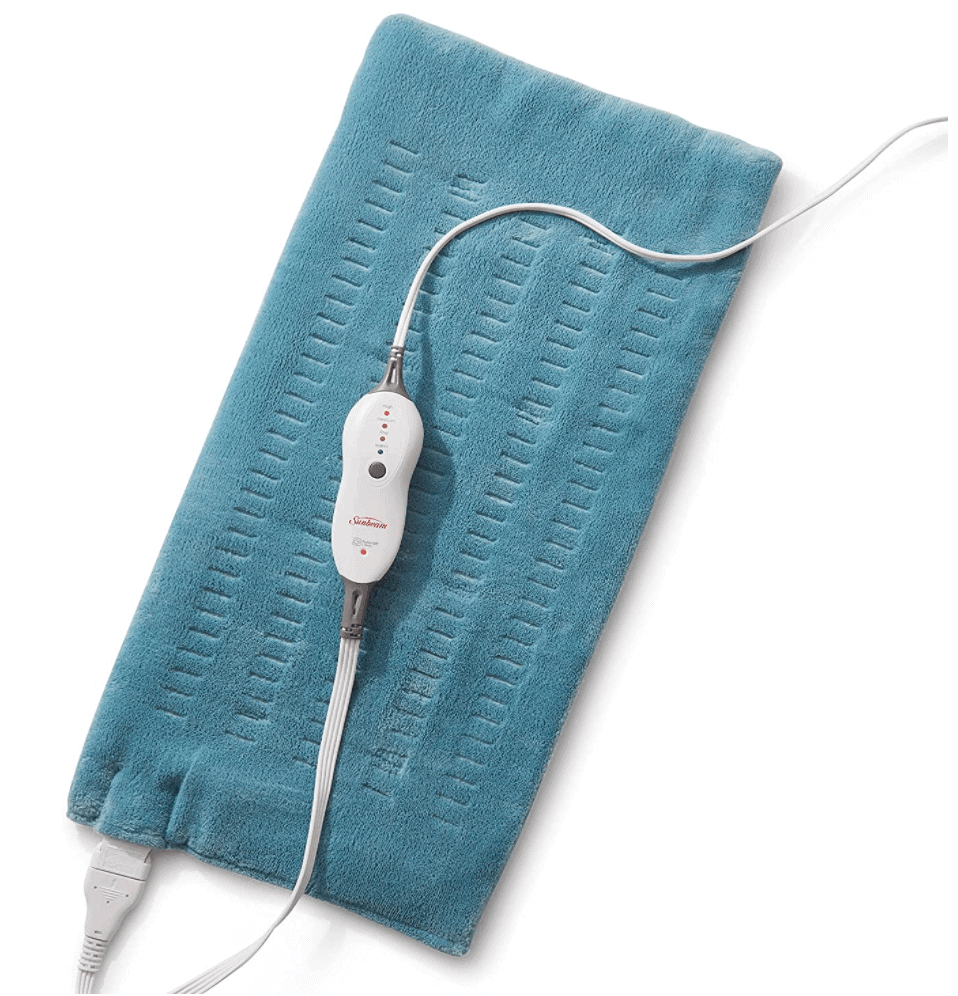 Yup, extra large heating pad to cover more area, faster. I use a heating pad quite often, especially when doing my castor oil packs. In fact, that would be an INCREDIBLE gift combo. Add this heating pad to a gift bag with castor oil and wool fabric
and print the instructions for how to do a castor oil pack in this post. I have received so many messages from people saying that they, too, have seen a difference from using castor oil packs. I use them as a natural remedy all the time, because they work!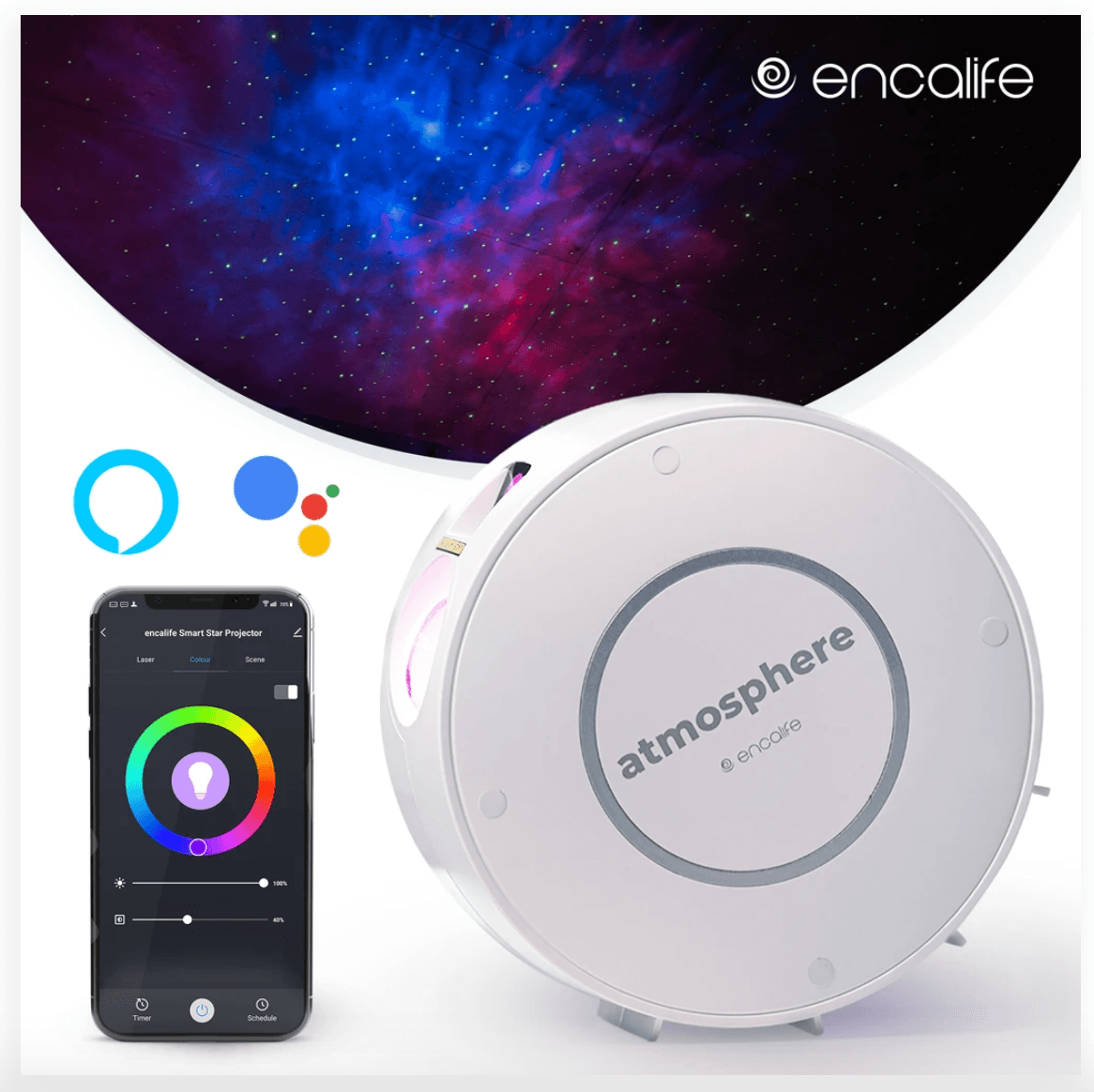 A person dealing with chronic pain probably spends more time in their bedroom or living room than the average person. The Encalife Atmosphere will bring the galaxyy to their room, with tons of customization options for speed, color, and much more. I love this so much I also included it in my guy gift guide, but I think it would be fantastic for anyone who needs to rest a lot or is recovering from an injury. It comes in a really beautiful gift box, too, for easy wrapping.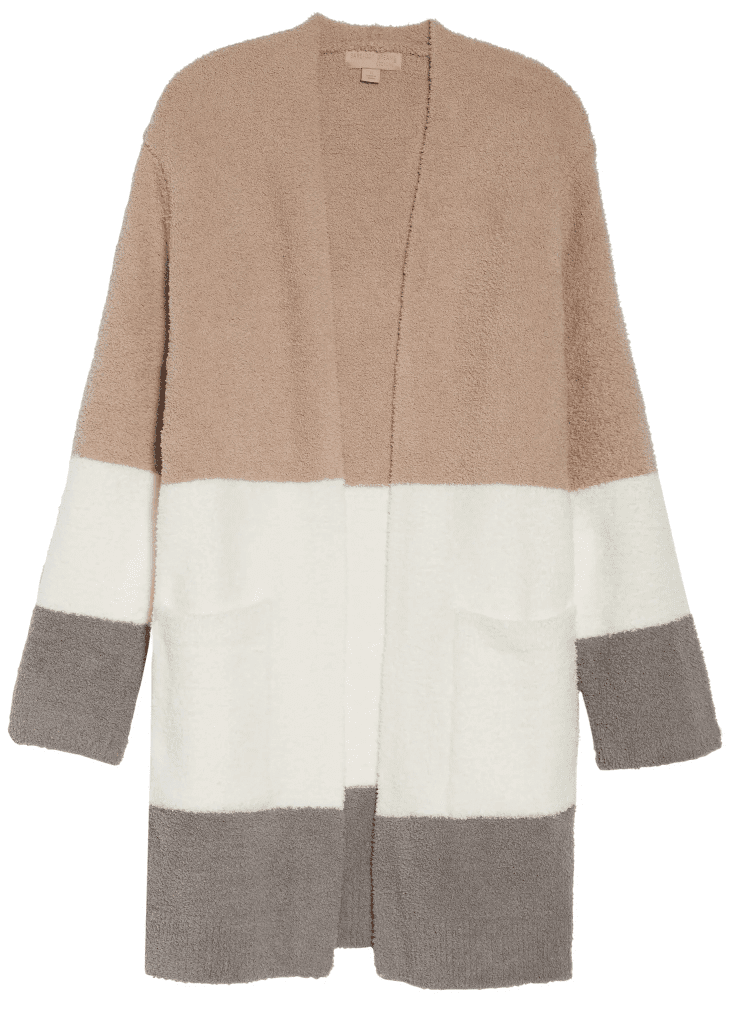 Everyone I know who is in a lot of pain gravitates towards super lightweight, soft clothing. Sometimes, when your body has a lot of inflammation, it can make everything on your skin feel like sandpaper. There will be days I can wear certain clothes and days I cannot, based on what's happening inside my body. These cardigans by Barefoot Dreams are softer than soft. Just absolute bliss. I wear them all the time and highly recommend. I love this color-blocked one, but I also have several others styles from them and they are all fantastic. I find them to be true to size.
Want to go bigger? Barefoot Dreams also has blankets, socks, robes and more. Get them a whole collection of Barefoot Dreams products and wow them big-time. They'll think of you every time they cozy up with these goodies.
Plus, if you order from Nordstrom, you can select to have the item gift-wrapped and just ship it to the receiver. They'll open a thoughtful, beautifully wrapped gift and you'll get the award for best gift-giver ever. Win win.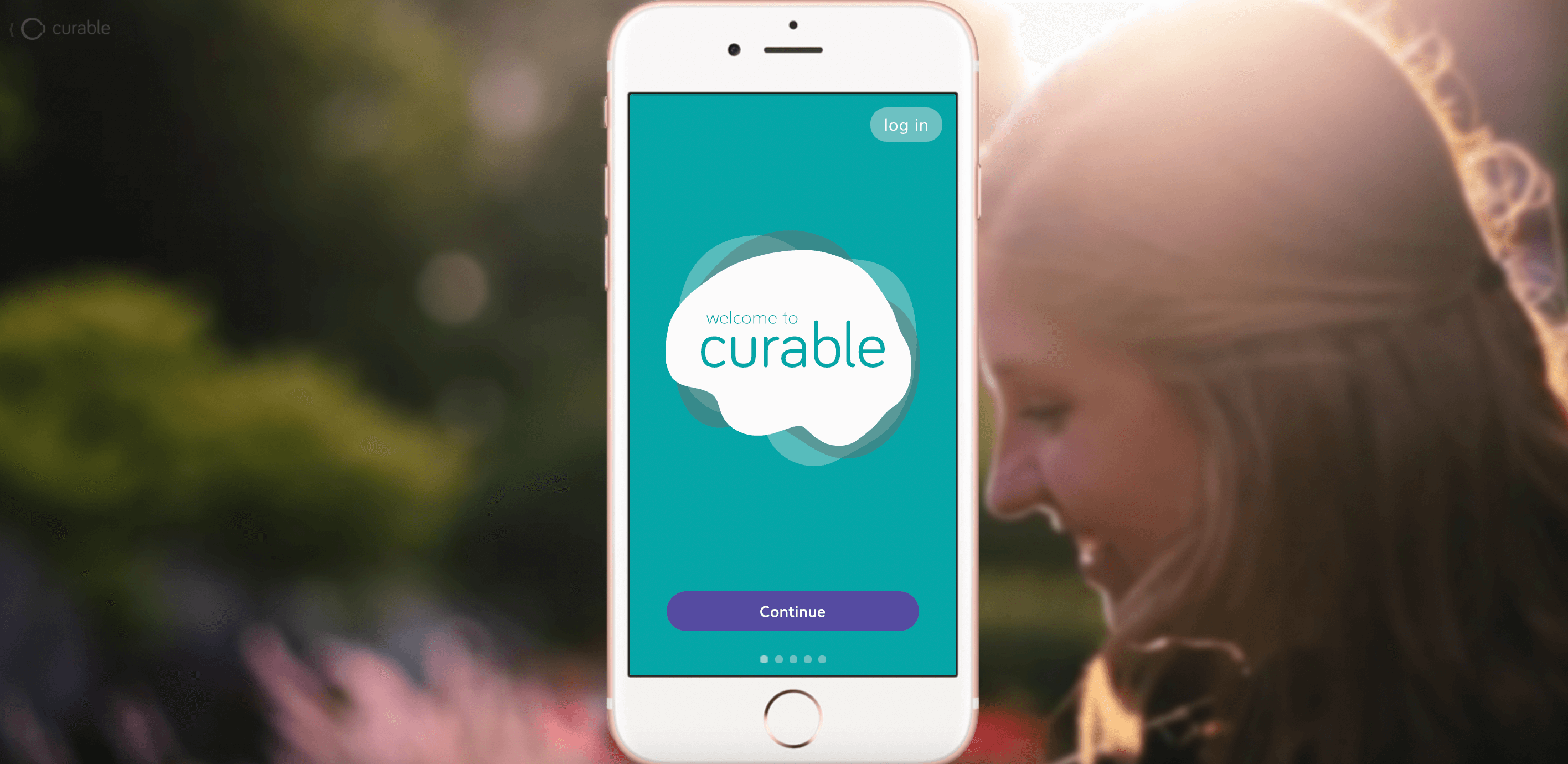 There's an app for pretty much everything today – even chronic pain. Curable takes a different approach to chronic pain management (the app also helps with insomnia, anxiety, headaches and more). If the person has been experiencing pain or symptoms for longer than 3 months, the ongoing pain is often not located where the pain is felt, but rather in the firing of pain signals from the brain, which controls the sensation of all pain. As one famous pain researcher says: "Pain does not exist until the brain says it does." The good news, however, is that the brain's interpretation of pain can be reversible. Curable's "biopsychosocial" approach to pain has shown significant results across clinical studies. Curable's unique design helps address pain from multiple angles – physical, emotional, and psychological.
By buying your loved one a Curable subscription, you are giving them an additional – very powerful – tool to help heal their brain's pain signals. The app does NOT take the approach that the pain is not real, at all, so you will not be sending the message that their condition is fake, which is definitely not the way to help your loved one who is suffering.
To send a gift subscription, go to this page and scroll down until you see "Give a Curable Gift Subscription – LEARN MORE."
*****
I absolutely loved putting this gift guide together. I felt like I was writing it for myself and my loved ones who are in chronic pain and sharing it with you. This list will give you so many great ideas you can come back to again and again when giving gifts to people in your life who are in pain, dealing with medical issues, struggling with autoimmune diseases, or haven't figured out what's going on yet – but they're not feeling well.
For more gift guides, check out these posts:
Have a fabulous day,
E