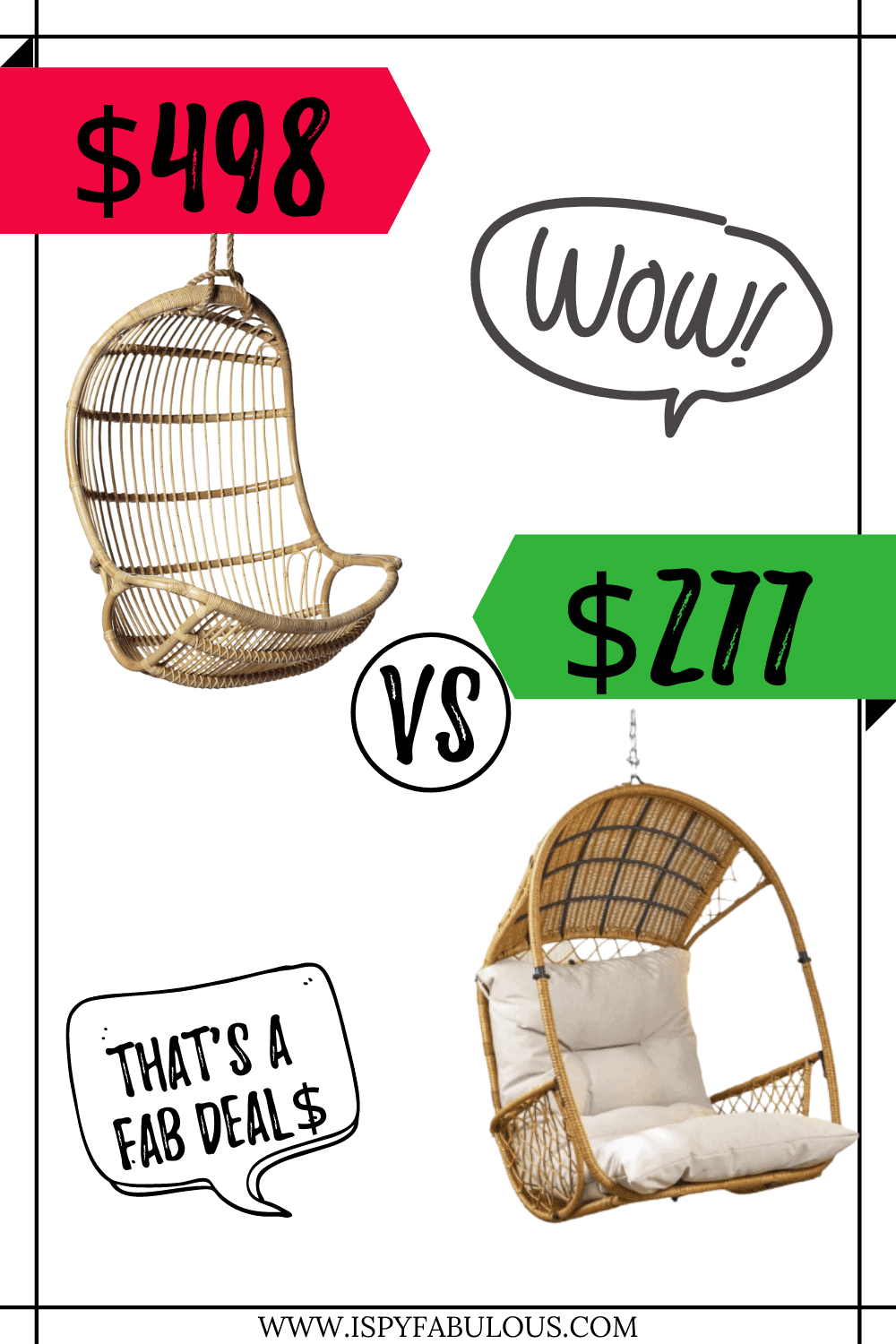 When Serena & Lily released their hanging rattan chair, they started a hanging chair frenzy. Suddenly, rattan chairs were popping up all over the place and flooding the Instagram's of interior designers and home decor bloggers.
It's easy to see why – the hanging rattan chair takes something utilitarian (a chair) and turns it into a statement piece. Plus, it brings a little bit of the fun of outdoor swings and refines it for indoor enjoyment. I mean, why sit in a rattan chair when you can swing in one hanging from the ceiling? The allure, particularly for kids and teen rooms, is obvious, and the rattan design keeps it cool and chic, without being fussy.
Here's the OG hanging rattan chair: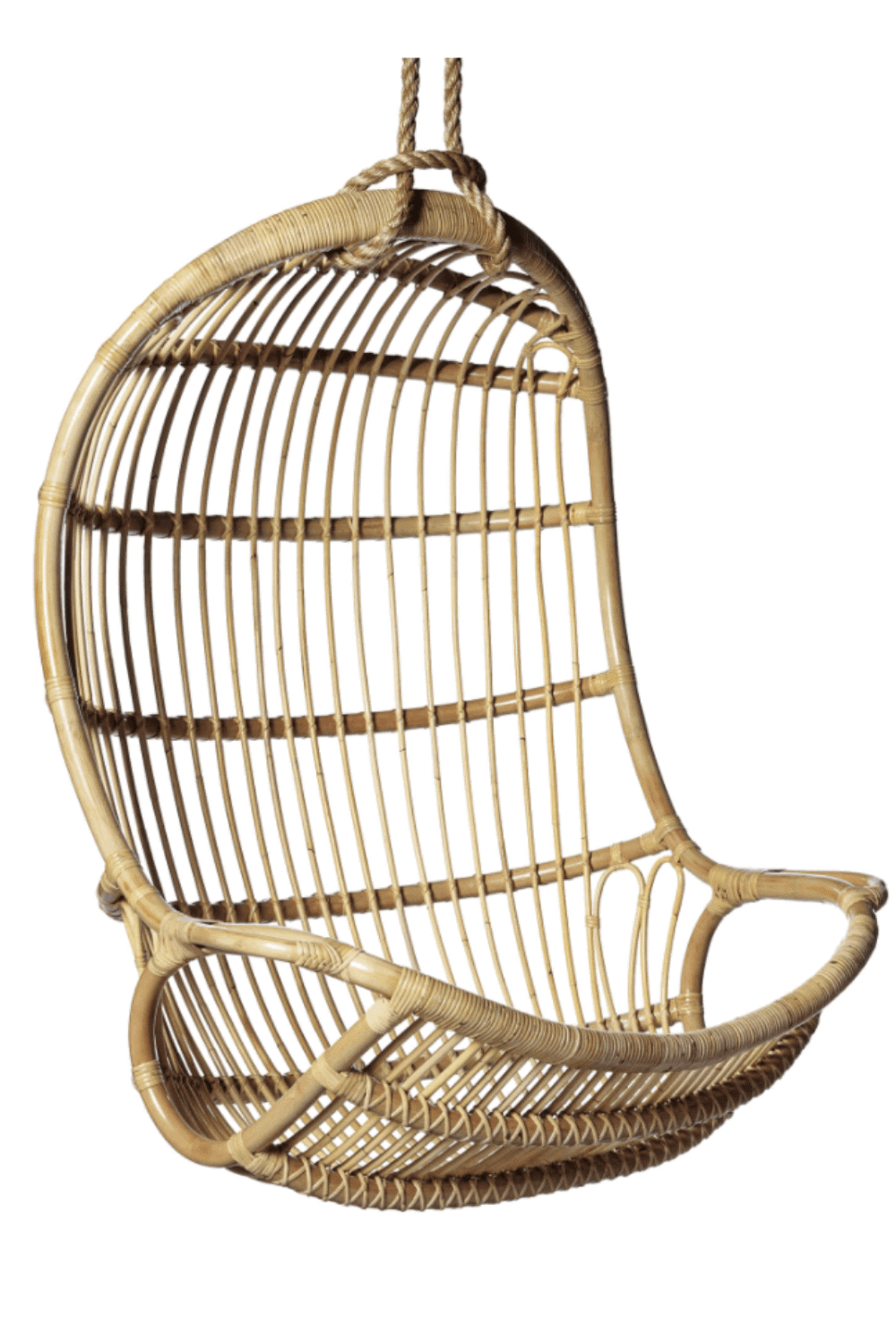 According to the website, the iconic design features a sculptural frame with hand-bent rattan and a scooped seat that cradles you as you float. You can add pillows (read: it does not come with any), but does come with a heavy-duty rope. The rattan also has a clear lacquer finish and the white option has a painted finish.
This design can hold up to 300 pounds and measures 30″W x 29″D x 44″H. This one will set you back $498 and the double will cost $748.
Shop The Look: Serena & Lily Hanging Rattan Chair
Many of my fab deal$ have an almost dead-ringer copycat for less. In this case, there is nothing quite like the Serena & Lily hanging rattan chair that is significantly cheaper. There is one almost identical, but it's the same price, and another option that is even more expensive.
But, this one has similar dimensions AND comes with the cushion, plus it's priced well under $300 with a very similar vibe!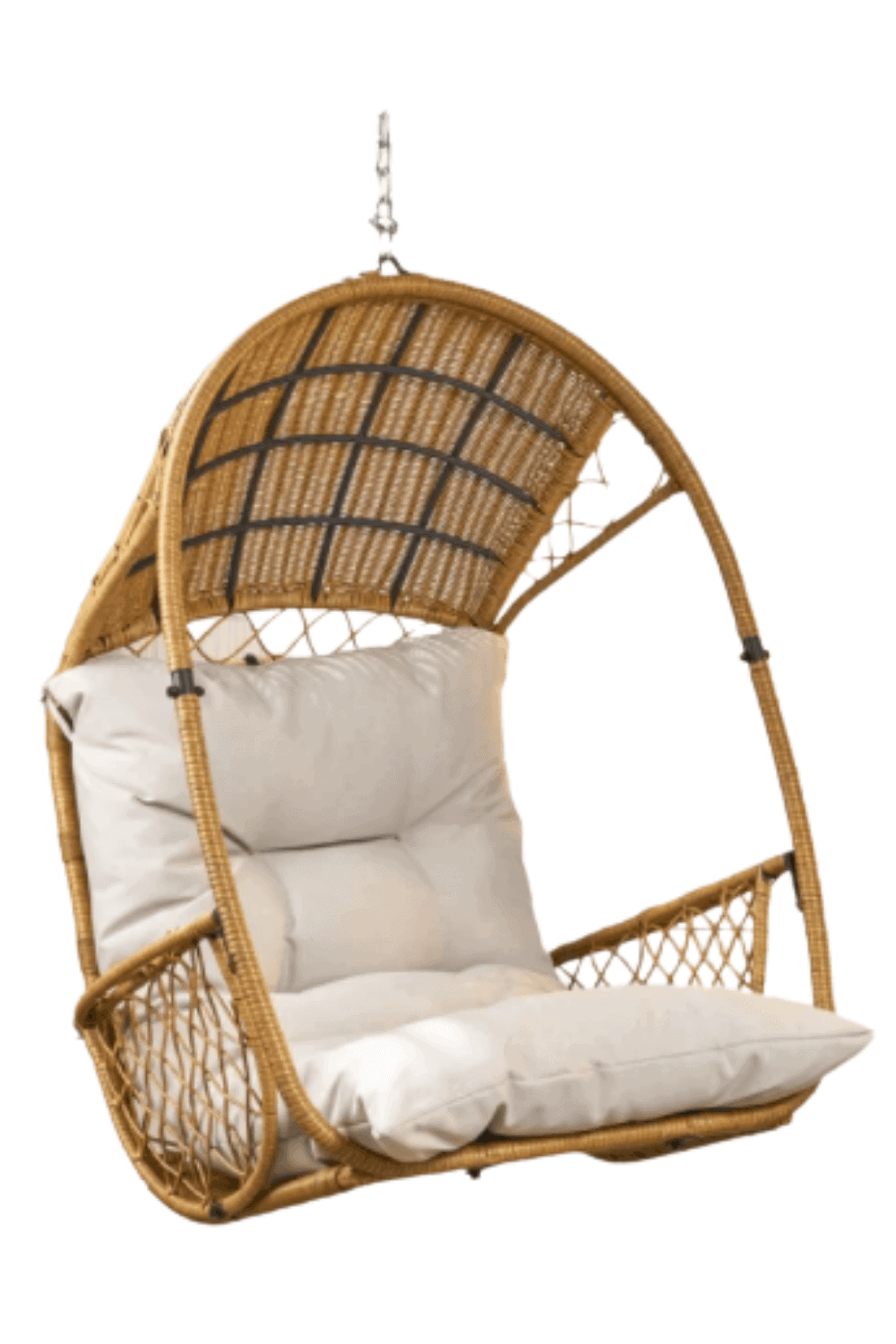 Weight capacity is also 300 pounds and the dimensions are 25″D x 34.50″W x 46.25″H.
I actually really like the shape of this one and the way the top hangs over more. This one is also weather resistant, making it the perfect choice for outside, too.
But wait, today I have 2 lookalikes for you! I had to include this incredibly cool option from Urban Outfitters! While it's a little more expensive than the Berkshire, it has a very unique cocoon look and also comes with the pillow!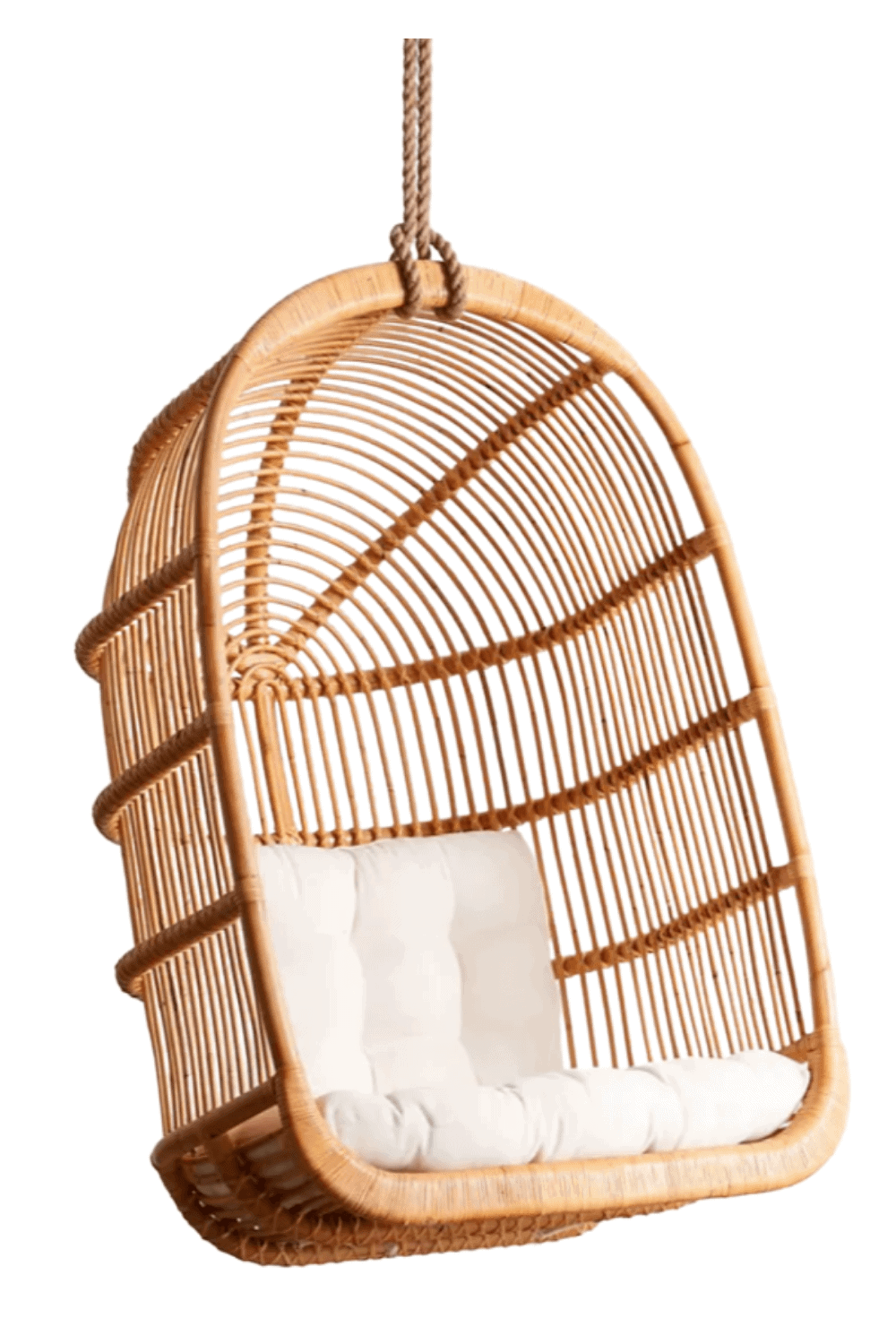 Personally, I love the look of this one. It reminds me of their version of the arched cabinet that is reminiscent of the popular, very expensive, Anthropologie Fern cabinet.
Urban Outfitters really does a great job of putting their spin on whatever they do – so while it's a similar look in terms of being a hanging rattan chair – it's a different vibe that will appeal to a different buyer than the person who loves the other designs. Plus, it's custom, made to order, and exclusive to Urban Outfitters, so you can't get it anywhere else!
*****
Looking for more ways to shop the look for less? I'm all about getting the decor you want for the price you can afford. Just check these out.
Have a fabulous day,
E