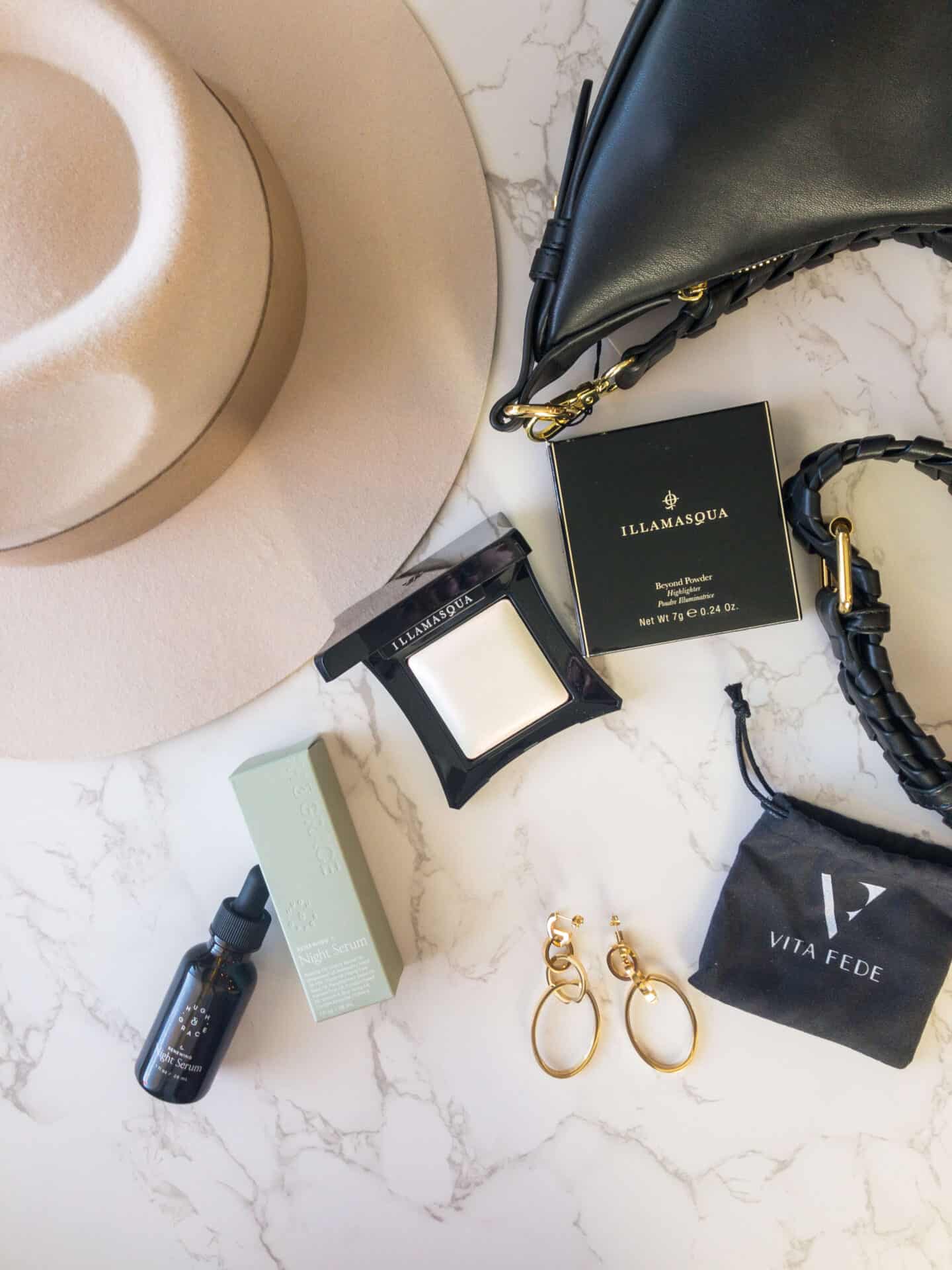 I know it's hard to think about spring. If you're one of the places buried until snow, you might be dreaming about it, but not pulling out those shorts just yet.
Honestly, I wish we got a little bit more of a winter here in California. Cardigans an UGGs are my jam. And, it would certainly make for a more dramatic reveal when we finally turned the corner into spring.
At least I have one thing to look forward to – the incredible Curateur subscription box. They graciously sent me the chic spring collection and I am suddenly feeling more upbeat about warmer days ahead. I can't wait to share all the spoilers of the box with you – and a hefty coupon code that includes a FREE GIFT! Hurrah! Also, know that affiliate links are used, which means I'll receive a commission at no cost to you, in fact, you'll SAVE MONEY!
What is Curateur?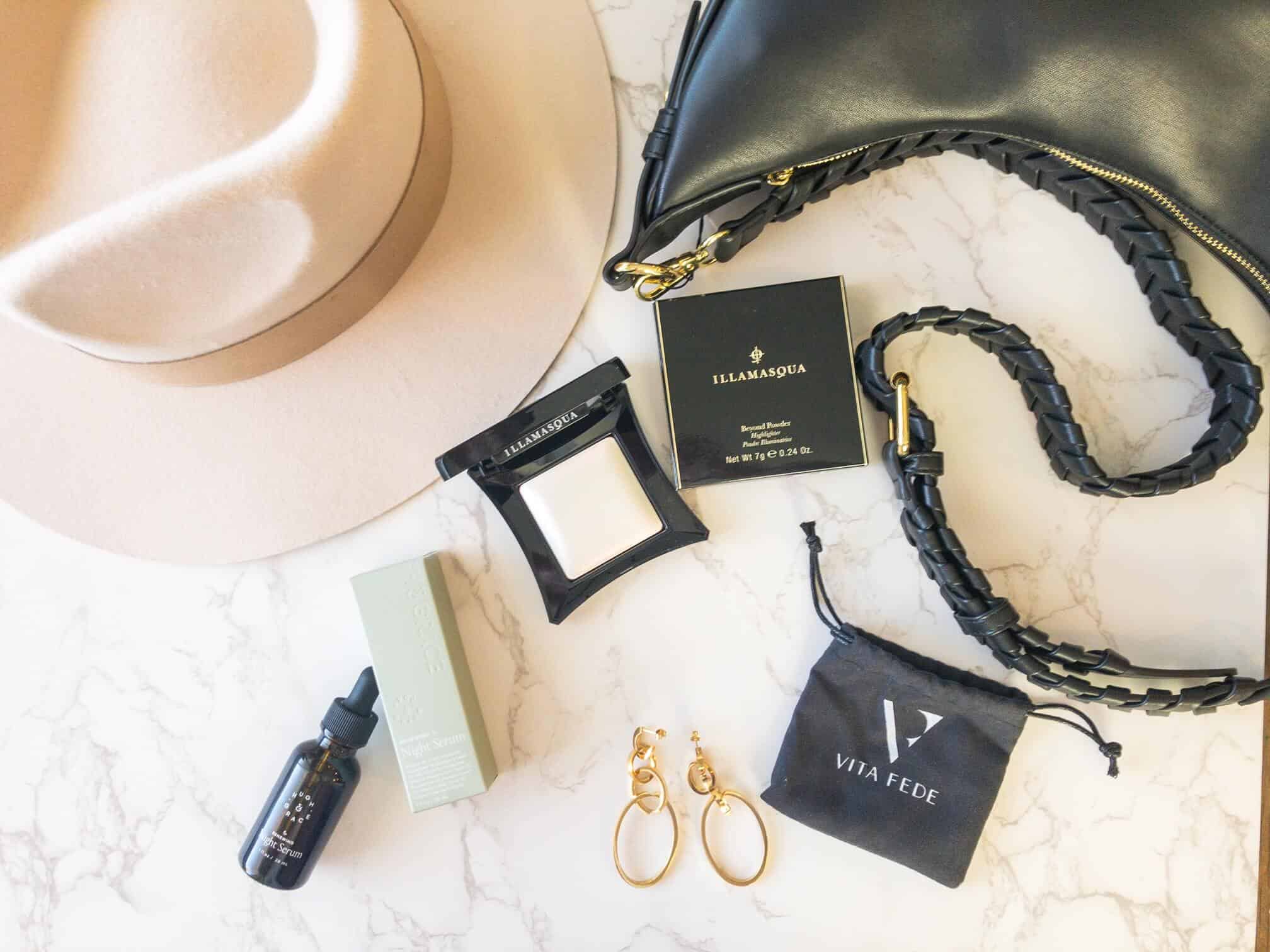 Curateur is a quarterly subscription box curated by Rachel Zoe, celebrity stylist. Every box has 5 items, that typically include unique pieces, on-trend style, luxurious skin care and lifestyle items – most made exclusively for the Curateur box!
Considering Curateur has a total value of more than $500 and your purchase price will be around $75 with code SPRING25 (get up to another $15.00 in cashback if you use Rakuten!), it's a steal. Plus, at time of posting, you'll also get to choose a FREE GIFT! Nitfy gifties!
The spring Curateur collection is so, so good. It's luxury and style for a fraction of the price. But, it's also a a treat for yourself – and for any person you choose to share a piece from the box with. I find that getting these little boxes on my doorstep is a simple act of self-care that has really lifted my spirits when everything else in life seems to be so unpredictable.
So, without further ado, let's take a little break from the hustle of everyday life and allow ourselves a brief reprieve to enjoy a little luxury.
1. Hugh & Grace Renewing Night Serum: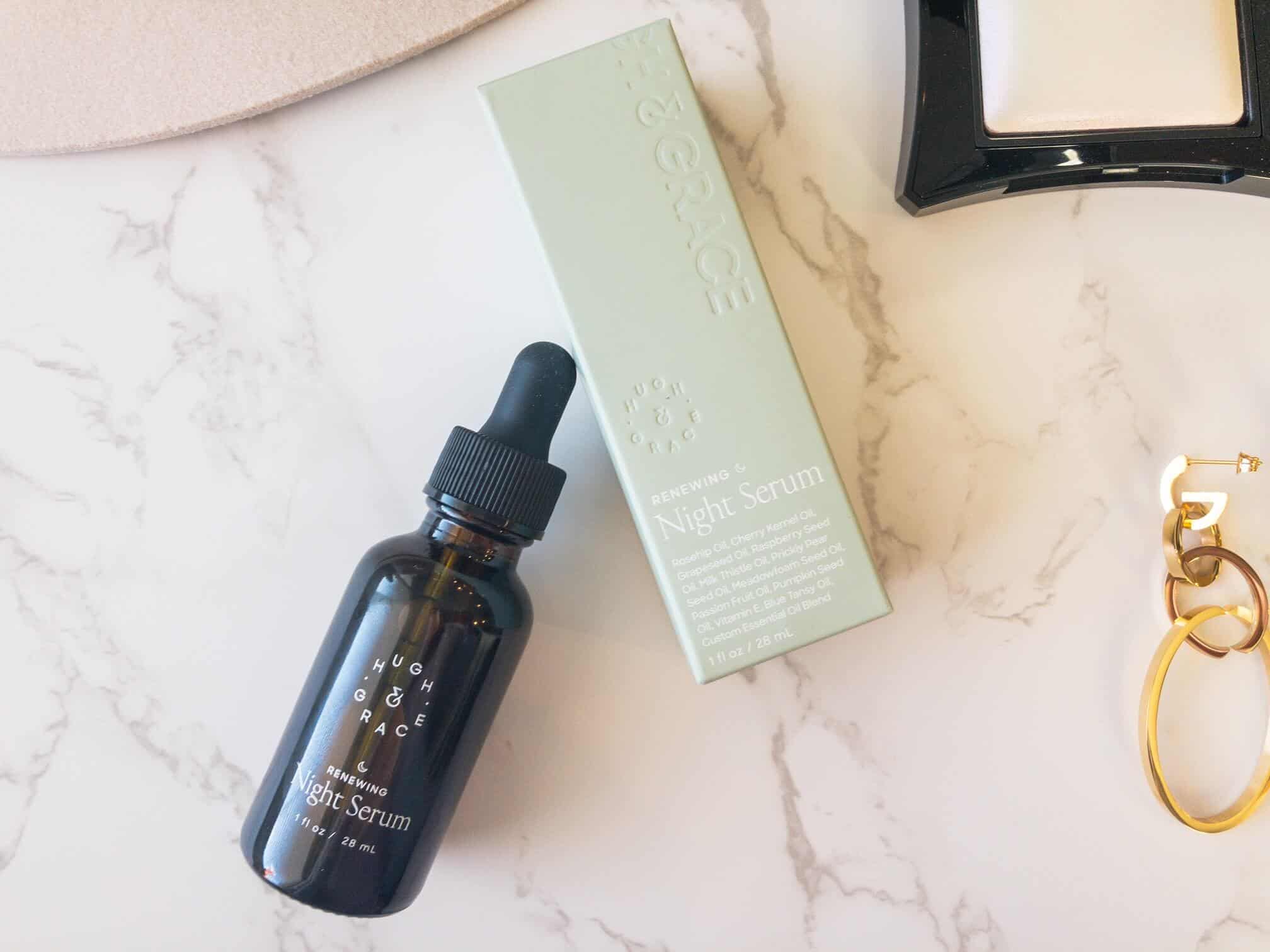 This is the item I am most excited about! This night serum is PACKED with all of the oils I absolutely love for glowing skin, like blue tansy oil, rosehip oil, vitamin E, grapeseed oil and more. Plus, their formulas are clean and hormone free! I was curious how much blue tansy was in it, since that's my favorite, and I was thrilled to see it has a blue-ish tint, the hallmark of the oil. It feels so great on your skin and you wake up looking filtered.
Spoiler alert: I've been using this for a week now and I am OBSESSED WITH IT. It feels SO good, really sinks right in and just gives my skin that infamous blue tansy airbrushed look. LOVE.
Retails at $90, but you can get it in your Curateur box!
2. Illamasqua Beyond Powder: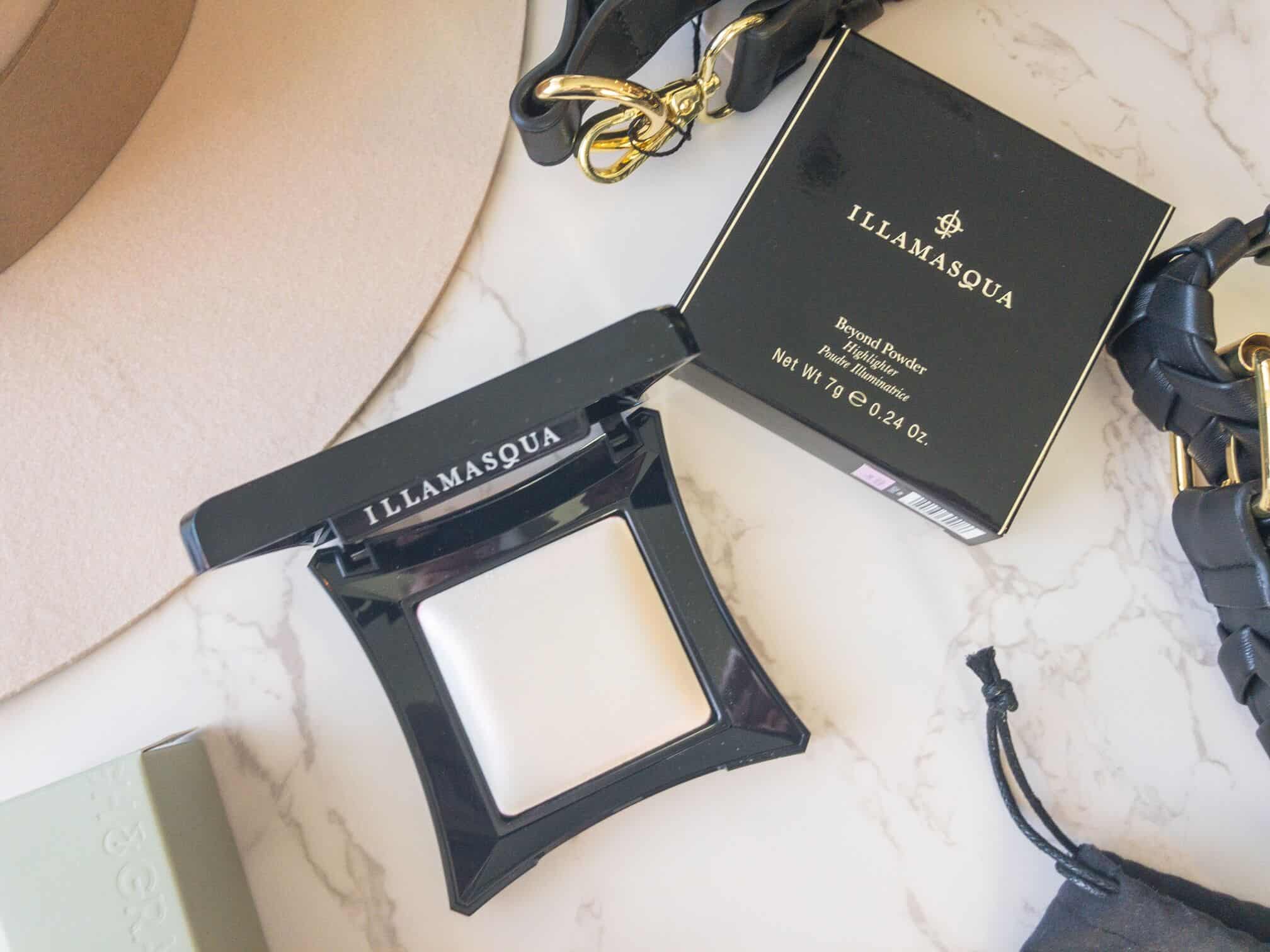 Oh yes, illuminate me, baby! As I've gotten older, I've really started gravitating towards products that highlight my existing bone structure, rather than trying to cover it all up. Highlighters are the perfect way to bring a glow, highlight bone structure, and deflect light from areas you want to be less noticeable. Add some to the tops of the cheek bones, the brow bone, a small amount on the upper bridge of the nose, and anywhere else you want to draw the eye.
I'll admit that I hadn't found my holy grail highlighter. The many I've tried before either just looked a little too much or didn't seem to do anything at all. I absolutely love, love, love this one. Subtle, natural, but definitely noticeable. Get ready to glow like a light bulb, girl!
3. Jules Kae Zola Bag: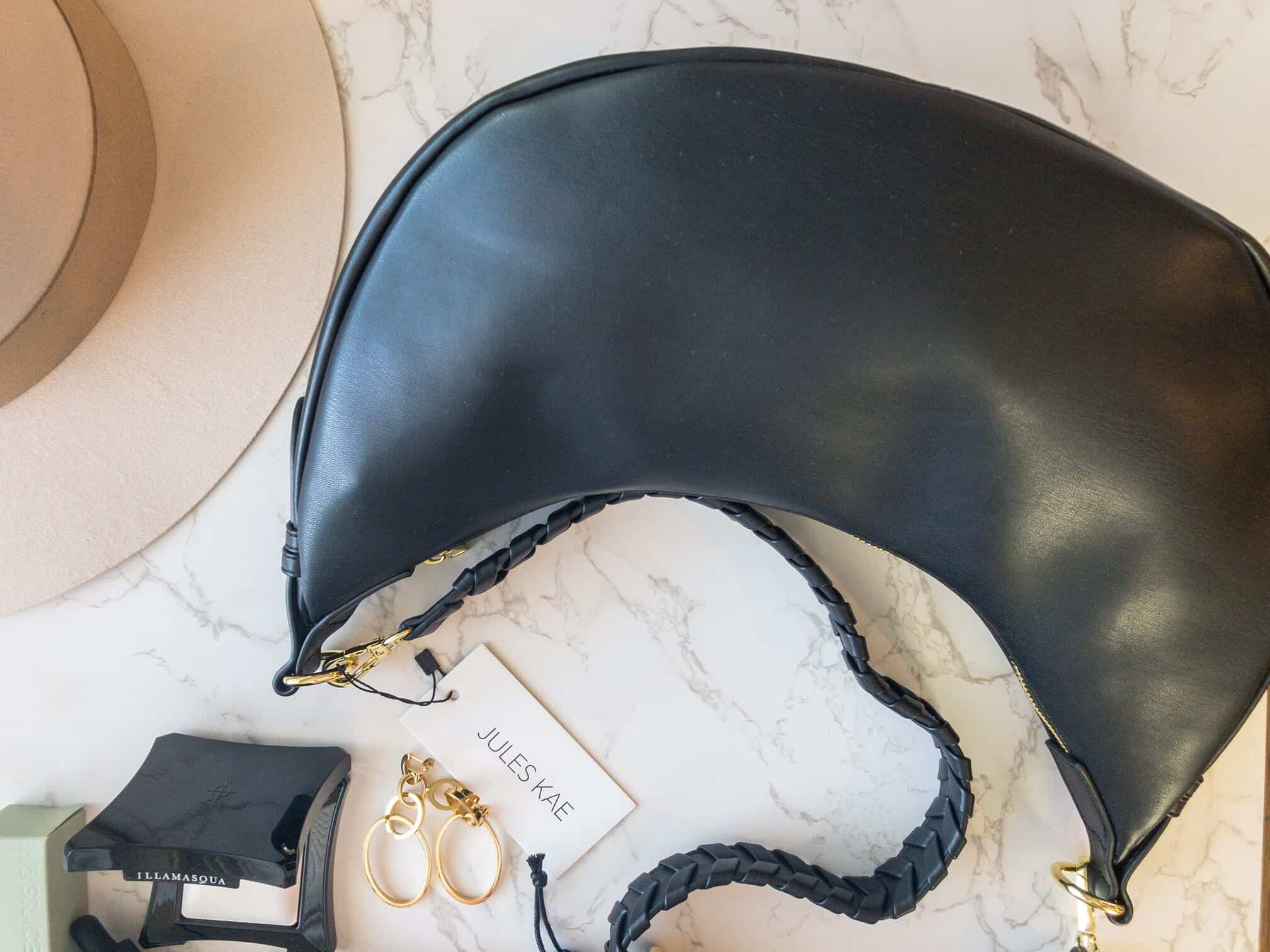 Does a great black bag ever go out of style? No, no it does not. This one has a beautifully braided strap and gold hardware that really pops. Don't be afraid of a black bag in spring – they're chic year round. After all, if Rachel Zoe says it, then it must be true.
4. Vita Fede Cassio Earrings: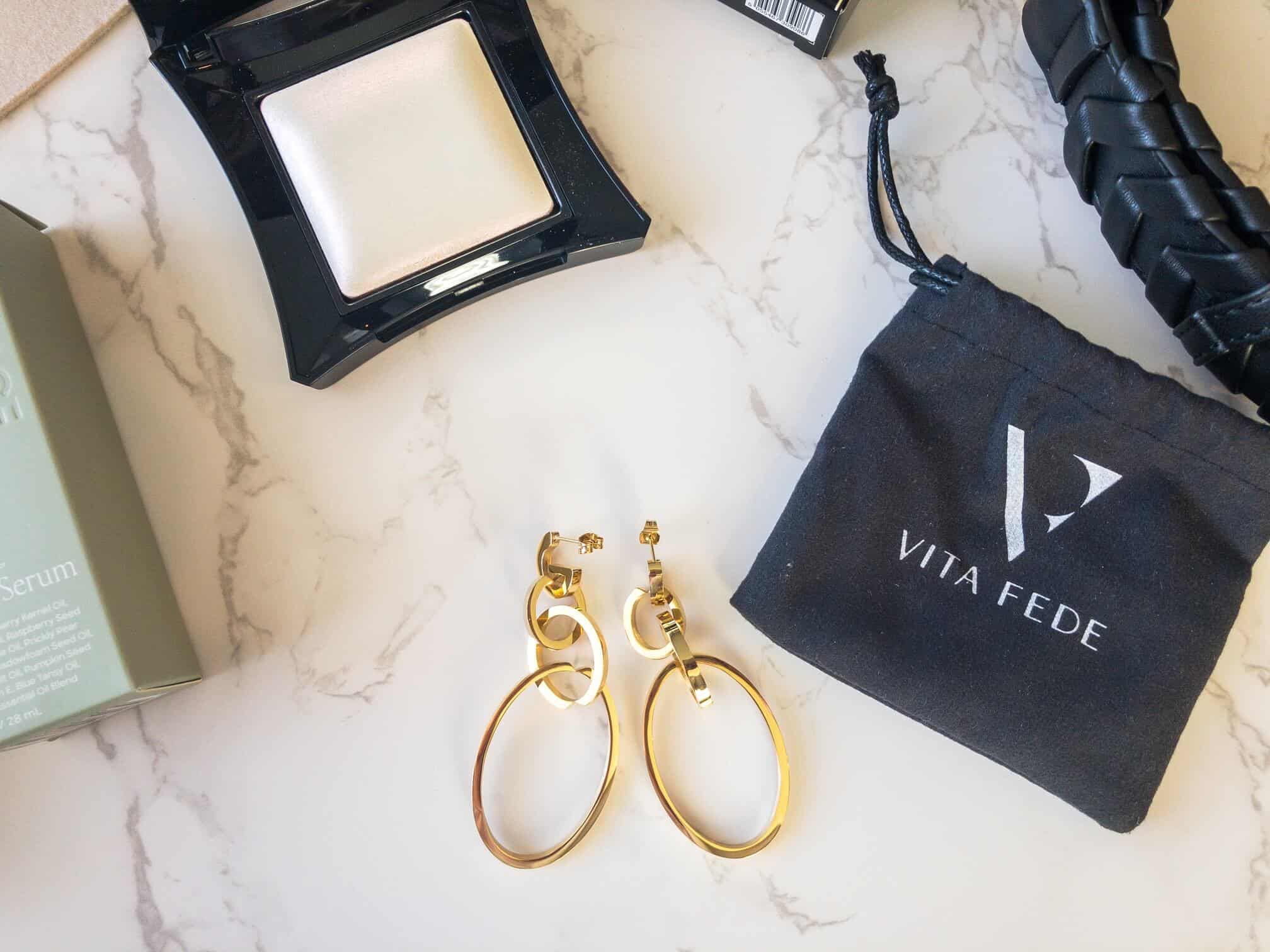 Never underestimate the power of accessories. Receiving gorgeous gold earrings like this reminds me that I love how accessories can elevate any outfit. In fact, a simple shirt and jeans could be a statement when these earrings and the black bag are added.
5. Teressa Foglia Lynn Hat: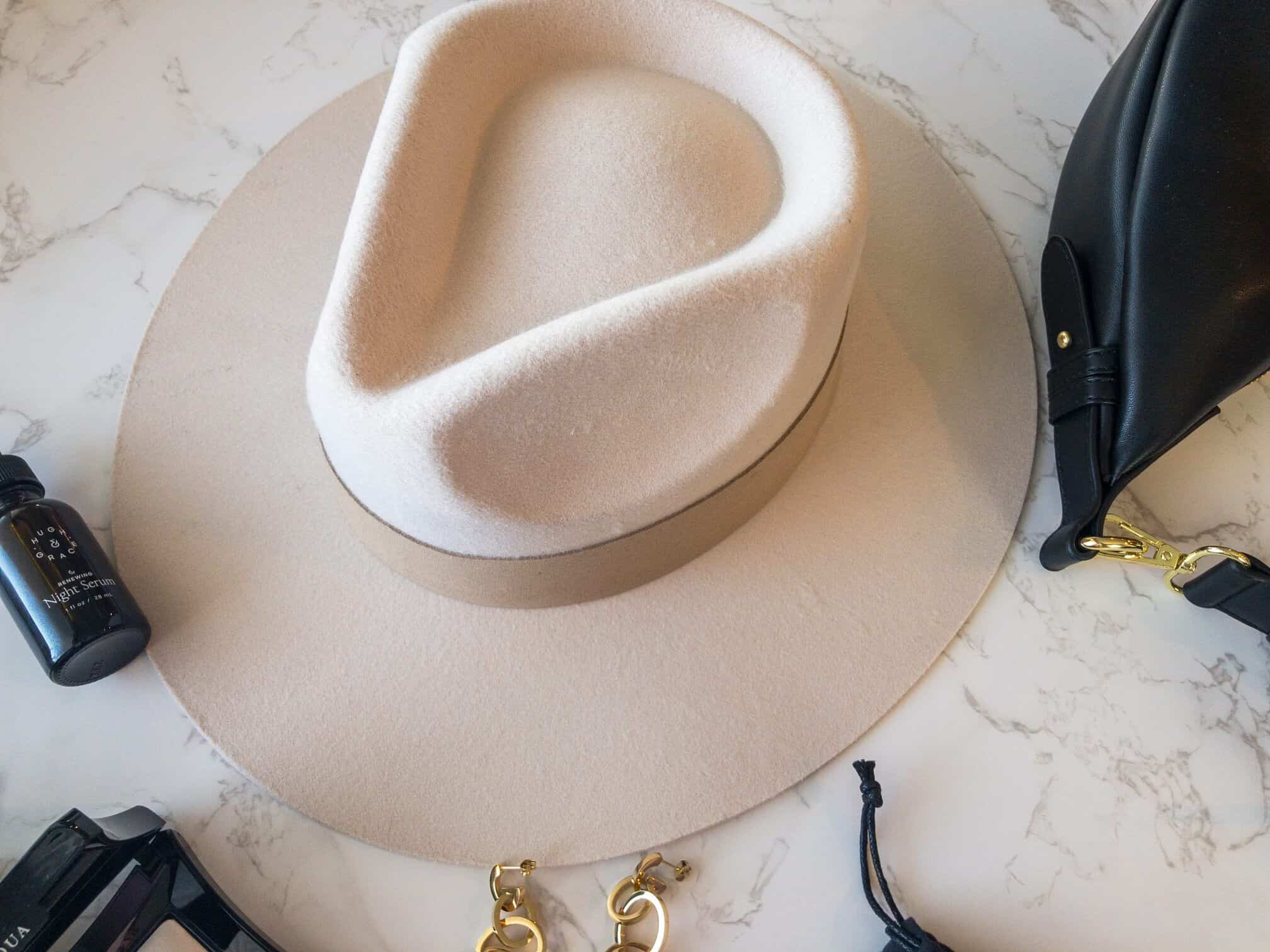 I'll be honest, I've never been a big hat person. Hats that would look effortlessly cool on another person just looked strange and out of place on my head. But this hat seems to be universally flattering. Not only have I tried it, but every person that sees it seems to gravitate straight towards it to try it on. When Rachel Zoe said it's a great design for almost any head shape – she wasn't kidding! How cool would I be with this hat and a spring dress? I feel like that is just a style moment that needs to happen.
*****
This spring Curateur box was another big win. I love that her boxes have a collection of items that really work together, but also pair nicely with almost anything else you have. The skin care and beauty products are always top notch and usually brands I've never heard of (and I try a lot of products!).
The fashion items are always thoughtful selections that make me rethink what I already have in my wardrobe to create looks in new ways. Pretty great for this mom of 3.
Have you tried Curateur? You can read my review of the winter box here to see more examples of past boxes. Don't forget code SPRING25 for $25 off!
Check out these other subscription posts for more fun:
Have a fabulous day,
E