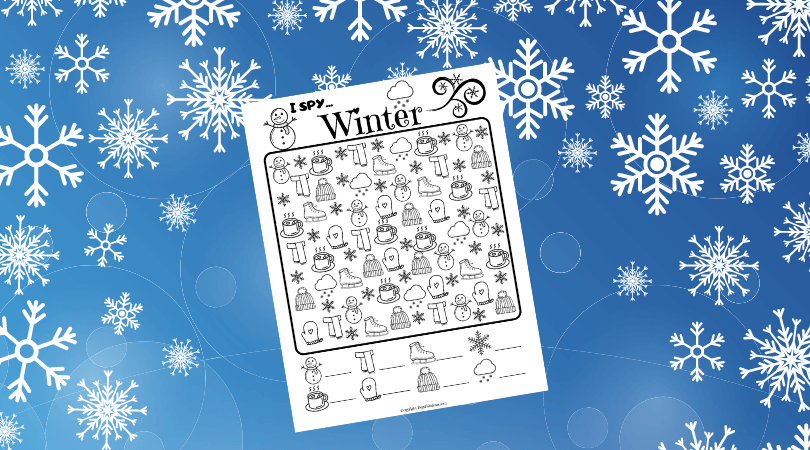 Winter is finally here! One of my favorite parts of the holiday season is the chilly, glorious weather. Winter is short where we live, so I actually enjoy every rainy day.
We may never have to scrape snow off our cars (I wish we could just once!), but we do have to bundle up more than usual when we go outside. Californians also complain a lot about how cold it is when it's still 50 degrees and drink lots of hot cocoa to stay "warm".
Honestly, anyone from a really cold place would just laugh at our behavior.
But, we do live just an hour from Tahoe, where there's lots of snow, skiing, outdoor ice skating, and more, so we try to get up there at least once a year to enjoy actually cold weather.
Where am I going with this? I realized this year that while I have quite a bit of free Christmas content on the blog, I don't have anything for winter. So, today I am sharing the first winter printable – an I Spy activity that doubles as a coloring page! Woohoo!
How To Use The Winter I Spy Coloring Page:
If you're new to the I Spy game, it's super easy. Most kids have played something similar and will figure it out really quick. This makes for a nice, easy, quick activity for the kids when they're stuck inside for holiday break and starting to go a little stir crazy.
Basically, they count how many of each item they find and they can write the numbers on the bottom. Then, they can color it! Easy!
My younger ones will most likely just color it, while my older one will be able to do the whole thing. Put out some snacks or treats and they'll be entertained even longer.
Download the Free Winter I Spy Printable:
To download the free printable, just click on the image below and it'll open in a new window. Just click download and it's all yours. You're welcome to use this at home, in the classroom, with a group of kids, whatever you want. If you do share it, please link back to my site. Every link helps 🙂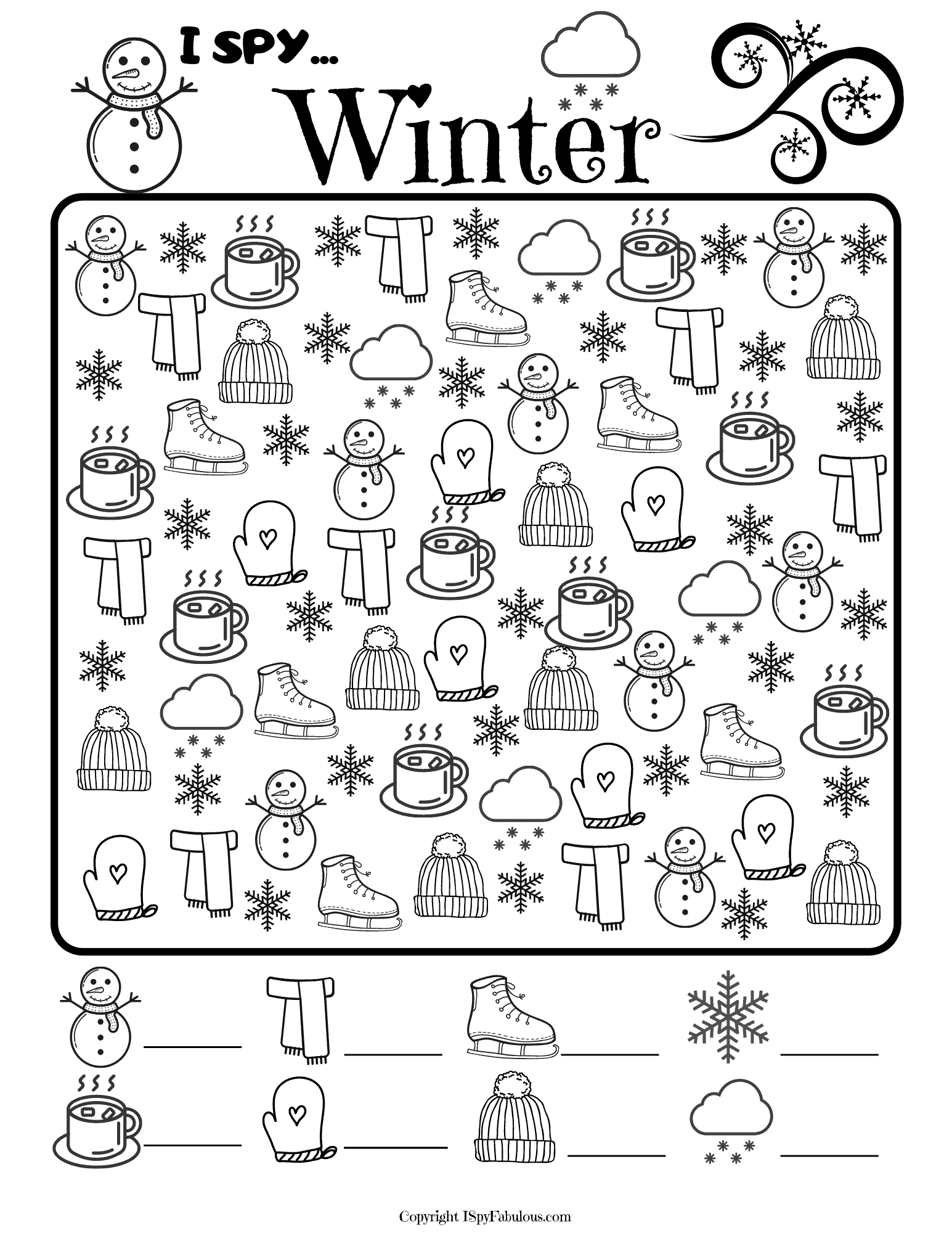 More I Spy Activities:
If your kiddos love these kind of printables, there are more on the blog that you can download for free! Check these ones out, too:
MORE CHRISTMAS/WINTER PRINTABLES:
There's tons of free Christmas fun on the blog that you won't want to miss! Just check out this post with 6 free Christmas printables linked, including: a Christmas countdown, Christmas gift tracker, Christmas I Spy, Christmas word search and more!
And, don't miss my brand new set of 10 winter/Christmas themed color by number – one of them free to download!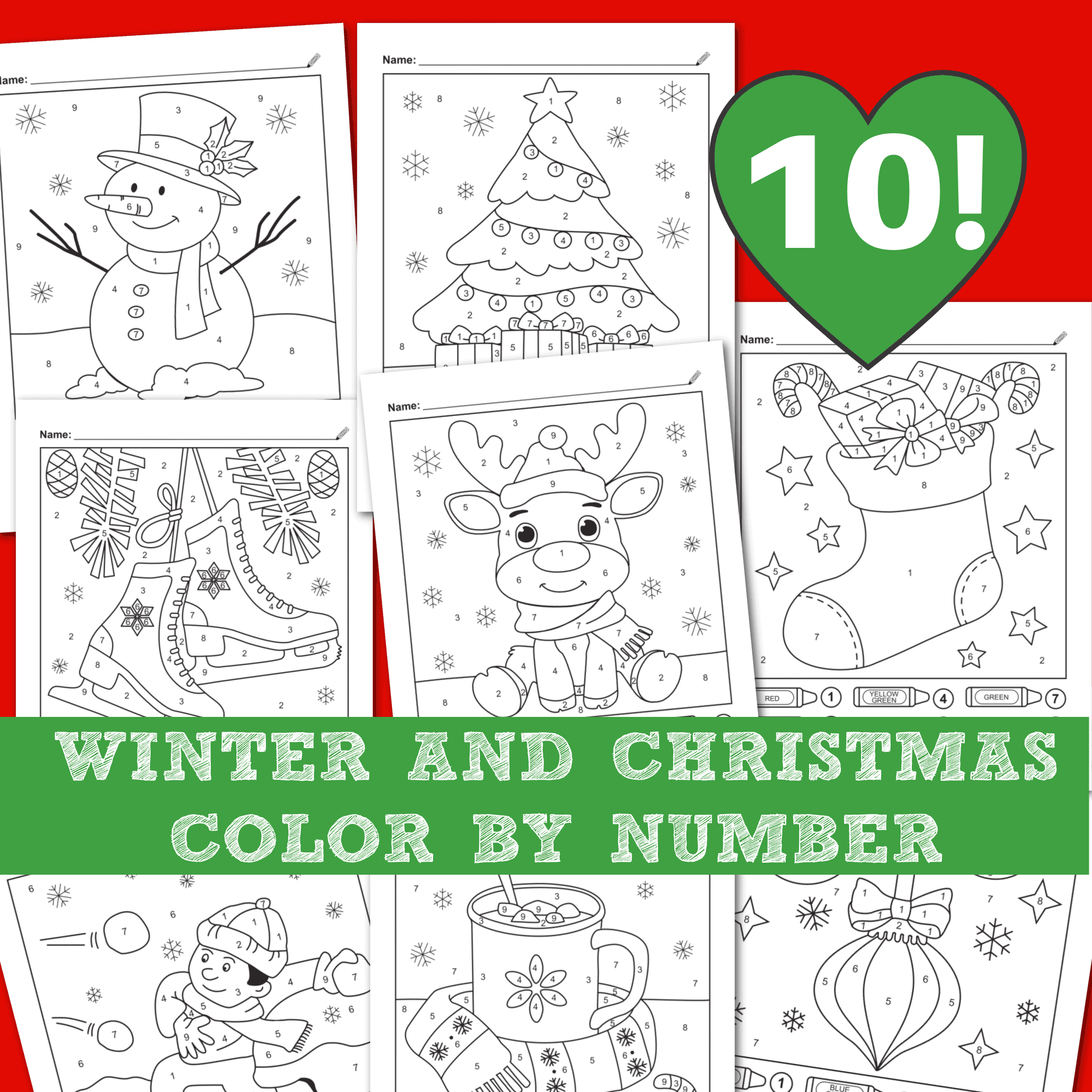 *****
I hope this gives you some free, fun ideas while you're inside! But, if you live where it snows – make sure to bundle up and get outside to build snowmen, ice skate, go sledding and enjoy it! I wish we could wake up to a snow day just one time where we live.
Come back soon for more fun activities this winter.
Have a fabulous day,
E