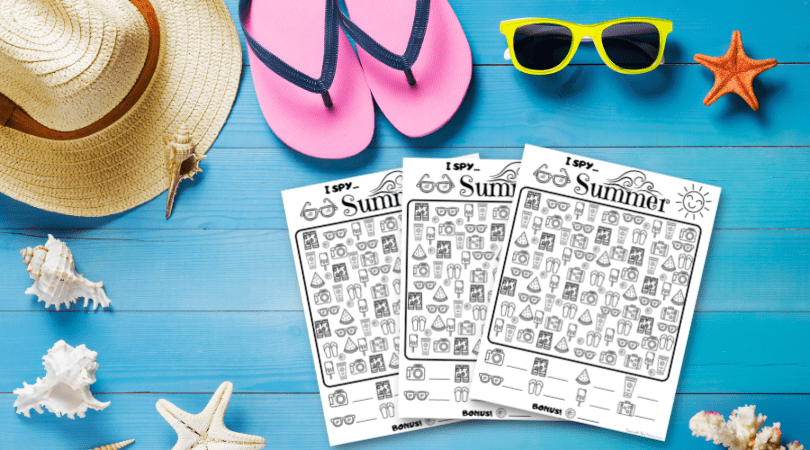 Oh boy, it's getting hot out there. I am not ready for the heat. While we are super excited to have a pool this summer, I'll still be doing my fair share of hiding inside in the AC #sorrynotsorry
I always like to have some easy, fun activities ready to go to keep the kiddos entertained and they've been super into the I Spy printables, so I made one for summer!
This one is free to download as a PDF and then just print at home. You're welcome to use it in a classroom or at home. If you share it, please link back to this page.
Free Printable I Spy Summer: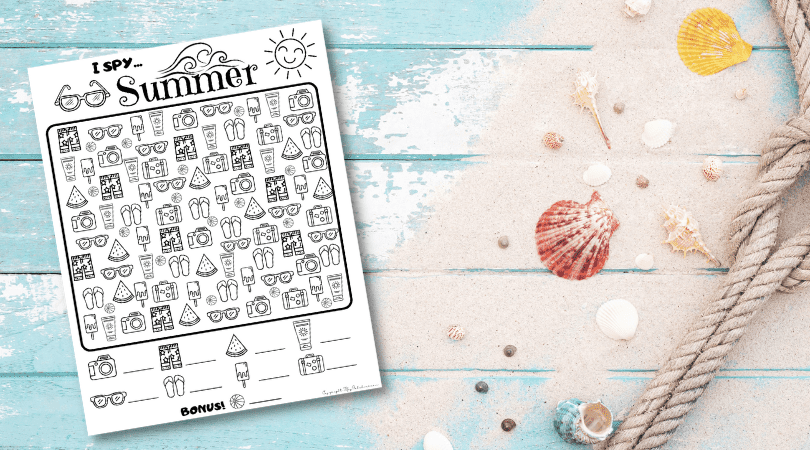 Because this one is also done in black and white, it doubles as a coloring page for younger kids who aren't totally ready for the writing part.
With counting, coloring, and writing numbers, this easy activity sure covers a lot of terrain, while kids just think they're having fun. Win win.
If you're new to I Spy activities, you can use it a variety of ways. One way is to have kids count how many of each picture they find, color them, and write the number on the line at the bottom. Another way is just to color it and look for the different items.
To download, just click on this link or on the image below and it'll open up in my shopify store. It is free, I just use the shop to host the printables.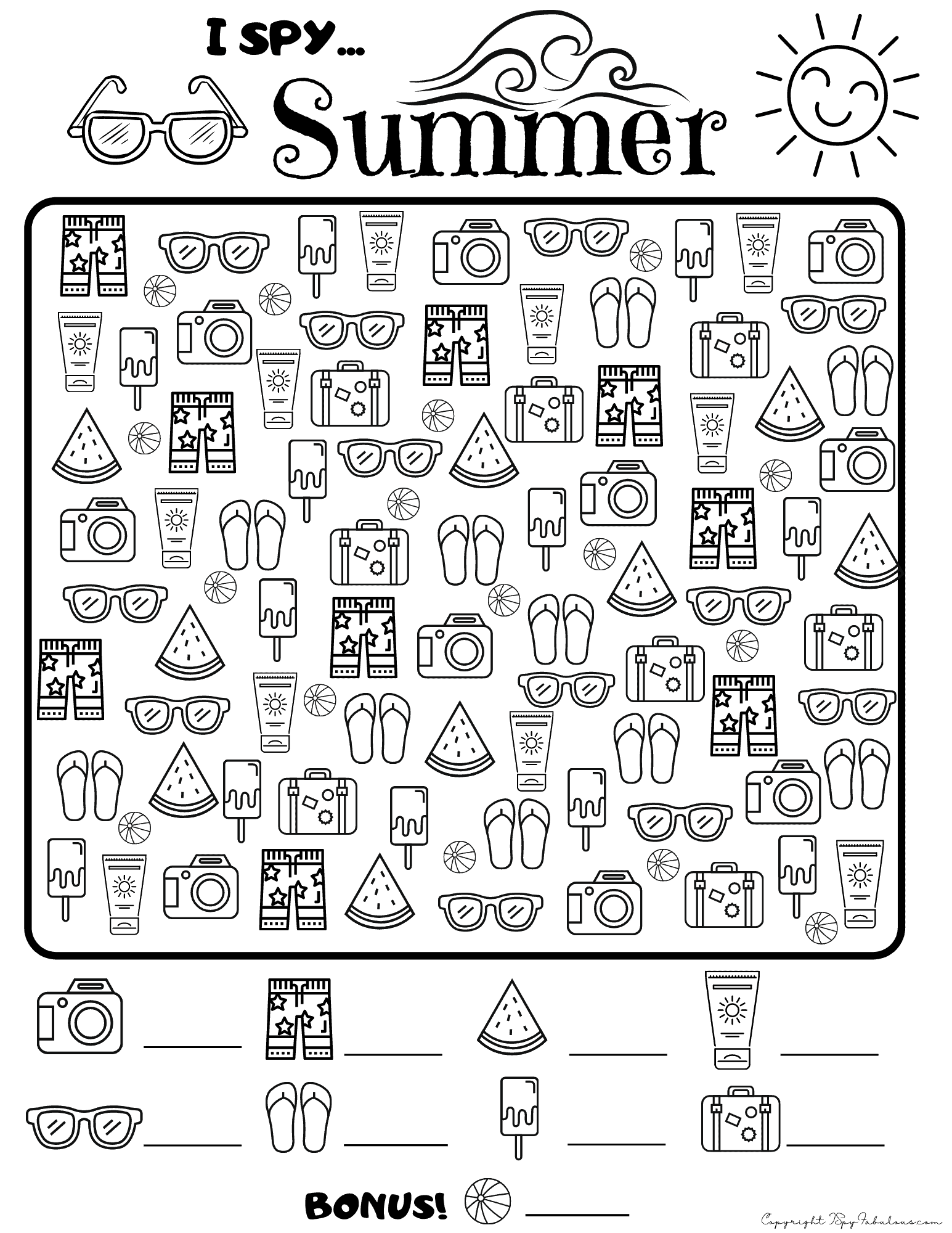 More Summer Printables:
There's more where that came from! Don't miss some of these other printables perfect for summer:
Are you close to going back to school? Snag this free back to school I Spy printable or this fun goal setting back to school activity for kids.
*****
Hope you found something fun to do with the kids. I'll be back with more back-to-school printables soon.
Have a fabulous day,
E