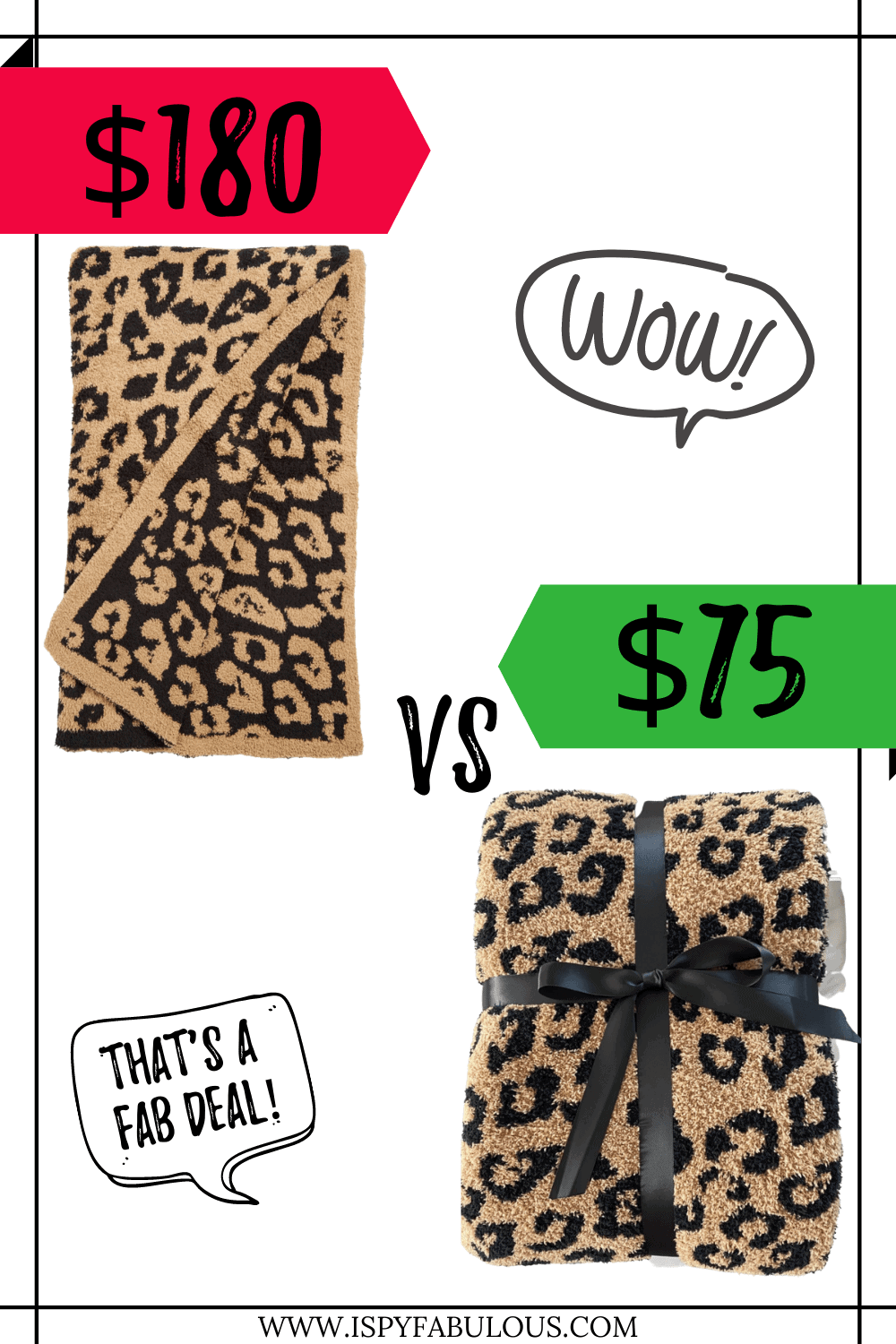 Oh, how I love Barefoot Dreams, let me count the ways. Their cardigans, robes, slippers and blankets are what your coziest dreams are made of. They have somehow created the most comforting material known to man and then weave it into styles that are also socially acceptable to be worn in public. And, even if they weren't…. I'd probably do it anyway, because they're just soooo soooooft.
Then, they came out with a blanket. And, if the rumors are true, it feels like cuddling with a little piece of heaven. Some people become so obsessed, they buy every color and one for each person in their house!
But, while many of the colors and patterns are undeniably chic…. they upped their game when they came out with these:
The Barefoot Dreams Blanket:
Yup, Barefoot Dreams came out with their gorgeous animal print CozyChic Barefoot in the Wild blanket. As a serious animal print lover, I was thrilled…until I saw the price tag.
How could I justify almost $200 on a blanket? To each their own, but for me, it made those dreamy, animal print luxuries out of my price range and it broke my heart, because I love blankets. A lot. (A whole lot.)
But, it was just a matter of time until this happened. You know what I'm talking about. The knockoff. The lookalike. The dupe. The copycat of the Barefoot Dreams blanket.
This one is super good, friends, and I can't wait to share it with you.
Here she is in all her glory. The animal print Barefoot Dreams blanket dupe, the Sweet Dreams Blanket. This one will set you back $75 for a blanket that has reviewers raving.
The size is almost the same, clocking in at 50 x 70 and also made of 100% microfiber polyester. The original is slightly larger at 54 x 72.
It also comes in 4 different animal prints, but some were sold out at time of posting. Keep an eye out – these should come back in stock soon.
Just look at how close these are!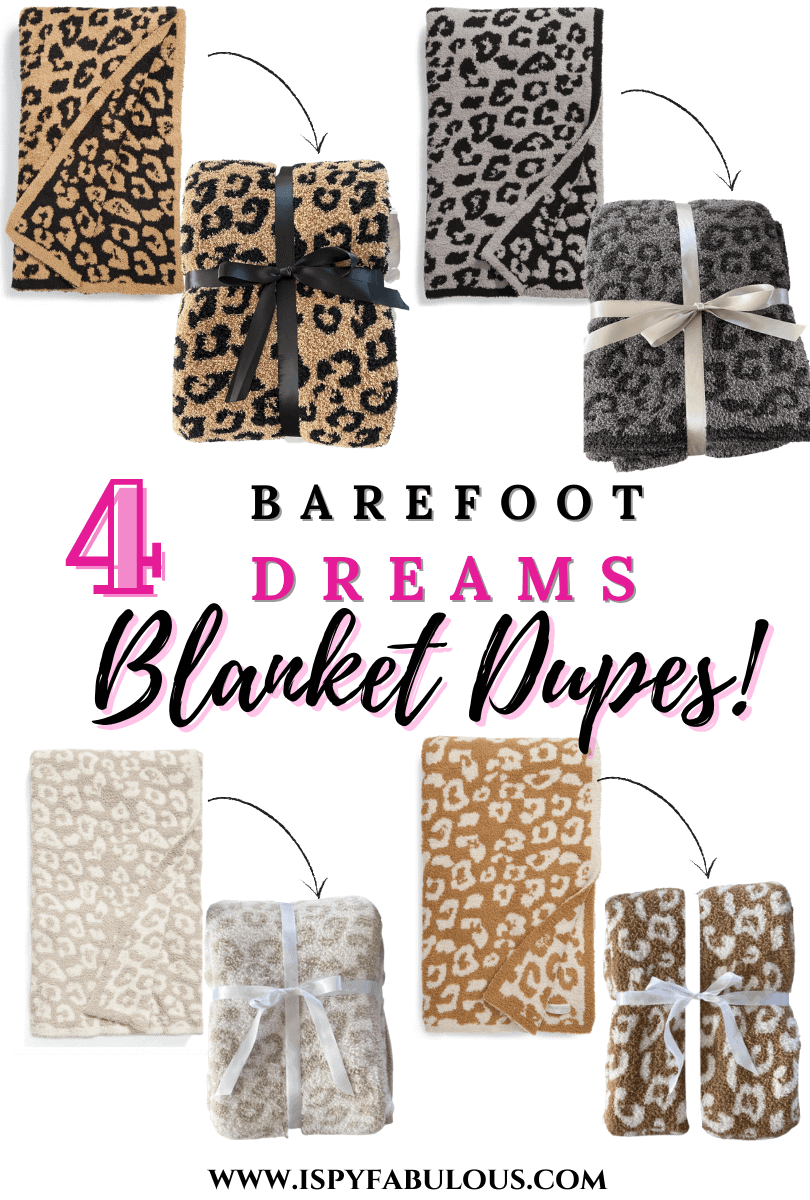 What do you think? Would you still drop $180 for the original – or spring for one of these? They both look dreamy to me!
******
I love finding affordable versions of things that I want. Sometimes it is worth it to buy the one you really want and other times, you'll be just as happy with a copycat.
If you love fab deals like this, you might also love these posts:
Thanks for reading!
Have a fabulous day,
E