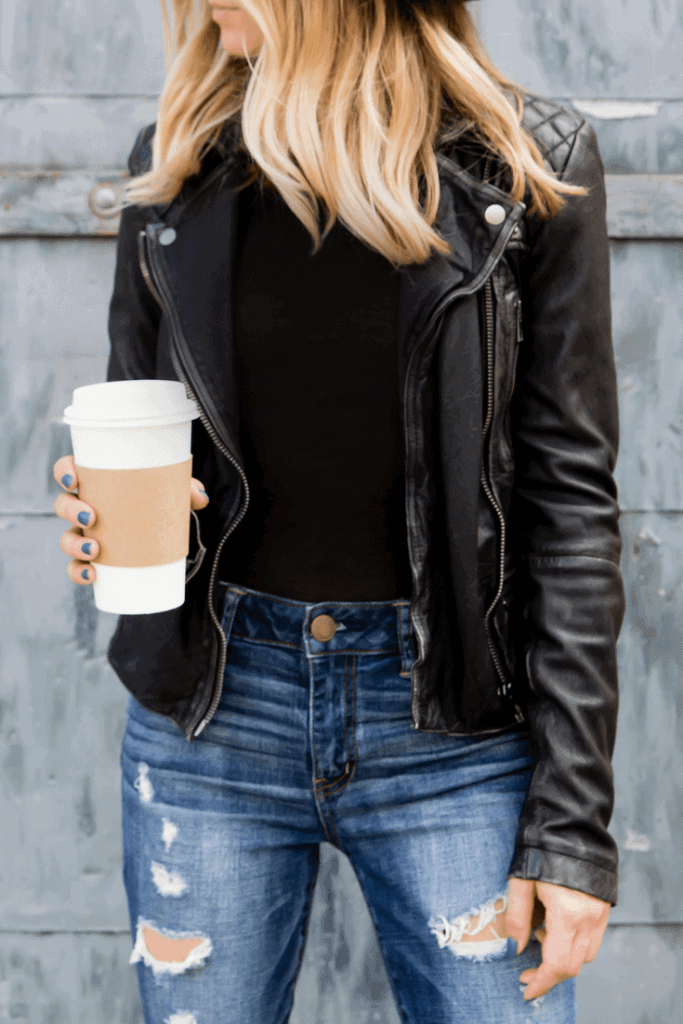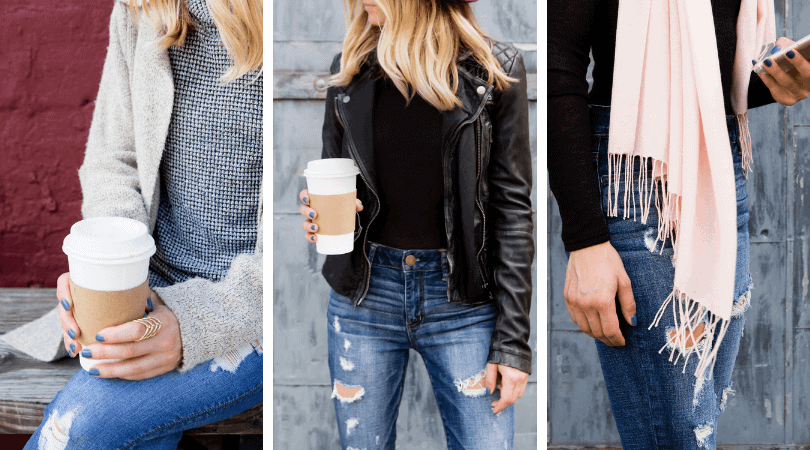 I'll just say it: I am not the coolest cat when it comes to my closet.
I get stuck in ruts of buying the same kinds of things and wearing the same outfit combinations, because it's comfortable and easy.
But, yes, it gets boring. So, when I need a refresh and some fashion inspo, I love checking out what my favorite fashion bloggers are up to.
Each one of them has a fresh take on fashion, mixes both high and low pieces, rocks whatever they wear with major confidence, and encourages me to try new things and go live my best life.
Let's check out the 10 Fashion Tips I've Learned from Fashion Bloggers!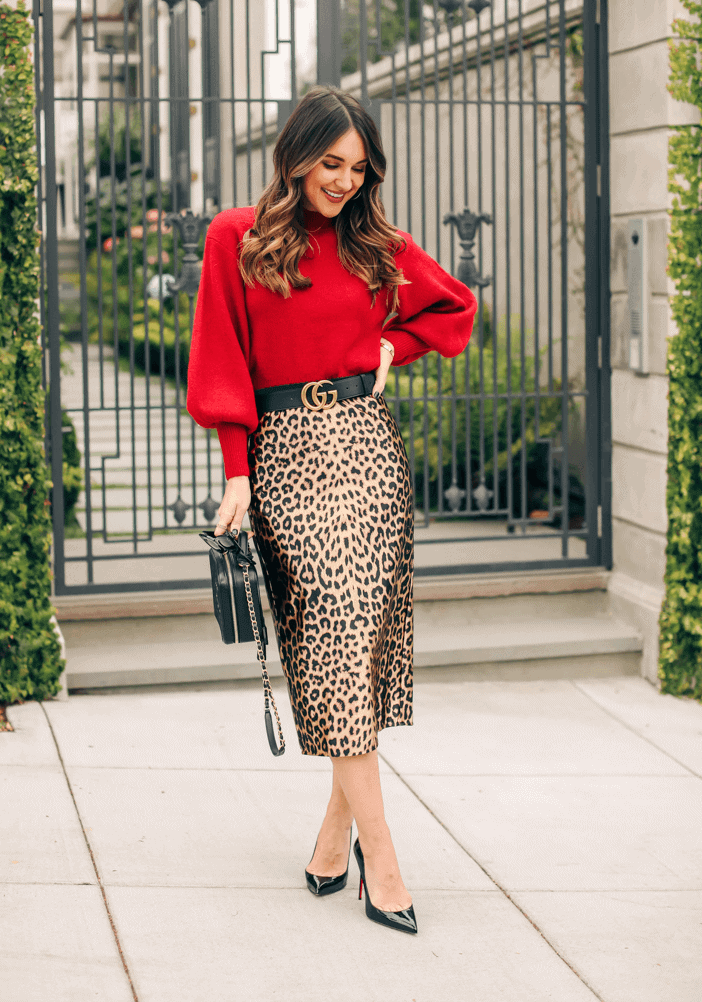 Gotta love Kathleen Barnes from Carrie Bradshaw Lied. Her style is unapologetically confident and empowering. This look with the red and animal print is gorgeous.
If you are looking for a push to go outside your comfort zone and totally rock it – follow her blog and check her out on Instagram. Here stories are hilarious and give you a glimpse of the real girl behind the glam.
Go here to shop her look on her blog.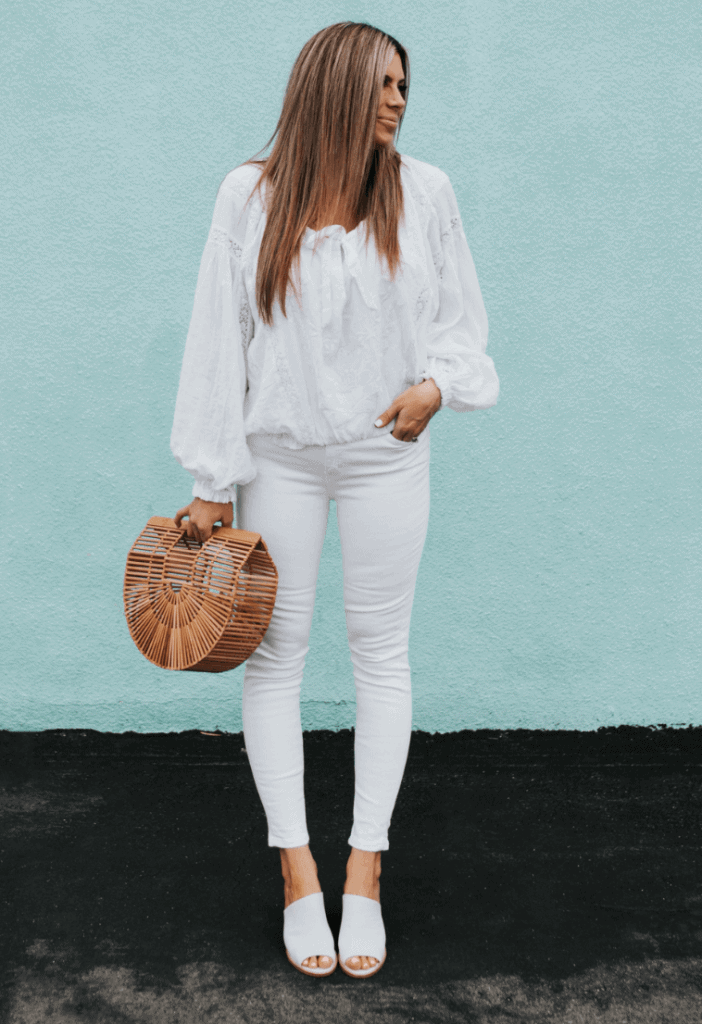 Listen, there are days when my mom-brain just can't handle putting something together. Corrine from Mint Arrow is a very stylish fashion blogger who says – hey, just go with it. Go head-to-toe white or black or any other monochromatic moment of your dreams.
Own it. And, enjoy the added bonus that monochromatic is simultaneously chic and flattering.
Also, her blog is dedicated to running the best deals on everything and her Nordstrom Anniversary Sale coverage is the best I've ever seen. So, head on over and check out her blog. You'll love it.
Check out outfit deets on her site here.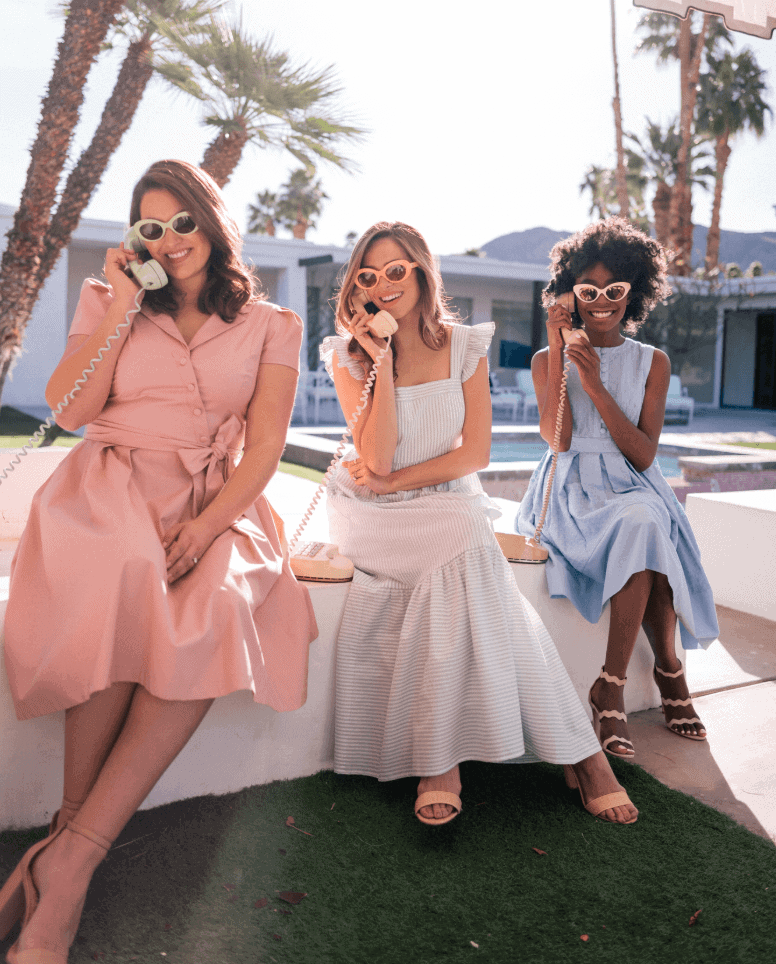 Dresses are not only a very flattering look that is underrated, but they also make it so easy to get ready. No need to match separates and then add shoes and jewelry.
No way, baby, it's a one-piece look that doesn't skimp on style.
Gal Meets Glam is the master of the dress look. In fact, her signature fashion line by the same name offers dozens of gorgeous options to look pulled together in a flash.
Check out her blog for more outfit inspo and shop her dresses on Nordstrom.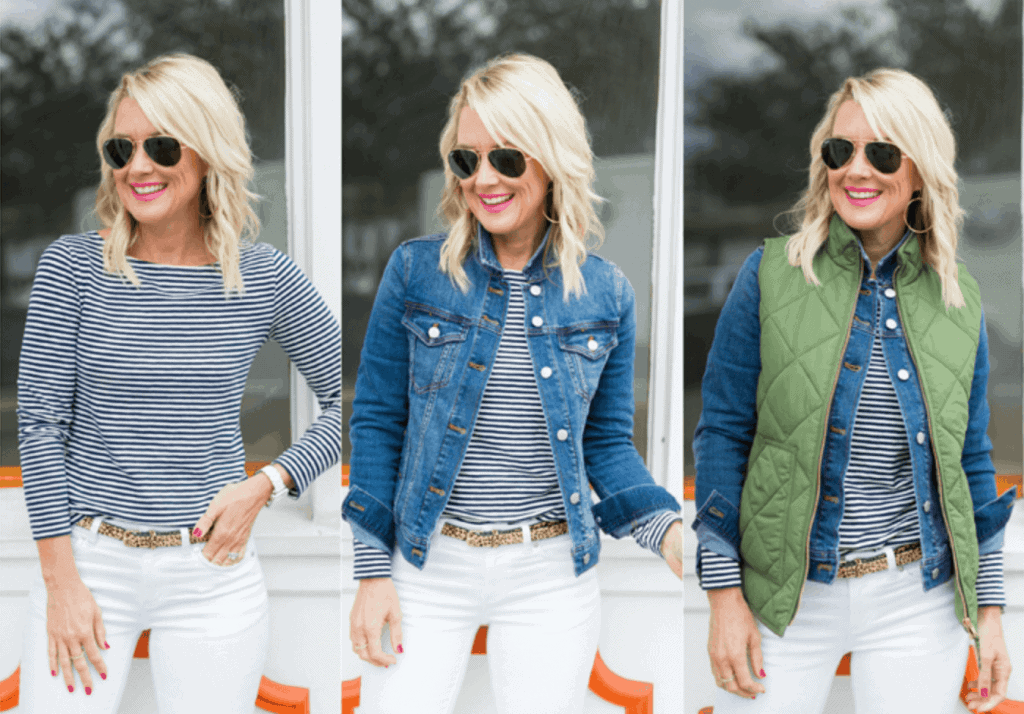 I'm in California where a day can start chilly and finish with full-throttle sunshine that'll melt your face off.
Working layers is sort of a necessity around here – but it's a bit of an art form to get them right.
I love how Cassie at Hi Sugarplum breaks down the layers look and shows readers how to make layers work, rather than just bulk you up and swallow you whole.
Cassie has so much great style advice and teaches how to replicate them on your own, such as her Rule of Three for accessorizing. You can also check out her collaboration with Gibson on Nordstrom.com for more looks inspired by her colorful, confident style.
Shop all pieces from the picture here.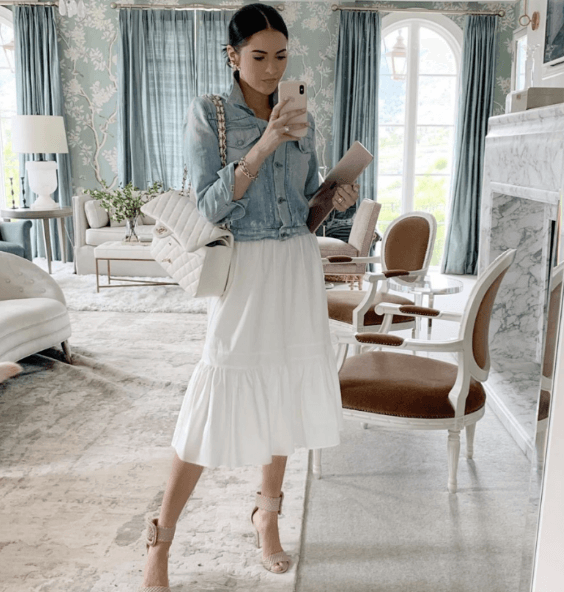 Need to finish a look? Make like Rachel at Pink Peonies and grab a denim jacket.
Rachel is a tour de force in the fashion blogging world and her popular signature fashion line is a testament to her immaculate eye for fashion.
One piece she can often be found wearing is her denim jacket. Whether she pairs it with a casual outfit to elevate the look or with one of her ultra-glam dresses to make it perfect for everyday style, she proves that the denim jacket is a must-have piece for every wardrobe.
Shop the look at the original post here.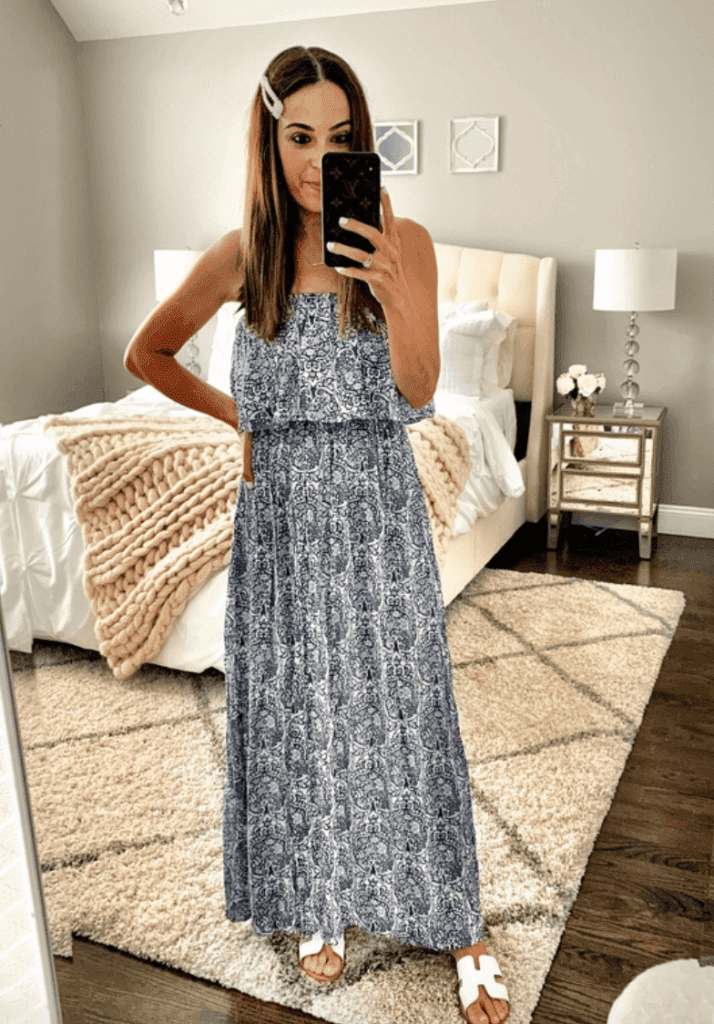 I love following Jenn @ Mrs. Casual on Instagram and her blog is another source of style inspo, too. She's the master at uncovering the hidden gems on Amazon and other super affordable sites.
If you're lacking for ideas, just scroll her Instagram feed and her perfectly paired flatlays will get the wheels turning. Chances are good that whatever you fall in love with can be found on Amazon and #PRIMED straight to your house.
Plus, she loves leopard. #MyKindaGirl
Shop the pic above on her blog post here.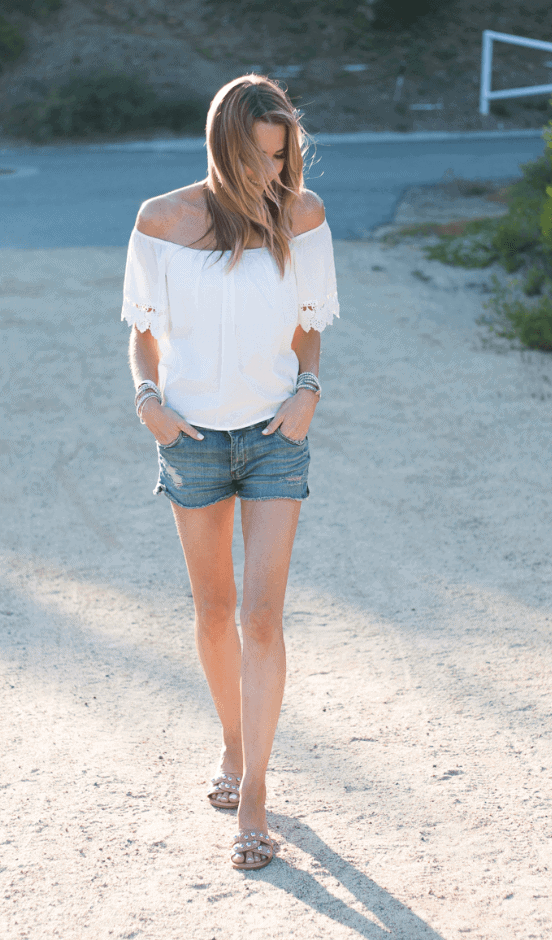 Sometimes, all you need to elevate a cute t-shirt and jeans is the right accessories. I love reading A Thoughtful Place. One of Courtney's gifts is sourcing and layering super affordable accessories to take a basic outfit to wow.
She's also an affordable design genius and has simple, yet super tasty, recipes from time to time.
Overall, it's one of my go-to blogs on all things lifestyle, but definitely check out her style section for some super easy, attainable accessory and style tips.
Find links to everything she's wearing in her post here.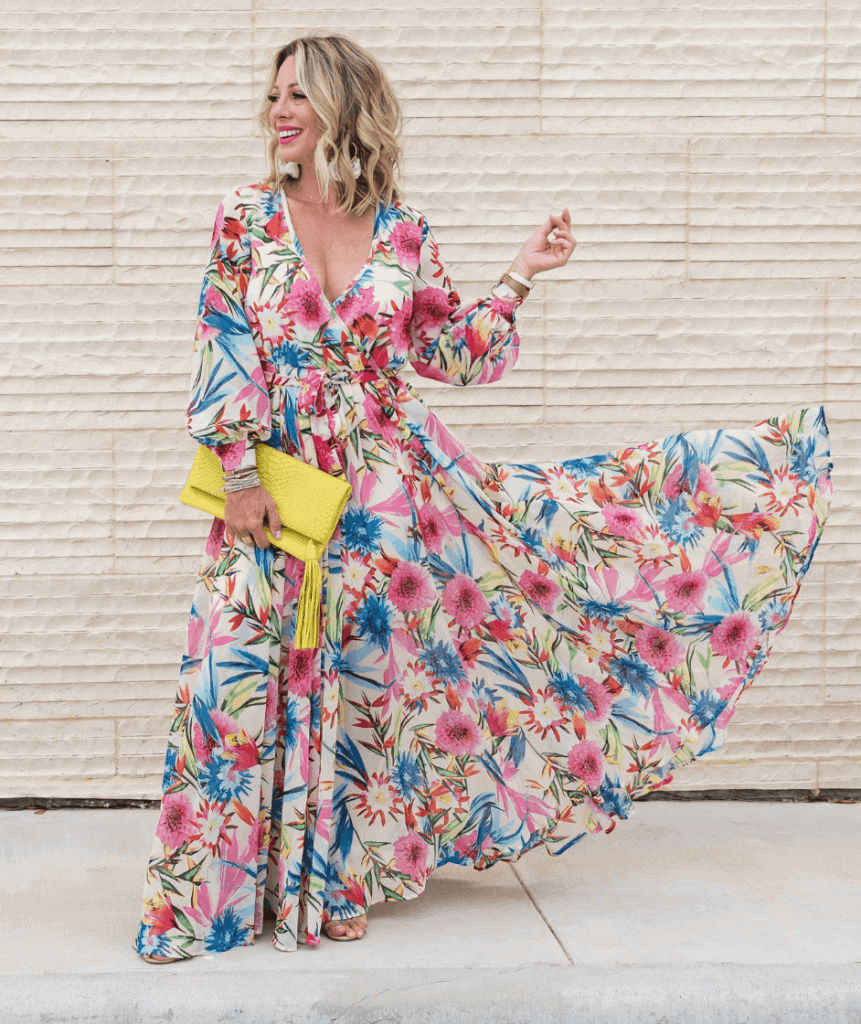 Like I said, I get stuck in a rut. And, usually, that rut is black. I need a good reminder sometimes to bust out a pop of color or go big with a print.
While Megan from Honey We're Home works all kinds of styles with ease, I really love her brightly colored fashion moments. Pops from an orange top, a brightly colored shoe, a red lip, or an in-your-face, all-the-heart-eyes-emoji, print like the one in this picture will inspire you to get out there and grab some color.
Channel your inner-Megan and wear it proud. #Fabulous
Shop the pic in her post here.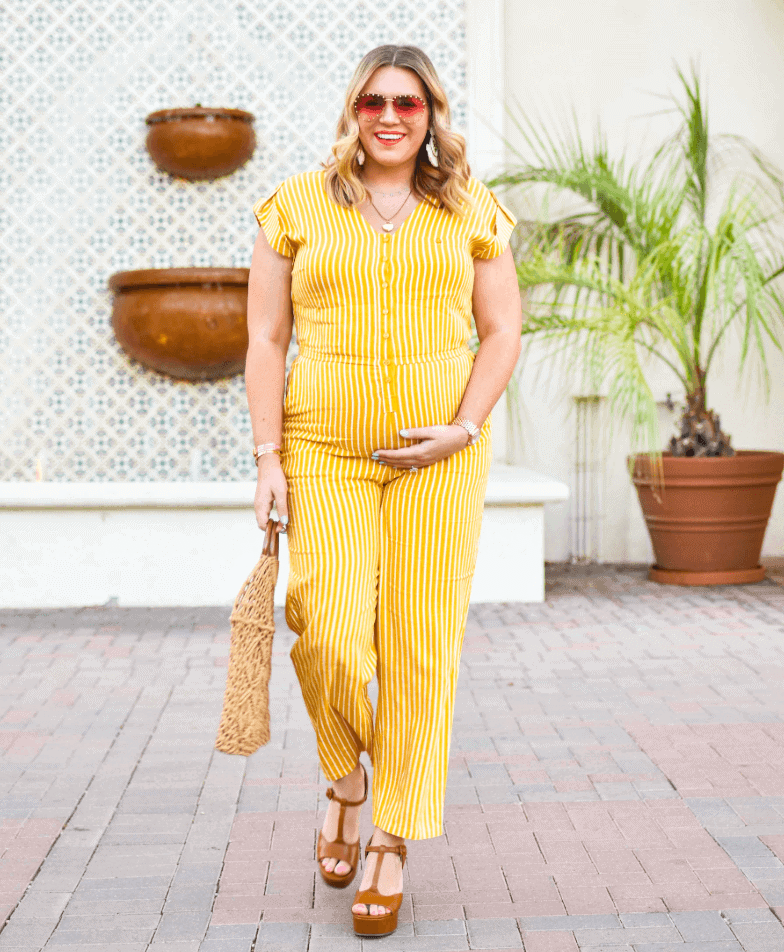 Okay, I totally ran from the jumpsuit trend for a long time. I honestly thought that it just wasn't for shorter, curvier girls like me. #Embarrassed
Then, Sarah from Sassy Red Lipstick started wearing them and posting about how great they were. She looked… absolutely adorable. Of course, that's par for the course for absolutely anything she wears, but I was particularly drawn to how she wore jumpsuits.
In fact, I loved it so much I jumped on the jumpsuit bandwagon and I am loving it (though, it does make going to the bathroom a challenge, no?).
Check out Sarah for her killer sense of style and stay awhile to be inspired by her incredible body positivity message that shines through everything she does.
Get all outfit deets on her site here.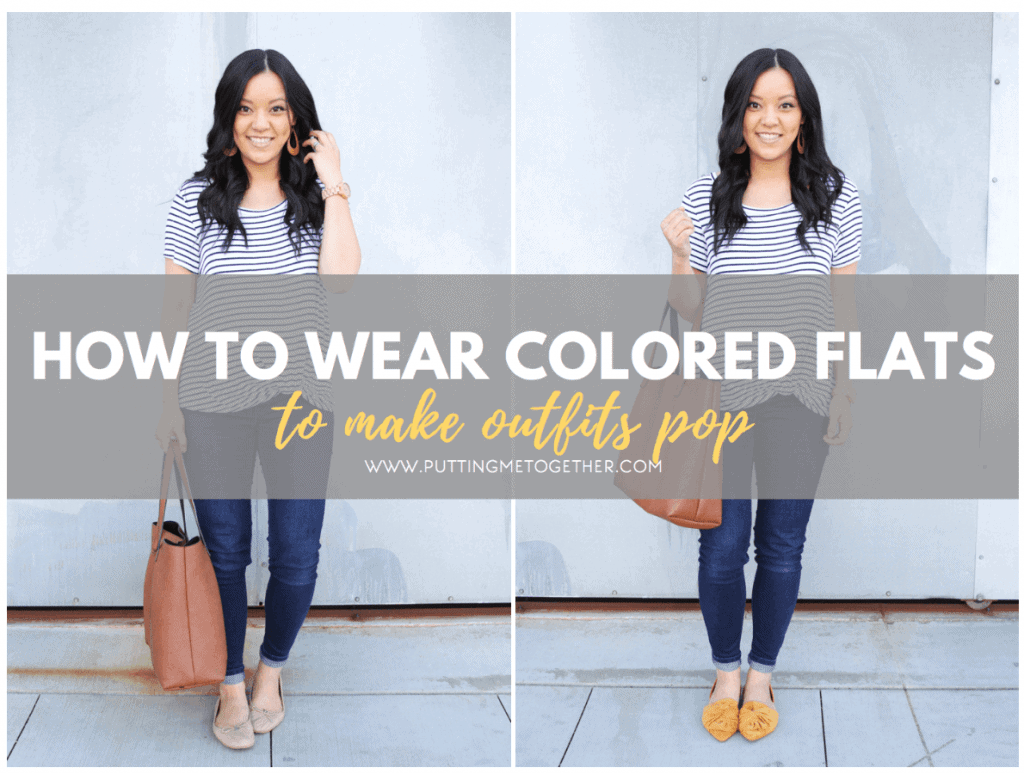 I love a lot of things about Audrey at Putting Me Together. Her ability to break down the pieces of a look, how to replicate them with what you already have, or how to source the pieces you need to really put outfits together and love it, have had a key influence on my sense of mom style.
One of her style tips I have taken to heart is to go for a pop of color with your shoes! I have been so motivated to consider my shoe purchases after seeing her pair mustard flats, red heels, electric blue pumps and more with the type of pieces I already had in my closet, but wasn't wearing, because …. meh.
Now, thanks to her, I have a growing – and brightly colored – shoe collection that may even include some leopard print and pink suede. Okay, it definitely includes those things.
You'll love checking out more of her style tips and you can shop the post above by going here.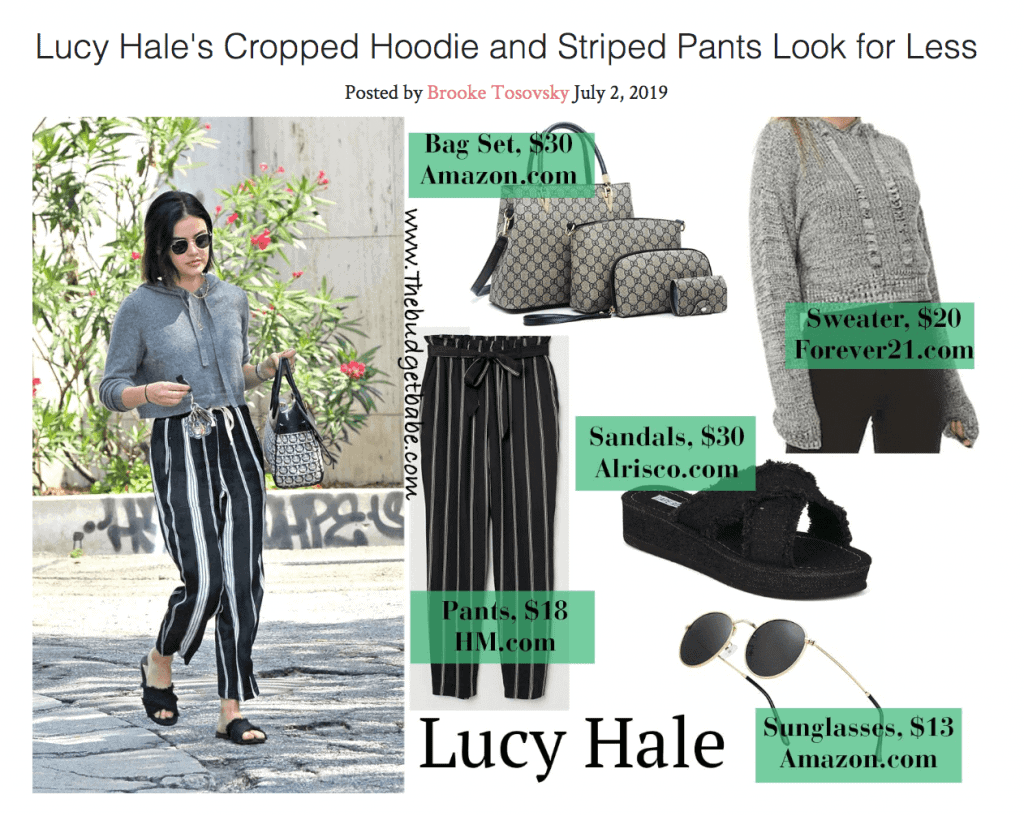 Listen, not all celebrities are born fashion gods.
Many of them are able to pay a team of stylists and personal shoppers to curate wardrobes just for them. Or, over time, and spending hours with fashion professionals on sets for shows and gigs, they pick up a thing or two (and some great swag) that helps them evolve into the total fashion divas that they are.
Regardless, channeling our favorite celebs style is a great way to glean some of their show-biz wisdom in our everyday lives.
Plus, if you follow Dianna @ The Budget Babe, you'll get to see which celeb looks she is breaking down to inspire super affordable, lookalike pieces you can actually afford.
Now, that's Gucci.
Shop the image above on The Budget Babe site here.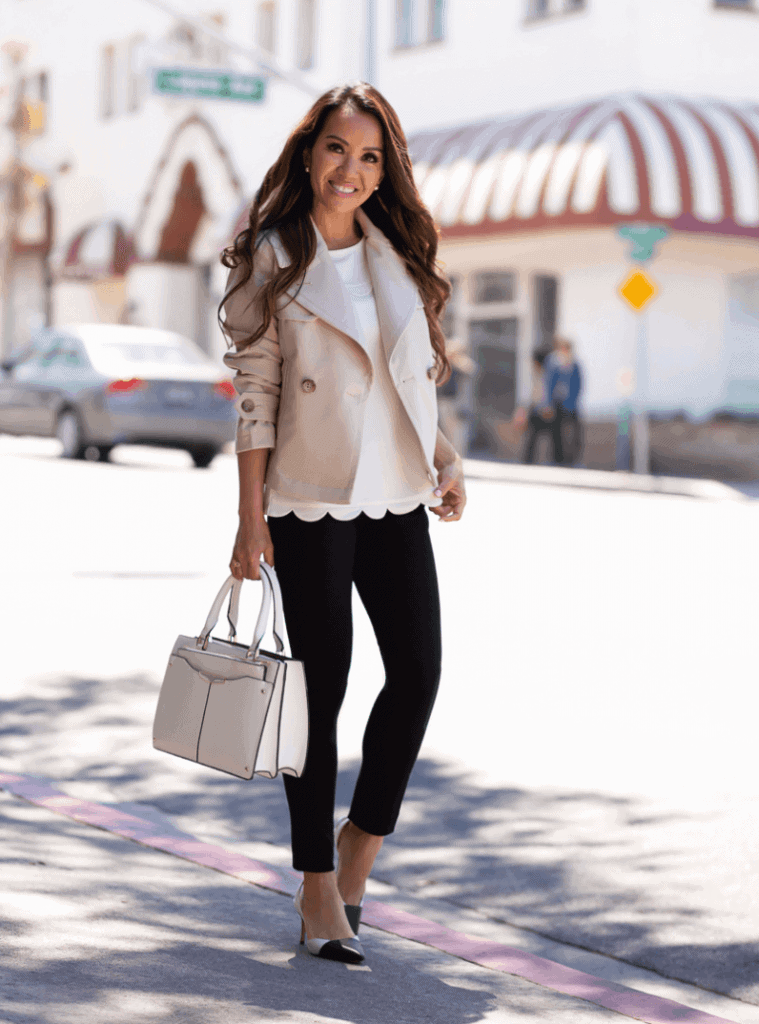 I've loved following Annie @ The Stylish Petite for years. Her Instagram, in particular, is particularly inspiring these days after some major life changes.
Her style hasn't suffered, though, she is still the Queen of Chic. I have always been super inspired by her tailored, classic, ultra feminine, pieces that are just timeless.
Even though I am not petite and there are some things she wears that are not a good fit for my look, I have learned how to look for affordable pieces that will look instantly pulled together, tailored and classic.
Shop the look in the photo on her blog here.
****
There you have it. The 12 style tips I have learned from the fashion bloggers that I regularly read.
My sense of style is always evolving and I bet yours is, too. I went from wearing classic, tailored clothes every day as a teacher to finding my style as a work from home, stay at home mom to littles. As my kids get older, I have a little more freedom to find things I want to wear – without worrying about burp rags and finger-paint.
While I am not a huge risk-taker when it comes to fashion, I do like to take inspiration from far more fashionable people than myself, and thankfully, blogs make that ultra-easy.
Another way I source great style tips is from styled subscription boxes. You're welcome to read my reviews on Stitch Fix and Trendsend by Evereve.
Do you read any fashion blogs? Share them with us in the comments below so we can check them out!
Have a fabulous day,
E