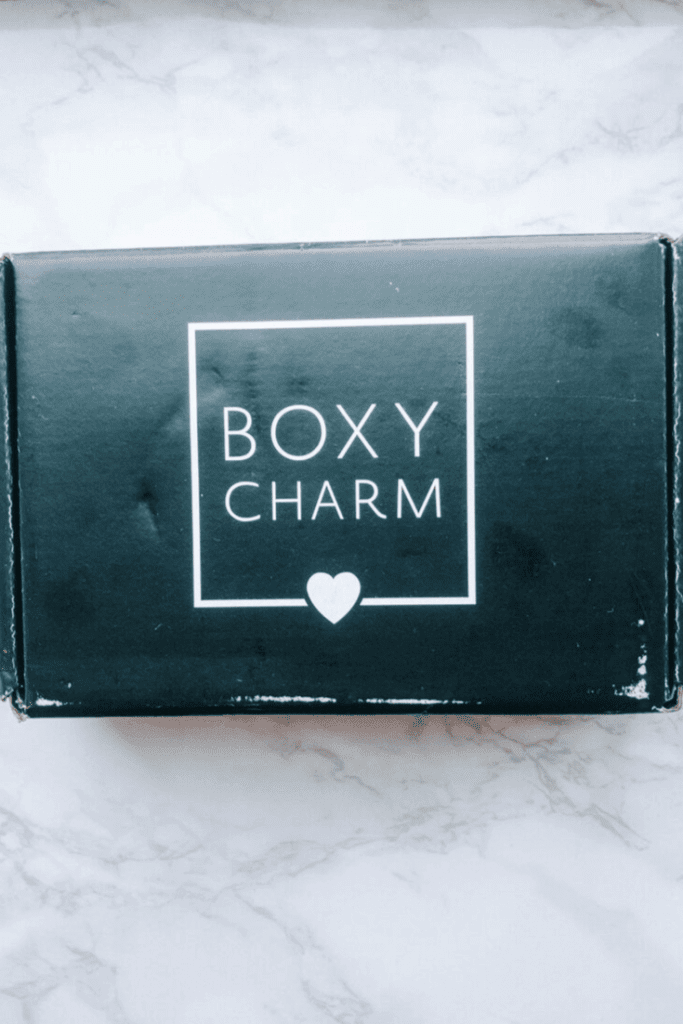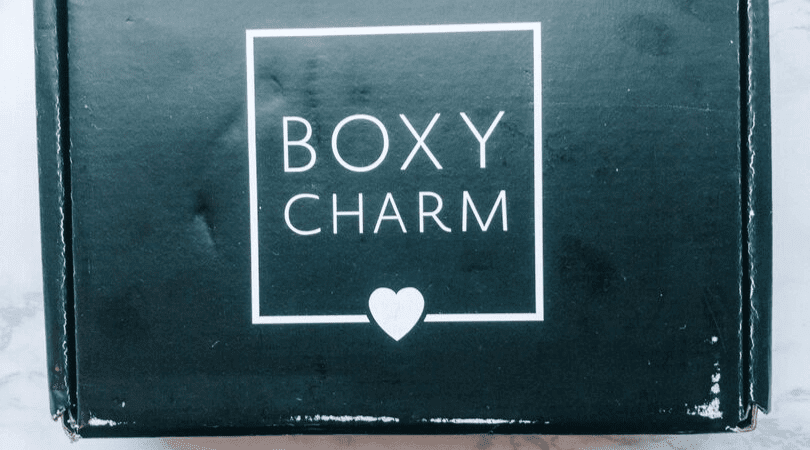 I can't tell you how excited I am that I finally decided to order Boxycharm.
My first box had two free gifts and totally rocked my world.
My September box gave me a taste of what an actual monthly Boxycharm box is like and the value is still incredible, people.
So, I'm unboxing my September Boxycharm for you all to see and giving reviews of each product, now that I've had a chance to try all of it.
A little background on Boxycharm first…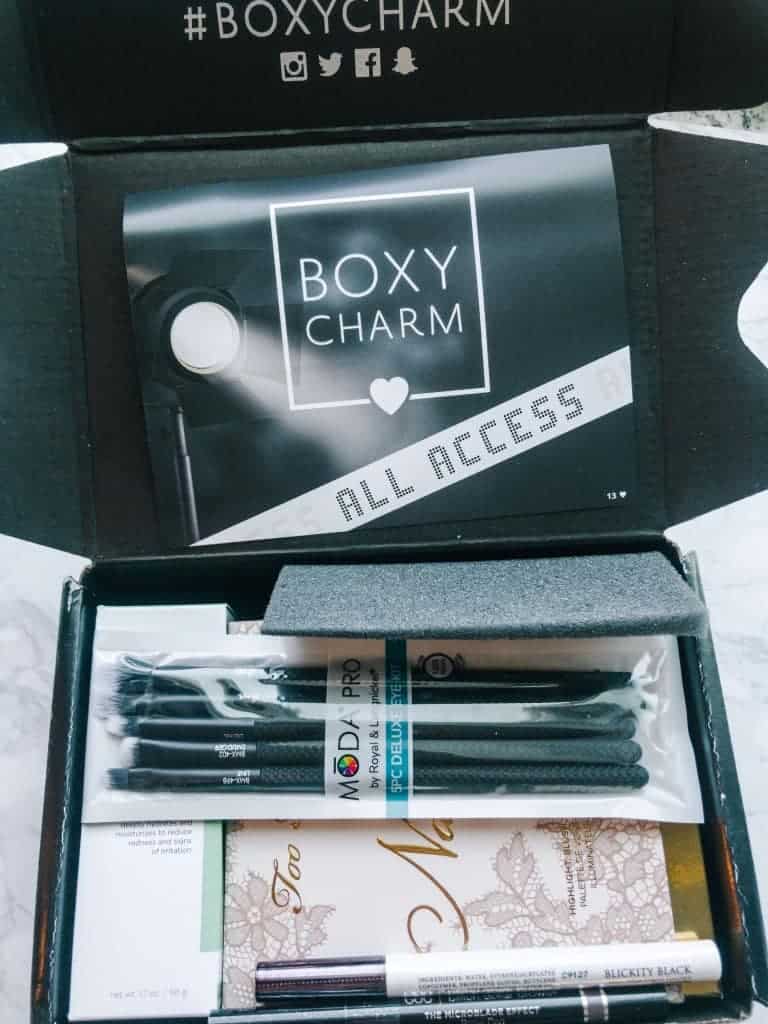 Boxycharm is a monthly beauty box that has 4-5 full-size beauty products for $21 a month.
The estimated value of each box is over $150.
Products can be a mix of makeup, hair care, skin and hair tools, etc.
You can save on that monthly cost by paying in advance for more months at a time.
4 times a year they also offer a Boxyluxe, which is an additional $28 and boasts over $250 in products.
If you sign up for the Boxyluxe upgrade, you'll get the Boxyluxe instead Boxycharm for those 4 months out of the year.
September Boxycharm Revealed: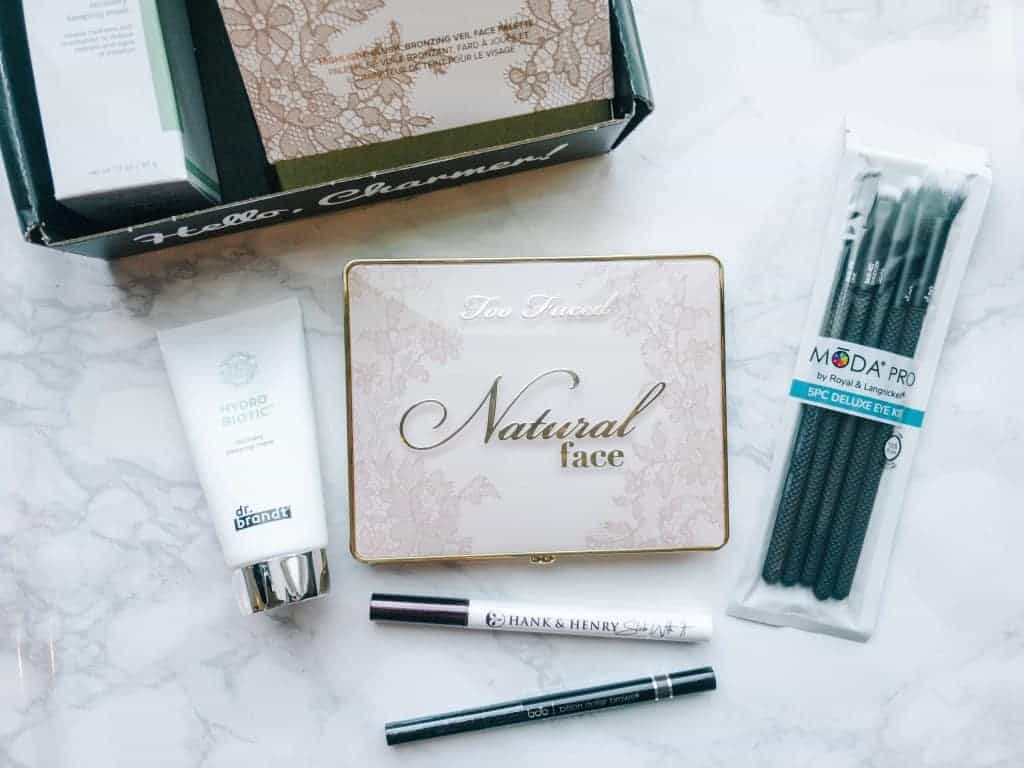 Of course I read spoilers on their site, Instagram, and other Boxy lovers pages before getting my box.
Some of the products were my top choices and others were not, but I love trying new products, so it's fun to get surprised.
Plus, trying new things and delivering that info on a silver platter to you is sort of what this blog is about 😉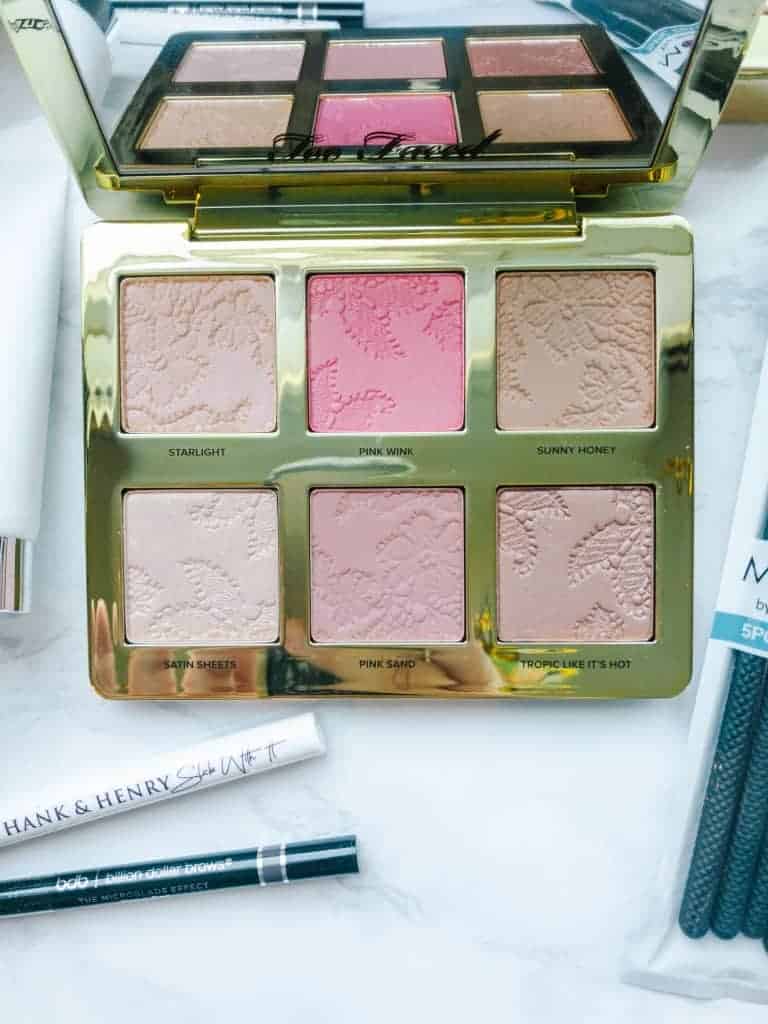 Huge fan of Too Faced over here. I have used their eyelid primer for years.
Literally, years.
I've also really liked some of their eyeshadow palettes, but have never tried their highlight, contour and blushes, which is what this palette is all about.
I'll admit – my first reaction was that this palette is absolutely beautifully designed with a very generous amount of product.
But, I've been a Hoola girl for so long – I thought, could these bronzers really wow me?
Let me tell you, friends, that they wowed me. They wowed me bigtime.
They are very finely milled and go on very evenly, giving you sort of a flushed look that is almost natural. Light catches them and makes you look just chiseled and gorgeous, without the obvious look of makeup.
In fact, I snapped a picture of myself for a friend to show her my new hair and all she wanted to talk about was my face makeup!
That's good makeup, friends.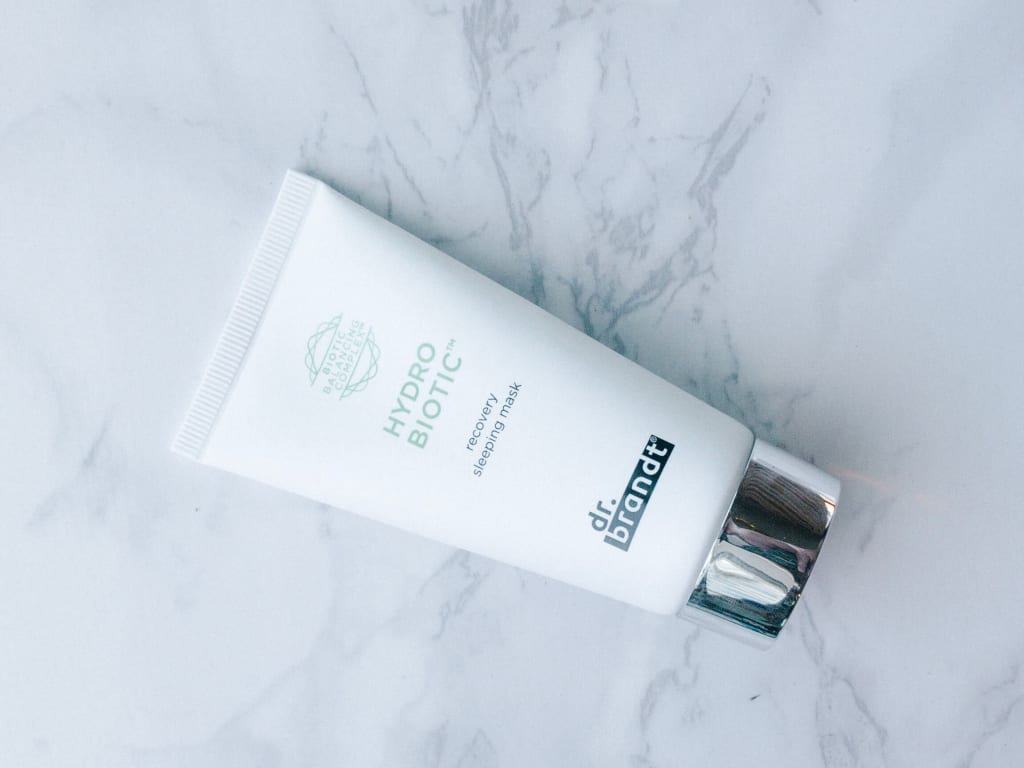 I love me some Dr. Brandt.
And, I love probiotic skincare, too.
I recently picked up Tula's acne gel when I ran out of my favorite Clinique anti-serum and has had a really incredible impact on the look of my skin (plus it's helped keep breakouts at bay).
So, when I saw this sleeping mask designed to balance skin's naturally occurring flora to improve moisture, reduce redness and soothe signs of irritation, I was like:
Those are all things I need!
I tried this and I LOVE IT. The consistency is creamy and soothing without any stickiness or weird smell. You don't feel like you can't sleep, because your face feels weird.
And, when you wake up = glowing.
Shine bright like a diamond, friends.
3. MODA 5-pc Brush Kit – $27.95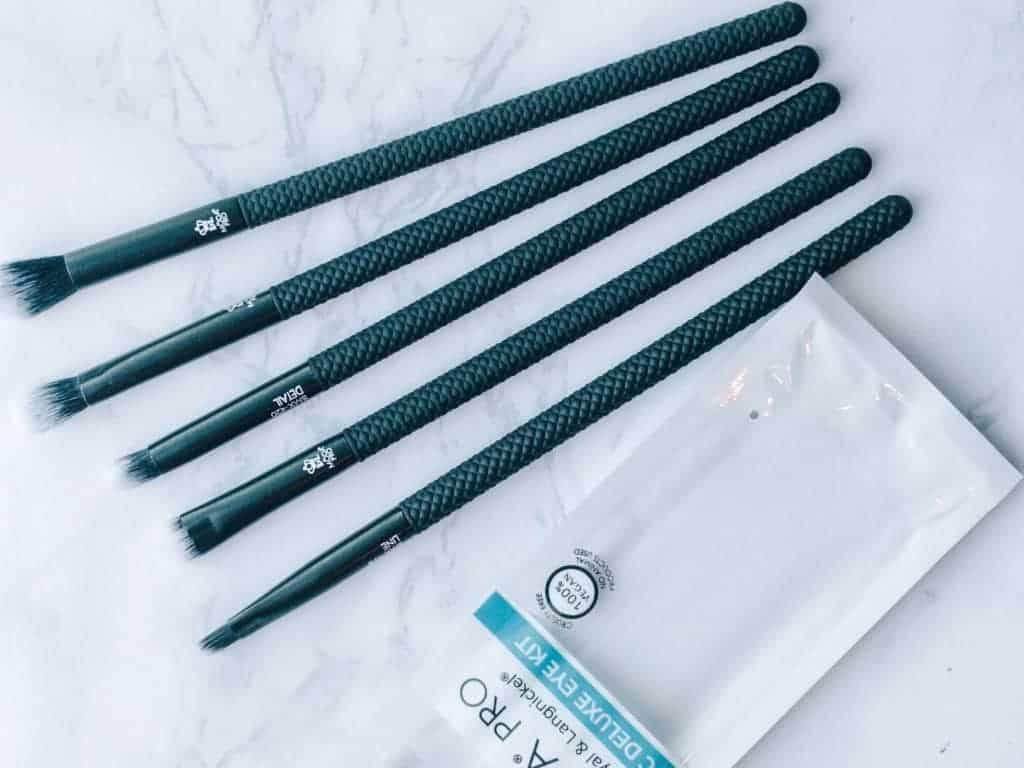 I've never heard of Moda brushes before, but these are just chiiiiiiic.
The textured, matte black handles will be slip-proof for perfect makeup application.
The brush heads are super soft and perfect for a variety of eyeshadow looks.
While I didn't try these, because I'm going to use them as a gift, I really loved the look and feel of them. Seem very high quality.
4. Hank & Henry Blickity Black Eye Liner – $20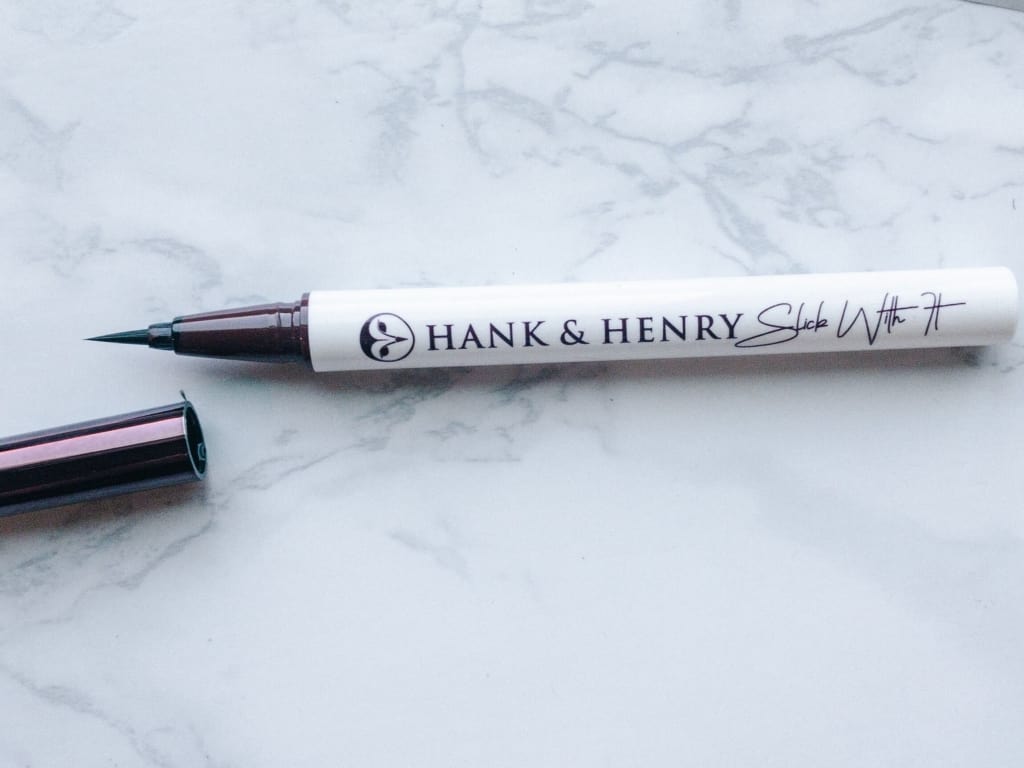 Oh girl, I am all about the blackest black eyeliner.
When I saw that they called this "Blickity Black" – I literally said, "Oh yes, girl" out loud.
To no one.
No one was near me.
But, that's how excited I was.
This is a good one. Didn't irritate my eyes, had a nice structured liquid eyeliner tip for pretty foolproof application, stayed all day and didn't run.
I will say you need a pretty steady hand to apply this one, but with a little practice you can figure it out.
I believe in you.
5. Billion Dollar Brow Pen – Microblade Effect – $18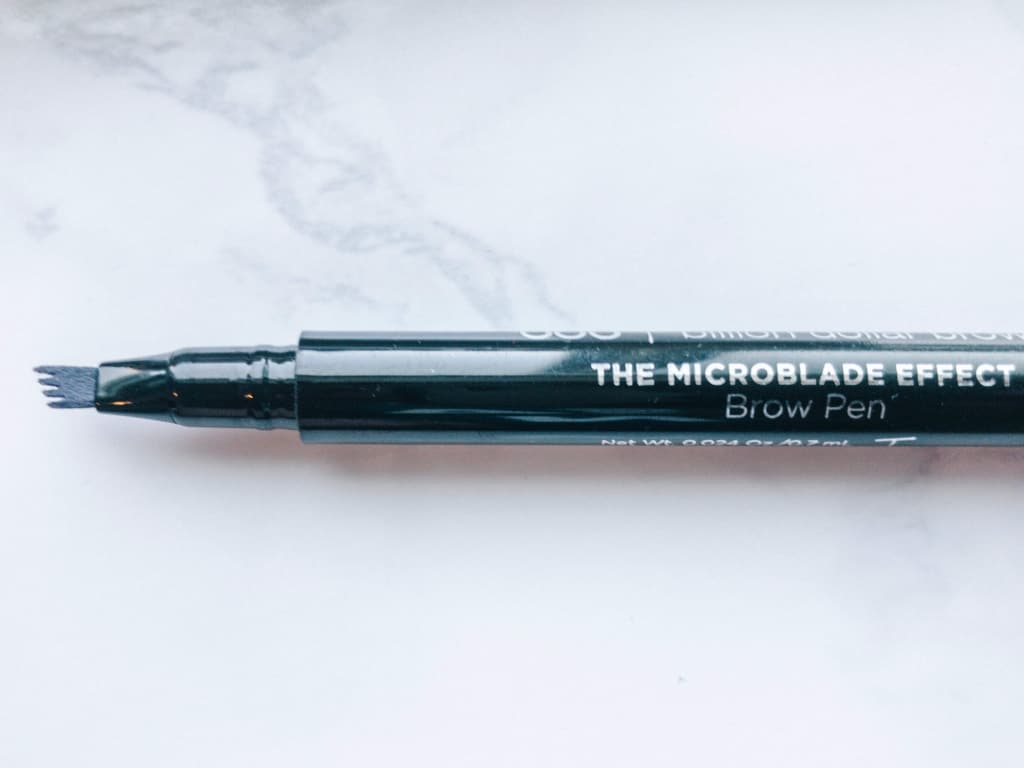 I think the universe is trying to tell me something.
I have gotten some version of a brow pen in like 5 different beauty boxes now.
I have the best collection of brow pens for a person that doesn't use a brow pen.
But, I really should. My eyebrows aren't what they used to be.
I can literally see them thinning out over time.
#DEPRESSING
I had them waxed for years and so now the hair doesn't grow back. I don't have to tweaze or anything.
Really makes all that pain worth it.
But, it also means that now as they thin, there really is no hope that they're going to come back on their own.
This microblade pen looks so close to actual hair. The tip has little teeth that allow you to create really fine hair-like strokes.
First brow pen I have really liked.
****
Those were my 5 items for this month. Just such a fun box to get full of really incredible products that I didn't have and loved using.
In fact, the Too Faced palette is just so good – I use it every day instead of my old standbys.
That's saying something.
If you want to grab the next Boxycharm, you can use my referral link here. This isn't an affiliate code, it's a referral code, which means I get their referral perks if you use my link. For them, that means I get some charms per referral. Charms can be used towards purchases.
Do you get Boxycharm? What was your favorite product this month?
Tell me in the comments below!
Have a fabulous day,
E