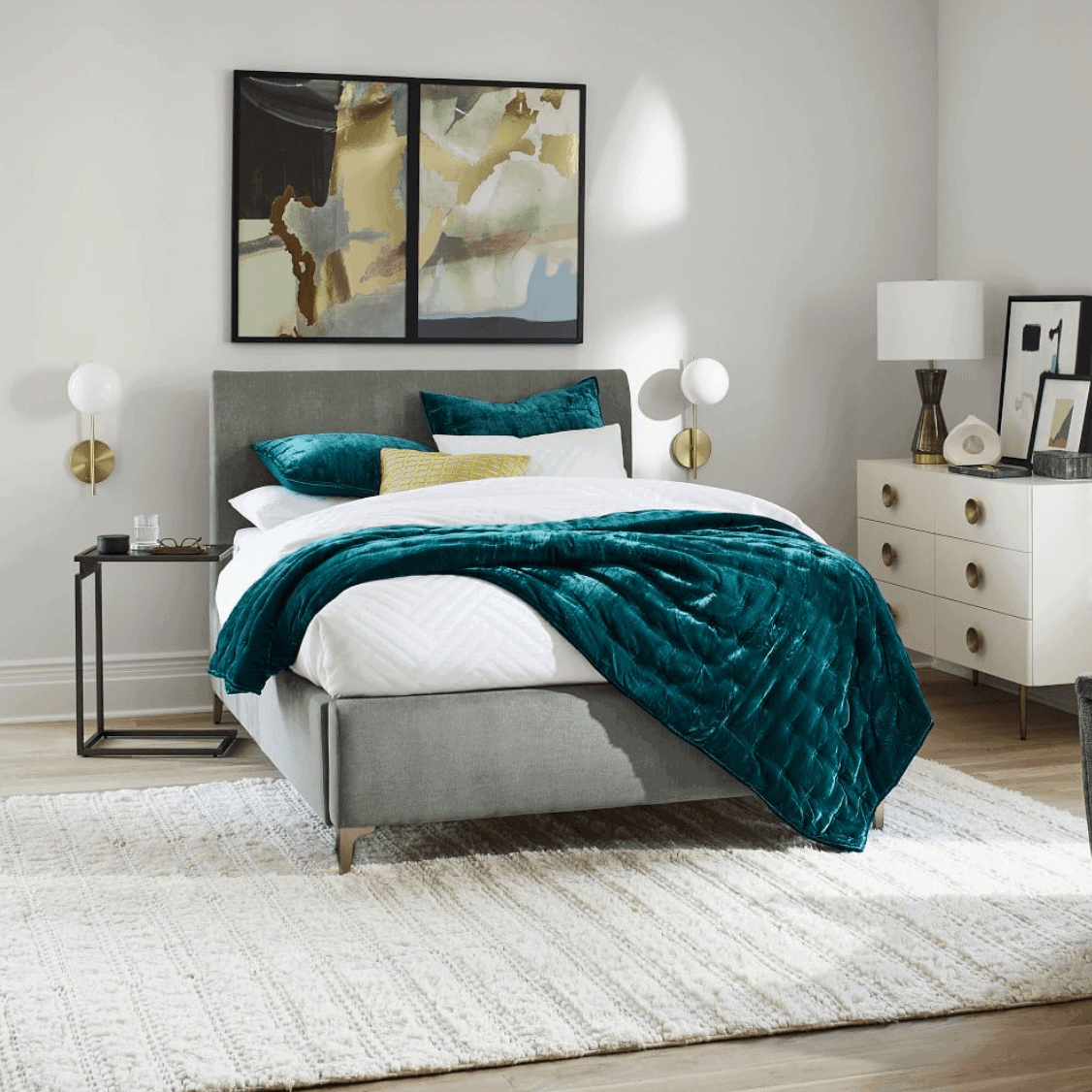 The West Elm Stripe Sweater Rug is a gorgeous neutral rug that adds texture and coziness to a space, without adding any visual distraction.
This makes it a near-perfect rug that could be combined with any space, regardless of colors or designs currently in the room. I've seen it added in all sorts of places – from bedrooms, to give a soft landing under a bed, to living rooms, where it finishes the space without overwhelming it.
I found some amazing dupes for this rug, so check them out! Also, know that affiliate links are used, which means at no cost to you, I may receive a commission if you purchase through my links!
The Original: West Elm Braid Stripe Sweater Rug: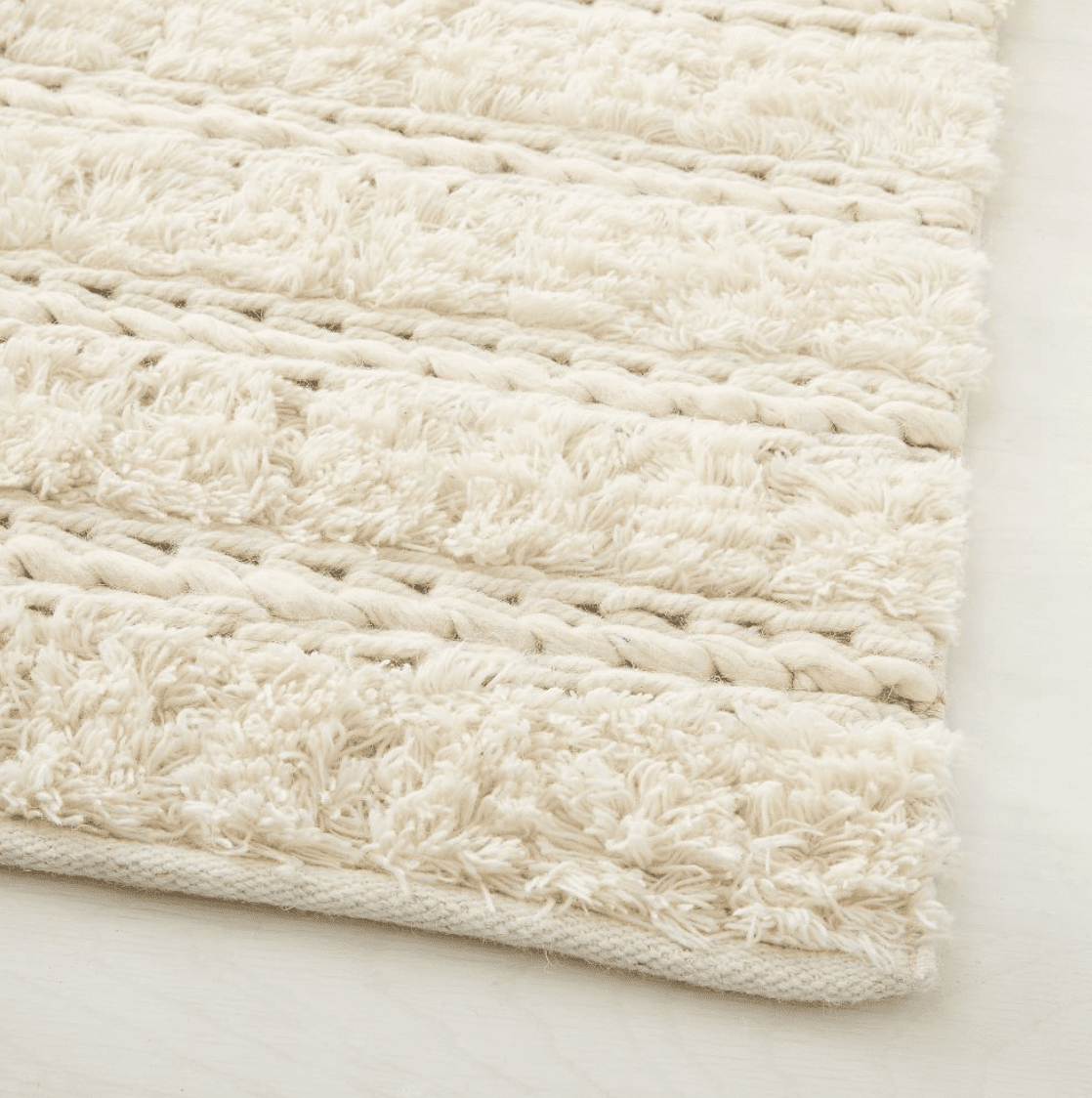 The West Elm Braid Stripe Sweater Rug in 8×10 is currently retailing for $840, on sale at time of posting for $672. The braided pattern makes it interesting and the ivory color keeps it neutral and soothing.
This one is hand-crafted and 100% wool. It's hand-cut and looped, which means it's going to last. You'll see some shedding, but reviews say not too much.
West Elm Striped Braided Rug Dupes: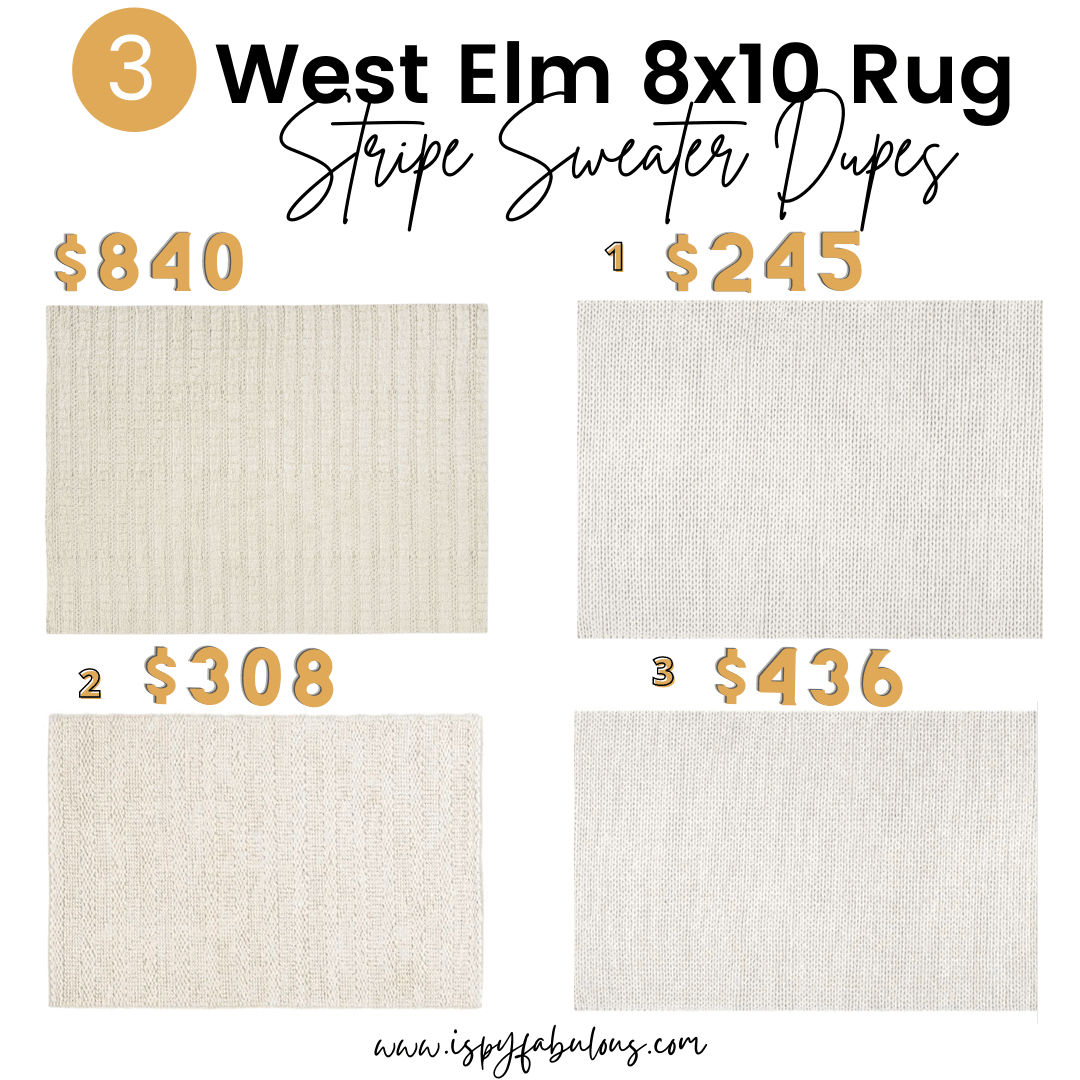 Guess what, you can absolutely have the look for less – just check this ivory braided rug out.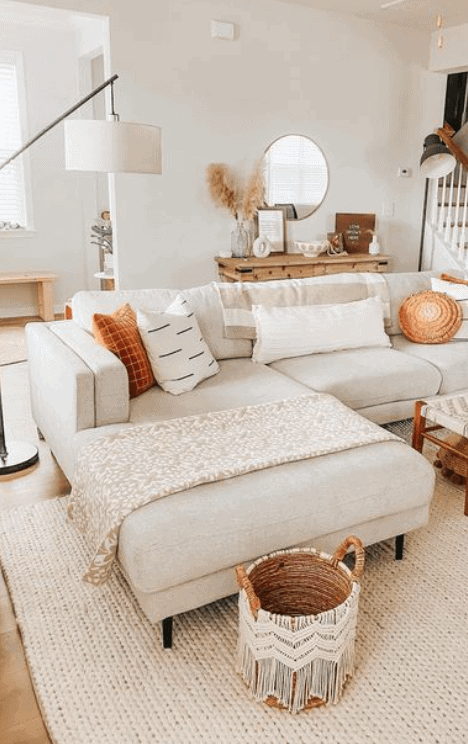 Yup, yup, yup. Love. Adds so much to the space without drawing the eye away from other things in the room. I have ordered from Rugs USA and felt the delivery and customer service were excellent. The one comes in a million sizes and 6 colors. The 8×10 in ivory retails for $408.50. Score.
Available in 6 colors, this one uses felted cotton and wool to give a similar look for a more affordable price. Look at this one where it's in a room and you can see a little barrel boucle chair off to the side.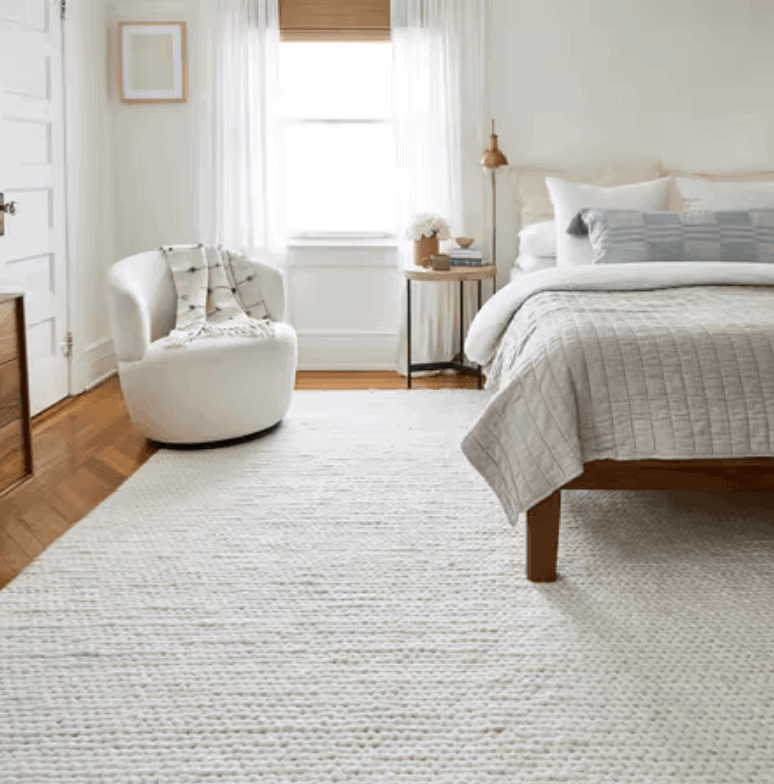 What a great combo! Check out my post with 9 boucle chairs to find your fave. I might even love the thickness of this one even more than the original. It looks so cozy.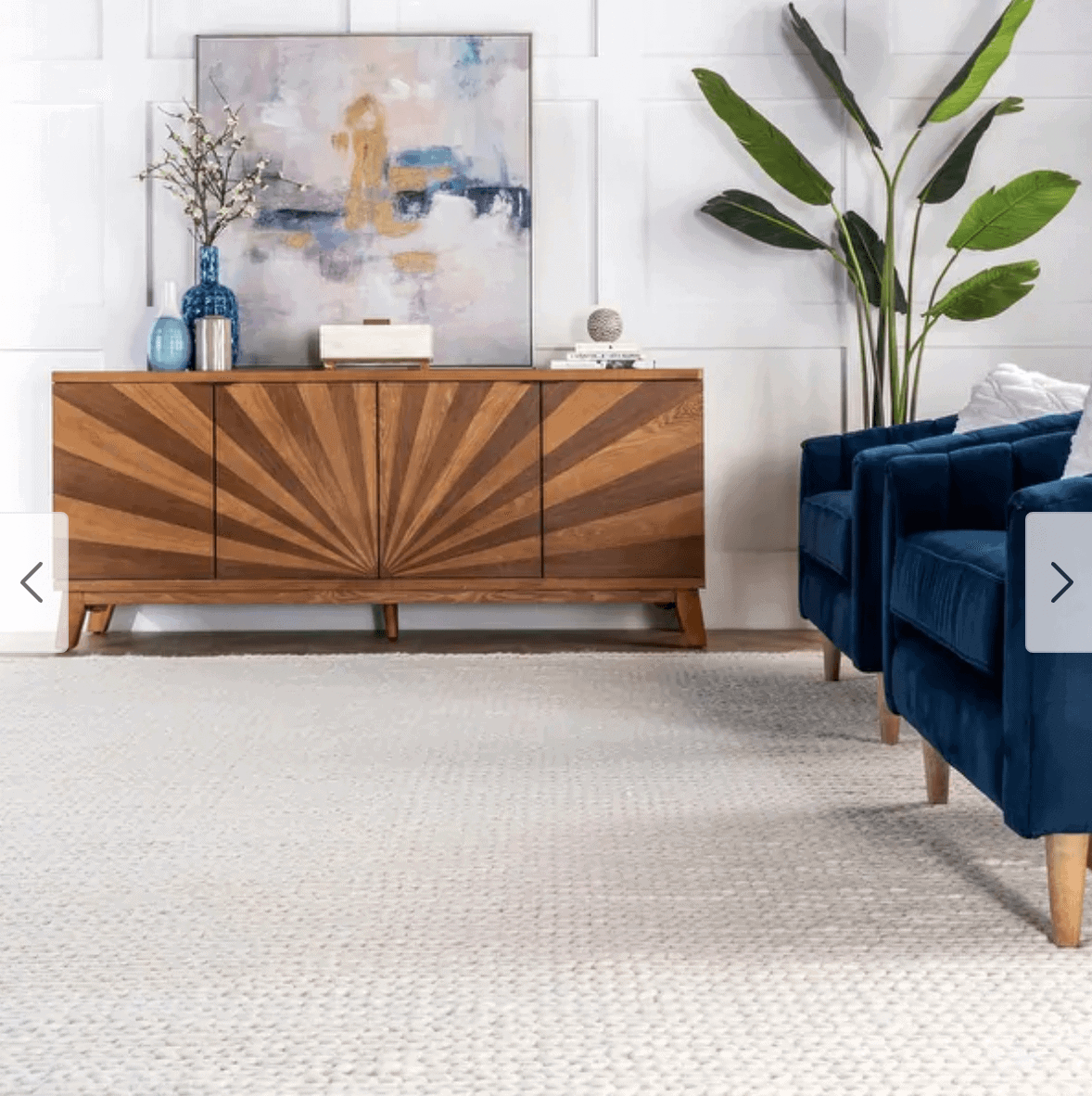 I love NuLOOM and have had several rugs from their line, so I'm a big fan of this gorgeous handmade braided wool rug. The ivory is very similar to the West Elm, but it also comes in a couple other colors.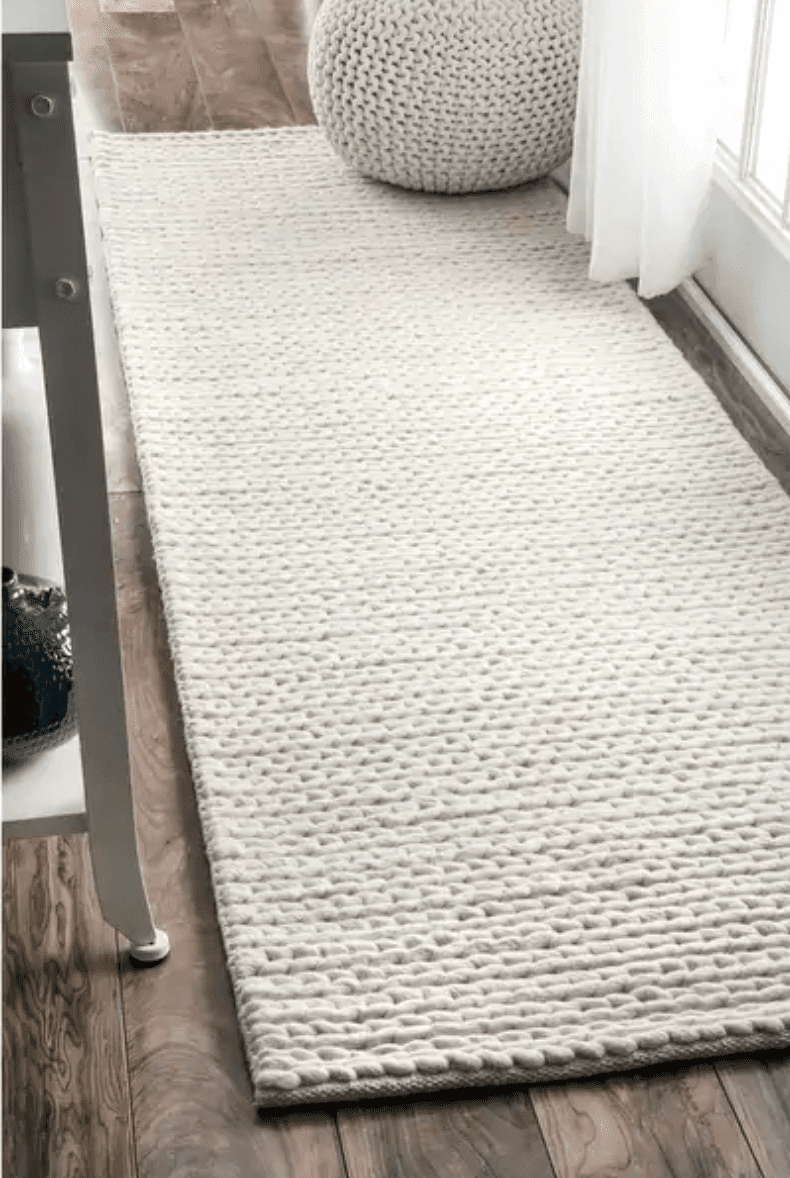 This Safavieh version has a lower profile, but more intricate detailing, very similar to the West Elm version. The jute will also make it a little less soft underfoot, but very good for withstanding high traffic areas, such as under a dining table or an entryway.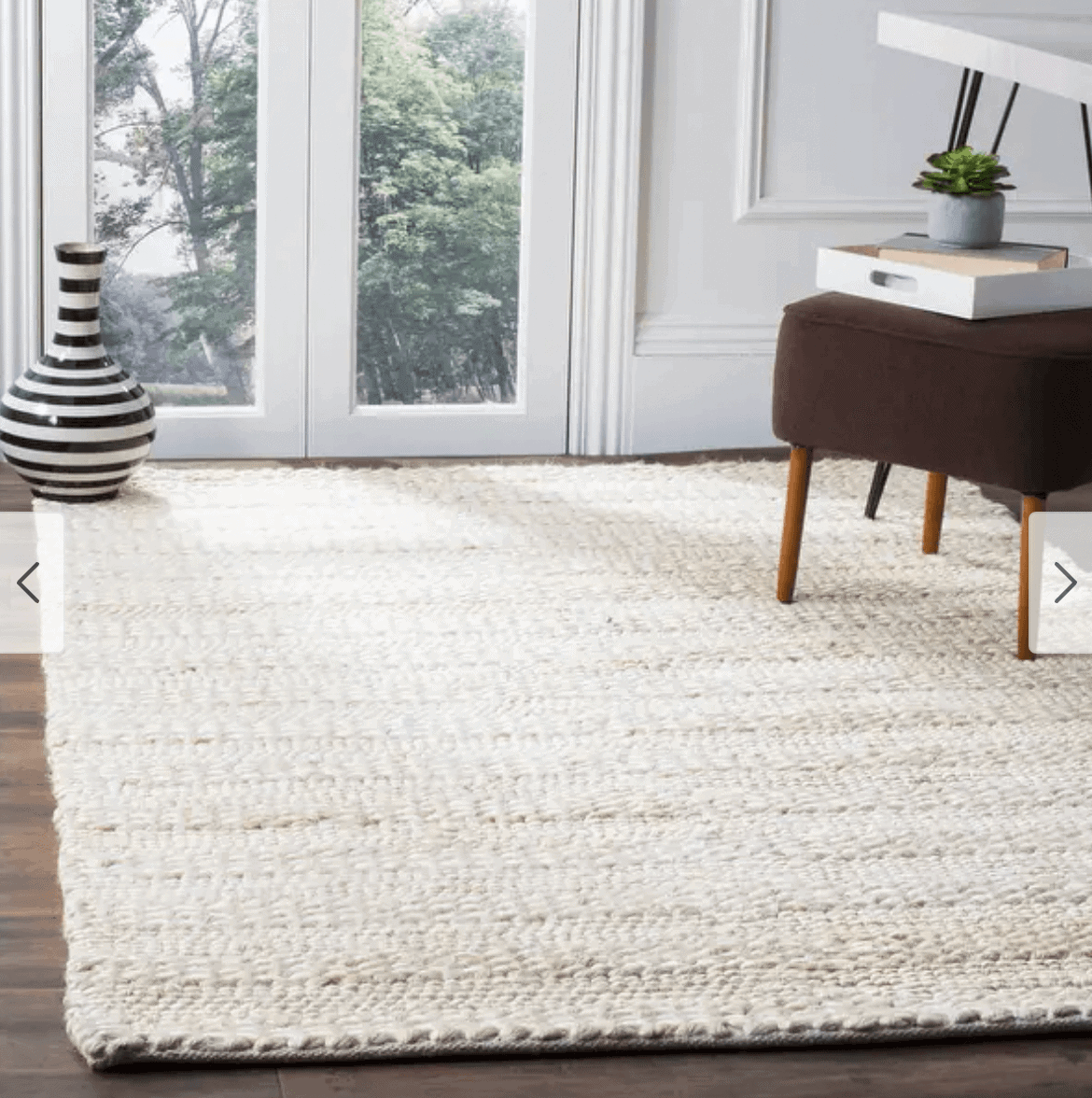 Also available in several colors that have a mid-century modern vibe, such as beige, mustard and charcoal.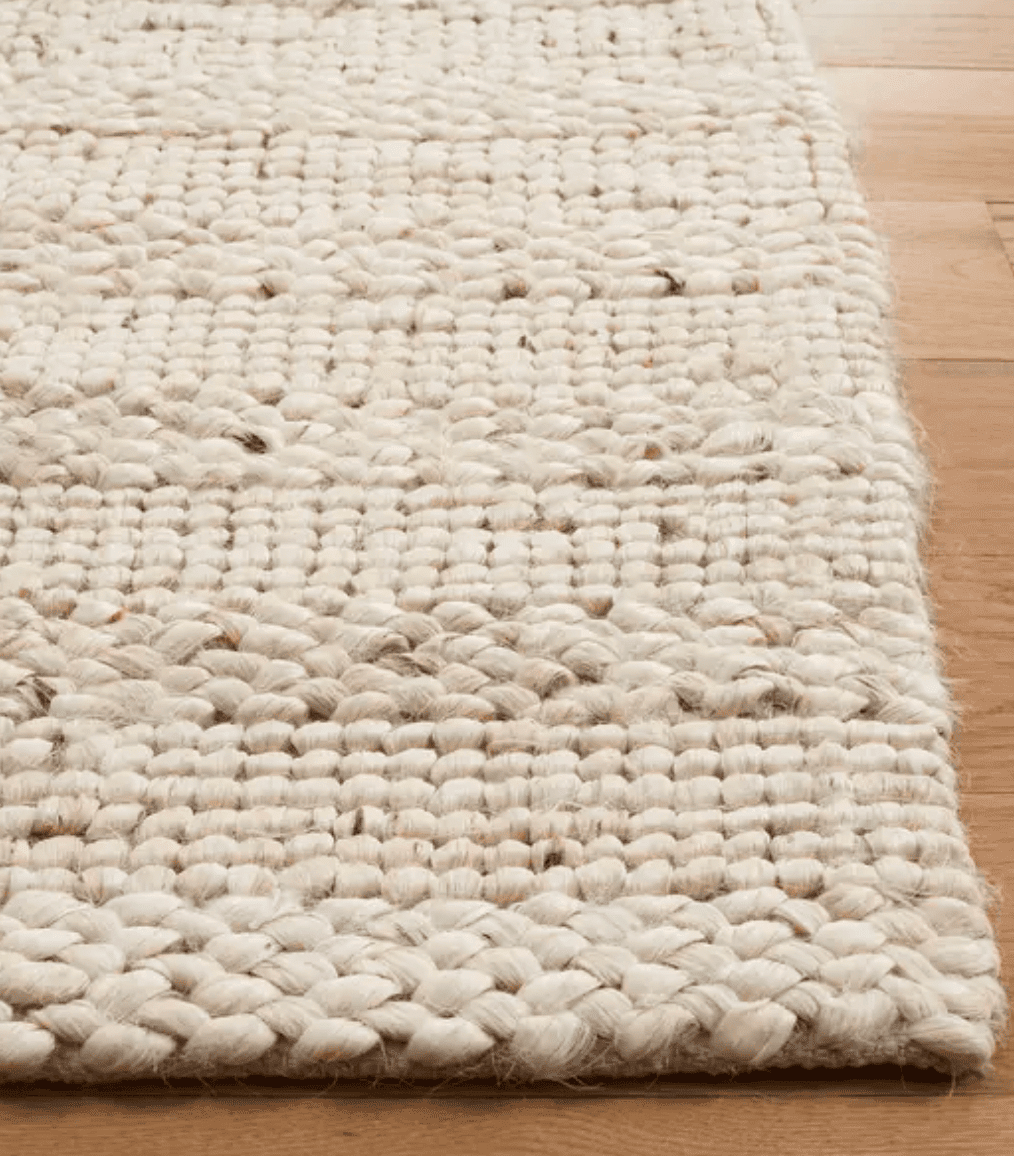 Pick up an 8 x 10 for $308. What a steal!
More Rug Deals:
For more incredible deals, check out these posts:
****
Did you find what you were looking for? I think rugs can make such a difference in a space. They are definitely affordable, but high impact.
Looking for anything in particular for your home? Let me know in the comments below! And, don't forget to use Rakuten if you're making purchases online. I get hundreds of dollars in cash back every year, simply by using Rakuten.
Have a fabulous day,
E