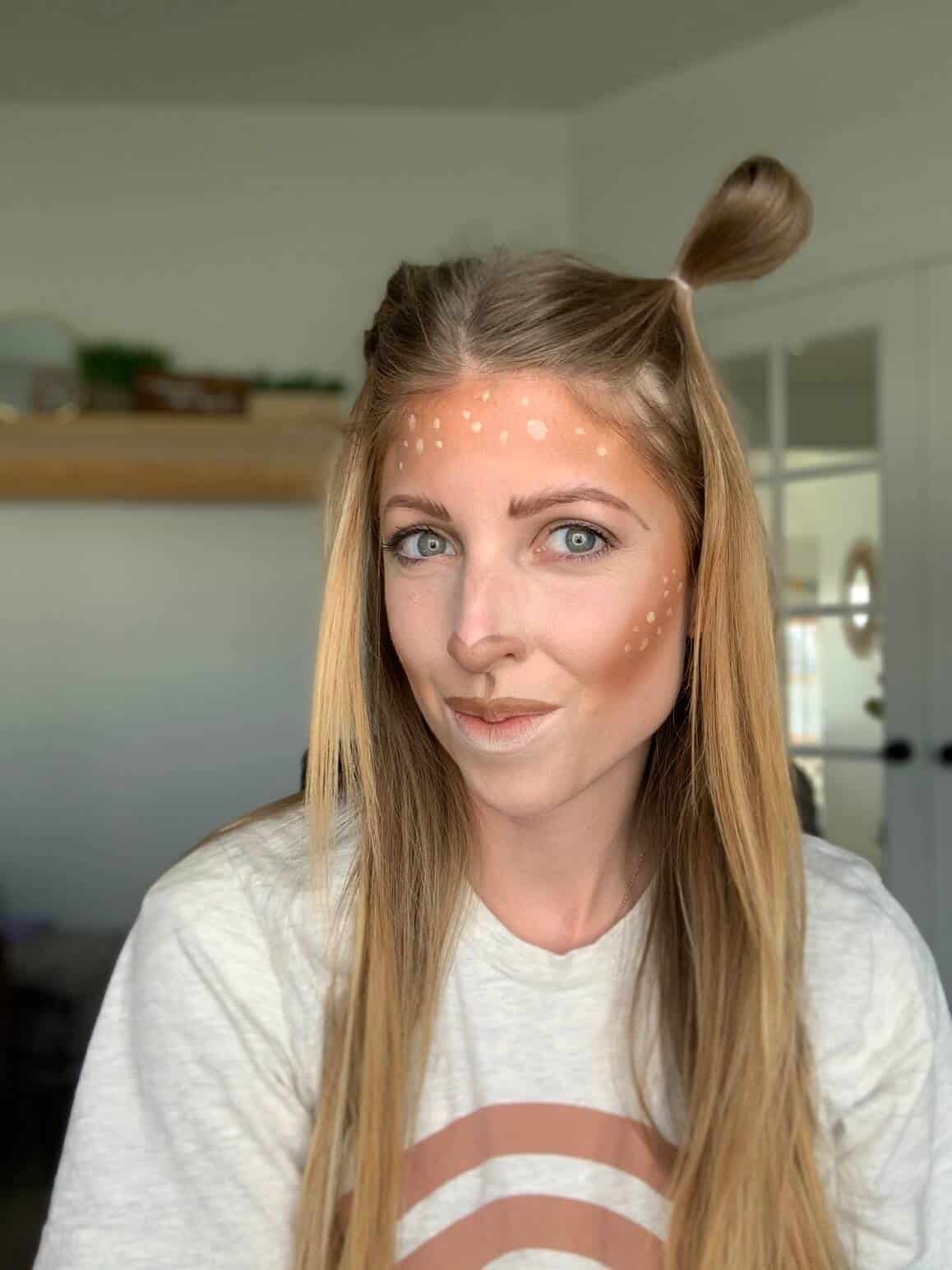 Last Halloween, I remember seeing all of these super cute makeup looks using real makeup. The deer, in particular, was so a-doe-able (sorry, I can't help myself). So, I asked my friend, Annie, if she would break it down for us into steps, including what makeup she used, too, so that we could all recreate this look ourselves.
What a sweet Halloween costume idea – and one that would be great for a mommy and me combo, too! Finish the look with a pair of antlers, or create them out of hair, and a brown/beige outfit and you're good to go.
What You Need for This Deer Makeup Look: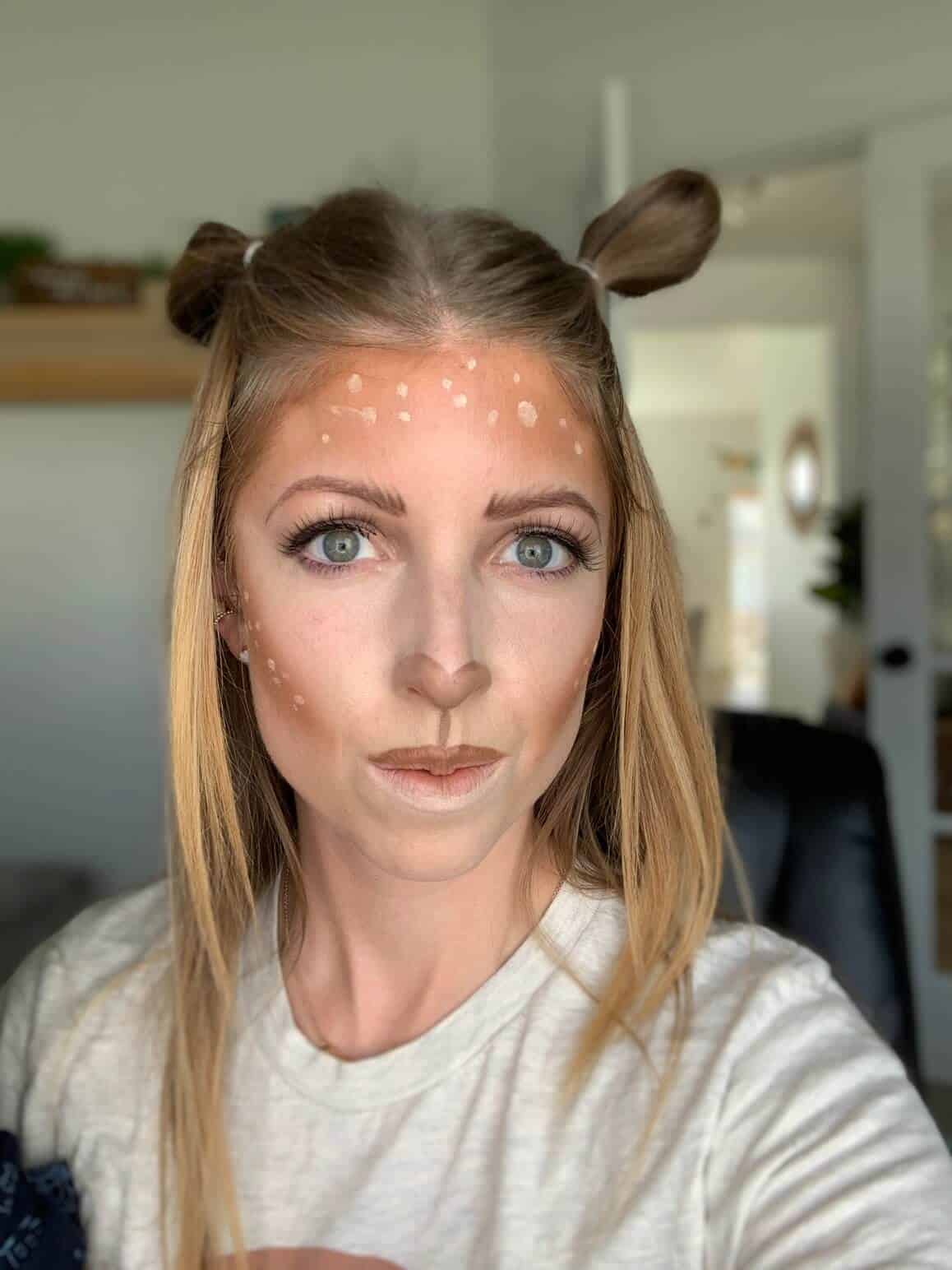 Something I love about all of Annie's costume makeup tutorials is that they use real makeup, not the cheap costume makeup that will mess up your skin and cost you a small fortune for one day of use.
Nope, you'll be able to create this look using makeup that you can repurpose into every day use. Plus, having used this brand of makeup myself, I can attest to its incredible quality. The eyeshadows are highly pigmented and the foundation easily blends for a natural, but better, look.
I'll sharing all of the sources for what Annie uses to create this look below. Full disclosure, Annie is a rep for the makeup now, because she loves it so much. So, if you wanted to chat with her about color matching for your skin, she can help you pick out the perfect colors, too, or you can just grab the exact colors she uses to create this cute deer makeup look. Either way, check out her Instagram, where she shares tons of makeup hacks and tricks, and you can DM her there if you'd like help picking out the right colors for your skin.
Here's the makeup she'll be using in this tutorial:
Deer Makeup Tutorial:
To create this deer makeup look, Annie used her all-in-one palette, where she has everything she uses in one convenient customizable place. I have a double-decker palette and I love how you just move the little magnetized tiles in and out as you need.
Step 1: Start with Foundation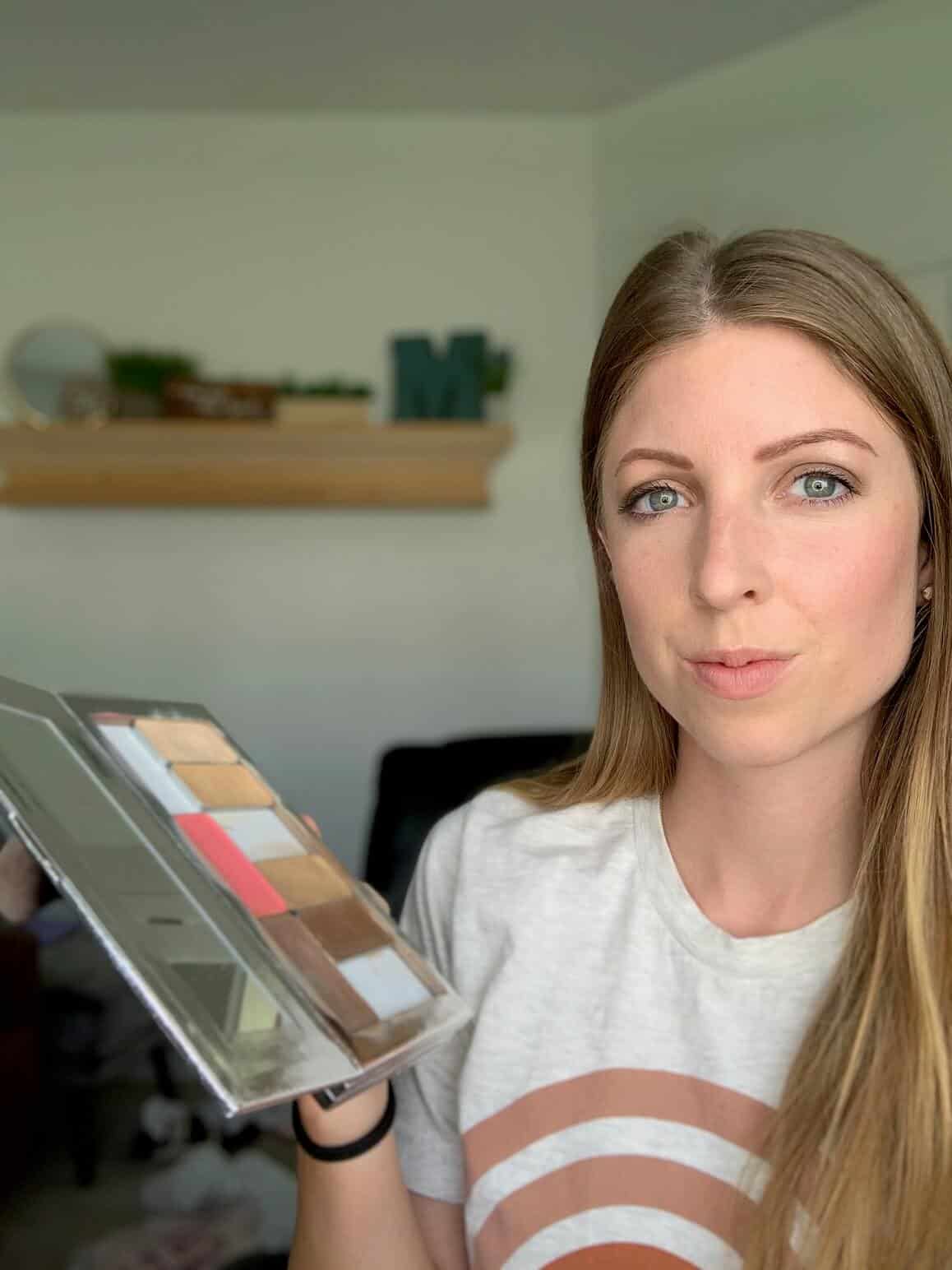 Begin having a clean, moisturized face. The moisturizer will help smooth out the texture of the foundation. By using a super light foundation, like Moonlit, will show added texture, but it will be smoother with moisturizer underneath. This will also give you that white look in the center of your face – perfect for deer look!
Step 2: Add Bronzer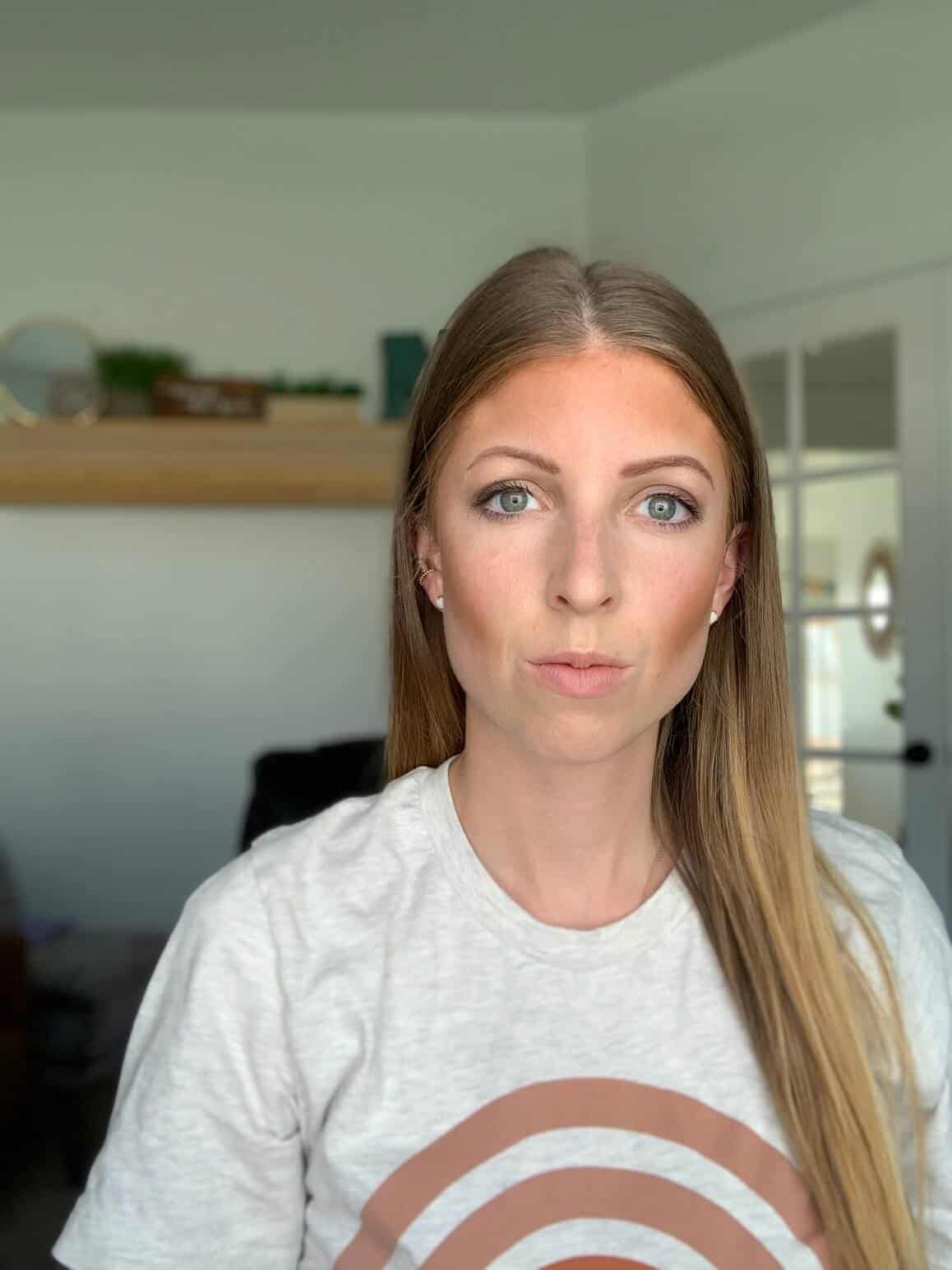 Annie added Bella Bronzer along her hairline, down to the center of her forehead, applying it super heavy handed in all areas. This is not your everyday bronzer, people.
Add more bronzer or Bella again in contour areas, really exaggerating it in a diagonal line to narrow your face into more of a V shape.
Step 4: Add Highlighter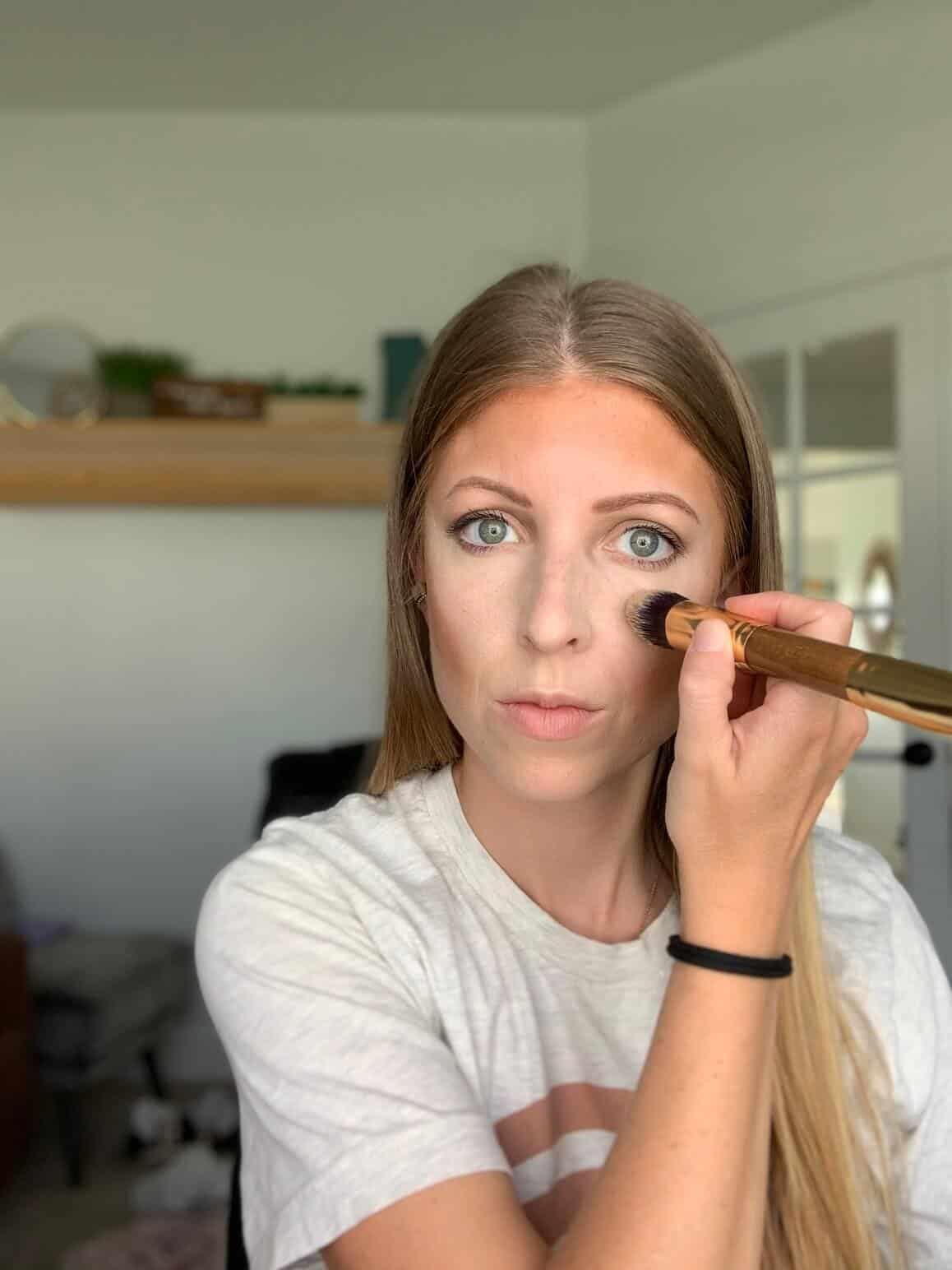 Add a lighter foundation or highlighter color, like Moonlit, in all the areas you did not use bronzer: nose, under eyes, lower half of forehead, and chin.
Step 5: Add Dots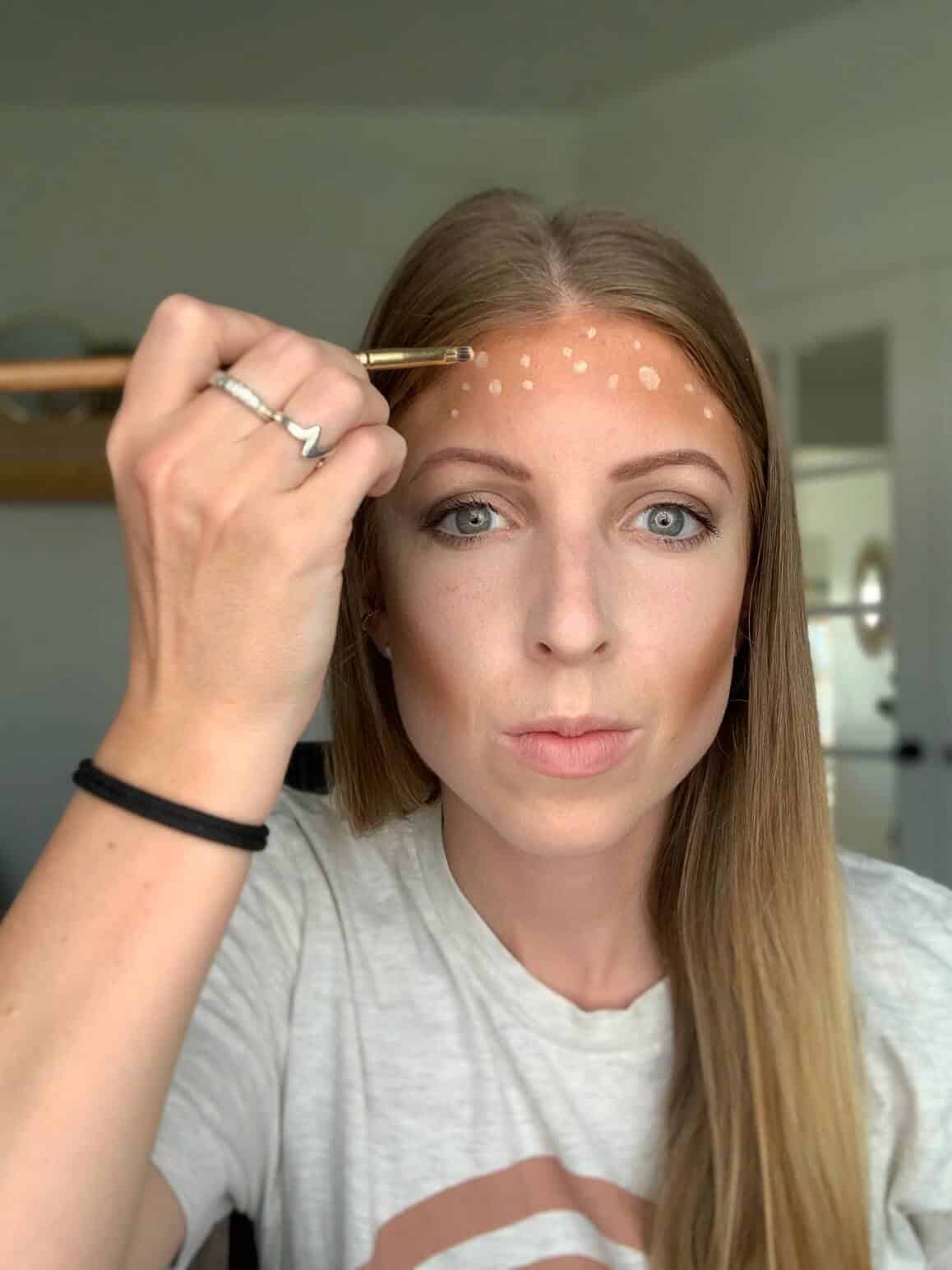 Dots time! Use Moonlit, or a light foundation, in varying sized dots on the bronzed areas, using the multitasker brush.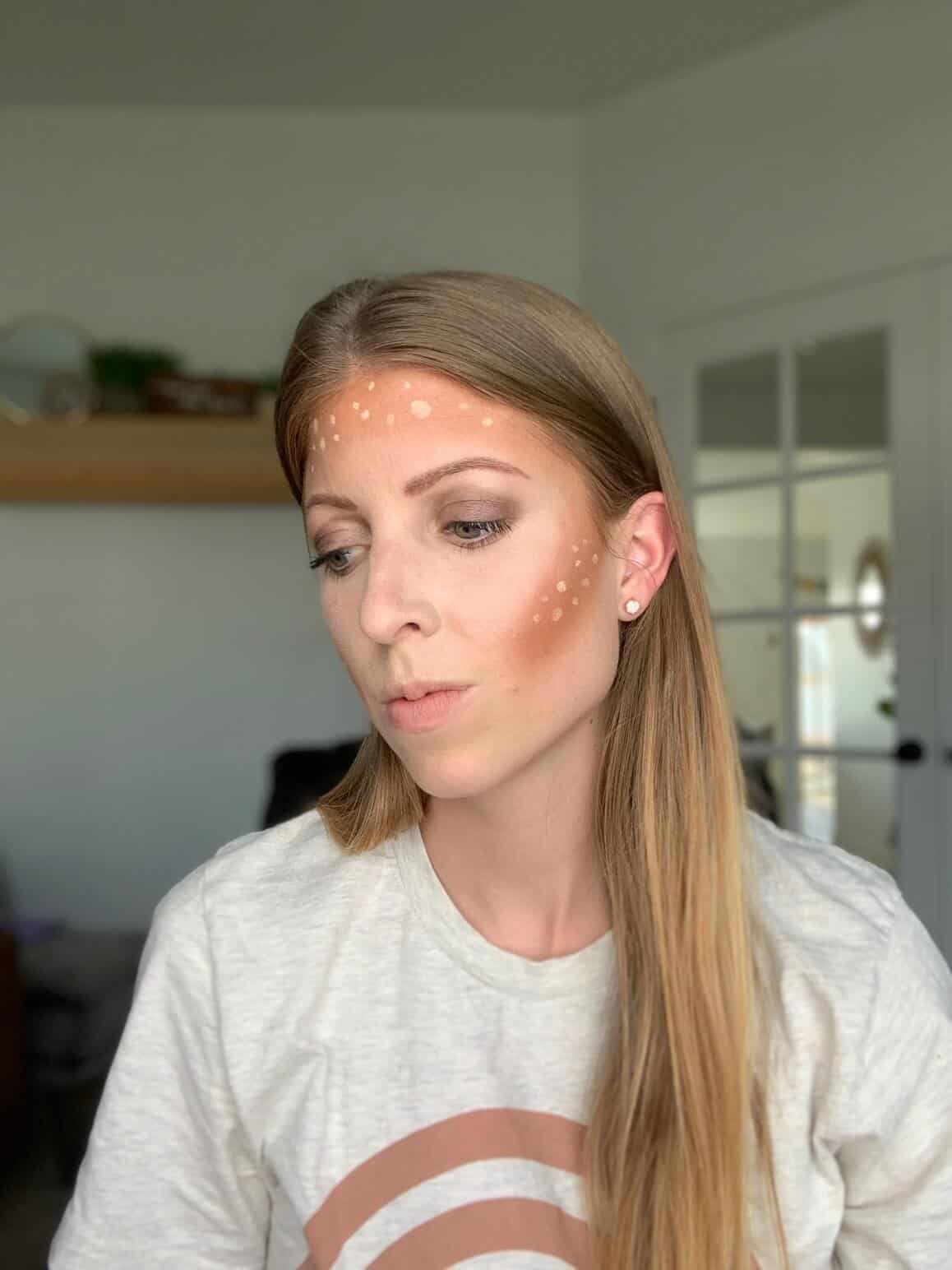 Step 6: Detail Nose & Lips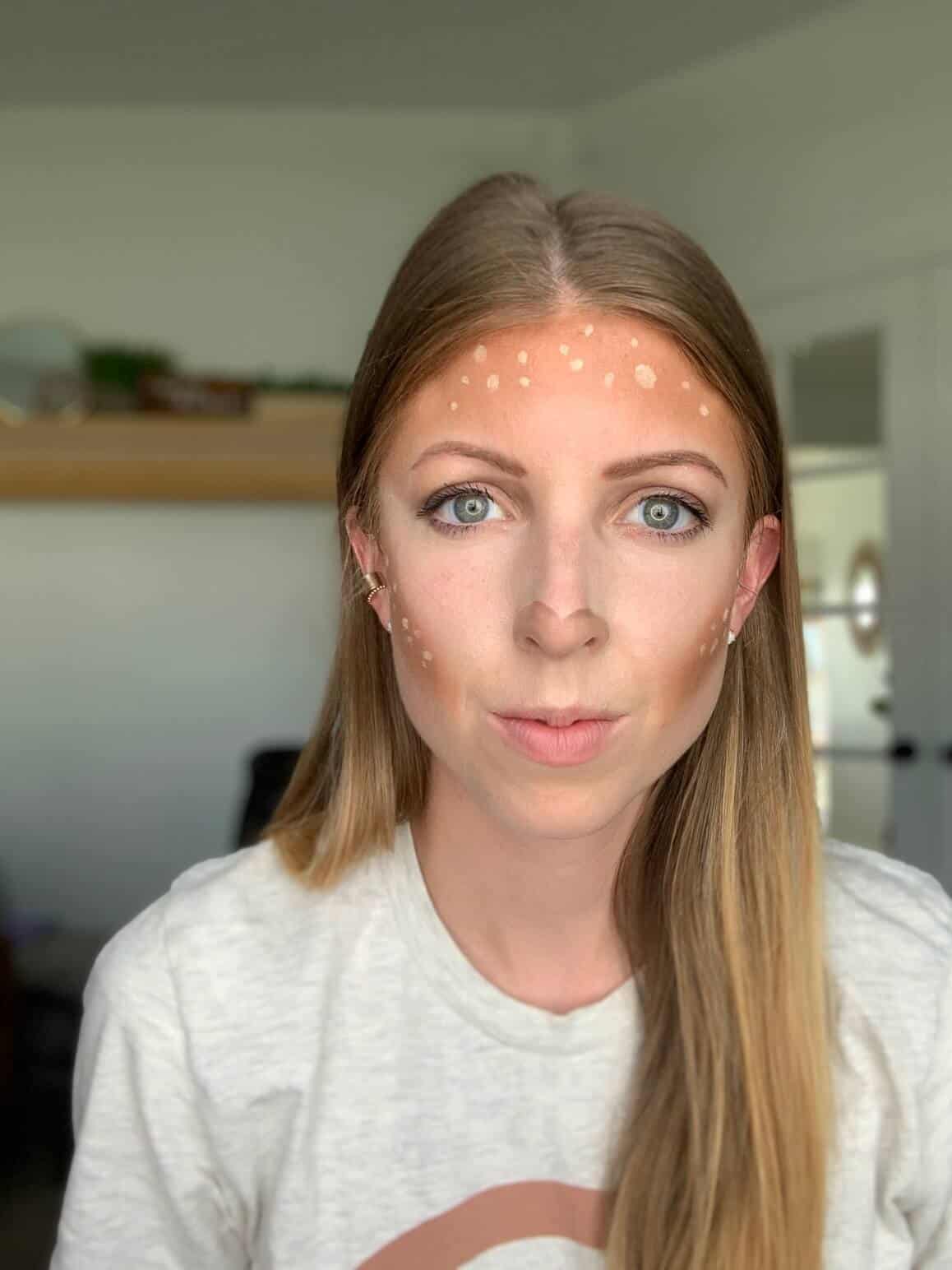 Nose and upper lip: using Ash contour and the Multitasker brush again, draw a top half of a heart on your nose, filling in the underneath around your nostrils as well, and then a line down to your upper lip.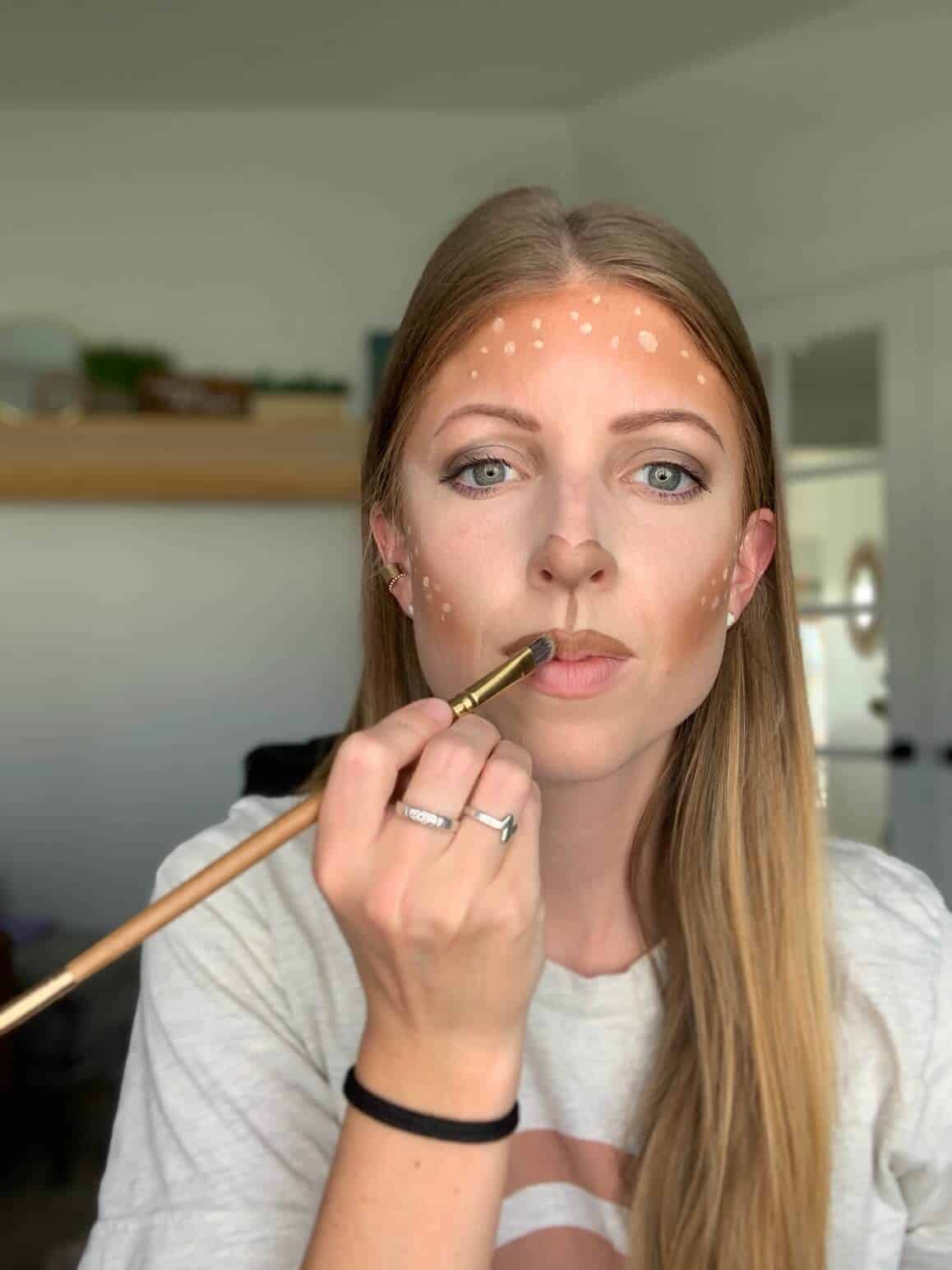 Step 7: Upper Lip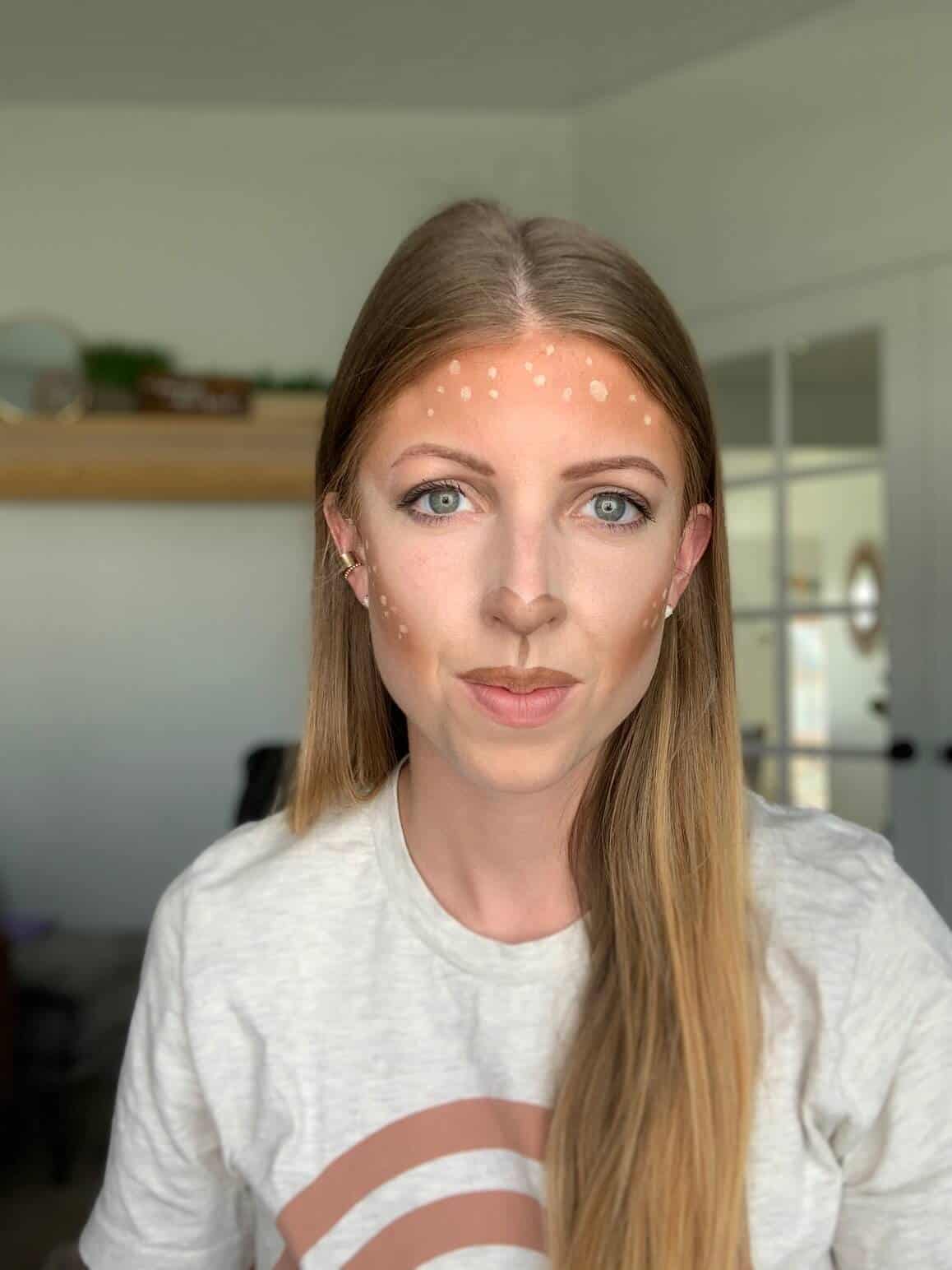 Add the same color, Ash, mixed with some bronzer to your upper lip to accentuate it.
Step 8: Deer Lips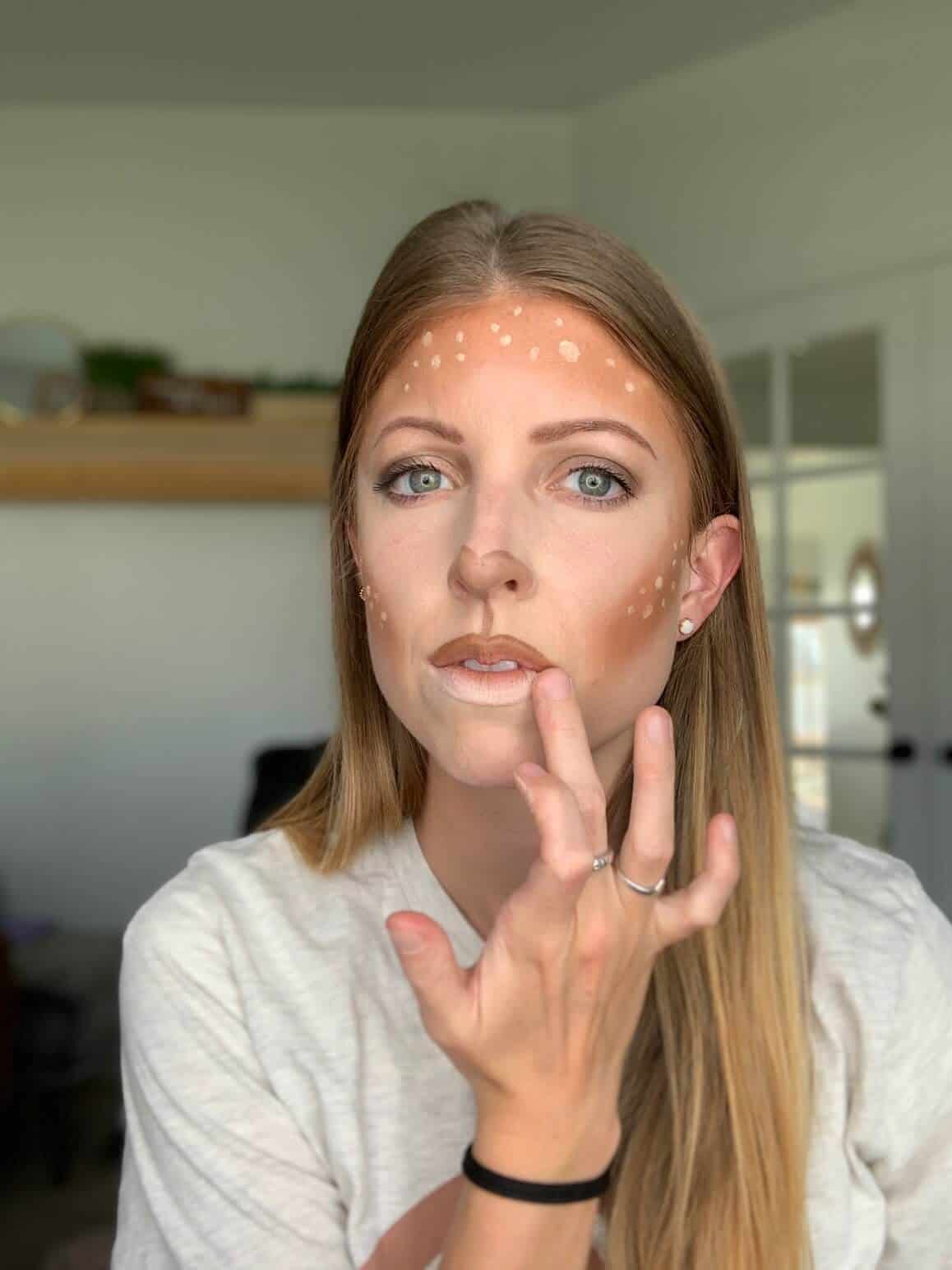 Since deer have thin little lippies, you want your lower lip to blend into the rest of your face – so thin it out by using Moonlit over it.
Step 9: Do Your Brows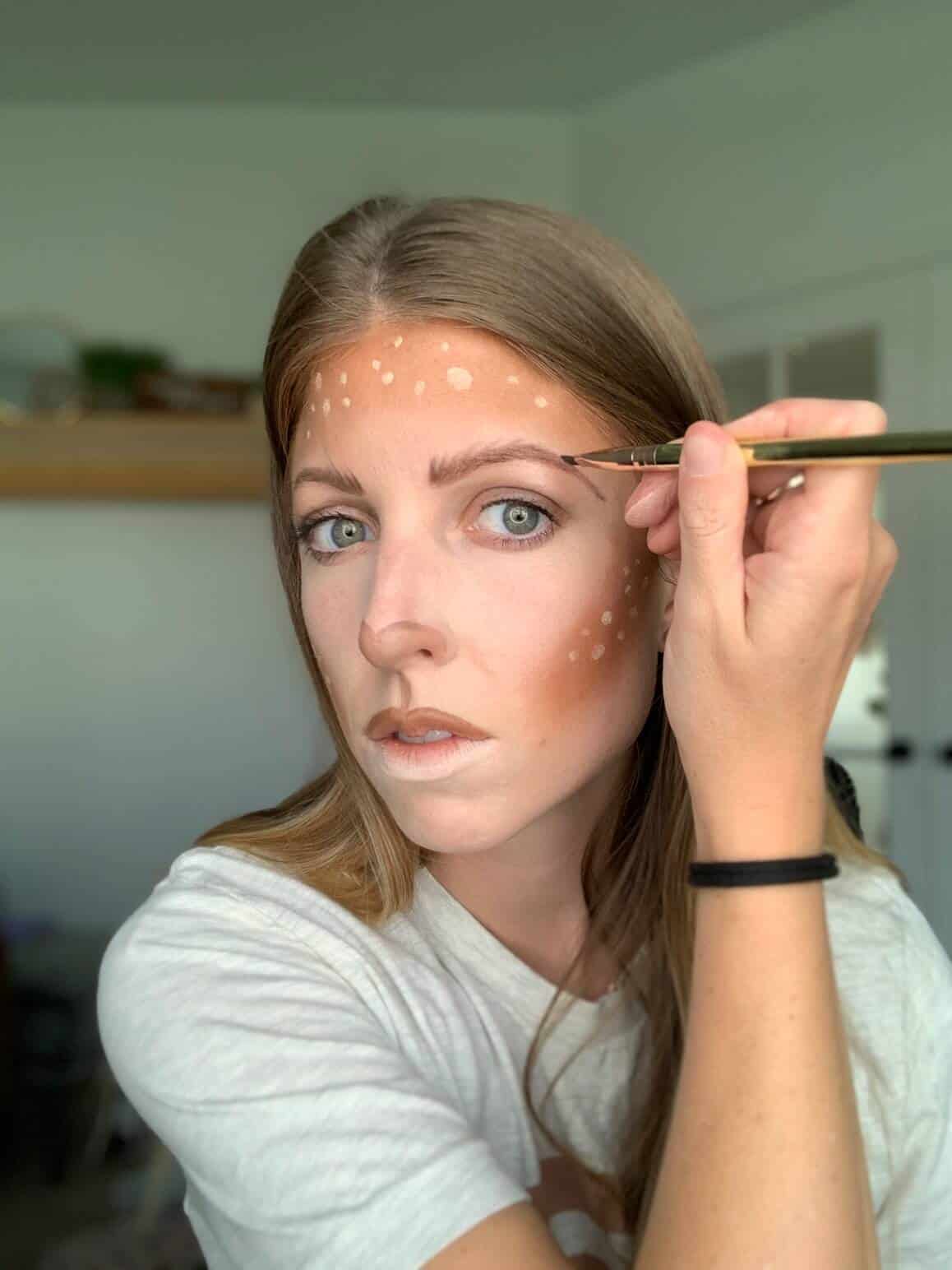 Time to fluff up and exaggerate those brows! Use Trust eyeshadow and the Line brush to add thickness.
Step 10: Lash Time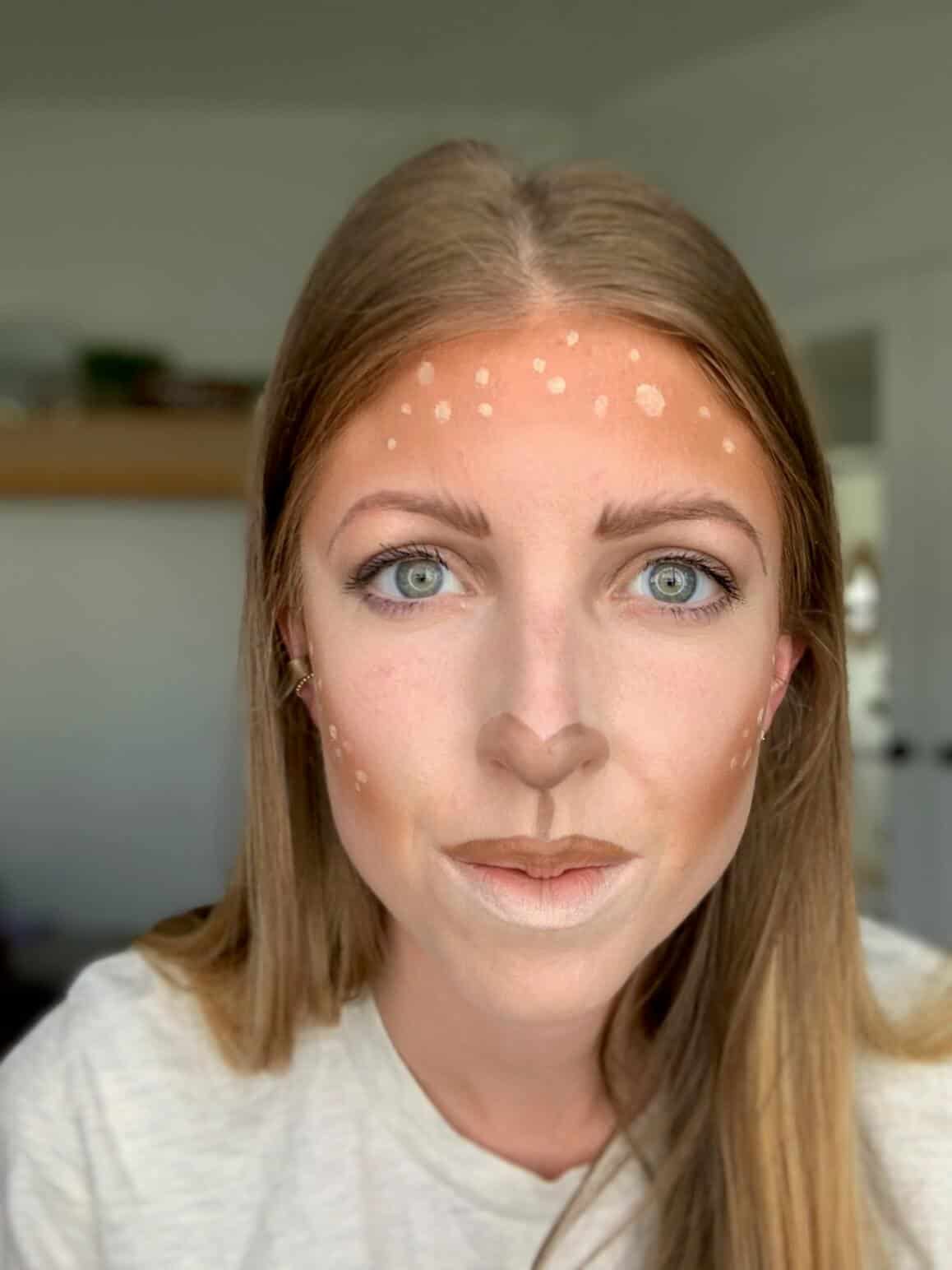 Add fake lashes to really amp up the doe-eyed look! Or, if you have nice lashes, add a few coats of black mascara for drama. Try out
magnetic lashes
if you're not feeling the lash glue typically used. I've been trying out different magnetic lashes and
these
have been my favorite so far.
Step 11: Finishing Touches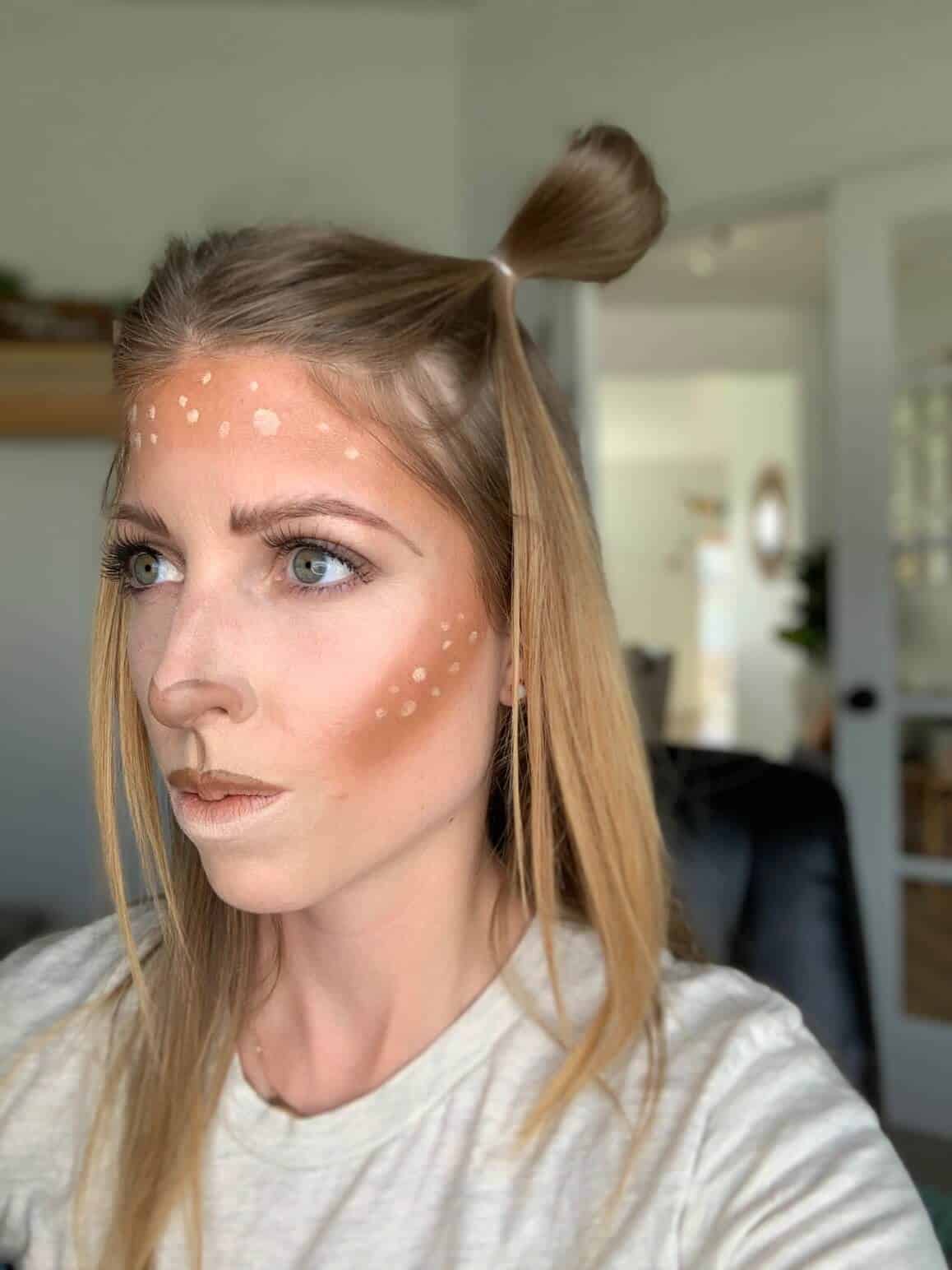 Turn your hair into faux-antler buns – using loops or creating mini messy buns that go straight up.
Or, accessorize with some cute antlers like
these
.
*****
What do you think? Would you do a deer costume? I think it's so cute!
Have a fabulous day,
E