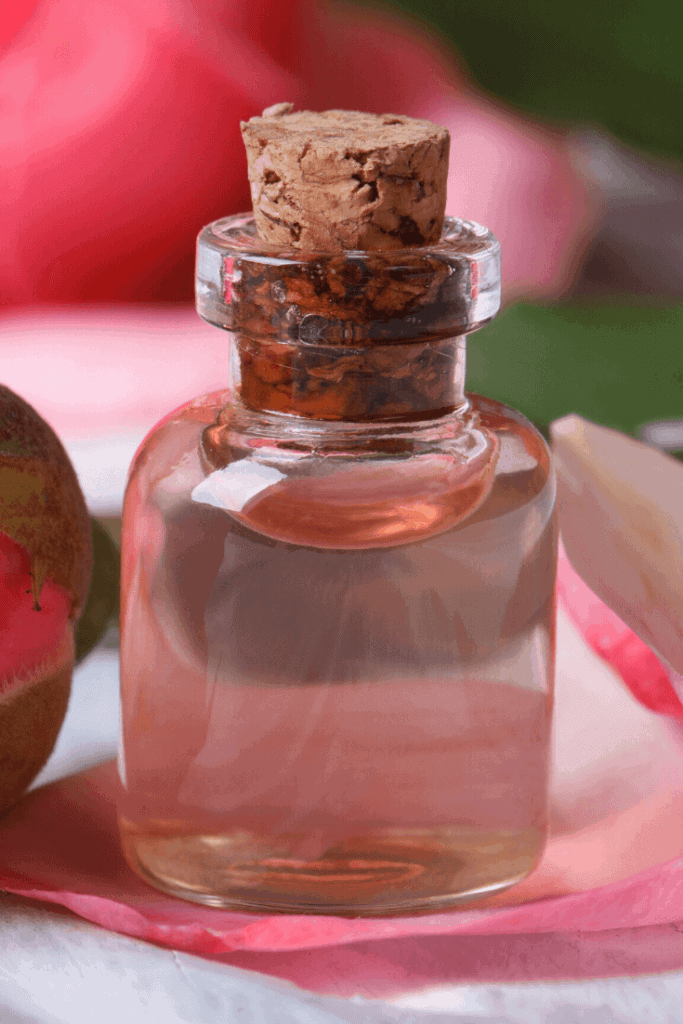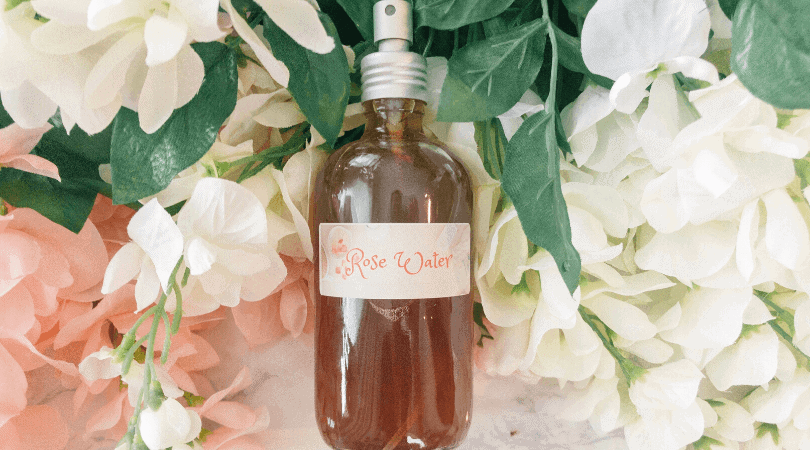 Rose skin care is having a major moment and I am totally on board.
Rose water has so many benefits for your skin, plus it's a super clean beauty ingredient and great for sensitive skin.
While some new product lines using rose are a bit on the expensive side, have no fear, you can make your own homemade rose water to use as a facial mist or for other DIY beauty and skin care recipes for much less than what you'd pay in the store – and it is super easy!
In fact, you only need 2 ingredients and about 30 minutes or less to make your own rose water at home.
Yes. This can be you.
Get it, girl.
Benefits of Rose Water in Skin Care:
Rose water doesn't just make skin care pretty, it packs a powerful punch of benefits including:
Helps maintain or restore the skin's pH balance
Helps reduce and treat skin conditions like acne, eczema, etc.
Deeply cleans pores and tightens skin
Soothes and calms inflamed skin
I don't know about you, but I like all those things!
And, you won't believe how easy it is to make your own. Also, know that affiliate links are used below.
What You Need to Make Homemade Rose Water: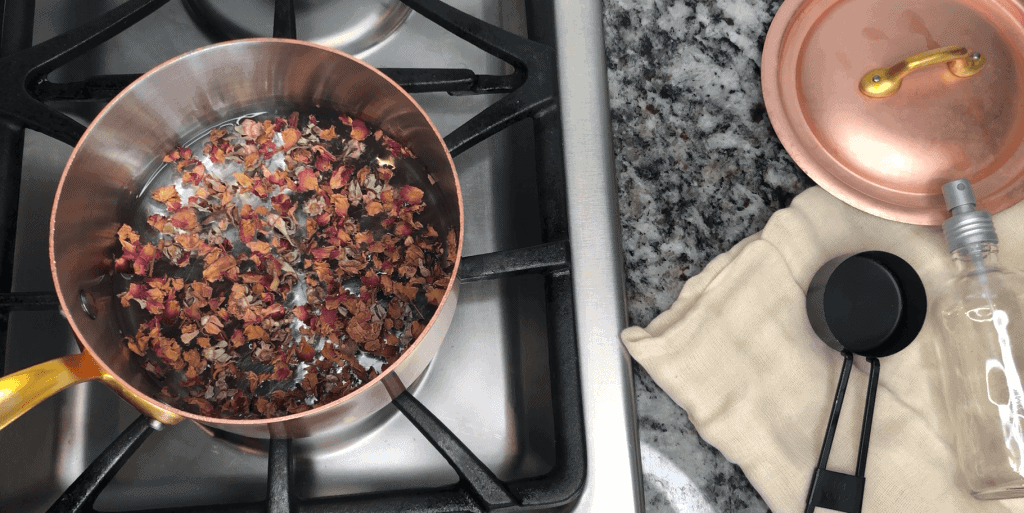 You only need two ingredients to make rose water: dried rose petals that are food grade (meaning safe enough to eat) and water.
You'll also use a small saucepan and a strainer.
If you don't have a glass bottle to store your finished product, you can also use an empty bottle from another skin care product that you've cleaned out.
Or, I like this glass spray bottle from Amazon.
Some recipes use fresh rose petals and I do not prefer that method for two reasons:
First, I like to enjoy fresh flowers for their entire (and short) lifespan. I would hate to rip perfectly good rose petals for rose water.
Also, many roses you would buy at the store are sprayed with pesticides, meaning that all will wash off into your rose water and then get sprayed on your face.
#NoThanks
You will still get the same benefits by using food grade, dried rose petals. Plus, a huge bag of dried rose petals is going to be even more affordable than buying fresh roses.
If you do have access to fresh roses that haven't been sprayed, you can always enjoy them and then dry them to use in this recipe.
How To Make Rose Water:
The steps are so simple. If you are looking to make up to 8 oz. of rosewater, these are the amounts you'll need:
Start by putting 1/4 cup of dried rose petals in a small saucepan.
Add 1 1/4 cup water.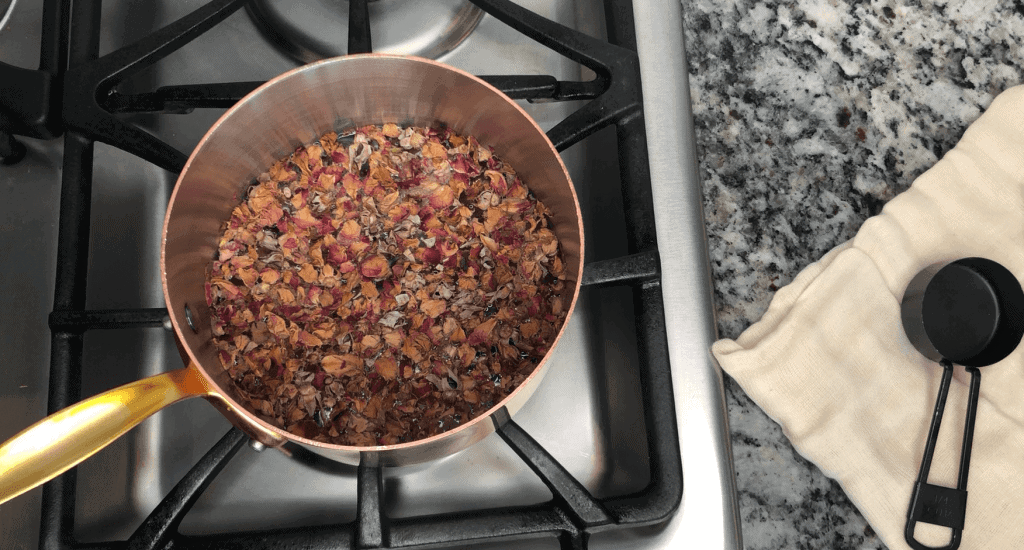 Cover and allow to boil.
Simmer until the leaves are almost white and soft – like this picture. Takes up to 10 minutes.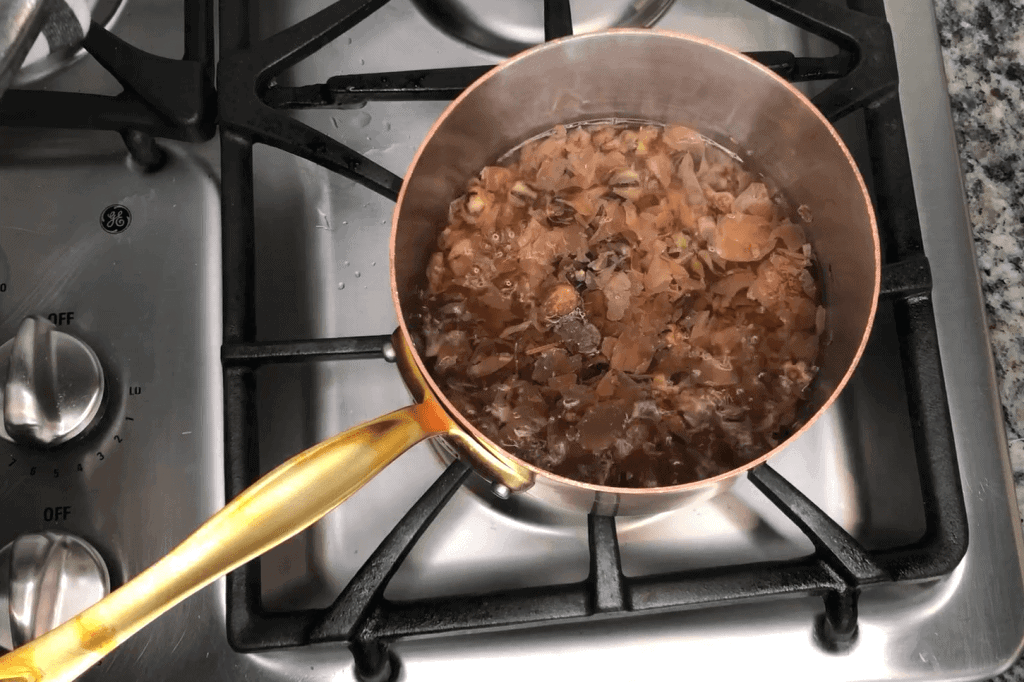 Turn off burner and set saucepan aside. Leave covered.
Allow to cool completely.
Use a strainer or cheesecloth over a Pyrex glass or other container and strain the mixture into the container.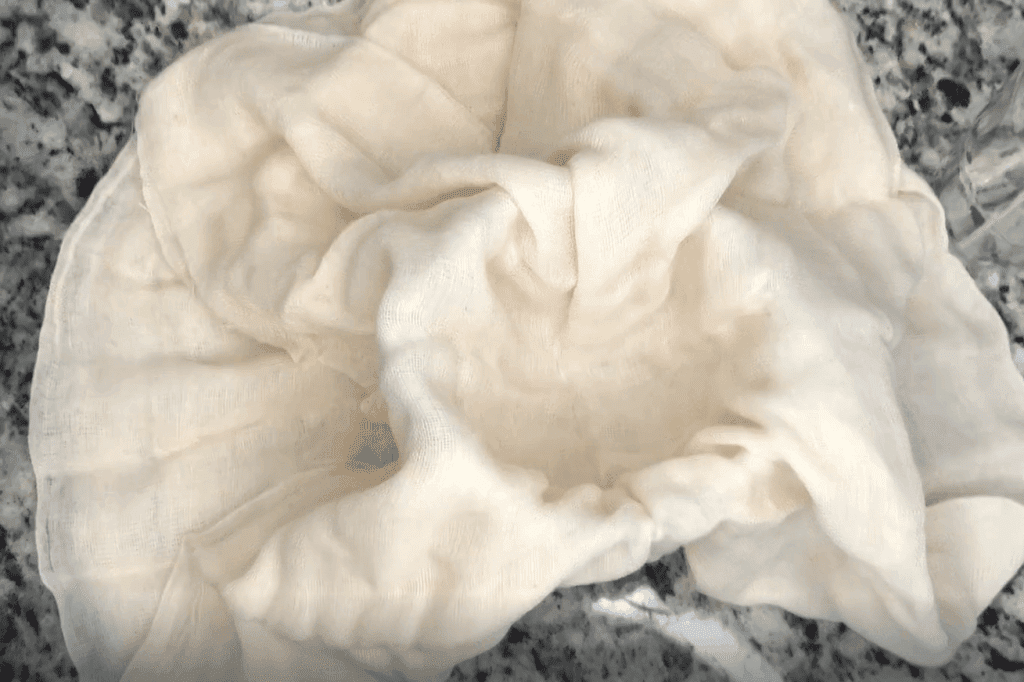 Squeeze out all of the liquid.
Toss rose petals or use in compost.
Pour the rose water into your spritzer container and store in the fridge.
Seriously, so easy.
Your rose water will last about 6 months if refrigerated.
Recipes for Rose Water: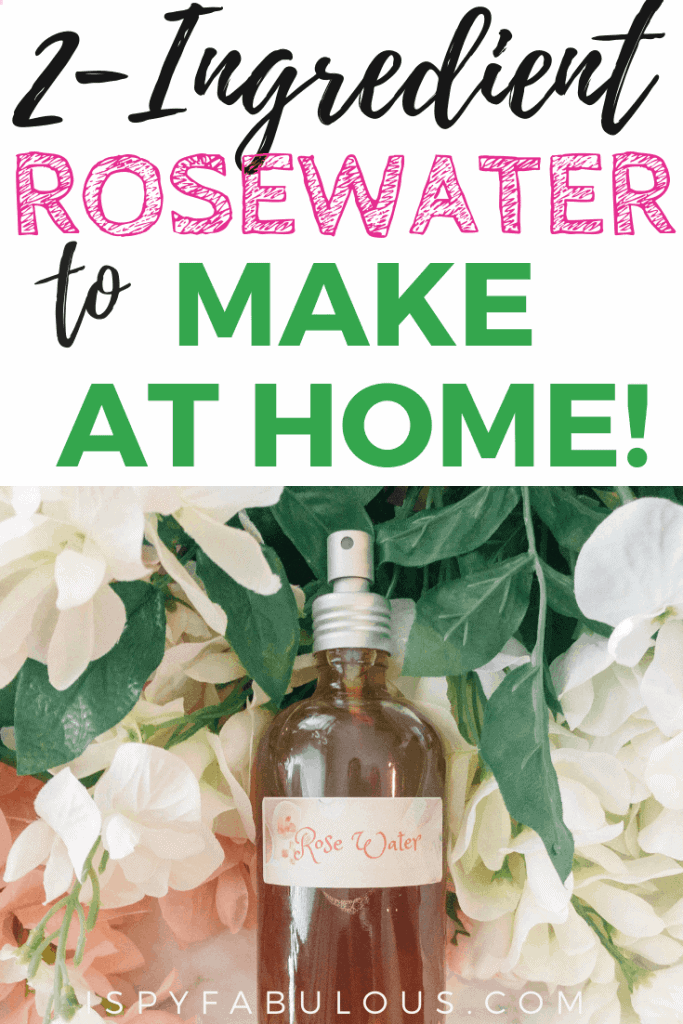 You can use your fresh rose water and rose petals to make other great skin are recipes.
For example, check out the rose body scrub in this list of homemade body scrub recipes.
Or, use the rose water in this rose water and rosehip face serum.
You can even make your own rose water and witch hazel toner.
****
There you go! How to DIY rose water with just 2 ingredients and less than 20 minutes.
Have you tried making your own before?
If you love DIY skin care – check out this post on 8 homemade face masks that help fight acne!
Have a fabulous day,
E