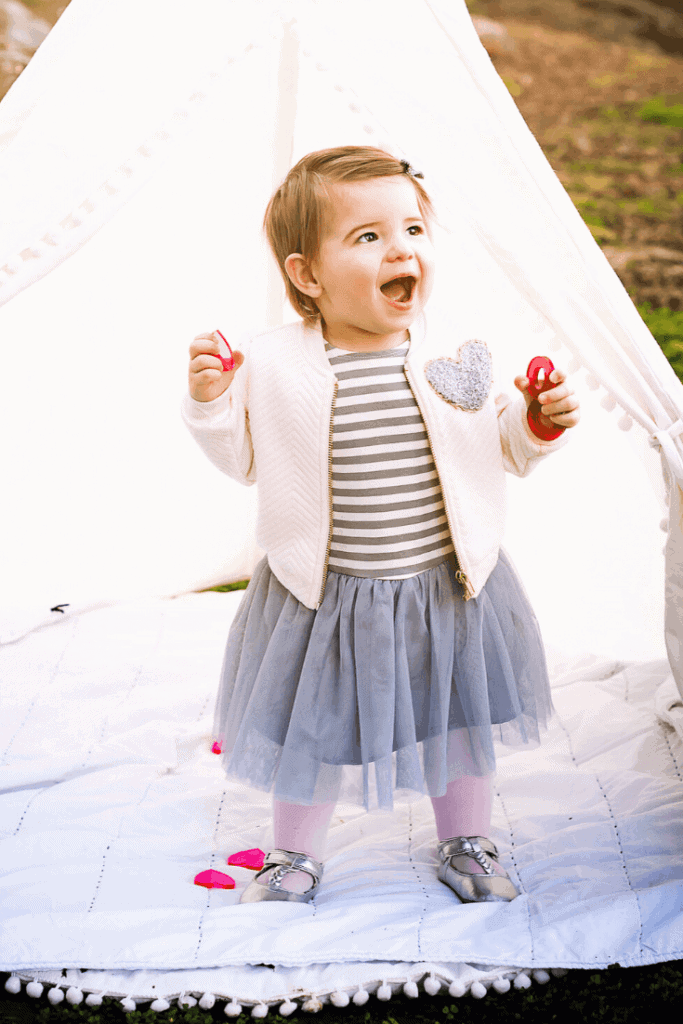 Short girl names have a crisp, cool sophistication. There's just something very memorable and confident about a short first name.
I've known people who only named their kids single syllable names so that they didn't end up with nicknames or because they had a really long last name.
Others just loved the look and sound of monosyllabic names like Gwen, Jade and Elle.
If you love shorter names, but are concerned about how they pair with middle name, just consider cadence when selecting a pair. Shorter names usually sound better with a middle name that is at least two syllables, such as, "Jade Nicole" as opposed to "Jade Elle".
Whatever draws you to a single syllable name, I wanted to curate the best list of short names for girls for you to choose from.
Best Short Girl Names:
Strong Single Syllable Girl Names:
Ash
Beck
Blaire
Blaine
Blake
Bree
Brooke
Britt
Brynn
Cass
Dee
Elle
Eve
Flor
Grace
Gray
Gwen
Jade
Jai
Jenn
Jules
June
Kai
Kat
Kate
Kim
Lane
Leigh
Liv
Lex
Luz
Maeve
Meg
Paige
Quinn
Rae
Rain
Reese
Shae
Shawn
Skye
Sloane
Tate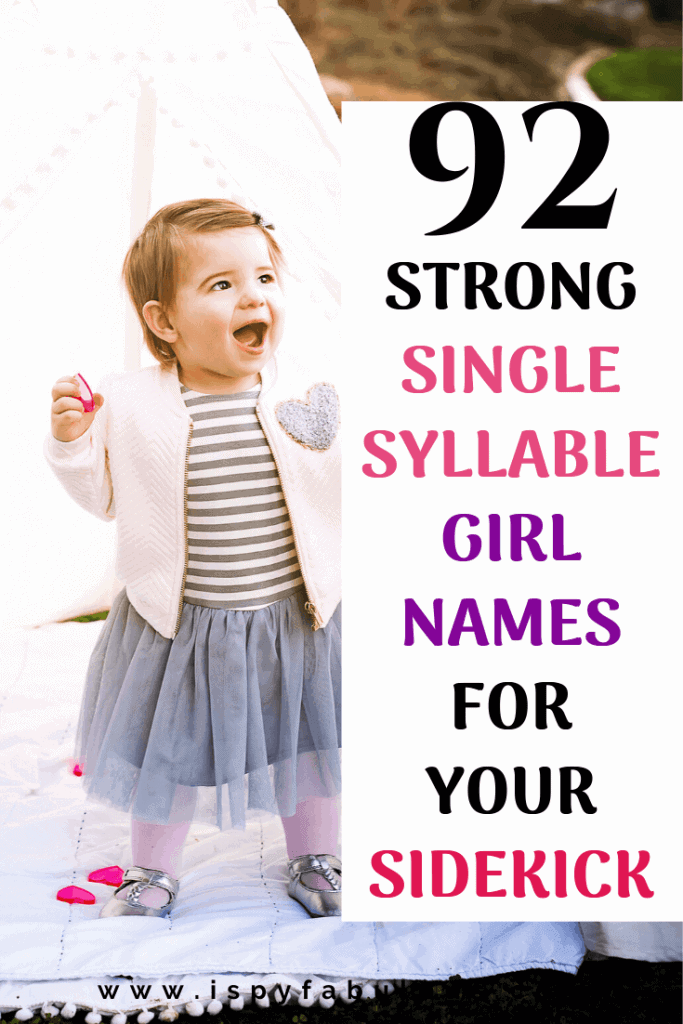 Classic Single Syllable Girl Names:
Anne
Bea
Belle
Bess
Blanche
Blythe
Faith
Faye
Claire
Dawn
Gayle
Hope
Jane
Jill
Joan
Joy
Kay
Liz
Lynn
May
Maude
Pam
Pearl
Rose
Ruth
Tess
Viv
Related: Want Even More Baby Names?
I love talking about baby names! After writing a bunch of baby name posts, I decided to write a baby name ebook! With thousands of names by style and origin, plus it has over 10 baby name lists NOT on the blog. There's also lots of freebies, like a baby name list tracker, a hospital bag checklist, the best baby books, the best movies to watch while pregnant, and much more!!
Grab it on Amazon or click below – for less than the price of two coffees!
Unique Single Syllable Girl Names:
Bekke
Blue
Dove
Fern
Kit
Jazz
Jem
Jude
Lark
Love
Nell
Neve
Noor
Rue
Saige
Snow
Sol
Starr
True
Vale
Wren
Wynn
More Baby Name Ideas;
Do you love short girl names? I think so many of these are so fun! You can also read the short, single syllable boy names post for even more ideas!
If you love baby names as much as I do, check out these other girl name posts:
PREPARING FOR A NEW BABY:
If you're preggo – there' s lots of great free tips and printables to help you prepare like my free hospital bag checklist. Or, you might also like my 25 Must-Have Baby Essentials post!
Thanks for being here.
I hope you'll share your favorite baby names with us in the comments below.
Happy baby naming,
E