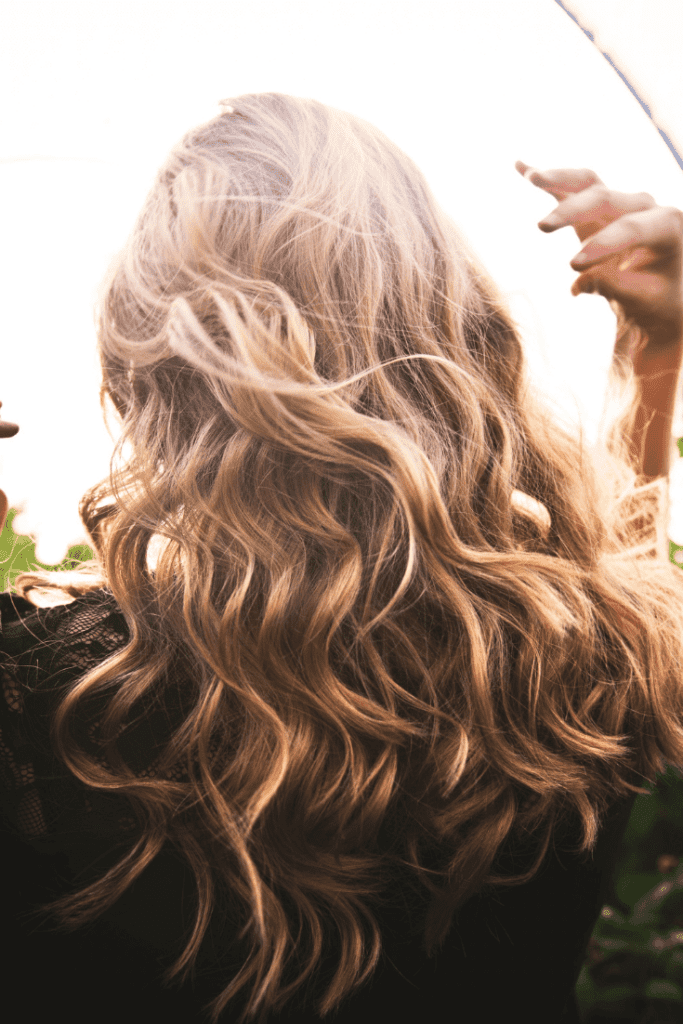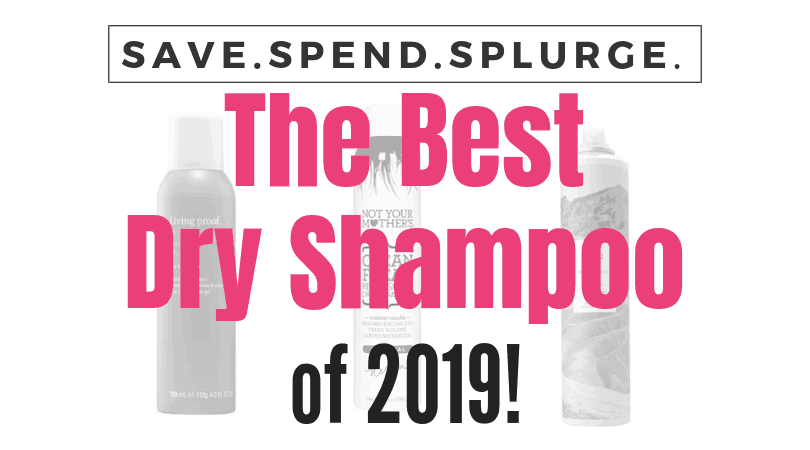 Let's talk about DRY SHAMPOO, baby! Every woman's beauty hack for looking put together in a flash.
We all know a tamed mane can make you look pulled together – and that's why dry shampoo is the weapon of choice for those style-and-go mornings.
But, if you're been in the dry shampoo circuit for very long – you know that not all dry shampoos are created equal.
In fact, some of them will make your hair situation worse.
Storytime…
I remember trying a dry shampoo one morning when I was already running late.
I did a quick test to check the smell – smell was good – and then I sprayed it everywhere.
Everywhere.
No matter what I did, it wouldn't sink in. It stayed a little white on my dark hair, making my hair look dull and slightly gray.
I had no time to fix it, so I threw a different cardigan on and ran out the door. It felt like that scene from Bride Wars…
Unfortunately, I was a middle school teacher and teenagers notice everything and never forget.
Since then, I've learned a thing or two about dry shampoo.
Good Dry Shampoo Can Be a Game-Changer:
But, it's also very hard to find. So, I'm taking the guess work out of it for you, and offering you three highly, highly rated dry shampoos in various price points, from around $6 to the $30s.
Pick your poison – and live the dry shampoo life of your dreams.
#YAAASSSSSS
And the nominees are…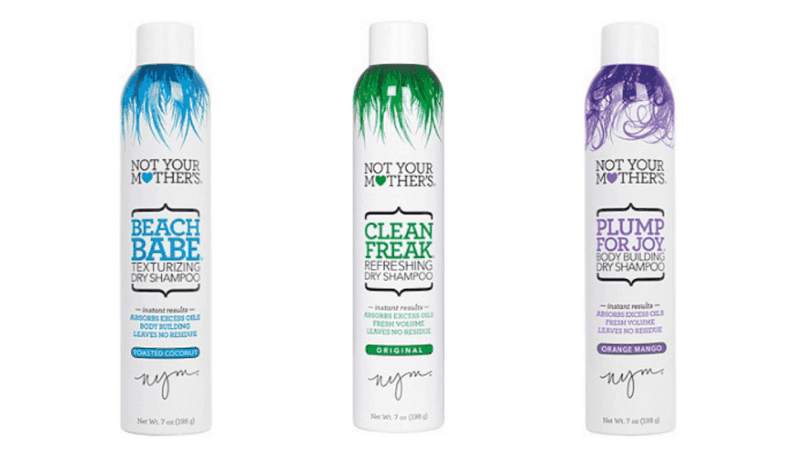 Would you believe me if I told you that this is the NUMBER ONE searched dry shampoo with thousands and thousands of great reviews – and priced at around $6 BUCKS?
There are also several formulations to choose from, from the insanely addicting Beach Babe Texturing to the sweet smelling Royal Honey & Desert Melon. Add in the unscented versions, for you fragrance-free babes, and even a Clean Freak one for the peeps who feel like they stuck their heads in an oil slick (#NoJudgement), and there's a Not Your Mother's Dry Shampoo for everyone.
Here's just a short list of the amazing reviews for these dry shampoos:
Not Your Mother's Beach Babe Texturing Dry Shampoo:
*My personal favorite from NYM
Not Your Mother's Royal Honey & Kalahari Desert Melon Refreshing Dry Shampoo
Over 2k near perfect reviews on Ulta
Not Your Mother's Clean Freak
Another thing to mention about the NYM line is that they use 98% naturally derived ingredients. So, you'll also be benefiting from not hosing yourself down in a bunch of harmful chemicals.
#BONUS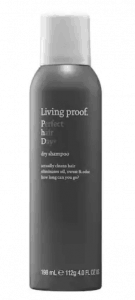 Living Proof knows what is up. I recently tried their Frizz-Free & Smooth Mini Transformation Kit and was just blown away by the results. #NoPunIntended
In fact, writing this has reminded me that I need to go and buy it again.
But, we're not here to talk about the frizz-free line, we are here to talk about this cult-favorite dry shampoo – clocking in over 3,000 reviews on Sephora with an almost perfect score.
When you can command that kind of love on Sephora – you are seriously legit. Because beauty lovers do. not. lie.
In the description, they say this product is designed for all hair types and will clean hair, eliminate oil, sweat and smell. Check. Check. and Check.
Still under $30 for this one and a mini option that takes your investment down to just $14.
#HOLLA!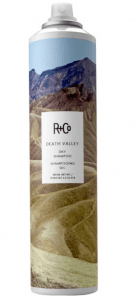 Surprised? So was I. This is a bit of a sleeper brand next to heavyhitters like Oribe and Drybar. While all of their products and dry shampoos are outstanding as well, it is the R+Co Death Valley Dry Shampoo that sells a can literally every four minutes.
It's easy to see why. This dry shampoo lifts roots, whisks away smells, grease, and weight, while leaving behind manageable, clean, lifted locks that defy gravity – and the amount of days since you last washed it. The result is a more textured, piece-y, slept-in sexiness that will agreeably adapt to whatever you have planned for it that day.
Plus, with a nice smell that softly lingers – like that salon fresh scent you just can't seem to ever copycat at home – you'll be catching whiffs of yourself throughout the day.
As R+Co's first product designed for their line, they wanted to ensure it would stand out in a crowd – so unlike other dry shampoos, this one is also shored up with additional vitamins and nutrients to actually improve the quality of your hair.
All things considered, it seems like the $30 price tag is a bargain.
**SURPRISE: ALLURE BEAUTY WINNER –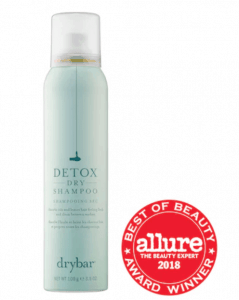 I'm breaking the rules of my save, spend, splurge, by adding a 4th product to the mix.
But, here's why – this is a top pick on all platforms and an Allure beauty winner. Like all Drybar products, it's good, baby. It's good.
In fact, as I was reading all kinds of reviews in preparation for this post, to ensure I had a really well-rounded concept of how the dry shampoos worked on all types of hair, I continued to see THIS ONE mentioned in reviews for OTHER dry shampoos.
Literally over and over again.
The reason I am not adding it to my first three choices, though, is because if I'm being honest with you, the smell is too strong for me.
Like many beauty lovers, I have a mild fragrance allergy and have to stay towards lightly scented, naturally scented, or completely unscented products. All Drybar products are heavily scented, and while they smell absolutely divine, they really mess up my sinuses.
So, if you are not sensitive to fragrances, or perhaps you really enjoy a loaded scent, I would highly recommend you try the DryBar Detox Dry Shampoo. Like thousands of other users, you probably will not be disappointed. And, at around $23, you're well in the SPEND category – making it a good bargain.
However, if you are blessed with my burden – I would veer towards an unscented or lightly scented option from the list above.
****
There you have it – the top 4 dry shampoos for 2019 and beyond.
Go get your sexy locks on, girl.
And if you have a favorite that I don't mention – tell us why it's your favorite in the comments below!
Have a fabulous day,
E