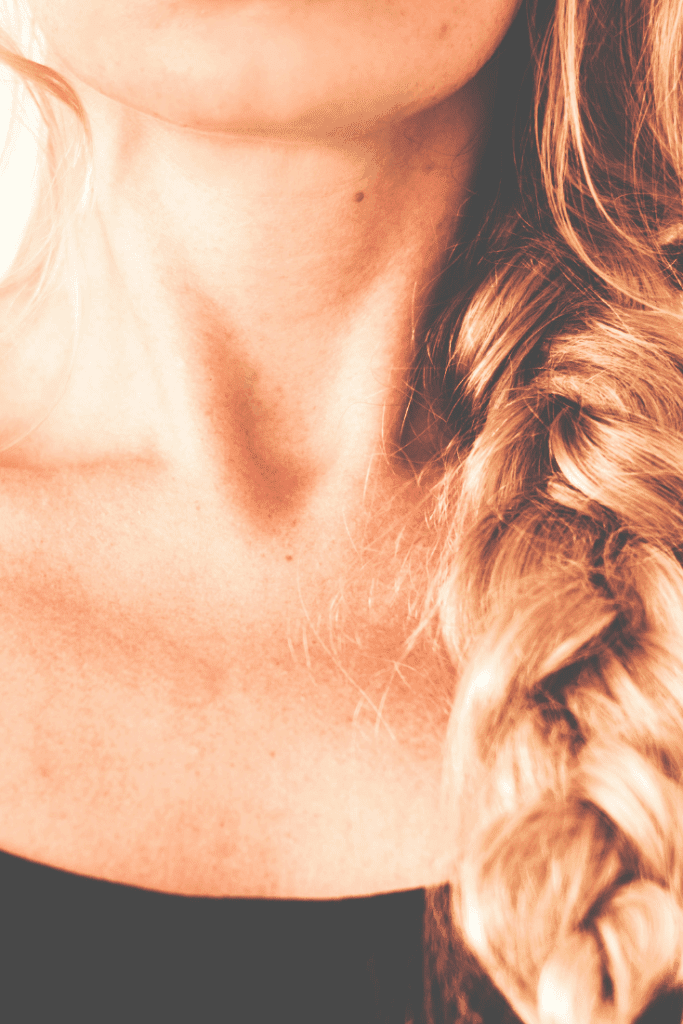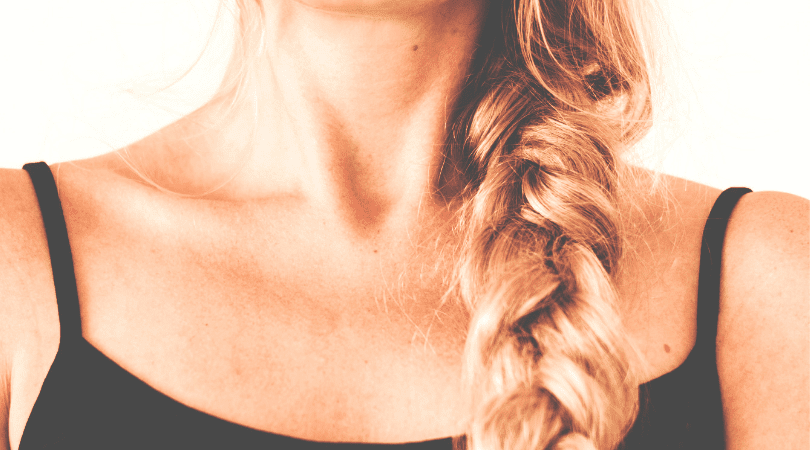 Braids are huge this year. Everyone is sporting a fish tail, French braid or box braid.
Take one look at Instagram or Pinterest and you won't be able to stop staring at the gorgeous photos of hair braided into all sorts of dreamy and complex styles.
Or, they only look complicated. Truth is, most of these styles were probably created in mere minutes.
That's why I'm sharing my favorite braid tutorials on the web with you today. I learn best by seeing things in action. There's no way I can figure out a hairstyle just by looking at picture. If you're like me, you're going to love that almost all of these are videos!
Now all you have to do is start practicing. Once you get the hang of it, you'll be a braid queen, too.
How To Get The Best Braid:
I know for me, braids look much fuller and stay in place better when I have styled my hair a day or two before. Braids work really well on slightly dirty hair with some products in it.
If you're looking for some inspo on great products that will give your hair incredible texture for braided styles, check out my posts on the best products for air-drying your hair, best dry shampoo, and also 25 sea salt sprays that'll turn you into a beach babe.
Gorgeous Braid Hairstyle Tutorials:
Now, take a look at these incredible tutorials by total hair pros. All videos and images are cited with the owner, so you can even go check out their feeds for more inspo.
Alex Gaboury is hair goddess. Her easy hair looks appeal to all age groups and can be adapted to so many hair types and lengths.
This French rope braid is just perfect for a summer BBQ, a get together or a brunch date.
Channel your inner Alex and check this one out.
Double Dutch Braid Updo
An Instagrammable braid destined to get you clicks, this is one braided updo everyone should know how to do.
Confessions of a Hairstylist is such an absolute pro and you'll love everything she does.
If your hair is not as thick as her model, don't fret. Use sea salt spray for texture or just do a softer style with smaller braids.
Either way, you'll be the braid envy of everyone who sees your double dutch braid updo.
Pretty Hair is Fun starts by saying how easy this style is and if you're nervous to try a braid, this one is for you.
#SOLD
She models this look on her gorgeous younger hair model, which shows how this look can really be adapted to all ages.
The soft, mermaid-y, result is what braid dreams are made of.
Check out more from Pretty Hair Fun here.
This quick rope braid is by Freckled Fox, a blogger I have followed for years. Her long, red hair is just stunning and she has a real gift for styling it.
Seeing her do this braid on herself is inspiring and shows all of us that it's something we don't need a second set of hands to attain.
Plus, she starts by spraying hair with dry shampoo – which is another genius hack for giving lift and texture. Check out my post on best Dry Shampoo if you don't already have a favorite.
Check out more from the stunning Freckled Fox here.
And just like that, braids became super cool. This Mohawk Braid by Whitney at Dazzling Hospitality is just perfect.
I think this is a great braid for people with super layered or shorter hair, too, since you don't need to pull all of the hair up.
She creates this look in 5 minutes, while explaining to us how to recreate it, which makes me feel pretty confident that with some practice, we could get this look down, too.
I'll try it if you try it. Who's with me?
This video by Patry Jordan may not be in English, but her tutorial is crystal clear. She quickly and easily shows how to create 4 chic ponytail with braid looks on her long, straight hair.
This tutorial is a great alternative to the ones that use hair that has been curled and texturized. You can see how this would look if your hair is as stick straight as mine is.
She also does them herself in real time, and all 4 looks take her under 4 minutes.
Yes, that's right. Less than 5 minutes. That's a minute a look, people.
Come on, we can do this!
Milabu is a genius! These 10 short hair braid styles are impeccable. Plus, she's so fun to watch with her vivacious personality.
She also talks about how dirty hair is the best hair for braiding.
Watch her work through these 10 braids and be amazed. Braids are for short hair, too!
Seriously, find more Milabu here.
This stunning pull-through braid by Luxy Hair is my absolute favorite.
Of course, her long, shimmery locks help with the overall effect.
Get a similar look at home by using texturing products that can help thicken your hair and give it more oomph at the root with root lifters.
Even if you don't have her gorgeous hair, you'll love this fun, easy to follow video tutorial.
Missy Sue is a fixture in attainable, at-home hairstyles. This is named the Homecoming Braid Updo, but honestly, it is soft and sweet enough to be worn anytime in summer when you want your hair off your neck, but not just in a bun.
I love sharing Missy Sue's hairstyles. She doe a great job of explaining how she accomplishes the look.
Check out more from Missy Sue here.
Don't have short hair – but don't have long hair with tons of extensions? You're going to love Lainey Marie Beauty and this crown dutch braid tutorial.
I love it when they do the styles themselves, showing us how a person might do this on their own.
She walks you easily through this complex looking style, proving that it can, in fact, be done in just a few minutes.
I'm a big fan of wearing a crown, aren't you?
Check out more from Lainey Marie Beauty here.
Braided Bob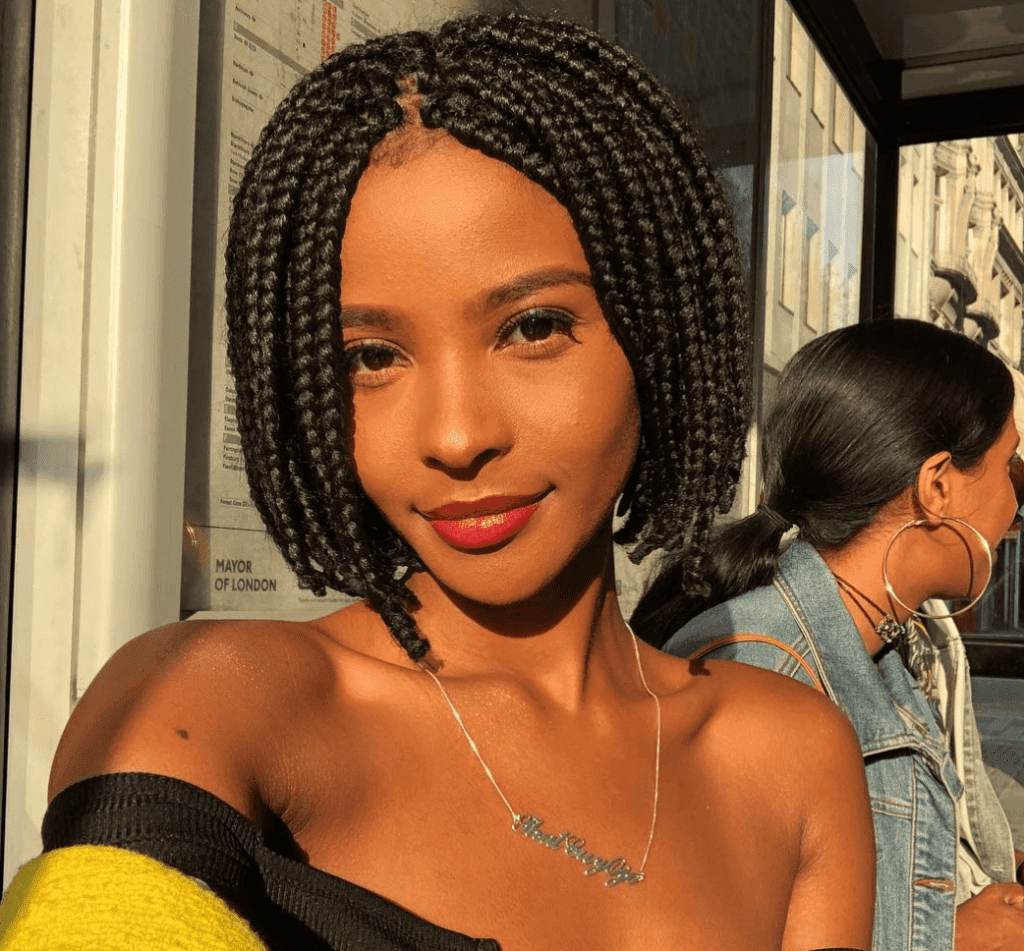 I am obsessed with this braided bob from @melviee. She has such incredible style and this braided take on a bob is everything.
I feel like this would be a difficult style to do on yourself, but you can always take this photo in to your stylist as inspo.
Check out her Instagram for more stunning styles.
I saw a bubble braid and immediately googled "How To Do a Bubble Braid."
This Twisted Bubble Braid by Makenna Ashley is one of the fastest tutorials on this list, but you'd never guess just by looking at it.
If you feel a bit braid-challenged, you will love this bubble braid technique.
Bonus points for bubble braids being great for finer hair. You can just pull on the hair to create the bubbles and the illusion of fullness.
Check out more by Makenna Ashley here.
It's easy to see how this video by Nina Starck has over 6 million views. This style is fun, adorable, and definitely memorable.
You can adapt the style to just be one braid into a bun, which might be a good way to start – especially if you need something fast.
She describes this as a great style for a festival and I couldn't agree more – what a fun look to show up with at your next summer event.
Hey newbies, don't feel overwhelmed by braids. This slower, step-by-step tutorial by Abby Smith is the easiest way to learn how to do a dutch braid.
Twist Me Pretty is practically a hair tutorial institution. She breaks down her total pro looks in a way that anyone could recreate.
Check out more from Twist Me Pretty here.
Another beginner tutorial for you that will show you how to recreate a dutch fishtail braid. This is also by Missy Sue. Her clear, easy style of teaching is very easy to follow and recreate with similar results.
The fishtail has become such an iconic Instagrammed style – featured on huge Instagram bloggers the world over. Get this style at home in just a few minutes.
This video has 2 versions of the dutch fishtail, one straight down the back and the other off to the side. Both gorgeous.
Check out more by Missy Sue here.
****
How fun is that?! If you wanted to do a fun braid challenge, you could spend each day recreating one of these braids for 27 days of incredible braid hairstyles.
Then, you can try my post on 33 Easy Updos for Summer!
After that, it would seem silly to just go back to the mom bun.
Do you ever try any fun hairstyles like this? Share your favorite tutorial in the comments below!
Have a fabulous day,
E