I love Earth Day and the way that it inspires global unity. On Earth Day, it doesn't matter what religion you are, what culture you're from or what politics you agree with. On Earth Day, we are all focused on one very important goal: working together to preserve the health of our planet.
Earth Day is also extremely accessible for all ages. Even young children can participate in gardening, planting trees, picking up trash or learning about recycling. And, where you live doesn't matter either – there is something you can do to help take care of the planet wherever you are.
Every year, Earth Day gets bigger and bigger, with more people participating, and bigger goals being set. This is a very important time for this, too, since we are all becoming increasingly aware of the changes in our planet and the need for companies and consumers to make large scale change in use of plastics, fossil fuels, emissions, deforestation, dumping chemicals in bodies of water and more.
While I already have a huge post full of Earth Day facts, complete with videos and printables here, I wanted to add to my Erth Day collection with a set of coloring pages that would share these concepts with kids in an easy, consumable way.
Earth Day Coloring Pages:
These Earth Day color by number pages each have a unique Earth Day scene that encourages a global view. With positive quotes that are memorable, kids will be encouraged to look for ways that they can make a difference, too.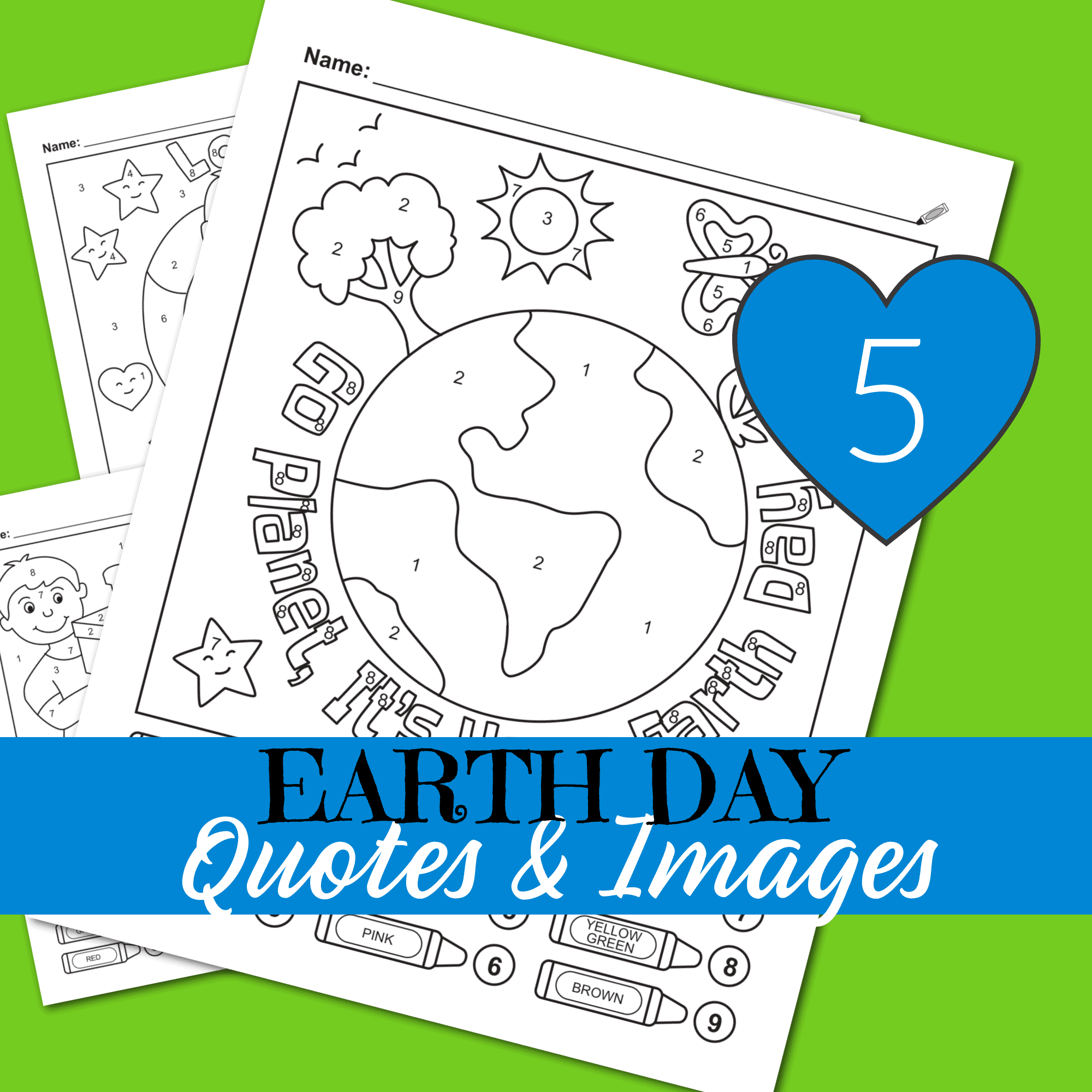 The backgrounds are kept simple, with just numbers to inspire color choices, instead of a ton of lines that make it hard to see the picture. Kids of all ages love coloring these and matching the colors to the numbers.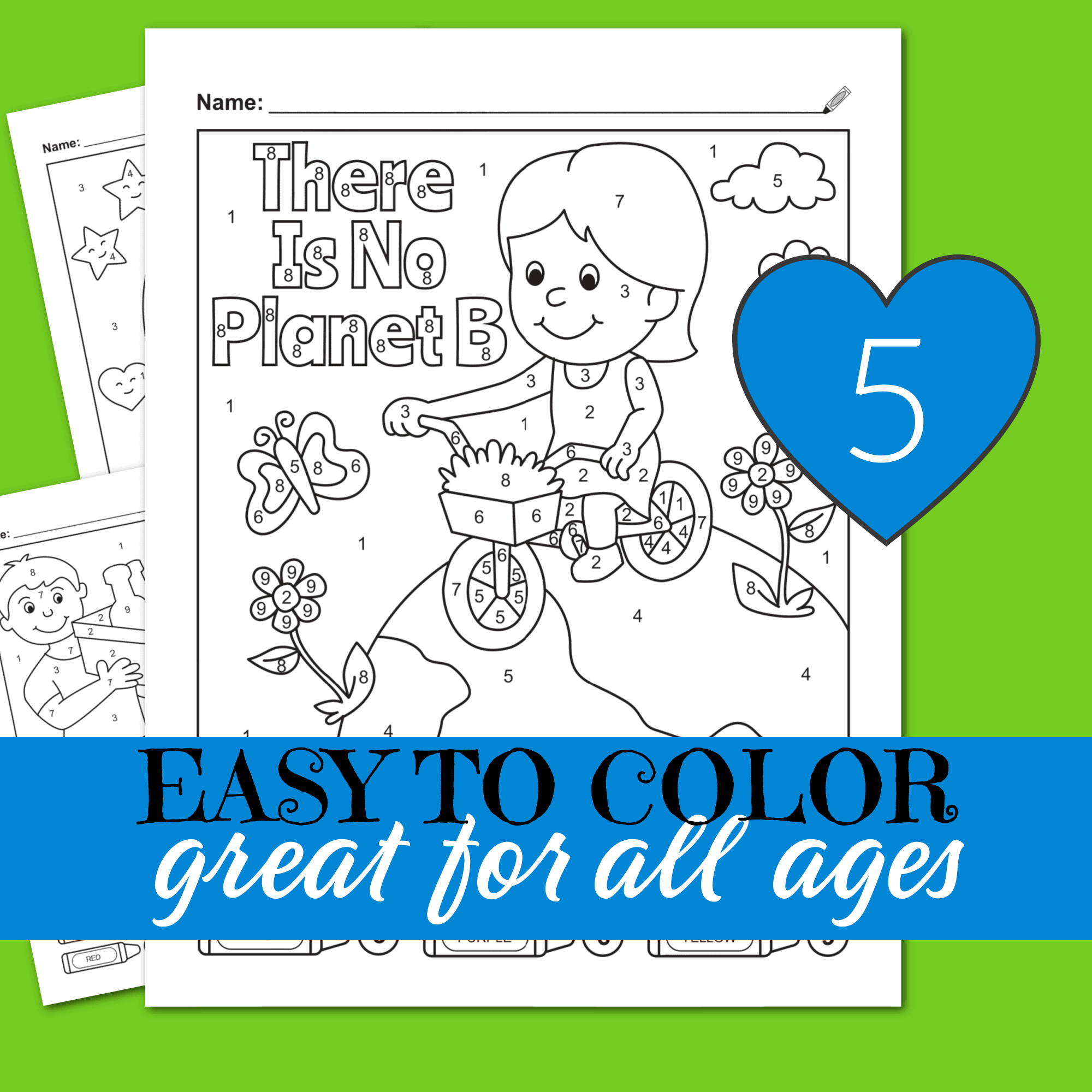 Coloring pages like this help teach fine motor skills, number recognition, colors, and fun Earth Day concepts, too.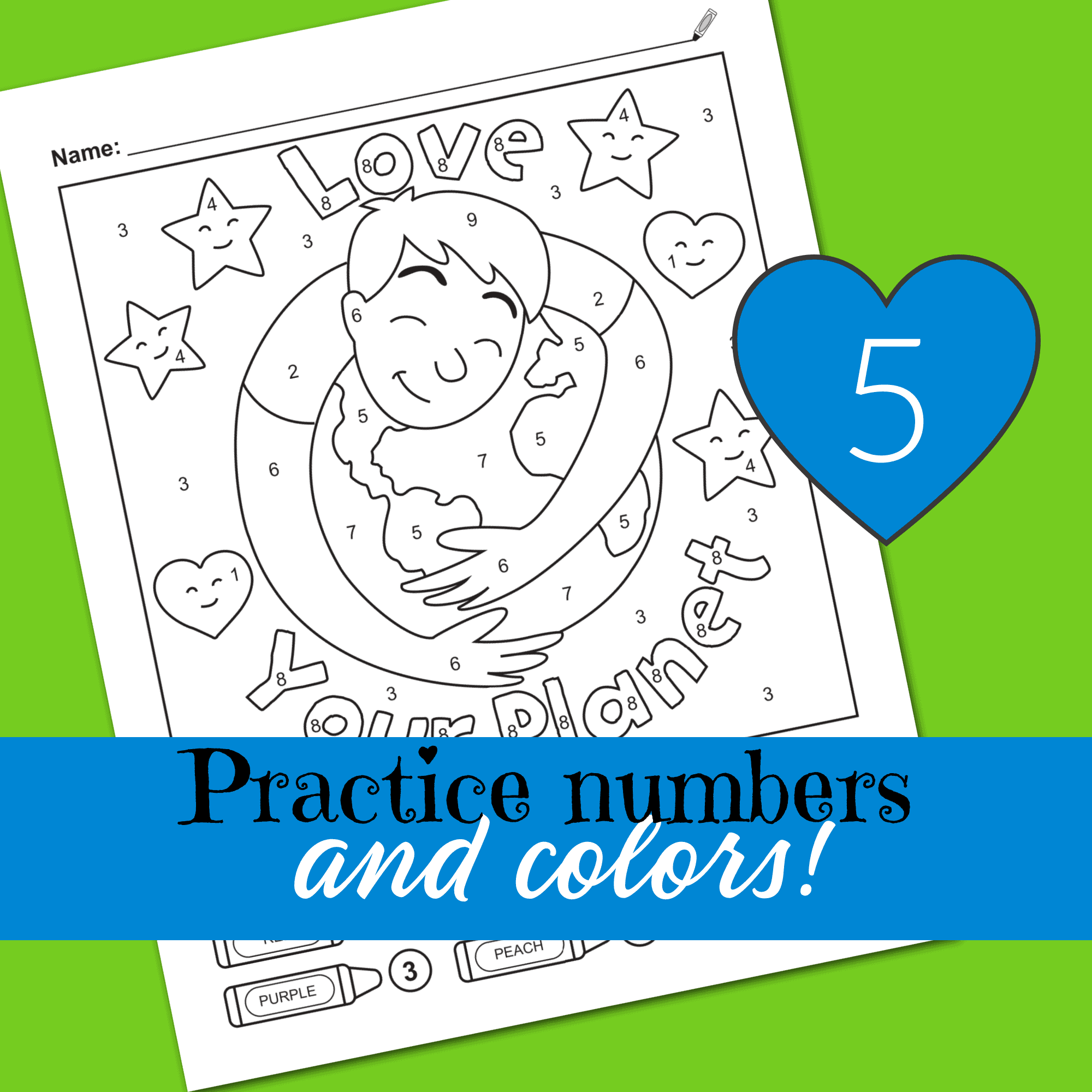 Plus, because they're printable, y0u can use them again and again – at home, in your homeschool or in the classroom, too.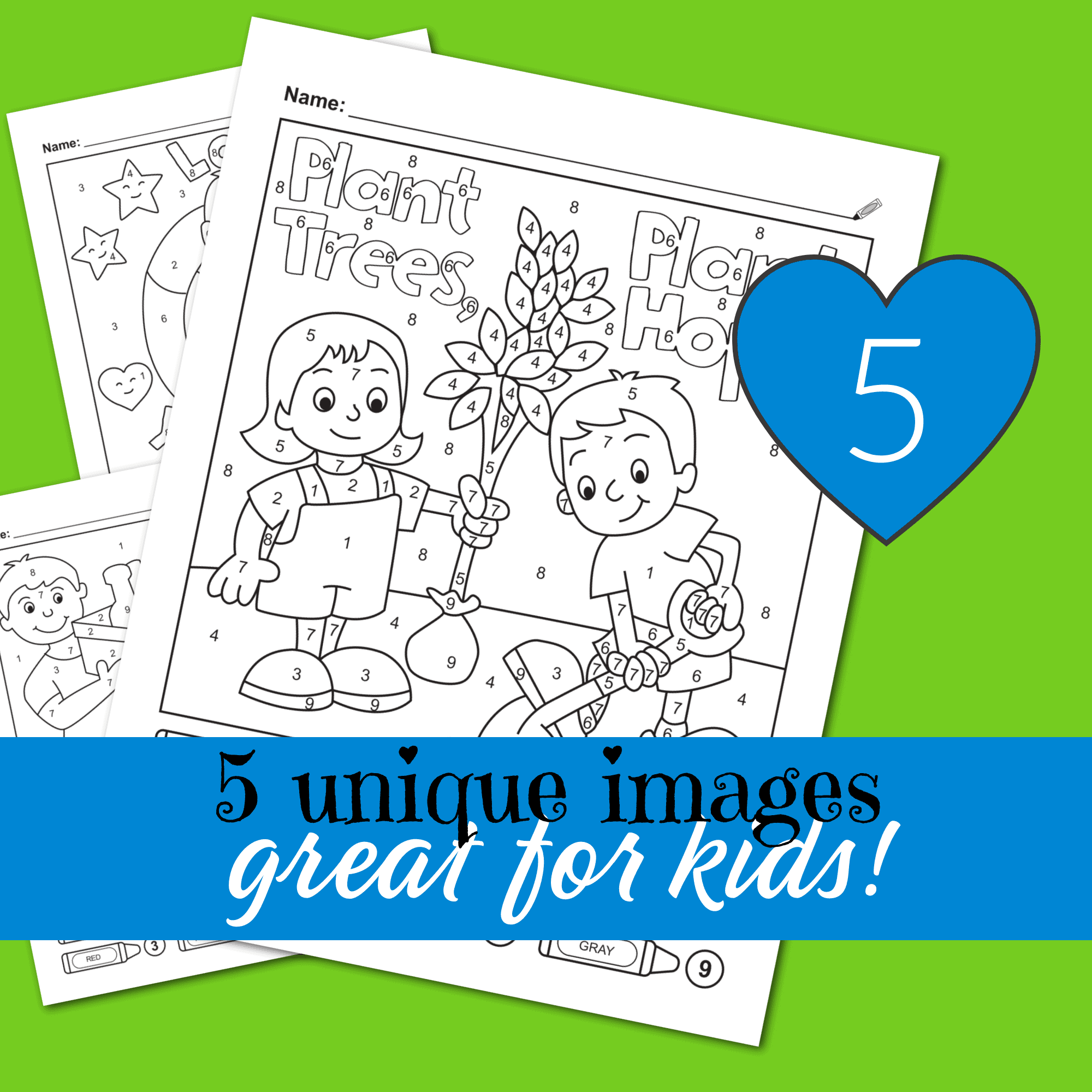 The images and messages will encourage kids to think about positive habits that they can adopt that will have a big impact over time.
I think a lot about the issues that I will someday leave behind and my kids will have to deal with. I want to do whatever I can in my lifetime to ensure that the burden doesn't get passed down to them.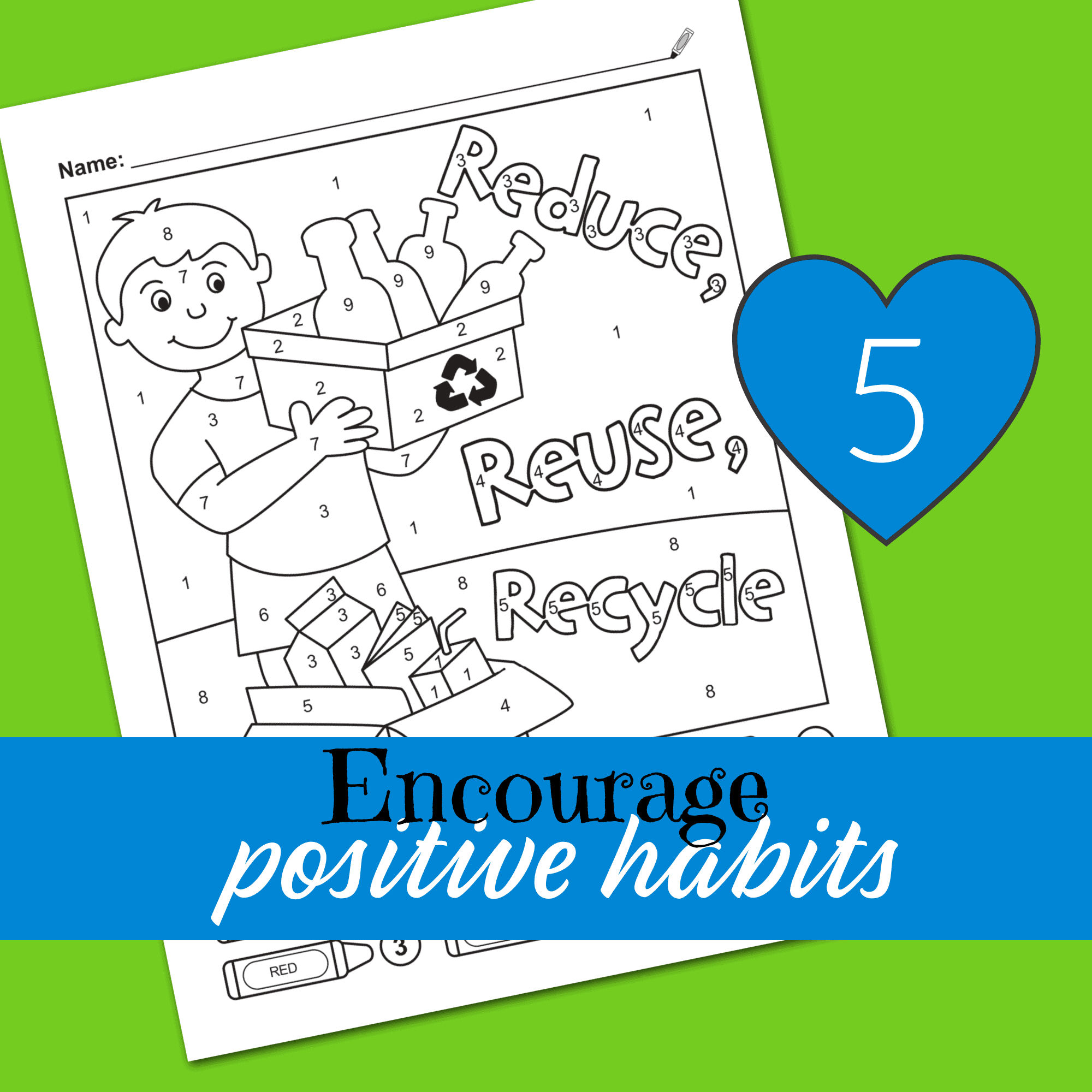 I love this set of coloring pages and think they are such a positive way to teach the concepts of Earth Day. These coloring pages are available in my shop for just $3.00 for all five.
More Earth Day Posts:
I have quite a few Earth Day posts here that you can also use. Check these out:
*****
I hope this gives you some inspiration and fun materials for teaching Earth Day this year! Come back for some great Easter content, too. Don't forget to check out the whole set here.
Have a fabulous day,
E