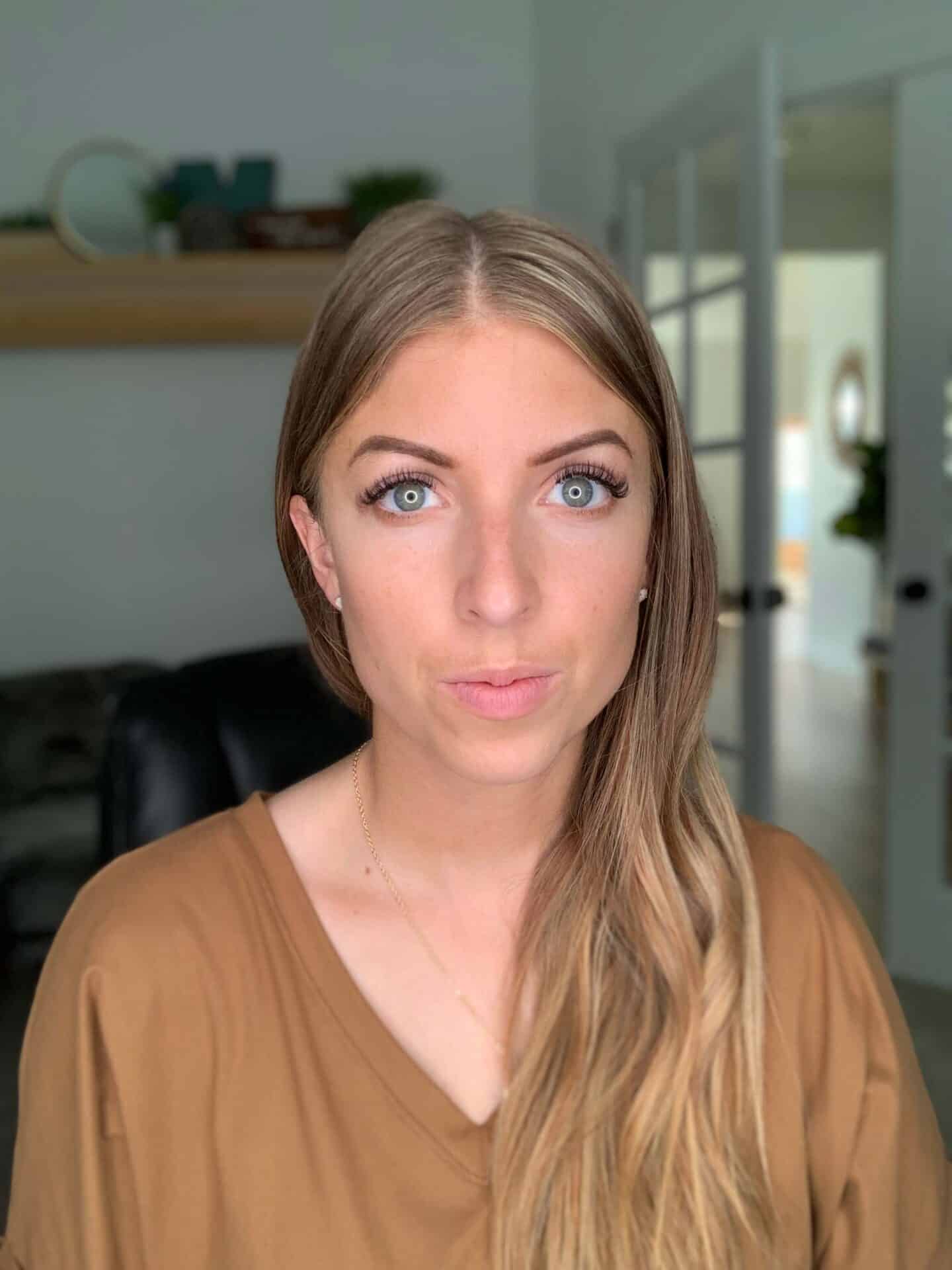 Many years ago, I worked as a professional makeup artist and did a bunch of weddings, special events, and even some runway shows. It was a blast, but one thing I heard over and over again was, "How do I make my eyes look bigger?"
While everyone's eyes are beautiful – and they were always my favorite part of doing someone's makeup – very few people are born with eyes so large, they don't wish they were bigger (and ironically, those people always said they wanted hooded eyes – ha!).
Luckily, there are makeup techniques that can create the appearance of larger eyes. So, our friend, Annie, is back today with another one of her awesome makeup tutorials and she's going to walk us through some ways to make your eyes appear larger. Let's start by talking about what makeup she's using, so you can replicate this look at home:
Makeup That Makes Your Eyes Look Bigger: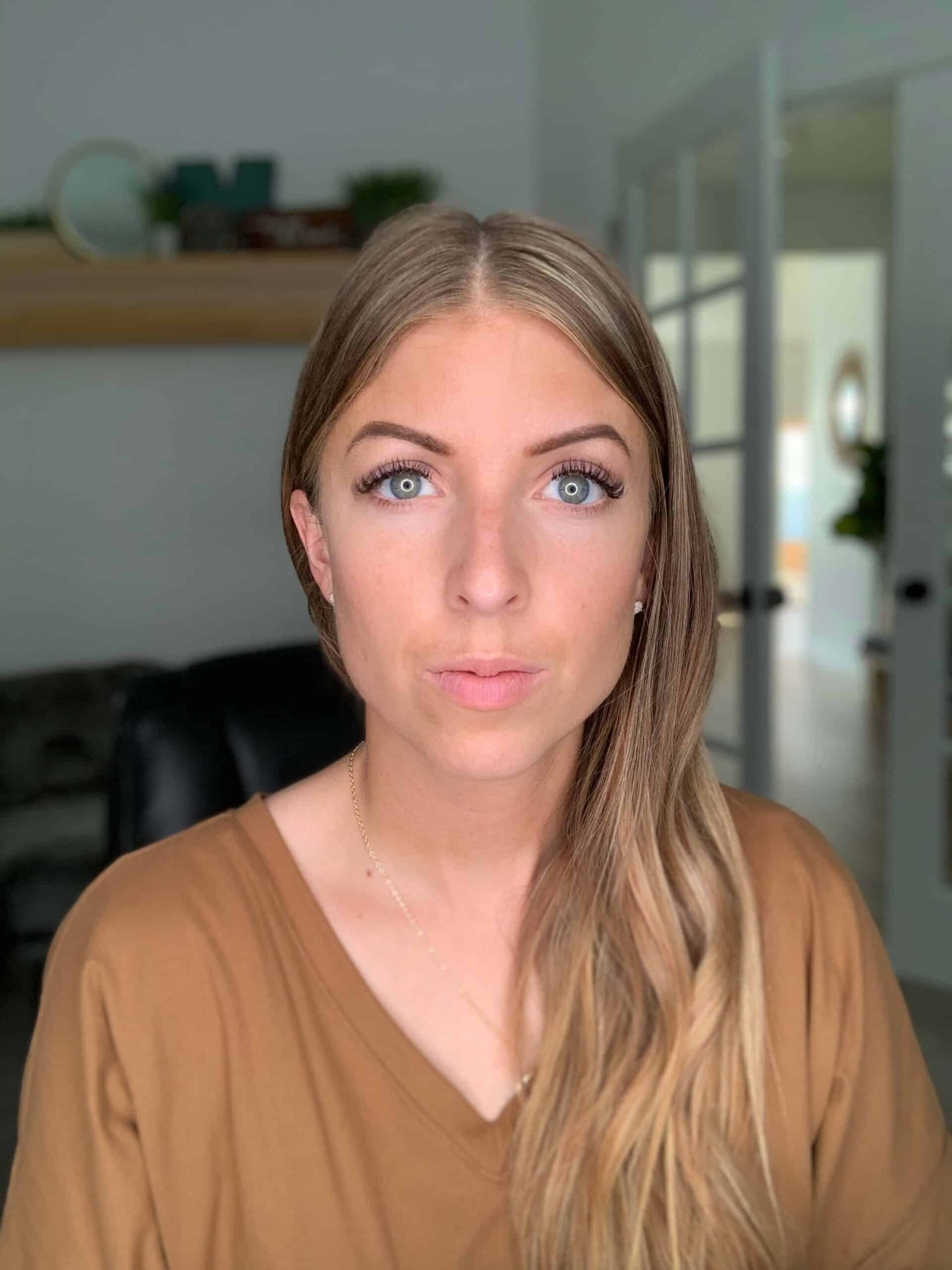 The makeup you'll need includes a range of eyeshadow, eyeshadow brushes, your choice of eyeliner and mascara to finish the look. And, don't forget those brows – even if you just brush them – they really do frame the eyes.
The makeup Annie is using is highly pigmented and long-wearing. I've used it myself and really love it. Annie can help color match you to get started, if you're interested, and you can
follow her on Instagram
where she shares tons of makeup (and life) tips, tricks and hacks. Even her recipes are bomb-diggity. Find her
here
.
You may already have what you need at home and it's just a matter of learning to apply them in a way that enlarges the eyes. It can be difficult to get the color combination and placement correct. I see a lot of eye makeup that is beautiful, even well done, but it doesn't do anything to accentuate the shape, so I love that Annie is going to walk us through how to actually make eyes look bigger.
Tutorial: How To Make Your Eyes Look Bigger
Alright, who's ready to do this? In Annie's photos, you'll see examples of what you should do and also some of what happens when you do it the most common way. Annie explains some of these tips in the video or scroll down to see all of the pictures, tips and explanation. Here we go!
Tip 1: Your color map should go light to dark to light again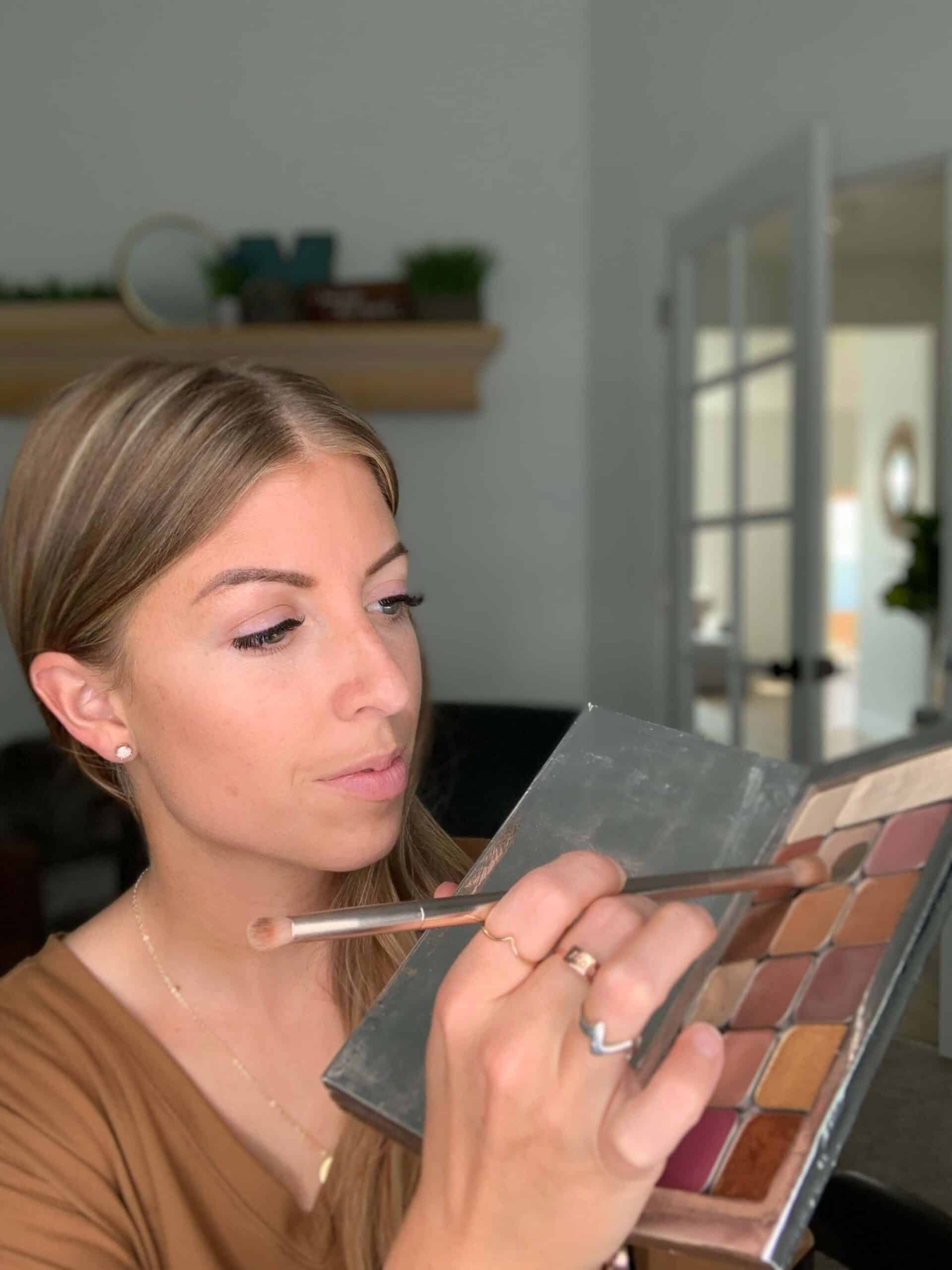 When planning your colors, you want the colors to start light in the corner of the eye and stay light over the lid. You can use a shimmery nude color to pick up light on the inner corner of the eye and then fade into a light/medium color across the lid. Nothing too dark on the lid or it'll make eyes heavy. Then, your darkest color in the crease moving from the middle part of the eye and outward. Creating a cat-eye shape with the crease color can also help draw the eyes out. Then, your lighter color along the brow line and blending down into the contour.
Some people use the same color on inner corner and brow. Personally, I'll use a color with some shimmer on the inner corner of the eyes as this can help catch light and makes your eyes sparkle. Then, I use a matte color along the brow. I don't like it when light catches the brow line – especially in pictures – so I prefer matte there. Find what works best for you and what you like.
Annie also talks about how you don't want to deposit the darker color on the outer edges of the eye going down – because it actually draws the eyes visually down and gives them a sad look as opposed to a lifted, bigger look.
Why this works:
By placing lighter colors on the inner corner, lid and brow, you create contrast with the crease color, you brighten and lift the eyes, and you create the illusion of bigger eyes. Voila!
Tip 2: For hooded eyes, create your own crease
Most often, the people that think their eyes are too small actually have the hooded eye shape. This means the upper portion of your eyelid overlaps, or partially overlaps, over the lower portion. This gives you those gorgeous, almond shaped bedroom eyes that so many people wish they had (perfect for cat eye makeup!), but it also means that if you put makeup in the crease – it's all going to be hidden once you relax your eyes, like this:
Why this works:
So, for hooded eyes, especially, you're going to apply the crease color higher than your real crease, creating the illusion of the crease being higher. The visual effect is a more lifted, larger eye.
Tip 3: Place brow highlight strategically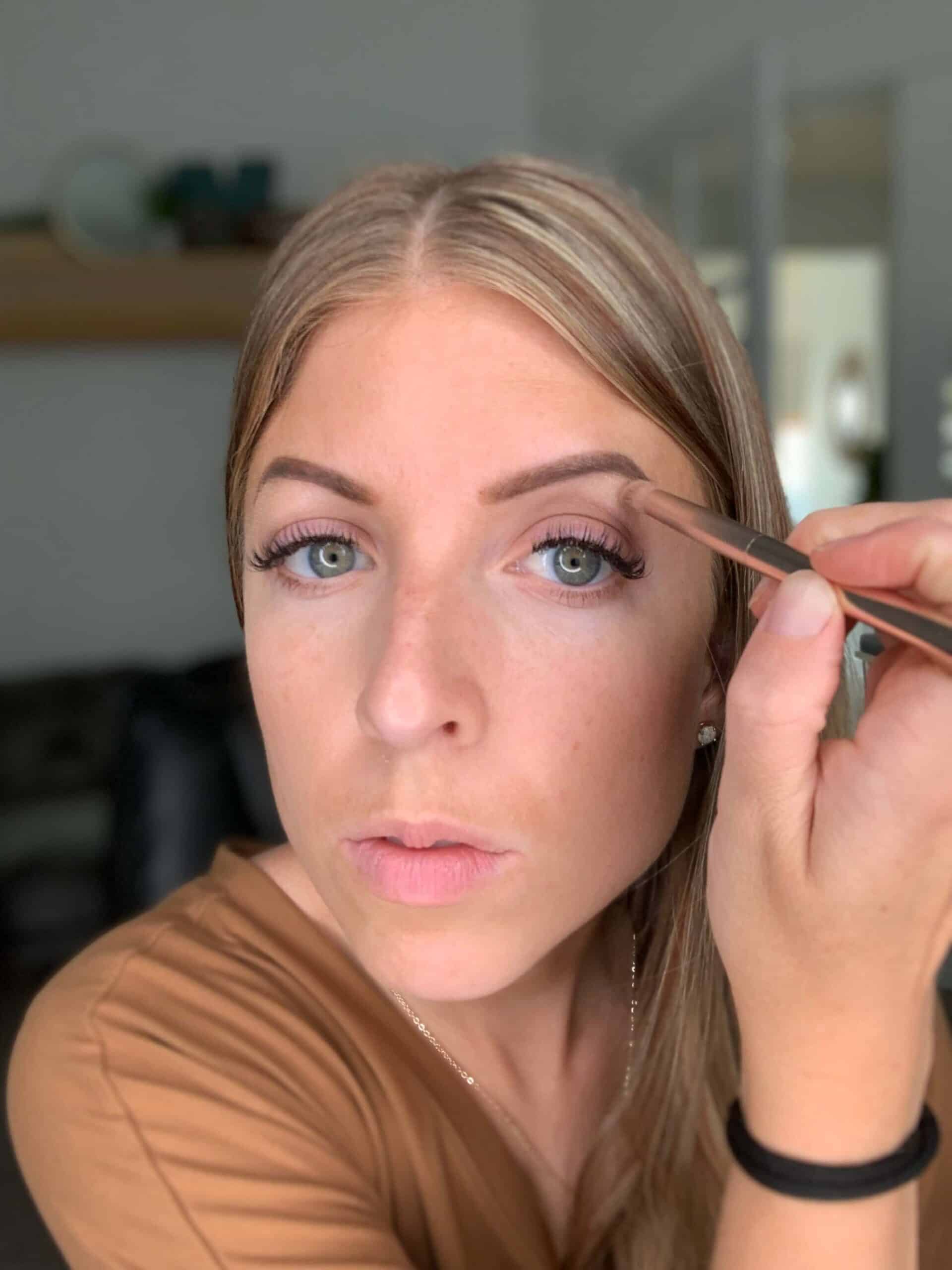 Instead of using a brow highlight shade allllll over your upper eyelid and/or brow line, use it just barely beneath the brow. Keep it tight against your brow and let your "fake" crease enhance your eye!
Why this works:
If you put that light shade all over that area, it makes it look puffy, and therefore closes your eye further.
On this side, Annie puts it all over and you can see how it starts to drown out the crease work: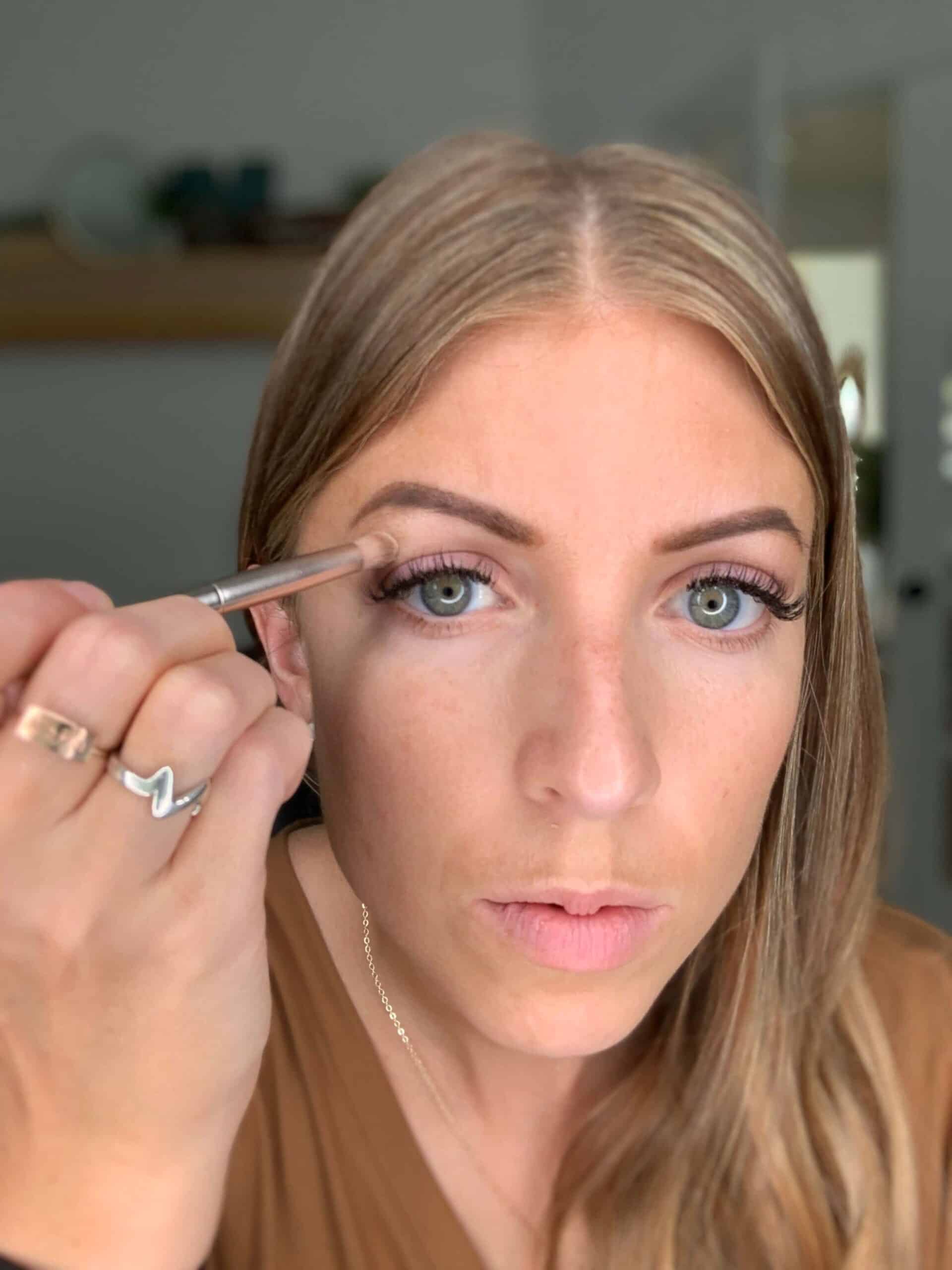 Tip 4: Use eyeshadow on the lower lash line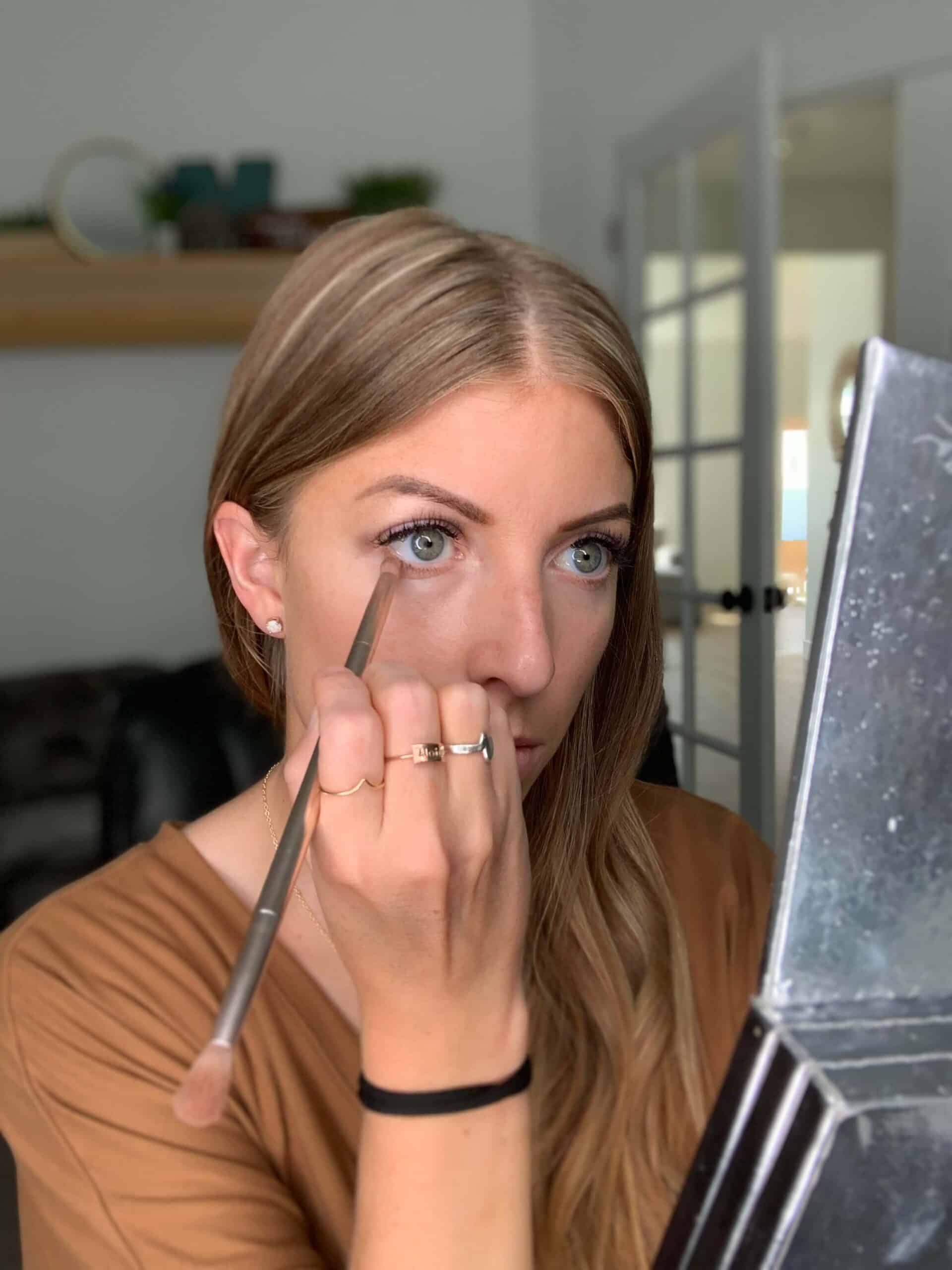 To warm up the eyes even further, place a warm shade of eyeshadow under your lower lash line to make those eyes pop! Stop the color about 3/4 of the way to the inner corner of the eye. If you feel you start to get raccoon, use a q-tip to remove some of the undereye eyeshadow until it looks more like eyeliner.
Why this works:
This creates the illusion that your eye extends lower than it actually does by creating a new line. This is a similar effect to eyeliner, so long as you don't go all the way to the inner corner.
Tip 5: Don't judge it until the mascara is on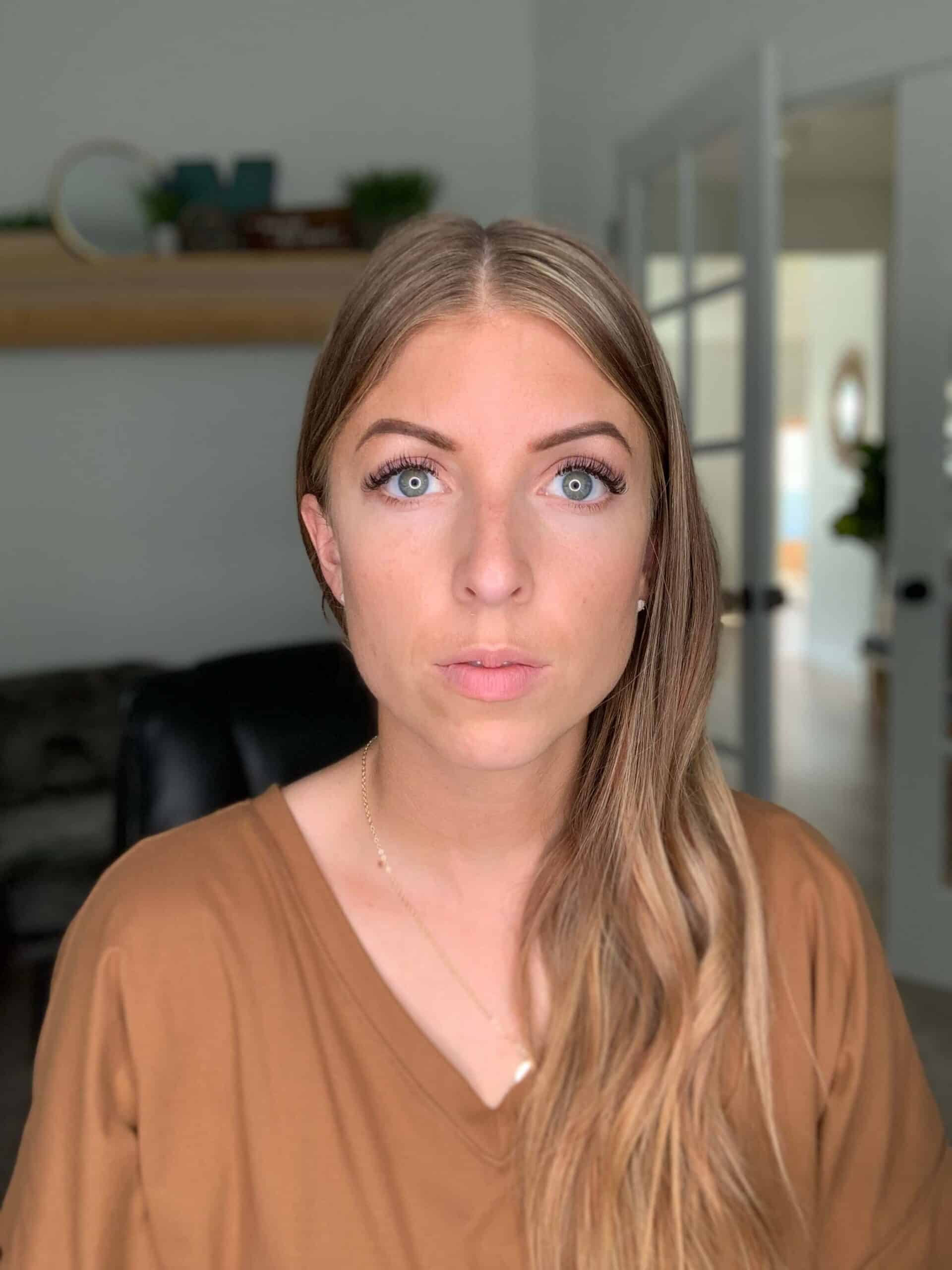 Applying mascara can be transformative for how your eyeshadow looks. Wait until you've added a couple coats of your favorite mascara to upper and lower lashes before making any final decisions about what you think. You can always blend more or lighten crease and undereye colors after.
Why this works:
Mascara lengthens and darkens the eyelashes, which will create contrast, as well as cover up, some of that beautiful eyeshadow work. Plus, long, gorgeous eyelashes really get people's attention, so they'll be looking at those lashes, rather than just your eyeshadow. This will make the eyeshadow appear less bold and noticeable.
******
What do you think? Have you tried any of these tips? If you love learning about makeup application, you have to check out my list of my favorite makeup books – including the book that started it all for me and was my bible while doing professional makeup.
If you're looking for more makeup tutorials, we've got you covered. You might also like these:
Have a fabulous day,
E