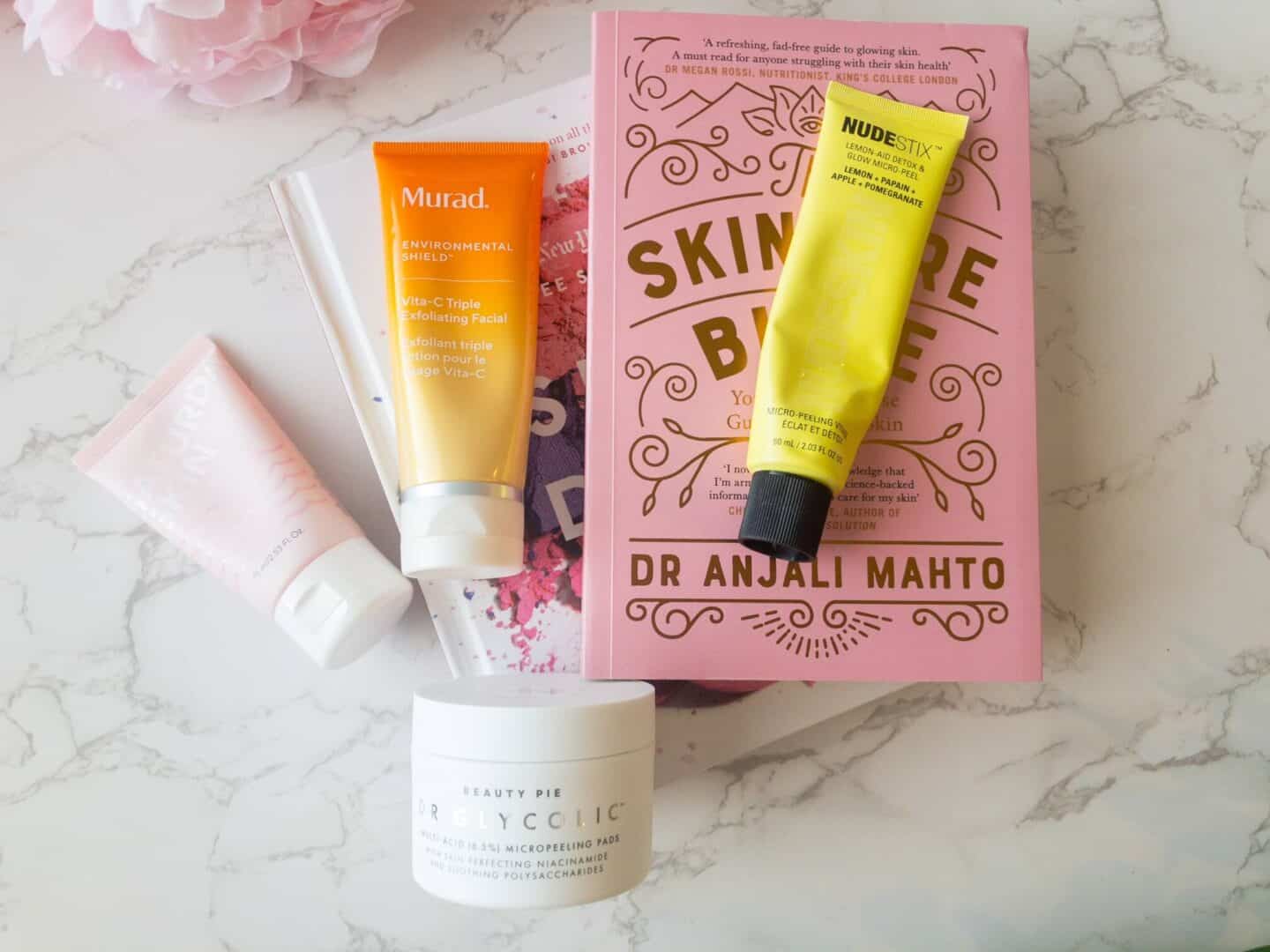 When I was younger, I remember feeling like I really didn't see the point to exfoliating. I could go weeks (months?) without really exfoliating my skin. Ahhh, it was a simpler time. But, as the years have passed, I have learned two things :how absolutely essential exfoliating is to maintaining a healthy complexion and how difficult it can be to find great exfoliators.
If an exfoliator is too abrasive, you can actually damage your skin and if the exfoliators are not good enough, you're basically using a face wash.
This past year I have tried more exfoliators than any other type of skin care, partly because I'm getting older and I want to give dull skin and fine lines the fight of their life – and also because brands have been sending me a lot of exfoliators (#truth).
I feel like this gives me an unusual and extensive knowledge of exfoliators that are great for aging, sensitive skin and wanted to share 5 of the ones that actually move the needle (or help move away the needles, if you know what I mean) to give you age-defying, baby soft skin, without damage or dryness.
5 Best Face Exfoliators for Baby Soft Skin:
When it comes to skin care, I am really picky. I have super sensitive skin that is prone to inflammation and also breakouts. It makes it a mixed bag, but these exfoliators are up to the challenge, I assure you. I feel pretty confident in this selection, but your skin is not my skin. Do not hesitate to return a product that does not work work for you, but also, sometimes it takes using a product for awhile to see what it can really do (especially if it's gentle). While none of these brands sponsored this post, these are affiliate links, which means that I am recommending them because I use and love them and I'll receive a small commission at no cost to you if you want to try them through my links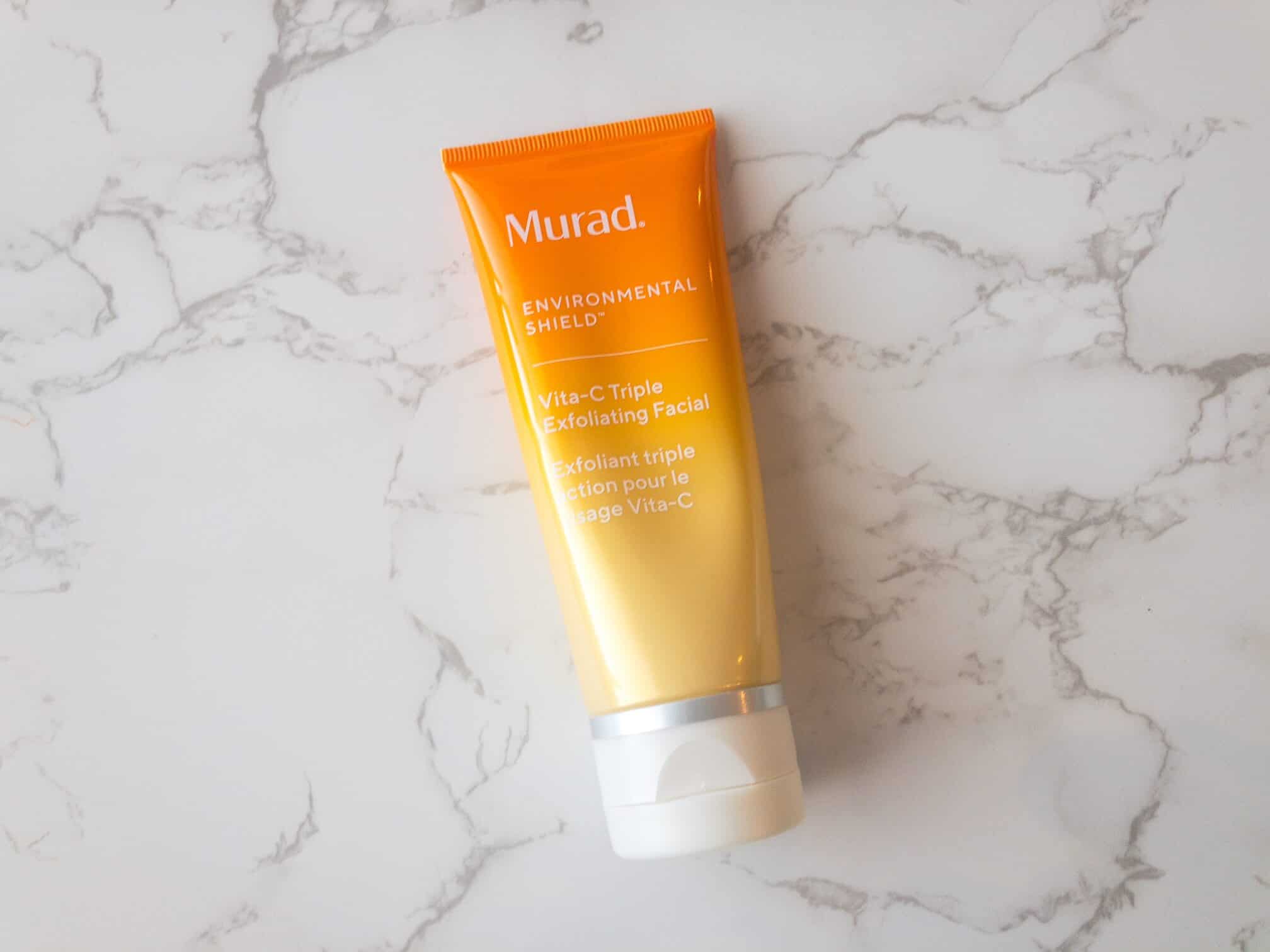 Wooooo daddy, this one is so good! I usually do a mask a week, on Sundays, but this one has me masking 2 or more times a week, because I am obsessed! Murad makes lofty claims that this gives you microdermabrasion results at home – which instantly made me hesitant, because that's some serious exfoliation claims.
But, wow! I love this one! You rub it on like a mask – and it's definitely a thick, abrasive paste, and then you leave it on for 10-15 minutes to work its magic. When you wash it off, skin looks refreshed, exfoliated and hydrated. The Vitamin C also helps with evening skin tone and reversing hyperpigmentation and melasma. You can read more about my favorite Vitamin C products here.
I really love this one and I'll be ordering more when this tube is gone. 10/10 would recommend.
Okay, I was skeptical when this showed up on my doorstep, because I had really only thought of NudeStix as a makeup brand. But, they have entered the skin care game and they want you to know that they ain't playin'!
I really loved this lemony exfoliator for a couple of reasons. First, it works! You just rub it around your face, thinking that this possibly can't be working and then voila! Rejuvenated skin with a lemon fresh scent. Second, it's FAST! Just 2-3 minutes is all it takes! I just use it in the shower while my conditioner is setting. It adds almost nothing to my get-ready time, perfect for the busy woman on the go.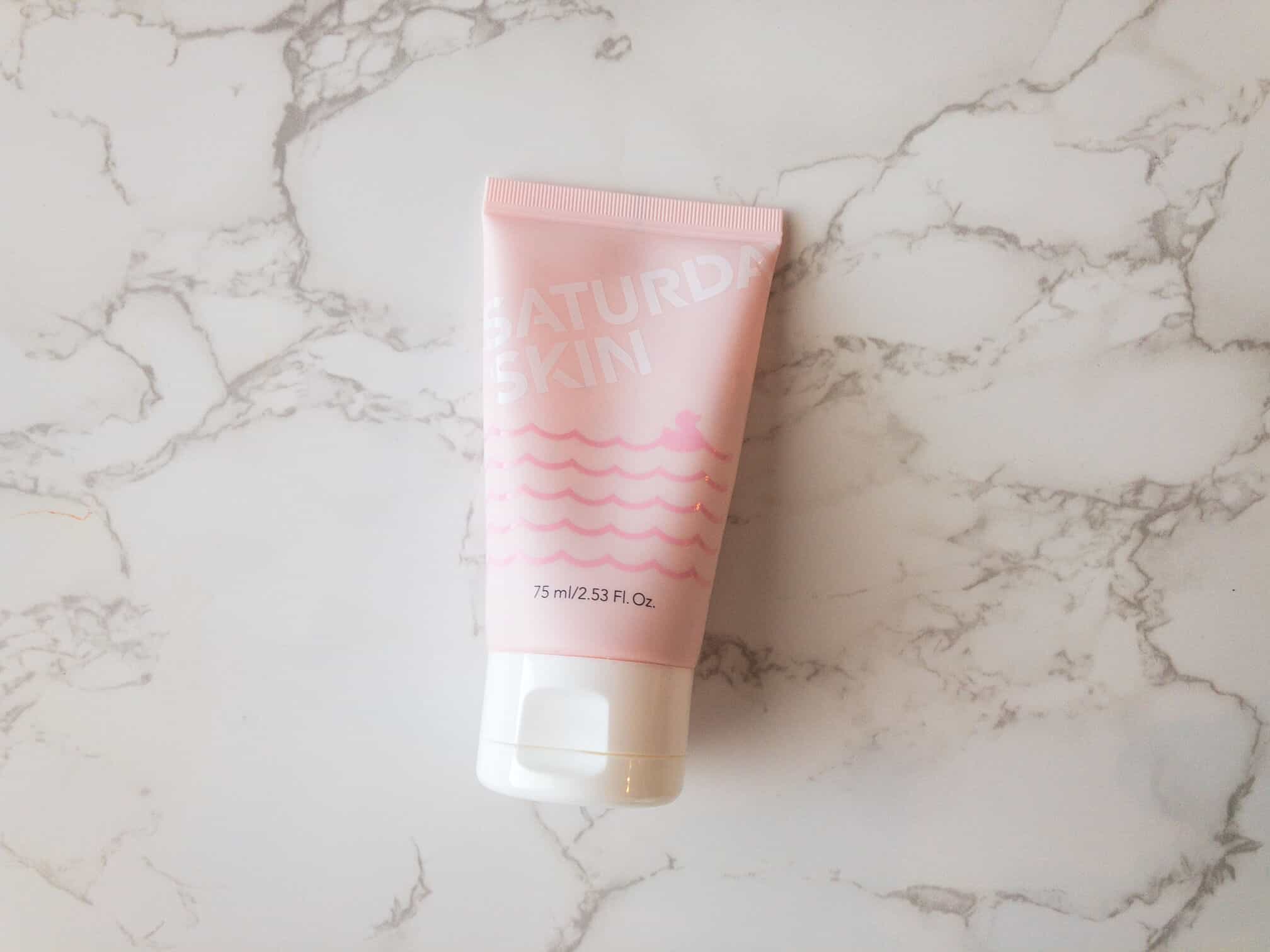 I think I got this one in a beauty box, if I remember correctly. Either way, it ended up in the "keep" pile for being a really gentle, but effective, exfoliator.
This is like your favorite St. Ives apricot face scrub all grown up, with a finer milled exfoliator and a soft pink color that won't clash with your shower decor.
Plus, it's a generous size, too. I've been using this one for awhile and it still has a lot of product left.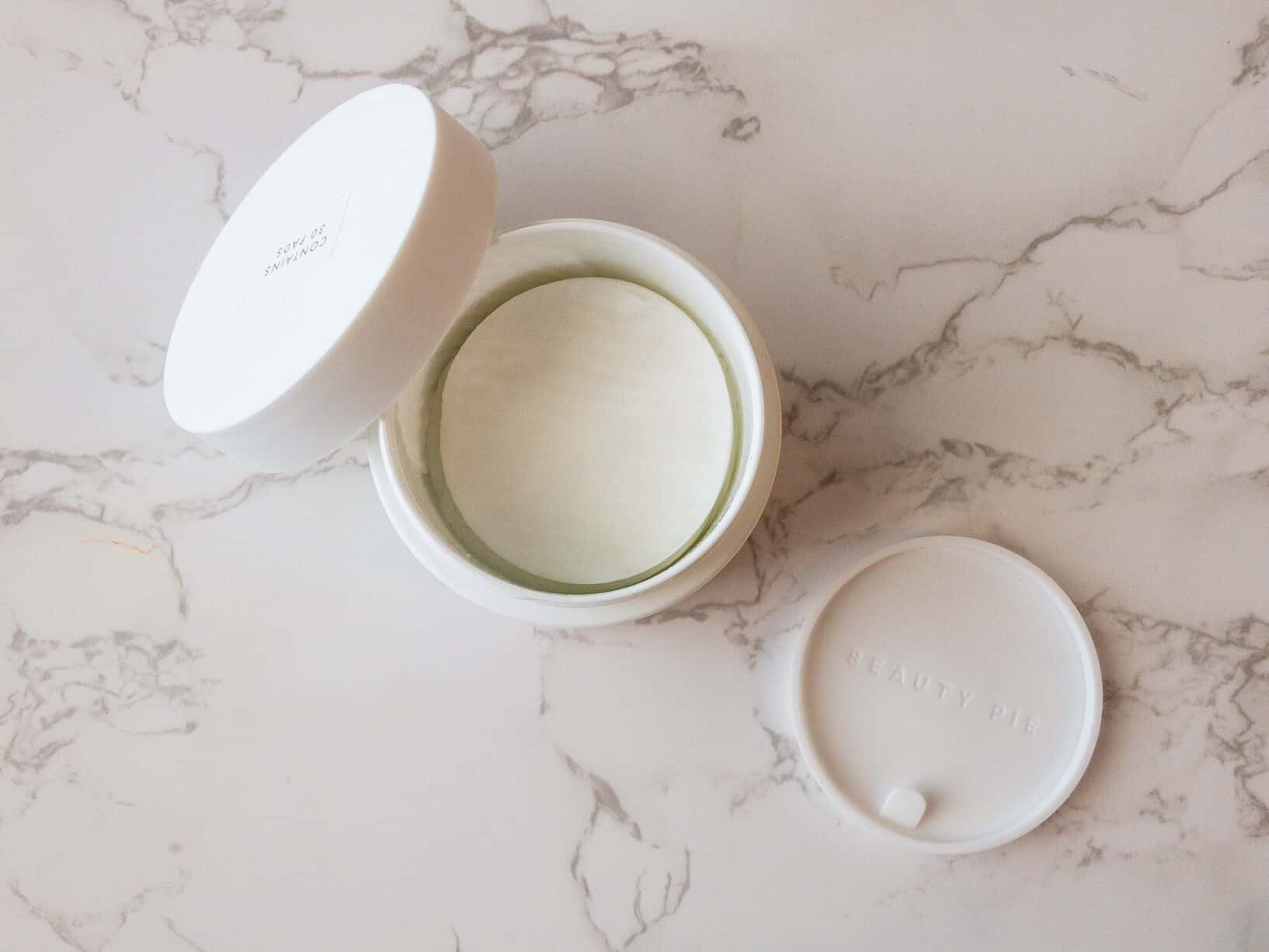 I really should do an entire post on glycolic pads, because they are one of my FAVORITE ways to exfoliate and I have tried A LOT of them! The beauty of these pads is that you swipe them all over your face and neck and then give it a couple of minutes to work their wizardry on your skin. If the one you have includes a deactivator, you do that next and then proceed with your skin care or makeup.
If it doesn't, I like to use them in the morning and use my daily moisturizer and eye cream as the deactivators. These offer you a noticeable change in your skin in the least possible amount of time! They are awesome! It's like the busy gal's facial. When I regularly use these in the morning, I really start to see a more even skin texture, skin tone, smaller pores and reduce fine lines.
I am currently loving on the Beauty Pie ones and they are super affordable, too, if you're in the club. If you'd like to try Beauty Pie, get your first month of membership free with my referral code. Then, you pay for the product, which is only $10 or something crazy. Good deal.
Also, check out more of my Beauty Pie product reviews here.
5. Lancome Essence:
Oh yeah, baby, saving the best for last. I added this at the last minute. I had already taken the photos for this post when it came in the mail, but I very quickly realized I HAD to include it in this post! This is called an essence, but you use it like a toner. Rub it all over on a cotton swab or reusable pad and let it air dry for a couple of minutes. This one is PACKED with the good stuff: glycolic acids for exfoliating, Vitamin C for evening out skin tone, salicylic acid for preventing breakouts, sunflower and grapeseed oils for hydrating and much more!
This essence is seriously like 3 or 4 products in one. If you're short on time or just aren't down with a 12-step skin care routine, buy this essence. If you need acne-fighting and exfoliating, buy this essence. If you hate products that dry out your skin, buy this essence. If you want to see results with your skin care, you get the idea – buy this essence!
It's so good it's quickly moved up the ranks of products I can't live without.
*****
What do you think? Do you regularly exfoliate? What are your faves?
I feel like I finally appreciate the importance of really good skin exfoliators and I am so glad I have been able to try so many and find my favorites.
If you try any of these, I'd love to hear what you think!
Have a fabulous day,
E