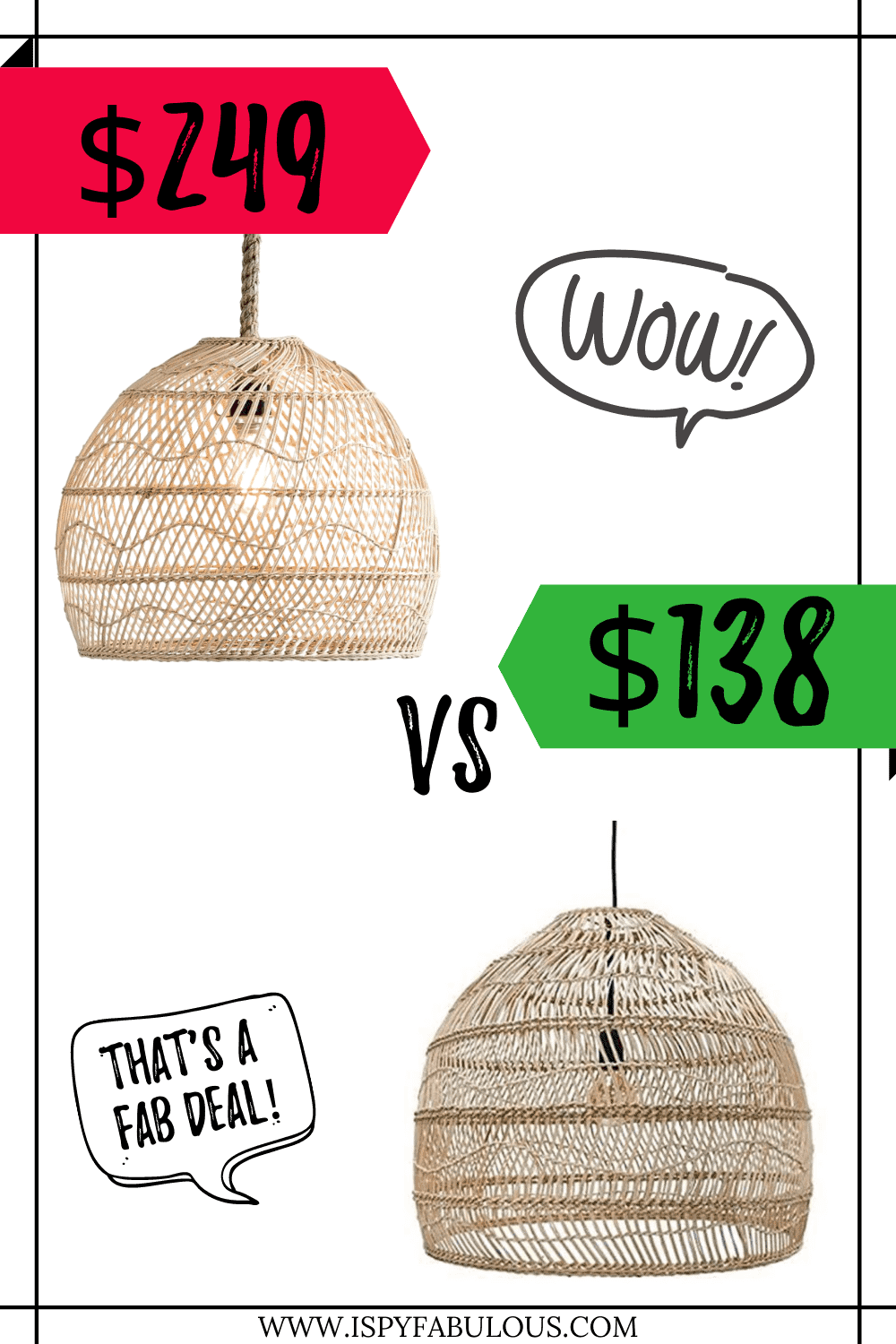 Rattan is everywhere and I am HERE. FOR. IT. The bamboo/rattan trend adds much needed warmth to spaces, especially if you've gone monochromatic or consistently cool in tone.
There is just something about rattan that screams laid-back beach vibes, but also with a refined, sophisticated edge. It's both trendy and timeless.
That's why when a good friend asked me what kind of pendant lights she should put in her newly remodeled kitchen, it took me all of two seconds to say: RATTAN!
So, we began the hunt for the perfect rattan/bamboo pendant light and then we found it. You've probably stumbled on this one, too, because she is perfection: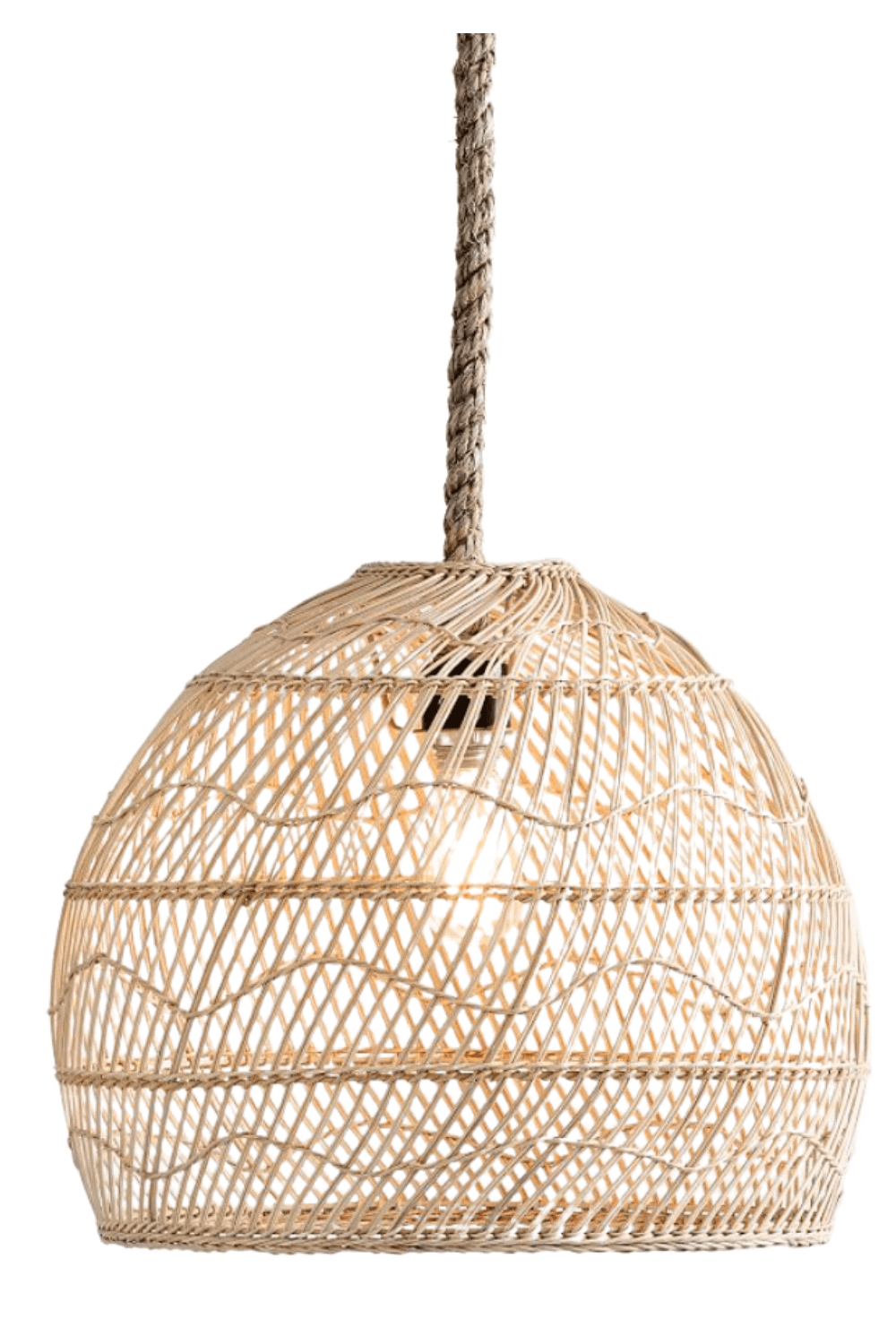 Yup, there she is in all her glory. She's so beautiful, I could just rip the current lights out of their sockets and install these gorgeous rattan pendant lights instead.
They are large, without being overwhelming, unique, without being over the top, and warm, without getting heavy.
They are… just… perfect. Well, except for one thing: they're $250 a pop. It's not a terrible price, if you can manage, but multiply that by 2 or even 3 depending on the amount of space you have. That makes it a little steeper.
What if you could get the same look… for less? Well, waddya know, I happened to find it: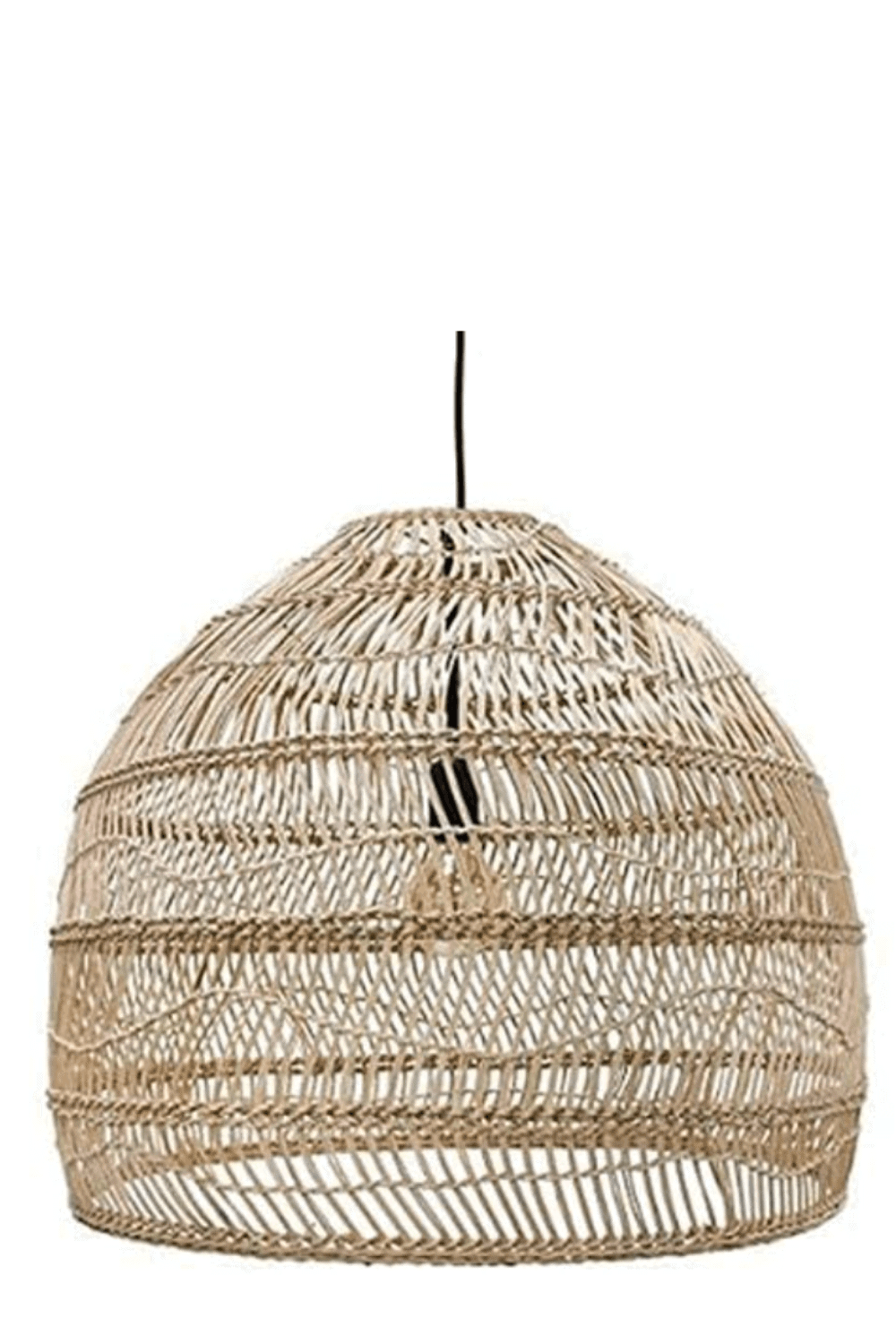 Did you just do a double-take? I sure did. This is a good one, friends. I really love stumbling on such a deal, because it just goes to show that you can find what you want for the price you can afford (well, most of the time). Of course, nothing is free, so if your budget is zero then these won't work, either.
But, at time posting, they were almost HALF the price of the Pottery Barn lights and look almost identical!
Size-wise these are very close as well. The Pottery Barn pendant lights ring in at 18.5 inches wide, while these are a bit under at 16 inches wide.
This may actually be a plus for you if you either want to hang three or you have a slightly smaller island or space to work with. Not everybody wants such large lights.
And, the reality is, that 2 inch difference will hardly be noticeable, because all people will see is your super gorgeous rattan pendant lights.
How To Style Rattan/Bamboo Pendant Lights:
Something I love about this bamboo look is just how easy it is to style. You can really put them in any space. Have an all black kitchen? Rattan adds softness and warmth. Have an all white kitchen? Rattan will give it a little bit of a beachy vibe and help break up the monochromatic style without throwing in a new color. Have a green or blue kitchen? Well, everything looks good with rattan.
Or, style them over a dining table, an outdoor table, or even in a bedroom as a chandelier! I imagine one of these would even look spectacular in a kid's room or nursery!
Here are some pics to get you dreaming up ways you can use rattan pendant lights in your home: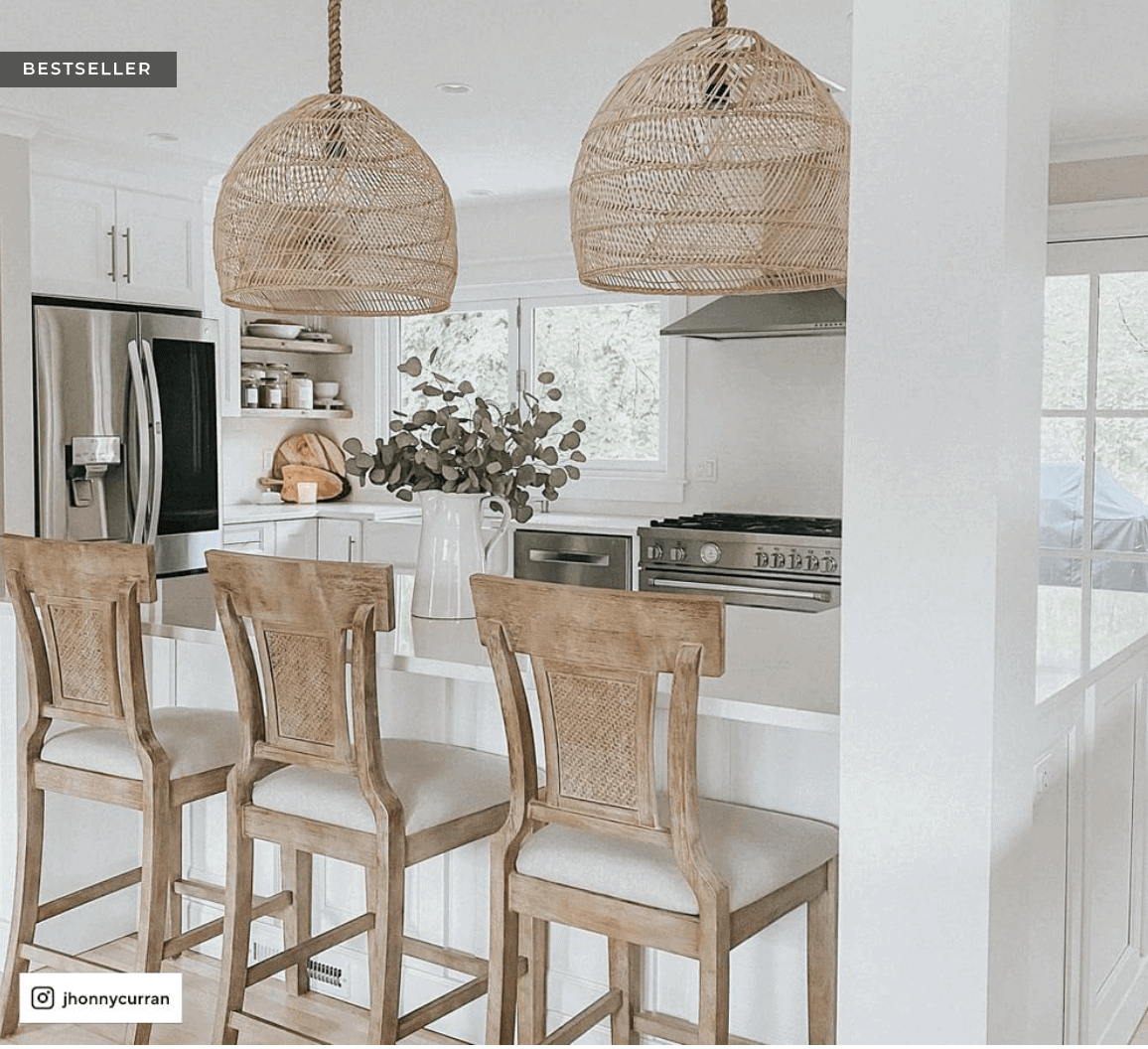 *****
Feeling inspired? I absolutely love the rattan trend and not just with lights! If you love the Serena & Lily rattan pendant look – I wrote a post on that with a killer lookalike, too.
Or, for more incredible deals where you can score the look for less, check out these posts:
Have a fabulous day,
E