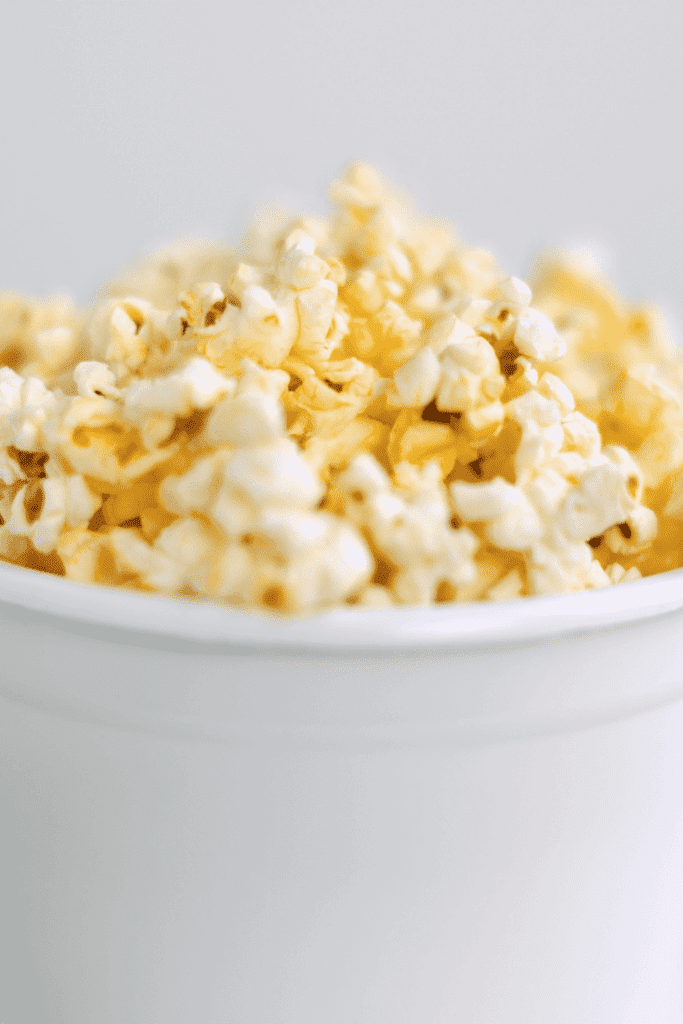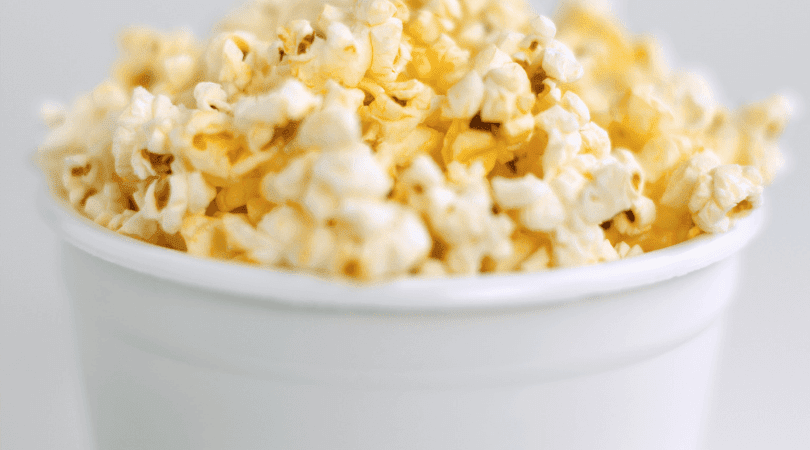 Summertime….and that means warmer temps and swimsuit season. Am I the only person filled with dread when it's time to go swimsuit shopping?
I certainly feel better about it when I've been taking care of myself, eating right, and working out.
That's why I am sharing my top tips for the easiest grab 'n go snacks that we should all have on hand for when hunger strikes.
Because, let's face it, when you're busy, you'll grab the easiest thing to snack on – so might as well make it a healthy snack.
I seriously love this stuff. Has a slightly buttery taste and is always nice and fluffy. Super affordable, 100 calorie bags, and 30 bags are under $15.
There's also a ton of different flavors, too, so you can mix it up.
I first found this stuff in a Starbucks. My daughter and I would share a bag instead of grabbing something sugary.
But, they can add up in price that way, so I found them online and couldn't believe how much more affordable they are.
Hippeas are good for you, too, made from organic chickpea puffs. they are USDA Certified Organic, Certified Gluten-Free, Vegan, Non-GMO, and Kosher. HIPPEAS contain No Peanuts, Tree Nuts or Soy and have 3 grams of fiber and 4 grams of protein per 1-ounce serving.
Similar idea, but made from sweet potatoes. These are an excellent source of fiber and protein. Also, Spudsy Sweet Potato Puffs are Certified Vegan, Kosher and packed with superfoods! All of the ingredients are Plant-based and tasty!
Muy delicioso! I'm not even a jerky fan, but this turkey jerky is good.
Field Trip jerky is also Gluten Free, Soy Free and Dairy Free, with no artificial flavors.
Plus, it's low fat, nitrate and nitrite free with no added MSG or preservatives. #YUM
Want a little chocolatey goodness, but in a healthy snack? Your wish is my command!
I Heart Keenwah chocolate puffs are certified gluten free, vegan, kosher, and non-gmo. They have 3 grams of plant based protein and only 140 calories. Plus, they use fair trade, organic dark chocolate.
Winning.
Eat your heart out by going here.
I am not usually a fan of bars for food. I've tried many over the years and it's just not for me.
These ones I will eat, though. What is on the wrapper is what is in the bar. That's it. No fillers. No additives. Also, no added sugar, gluten, dairy, soy, flavors, preservatives, or anything else.
It's a no surprise snack. Try it here.
Another Starbucks find. My kids have loved these since they were toddlers. Just fruit. That's it. Around 100 calories and a great source of fiber.
Kids love them. They're a heck of a lot healthier than a lot of other fruit bars – and less messy than actual fruit if you're in the car and on the go.
Another easy snack, made from bananas and chocolate. There are other flavors, too, and all of them are certified organic, non-gmo, gluten free, vegan and kosher.
Great source of vitamin C and potassium!

I love mixed nuts, but some are very high calorie. This heart healthy mix is a great combination of nuts that taste great.
Each pack contains peanuts, almonds, pistachios, pecans and walnuts, all suggested to reduce the risk of heart disease, when combined with a diet low in fat and cholesterol.
10. Greek Yogurt
I'm a huge fan of Greek yogurt. Chobani is always a good bet, but I also really like the Trader Joe's flavored Greek yogurt, too.
Just look at how much added sugar there is or go with no sugar at all. Some add the fake sweeteners, which I also try to avoid. You can always buy a plain variety and put some granola or fresh fruit on top.
Find one that you like and stick with it. It's a healthy, easy snack.
11. String Cheese
I'll be honest, I probably wouldn't buy yogurt or string cheese on Amazon, but I wanted to give you an example of what to look for in the store.
String cheese is such an easy snack that can really give you some protein and energy when you need it. I always have string cheese in the fridge
and grab them often on my way out the door.
I can remember when my older brother started doing really intense workouts and eating tuna.
He completely reshaped his whole body and has maintained it for over a decade. Pretty amazing.
We all teased him about the tuna back then, but he got the last laugh.
This makes it easy to eat your tuna while you're on the go.
I got these in a snack box I used to get and was wowed. I don't even really like coconut by itself and these were so good! Such a light, easy, sweet snack.
And, if you're coconut shy like me – you might even like them, too.
These are a family recipe using just three ingredients, and 100% Thai coconuts. They are gluten-free, dairy-free, non-gmo, soy-free, preservative-free, and are a good source of fiber. Yes.
Hey, sometimes you just want to eat something healthy but not feel like you are eating something healthy.
Does that make sense? These are an indulgent healthy snack.
Non-gmo, gluten fere, healthy and delicious.
We always keep these in the house. The kids love them; we love them.
If you're near a Costco, they usually carry them, too.
Nature's Bakery uses stone ground whole wheat in these fig bars, which taste much less healthy than they are.
The first time my daughter had dried pineapple, I was shocked. She loved it. She can be pretty picky, so whenever we find things that walk that line of easy, healthy, and she likes it – we stock up.
In fact, that love for dried pineapple saved us while traveling and she wouldn't touch any of her food at the hotel.
Fed is best, people. Fed is best.
Listen, people get cray cray over their plantain chips. There are a lot of brands out there and this is ust one of them.
Tons of amazing reviews on Amazon and are actually manufactured by Amazon, too. Pretty cool.
Popchips are a great alternative to chips, with fewer calories, zero trans or saturated fats, and non-GMO certified.
There are a lot of flavor options, too, so you can find a great alternative to your favorite chip of choice.
19. Pro-Snax Pre-Cut Fresh Fruit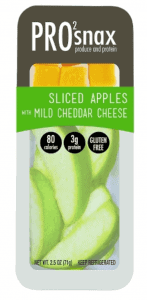 Pro-Snax has a line of pre-cut fruit and snack trays. Healthy, easy ways to stay nourished while you hustle.
Of course, you could always just use fresh fruit, too, but the pre-cut varieties are less messy. Look for Pro-Snax or other versions at your local Target or grocery store.
The cult favorite, ready to drink protein shake. I've heard rumors that when mixed with iced coffee, it tastes like a mocha.
I feel like that's good enough reason to give this one a go, don't you think?
****
If you have a few more minutes to put something together, consider mixing up a smoothie from one of my smoothie posts.
I wrote about The Best Tasting Green Smoothies on the Internet and The Best Anti-Inflammatory Smoothie Recipes.
Or, if you prefer to meal prep, I wrote a post on Meal Prep Recipes – that includes some snack tray options!
Hopefully this gives you a lot of easy, grab-and-go healthy snacks so you can reach your goals and feel your best.
Do you have a favorite no prep healthy snack? Share it with all of us in the comments below!
Have a fabulous day,
E
P.S. Did you enjoy this post? Keep me caffeinated so I can write more!
[kofi]