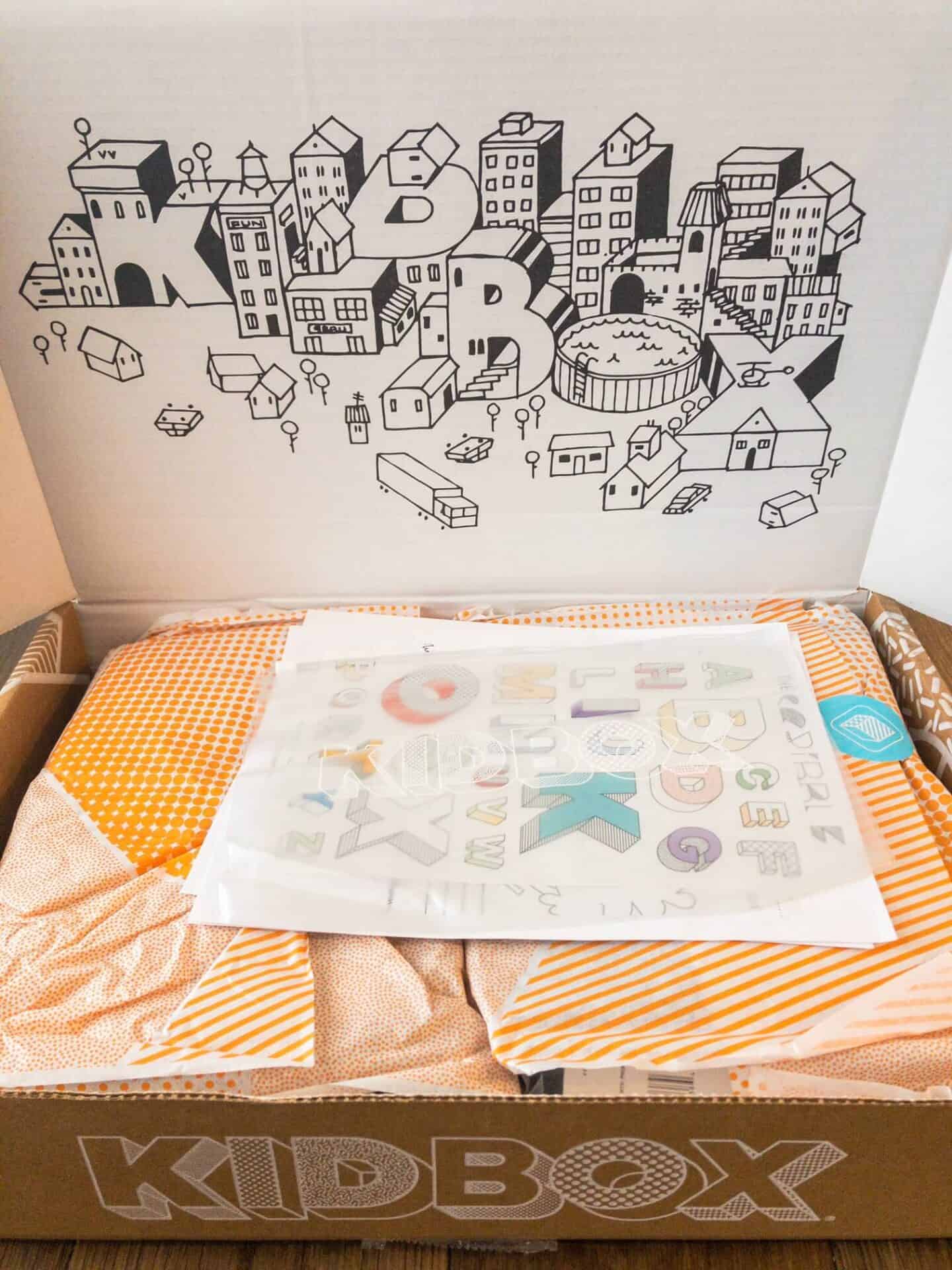 I've been on a serious kid's clothing subscription box kid lately. I love how easy they make it to have adorable, curated wardrobes for my kids that are affordable and on trend, without spending hours online shopping. After all – even for the boxes where you pay a premium for their exclusive clothing collections – time is money, friends. With such limited time to work and do everything on my list, outsourcing my kid's wardrobes is an easy yes (especially when they send super adorable clothes like in this box).
So, after trying Rockets of Awesome a few times and Stitch Fix for Kids, I had someone ask me if I had tried Kidbox. Not only had I not tried it, I hadn't even heard of it.
That's how I ended up on the KidBox website ordering a box for my oldest. He needed some great basics and KidBox fit the bill. Now, I'm sharing the entire unboxing with you. Let's check it out: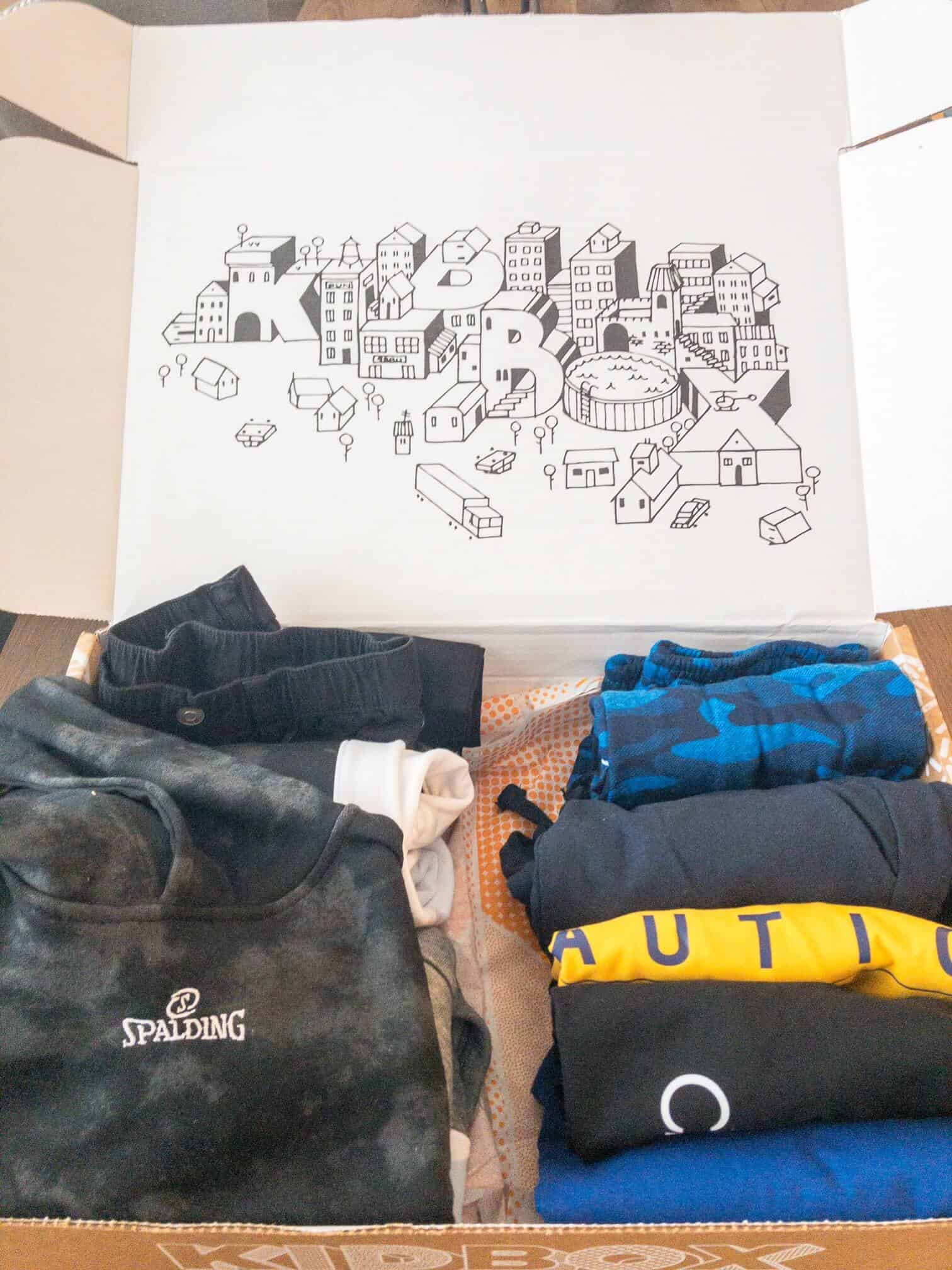 If you're new to Kidbox, they do things a little differently. While you choose your box size, similar to other boxes, you pay in advance for the entire box. Then, you wait for them to style and send it to you. It actually took longer than I expected to receive it (and I had a brief moment of thinking I'd been scammed), until I opened my door and viola! An adorable Kidbox sat on my doorstep.
How much is a Kidbox?
When you pick your Kidbox, you can choose between 5, 6, 8 or 10 items in your box with scaling prices. I find that they have pretty regular promotions, so you shouldn't have a hard time getting a great price on your box. They don't seem to have a referral code or anything that I can offer you, so I would just say check and see what their offer is.
For two other kid boxes, I do have a referral code for you. To get a free outfit up to $50 from Rockets of Awesome click here or $25 off Stitch Fix for kids click here.
How many boxes a year does KidBox ship?
Then, they ship 7 seasonal boxes a year: SPRING, SUMMER, SUMMER BONUS, BACK-TO-SCHOOL, FALL, WINTER, NEW YEAR'S. Once you order a box, you are subscribed to all the boxes and you'll have the option to skip or keep any of the boxes. Shipping is always free.
What brands are in Kidbox?
Kidbox sources from over 200 name brands, like Calvin Klein, Spalding, Nautica and more to curate their boxes. We received all name brands in our box.
How does Kidbox give back?
Something I LOVE about Kidbox is their mission to help kids in need. For each box a person keeps, you are given the opportunity to choose where Kidbox donates to charity. To date, they have donated over $12,500,000 in new clothing to kids in need. They have a really incredible mission that includes kids board members that are given clothing to donate within their communities. Learn more about it here. It's a really beautiful thing to read and to be part of.
Our Kidbox Unboxing: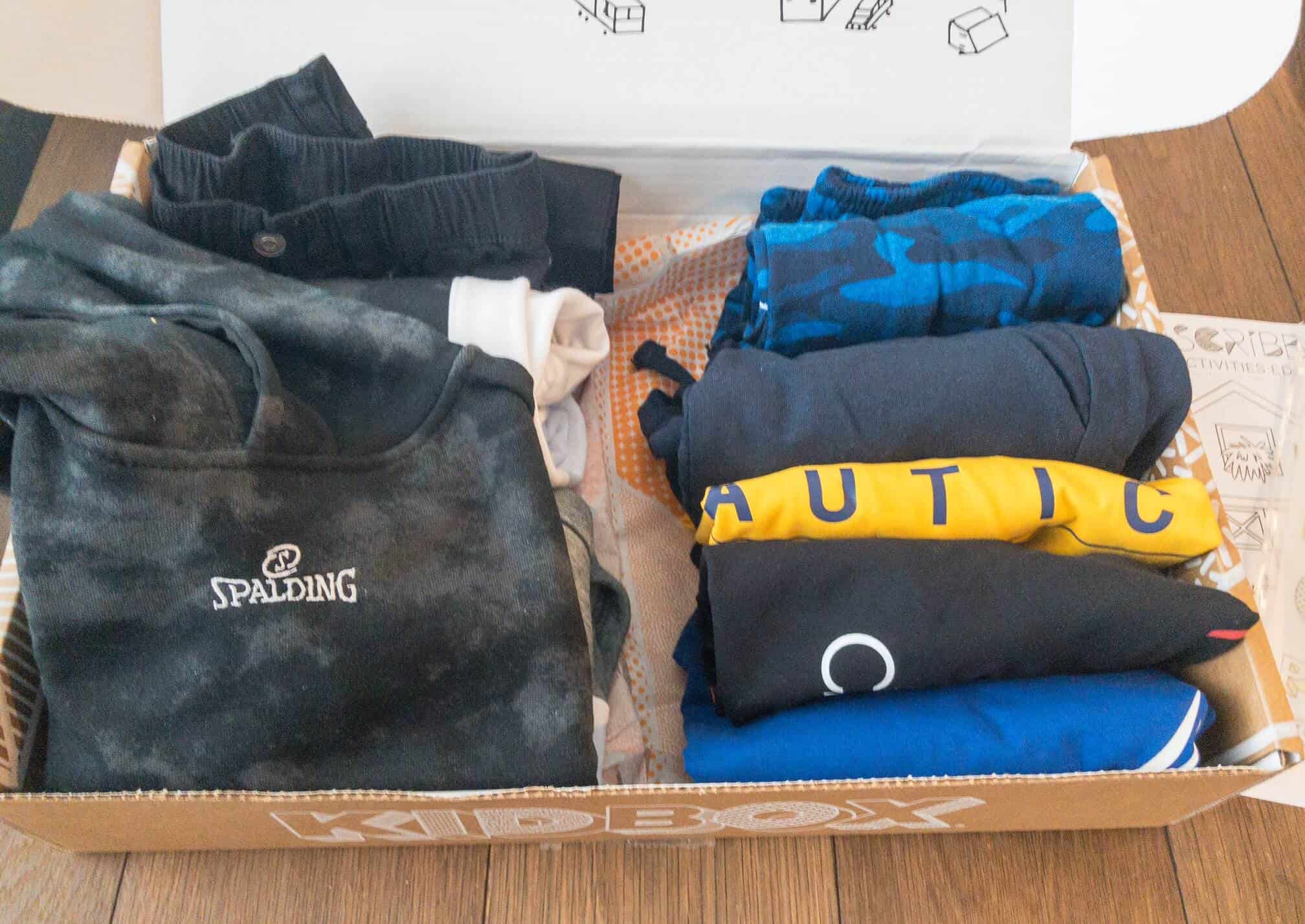 Now, let's get to the good stuff – what was in our box! Right on top they have a cute activity for kids, a zipper pouch and the receipt, which breaks down exactly how much each item is and what to do if we need to return/exchange.
I wasn't sure what to expect, but we were pleasantly surprised by the super soft basics in this box. We started with the 8 item box.
1. Spalding Sweatsuit: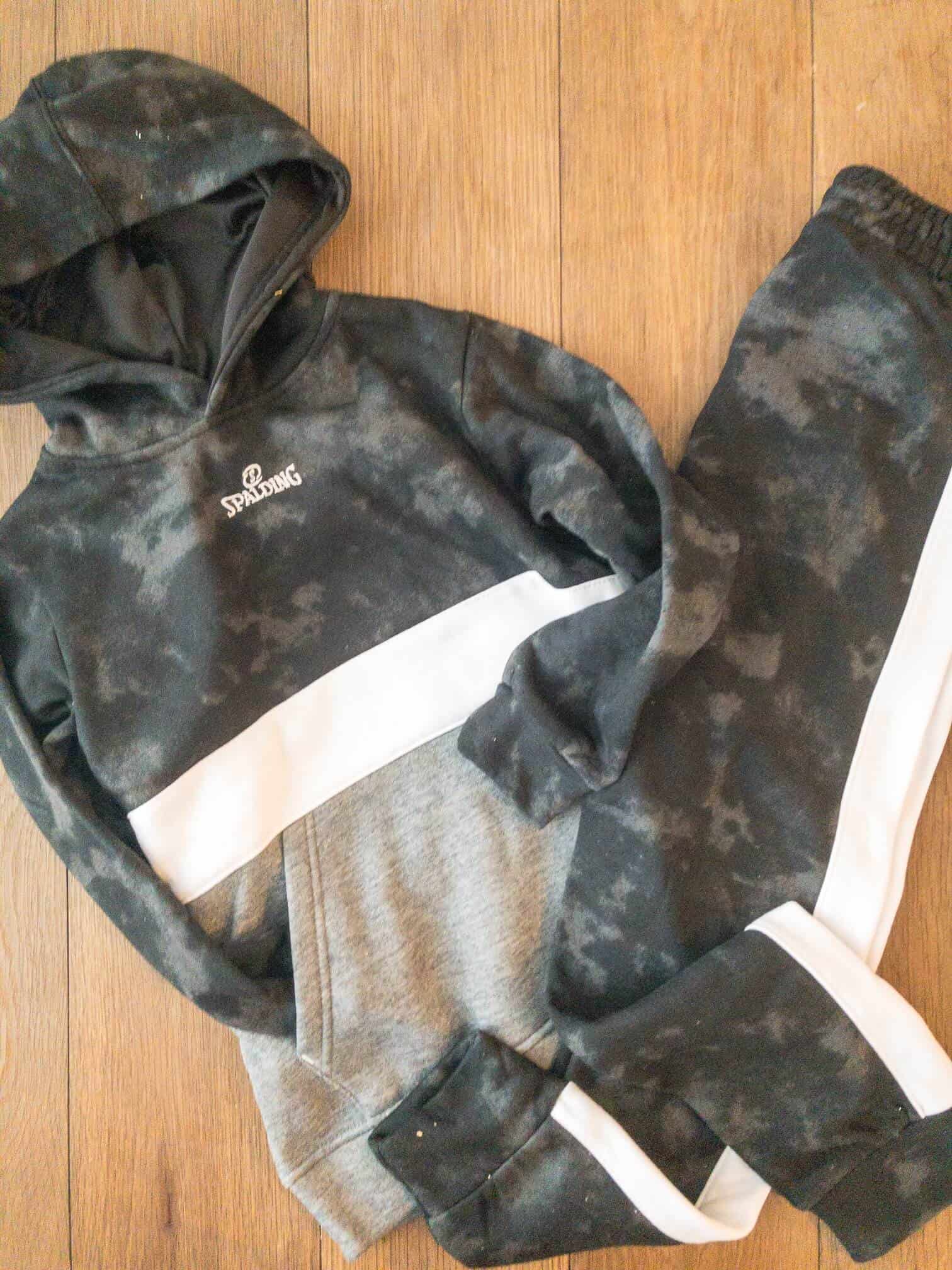 I love a matching set and this one is SO CUTE. Super soft, great colors, nice thick material for rainy days and a hooded sweatshirt is just exactly what I would look for if I were shopping myself. My son loved it and it had room to spare, so I think after washing it, it'll be perfect (it's 100% cotton).
2. Nautica Set: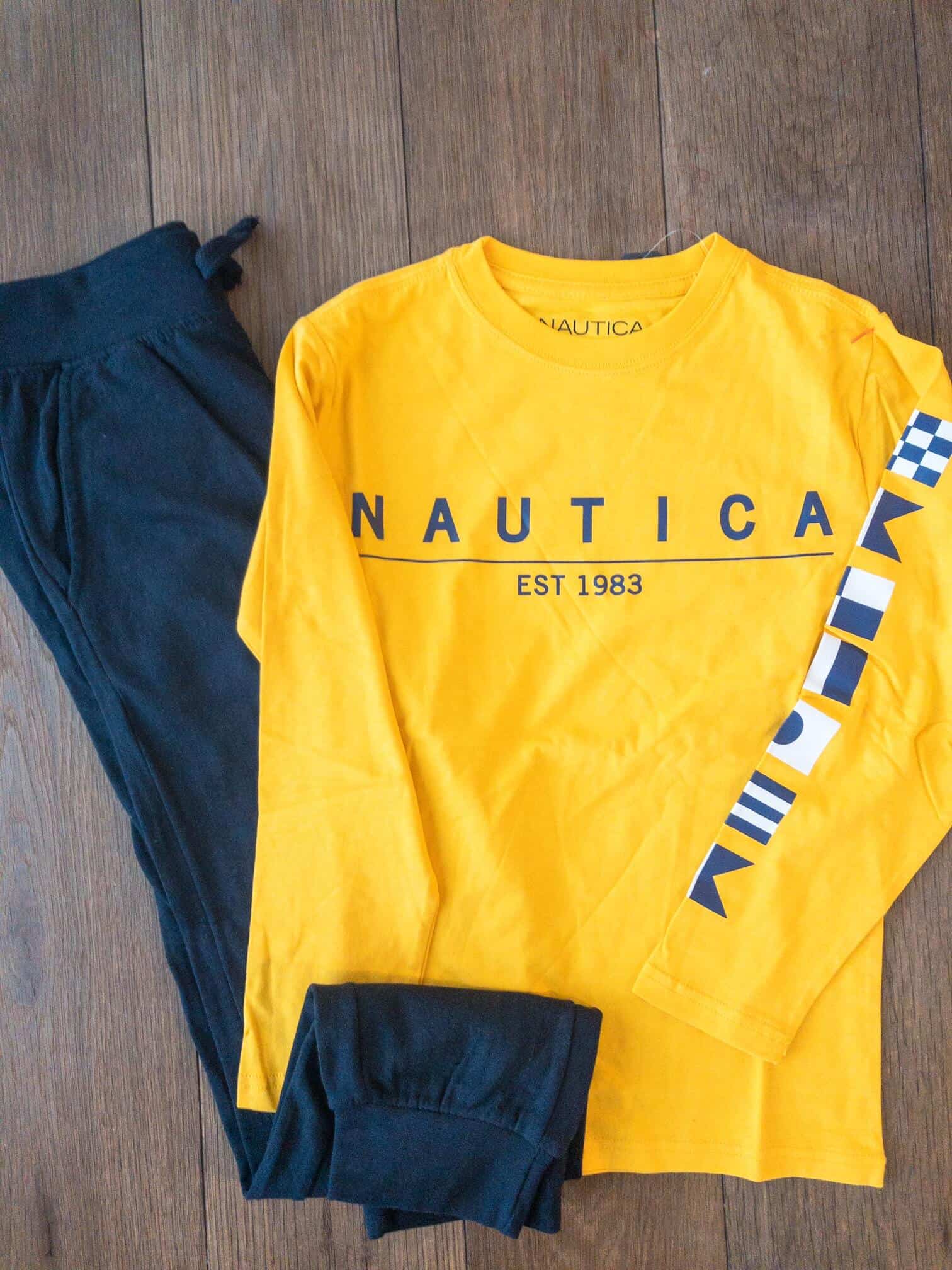 We love yellow in this house, so this set was a big win! The suuuuuuuper soft pants (I want some!) are so nice and the shirt is a great neutral that can be mixed and matched with a lot of things in his wardrobe.
3. Calvin Klein Top & Jeans: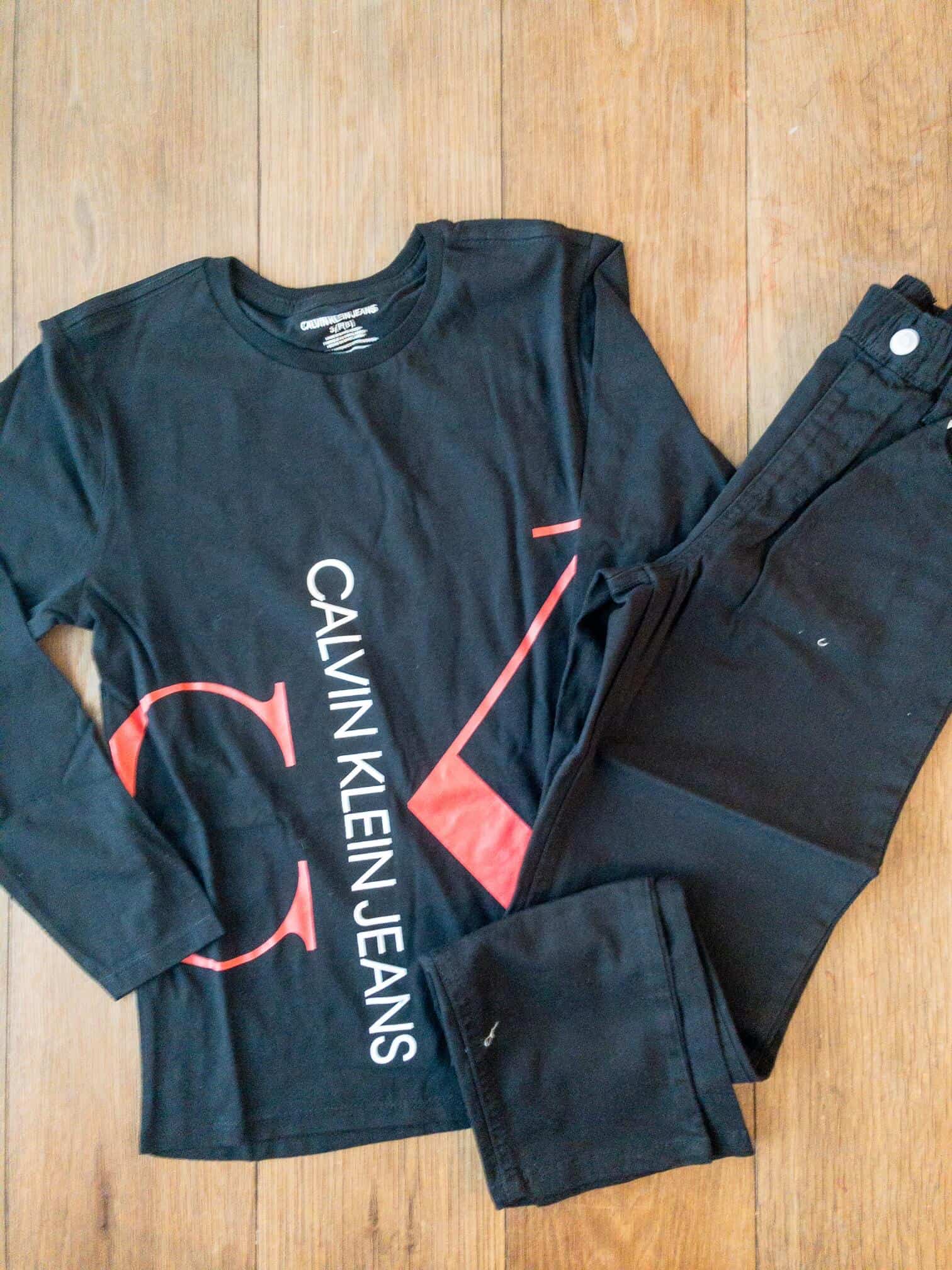 Loved this black Calvin Klein top and these soft, stretchy Stevie jeans. The pants have an elastic waist, which is just more comfortable (let's be honest), so I think they'll be a good addition to the wardrobe.
And, I feel like we can never have enough black shirts – so this is a win.
4. Nautica Shirt & Spalding Sweatpants: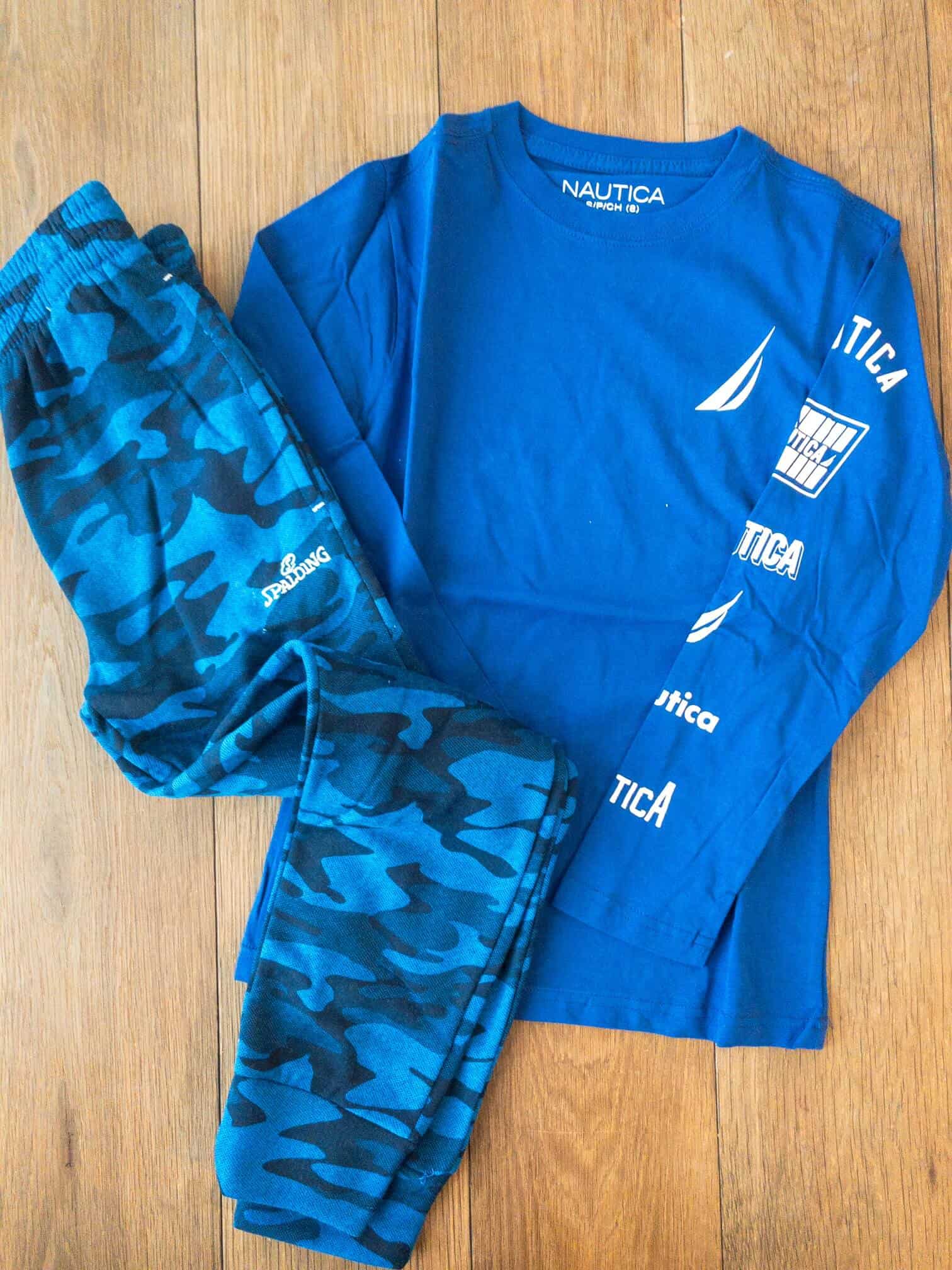 This outfit was the one that he wanted to wear right away. Unfortunately, it needs to be washed first, because it was a bit big. But, pretty soon here, this will be heavily in rotation. The Nautica shirt is another great basic with a little somethin' somethin' on the sleeve to keep it interesting.
****
Overall, every item in this box was a great addition to the wardrobe. Soft, well-made clothes that will be comfortable to wear are my jam.
I think Kidbox nailed it. As far as sizing, I would say go with your true size, but don't size up. I did size up, because he's in between sizes a bit and I think some of these clothes will be on the shelf until he grows into them.
As far as cost, get ready for this one, I got all 8 of these items for $58.00!
It breaks down like this:
Spalding Sweatsuit: $12.73
Nautica Tee: $8.93
Calvin Klein Tee: $8.93
Nautica Tee: $8.93
Spalding Jogger: $7.57
French Toast Pant: $6.06
Steve Jeans: $4.85
Those are some good deals, friends!
*****
I wish I had a coupon code or something to share with you, but I think Kidbox limits this due to their charitable giving.
I do recommend their boxes if you have time to wait for them to arrive and are looking for really affordable, name brand basics. The clothes are a great addition to any wardrobe, for a great price, and you're helping kids in need. Win win!
In fact, we loved it so much, I just signed up for a girl's box. I'll share that one soon!
Have a fabulous day,
E