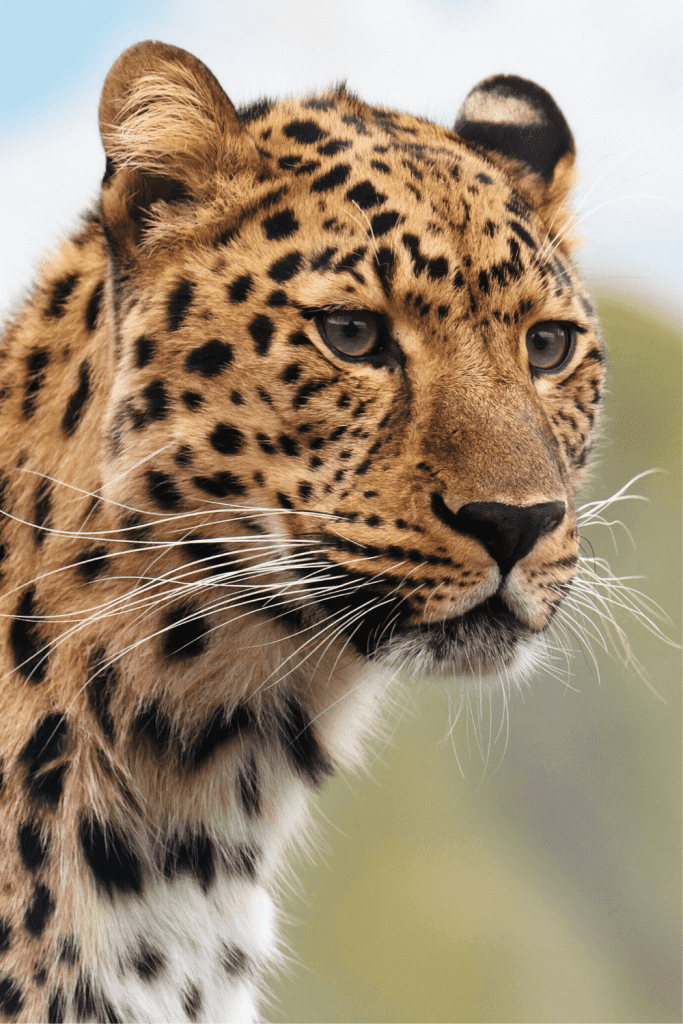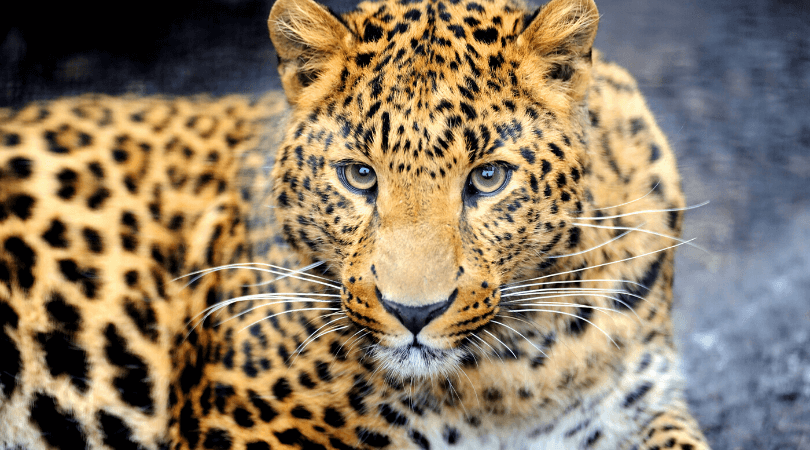 Ya'll should know that leopard is my favorite color.
And now that leopard print is having a major moment, I am HERE. FOR. IT.
I can remember back when I was 16 and had my first car – a maroon Toyota Celica – I adorned it with leopard print furry dice and a leopard print steering wheel cover.
Leopard print wasn't even that big of a deal back then; I was just ahead of my time.
At least I was at something.
HA!
Leopard Print: The New Neutral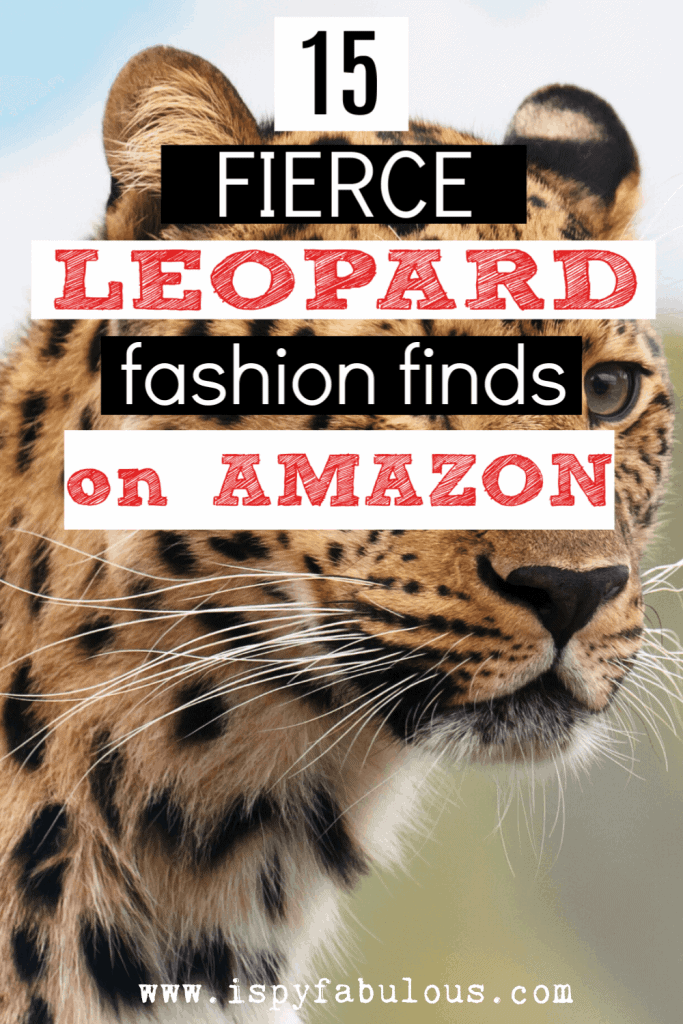 Leopard print is on every-thang right now, which means that leopard print is pretty much a neutral.
The variety of neutral tones means that leopard fashion can be paired with many different colors and styles to create a little extra glam.
Or, a lot of glam
Do your thang, baby.
These leopard print fashion pieces are all available on Amazon, so you can Prime it right to your door, while binging your favorite Netflix show.
The Best Leopard Print Fashion on Amazon:
I have many of these, the rest are in my cart and I am ready to #BuyNow. Heads up, affiliate links are used where applicable. You know the drill.
Let's shop for some leopard.
#RAWR
1. Leopard Print Cardigan:
Did you also go totally nuts for the leopard cardis in the Nordstrom Anniversary Sale? Me too. Except, I kept trying to buy them and they sold out before my very eyes.
It was a seriously tragic moment.
Thankfully, I recovered and hunted down this beauty on Amazon for a fraction of the price.
#WINNING
This leopard cardigan is soft, has a nice weight to it and fits oversized. Do not size up. In fact, if
you are between sizes, you may even want to size down.
2. Leopard Print Fleece:

Obsessed with this. Seriously. So soft, so cute, so chic.
Be the best dressed mom in the pick-up line with this bad boy.
Leopard print sherpa pullover for the win.
Size up for an extra slouchy fit.
A great leopard print t-shirt that will be a staple in your wardrobe. Has a nice weight to it and layers very well under a black cardigan.
I feel like a person can just never have enough good t-shirts in their wardrobe.
#AmIRight?
Are you wearing these yet? You should be. Any of the colors are fab – but the leopard print has my heart.
The reviews are amazing and also on point – size down a half if you're a solid size, but if you're in between, maybe size down a whole size.
Or, buy a couple sizes and ship back what doesn't fit.
#MEOW
I love this leopard print pullover so much, I also have it in the camo print. It's a nice light layer for a chilly spring day and has a loose enough fit to go well with leggings – or to hide a big lunch.
#JustSayin
6. Leopard and Stripe Long-Sleeve T-Shirt:
I really like the pattern play on this shirt. The combo of stripes and leopard print, with solid colors, is a nice balance for days when you don't want leopard print all up in your face.
Also a great entry level leopard print shirt for anyone a little animal print shy.
I know you're out there.
I still love scrunchies. What do you want from me, I'm a child of the 80s!
Besides, they're back, along with bodysuits – which really shouldn't be.
But, these leopard print scrunchies are great for putting your hair in a messy bun when you go to sleep, so you don't have to wash your hair the next day.
Yup. Beauty hack. Right there.
#You'reWelcome
8. Leopard Print Scarf:
Can't beat a good leopard print scarf. It just adds a little pop to a classic outfit.
I also really love this one with a red and black trim:

This one comes in a ton of colors, is super well-made and would make a fabulous gift.
Yes. Come to mama.
C.C. Exclusives makes my favorite beanies. I have a few of them for all of us.
This leopard print beanie with the pom pom is the cutest ever.
Another fantastic gift idea – and perfect for tween and teen girls, too, who can be hard to shop for.
These are made by Dr. Scholl's, which you will love if you haven't tried them before.
They have a memory foam insert that stays cooler than most, so your feet don't sweat up a storm.
The only people sweating will be everyone who sees you in these super cool leopard print shoes.
It's raining, it's pouring, but your umbrella doesn't have to be boring…
This leopard print umbrella by Sharpty is so cool, with an ergonomic grip and inverted design removes excess water faster, so you don't leave a dripping puddle of water inside.
Plus, it's preeeeetty.
12. Leopard Print Insulated Lunch Tote:
If I were still working outside the home, this would be mine ASAP.
A super adorable, leopard print lunch tote that keeps food cold but looks like a purse?
Um…. ADD TO CART.
It's insulated, water resistant, comes in a ton of colors, but you'll only need this leopard print one.
Please, someone, buy this and use it and tell me how perfect it is.
Why drink your coffee or tea out of anything else?
That is the question.
This earring set comes with 4 adorable pairs of earrings for under $10. You could even break this up for 4 gifts, stocking stuffers, teacher gifts or just keep them for yourself.
Just a super cute, great deal on leopard earrings.
We are a blanket family around here. I have them stashed everywhere.
We even have blankets in the car.
The kids love snuggling up with the blankets in the mornings on the way to school or on road trips.
This one is super affordable, really cozy, generously sized, and um, leopard print.
Yes.
****
Wow, that was fun! I loved sharing my favorite leopard print finds on Amazon with you.
Do you like leopard or animal print? Tell me your favorite leopard print item in the comments below.
Have a fabulous day,
E