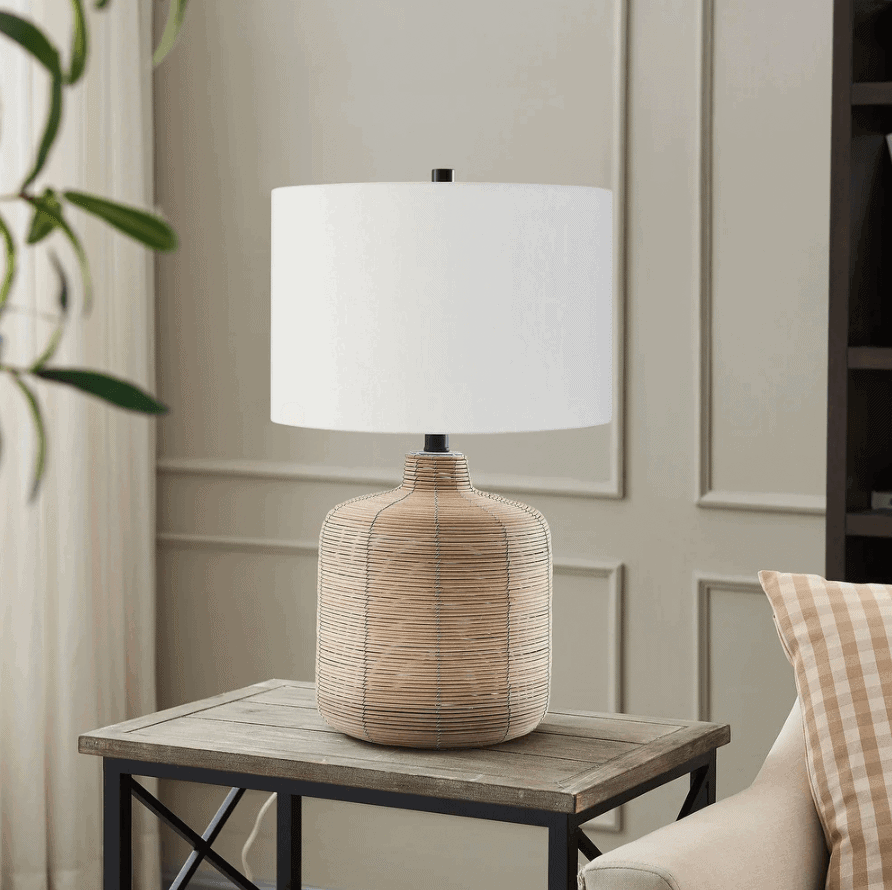 Rattan is everywhere and I love it. I recently saw a really cute standing lamp at Target that has a hanging rattan lampshade and immediately started thinking about where I could put it.
But, what really caught my eye was some great splurge or save options for rattan lamps. These have a very similar vibe and shape in various price points.
I will say that I have had excellent experiences with Pottery Barn products, both in customer service and quality of the product, so I don't think you'd regret going with the original if its in your budget. But, you can absolutely score the look for less with these similar lamps.
Pottery Barn Rattan Lamps: Look For Less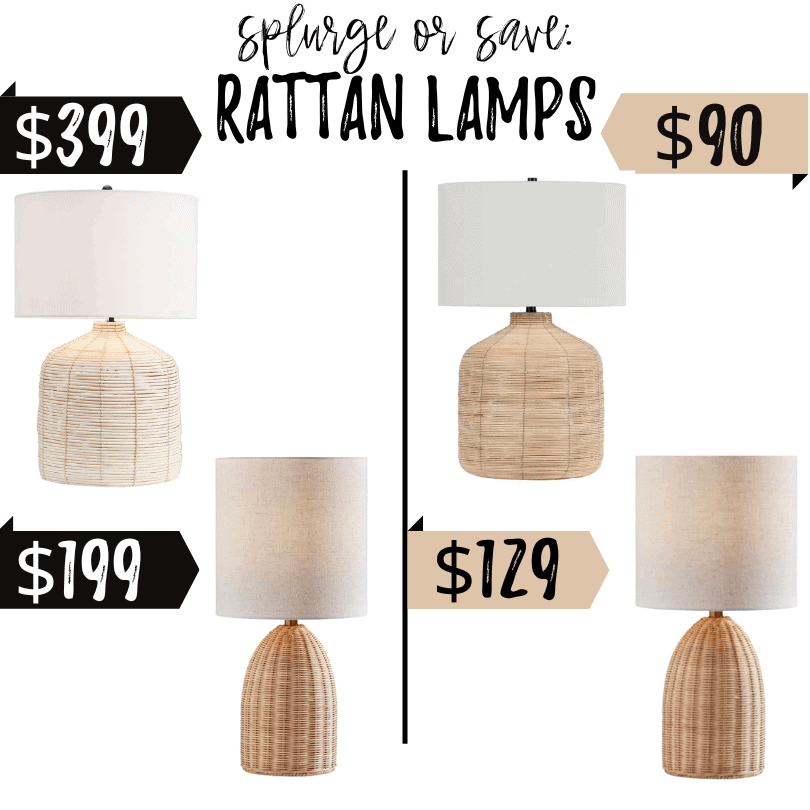 1st Lamp:
2nd Lamp:
*Affiliate links are used here, which means at no cost to you, I may receive a commission if you make a purchase through my links. Thank you!
More Rattan Deals:
I found so many great rattan lamps while researching this post. To see all 12 of the rattan lamps I loved, check out this post. For more home decor that captures that coastal chic vibe, here are some more splurge or save posts that you might love.
I hope you find what you're looking for at the price you are comfortable spending.
Have a fabulous day,
E